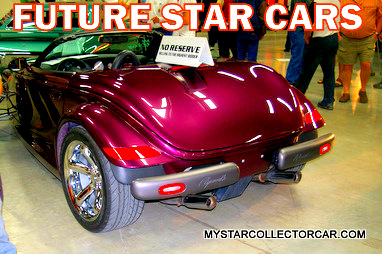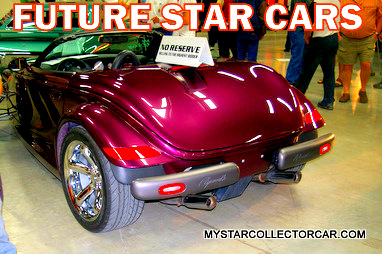 Collector car auctions are largely based upon a memory and a time.
The dream cars of yesterday were a part of the landscape of the open road.
The typical owner of a dream car was typically young and kid-free, and his motivation for vehicle ownership was a liberal recipe of power, style and babe potential.
When nature was remiss in an order of matinee idol good looks and a reasonably appealing personality for a kid, Detroit took over and gave the kid a giant injection of horsepower and hardtops to cover the shortfall.
There was never any guarantee that a stylish muscle car could compensate for overwhelming nerd DNA, but the car got him instant respect on the street. Plus the cars of the day created an army of very young future car guys that put the cars on their "one day I'll own one" list.
Those of us at an advanced age are well aware of the iconic collector cars from the past because they are still out of reach for many of us. The time to get a bygone muscle or 50s classic was about thirty years ago when they were available to the average Joe shortly before they became part of an investment portfolio for soulless price manipulators in the late 80s.
So now that the childhood dreams of a car guy have been crushed forever, the trick is to figure out what will be the next big thing in car world. What has captured the hearts and minds of a kid born during the Reagan administration and beyond?
What can be purchased in 2011 and command a decent return in 25 years? We are cocky enough to answer that loaded question. Bear in mind that we have a new generation that doesn't embrace the car culture as rabidly as their predecessors. They wallow in a disconnected new age of smart phones with big gigs instead of cars with big horsepower.
The disembodied lifestyle of new age cyber communication has not completely vaporized the next-gen car guy population. Some of these kids will look back on 90s cars as a beacon of all things bright and beautiful from their childhood dreams. They are the future collector car customers.
And they will choose from a host of extinct cars like the Pontiac Solstice. The Solstice was a sporty-looking two-seater that had a run from 2005 to a handful of 2010s. It was offered as a roadster and coupe with a removable roof during this time frame.
The unique body lines of the Solstice ensure its place as a unique piece of automotive history in the future-one that caught the eye of a young kid at the time. In thirty years, that kid will pay big bucks for that childhood dream to make it come true.
The no-brainer of future collectibles is the Plymouth/Chrysler Prowler that was produced from 1997-2002 (apparently none in 1998). It was a retro hot rod from Chrysler's assembly plant and it was an instant classic. The future (and presumably a well-trained descendent of Mopar historical guru Galen Govier) will decide whether the Plymouth or Chrysler nameplate will command more dollars in the future. Either way, the Prowler is already a good investment-a V-8 would have amped up the process…
Chrysler had a few other horses in the stable during the Daimler era, including the Crossfire, a two- door coupe successor to the Prowler produced from 2004-07. It was built by Karmann; a German manufacturer, as a coupe and roadster.
The unusual fastback roof design on the coupe was a source of controversy because people either loved it-or hated it. Future buyers will sort out the issue with a check.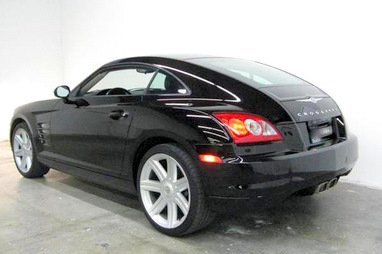 The Dodge Magnum station wagon was not your father's kid carrier. It was a full-out muscle machine in its two Hemi-powered versions (5.7 and 6.1 liter RT and SRT8 models).
The Magnums were produced in this wagon version from 2004-08 and look for the Hemi to command serious coin in the future- 5-6-7 Chevy Nomad kind of coin.
We will discuss more future collector cars at a future date, but we have to end this installment with a look at the born-again Ford Thunderbird produced from 2002-2005. This latest T-Bird was designed to honor the original Thunderbird from the 50s.
But this bird crashed on takeoff with buyers and died a quiet death after a short model run. The death of the T-Bird had the same effect as the death of an artist because it meant the end of the production run for both parties.
Blue Oval fans have already made the car a rock song- "don't know what you got until it's gone" collectible at a fairly modest investment price.
Imagine what the 'Bird and its aforementioned collector car mates will do (price-wise) when that twelve year old kid hits forty five and can afford to buy his childhood dream car.
Jim Sutherland
Many more fulfilled car dreams at  https://www.mystarcollectorcar.com/
COMMENTS
ROBERT: "I'm with you on most of your predictions but the Solstice? I think that one might be well forgotten . I do have a question. Do you have any idea why there are so many Prowlers available on the market with 4k to 9k on the odometer? I know that it's not a daily driver type car but I don't get it".
DENNIS:"I hate to be a spoil sport but from the way things are going, whose to say that 'fossil fueled' cars won't be "Illegal" by then".