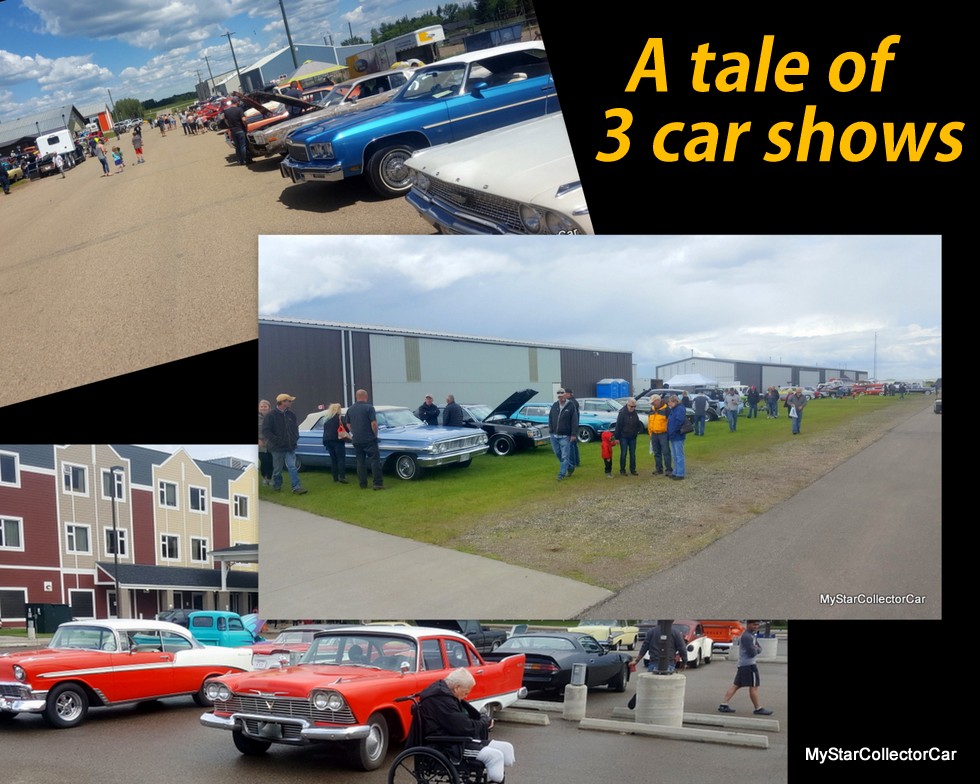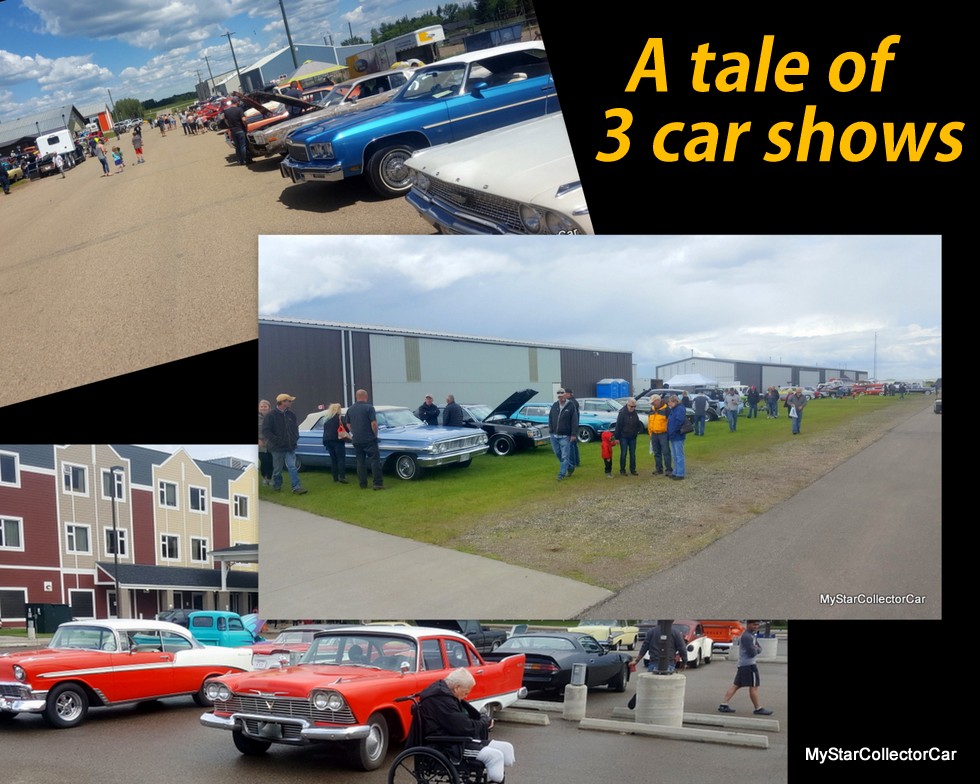 The idea of three car shows is pretty appealing in a kid-at-Christmas kind of way here at MyStarCollectorCar.
This weekend we were able to perform that feat with a little help from our car guy friends.
The Friday night show took place at a local extended care facility and is the brainchild of a local car girl we call Chevy Sherryl (Sherryl Johnstone) because she owns a very cool 1957 Chevy 4-door hardtop. Sherryl invites our car community to join her for a Friday show at the facility so the residents can enjoy an evening of nostalgia and cool rides.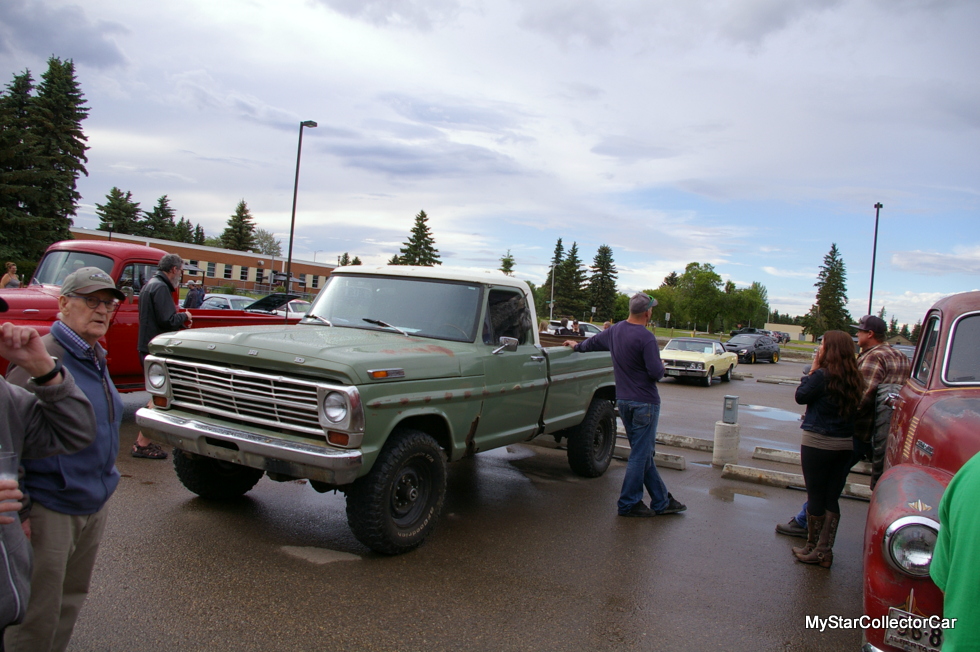 MSCC has already done the stories about most of the vintage rides at this show but we should mention that our local car people are very happy to give back to their community-and Sherryl's show is one of those ways. Congratulations to all of you for your participation in her event.

MyStarCollectorCar headed to an airport just south of Olds, Alberta for the annual Mountain View Pistons Show & Shine and Fly-In. The show is primarily a car show but there are plenty of planes that join the festivities at the Mountain View Pistons event; and the aircraft offer an amazing visual mix with the vintage terrestrial vehicles.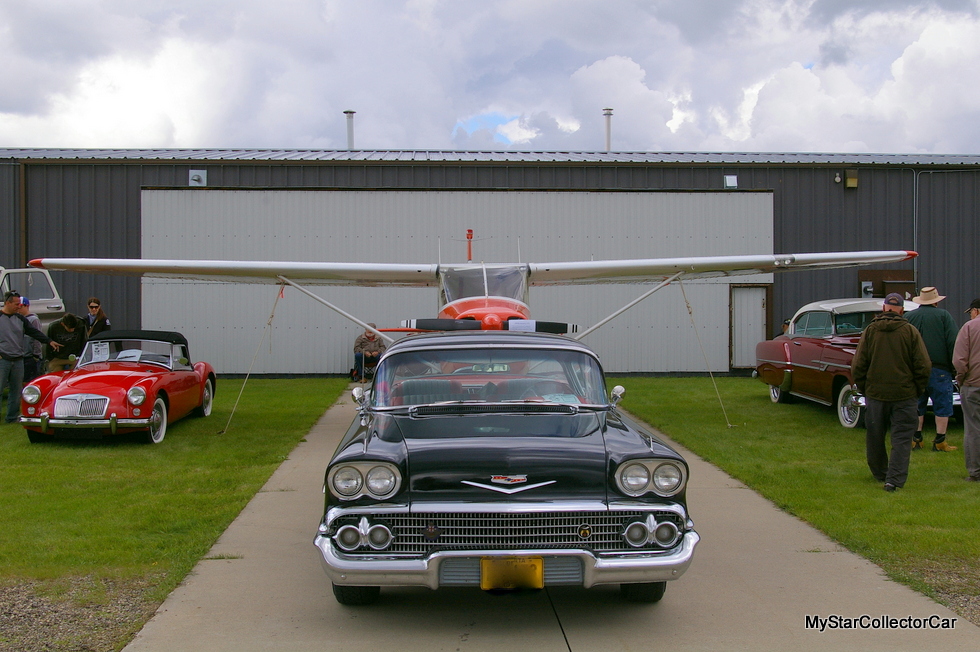 However MyStarCollectorCar stayed true to our automotive school and focused on the vintage vehicles at the show.
A stylish 1965 Chevelle Malibu Sport Coupe caught our attention because its owner respected its heritage in a big way and kept the two-door hardtop in excellent condition.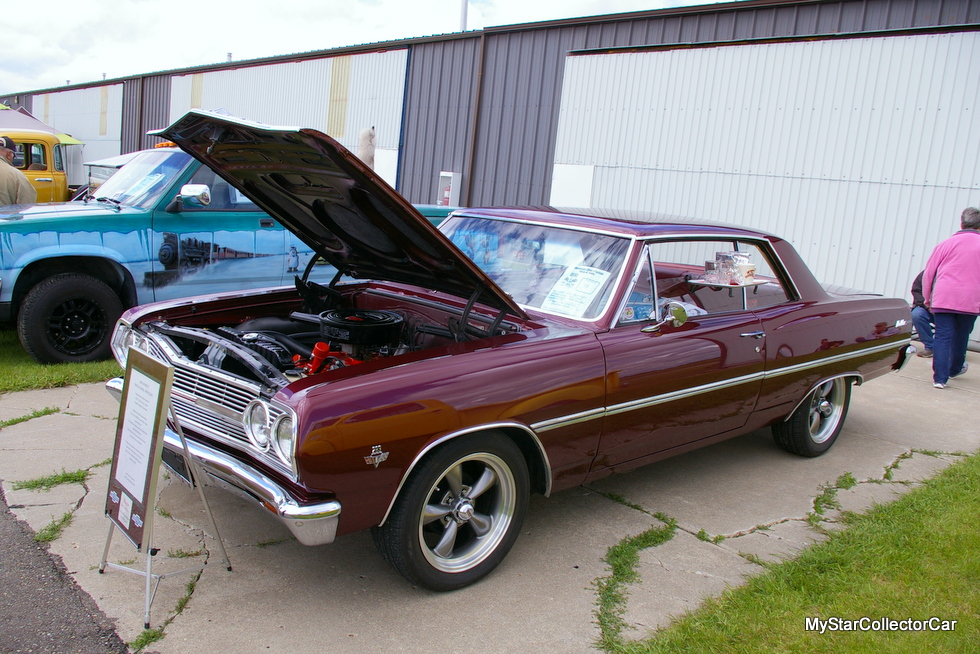 Find out why and how in a future MSCC article.
A 1965 Chevy K-10 was also in the show and this very cool 4-wheel drive had an interesting history, along with a good game plan from its current owners that includes the future for their truck.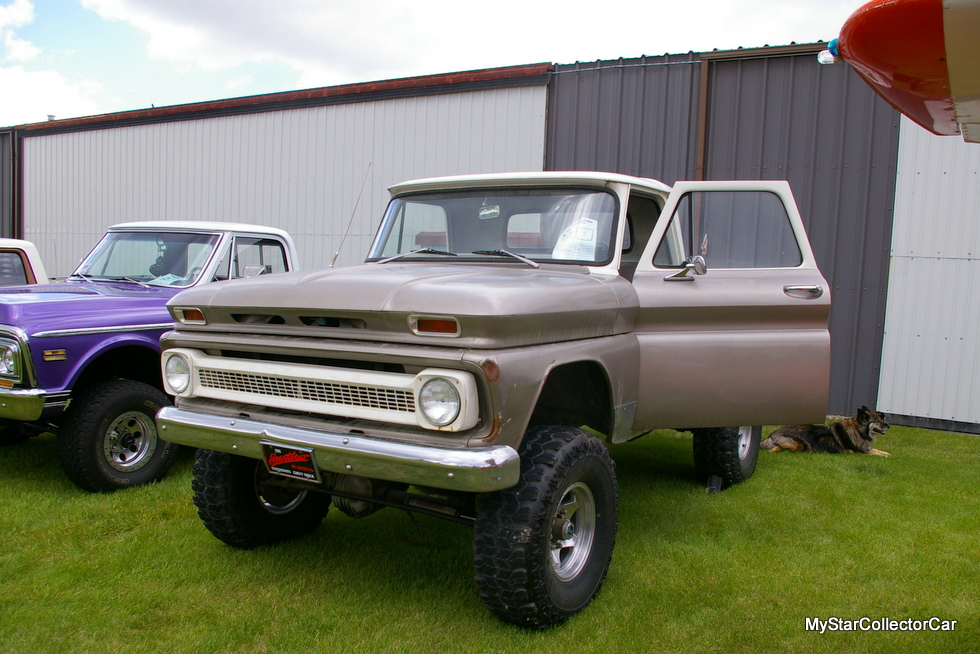 There are some very good reasons this truck belongs to the right people and has a great future ahead of it.The  reasons will be a part of an upcoming MyStarCollectorCar article.
A 1968 Camaro is a big part of the GM legacy because it represents the first generation of these famous pony cars. The first Camaro was introduced in 1967 and these tweener '68 models had the same basic style as the 1967 and '69 versions, but this particular '68 was tweaked with a modern power train spin.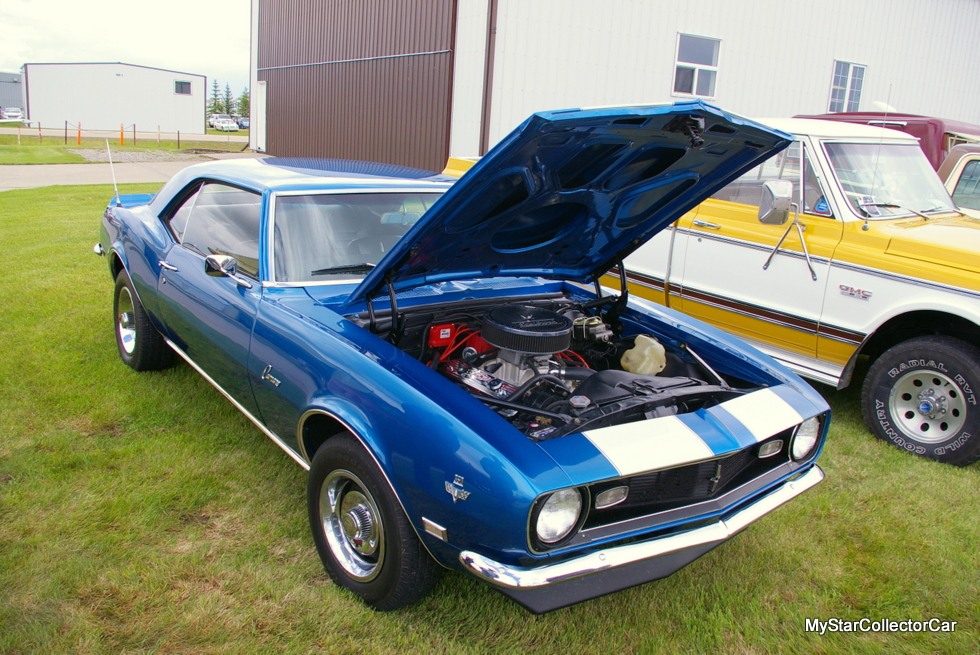 Our MSCC readers will read all about the changes to this stylish Camaro in a future piece.
A very well-preserved 1976 Chevy Caprice four-door hardtop with a young owner got our attention in a big way. The story behind his decision to own a large-and-in-charge Chevy from the Me Decade will be explained in a future MyStarCollectorCar article.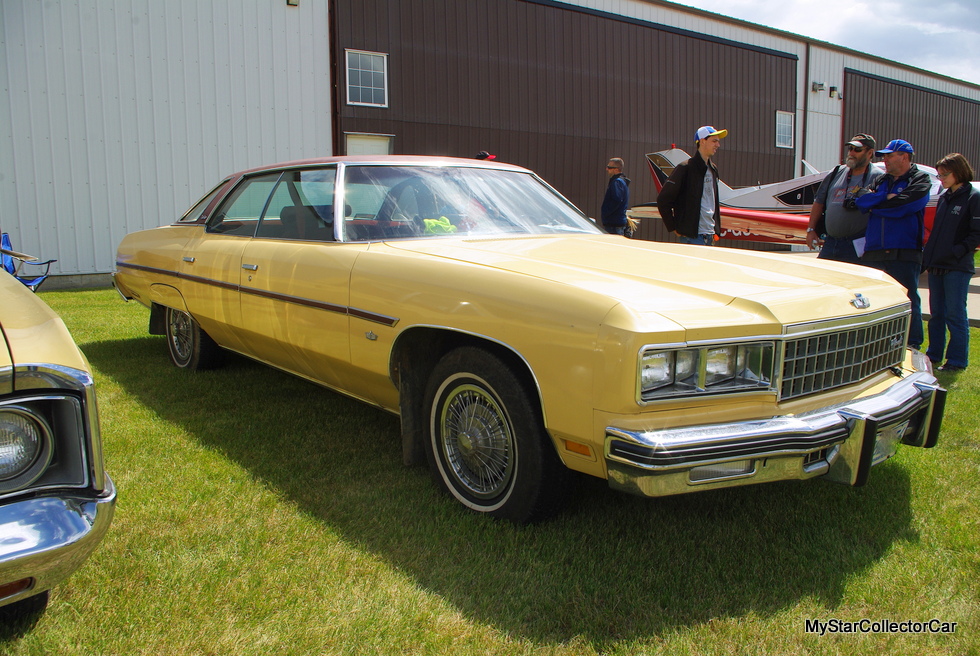 A survivor 1965 Olds 442 represented everything that was cool about the early days of the muscle car wars and MyStar was happy to connect with its owner.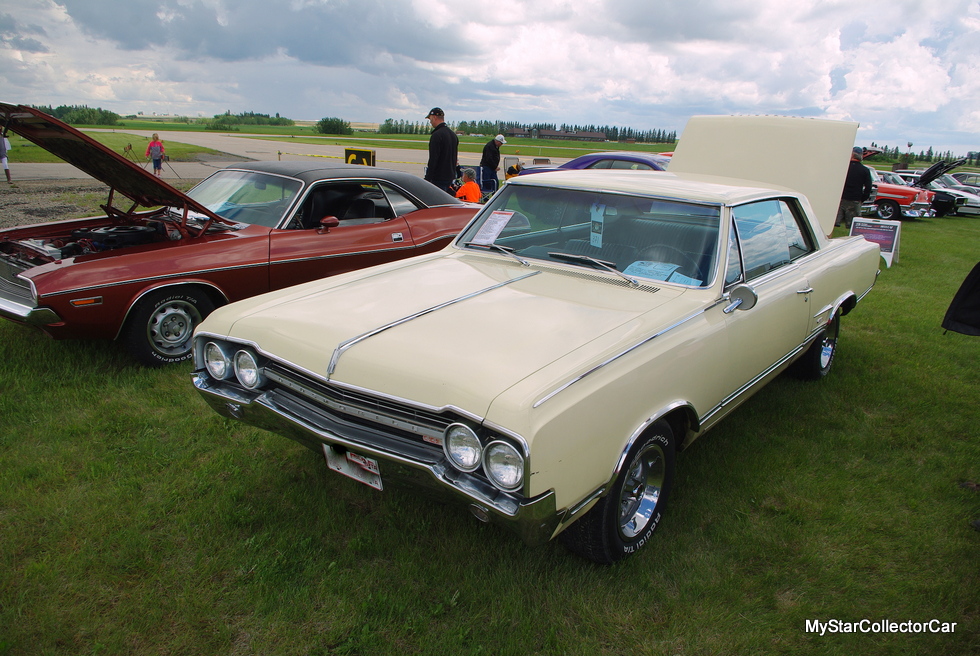 He was also happy to tell the story behind his 53-year-old car and MyStarCollector will tell their tale in a future MSCC story.
The beat goes on at the airport show for MyStar because we were also able to get the story behind another Olds 442: a 1968 convertible that had a great story that MyStarCollectorCar will share with our readers in a future article.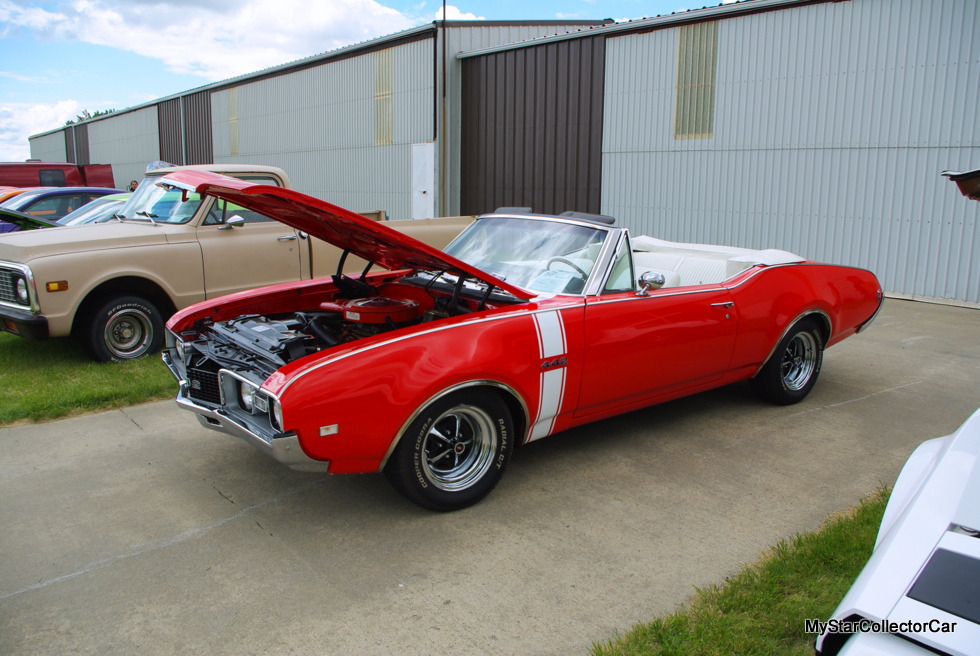 The next stop for MyStarCollectorCar took place on Sunday (Father's Day) at the annual Delburne, Alberta car show. This show has grown into one of our favorite local shows and the organizers even had the weather gods on their side this year.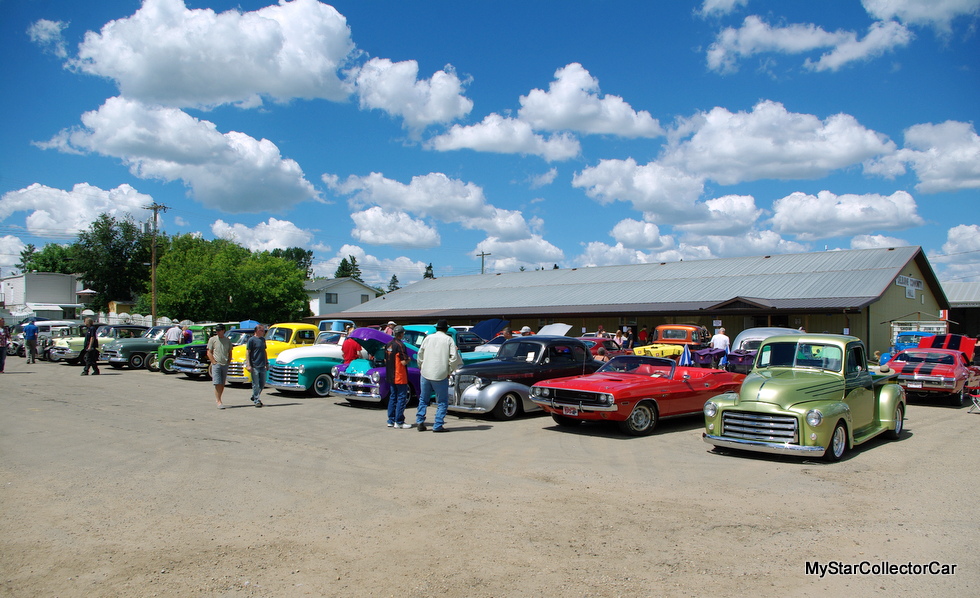 A very cool 1926 Model T hot rod became a future story in a big way, particularly because its owner is a hands-on car girl who loves the hobby (her husband calls it a lifestyle) and was willing to get directly involved in the hot rod project.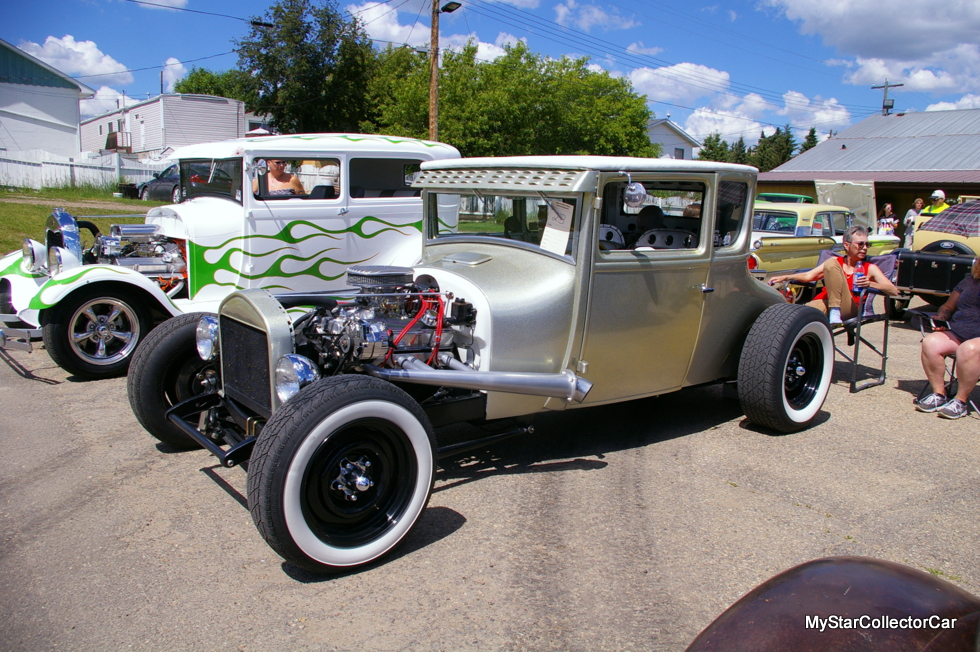 MyStarCollectorCar readers will learn more about her '26 T coupe in a future story.
 A 1954 Nash Metropolitan is a story just because it's rare and a solid attention-getter in stock form. The owner of this Metropolitan has performed a little mechanical surgery, so now his little car is ready for the 21st Century.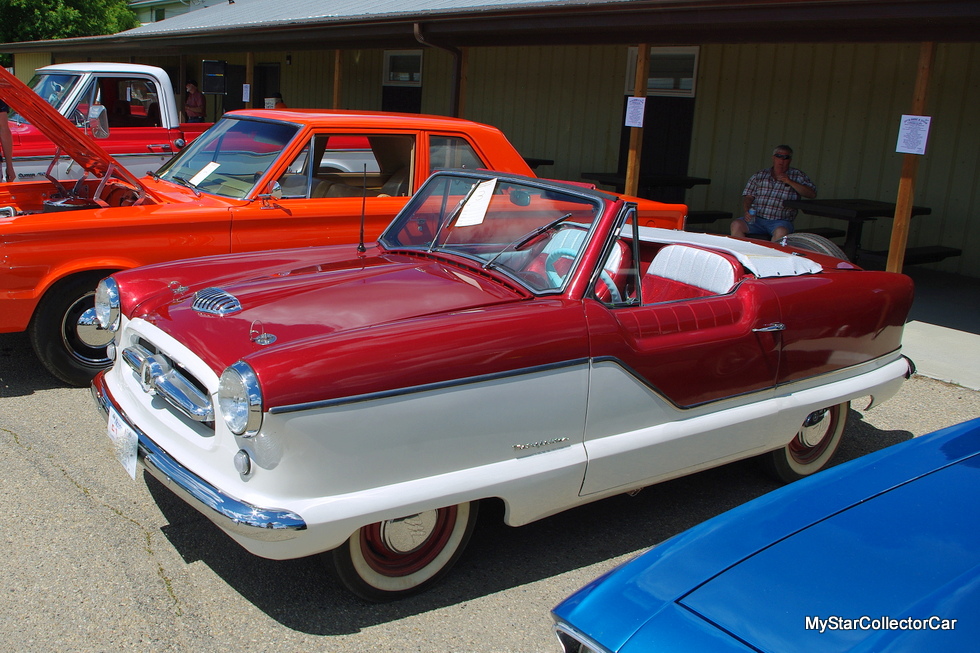 Find out why and how he brought his 64-year-old sub-compact car into a new millennium in a future MyStar article.
Last but not least: a 1939 Chevrolet Business Coupe resto mod that attracted plenty of curious onlookers at the Delburne car show. The car was electric blue and it had a close-to-factory ride height that made the Chevy stand out in a crowd of cool rides.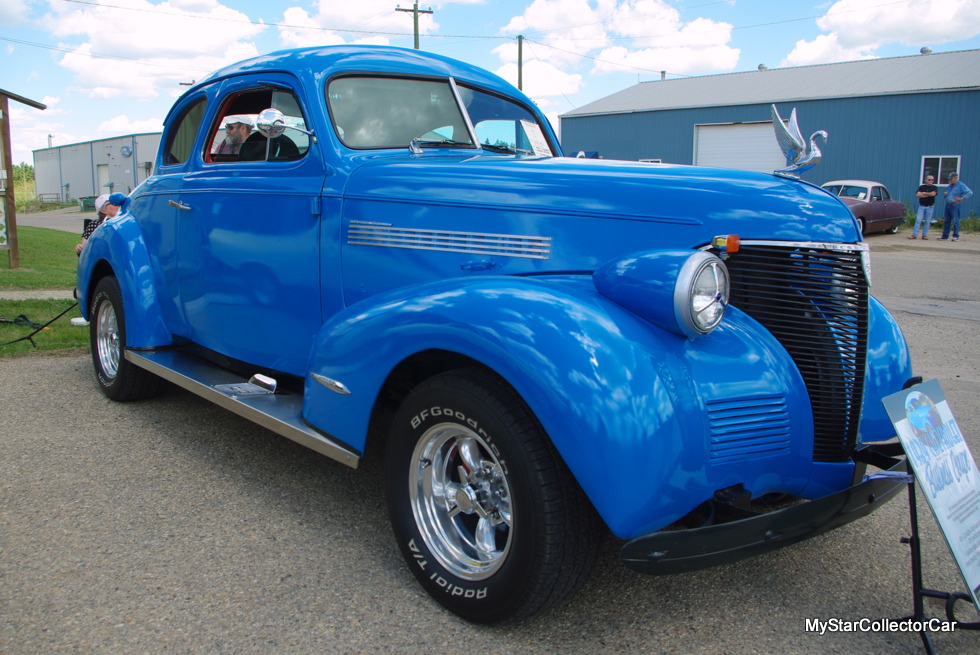 The '39 Chevy also had a colorful owner who was able to fill in the blanks about his build process on the car. The Chevy's owner was a very talented car guy whose story about his pre-war Chevy coupe project will appear in a future MyStarCollectorCar piece.
MyStarCollectorCar would like to thank the organizers of the three shows we were fortunate enough to attend this past weekend. The shows just do not happen without your efforts.
BY: Jim Sutherland
Jim Sutherland is a veteran automotive writer whose work has been published by many major print and online publications. The list includes Calgary Herald, The Truth About Cars, Red Deer Advocate, RPM Magazine, Edmonton Journal, Montreal Gazette, Windsor Star, Vancouver Province, and Post Media Wheels Section.