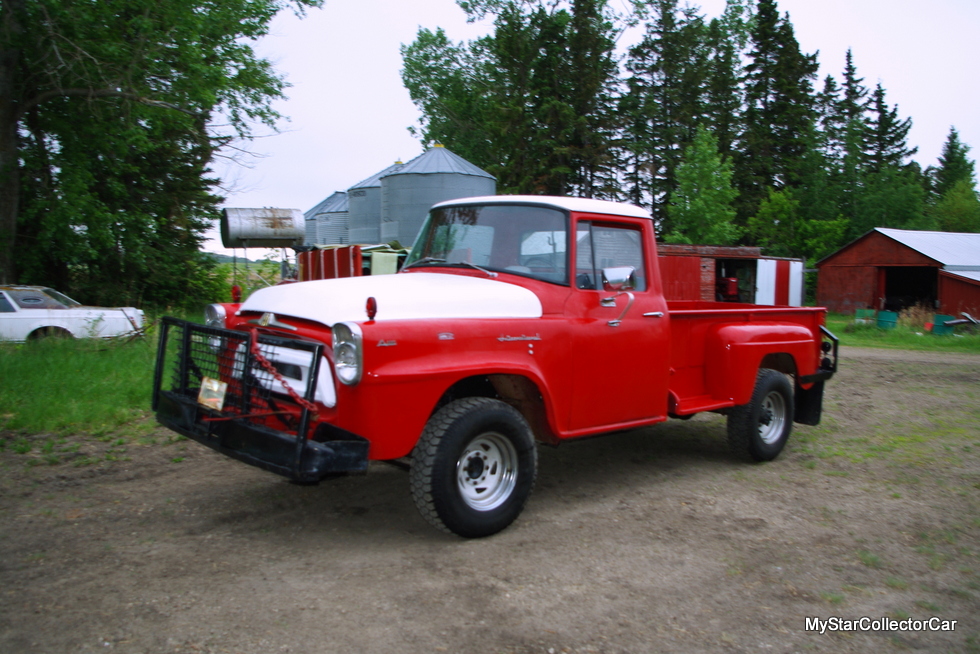 Vern Puzey is a retired third generation farmer who comes from pioneer stock in his area.
Vern was actually born and raised on his parents' farm and is very familiar with the hard work involved with a successful agricultural occupation.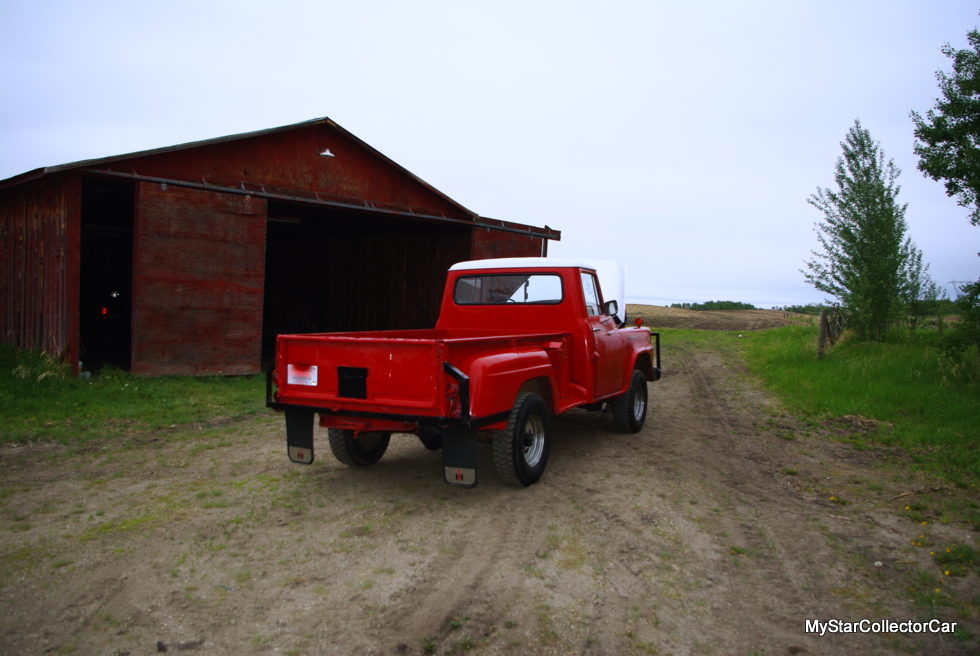 Vern is also the proud owner of a 1959 International Harvester four-wheel drive pickup truck that he bought as a young single guy back in '59. The truck was a trade-in vehicle that was previously owned by a construction company and had 6000 miles on it when Vern became its second owner.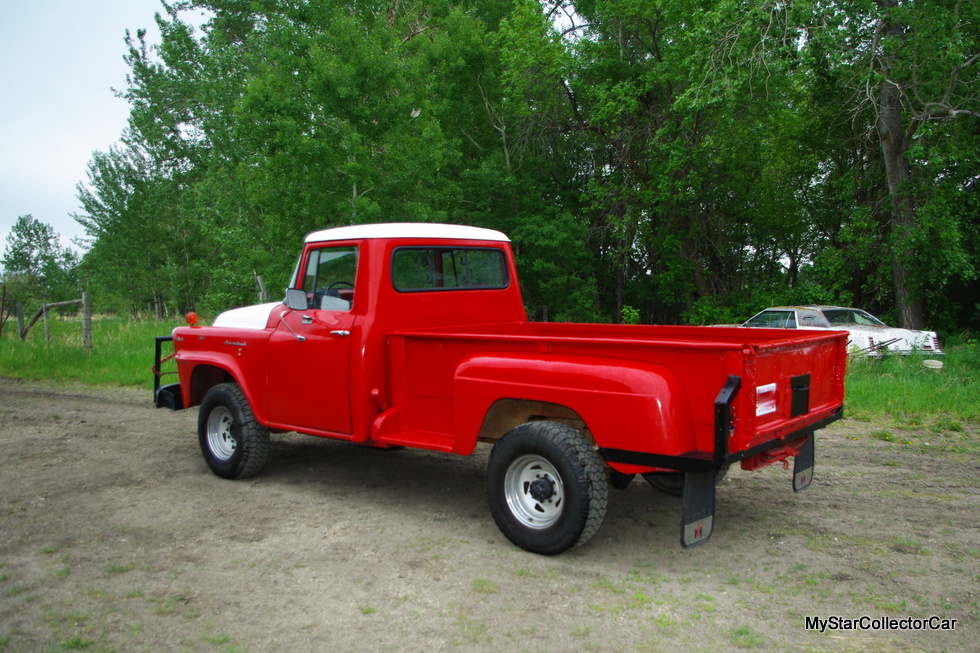 Vern said his father's first question was "How are you going to get girls with that truck"? The IHC was a distinctly different style of truck (then and now) but it proved its worth many times after Vern became its owner.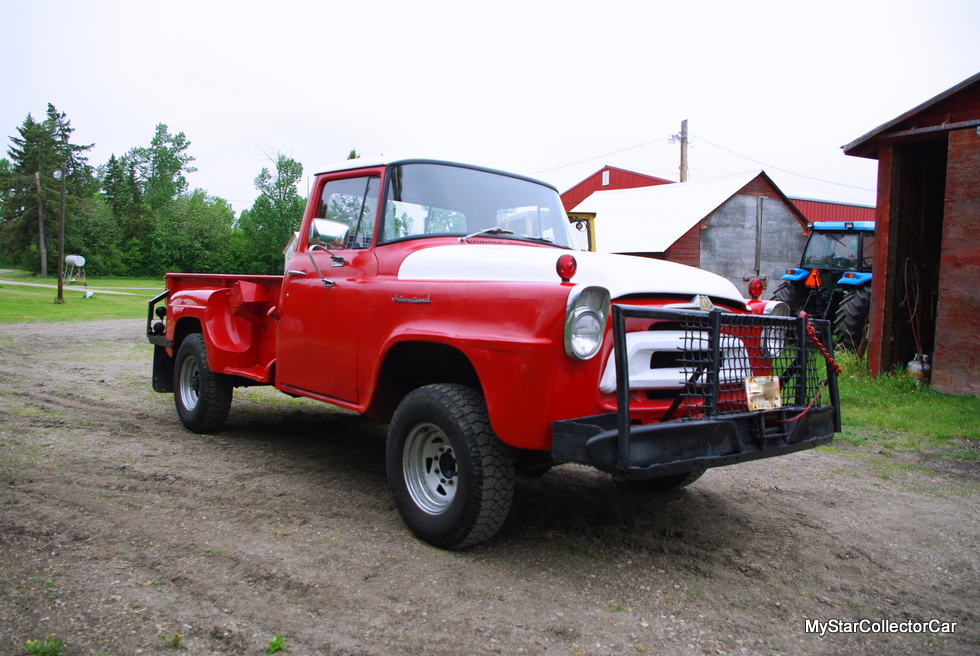 In fact, Vern did meet the woman of his dreams when he married Anita in the early 60s and the IHC was even their mode of transportation on their honeymoon when they chose a forestry road to travel several hundred miles from Nordegg, Alberta to Grande Prairie, Alberta.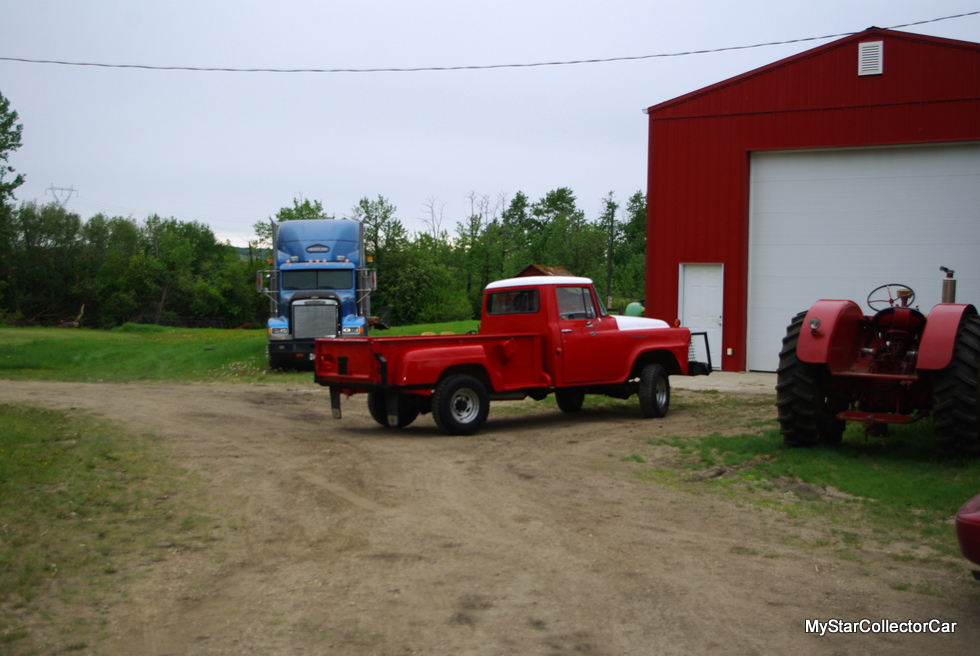 Vern said their honeymoon route was better described as "what you called a road" in the early 1960s but their 4×4 handled the task like a champ along the way.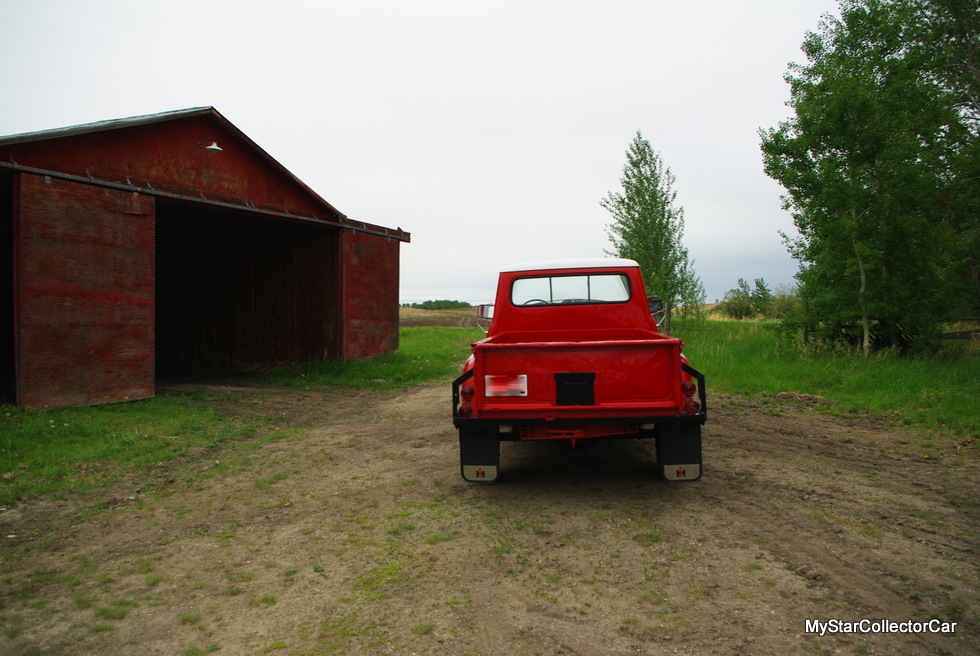 The International Harvester four-wheel drive also handled an annual hunting trip for Vern and a crew of other young farmers when they ventured into the backwoods after harvest-and during big game season. A few of them rode horses while others rode in the IHC into the remote hunter's cabin and the trips had large elements of adventure during the journeys.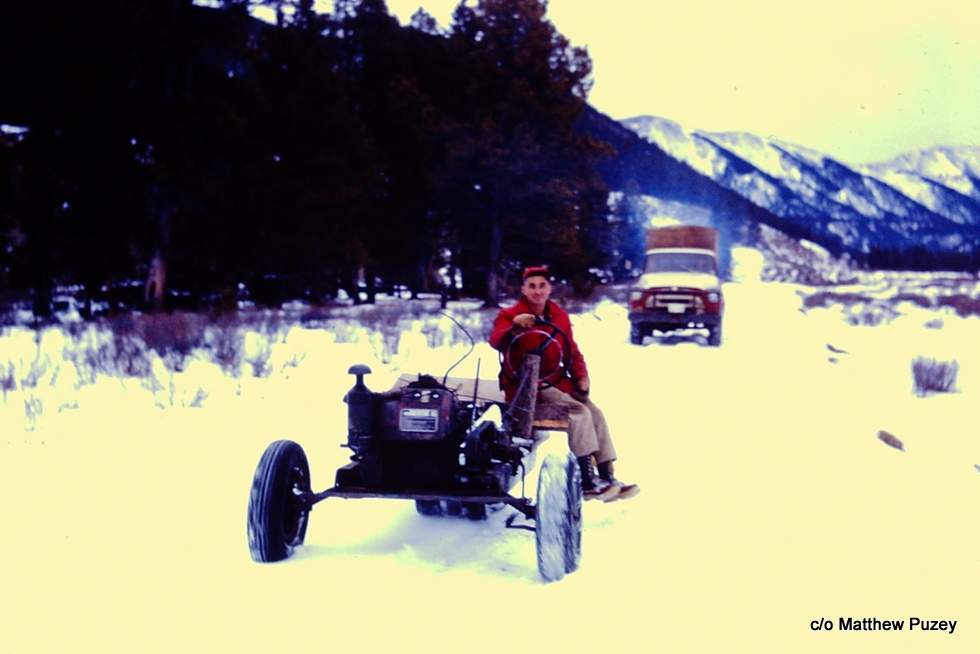 The truck has a 5000 lb. factory winch that came in very handy when the IHC encountered very bad conditions during the hunting trip.  "They had to use the winch 27 times during one memorable trip", according to Vern.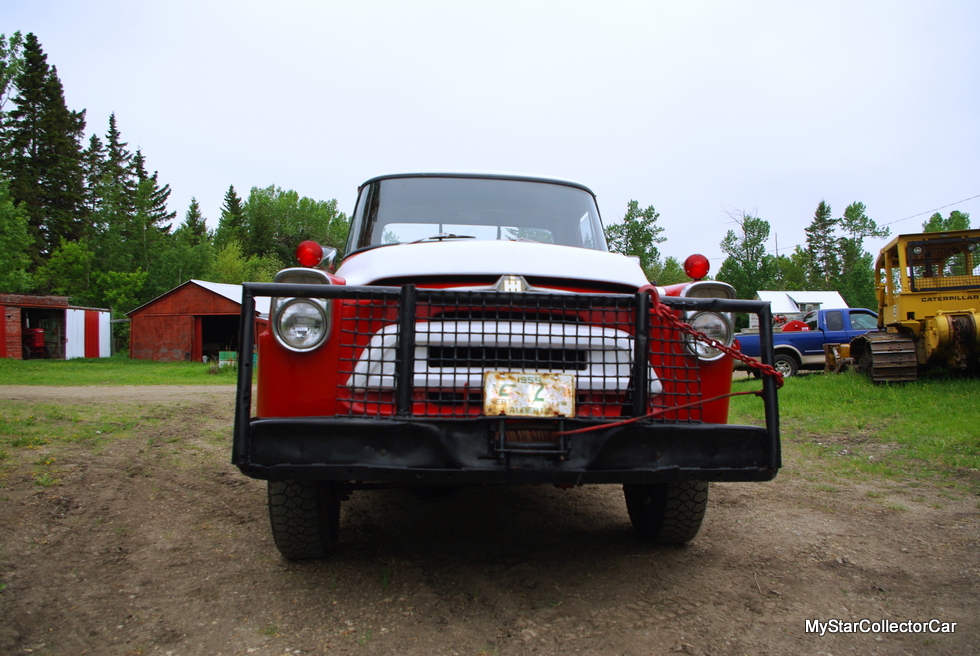 He added the hunting was great once they arrived every year and every one of them were able to bag either an elk or moose for their efforts.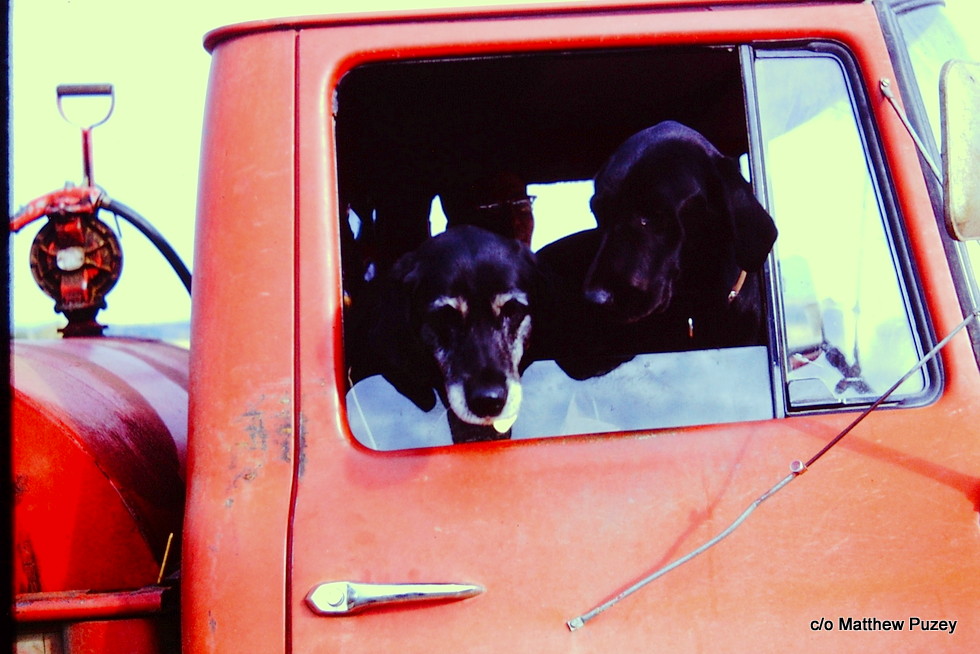 However, the IHC was bought by Vern so it could be used on the farm and it was a very valuable asset in this capacity. Vern's father loved the truck because it served so many roles on the family farm. The truck hauled bales and feed for their cattle operation during the winter and was able to go anywhere it was needed on the farm because the IHC had four-wheel drive and tire chains.

It also had a closed cab and heat so Vern was able to park the tractor and keep warmer while he performed his winter chores.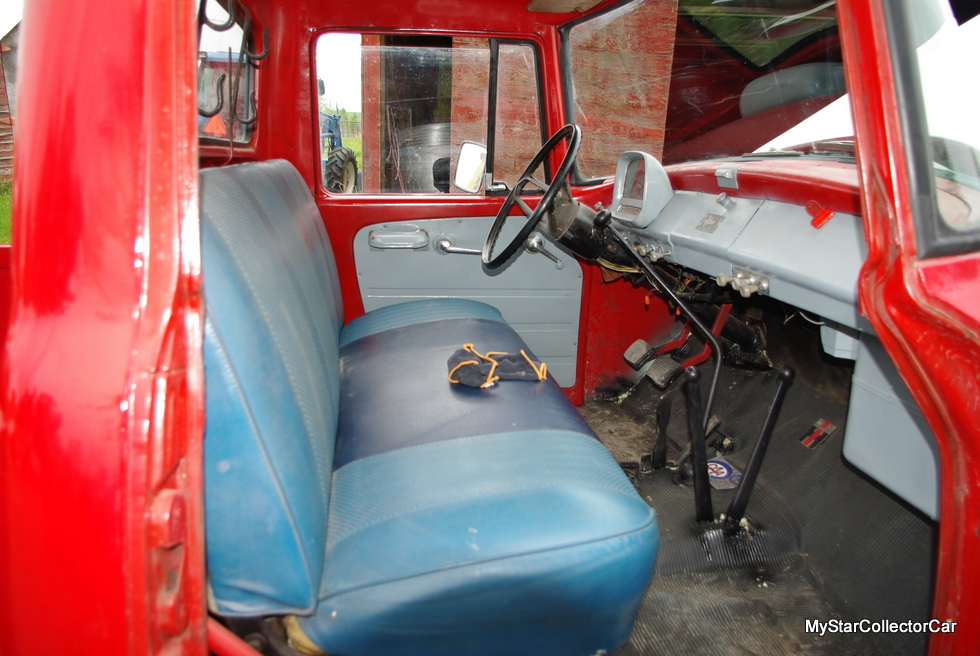 Vern estimates his IHC has been driven over 100,000 miles while engaged in four wheel drive under his ownership. Vern told MyStarCollectorCar that he replaced the original IHC drive system with a 1976 Dodge four-wheel drive system that required a few modifications to align with the original IHC power train.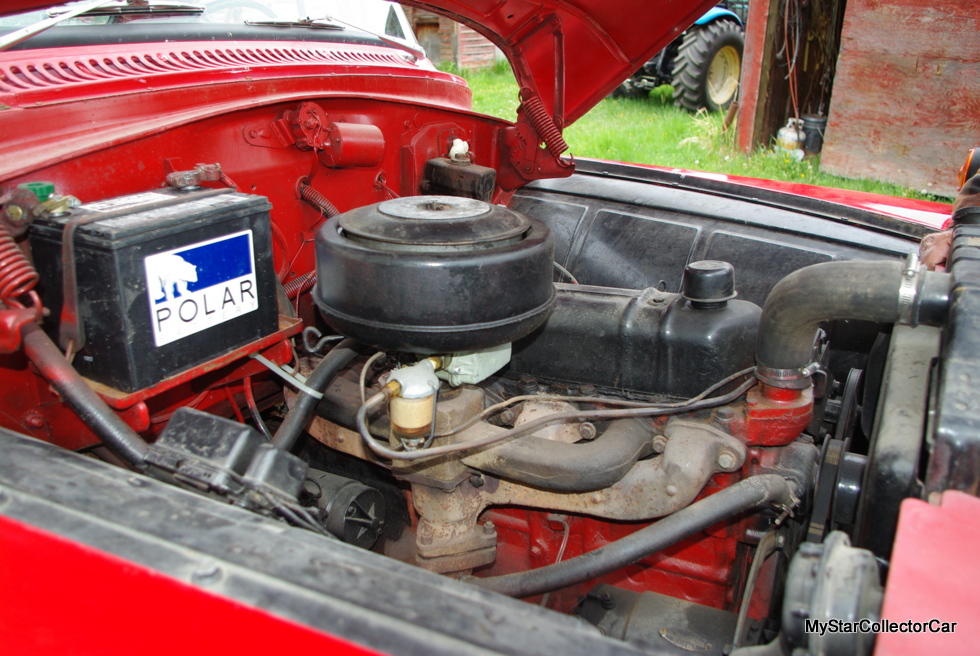 Vern also noted that his truck no longer has locking hubs and is now a full time four-wheel drive vehicle.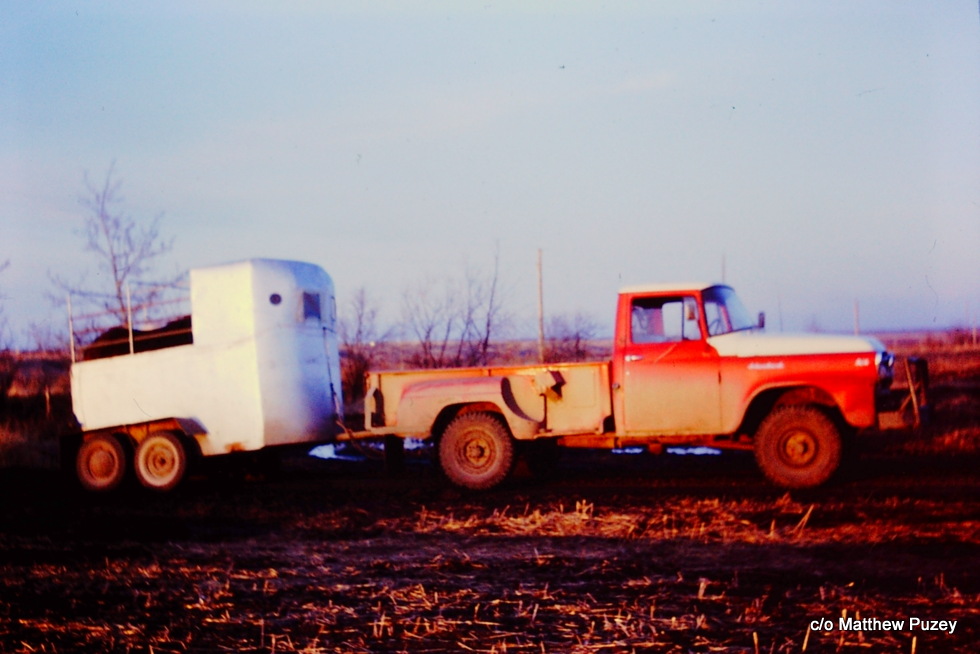 The IHC has been repainted once and Vern was able to retain its original colors and paint scheme after the makeover. Vern also mentioned that he did the body repairs and added that "it isn't perfect but it deserves to have some badges on it."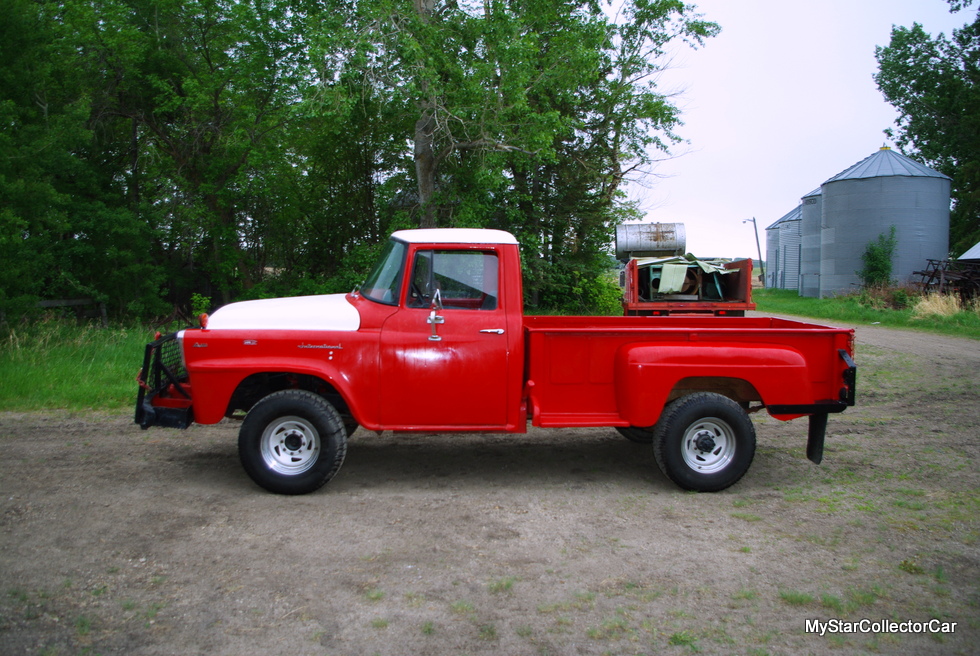 It's clear that Vern has an enormous bond with his 1959 IHC because the truck represents such a big part of his life. We want to congratulate Vern for his wise purchase when he was a young guy on the farm 59 years ago.            
BY: Jim Sutherland
Jim Sutherland is a veteran automotive writer whose work has been published by many major print and online publications. The list includes Calgary Herald, The Truth About Cars, Red Deer Advocate, RPM Magazine, Edmonton Journal, Montreal Gazette, Windsor Star, Vancouver Province, and Post Media Wheels Section.