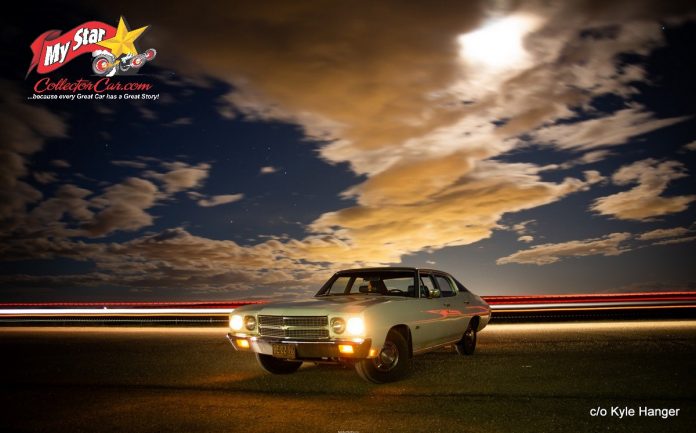 Kyle Hanger is a huge fan of the 1970s even though he was born long after the decade ended.
He's also a huge fan of Me Decade iron and he leans toward four-door sedans, so that puts him in a category most car guys overlook.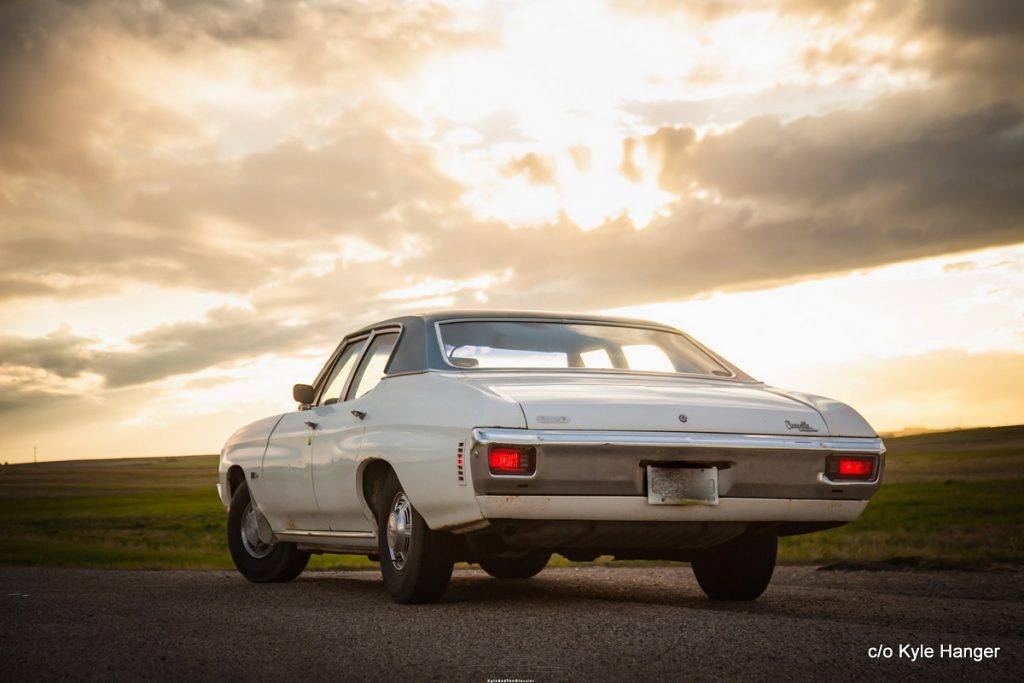 Kyle had tracked this Chevelle because he liked the history behind it, and he really liked the survivor status of the car. It was originally purchased in Medicine Hat, Alberta, Canada and Kyle believed it was originally destined to be a government car, but the deal fell through. He met a guy who recognized the Chevelle as his uncle's old car and he also thought the car supposed to be a fleet car.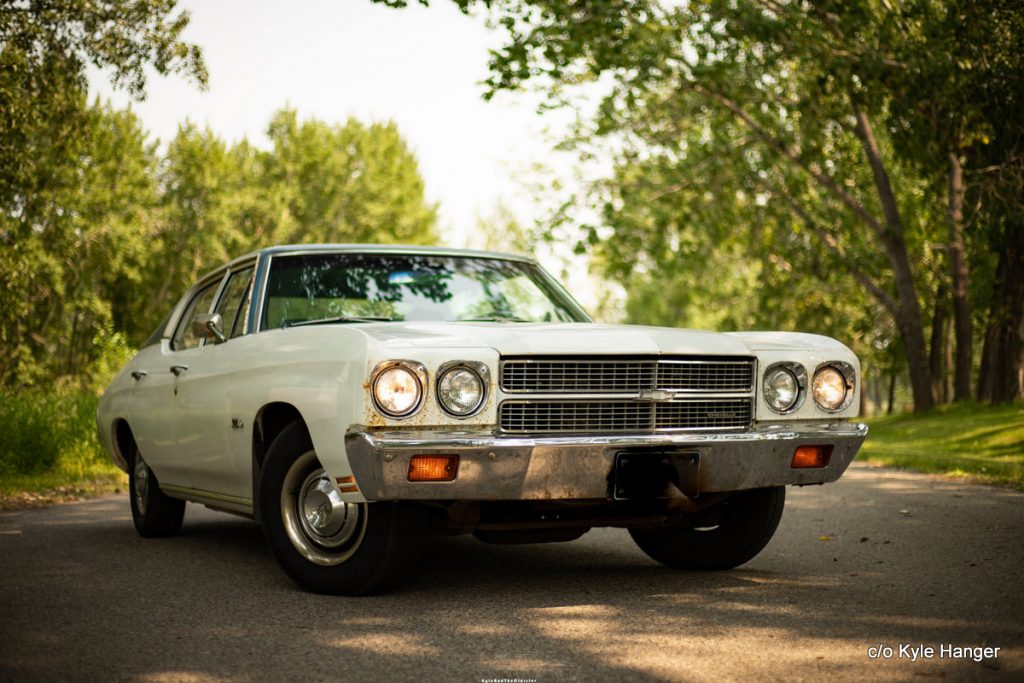 Kyle's timing was good because the previous owner had a collection he had to sell after his business was affected by the plague in 2020. Kyle had made an offer but the asking price was too high–then fate intervened when the owner started talking to him again and the asking price had dropped considerably. The previous owner liked Kyle's attitude, so the Chevelle went to a new home. His timing was perfect because Kyle admitted, "My Civic had just broken" so he needed a new driver.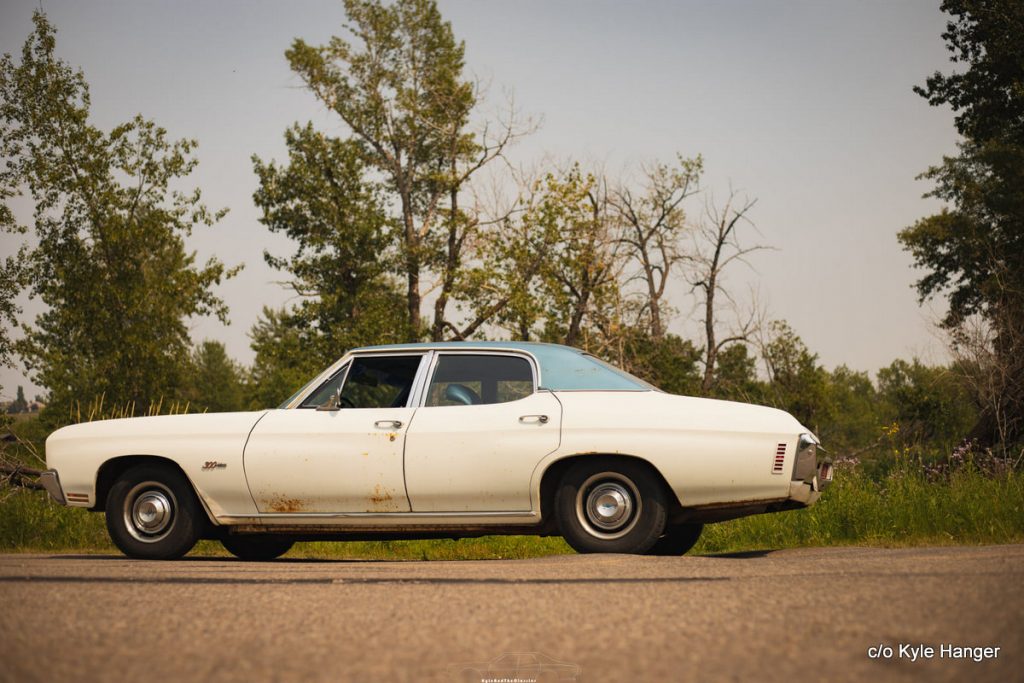 This is a car that wears its history well. The paint has some surface rust, but Kyle pointed out the only serious issue was a small hole in the passenger front fender behind the wheel well.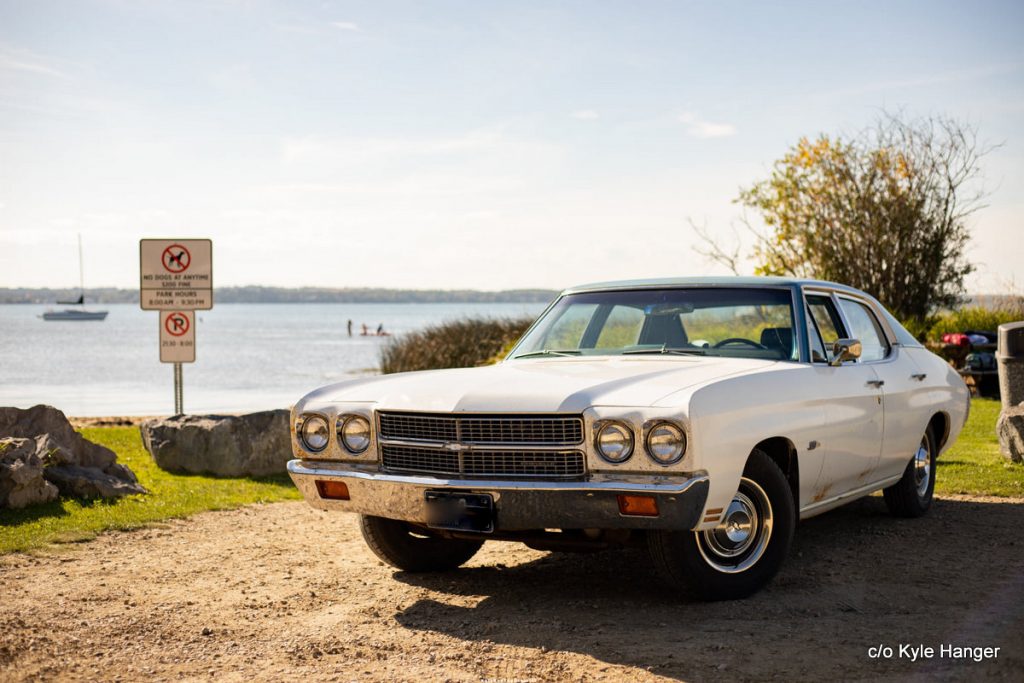 He thought the car suffered the damage from the one year it was driven in the winter–after that it was parked when the weather got ugly.

Kyle speculated it may have been repainted at some point because the oxidation on the roof paint was a little more significant than the white paint on the rest of the car, but all its sins were obvious.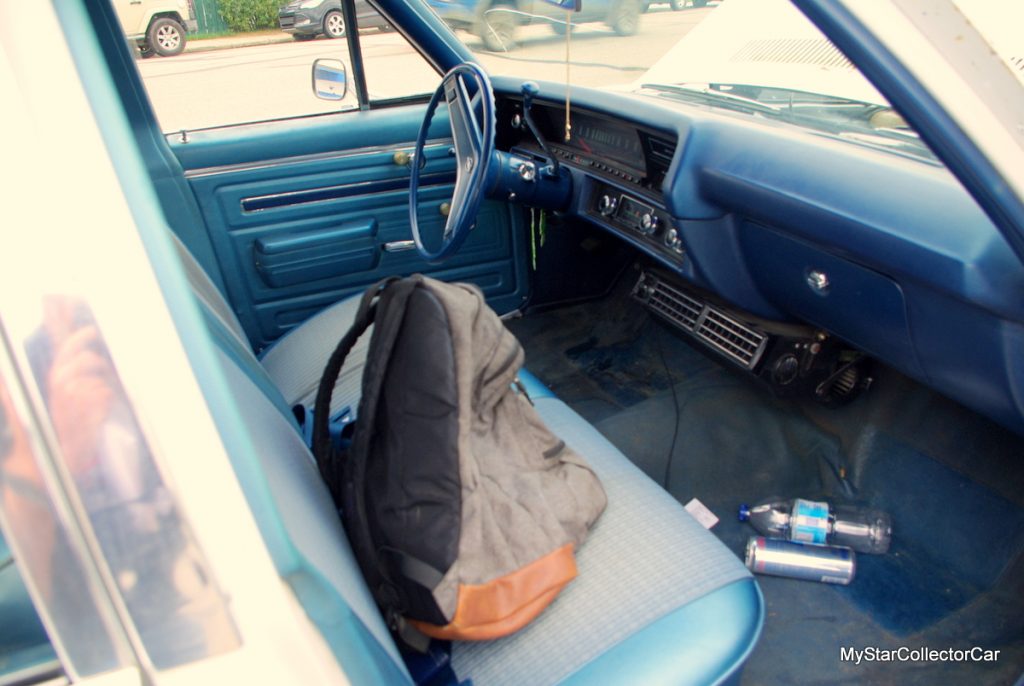 Kyle's Chevelle had a very low option list, and that makes sense if it was destined to be a government fleet car. This Chevelle has a trusty 250 cubic inch six-cylinder under the hood, automatic transmission and oddly enough–power steering.There's another unique add-on in the form of an aftermarket air conditioning unit. Kyle believes it may have been installed at the dealer after the fleet sale fell through.
There was very little to do to this Chevelle. Kyle said he did the brakes and a valve cover gasket, so that's a short list for a car built over 50 years ago.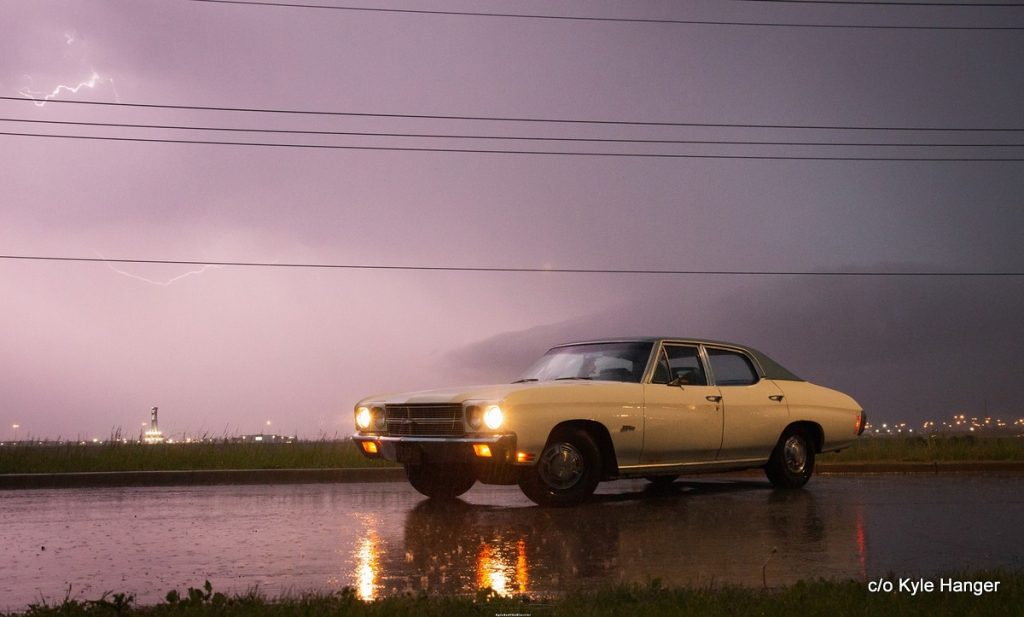 He also put the original wheel cover aside because he didn't like the look–the current dog dish hubcap/beauty ring setup works much better for Kyle.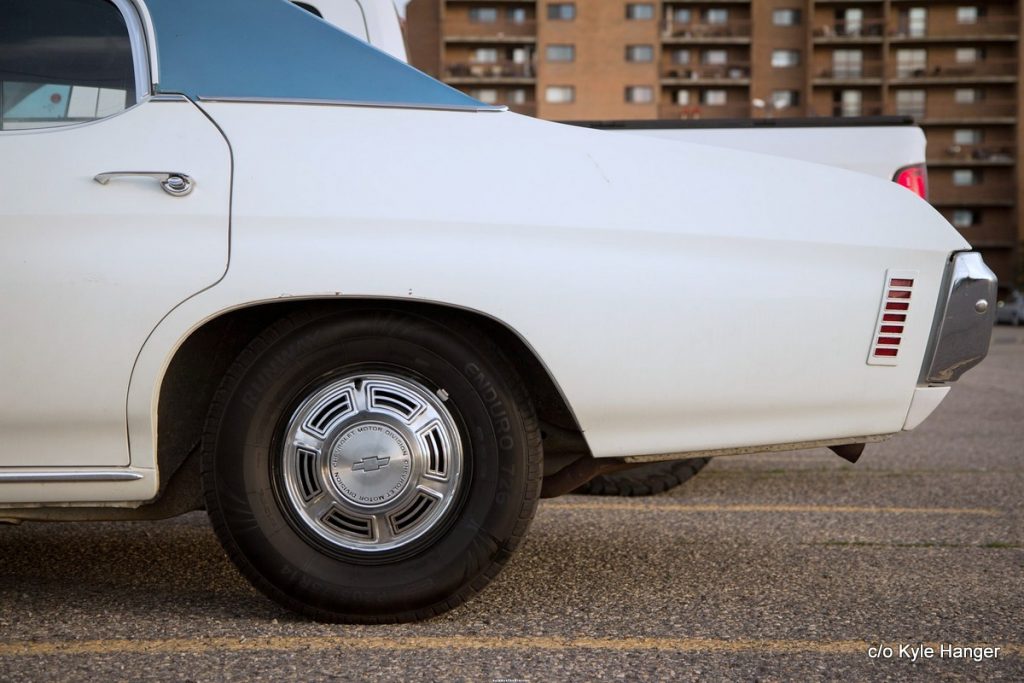 This car came with 52,000 original miles but now it shows 71,000 because Kyle believes in running the wheels off it as a daily driver and road trip car. The car is an "absolute dream" to drive, and it gets incredible mileage on the highway.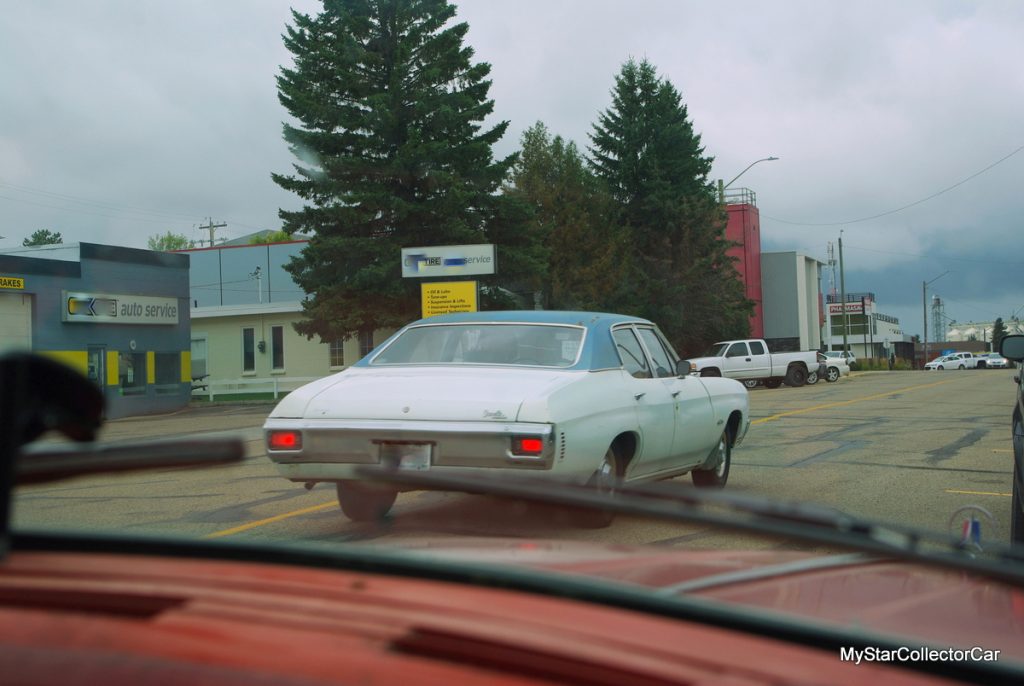 The biggest feature of this Chevelle 300 Custom is the history lesson behind it because Kyle said a lot of guys his age didn't even know Chevelle had a four-door sedan in 1970.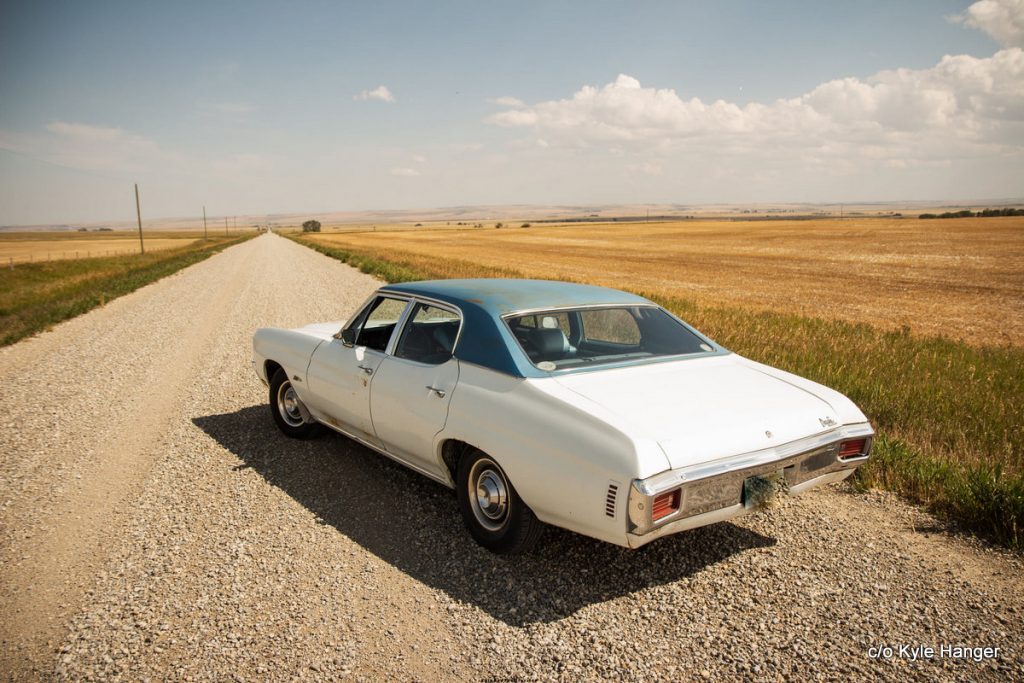 By: Jerry Sutherland
Jerry Sutherland is a veteran automotive writer with a primary focus on the collector car hobby. His work has been published in many outlets and publications, including the National Post, Calgary Herald, Edmonton Journal, Ottawa Citizen, Montreal Gazette, Saskatoon StarPhoenix, Regina Leader-Post, Vancouver Sun and The Truth About Cars. He is also a regular contributor to Auto Roundup Publications.
Please re-post this if you like this article.