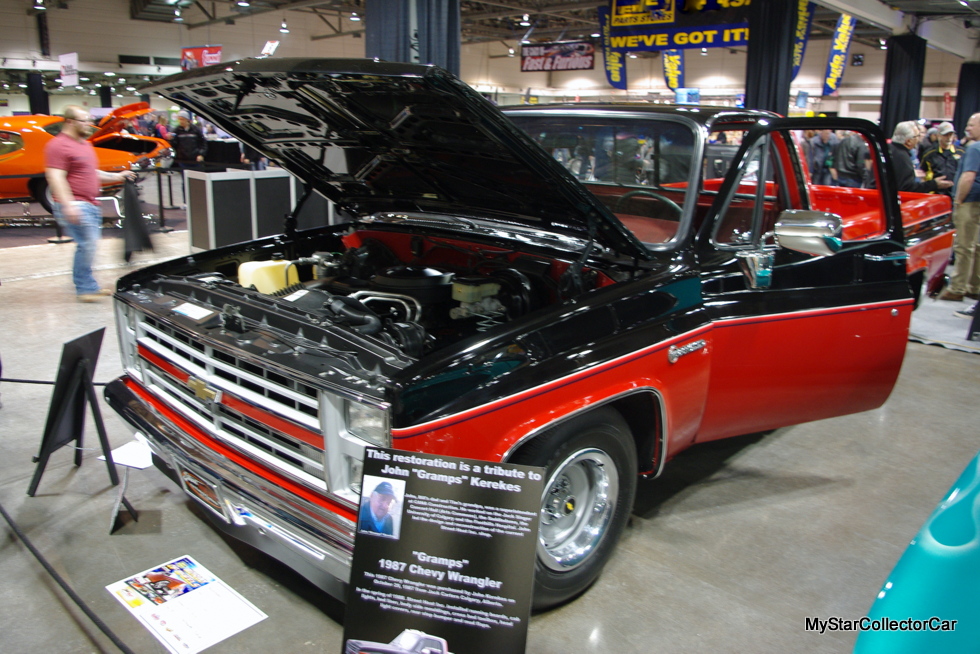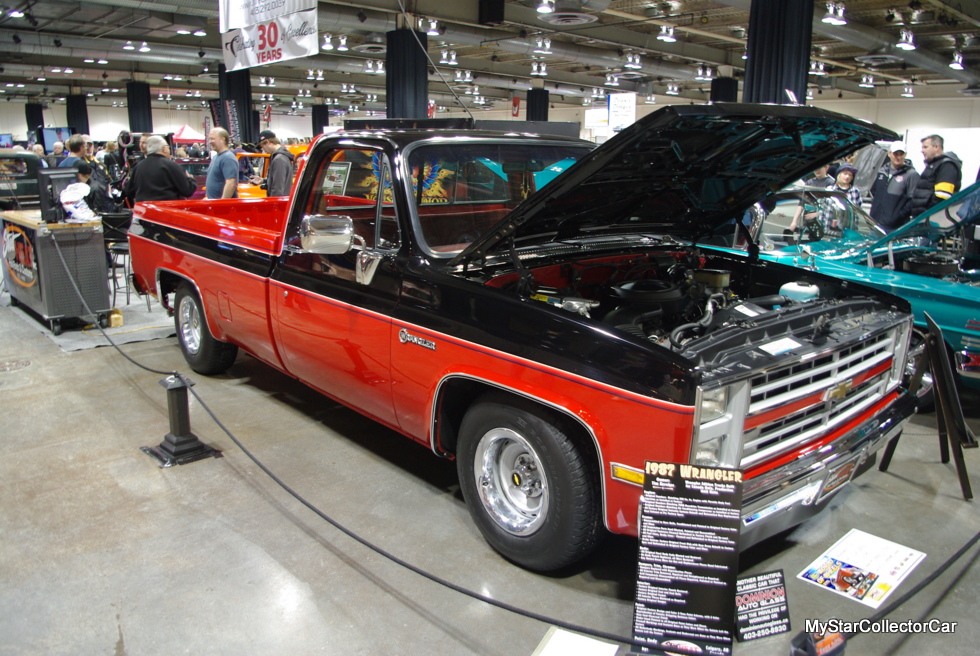 The father-son scenario is huge in the car hobby because this where the torch is passed from one generation to the next.
Lessons are learned and loyalties are built so this is when a Ford guy becomes a Ford guy; a Chevy guy becomes a Chevy guy; and a Mopar guy becomes a Mopar guy.
The legacy is often intangible but occasionally you'll see a legacy with four wheels – this '87 Chevy pickup is a good example.
The Wrangler was showroom new when Bill Kerekes's father bought it. He said, "It'll be the last new vehicle I'll ever own" and he kept that promise. His dad was a supervisor for CANA Construction and he was actively involved with many major projects in Calgary, Alberta, Canada. The truck was at the 2018 Calgary World of Wheels.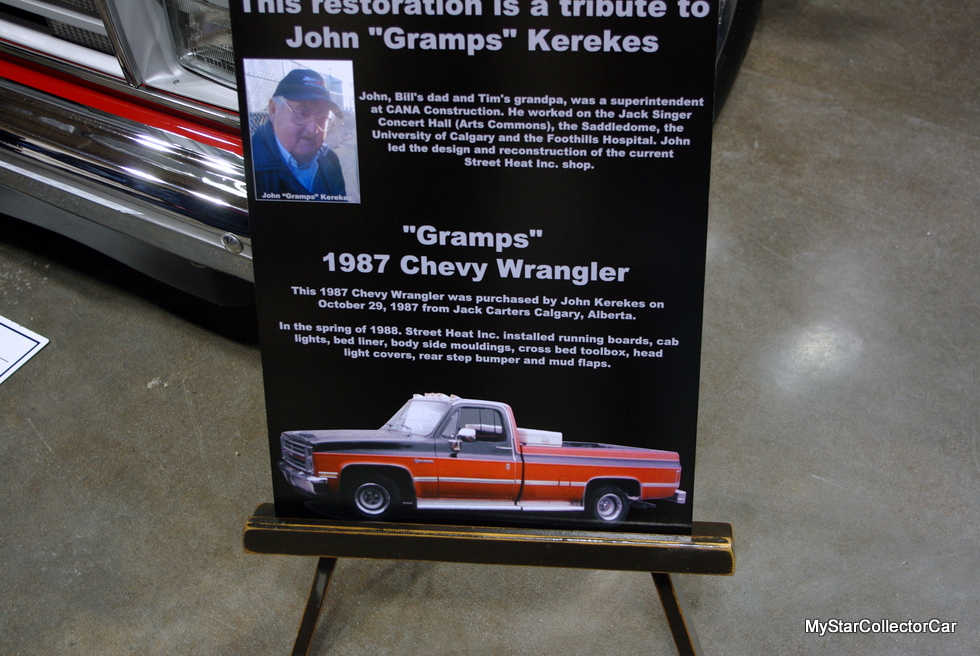 John Kerekes needed a truck for the job and Bill explained how his father used to haul "everything from concrete to wood" in the truck in the truck but the bed survived because it had a great bed liner plus John was a careful owner.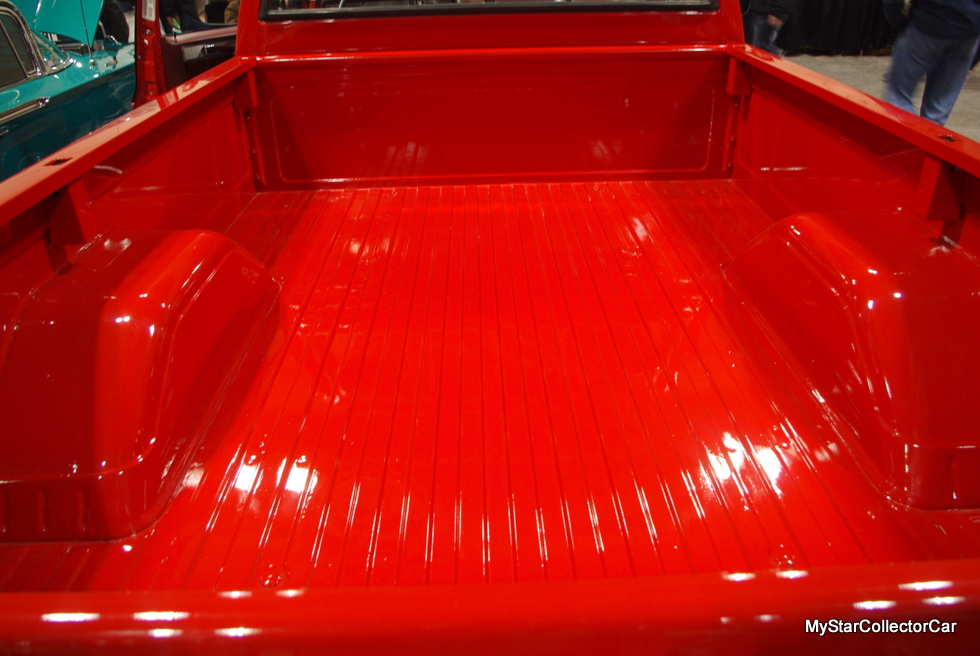 Bill's father "really looked after the truck". He did all the warranty work when it was required and once the warranty expired, he took it in for regular maintenance so he accumulated a massive amount of paper work over the years. Unfortunately, most of that was lost a few years ago but Bill said the truck survives to this day thanks to his father's meticulous maintenance schedule. The 350 fuelie truck has just over 86,000 miles (139K) on it and it still runs like a champ.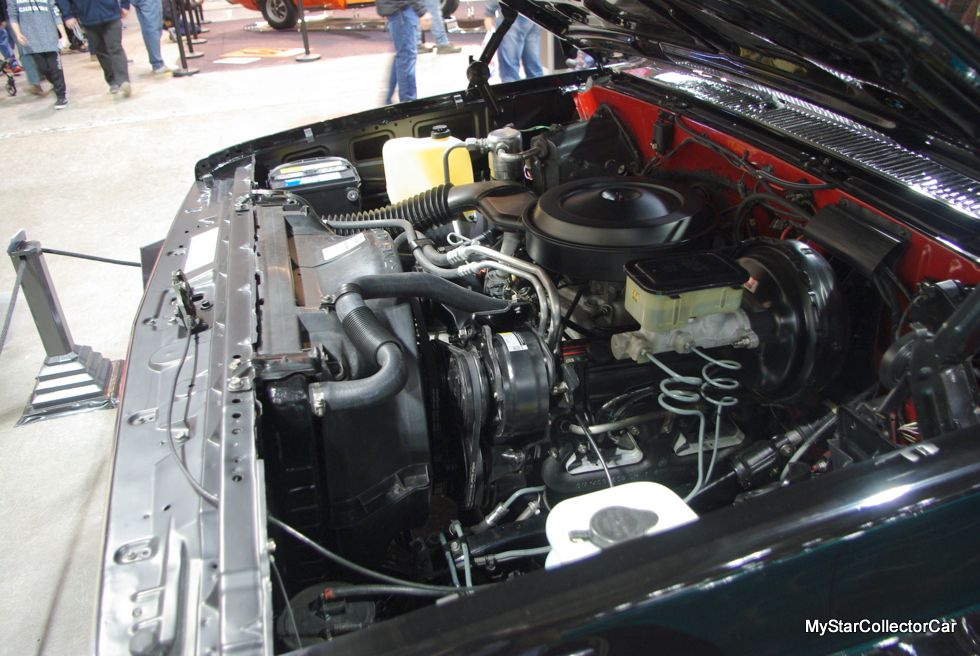 The Chevy was never babied so it did get driven in the winter but it was always garaged and frequently washed so it was in really good shape. Bill's dad literally drove truck for the rest of his life until the fall of 2009—he passed away in 2010.
The truck went to a another family member for four years where it met a less friendly regime under the new owner but eventually Bill's son Tim put his name on the title to the truck. Bill and Tim run a custom builder automotive shop so they wanted to take this '87 Chevy back to the way his father found it on the showroom floor.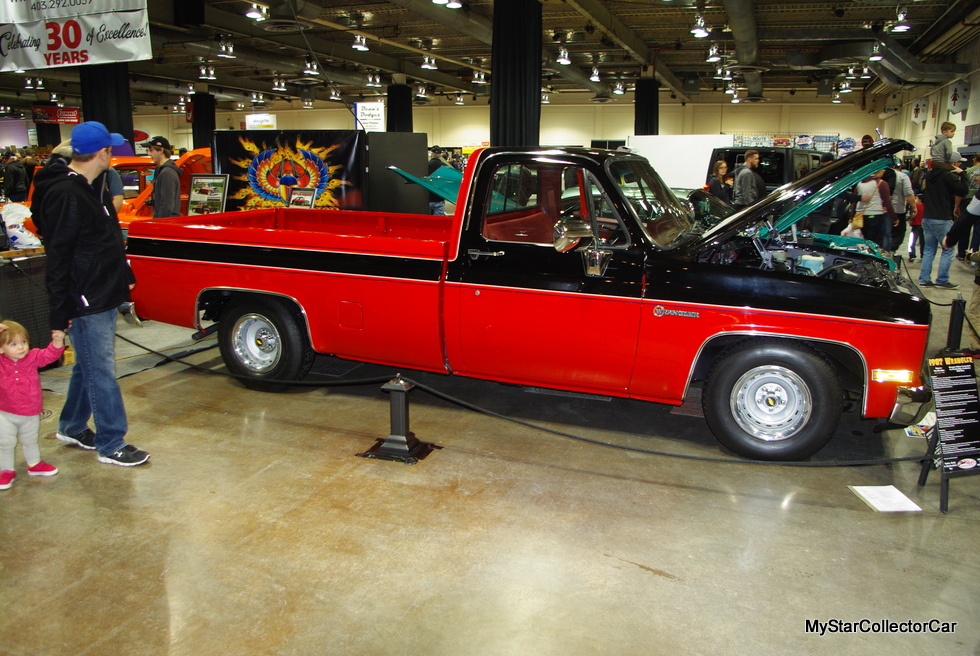 Bill and Tim are pros so they knew what to look for in the squarebody Chevy and they found "typical rust in the cab corners" but overall the truck was solid—including the interior.  The seats and carpet are in great condition because Bill bought his dad new seat covers on a regular basis because he was a working man so he'd get in the truck with all the dirt from a job site. He'd actually wear slippers in the truck and put his boots aside on the mat so he wouldn't track mud in it.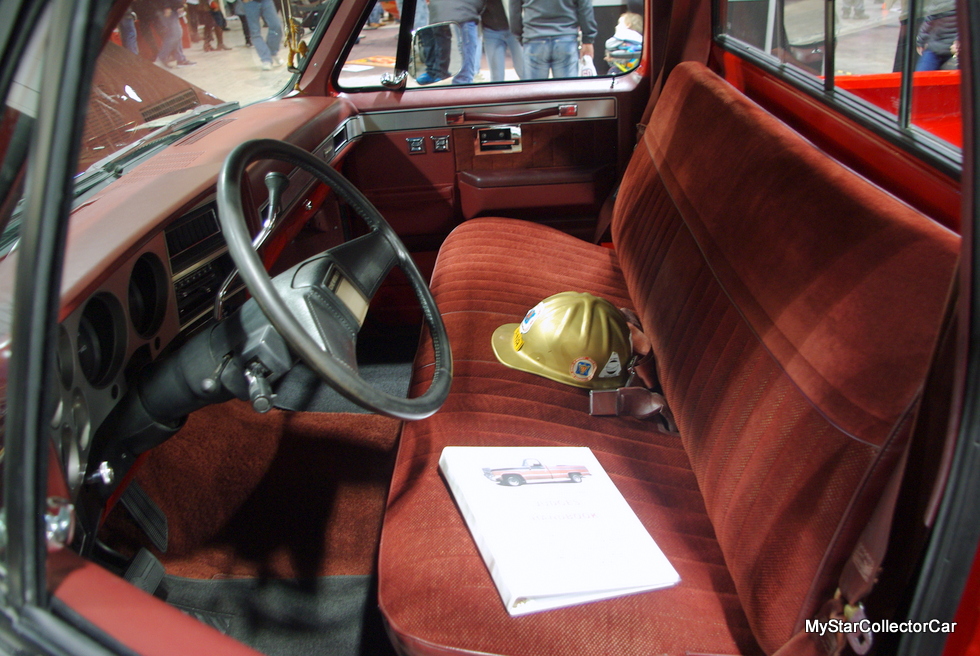 They wanted to retain the heritage of this truck so none of the panels were replaced despite the fact that this would have been the easiest and cheapest strategy. Instead they did metal replacement and kept the original metal to the great degree possible. They replaced "very few of the factory fasteners" because they wanted to use all the original hardware whenever possible—this philosophy runs contrary to most of their professional projects but this was "Pop's truck".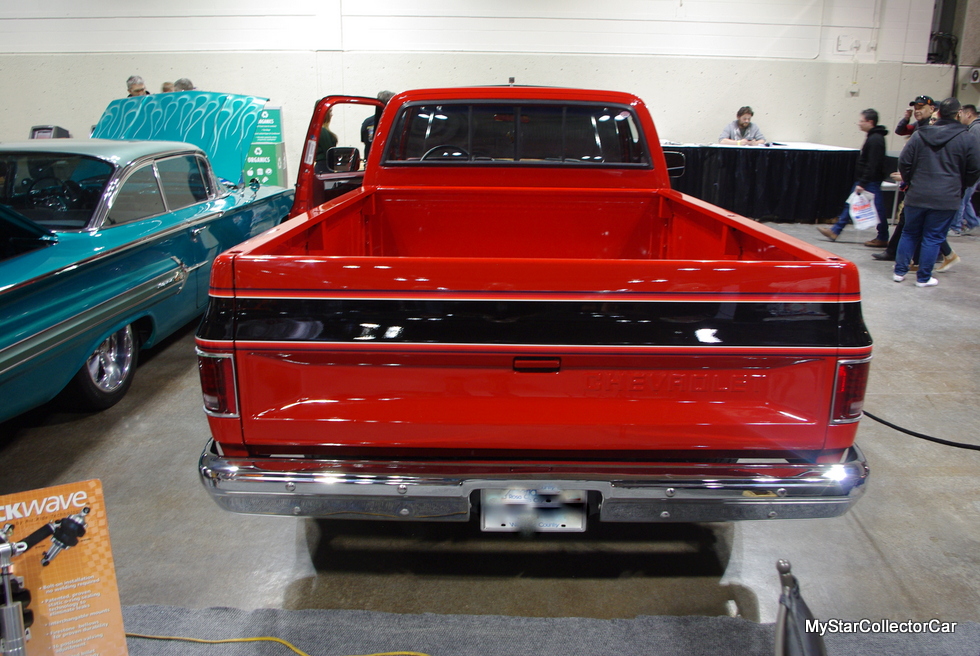 Oddly enough, this is a relatively rare truck because Bill explained how they "only made 1660 of them" in this particular two-tone paint scheme. He understood why after the two-tone paint job turned out to be  a lot more work. In all, this truck took 1000 hours to get back to this pristine level but it was, as Bill said, "a labor of love".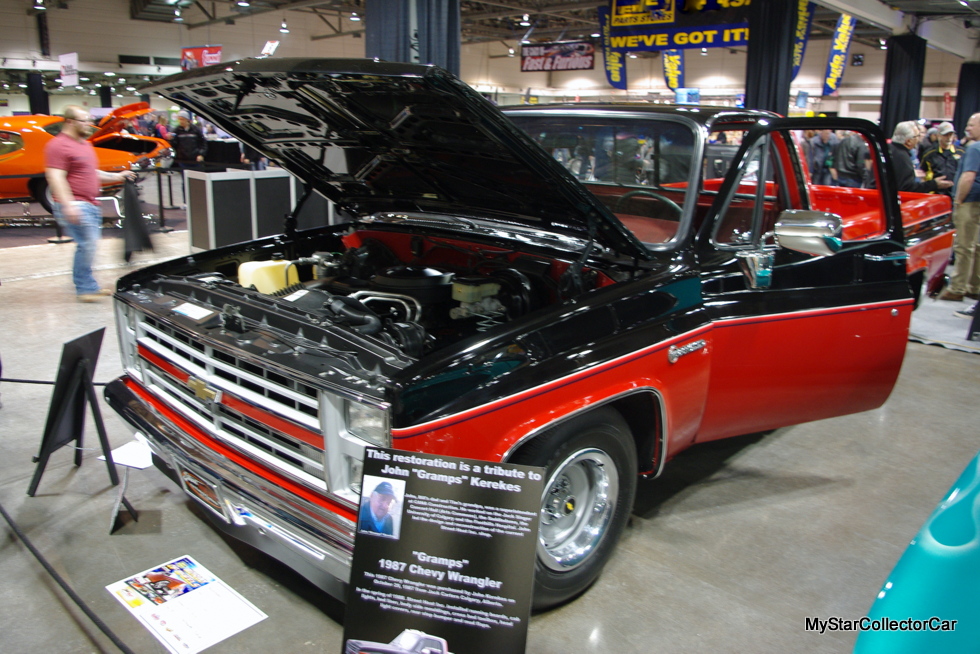 The tires are a brand new set from Sears because that's where Bill's dad took the truck after the warranty ran out so they were the only choice that made sense.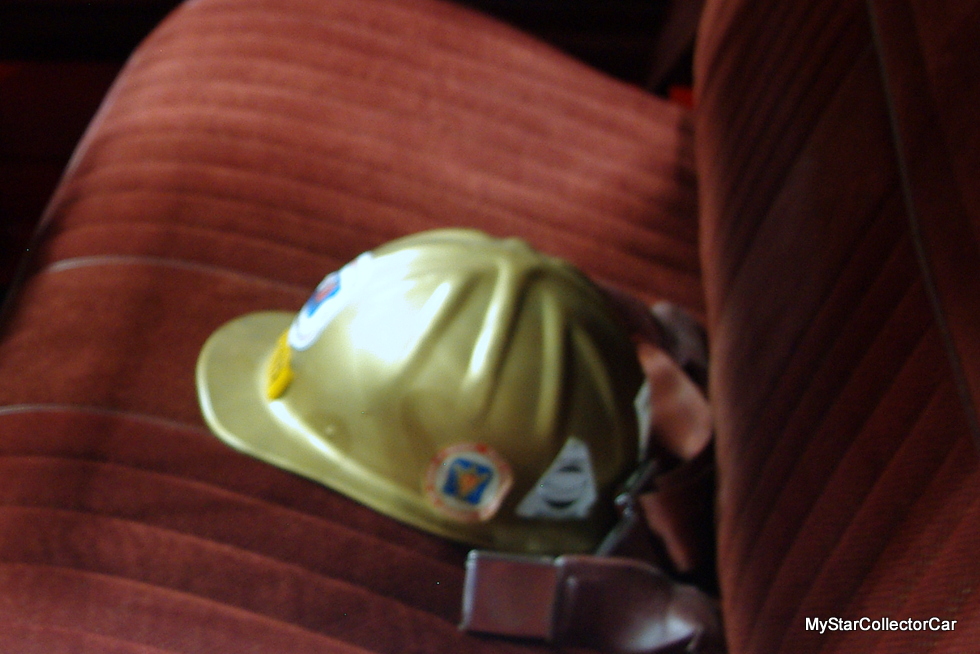 The end result is a spectacular tribute to a hard-working man plus there was a little bit of destiny in the truck's paint job because Bill explained, "it's in our company colors".
By: Jerry Sutherland
Jerry Sutherland is a veteran automotive writer with a primary focus on the collector car hobby. His work has been published in many outlets and publications, including the National Post, Calgary Herald, Edmonton Journal, Ottawa Citizen, Montreal Gazette, Saskatoon StarPhoenix, Regina Leader-Post,  Vancouver Sun and The Truth About Cars. He is also a regular contributor to Auto Roundup Publications.
Please re-post this if you like this article.