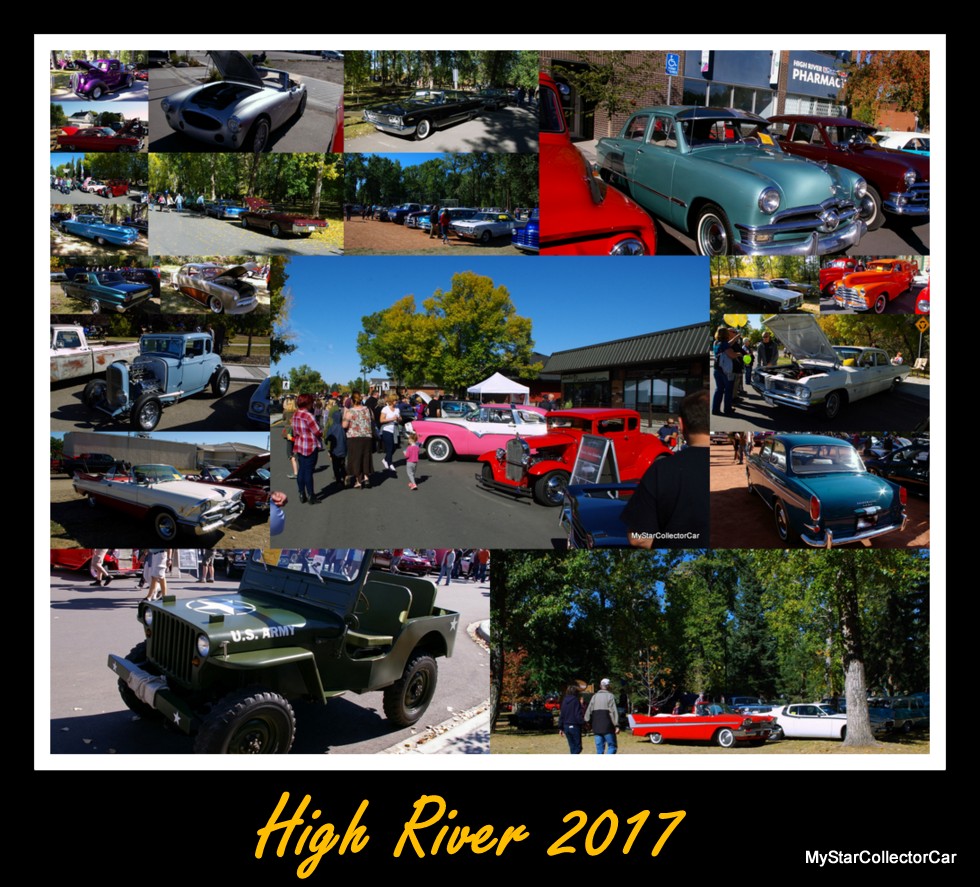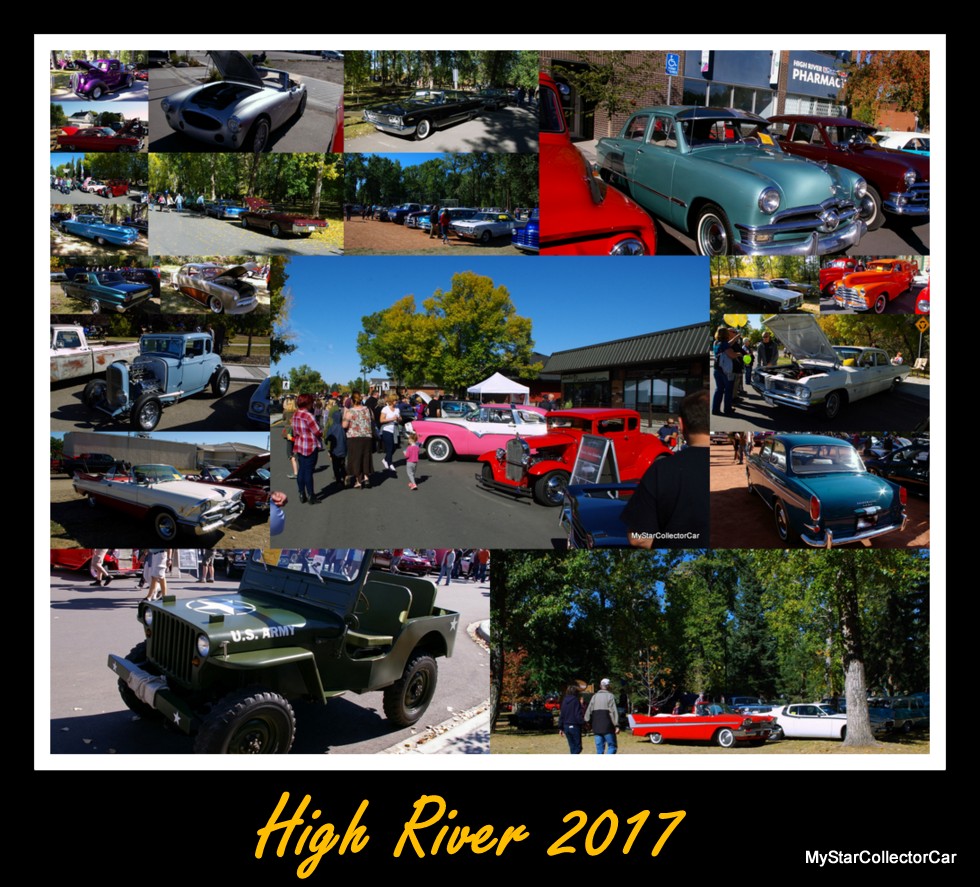 High River, Alberta hosts one of the last major car shows in western Canada and it is always a sunny day for this annual event.
This year was no exception because the show was big and the day was beautiful for the annual High River show.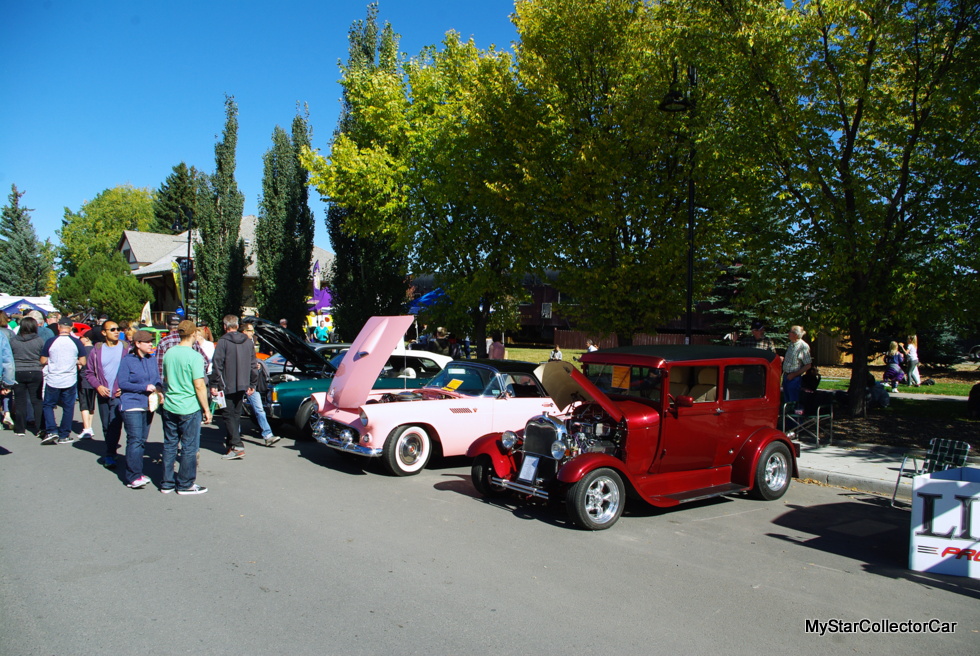 The entire community gets behind this event, so there was a beer garden, large stage, plenty of food choices, three bands, and thousands of people dispersed throughout every section of the show, including George Lane Park. However, the real stars were the vintage cars (and trucks) at the show-including George Lane Park.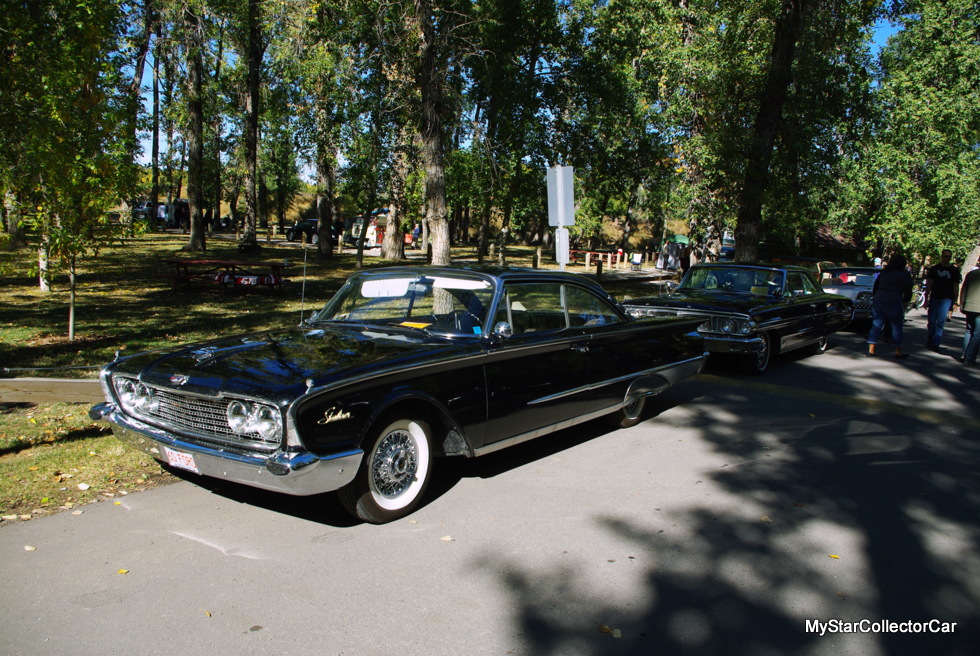 The toughest part of a big show like High River is the sheer size of the event and number of vehicles because it is impossible to cover an event like this one unless a pair of identical twins (MyStarCollectorCar's Jerry and Jim) becomes a huge army of identical twins.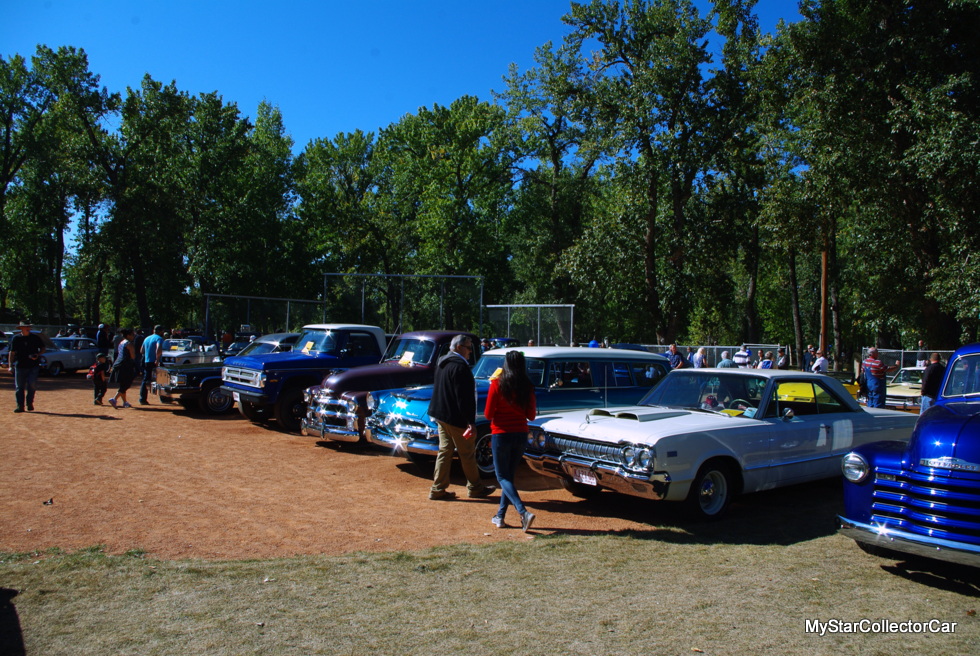 That only happens on old 'Simpsons' and 'Flintstones' episodes, so Jerry and I spread out and do the best we can as a duo to pick great stories at big shows. High River was a success for us in this regard.

A 1962 Cadillac resto mod was an easy pick for an MSCC story because its owner made his '62 Caddy bolder, badder and more beautiful during its makeover.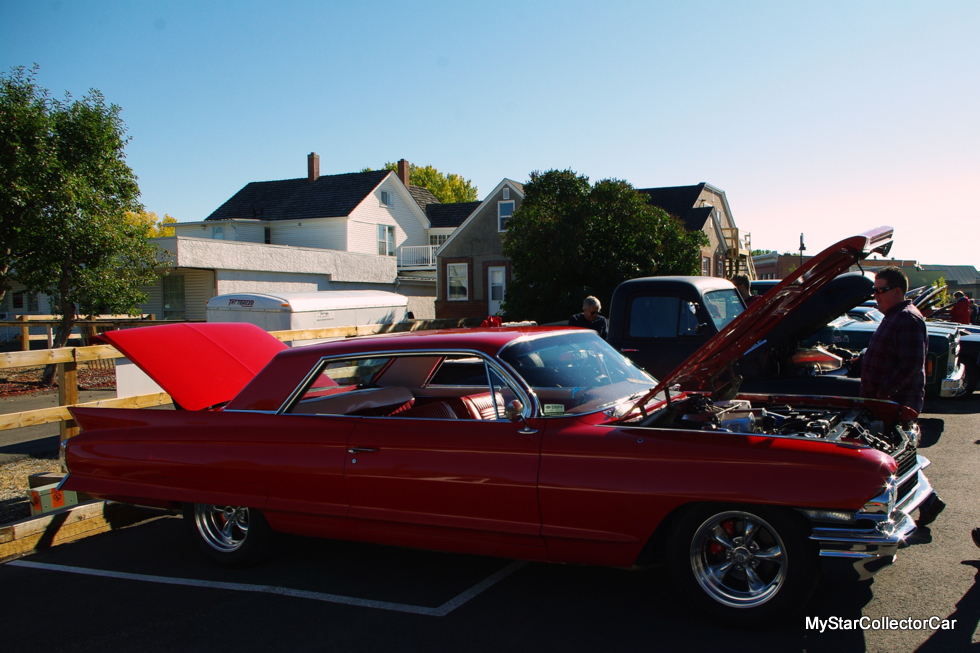 Learn all about this Caddy in a future MyStarCollectorCar article.
A 1962 Pontiac Laurentian (Canadian model) four-door sedan was also at the High River show.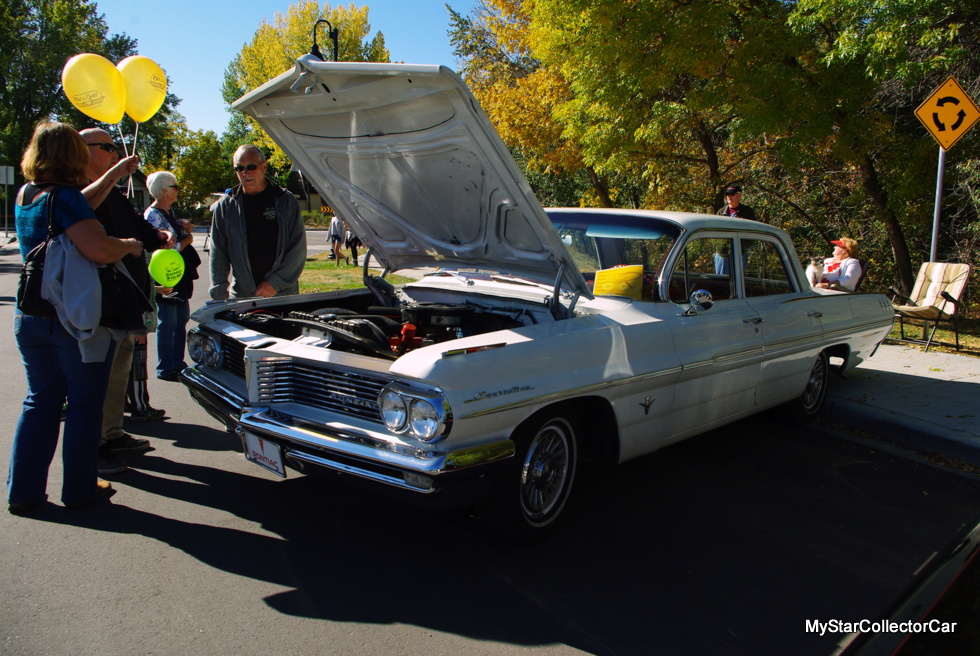 There was a good reason this car still had its originality and MSCC readers will learn its secrets in a future story.
A 1958 Plymouth Belvedere convertible that was built in the United States was modified into a big block version, but its current owner had some excellent reasons to bring it back to its stock roots.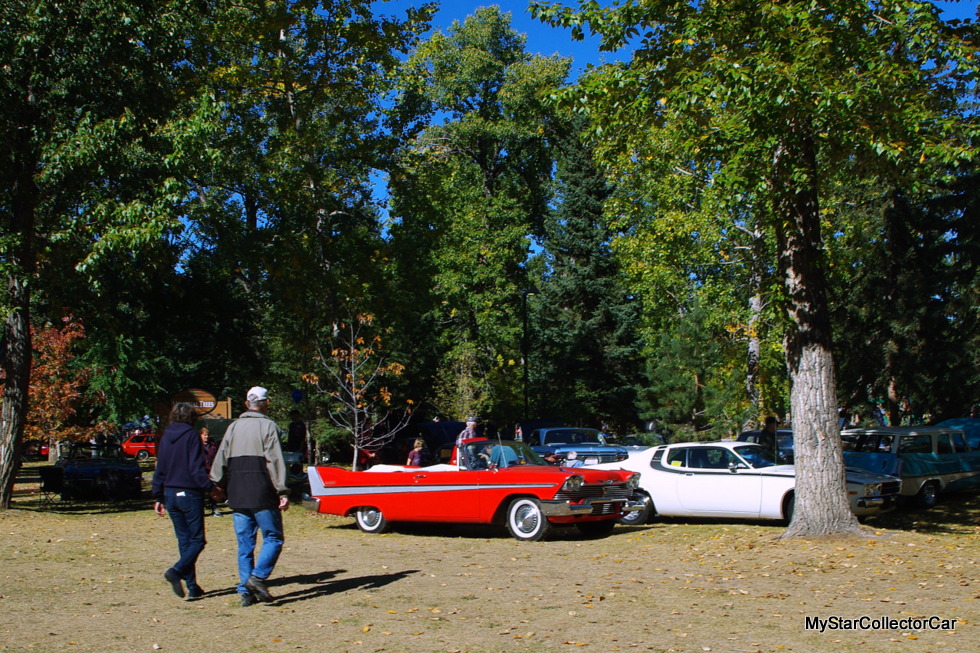 MyStarCollectorCar readers will learn those reasons in a future article.
A little deuce coupe (1932 Ford) was made famous by the Beach Boys in a song, but this deuce coupe was made famous by its builder because it had a 392 Hemi and was a combination of old and new school hot-rodding.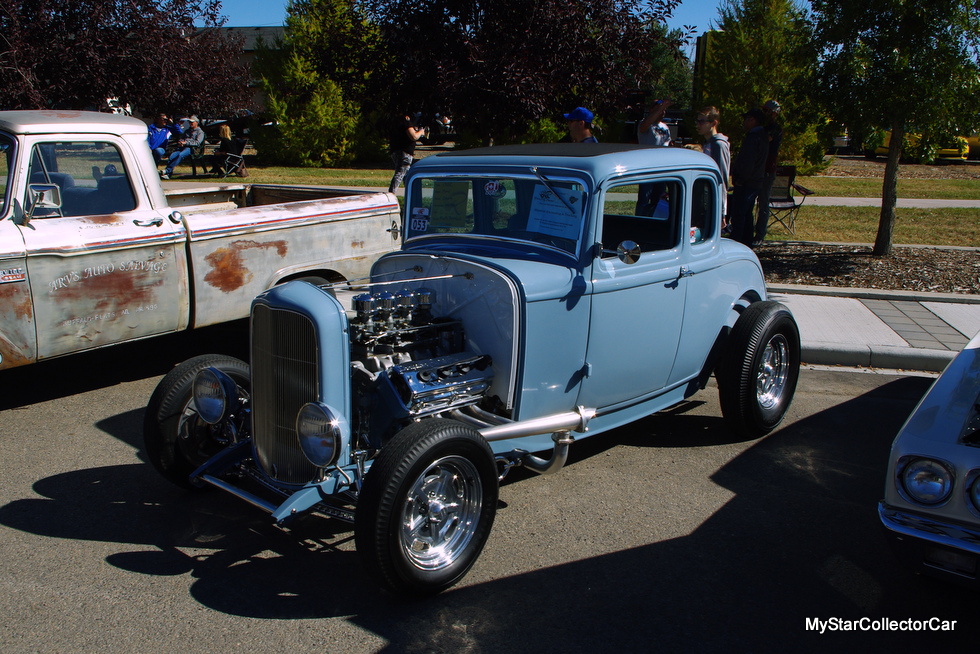 Learn how and why in a future MyStarCollectorCar story.
There was nothing new school about a 1959 Dodge Custom Royal convertible because this rare drop top was a true survivor car in every way.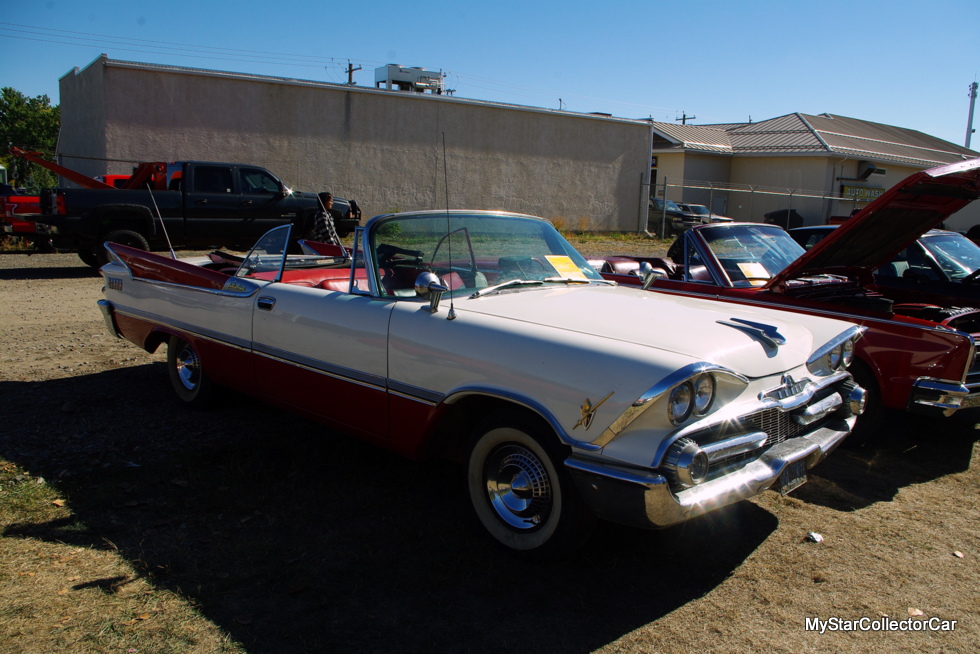 The Custom Royal's owner had a long history with the car and he was very smart about the car over the years, including its storage. MSCC readers will learn about its history in a future article.
A 1976 Plymouth Fury station wagon did not enjoy a pampered life, but the wagon wore its 41-year history very well.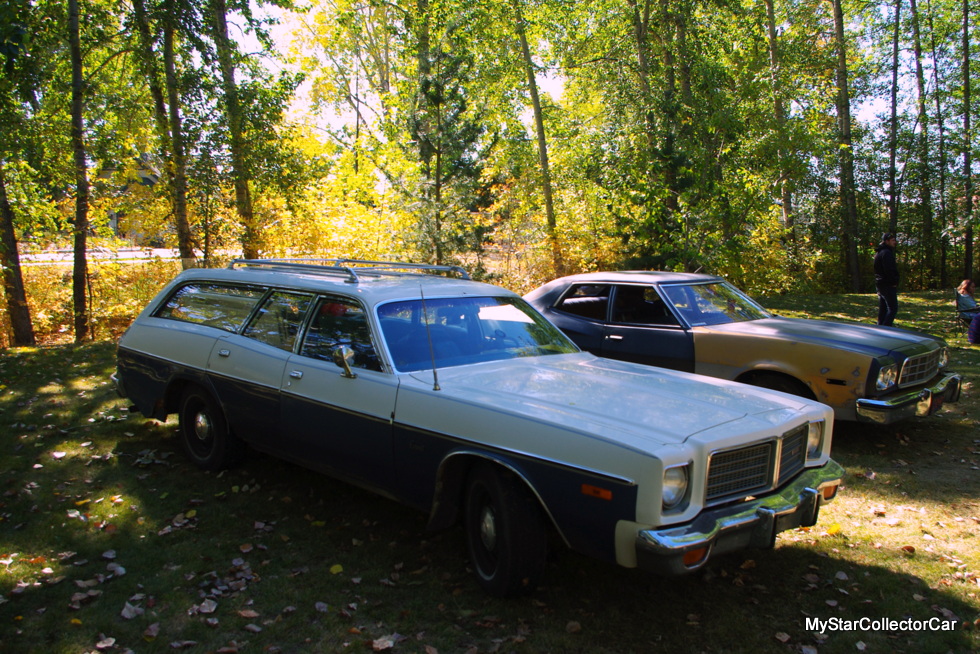 Its story will be told in a future MyStar article.
A well-preserved 1950 Ford two-door post was at the High River show and we were able to get all of the details about this 67-year-old car.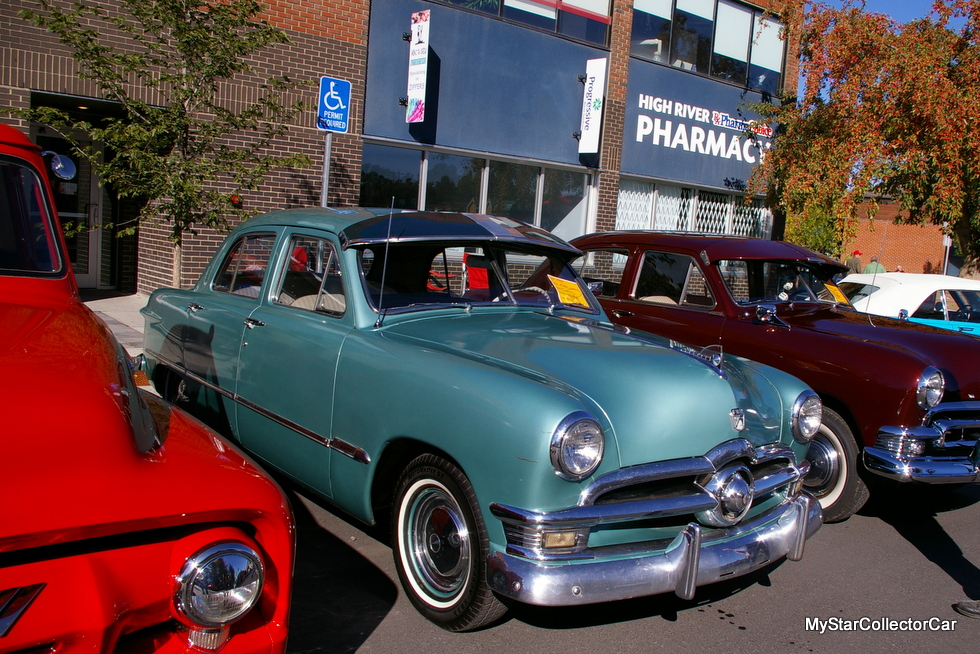 Our MyStarCollectorCar readers will learn all about this high option shoe box in a future story.
A 1947 Pontiac Fleetleader sedan delivery van had a long history as an Orange Crush vehicle that was unmasked during its initial sanding phase.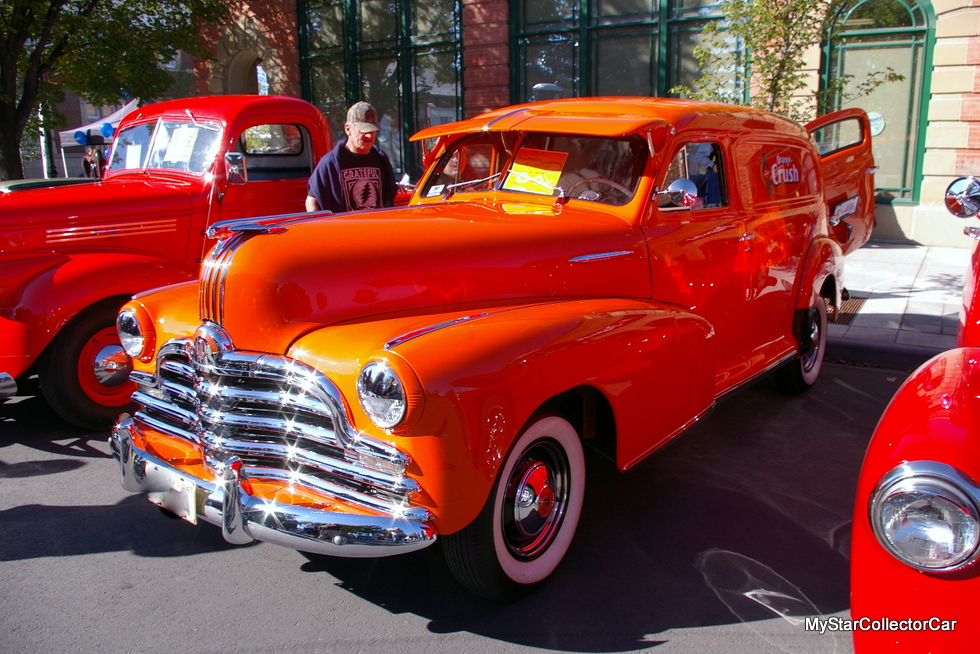 Its current owner changed direction and MyStarCollectorCar readers will learn how he brought his rare Poncho panel delivery van back to original condition in a future MSCC article.
Is it an Austin Healey or a BMW sports car? Our MyStarCollectorCar readers will learn the real story in a future article.
Early preview: Amazing.
There was a very good reason this happy couple purchased a 1964 Volkswagen Type II notchback and it was largely based upon their long marriage and honeymoon.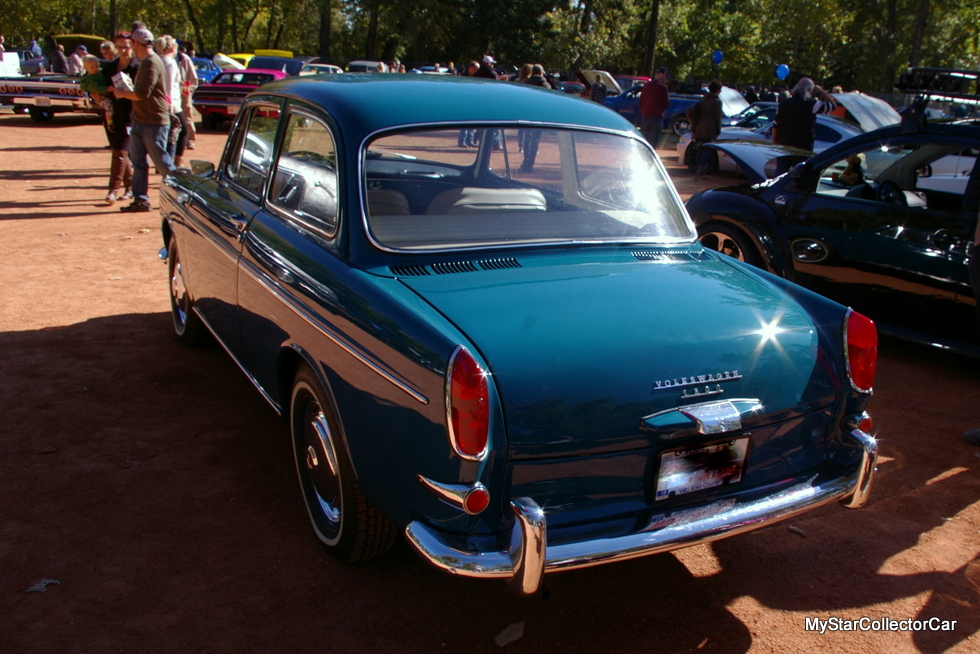 MyStarCollectorCar will connect the dots in a future article.
We found a very dedicated Ford fan at the High River show and he owned a very cool 1938 Ford custom truck.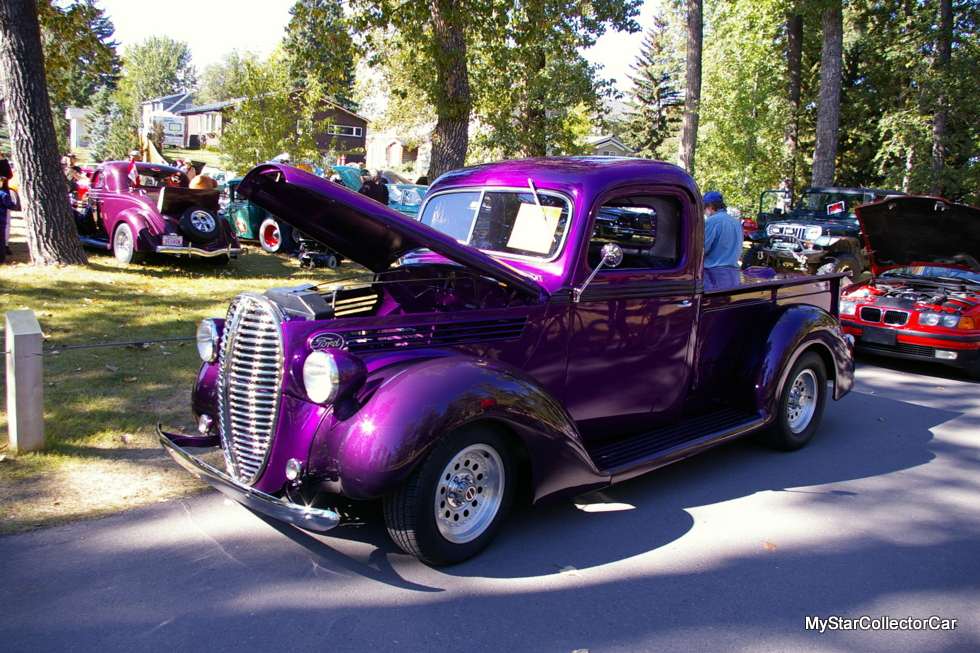 He was true to his Blue Oval school in every way and MyStarCollectorCar will tell his '38 Ford pickup story in a future article.
A 1960 Chevy El Camino had a long history with one family and the story extended from the El Camino's California roots and Sunday's show in High River.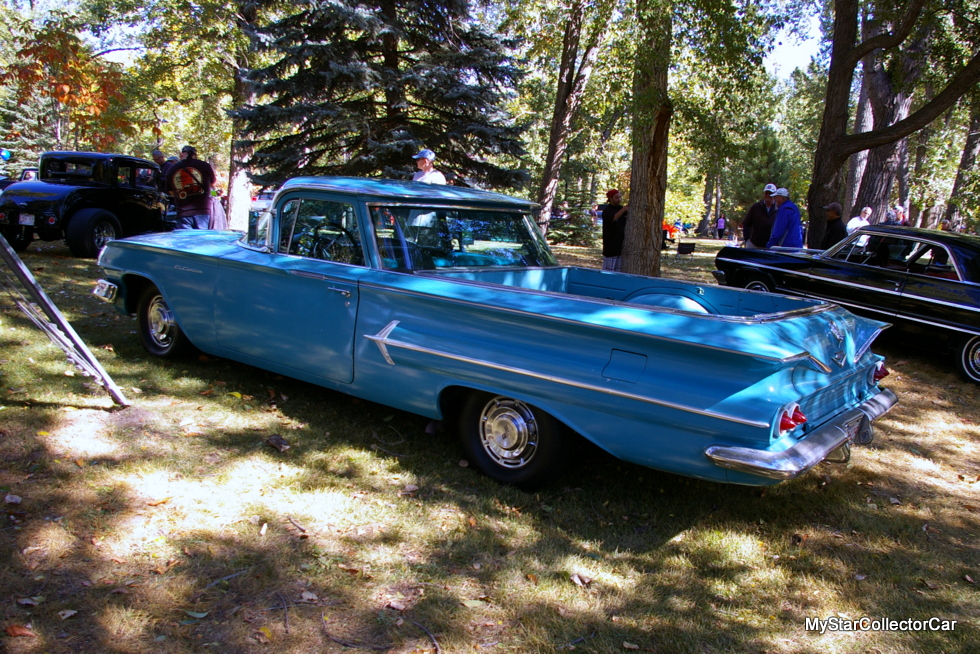 How the Elky got from California to Alberta will be the subject of a future MSCC story.
A couple of 20-something brothers who were the proud owners of a 1945 Willys Jeep is definitely worthy of a story for our MyStarCollectorCar readers.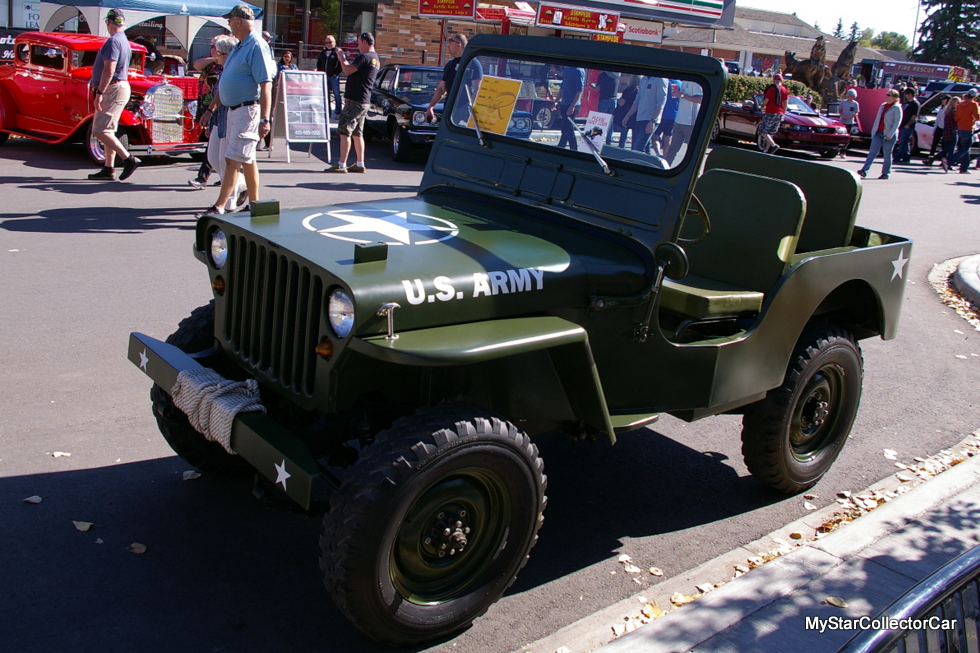 These young brothers had many reasons why they chose to own a 72-year-old military vehicle and we will tell their story in a future MyStarCollectorCar article.
Last but not least, we spotted another shoe box at the High River show. The mild custom was a 1949 Ford that combined the great style of a shoe box Ford with a subtle custom.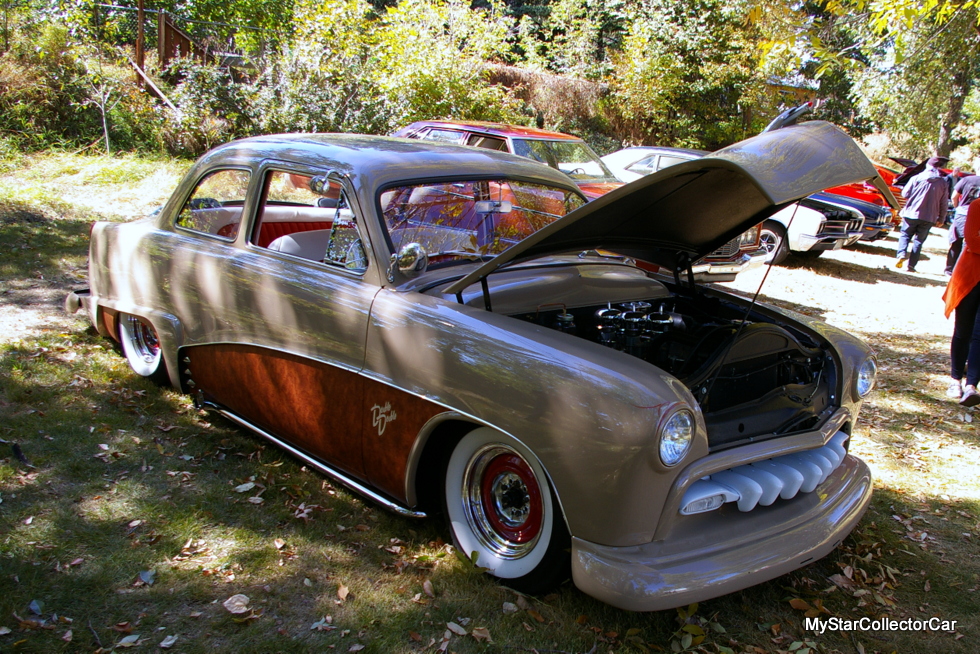 Unfortunately, we were unable to connect with its owner and hope to get its story for a future MSCC article.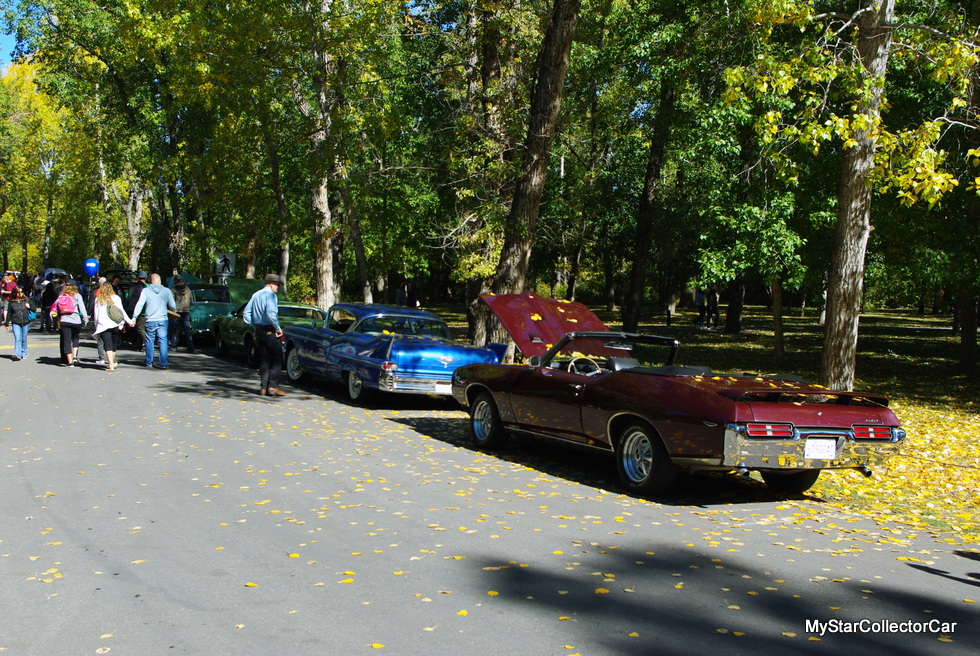 High River is one of our favorite annual events here at MyStarCollectorCar, but there are so many cool vintage rides at the show that we have to return every year to try and make a dent in the stories from it.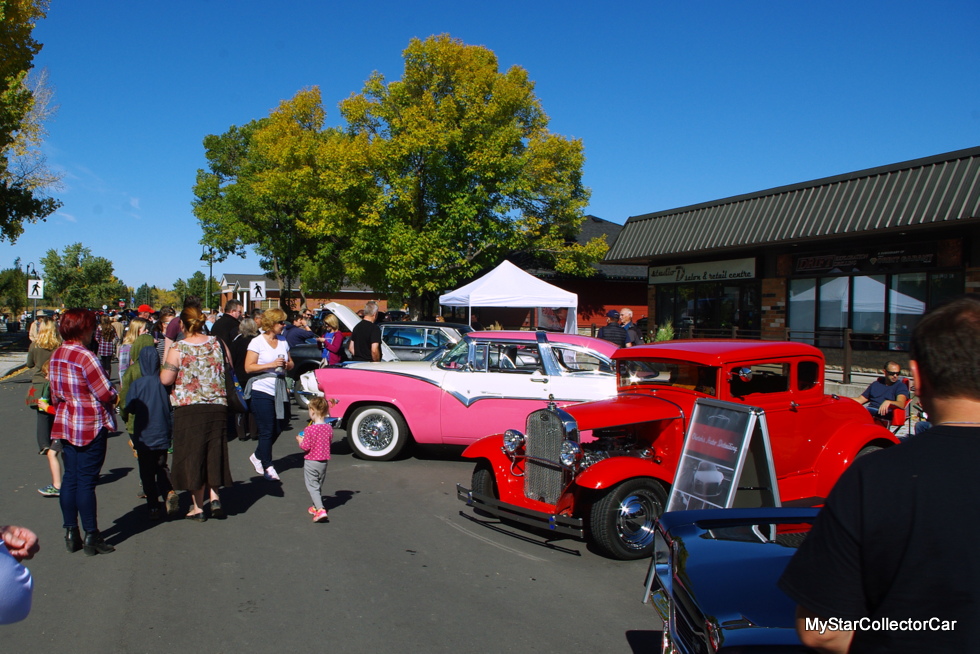 It is a big show with even bigger small town hospitality- and that's another reason we come back very year. Stay tuned.  
By: Jim Sutherland
Jim Sutherland is a veteran automotive writer whose work has been published by many major print and online publications. The list includes Calgary Herald, The Truth About Cars, Red Deer Advocate, RPM Magazine, Edmonton Journal, Montreal Gazette, Windsor Star, Vancouver Province, and Post Media Wheels Section.  
*Photos by Krista Sutherland
CLICK HERE to Like us on Facebook
CLICK HERE to Follow us on Twitter
CLICK HERE to Follow us on Pinterest