A young guy in his early 20s does not typically connect with a 60-year-old sedan the way Tyler Schwarz has embraced his car.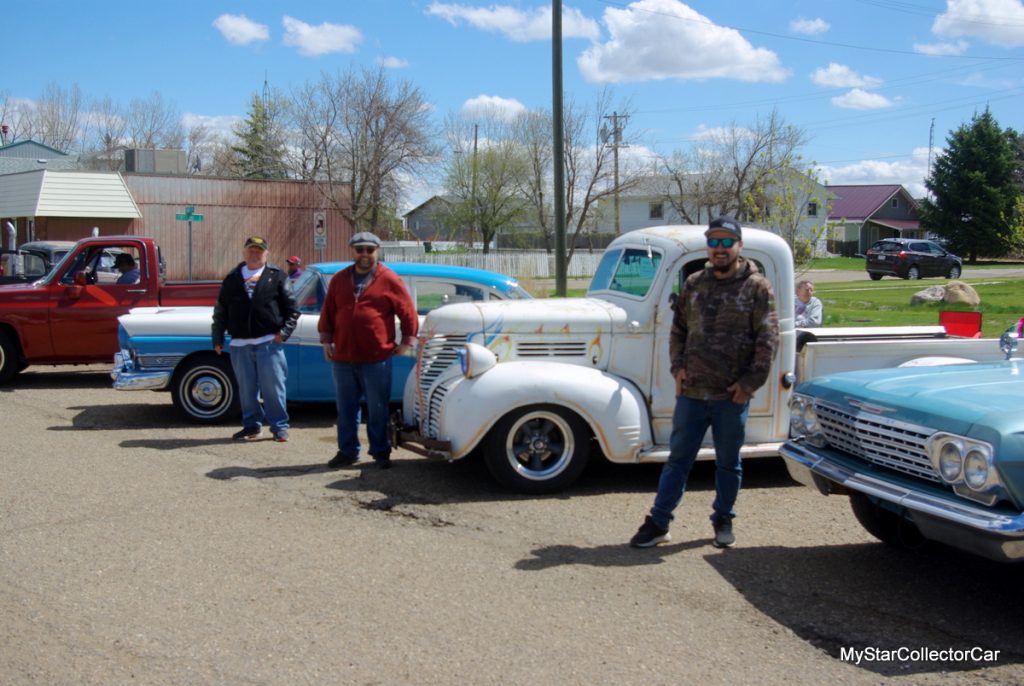 Tyler clearly has a generous dollop of car guy DNA in his system, along with the lead-by-example influences of his father and grandfather, also dyed-in-the-wool car guys. Tyler is the proud owner of a 1962 Chevy Biscayne four-door sedan that he only purchased about 4 months ago- but his Chevy is already a part of the Schwarz family trio of very cool old rides.
Tyler is a self-described fan of the famous 1960s-era Impalas and wanted to own a car with a direct connection to that popular Chevy model. An opportunity to purchase a survivor Chevy Biscayne was a no-brainer for Tyler since the '62 Impala and Biscayne models are close Chevy siblings who share the same body style.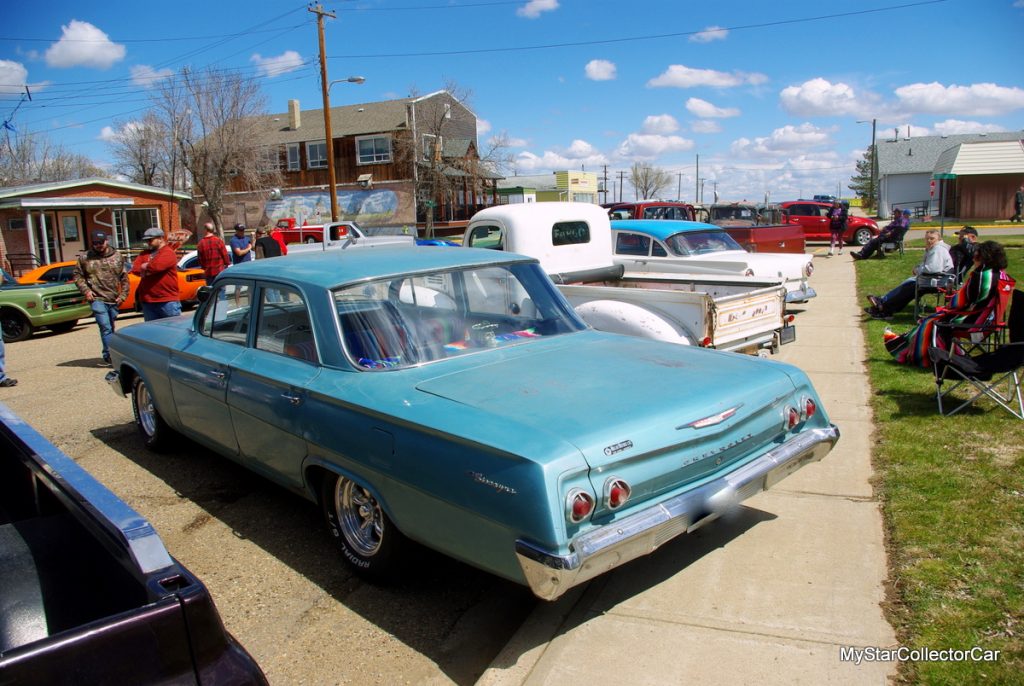 As mentioned, the Biscayne is essentially a survivor car with its original interior and mostly original exterior, except for its driver's side front fender that appears to be a replacement from a minor (and literal) fender bender that happened during the '62 Chevy's long history on the road.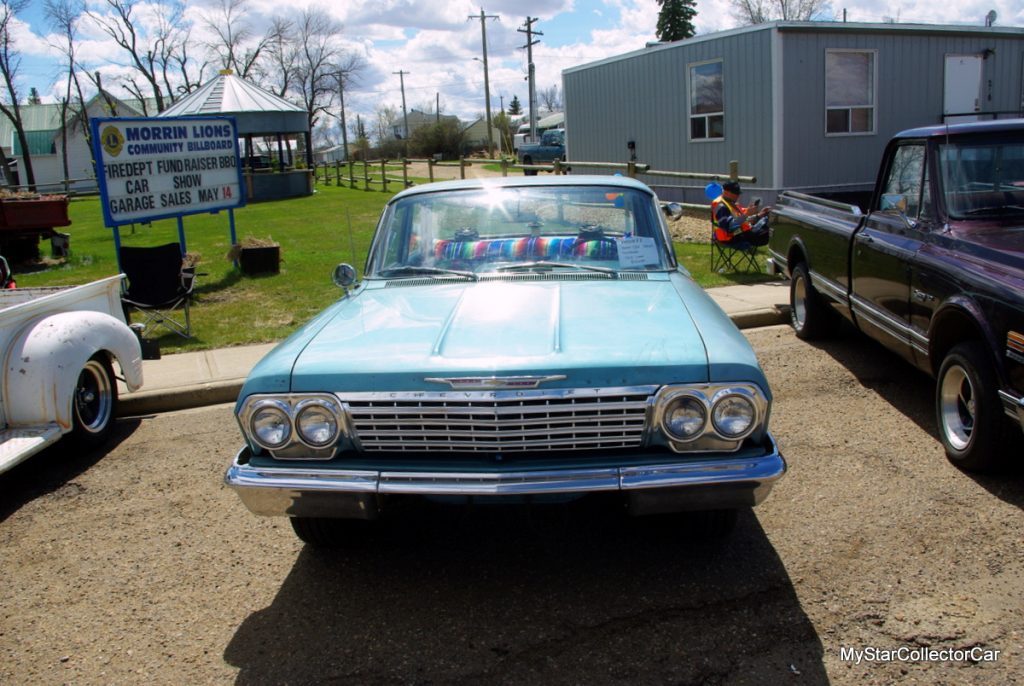 A 1962 Chevy Biscayne was a practical solution for many GM buyers' transportation needs during the early Sixties because it had four doors and plenty of room for too many kids, along with a lower price tag than a '62 Impala. Biscaynes were no-nonsense cars designed for no-nonsense work as a family hauler during the Baby Boomer era.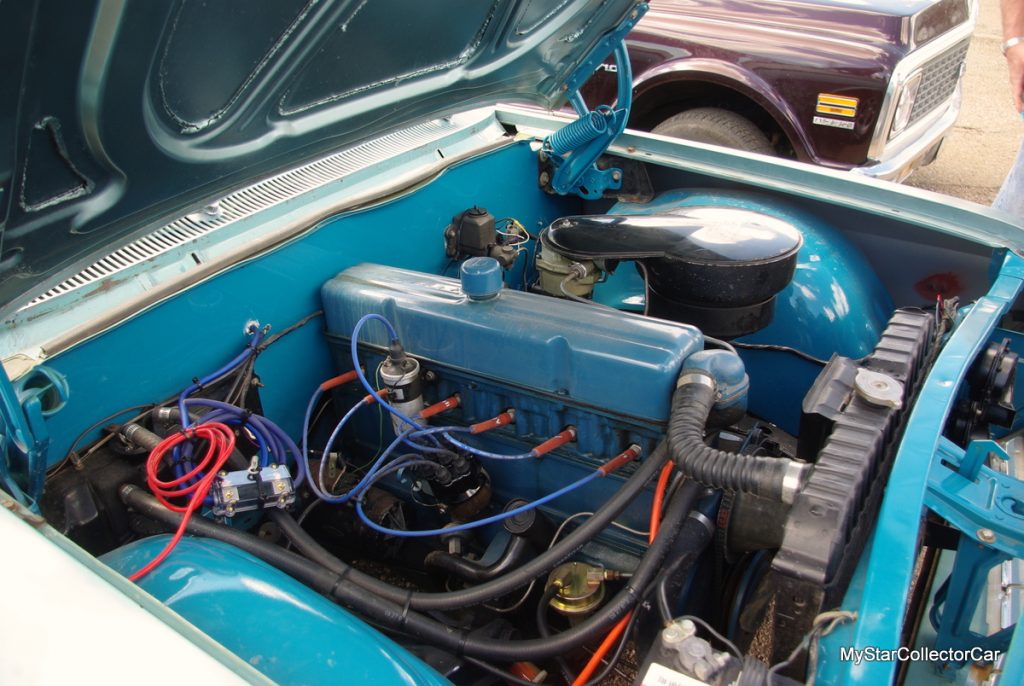 Tyler's Biscayne still has its 235 cubic inch 6-cylinder engine, but its original three-on-the-tree manual transmission was replaced with an automatic transmission at some point in its past. Tyler upgraded the car to a 15-inch wheel size from its original 14-inch wheel, a change that threw the car's speedometer for a loop in terms of accuracy.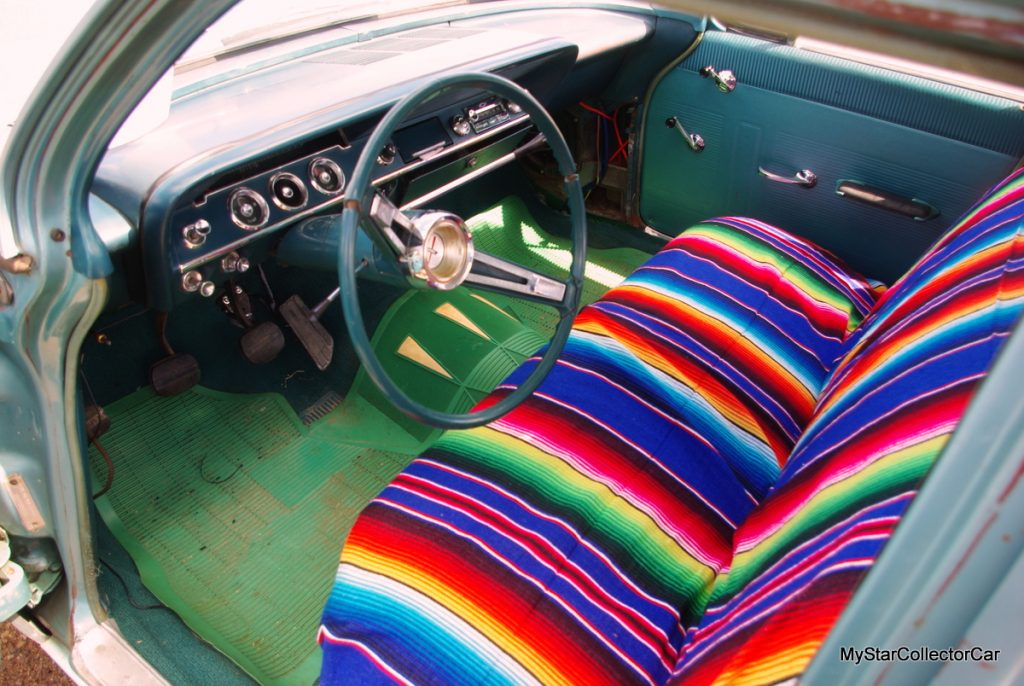 Tyler and his dad found an interim solution to the accuracy issue by following his father on the road in the Biscayne and relying upon his dad's truck speed measurements.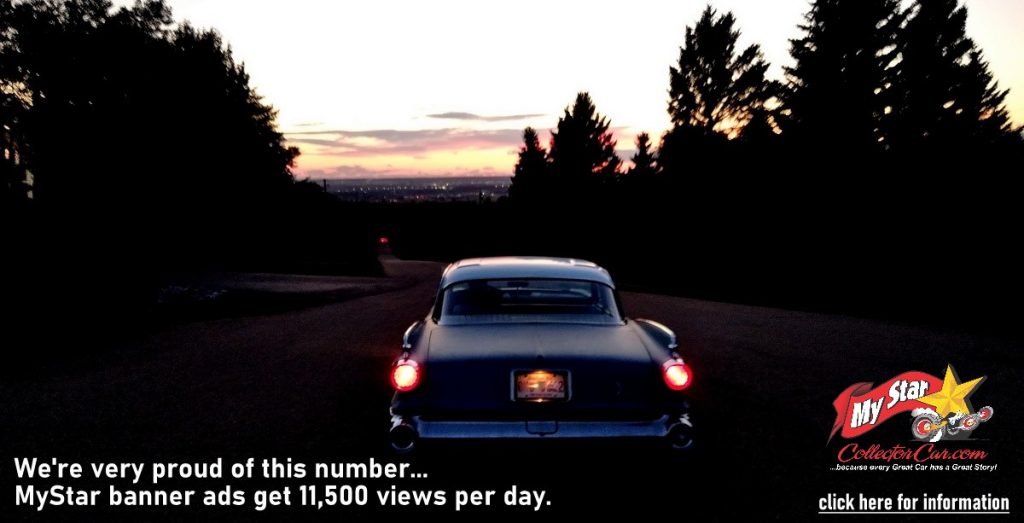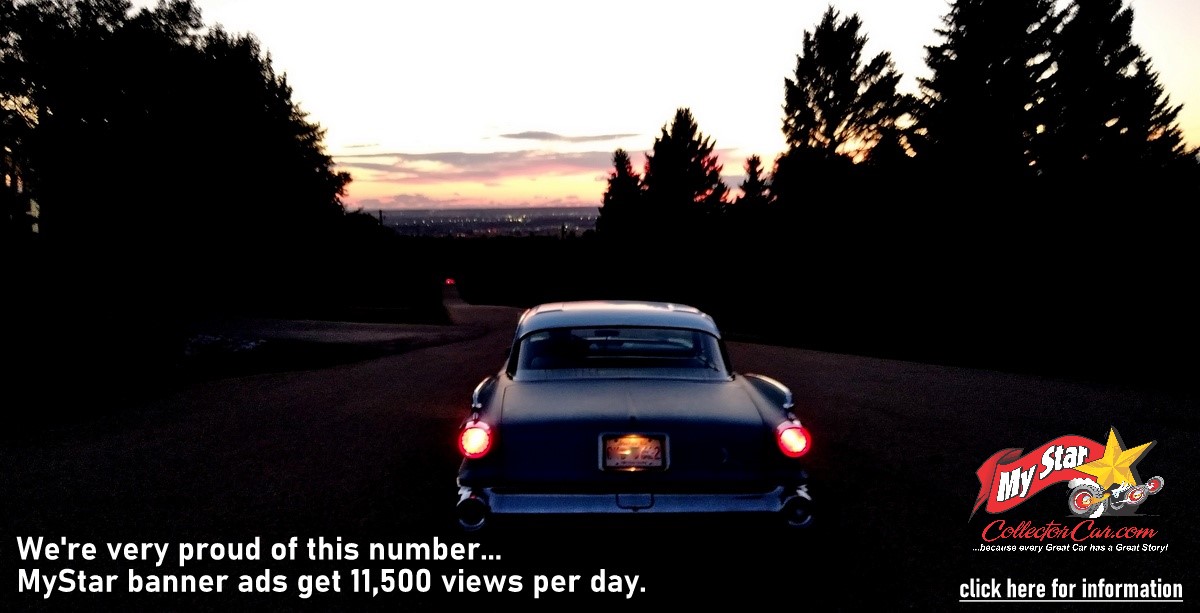 The larger wheel size also gave the Biscayne a higher ride stance, so Tyler is considering lowering the overall ride height to compensate for the size difference and give it a subtle low rider style made popular on custom Impalas from the same era.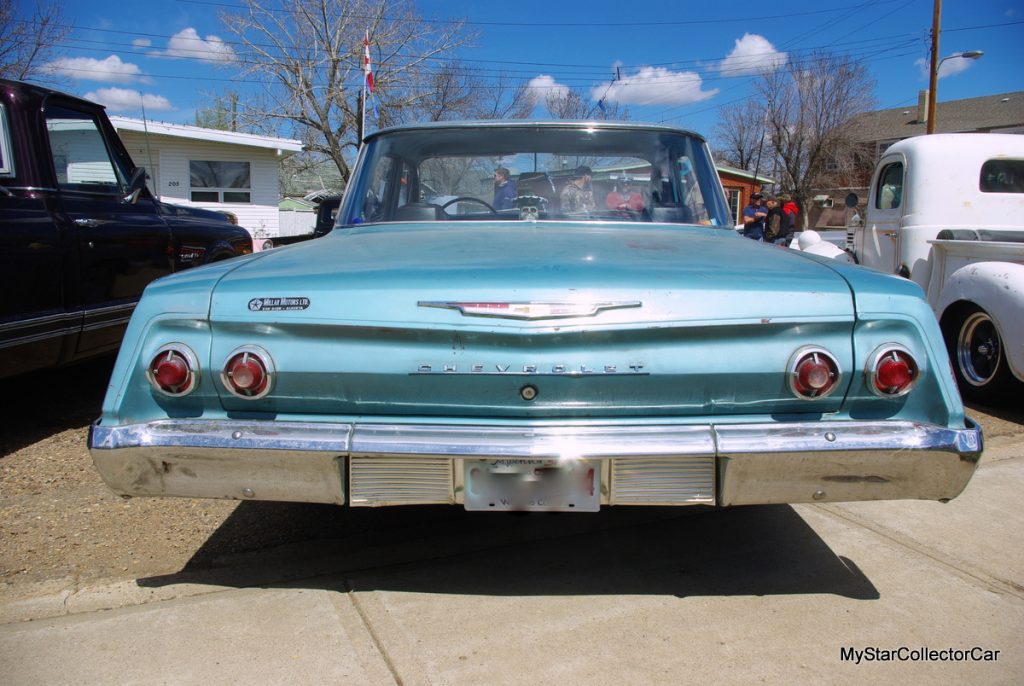 Tyler is a heavy-duty mechanic by trade, so he has a healthy advantage over most car guys, but he deferred to his dad (a licensed auto technician) when his Chevy needed a carb tune up. For obvious reasons, Tyler is not overly familiar with a fuel distribution system that became extinct before he was even born, but his father is familiar with carburetors and was able to bring out the best in the Biscayne's performance.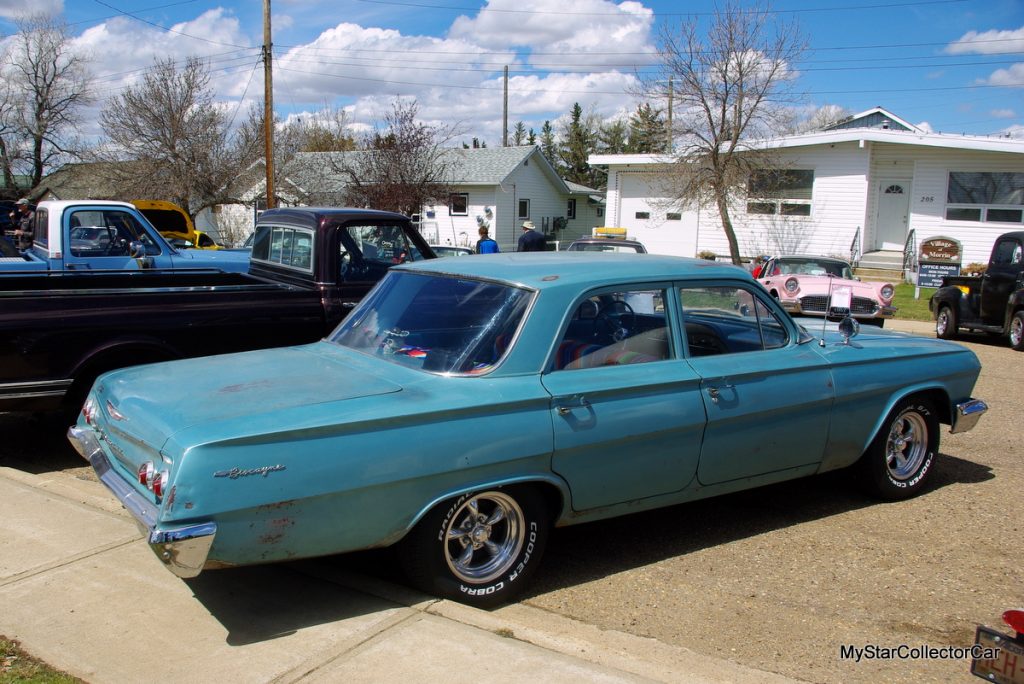 BY: Jim Sutherland
Jim Sutherland is a veteran automotive writer whose work has been published by many major print and online publications. The list includes Calgary Herald, The Truth About Cars, Red Deer Advocate, RPM Magazine, Edmonton Journal, Montreal Gazette, Windsor Star, Vancouver Province, and Post Media Wheels Section.