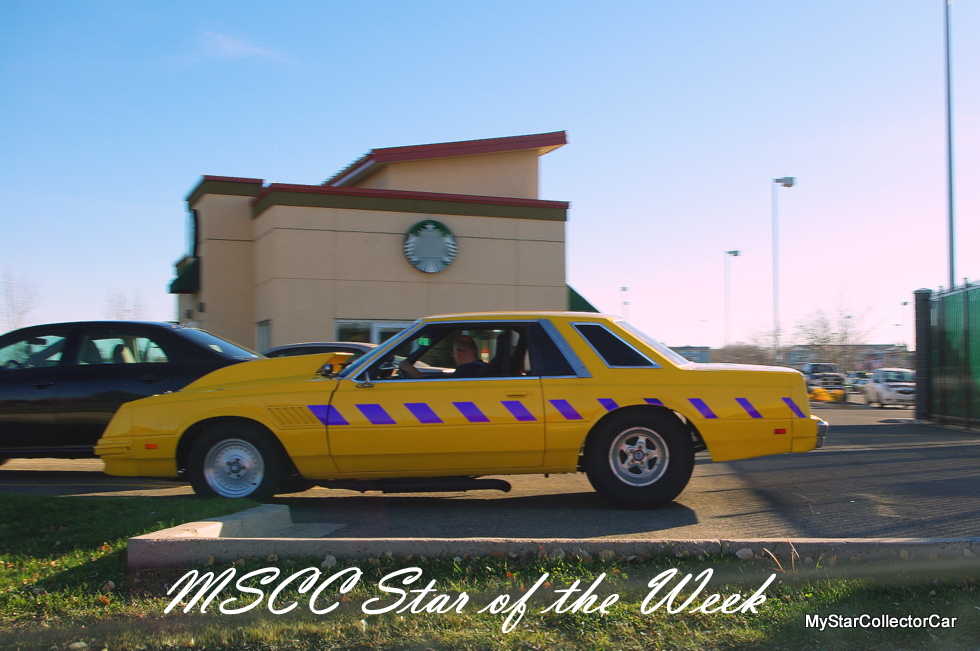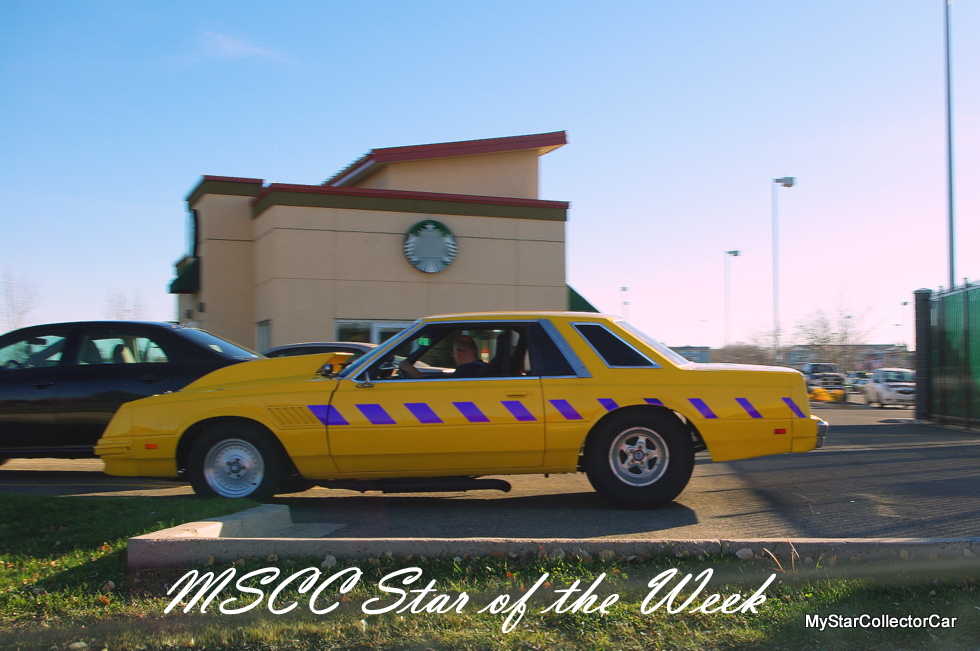 MSCC OCTOBER 18 STAR OF THE WEEK: MIRADA—WHO SAID A J-BODY COULDN'T BE A TOUGH GUY?
Chrysler had one foot dangling over the fiscal cliff in the early 1980s but they were still in the game after they introduced the public to a new platform in '78 with the Dodge Omni and Plymouth Horizon.
'Mopar guys were lukewarm at best about the new format but they knew this was a big part of the Chrysler survival blueprint: Plus they still had the more conventional J-body rear wheel drive Cordobas and Miradas.'
The J-bodies were criticized at the time for their choked-off performance but they were good-looking cars that responded well to some aftermarket steroid injections.
This MSCC Star of the Week Dodge Mirada was out in public yesterday where it gave a legitimate performance as a genuine tough guy.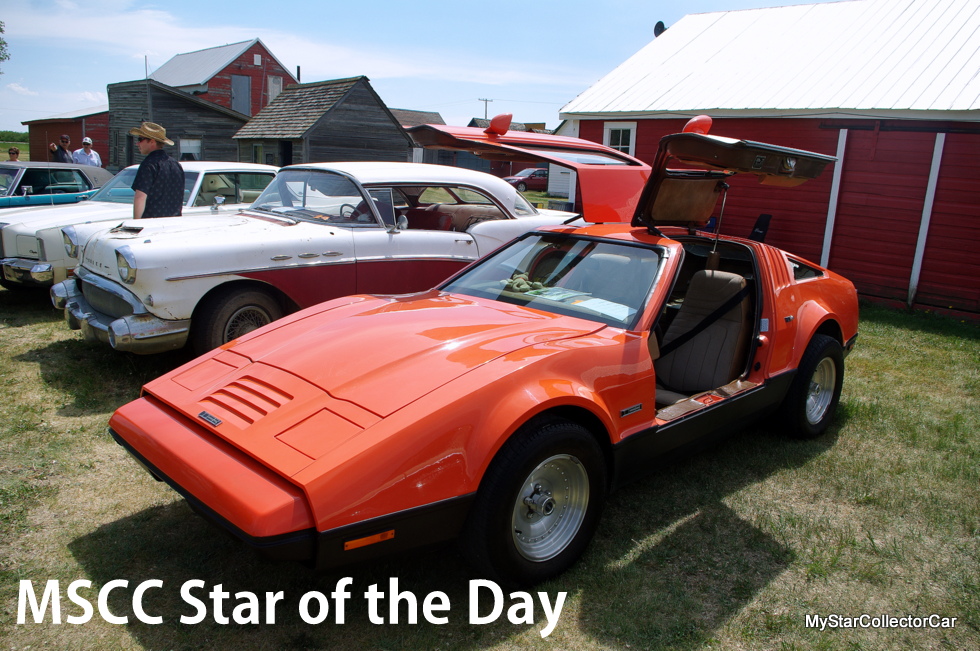 MSCC OCT 17 STAR OF THE DAY: BRICKLIN—A GREAT IDEA THAT NEEDED A LITTLE LUCK
The Bricklin is another entry in a long list of cool cars that didn't quite make it.
'Cars like the Tucker and the DeLorean are also part of this list of extinct automotive icons and they all made the grade because they were innovative, unique cars built by men with big dreams but no luck in business.'
They may be gone but cars like this will always have a cult-like following.
This MSCC Star of the Day Bricklin was at a June show where it represented the "great idea that needed a little luck" category.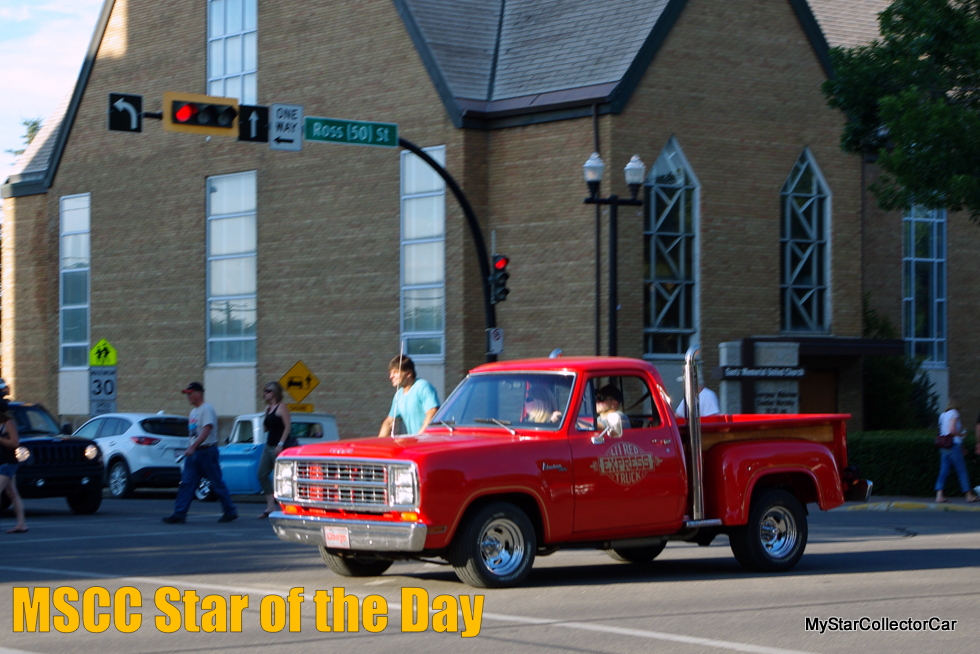 MSCC OCT 16 STAR OF THE DAY: LRE—BECAUSE THERE WAS A TIME WHEN TRUCKS WERE FASTER THAN CARS
The late 1970s era for cars was not a high point for performance—some guys even call it the "malaise era" for Detroit iron.
'The late 70s was a double whammy because you had tepid performance in cars and the music on your car radio was worse than tepid.'
There was no answer for the crappy late 70s music but trucks provided relief for the tepid performance of the late 70s iron.
This MSCC Star of the Day '79 Little Red Express goes back to an era when trucks were faster than cars.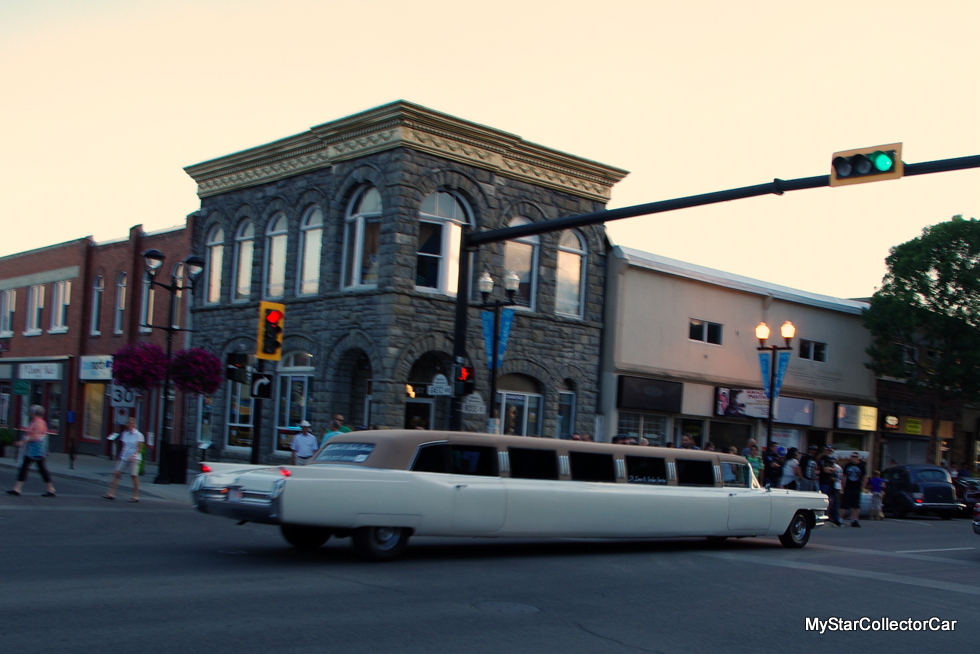 MSCC OCTOBER 15 STAR OF THE DAY: CADDY LIMO—FOR THOSE DAYS WHEN YOU REALLY OWE A LOT OF FAVORS IN A CAR POOL
Most people don't need anything more than a Smart Car  because so many of us travel alone in our daily commutes.
'This philosophy may not be popular with Greenpeace but it works fine for most people unless you're locked into a car pool.'
This MSCC Star of the Day Cadillac limousine is built for the guy who owes a lot of favors in his car pool.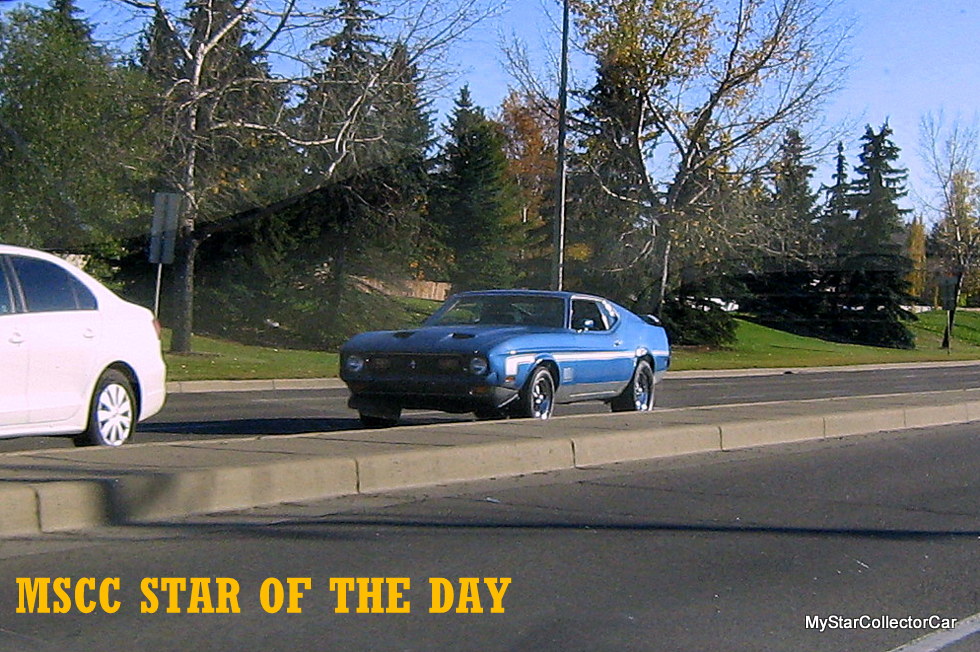 MSCC OCTOBER 14 STAR OF THE DAY: MUSTANG MACH 1— THE LARGER MORE REFINED VERSION
There were (and still are) many versions of the Mustang.
They started with the GT package and evolved into Shelbys, Shelby GT35Os, Shelby GT500s, Boss 302s, Boss 429s and the venerable Mach 1.
'The Mach 1 was one of the most popular versions of the Mustang so it survived through two decades ('69-78) and resurrected again in the 21st century ( 2003-4) and there are rumors the Mach 1 may resurface in 2018.'
This MSCC Star of the Day Mach 1 (on the street yesterday) comes from the larger, more refined era ('71-3) of the famous Mustang.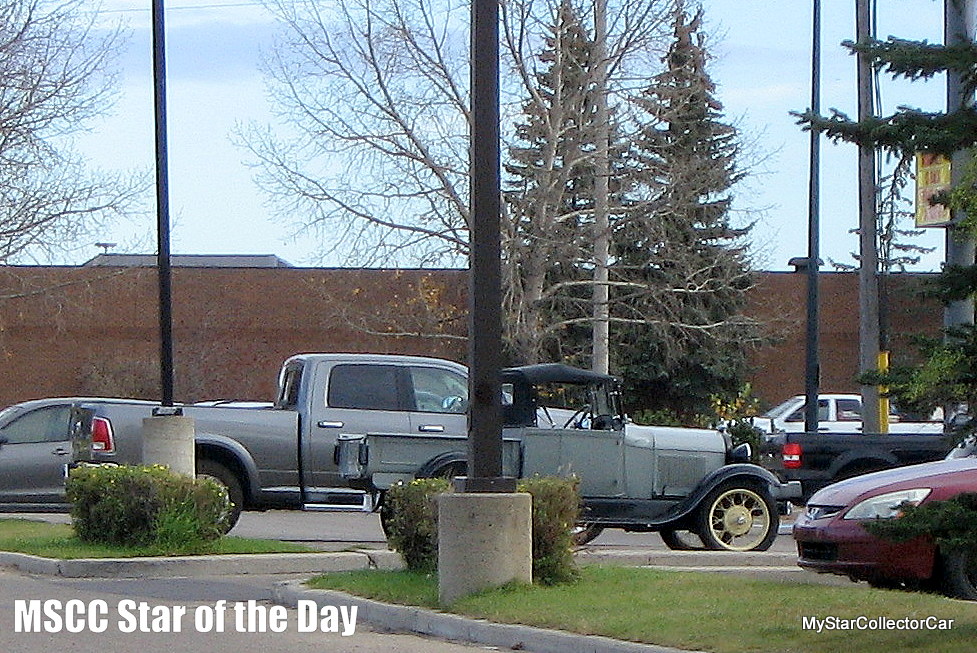 MSCC OCTOBER 13 STAR OF THE DAY: MODEL A OPEN-CAB PICKUP—TRUCKING THEN AND NOW
The pickup truck has evolved over the years to the point where they are almost indistinguishable from cars—except for their massive size.
'Today's trucks have all the creature comforts associated with your basic luxury cars but they can also pull a trailer the size of a small house up a steep grade with ease.'
They are nothing like trucks from the late 20s.
This MSCC Star of the Day Model A open-cab pickup was parked next to a new truck yesterday in a classic display of trucking then and now.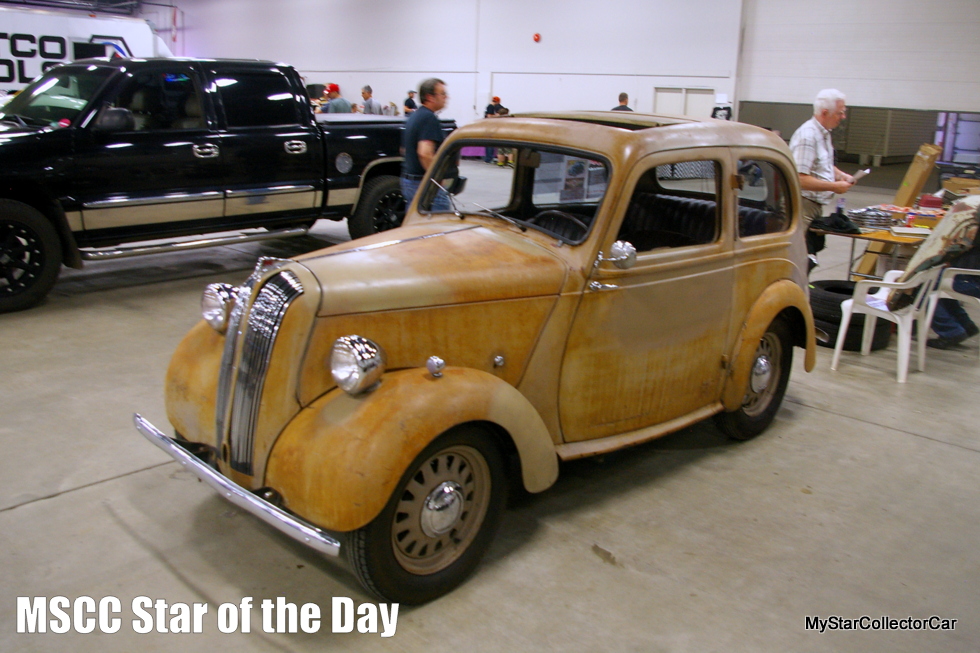 MSCC OCTOBER 12 STAR OF THE DAY: 1947 STANDARD FLYING EIGHT—THIS IS WHAT MAKES A SWAP MEET A SWAP MEET
Swap meets are still extremely popular—even in today's internet world because they offer things you still can't do online.
"The biggest thing is the immediacy of a swap meet because it's one thing to look at an old shop manual or vintage hubcap online but it's a completely different experience when you can pick the item up and actually examine it in the real world."
Haggling over the price is much easier too because haggling online is like playing poker online—similar to, but definitely not like sitting across a table from your opponent.
This MSCC Star of the Day 1947 Standard Flying Eight is another reason why swap meets are still popular because you'll never see something like this for sale next to a table full of old car parts.
CLICK HERE to Like us on Facebook
CLICK HERE to Follow us on Twitter
CLICK HERE to Follow us on Pinterest Please re-post this if you like this article.