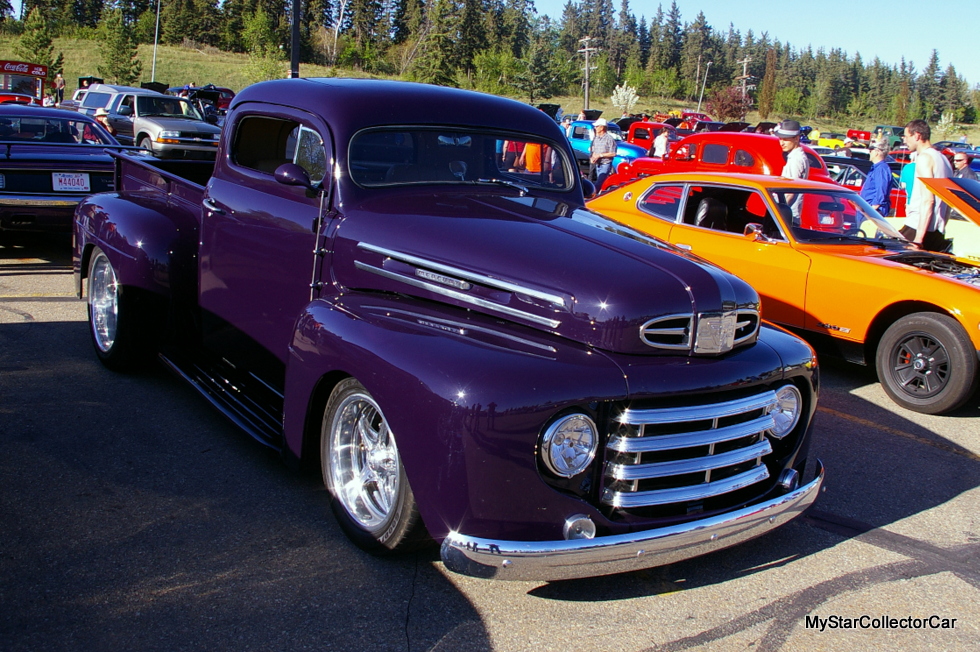 'Mercury Blues' is one of those catchy car songs, the kind with a pedal-to-the-metal pace that captured the imagination of car guys the minute they heard it on the radio.
It was actually written in the late 40s but most of its impact was felt during the 70s, 80s and 90s when rock stars (Steve Miller and David Lindley) and country star Alan Jackson made it a musical hit in all three decades.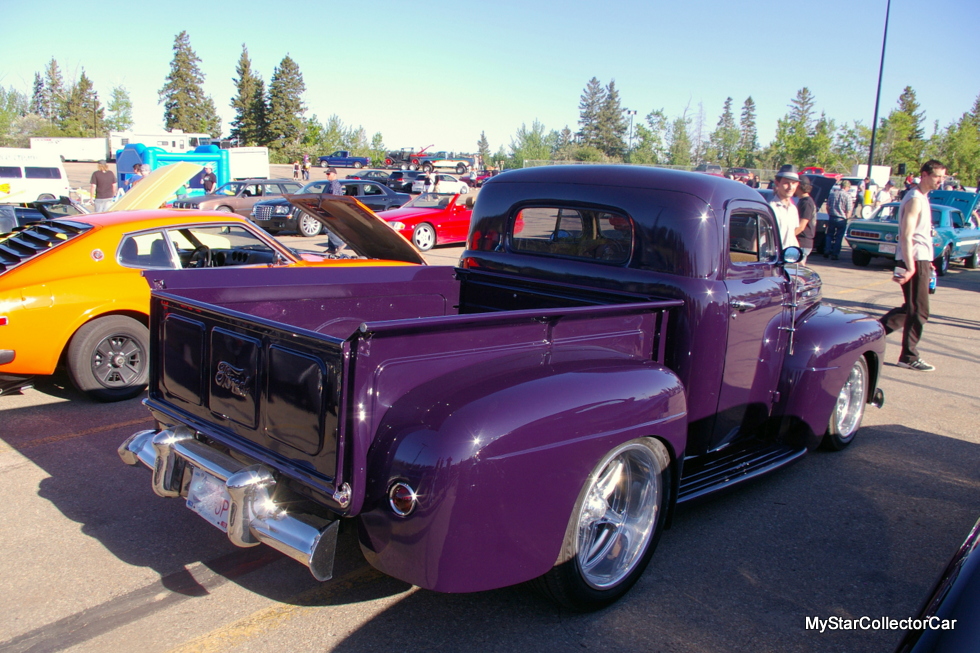 Howie Hanson is the proud owner of a beautiful 1949 Mercury custom truck and he was heavily influenced by the song early in his life, in fact he was influenced enough to "keep bugging" the previous owner of his Merc until he sold the pickup to him.
Most car guys know where a late 40s and early 50s Merc car fits on the food chain for legendary customs: right at the top. The cars were cool right out of the factory and they became ultra-cool when a guy named George Barris put his own custom touches on a then-new Merc. The Merc lead sled became an instant hit in the custom car hobby.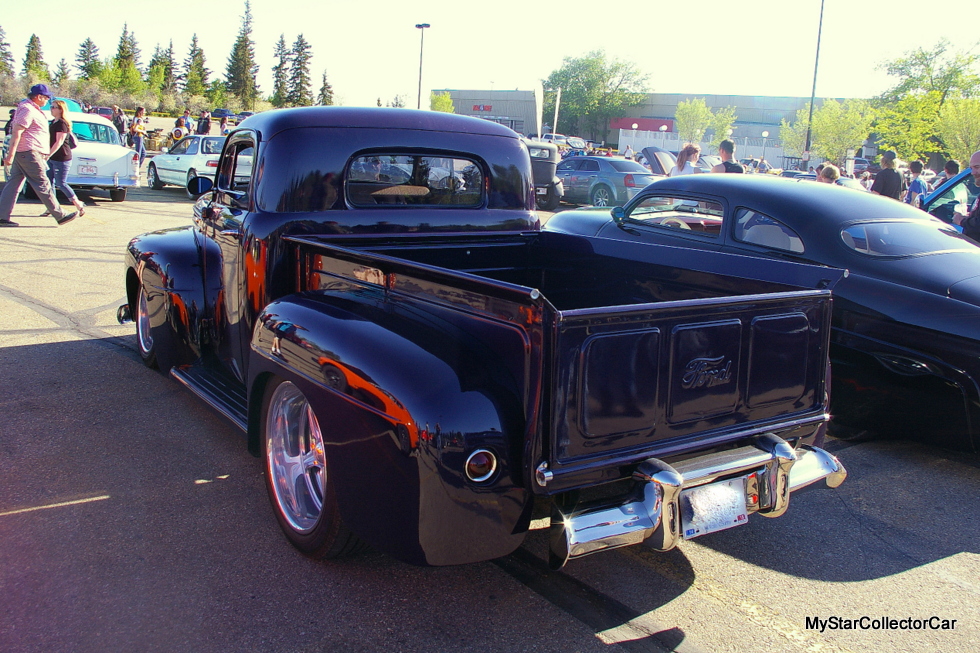 However, there was also a Mercury truck built for the Canadian market from 1946 to '68. Essentially it was a re-badged Ford pickup and was sold by-you guessed it-Mercury dealerships in Canada. Howie was well aware of the Canuck truck because he was also made in Canada.
Howie's 1949 Merc pickup is a perfect example of what happens when good things happen to cool Canadian trucks. Ford fans will love his truck because it is an all-Ford build, right from its 348 stroker to its Ford 9-inch rear end with line locks. It even has a Mustang II steering system.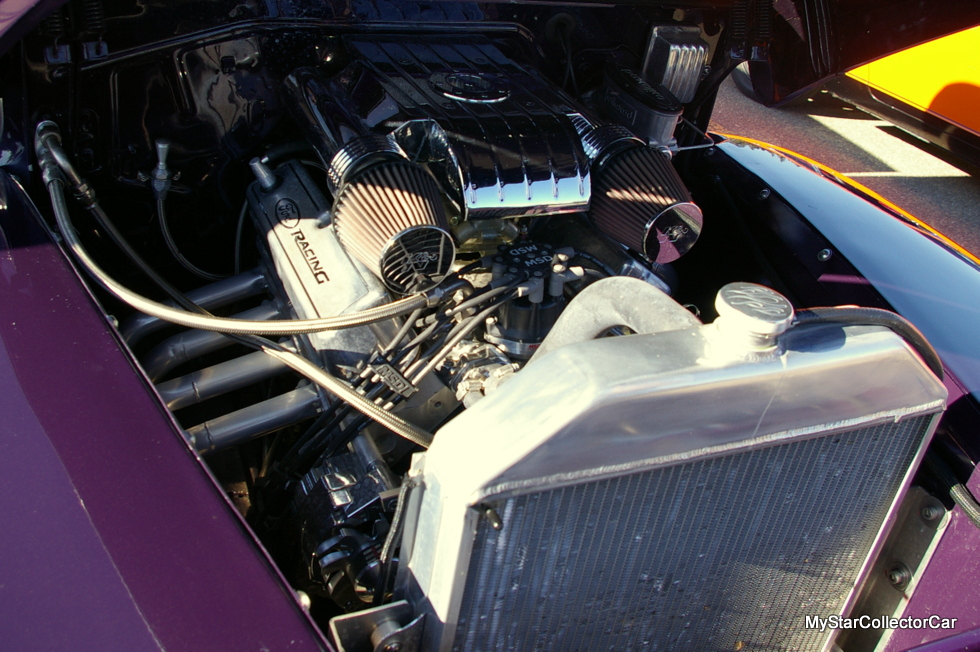 The custom pickup rides on a 1970 Mustang sub-frame and has a four inch chop and 3-inch channel. Most MSCC readers will probably that a "chop" means the car's roof line was shaved and "channel" means the floors were lowered into the frame.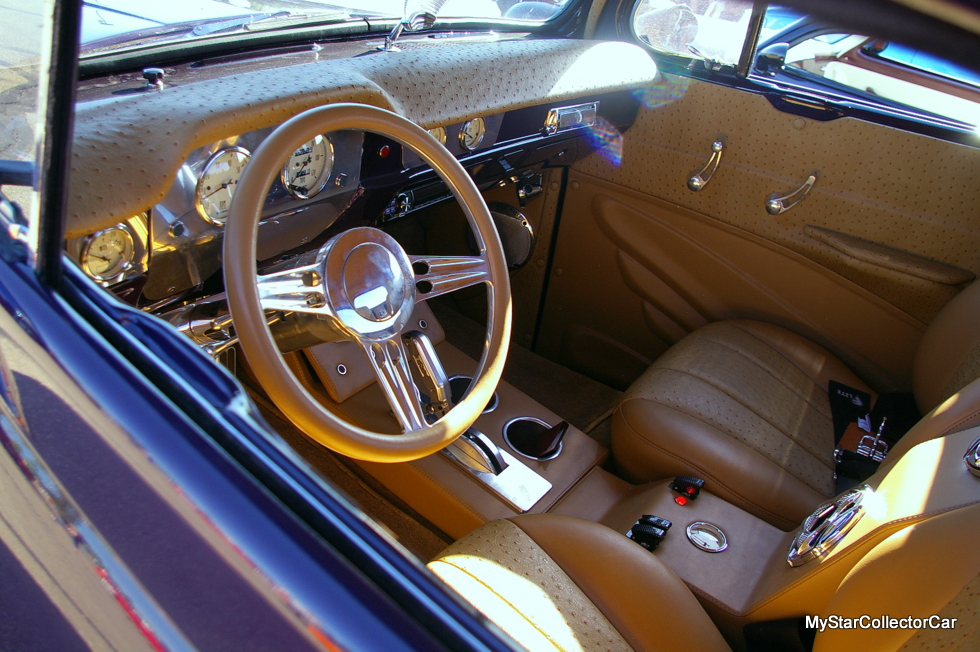 One of the other appealing factors for Howie was the color of the truck because purple is his favorite color and the paint scheme really works in a great custom build like his '49 Merc truck with the Ford tail gate.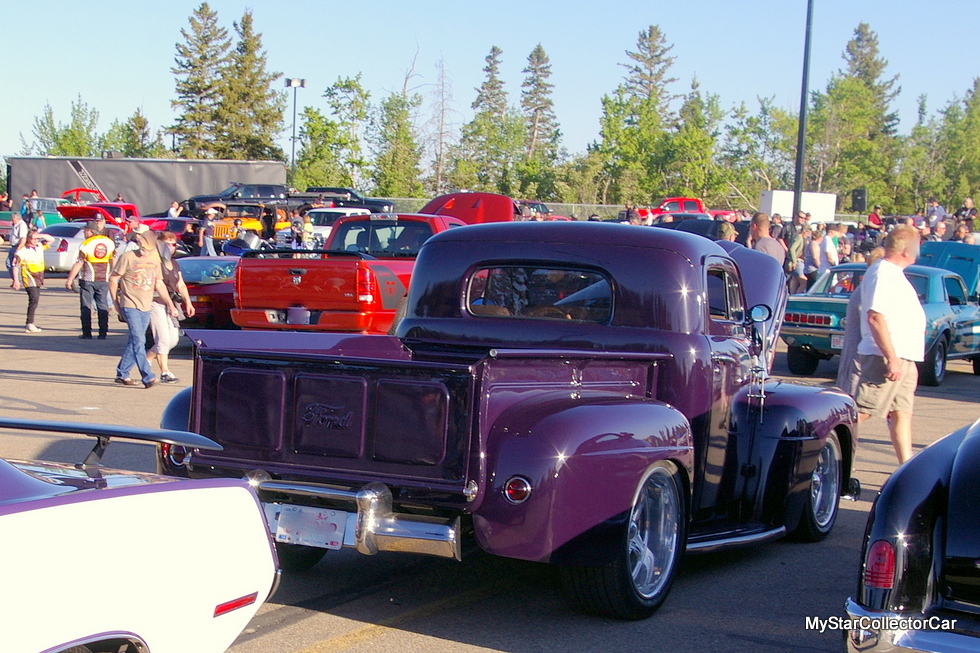 One of the big question marks when it comes to custom is the show-and- go question. Do I build it to win a show because of its good looks or do I build it to win a race because of its horsepower? The ideas are not always mutually exclusive because Howie has plenty of both components in his custom Merc truck.
This truck will go as fast as it looks because it cranks out 460 horsepower and the vintage Merc is a light pickup. In fact, Howie called it a "go kart with a great big motor" when we asked him to sum up its horsepower to weight ratio. It gets up to high speed "real fast" in Howie's opinion and we will take him for his word, based upon what we saw under the hood. Front and rear discs mean Howie can also slow down in a hurry.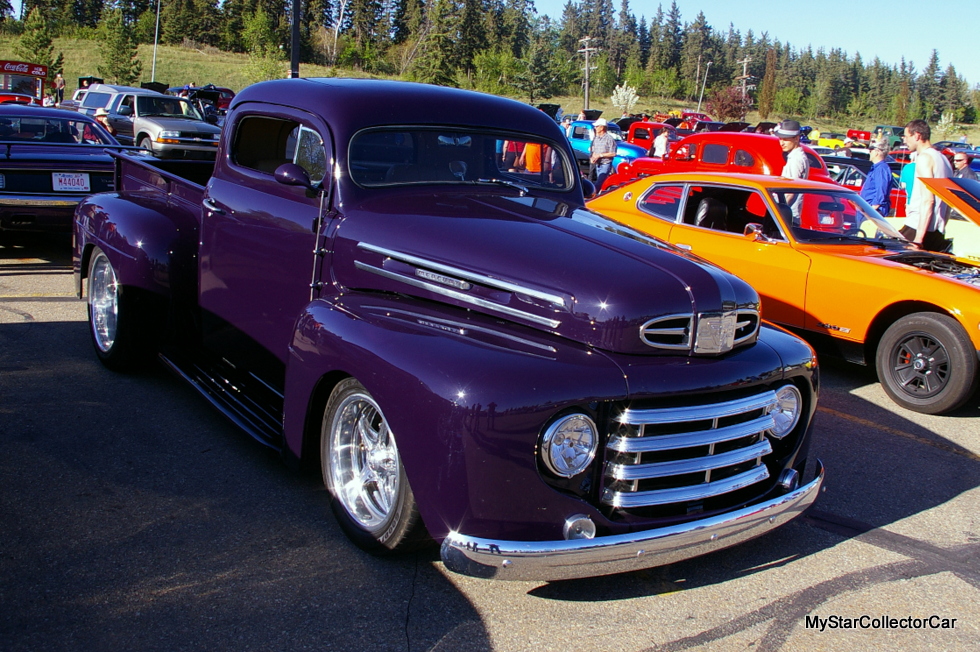 We will give the last words to Howie on this beautiful custom Merc; "As soon as I get in I have a big grin".
Jim Sutherland
CLICK HERE to Like us on Facebook
CLICK HERE to Follow us on Twitter
CLICK HERE to Follow us on Pinterest
Please re-post this if you like this article.