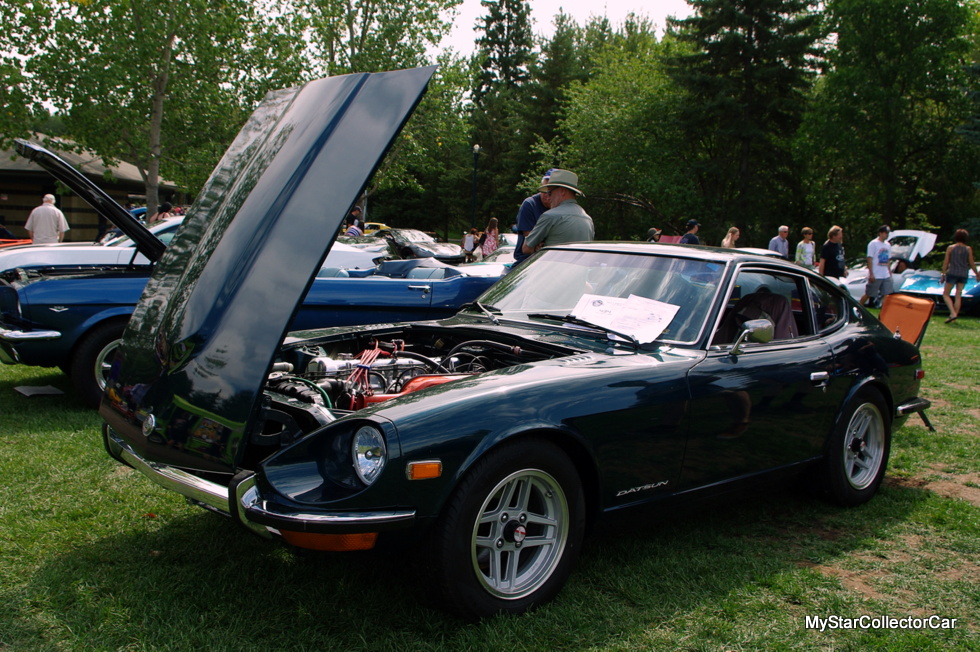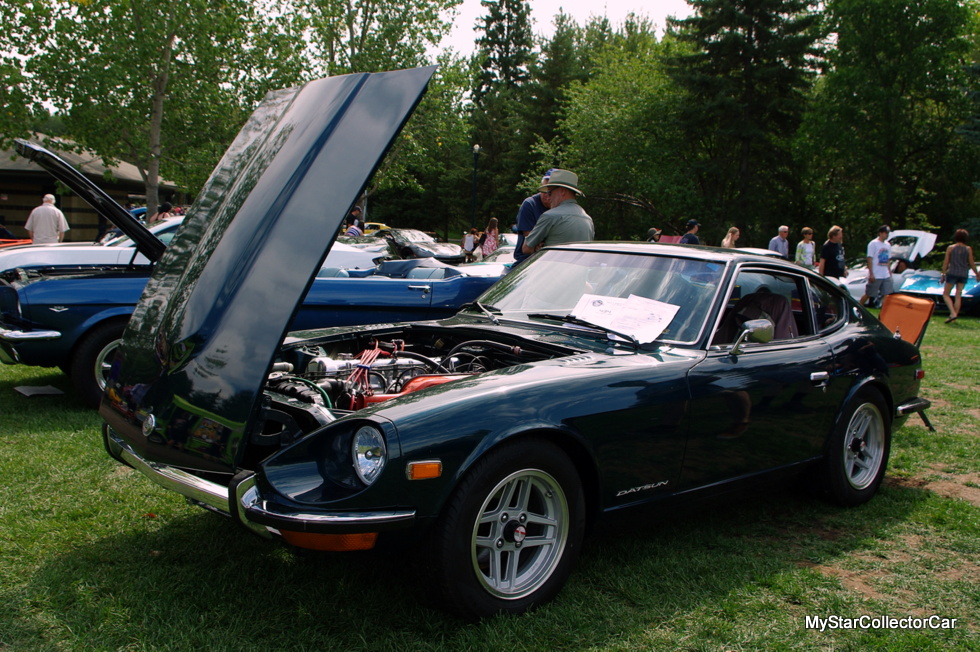 The Datsun 240Z was a revolutionary car when it debuted in late 1969 as a 1970 model.
'Datsun had their finger on the pulse of the average sports car buyer because these little cars were sporty-looking, nimble, civilized and fast plus they were affordable.'
The 240Z opened up the floodgates for stylish Japanese cars back in 1970 and they never looked back.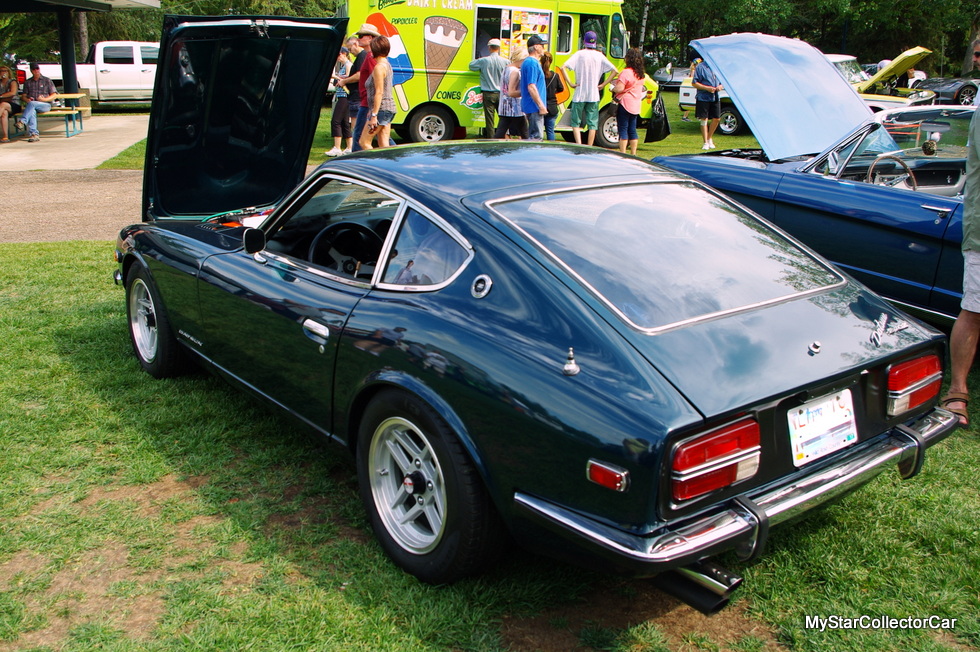 John F. Kershaw is a huge fan of the 240Z—so much that he's turned his passion for these vintage Japanese sports cars into an all season hobby. He's an ice racer and his preferred ride is the Datsun 240Z.  
John likes the agility, power and reliability of these cars and if high speed runs over a frozen lake don't break a car then that car is definitely a keeper. John described 240Zs as "well balanced cars—great on ice".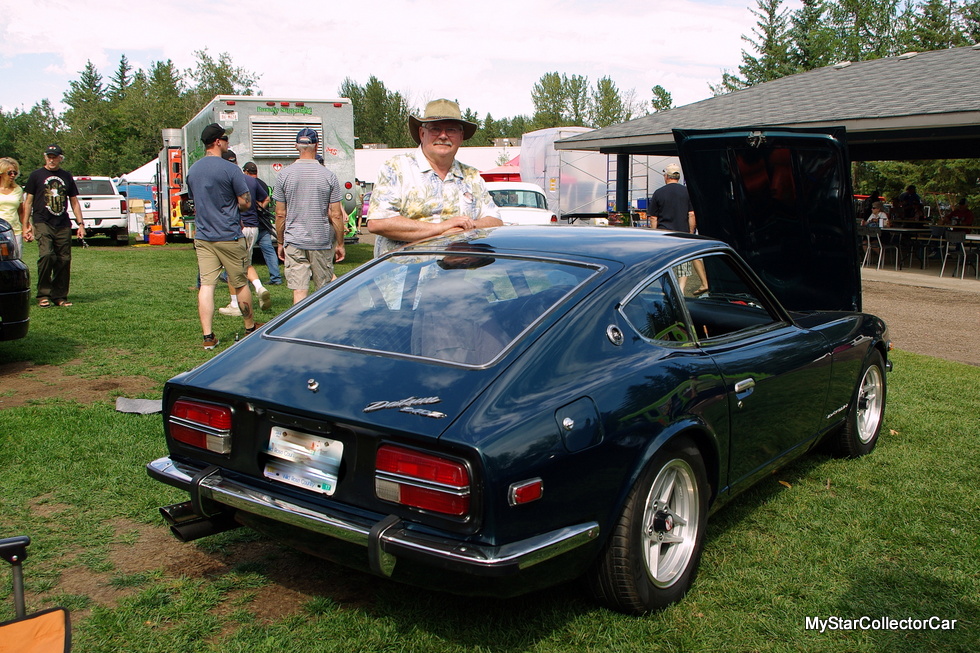 John may race these little rockets but he also has one in reserve for summer driving. It's a 1971 Datsun 240Z and it's a near-stock version of a factory Z. John "got this one about 20 years ago" and he's kept it close to spec.
John's biggest modification is the move to a 5-speed manual because he likes the extra gear for more range on the road. He's also added a period correct, 40-year-old Boston Acoustics stereo to the mix because John wanted to recapture the full beauty of 70s sound in a 70s ride—Santana never sounded better.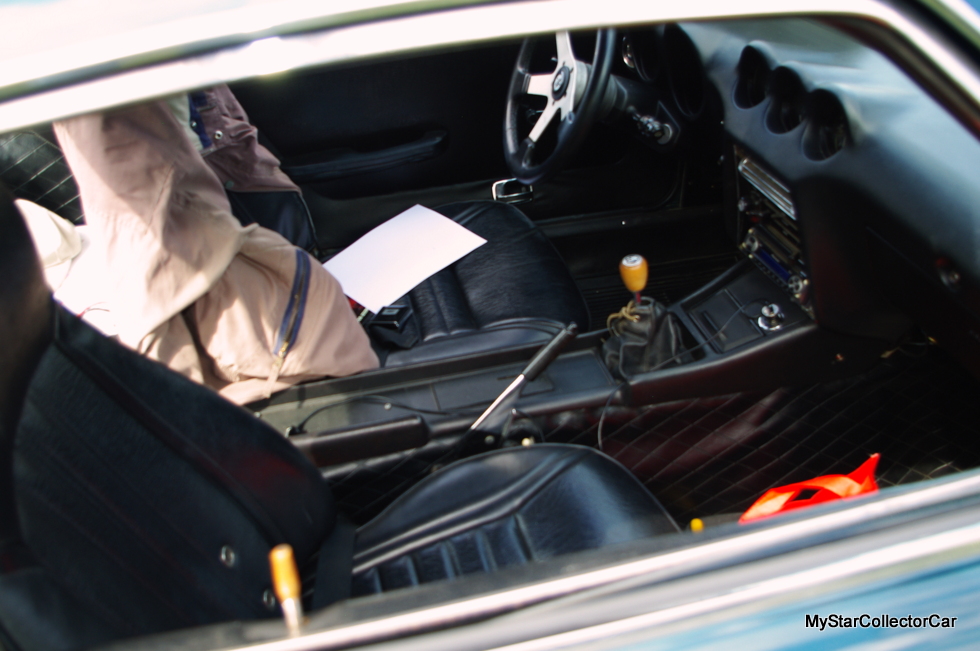 John is a master of the SU-type carbs on the 240Z so his car runs like the proverbial Swiss watch plus he's in high demand for his skills within the Datsun world. John is pretty modest about his talent because he described his skills as merely "something you have to learn to keep a classic running properly". This car is so mechanically stock it still has points.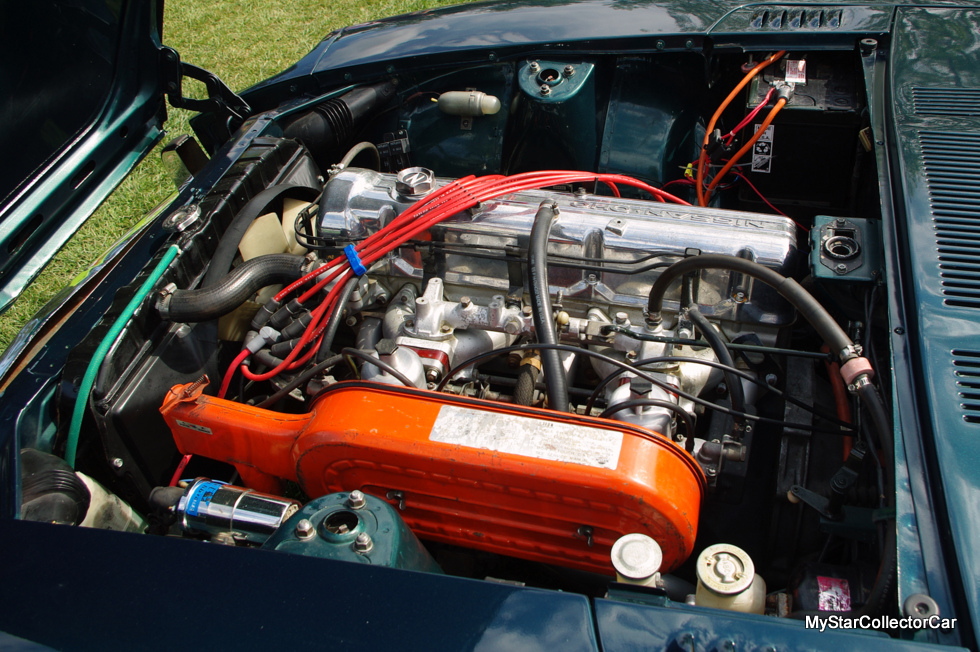 This 240Z came with factory steel wheels but John said the mags were factory installed and they definitely complement the look of this 70s road rocket. The Z was made for show and go.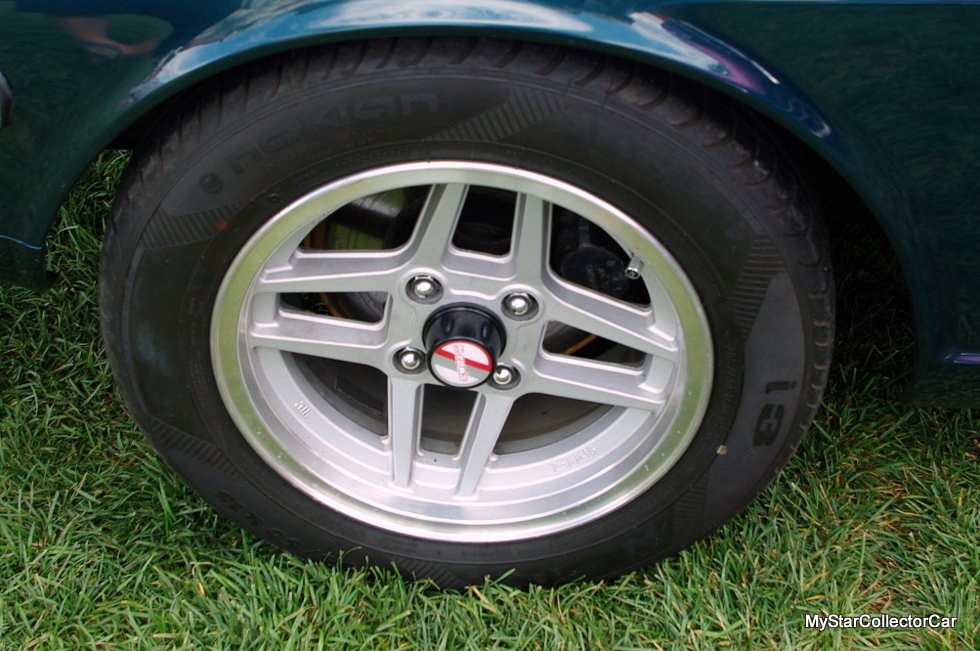 John is a performance driver on the ice and he regularly runs at high speed in his race cars but this stock Datsun 240Z is another story. John said "the front end starts to lift at 90 miles per hour so it floats without a front spoiler to keep it down".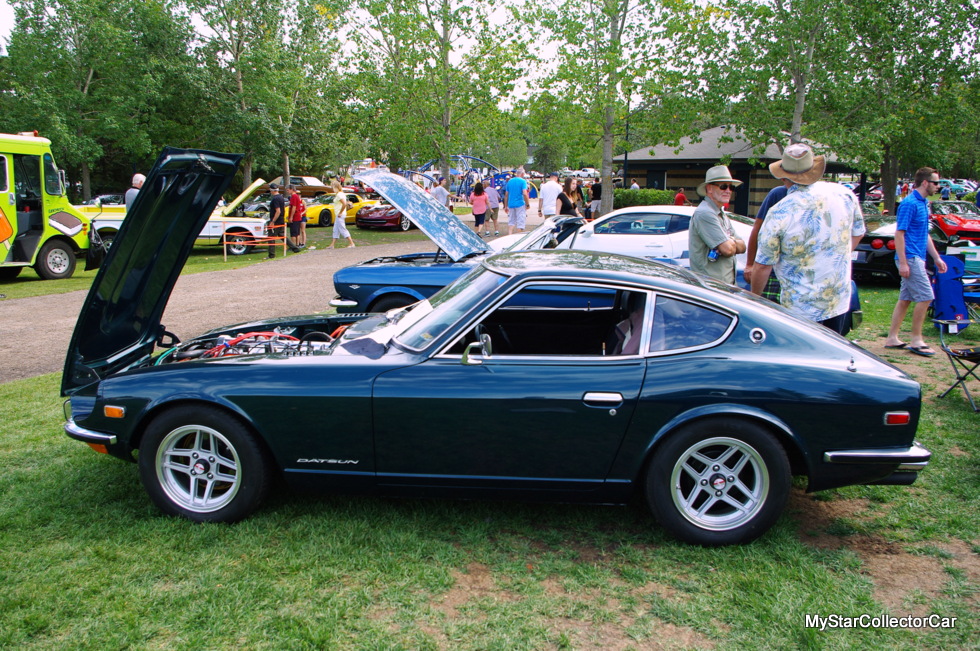 This is not a daily commuter car by any definition. John said he "only averages about 500 miles a year" so the odometer doesn't get a workout under his watch.
John knows his 240Z is definitely an appreciating asset. Z-cars have spiked in price over the last few years and he was a little concerned that his 5-year-old appraisal was out of date given the current market for these cars.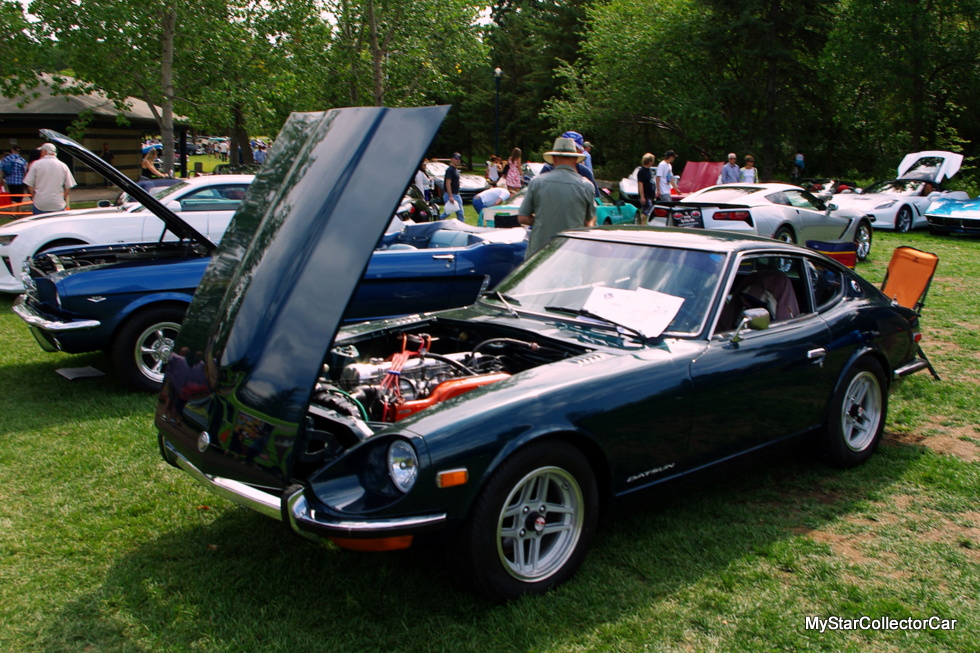 Despite the climb in value, John has no plans to sell his car because he's a hardcore Z guy so he knows how hard it would be to find another one. There's an even better reason.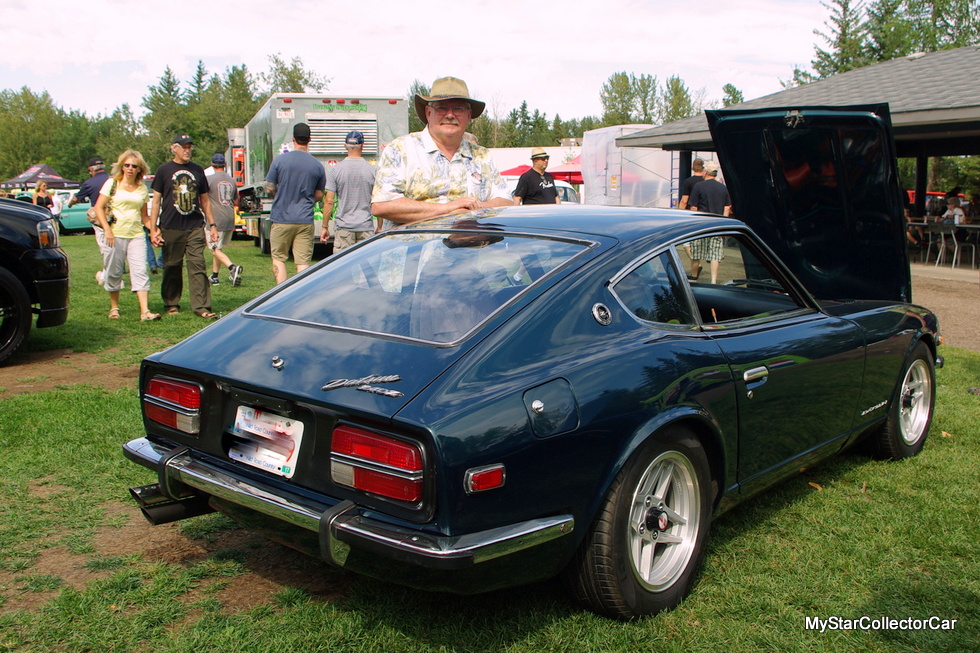 'John said his 240Z is a keeper because it's going to his grandson—he's eight years old now so he's going to have be patient because this is what ice racers drive when they're not ice racing .'
Jerry Sutherland
CLICK HERE to Like us on Facebook
CLICK HERE to Follow us on Twitter
CLICK HERE to Follow us on Pinterest
**Please re-post this if you like it.