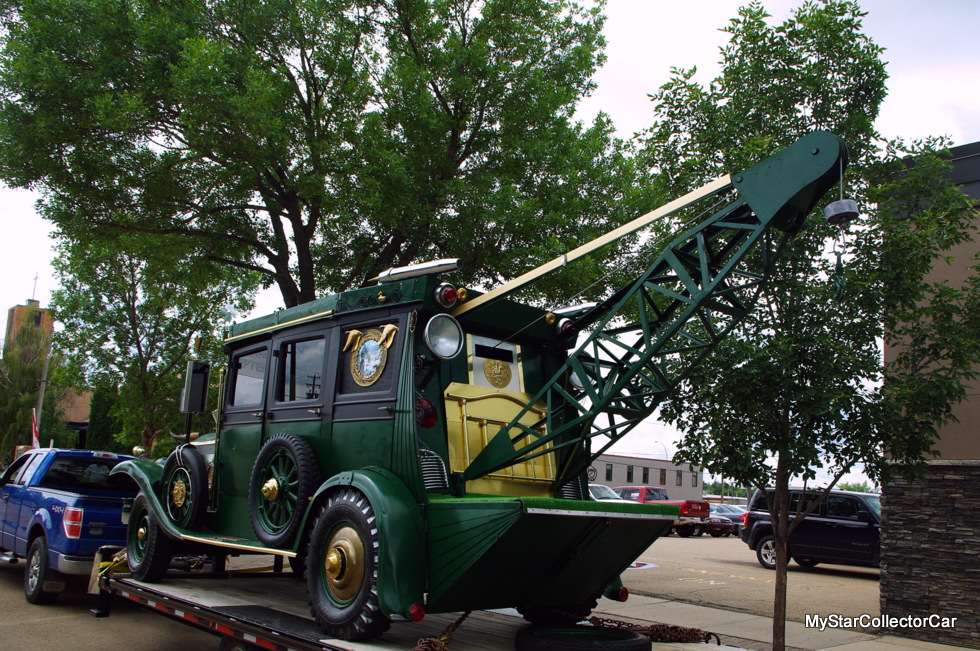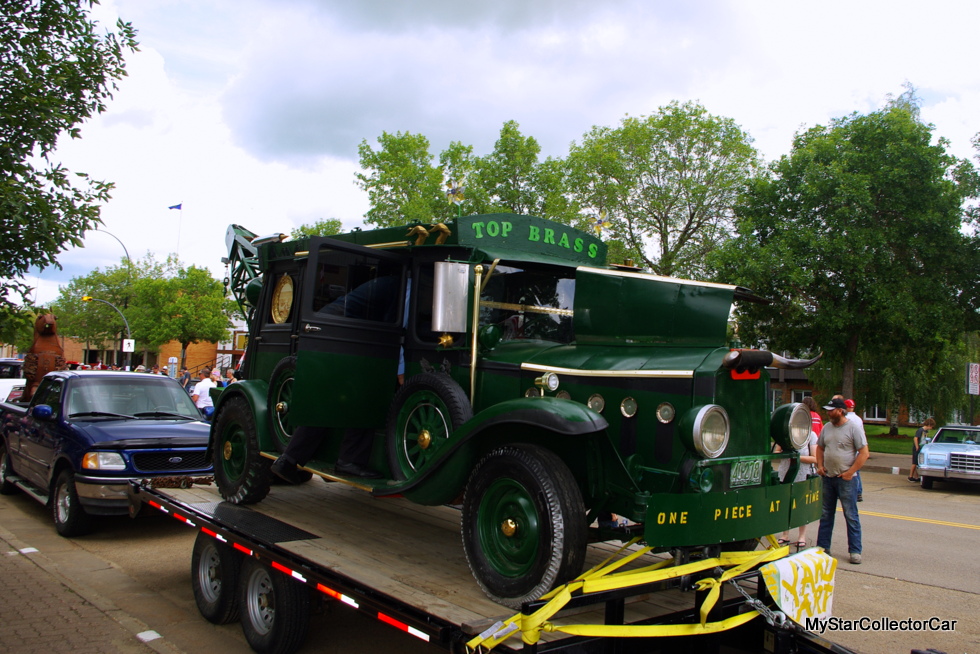 There's an old school term when it comes to building a custom ride—junkyard build.
'The term "junkyard build" is almost as old as the car industry itself and basically it means "use whatever you can to make something run".
Marvin Drewes lives and breathes junkyard builds.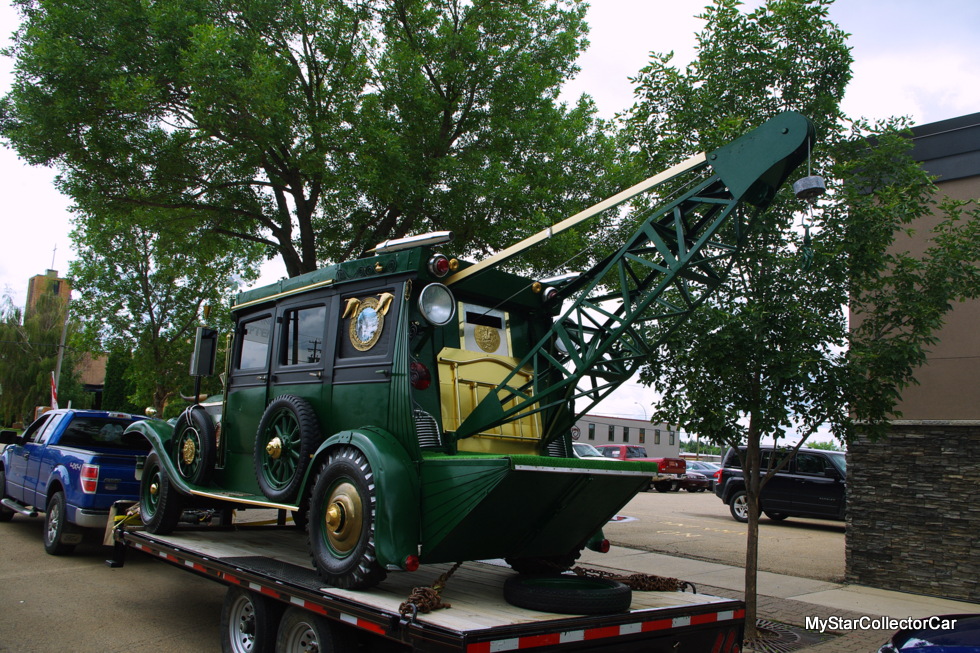 Some may call him a builder or fabricator but Marv is more of a conceptual artist because he'll look at a scattered bunch of junkyard pieces and he'll get a vision of how those pieces would fit together for a one-off build.
Marv's latest creation is a mix of so many parts it can barely be described in one sentence but the closest term would be 1926-27-28 McLaughlin/'66 Mercury ¾ ton truck. Marv had a concept in mind when he put this incredible vehicle together because he wanted to build something called a lattice boom.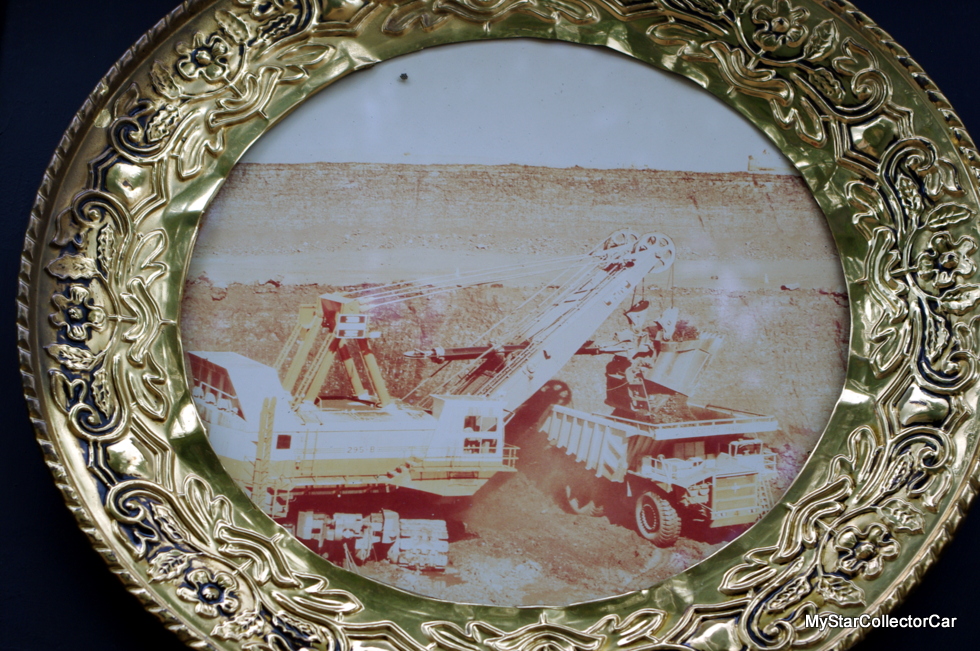 He was a lattice boom crane operator at a local mine and basically this is an old school crane with a lattice type frame. Marv wanted a smaller version he could use to pull engines and look cool at the same time so there's a winch inside the cab for the working side of this unit.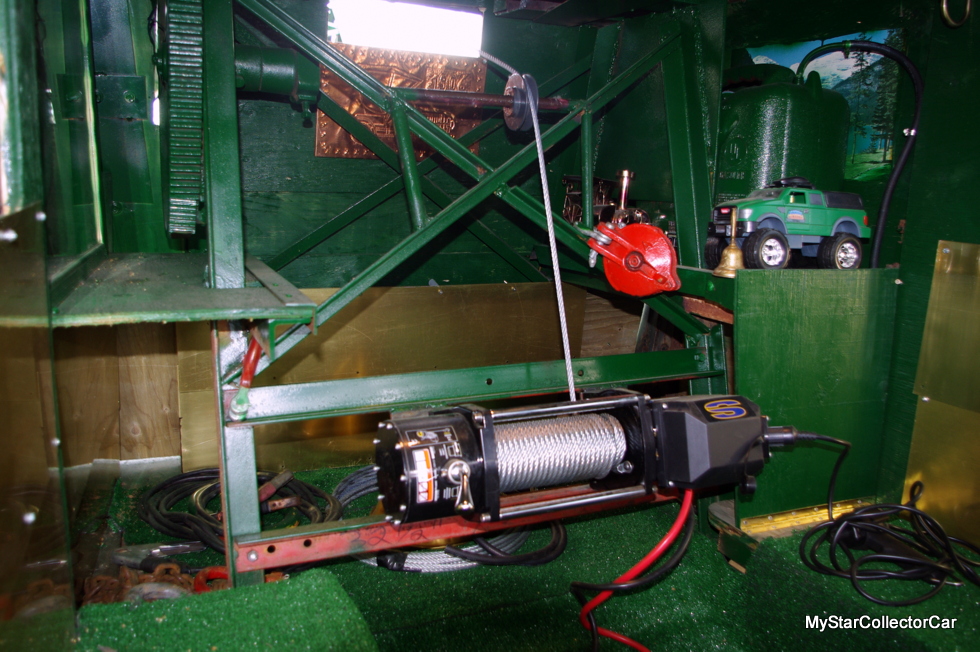 Marv took a "one piece at a time" attitude so he started assembling parts from many sources. The basic body parts are from a '28 McLaughlin but these comprise a small percentage of the overall build.
The rear fenders, bumper and spares are '28 McLaughlin but the next two doors are '27 and '26 McLaughlin in order of appearance. The McLaughlin was in a very rotted state when Marv found it but he could see major potential in this old classic far beyond  a future as yard art or landfill.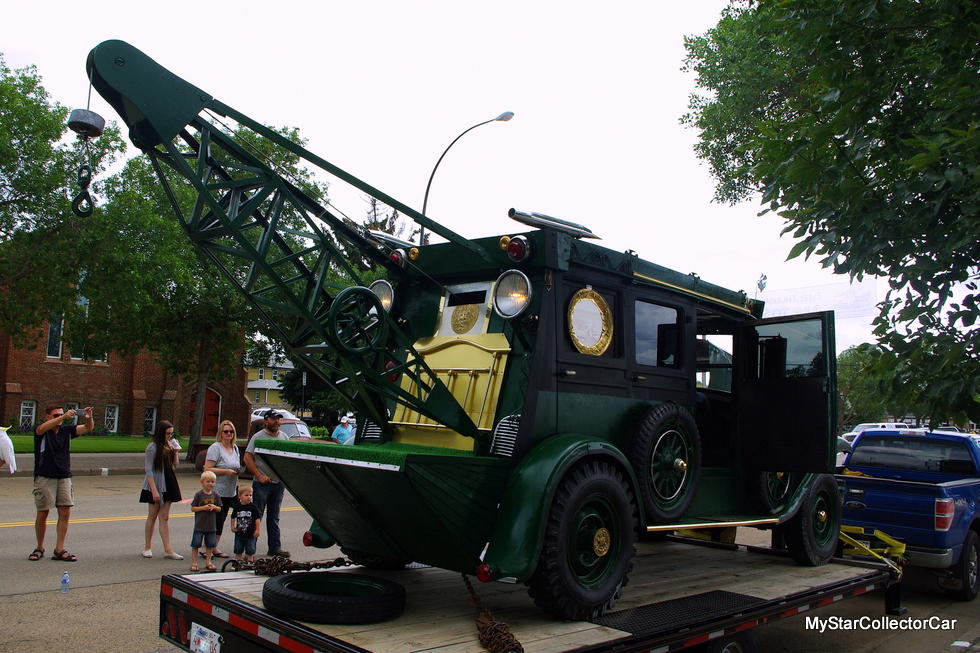 The exhaust came from a vintage motorcycle because Marv thought it would fit his mix and match attitude with the build.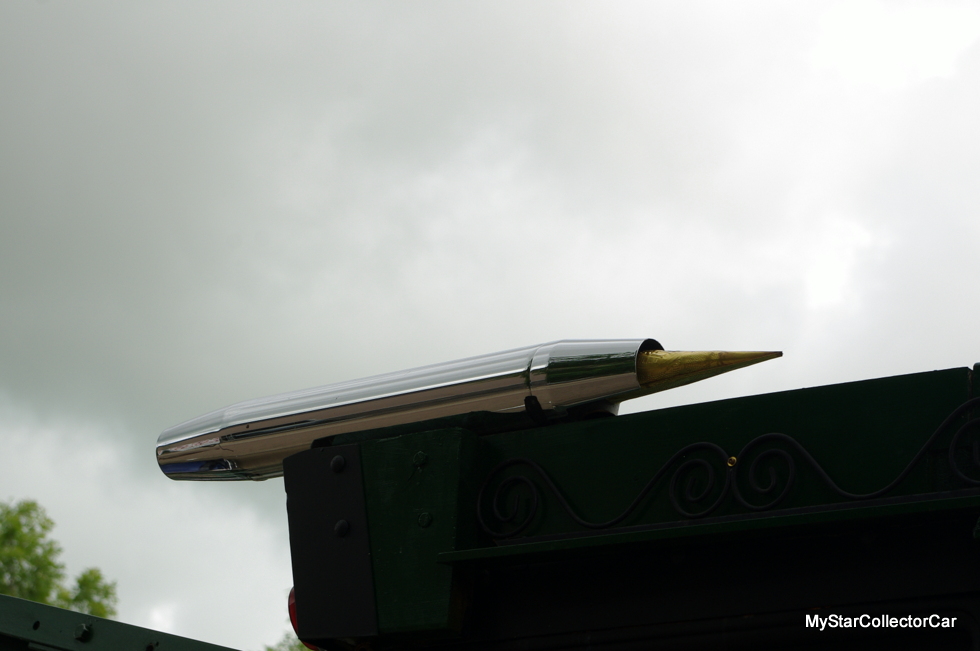 The Mercury truck had a decent 240 cubic inch six-cylinder and frame so that's the backbone of this unique ride. Marv said the engine runs great after the heads were "touched up a little" and it's bulletproof. The truck donated its wheels to the project so it can handle the extra weight of this rolling lattice boom.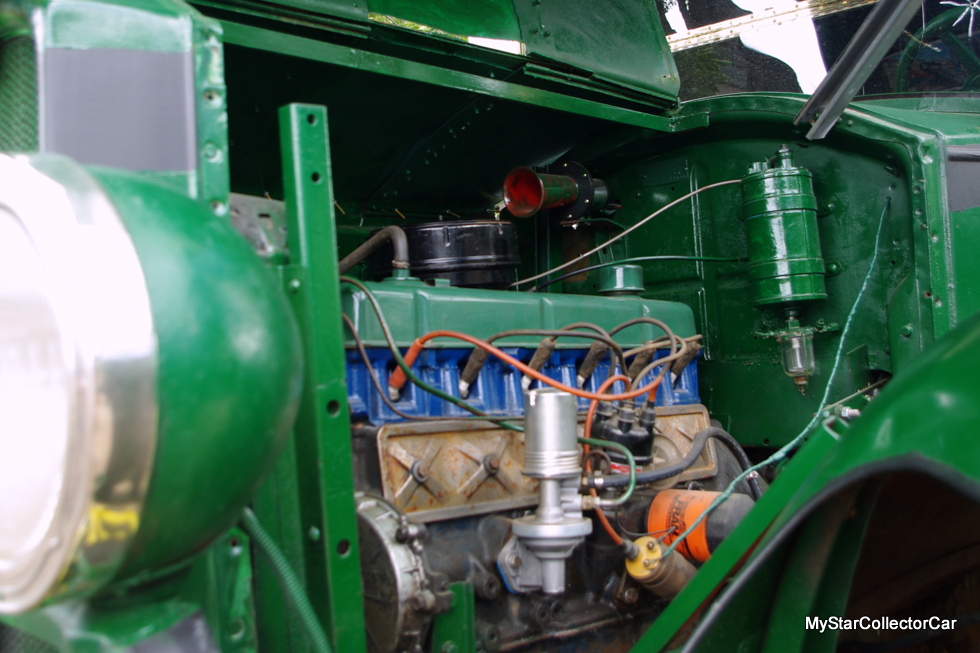 The driver's seat cost a grand total of twenty dollars so Marv clearly stuck to his scavenge-don't break the bank philosophy.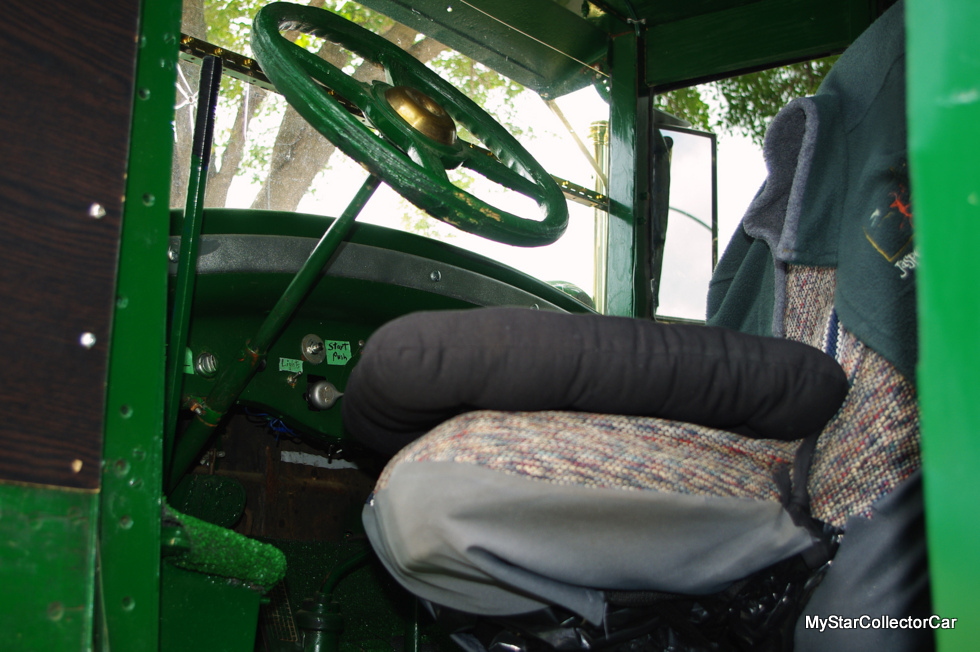 Marv is a huge fan of brass so he wanted to add it to this post brass era ride. The doors have brass kick plates scavenged from an old building. There are numerous other pieces of brass on this vehicle and every one of them has a garage sale point of origin like the brass bed pieces.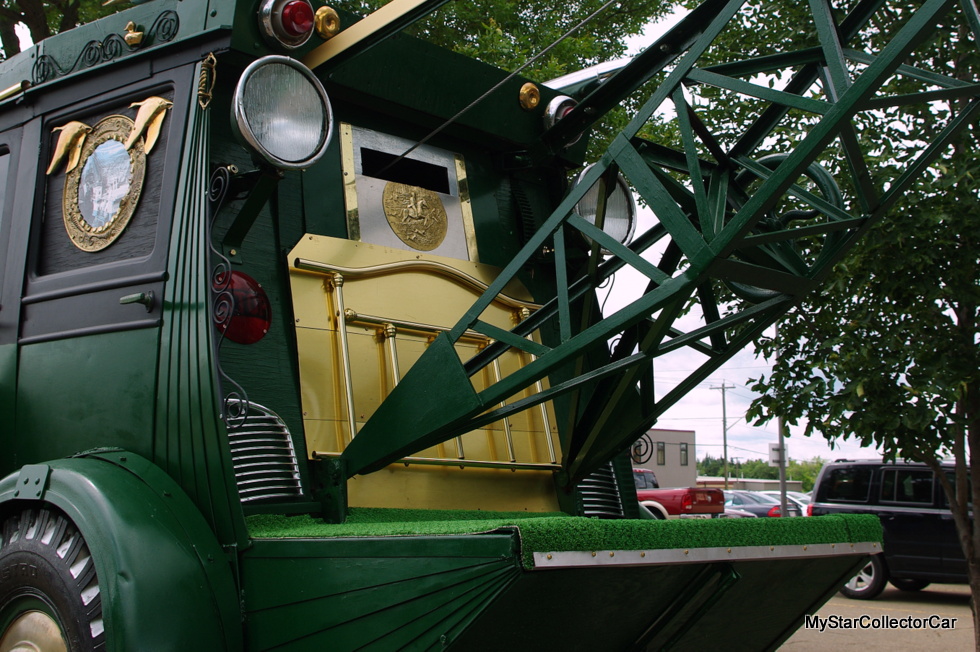 This truck attracted a massive amount of attention at the car show so Marv found himself in an endless loop of questions but he was happy to fill in the blanks on his unique vehicle. He built it in a matter of months (May to late fall 2015) and he's proud of the results. He plans to run it in local parades because  this '26-28 McLaughlin hybrid is already cooler than any parade float.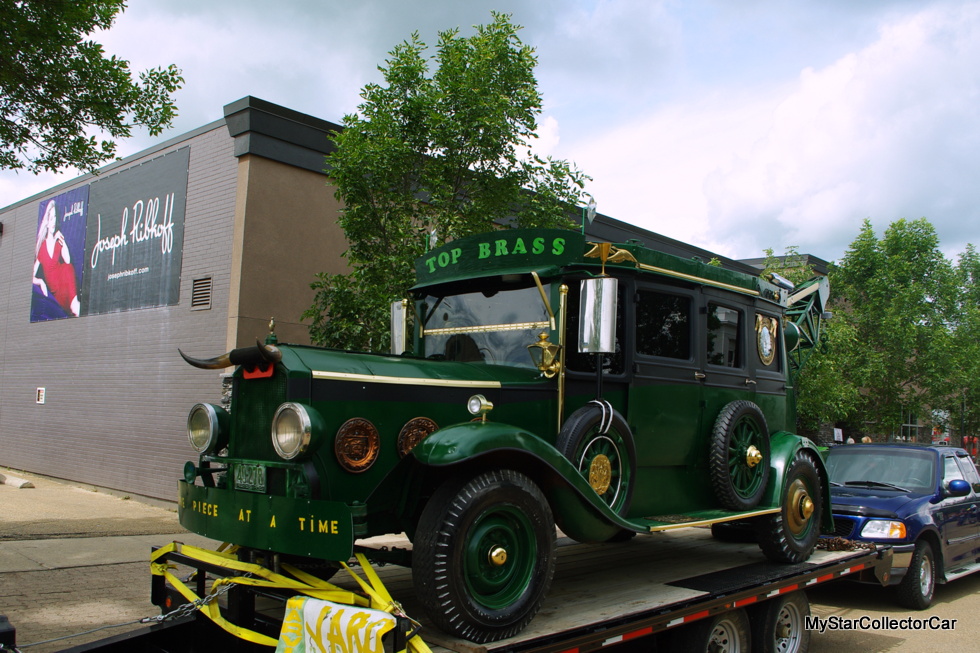 'There are many reasons why Frankenstein projects like this truck define the real heart of the hobby because it's a mix of vision, practicality, artistry and talent—a true junkyard build.'
Jerry Sutherland
CLICK HERE to Like us on Facebook
CLICK HERE to Follow us on Twitter
CLICK HERE to Follow us on Pinterest
Please re-post this if you like this article.