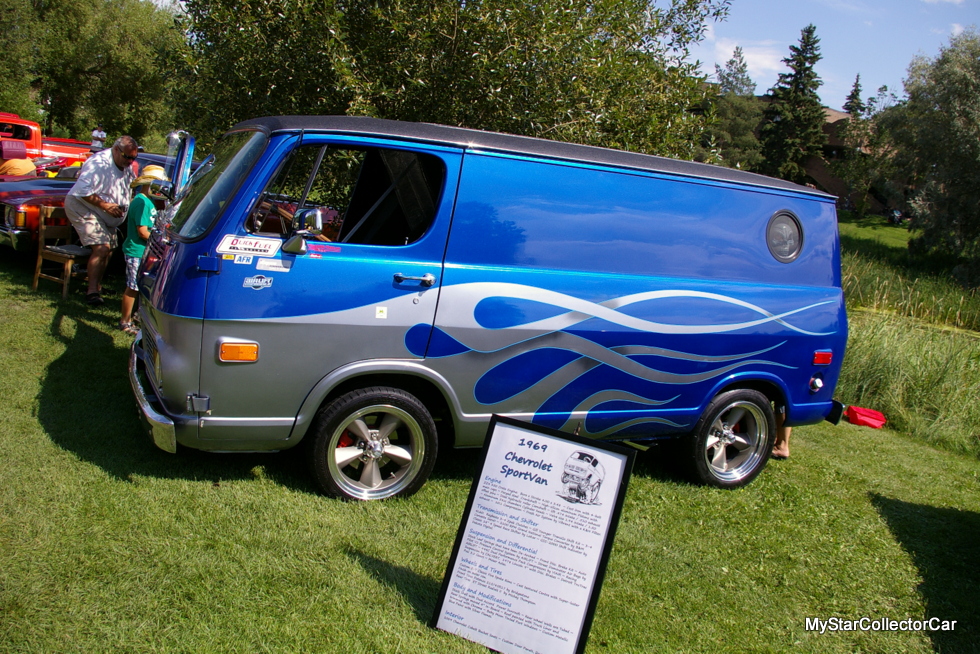 Daryl Balaberda is a big van fan.
His first vehicle was a VW van and he has owned 13 other vans over the years since his first one.
'Daryl's current pride and joy is his 1969 Chevy Sportvan G-10 and he drove it back from North Dakota through a spring blizzard seven years ago after unfreezing three of the brakes on the van.'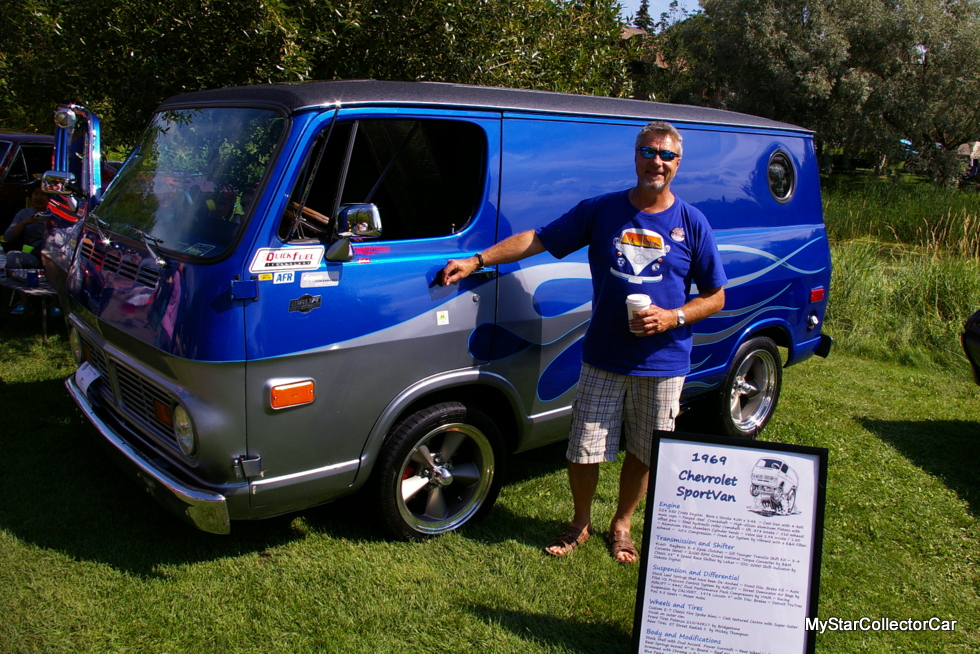 Needless to say, Daryl does not believe in trailer queens but he rates his adventure on the trip home with his Chevy van as a huge test of that philosophy.
Vans occupy a special place and time for many older car guys. These rides went from a simple utility vehicle that hauled groceries, plumbers and electricians-to party wagons that helped define our misspent youth in the Sixties and Seventies.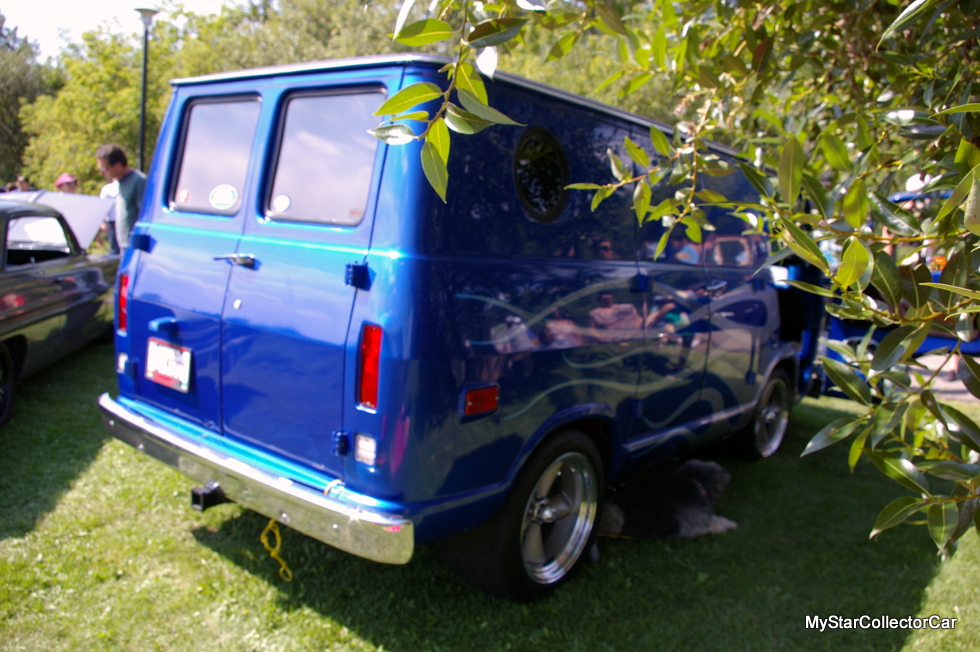 Custom vans became a big part of the youth culture in a bygone era because they were a rolling party on wheels. The Seventies marked a time when muscle cars got flattened by legislation and became a shadow of their former selves in terms of tire-smoking performance.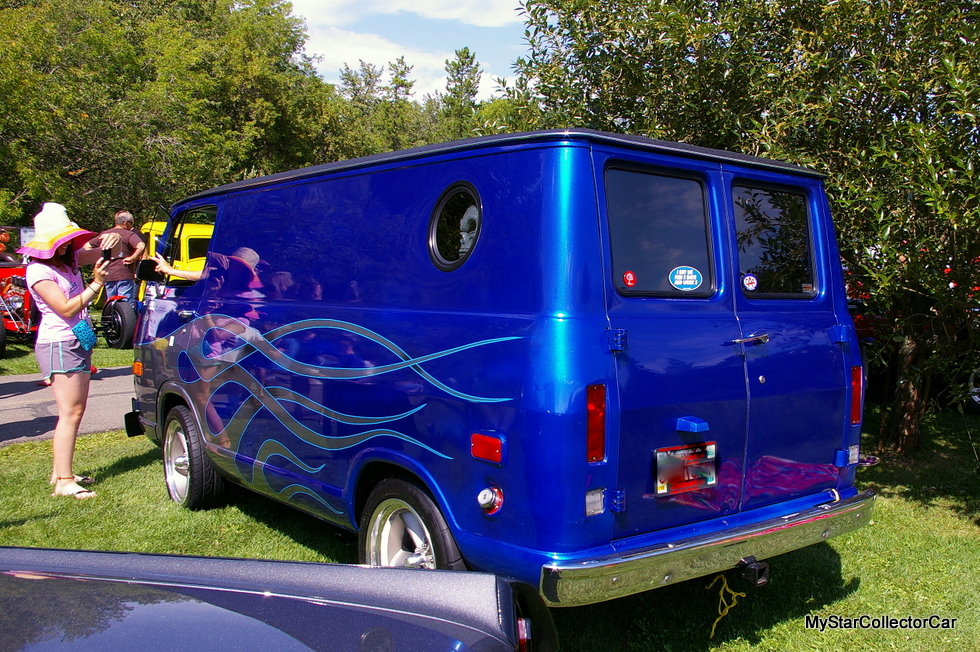 Custom vans offered an alternative form of cool for a young buyer because they were the perfect vehicle for personalized artwork on the outside and shag carpet on the inside.
Vans were less about 0-60 times and more about decibel levels from custom sound systems during that bygone era. A custom van with all the whistles and bells may have pushed a kid's coolness dial closer to Fonzie and farther away from Richie Cunningham in the Seventies.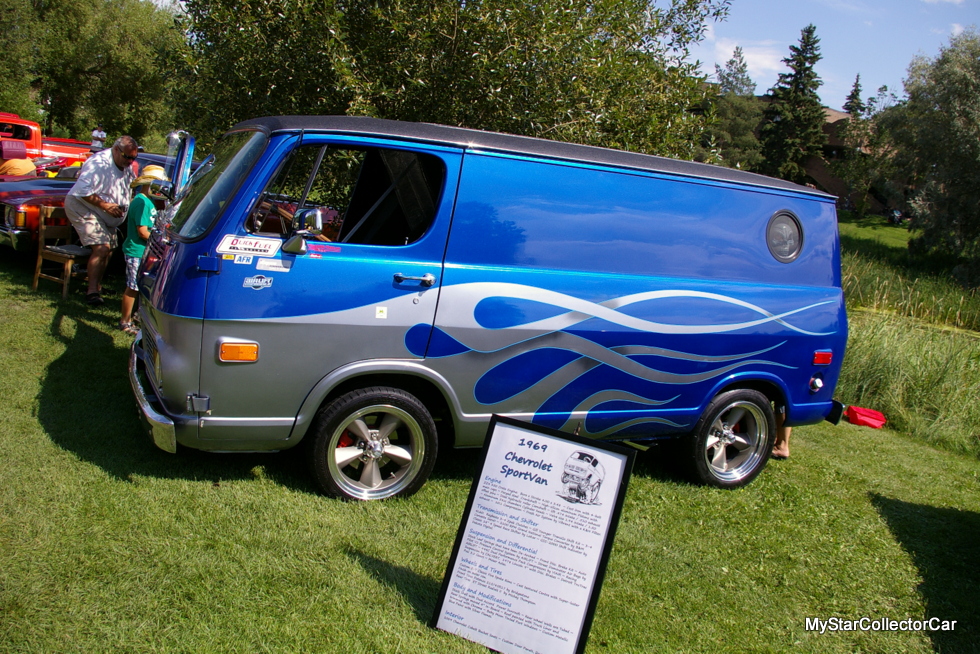 All bets were off when Fonzie had his shark-jumping moment and killed off the last few molecules of his coolness. On the other hand, custom vans have always stayed cool over the years in their own right.
Daryl bought into the cool factor of vans at an early age and continues to subscribe to that philosophy after all these years. He became interested in vehicles when he was about 13 years old and began to explore the automotive accessory section of stores.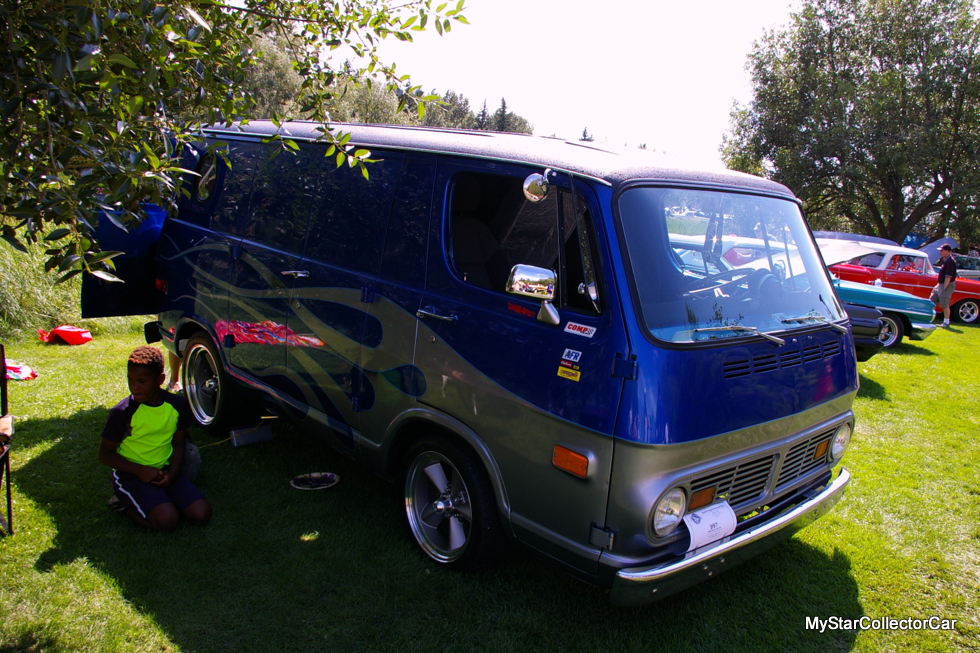 Daryl also built car models as a kid and continues to dabble in this hobby as an adult.
Daryl's '69 Chevy van has a 350 Chevy crate engine backed up by a newer GM 4L60 overdrive transmission and Detroit Truetrac posi-traction rear end. The net result is a van from the Sixties that can easily run with 21st century traffic.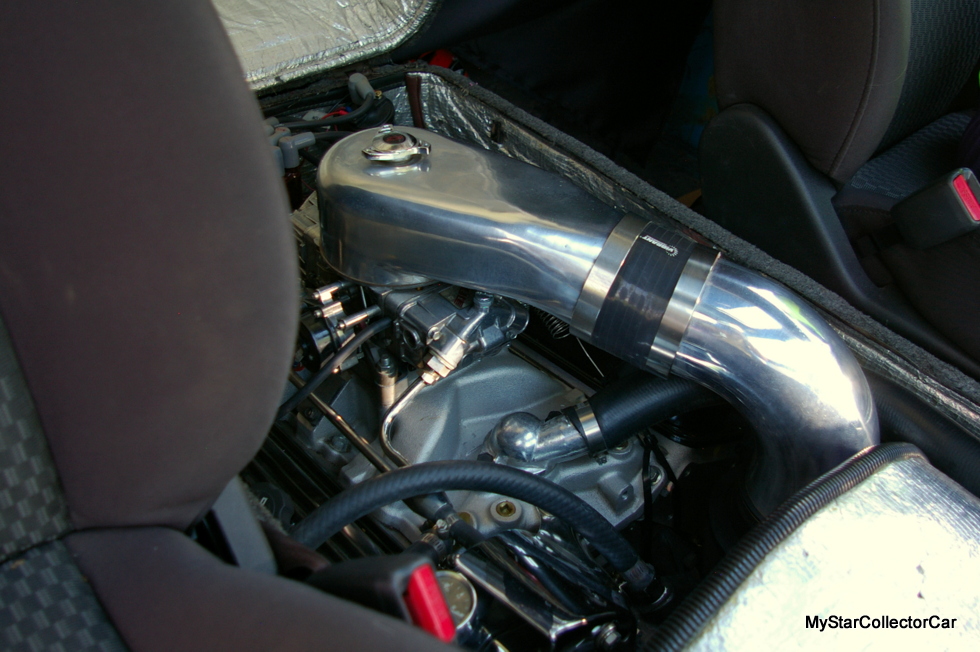 The van now has air ride that can be set at three different ride heights, according to Daryl. He added that the van was painted by its previous owner and the flames in the paint scheme have now "grown on him" over the years.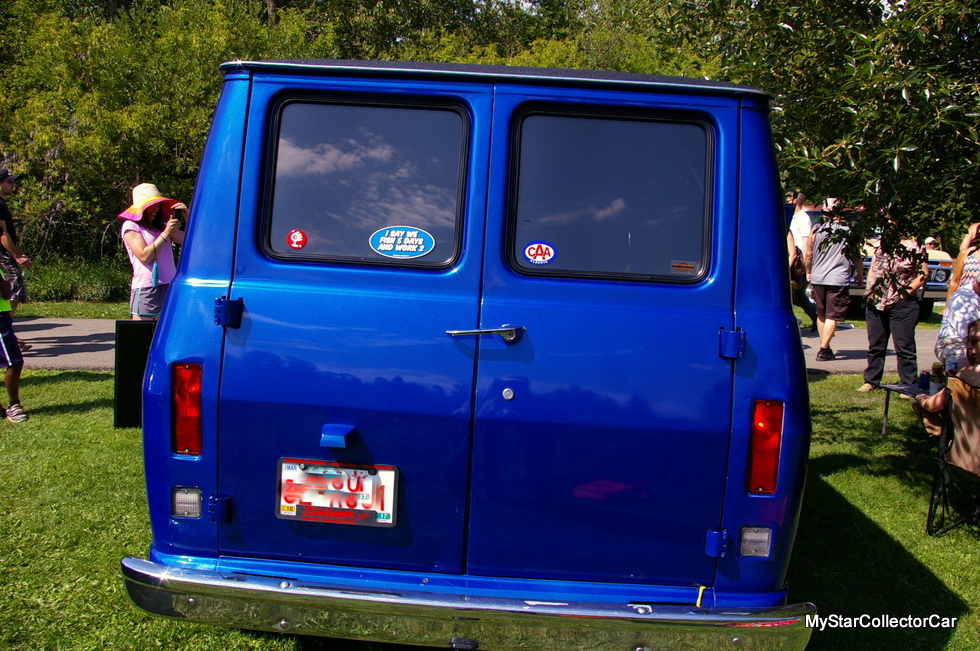 The van's roof has been resurfaced with truck liner material and now it can likely handle a tap-dancing competition or direct mortar attack with its new-found resiliency.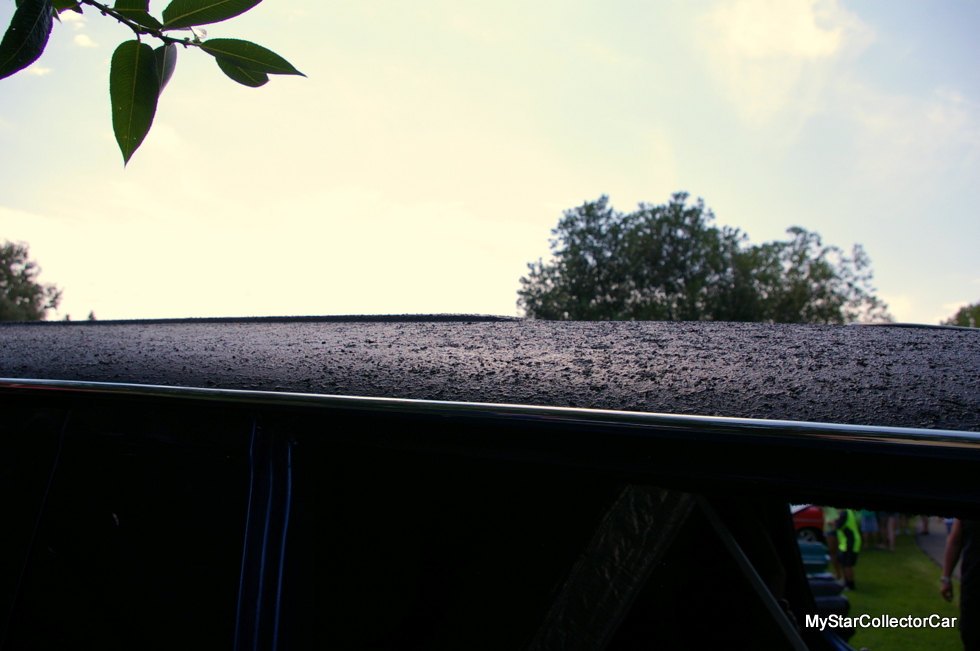 Daryl told MSCC his van attracts plenty of attention and we noticed a variety of age groups around it. Kids wanted to sit behind the wheel of his van while older adults just wanted to look at it and remember a bygone era in their own lives.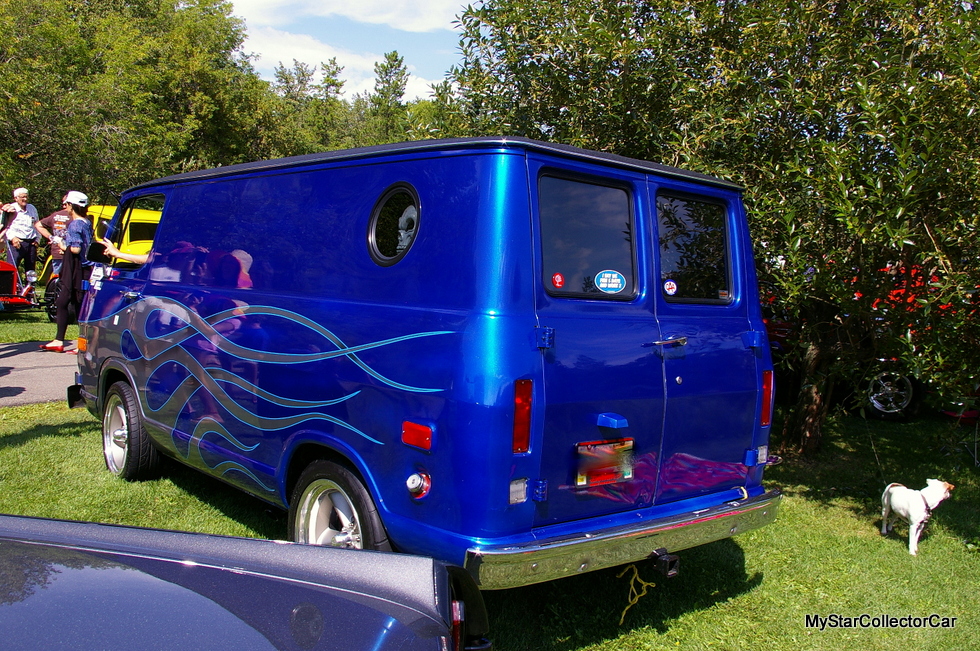 Daryl gets to remember his youth every day because he is the proud owner of this very cool 1969 Chevy van.
Jim Sutherland
CLICK HERE to Like us on Facebook
CLICK HERE to Follow us on Twitter
CLICK HERE to Follow us on Pinterest
***Please re-post if you liked this article.