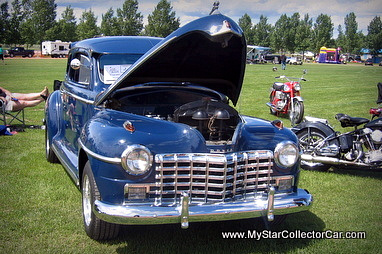 I started to look through my old notes just in case I missed a story along the way and I had missed a big one.
I ran into this 1948 Dodge Club Coupe at a July 2011 car show and somehow I had failed to give this unique car its day in the spotlight on our site.
The car had drawn a lot of interest at the show and I found the owner's wife was familiar with all of the attention her husband Roland Farris had created with his unusual resto-mod post-war Dodge coupe.
She deferred to Roland for all of the answers to my questions about this striking vehicle, so I looked over his handiwork while I waited for his return.
Roland started with a car that ran but did not stop because it had no brakes and he immediately began to put together his master plan.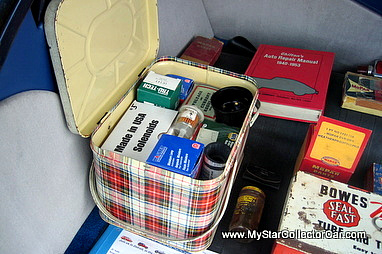 The car is a blend of old and new school resto-mod that began with the tricked-out flathead six in the Dodge. Roland said he "didn't have the heart" to wedge a V-8 into his Dodge, so he beefed up the performance on the flathead. Roland's path was definitely a road less traveled for most hot-rodders because of the logistics behind the build.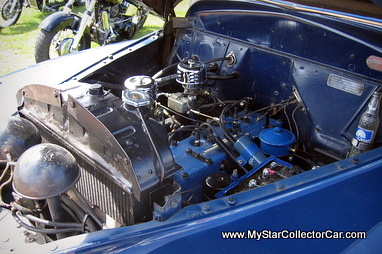 The flattie sports a balanced custom cam and a giant crankshaft Roland called "one of those things I ran into" to maximize its performance. Roland also used a twin carb setup and a duel exhaust to squeeze every ounce of power out of the flathead. He wanted his Dodge to "keep up with traffic with no complications" and Roland told us he has accomplished his goal.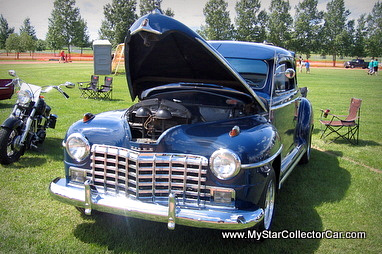 Another new part of the equation is the front end because Roland added front end components from a 1981 Camaro that included front disc brakes. Roland had his rack and pinion steering and column made by a custom builder to give the Dodge some pretty strong handling capabilities.
Interestingly, the Dodge still has its stock rear end and suspension underneath and Roland has encountered no problems with the original equipment.
The Dodge also needed a signal light system and Roland added this modern feature to the car. Anyone who has used hand signals in this day and age when in traffic will find most motorists think they are waving to them so he made a good call to add signal lights to his resto-mod.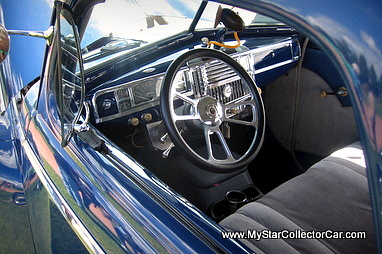 The car still has a 6-volt electrical system with a little modification that allows a dual 6-volt battery system to spark up the juice a bit for starting the Dodge.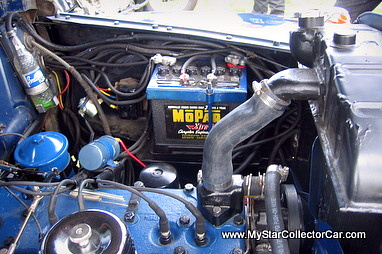 We do not see many 1948 Dodge Club Coupes at shows and I apologize to the Farris family for misplacing the story of their remarkable resto-mod and not sharing it with the world before this month.
How often in the 21st century do you get to see a blend of hot rod techniques from the early 50s combined with 80s steering systems and good old fashioned creative wrenching an owner with a vision and good skills?
Jim Sutherland