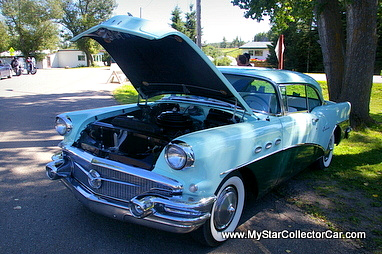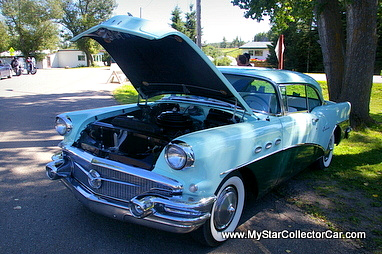 Jerry Farnell was an original member of the Igniters car club in our town.
These guys were the hot rod pioneers in our area when they formed their club in the 50s and became the local car gods with their rides.
Most towns in North America had clubs like the Igniters that were formed in the 50s and set the stage for a car hobby legacy that continues to this day.
Our local car guys from the Igniters Car Club hold a special place in our town's history of hot rod heroes and Jerry was one of them.
We caught up to Jerry at a small car show and took a long look at his beautiful 1956 Buick parked on the main street of the little community. Jerry had reached the end of a long career as a body-man and decided to give himself one final personal car project before he called it a day.
He actually found the Buick by accident because Jerry was looking at something else when he discovered the car. The guy did not own the other car, but he steered Jerry toward a barn where he had stored the Buick which he did own since 1981. That was a full 20 years before Jerry saw it for the first time and his body-man instincts immediately kicked in when they opened the barn door.
He envisioned about 40 hours worth of work to get it on the road but it had not been started in 20 years, so he oiled up the cylinders and brought it back to life. Jerry had always liked the 50s look because the cars were brand new during his younger days and reminded him of that time in his life.
The Buick actually took longer and cost more than Jerry anticipated when he began the project; a familiar story for most car guys when they tackle a restoration job. The experience convinced Jerry that he had done his last car because he wanted to enjoy the car hobby from a driver's point of view instead of a restorer's point of view.
The car is essentially a stock build because Jerry felt no need to upgrade the performance on the Buick from its original specifications. He had gotten the hot rod part of the equation out of his system back in his Igniters days and he knew his Buick had more than enough horsepower in its stock form to handle the speed equation.
The term "barn find" gets used a lot in today's car guy folklore. It is true many vehicles are indeed still stored and forgotten in old buildings. The urban myth part of the equation is a vehicle stored for many decades that does not require a massive amount of care to put it back on the road.
Rust never sleeps and seals never seal when left to their own devices. Jerry found a more typical barn find because it was indeed a car found in a barn, but he needed to perform a lot of magic to put it back on the road.
Job well done Jerry, your car is a beauty.
Jim Sutherland