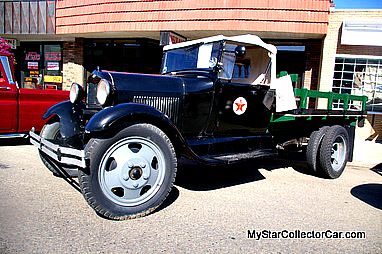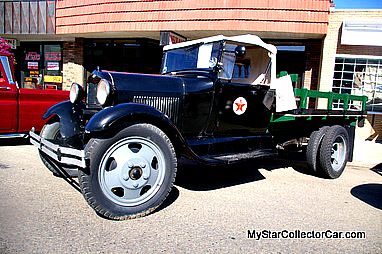 1929 was a painful year when it comes to Wall Street investment, but it was another great year for Ford trucks.
This 1929 Ford Model AA is an unmodified truck from that not-so-golden year for stock investments.
However a 21st century investment in this truck was more of a spontaneous reaction to its unusual appearance for Brian Rice's son, the actual owner of the vehicle.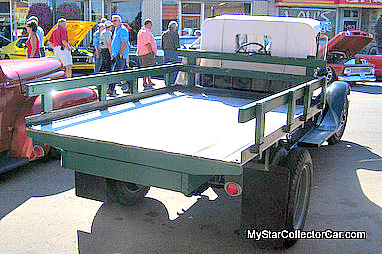 Brian is the self-confessed caretaker of the truck and even he is far too young to remember the Crash of '29- he wasn't even born for several more decades.
Consequently that piece of personal information likely makes his son one of the youngest 1929 non-hot-rodded Model AA truck owners on the planet. Plus his son plans to keep it original- not slammed, tubbed or big blocked while he is the proud owner.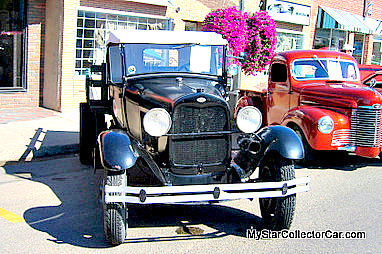 The truck has been carefully inspected by Brian and his son, so every bolt is in the right location. But it does have a 30 mph upper speed limit because of its stock flathead power and adventurous steering.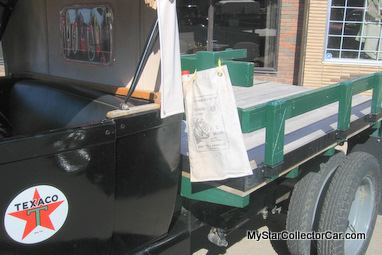 The old warhorse still has that built-in reliability factor that means it still starts and runs very easily. For Brian and his son, the real thrill is the time behind the wheel so, if it takes longer to go somewhere, then that is ¾ of the fun when it comes to the old Model AA.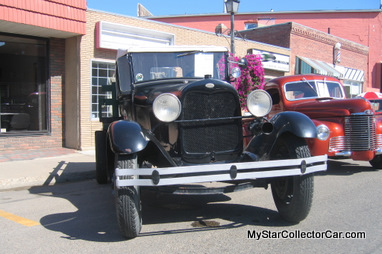 The truck spends most of its time with Brian because his son works out of town due to his job requirements. That fact makes it easier for Brian to get behind the wheel and enjoy the truck without having to ask his son for the keys.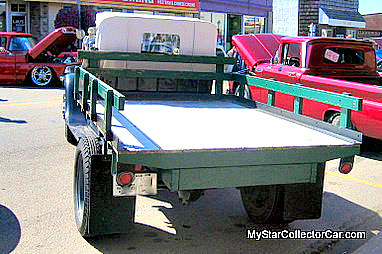 Brian calls it "a blast to drive" and probably finds the reversed role where he has to ask to borrow the truck a little funny, but this 1929 Model AA truck is worth the request- and then some.
Plus it likely makes him happier that his son works out of town a lot.
Jim Sutherland
More truck and car stories at–https://www.mystarcollectorcar.com/
Copyright 2011