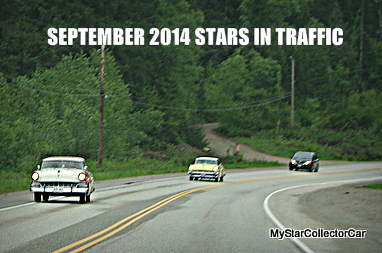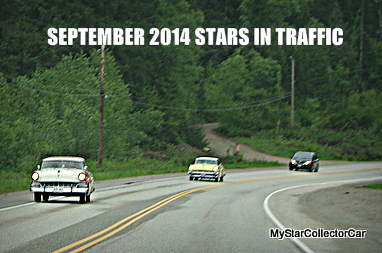 SEPTEMBER 2014 STARS IN TRAFFIC: GET OUT THERE…THIS IS THE BACK NINE OF THE SEASON
There are some guys who own old iron and never venture out in the real world and the real world is a sadder place as a result.
People need to see this old stuff on the street just or remind them that there was an era when cars and trucks weren't simply cloned versions of other cars and trucks.
The new stuff doesn't even have a name plate that can tell you what they are because were in an era when some kind of stylized hieroglyphic passes for individuality.
You never had a problem identifying a '64 Ford wagon even when it was going the other way at 70 miles per hour on the back of a trailer.
Society is the loser when car guys don't bring out the old iron for a run in the real world and this is the end of the season so do society a favor.
Get out there in your old ride.
For past MSCC STARS IN TRAFFIC please follow this link
CLICK HERE to Like us on Facebook
CLICK HERE to Follow us on Twitter
CLICK HERE to Follow us on Pinterest