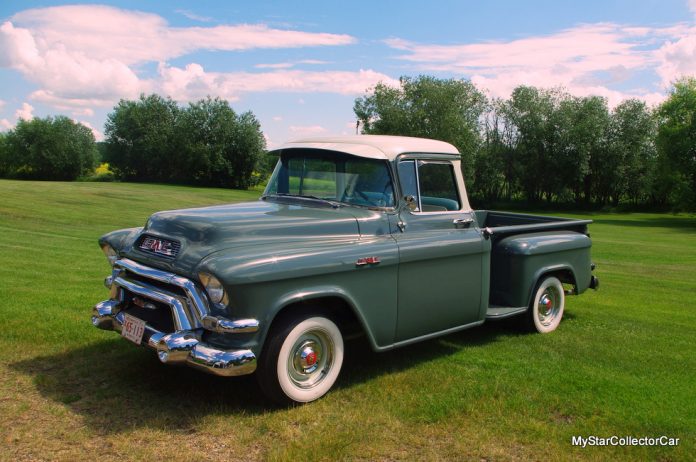 Gord Barker is one of those guys who would have been perfect for the 'Like A Rock' Chevy truck commercials because the man has worked very hard during his entire life.
He was always a big fan of General Motors products and could easily be labeled a "Chevy Guy" for his loyalties.
He is now comfortably into his retirement years and has scratched an itch to buy one of the classic trucks from General Motors, a 1956 GMC truck he purchased last year at Barrett-Jackson in Vegas.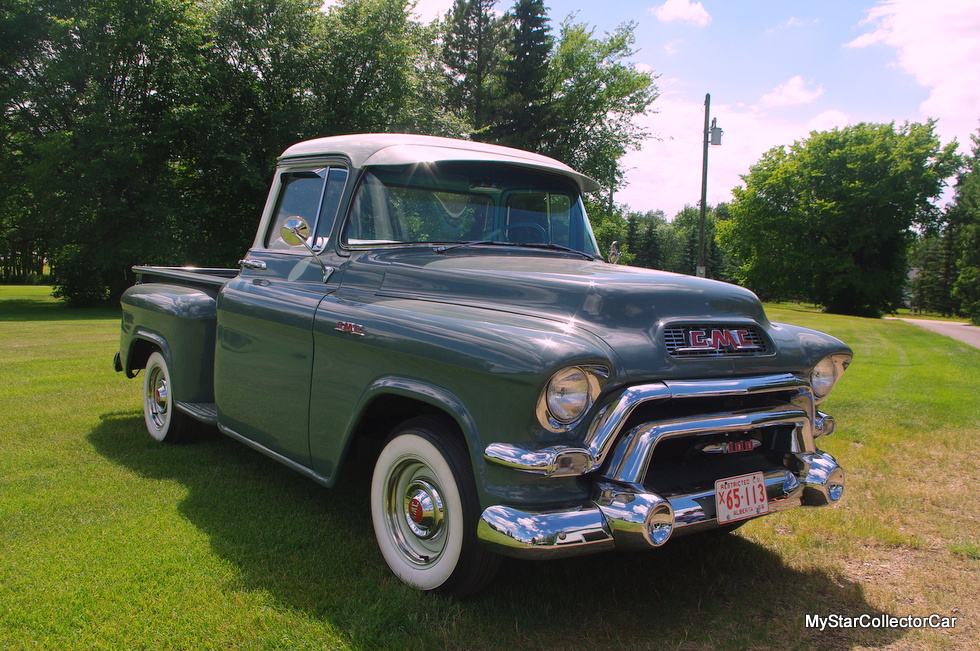 This Chevy guy is now the proud owner of a Chevy first cousin truck.
I saw the GMC for the first time at Gord's place last winter and it blew me away-even in storage. I told Gord that I wanted to come back in the summer and take some shots of this truck outside in the bright light of a summer day.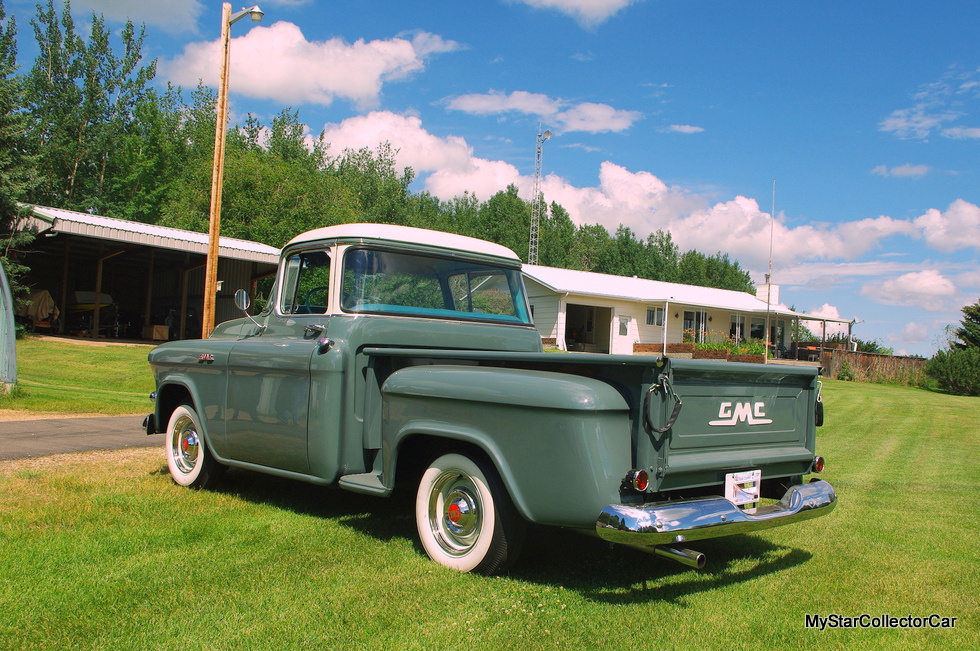 The quality of any restoration is very evident once you get them outside in the real light of day and it was obvious this restoration was done at a very high level. The truck was actually a basket case before it was restored in a California body shop with a big reputation for quality work.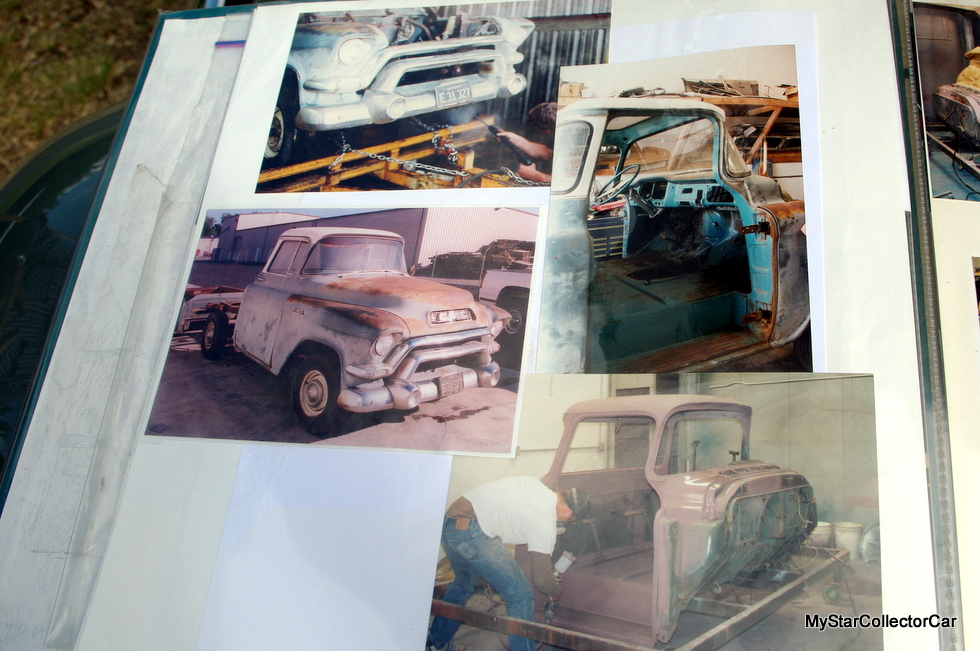 Gord actually went to the Vegas auction with a fairly open-minded philosophy about what he wanted to purchase for himself. Sure it had to be a vintage truck from the General, but he was flexible about the year, even though he was a big fan of the 1948-52 GM truck models.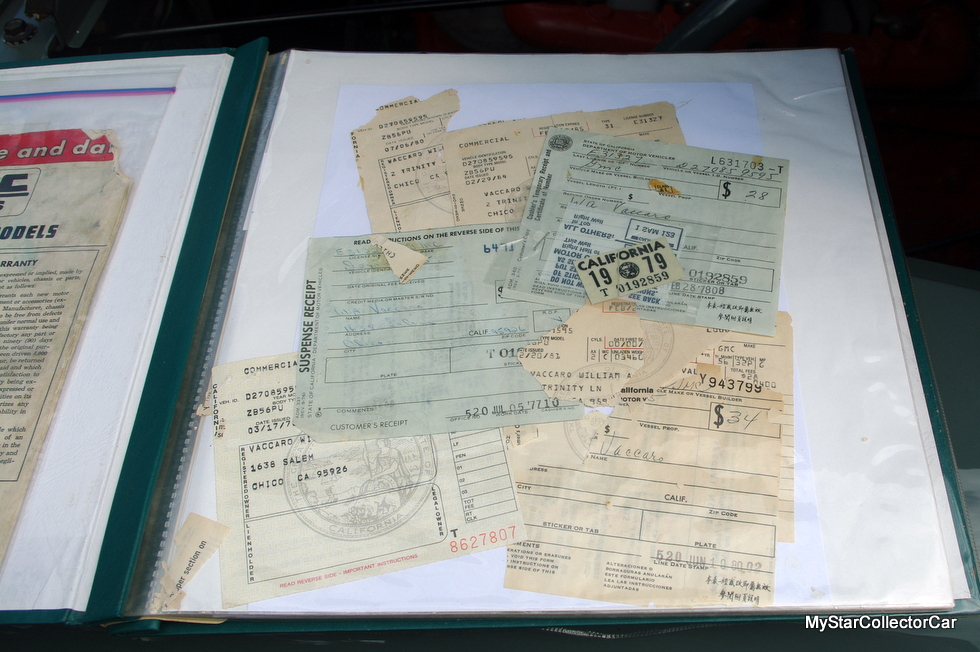 He did want a stepside/short box pickup truck and that was non-optional for Gord. He had little need for a full-size truck box because he did not need it as a working truck, so looks mattered and a short box truck is a style choice for many car guys.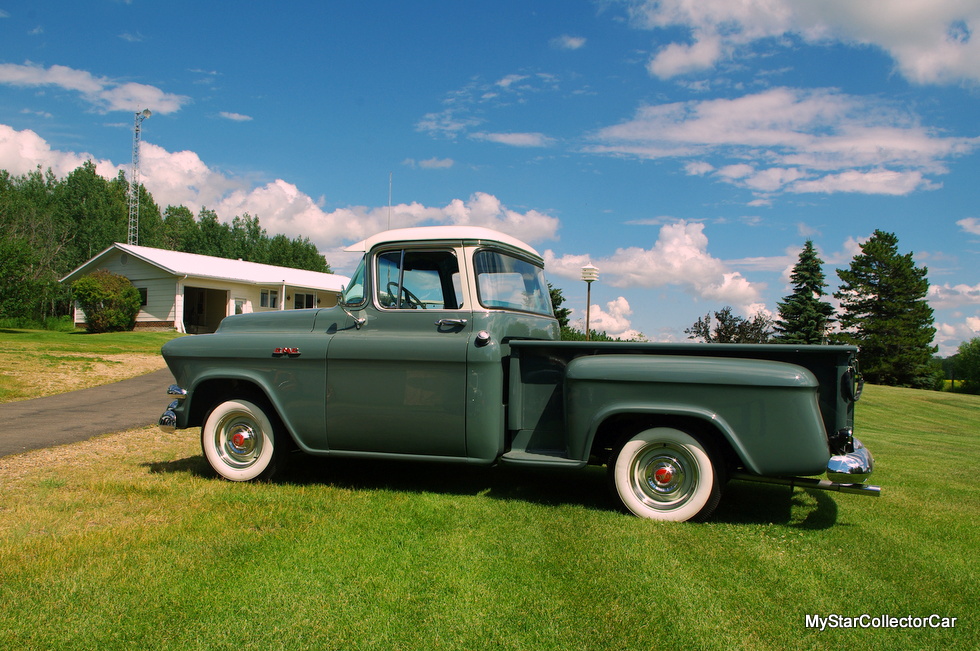 However, Gord has never forgotten the practical side of a pickup truck so his '56 had some parts stored in the box and he had to remove them so we could get some shots of the truck.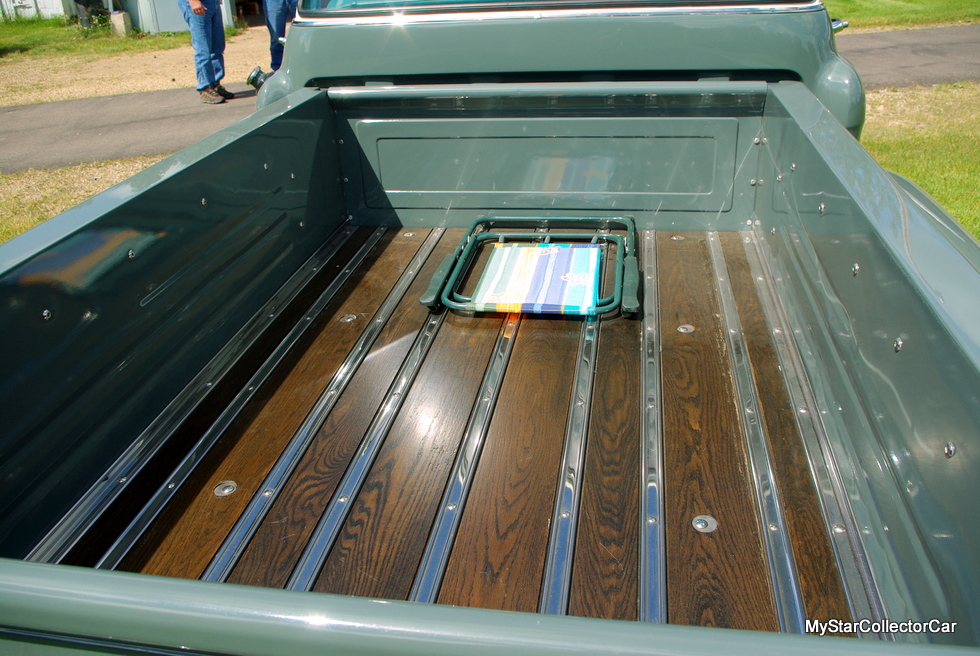 Gord spotted his '56 in the auction lineup in Vegas and took an immediate interest in the truck. Sure it was a three-on-the-tree truck and he would have preferred a floor shift, but Gord knew the truck was a high quality restoration.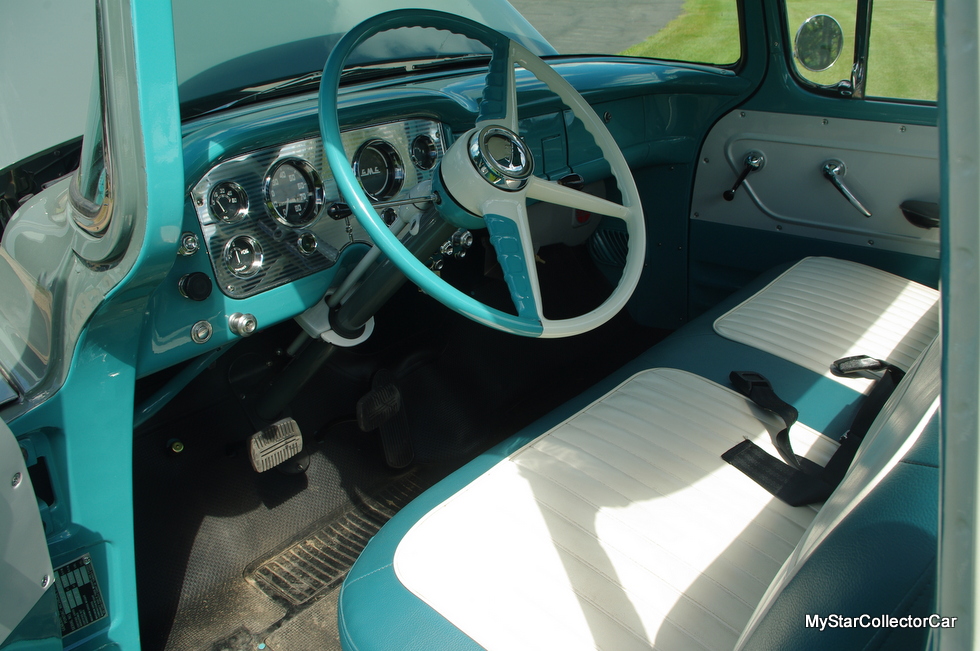 His son in law Brian is a journeyman auto body man who was at the Vegas auction with Gord and confirmed the quality of the restoration from a professional point of view before Gord bid on it. Most GMC trucks of this vintage that were in very rough shape before a major rebuild usually end up as a resto-mod because of the amount of work required to bring them back to original factory specs.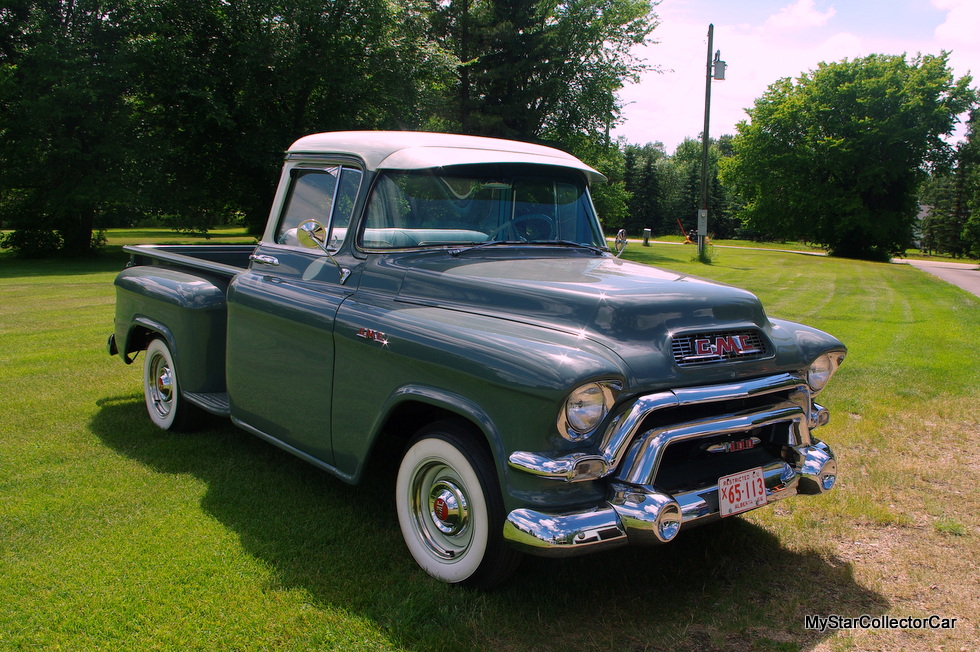 The road less traveled for these vintage trucks is an original six- cylinder engine backed up with an original standard three-speed transmission. The restoration process means acquiring every original factory detail that came with the truck and it is not easy or cheap.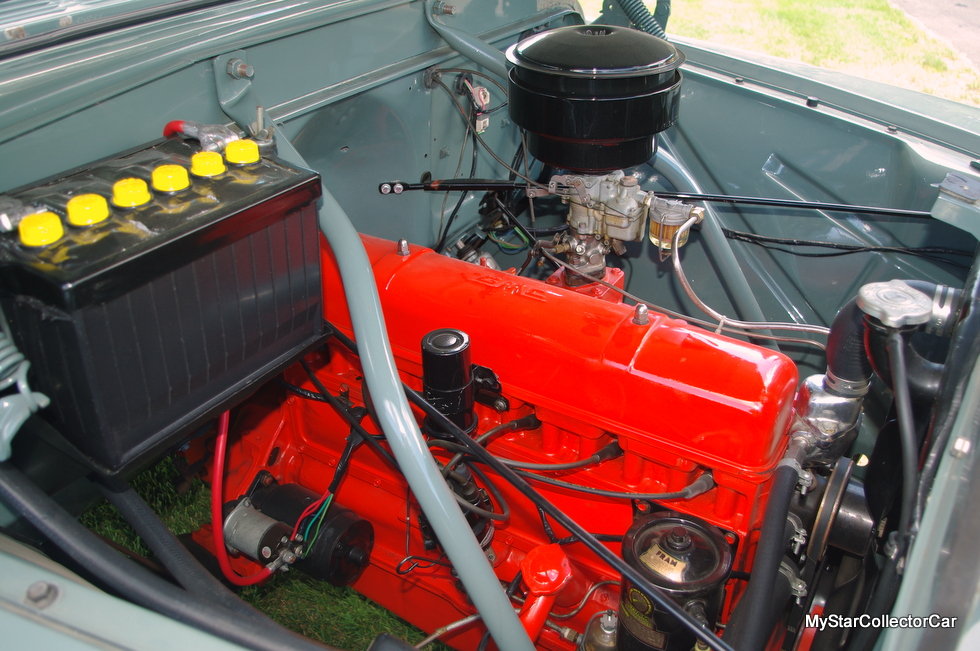 The trucks looks and runs like the day it left the factory. Gord used it in a local parade this summer to chauffeur around his grandkids and give them a working idea of what trucks were like when Gord was a young hard-working family guy.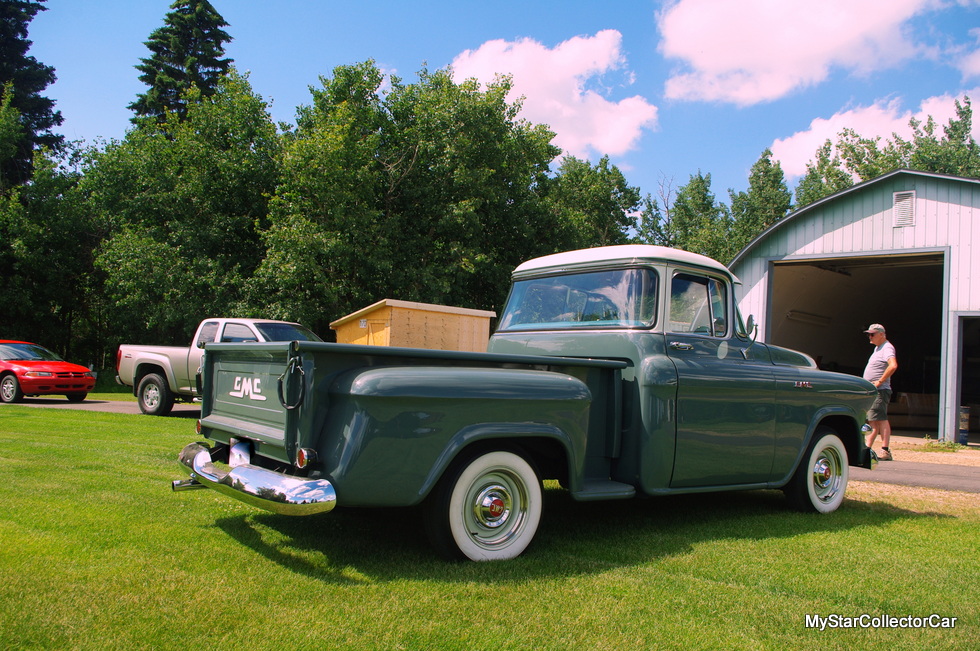 Gord occasionally drives it into town and is comfortable at about 50-55 mph when he is on the road in his GMC. These days neither Gord nor his truck need to get there in a hurry and he likes the relaxed pace of the post-retirement phase for both of them.
The truck is proof positive what happens in Vegas does not necessarily stay in Vegas and we are very glad this beautiful 1956 GMC did not stay in Vegas.
Jim Sutherland