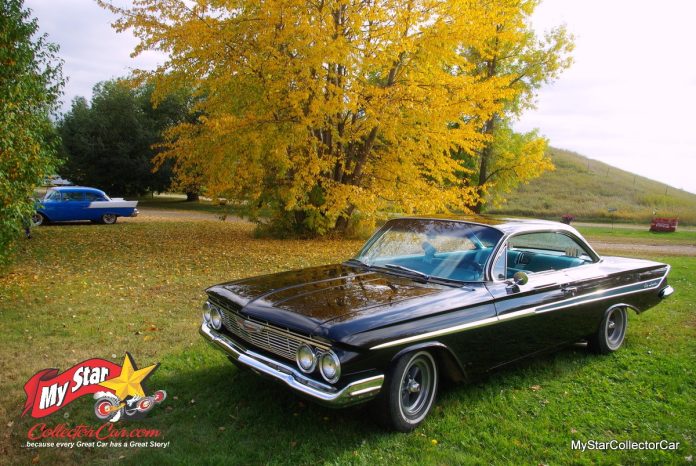 The 1961 Impala bridged the gap between the 1950s and 1960s for Chevrolet models.
The 1961 Chevy Impala was arguably one of the most stylish cars ever built by the General, an idea that was not lost on Chris and Trevor Comfort when they began a search for Chris's ideal vintage ride. The '61 Impala's cool style was an attractive selling point when Chris and Trevor bought one in 2006.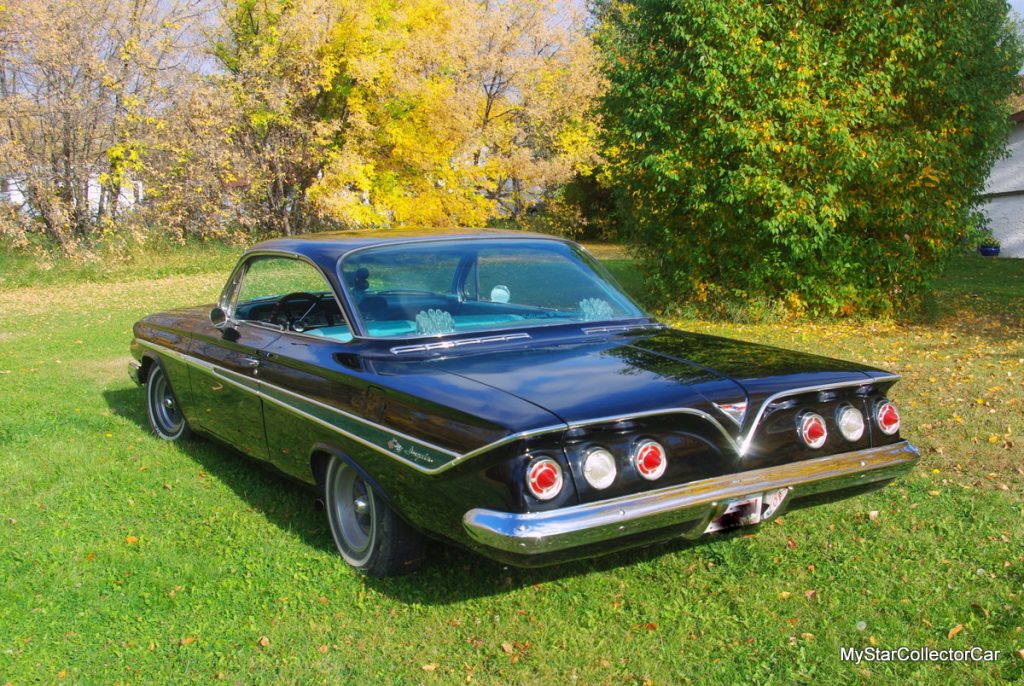 The Impala would become Chris's entry into the collector car hobby and the base platform for a mild resto rod project that would transform the Chevy into a reliable daily driver for her during the summer months when the weather was sunny and warm.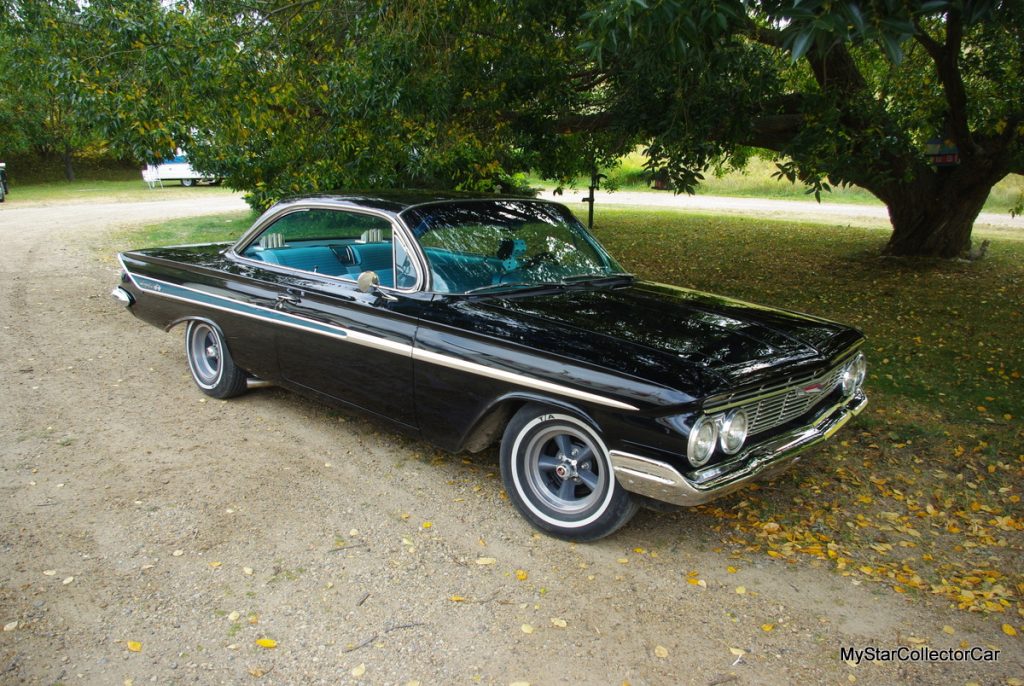 Her husband Trevor is a dyed-in-the-wool car guy who lives and breathes the car hobby every day because he is a licensed auto body man with a special talent for restoration work. Chris's Impala was in good hands, but Trevor had to wedge the car's restoration into his limited spare time because his auto body business projects always come first in his world.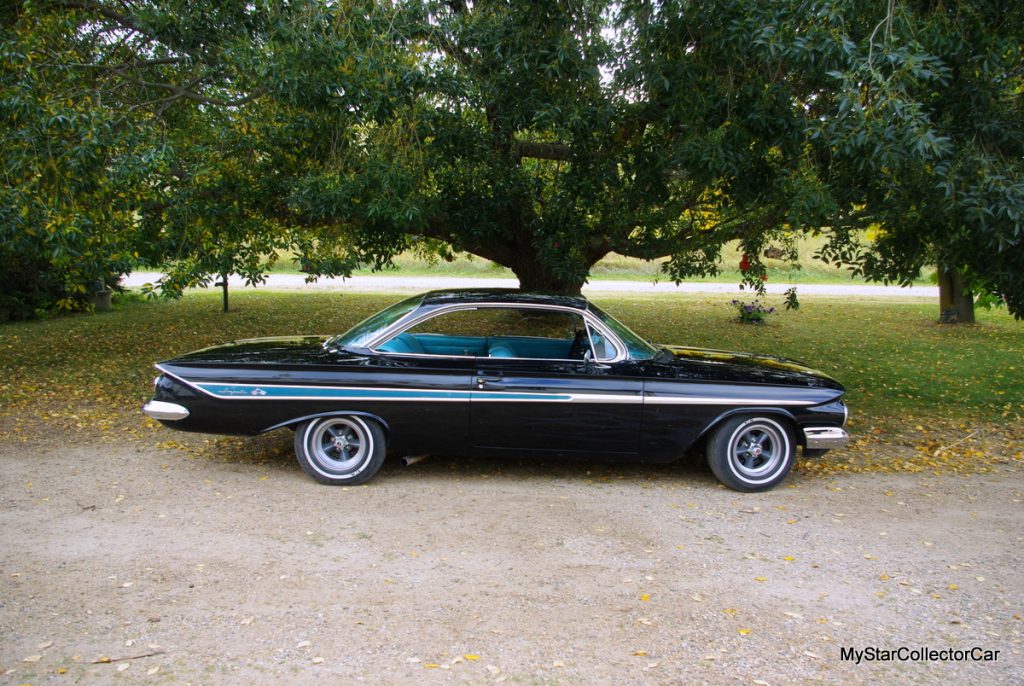 Consequently, Chris's 1961 Impala project took about five years from start to finish, including a completion deadline because of a major car show (Red Deer SuperRun) that is held every three years in their community. Chris wanted to be a part of a SuperRun cruise in their city's downtown area and her Impala was very close to the completion team at the time.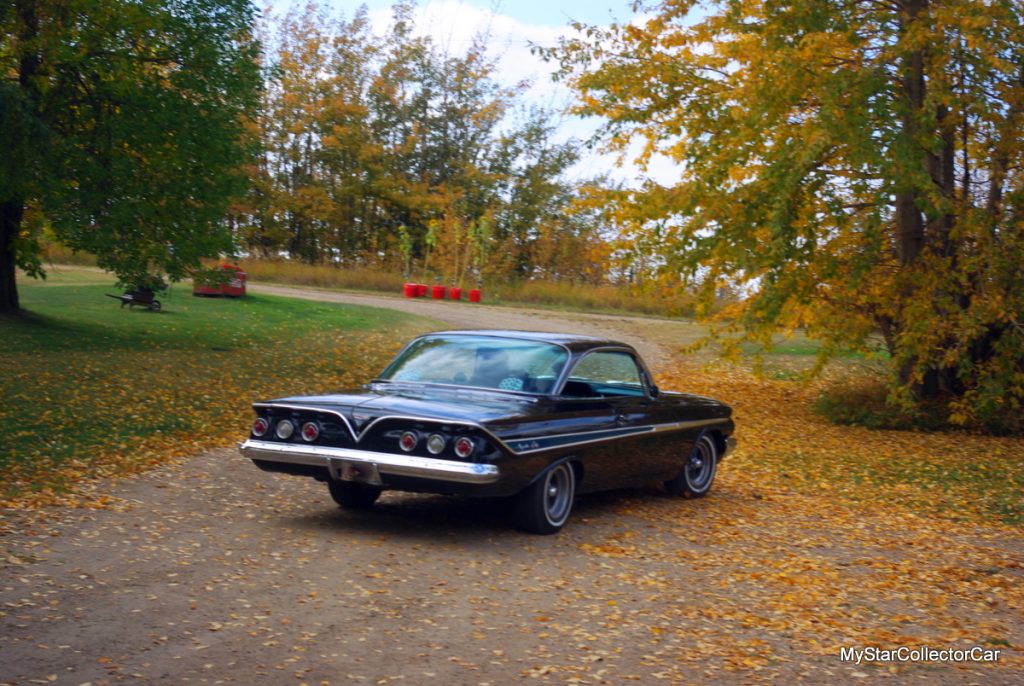 Her husband Trevor does not put phony car guy TV show deadlines on his projects because he believes in quality builds, but Trevor found a way to free up enough spare time to ensure Chris's dream cruise in her '61 Impala came true in time for the big car show.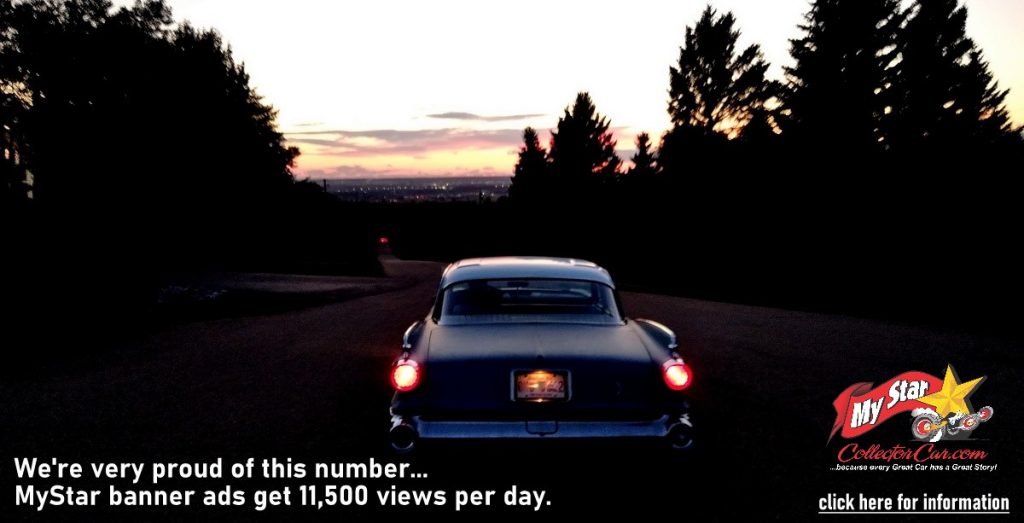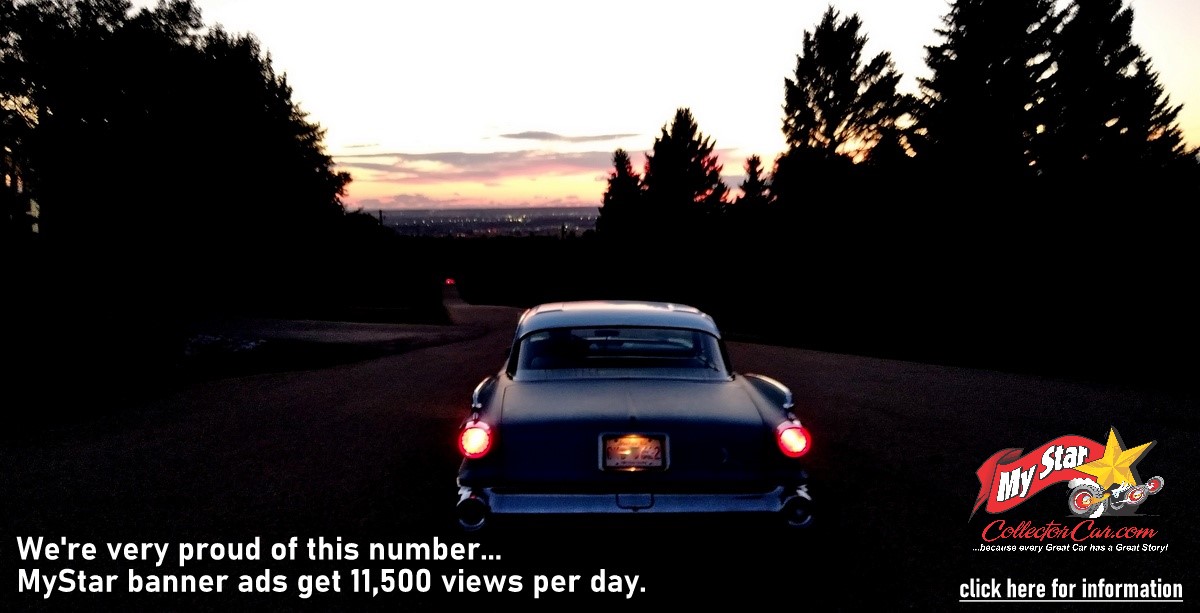 There were many challenges during the project because many vintage cars have a history that may include dents and rust covered by bondo and, in the case of the '61 Impala, stitched together with brass welds.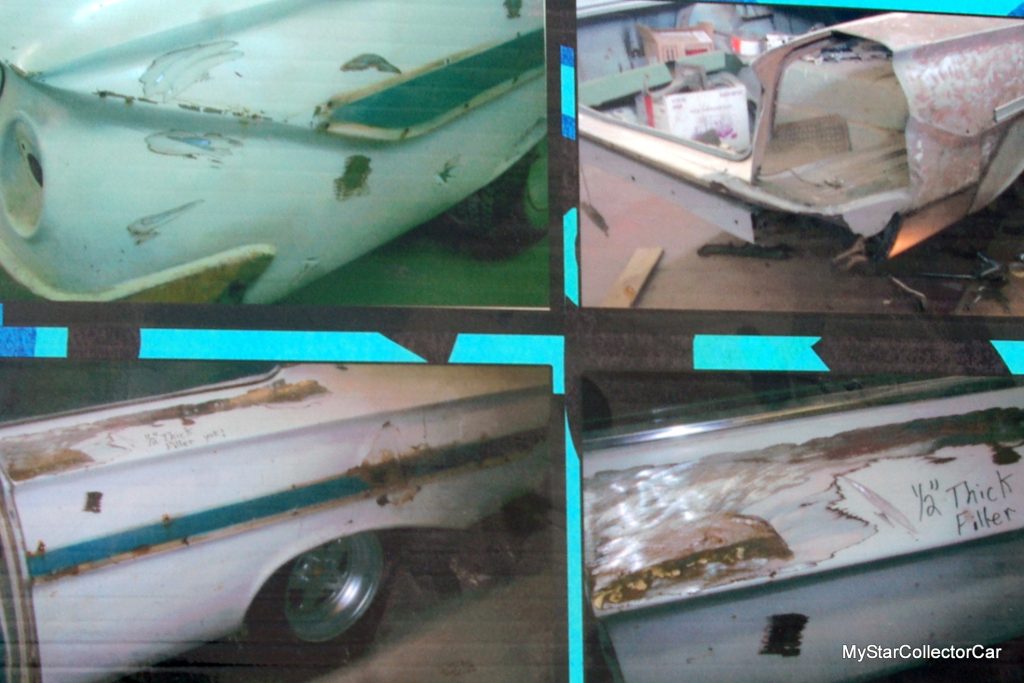 Yesterday's repair process has no place in Trevor's world, so he repaired the Impala's dents and replaced its brass welds with modern welding and metal repair processes. Chris told MyStarCollectorCar that Trevor put so many hours into the car that she lost count of them, but the net result of the Impala project is a stunning black beauty–the ghost flames in the paint are subtle and very cool.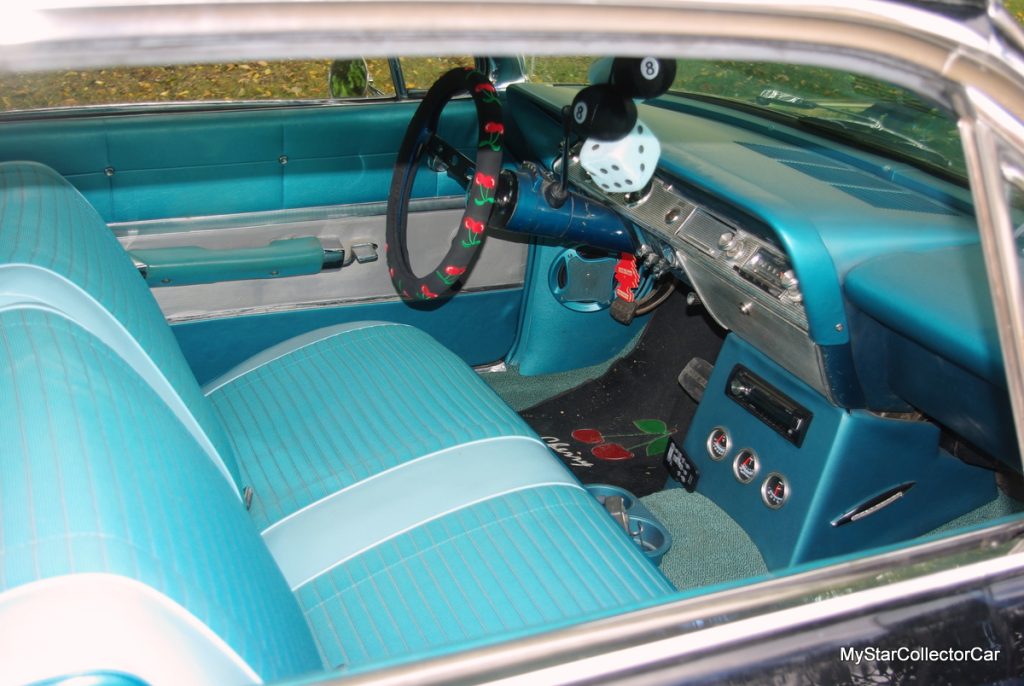 The '61 Impala was initially painted white but now its black paint scheme really pops with turquoise inserts in the side trim. Chris added cherry images to the steering wheel and cherry logos to the inserts on the retro-style mag wheels because she wanted to give the car her own custom touches. Most of the interior is stock original, just the two seats and kick panels were done
Trevor built a custom front console and added organ pipe tips to the rear speakers to give Chris's Impala an even cooler look. The Impala now sports a reliable 350 small block that is bolted up to the car's original automatic transmission, but the Comforts' future plans for Chris's Impala include a powertrain upgrade.
BY: Jim Sutherland
Jim Sutherland is a veteran automotive writer whose work has been published by many major print and online publications. The list includes Calgary Herald, The Truth About Cars, Red Deer Advocate, RPM Magazine, Edmonton Journal, Montreal Gazette, Windsor Star, Vancouver Province, and Post Media Wheels Section.