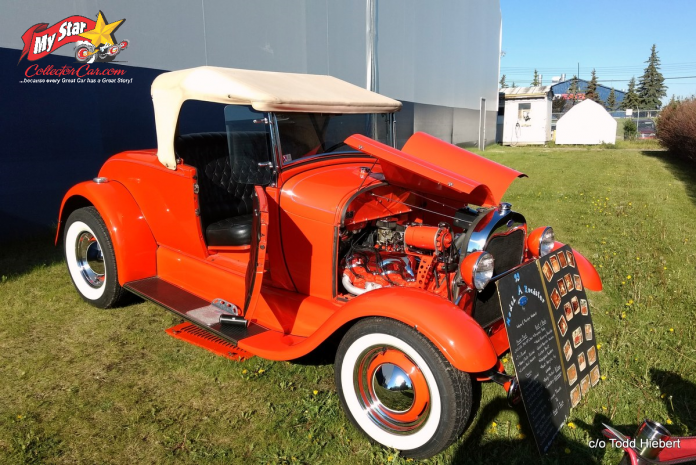 Todd Hiebert is very familiar with the history behind a certain 1929 Ford Model A hot rod roadster because it was built by his father and is now a legacy vehicle in Todd's family.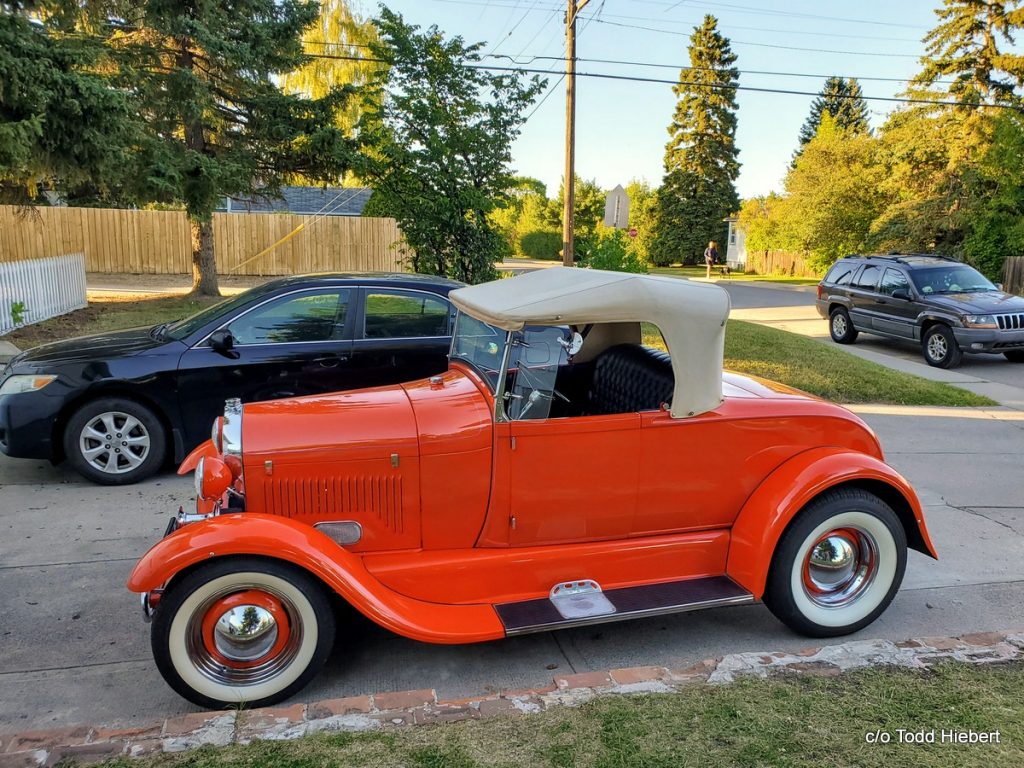 Todd explained how his talented father used his considerable skills to change a mild-mannered Model A into a raging beast during the late 1960s. His dad was an aviation mechanic who was able to apply his skill set to the hot rod hobby during his younger years.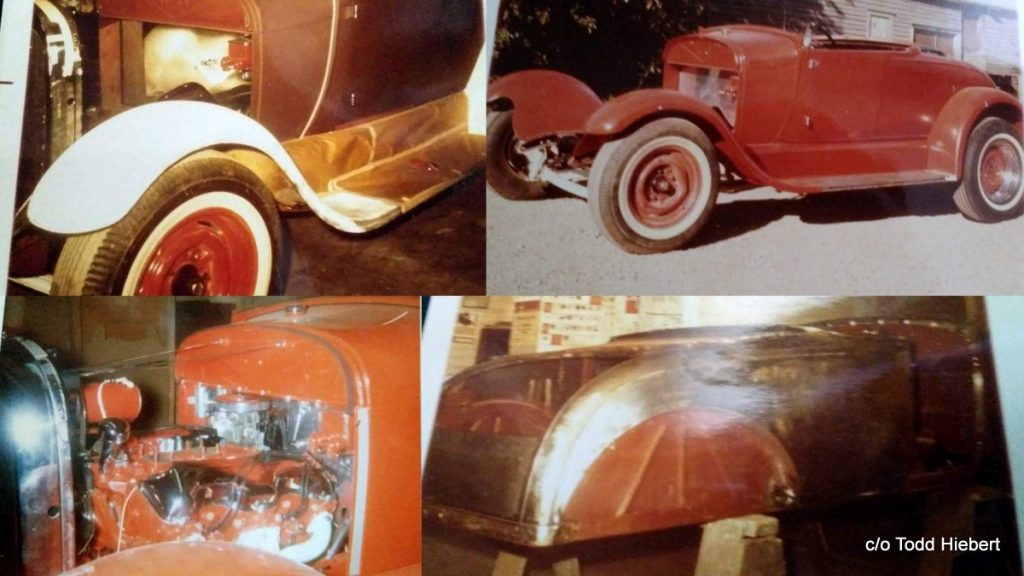 The '29 Model A roadster was built during a bygone era when hot rods were built from borrowed parts donated by other vehicles. For example, the lowered front end on the car was fabricated from a clever 1932 Ford hand-built axle process that required precise bending by Todd's father to ensure a good fit.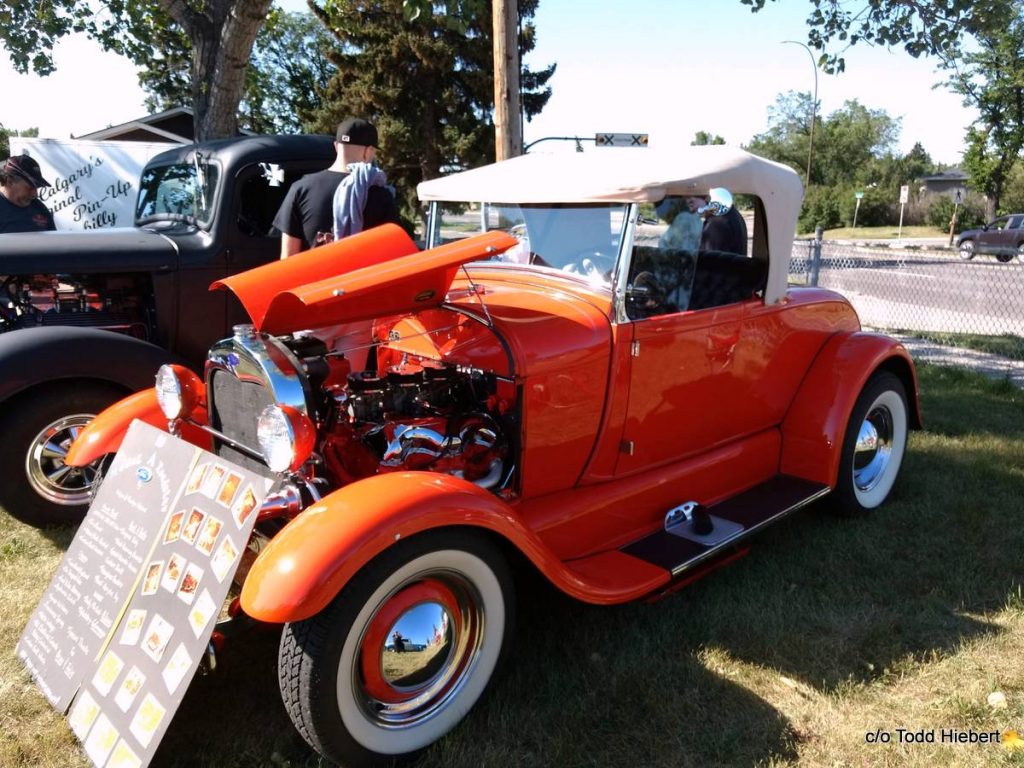 Other components of the project included a 1956 Ford rear axle that was geared and built for trailer towing because Todd's father wanted that capability for his '29 Ford. He also added components from a 1956 Ford truck that allowed him to upgrade the brake and clutch hydraulics via one master cylinder, along with a 1956 Ford steering box.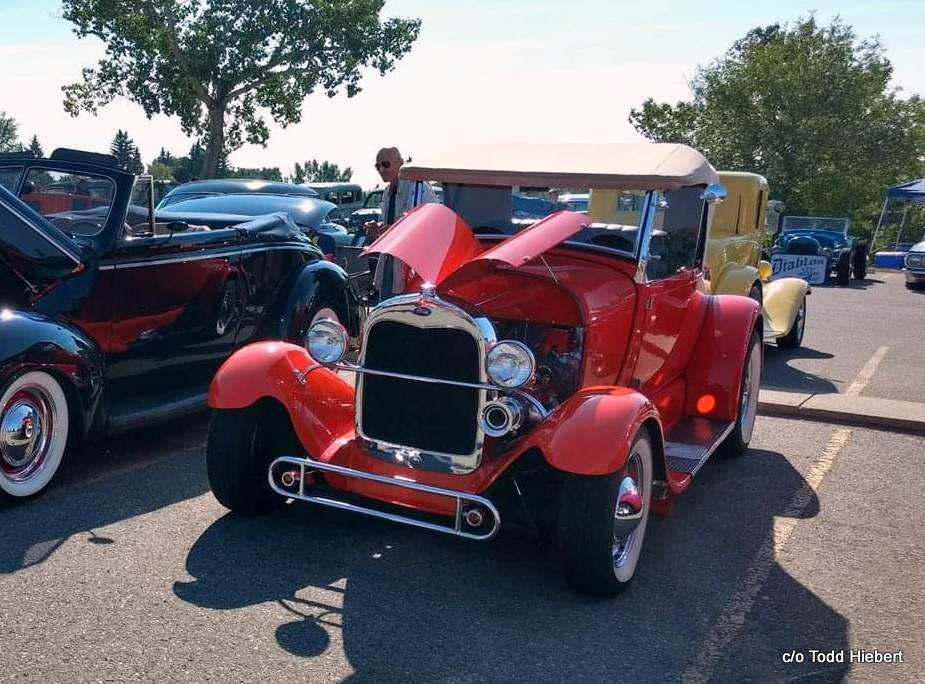 However, the engine is pure Chevy, the famous 409 big block with 3 two-barrel carbs to enhance its power curve. Todd mentioned his father bolted the big engine up to a three-speed manual transmission.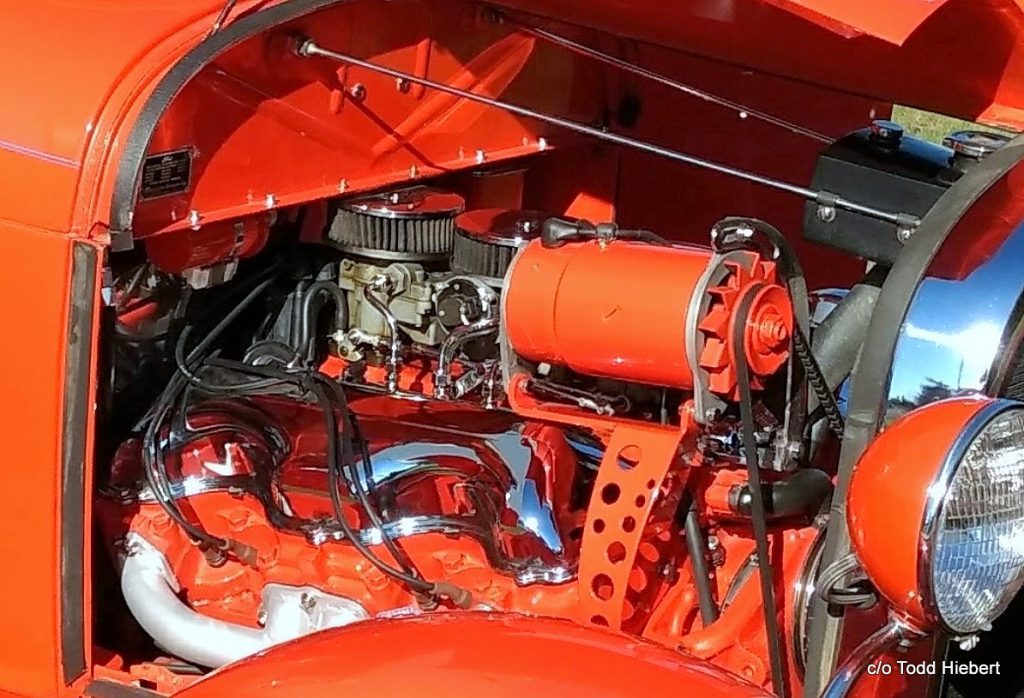 Todd also mentioned the custom hood was fabricated by his father (with the help of another car guy) and allowed the installation of the 409, along with its performance features.

The Model A's paint is also about 50 years old and was applied during the build process. Todd said his father applied about 30 coats of hand-rubbed lacquer to the car and his careful approach has withstood the test of time in a big way.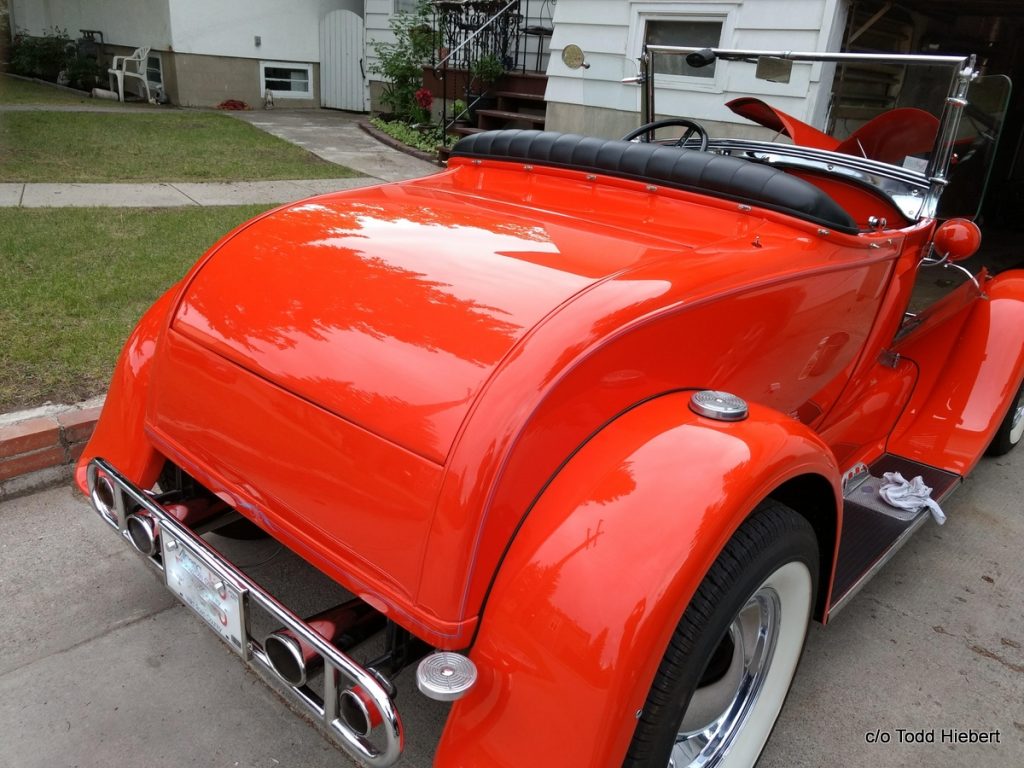 This Model A hot rod is virtually unchanged from its early years, save for the tires because Todd switched to radials due to their superior handling abilities on the road. The original tires were redlines on the front, Tiger Paws on the rear, and squirrely performance on all four of the bias-ply relics.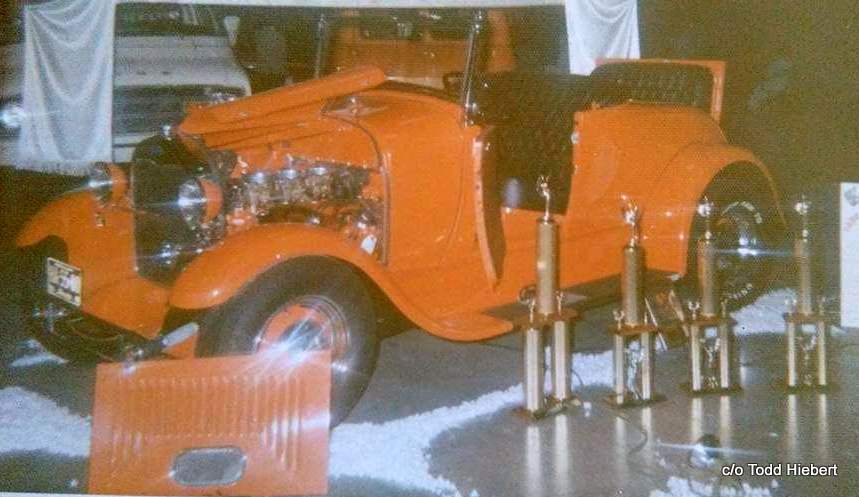 The vintage Model A still retains its rumble seat behind the car's passenger area, although Todd did not indicate whether it was used much during the past 50 years. He did reveal the car was used in three family weddings, including his own in 1994.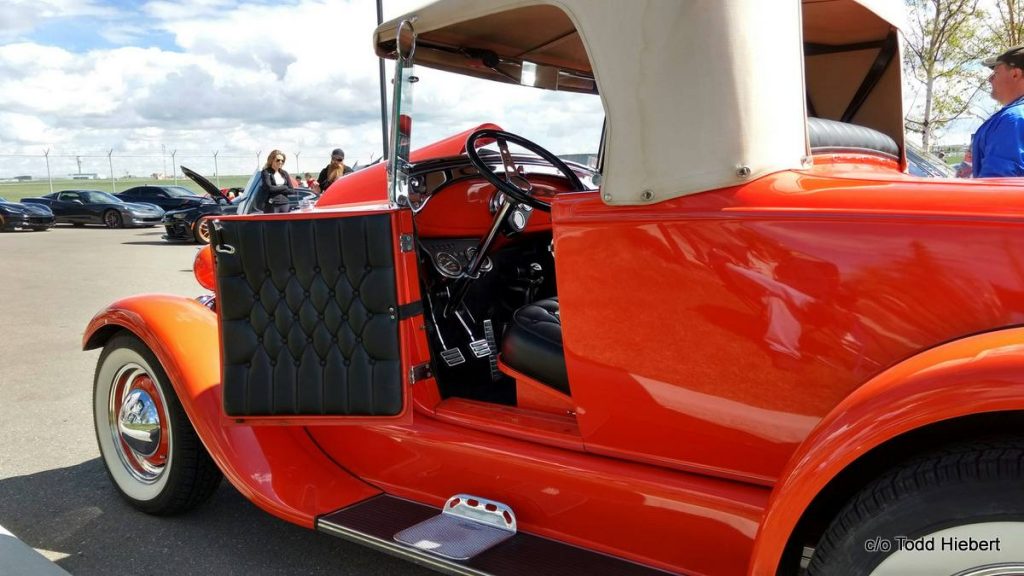 Todd's association with the Model A extends back to his childhood and helped solidify his dedication to the car hobby. He recalled his early years as a kid who attended car shows with the Model A and his dad. Todd also told MyStar, "Even as a kid, I've always loved cars."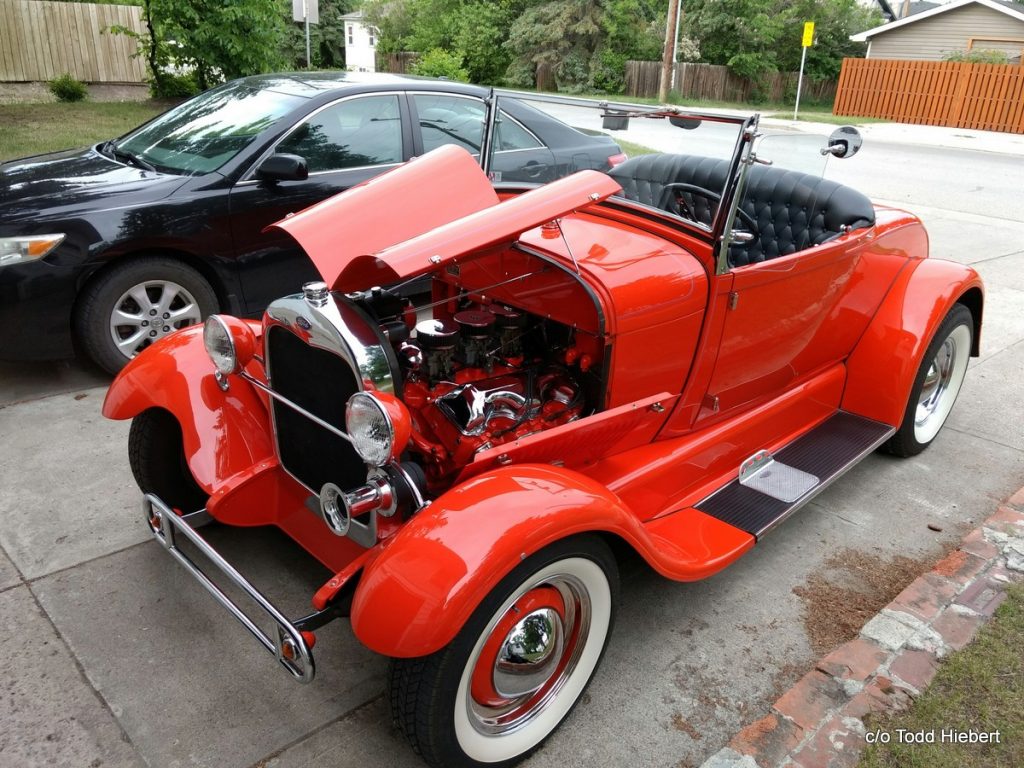 BY: Jim Sutherland
Jim Sutherland is a veteran automotive writer whose work has been published by many major print and online publications. The list includes Calgary Herald, The Truth About Cars, Red Deer Advocate, RPM Magazine, Edmonton Journal, Montreal Gazette, Windsor Star, Vancouver Province, and Post Media Wheels Section.