I don't know what it's been like in places with civilized climates, but it's been an icebox here where winters are still real concepts—with all due respect to Al Gore.
EGAuctions.com held their annual auction this weekend and yes—there were plenty of options for car guys. It was like an oasis in the desert—a cold March in the polar hinterlands desert…a spring break for gearheads.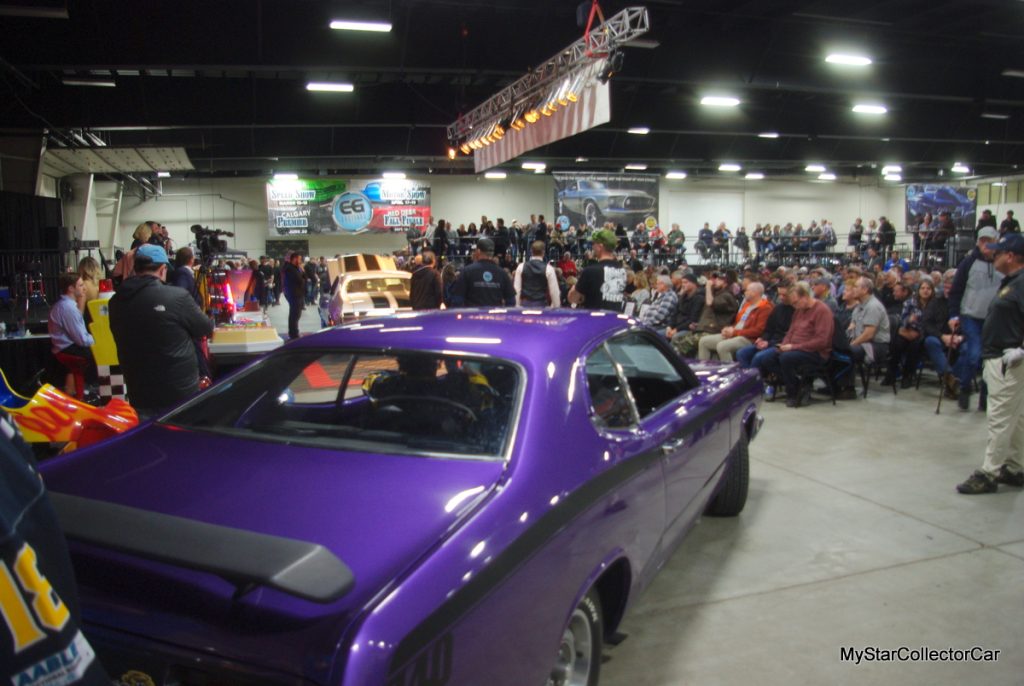 I like to focus on off-the-beaten path stuff when I see a group of vintage cars, so I'll look past crowd favorites like a high-end Mopar, Corvette or Mustang. I get the appeal because these cars were big deals when they were brand new, so history carries on to 2023—the classics are the big-dollar cars at this auction but I'm drawn to the underdogs.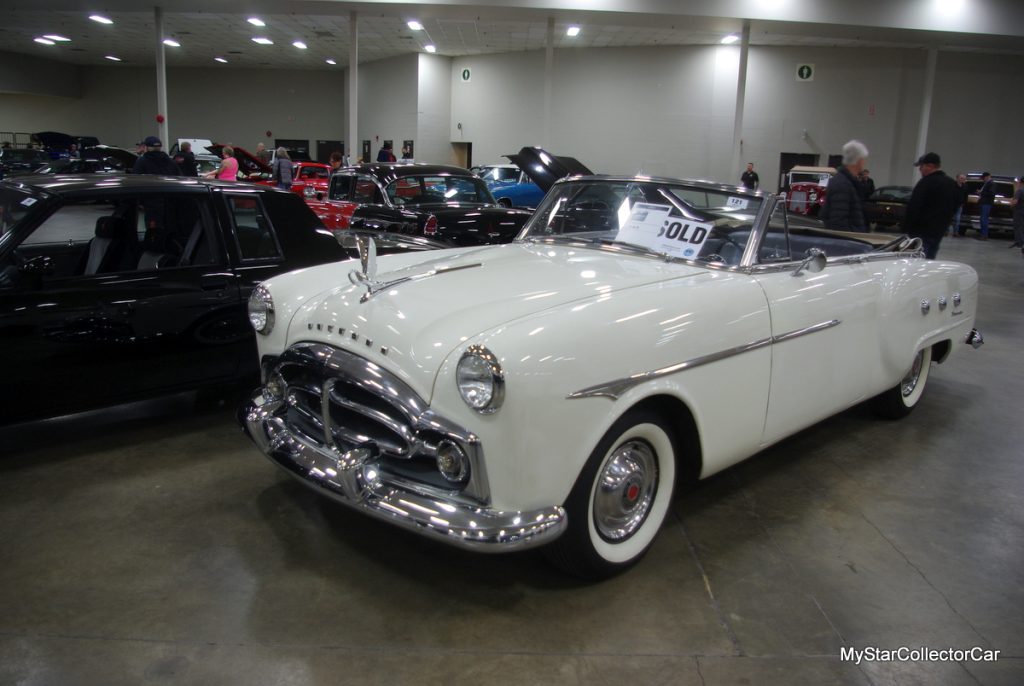 I saw a Packard convertible that would have been great to drive away (on snow tires) with the roof down on this marginally warm March weekend. This is the kind of car you never see at a car show—for that matter–you rarely saw them when they were new.
A classic 50s soft top was a welcome sight after a long winter.
There was a minty-looking Corvair at the auction. Corvairs are an acquired taste—especially if your last name is Nader, but this was a good example of a fun little car.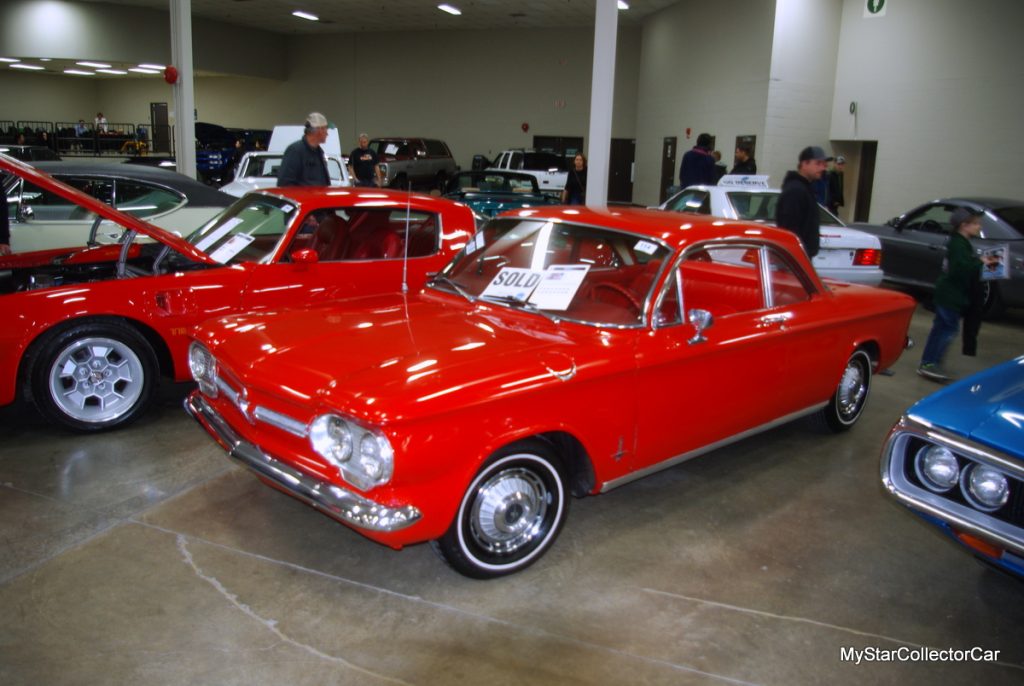 A winter drive home would have played right into this Corvair's strengths because they had incredible traction and decent ground clearance. The drive would devastate the high-end detailing on the car, but you'd definitely get home.
Shoebox Fords are more popular than the Packard or the Corvair, but they're still not as common as a '66 Mustang at any given show. Nevertheless, 74-year-old cars have their own built-in presence—more than a new Subaru will ever have on its best day.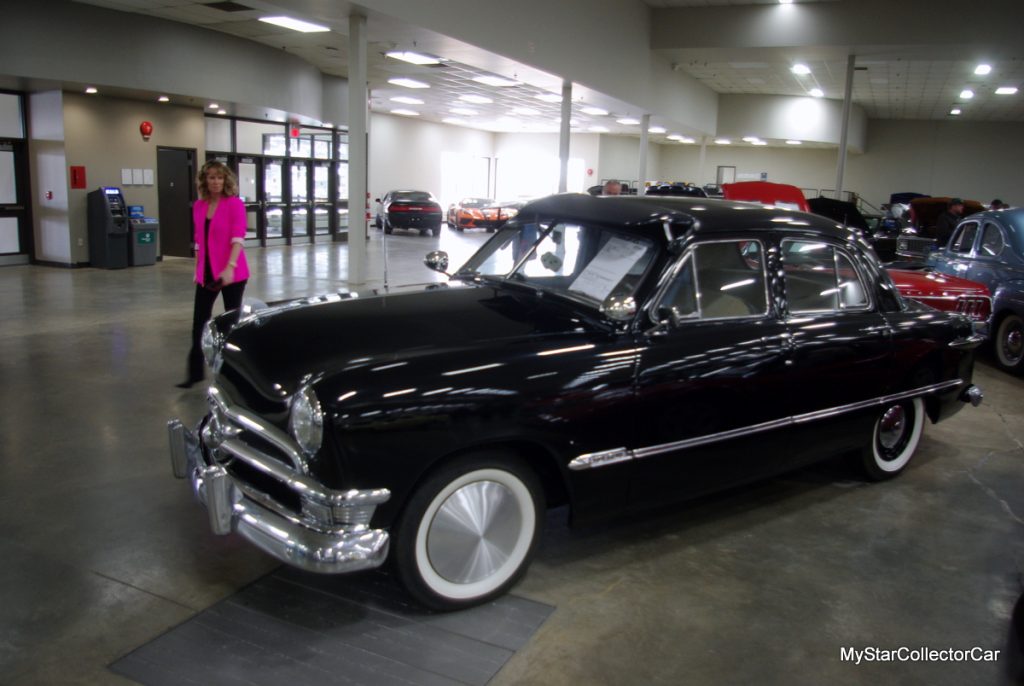 This shoebox was a classic example.
A '62 Ford convertible was another standout at the EG Auction. This Galaxie was two years beyond the style wars of the late 50s, so it had a comfortable head start on the toned-down direction of the 1960s.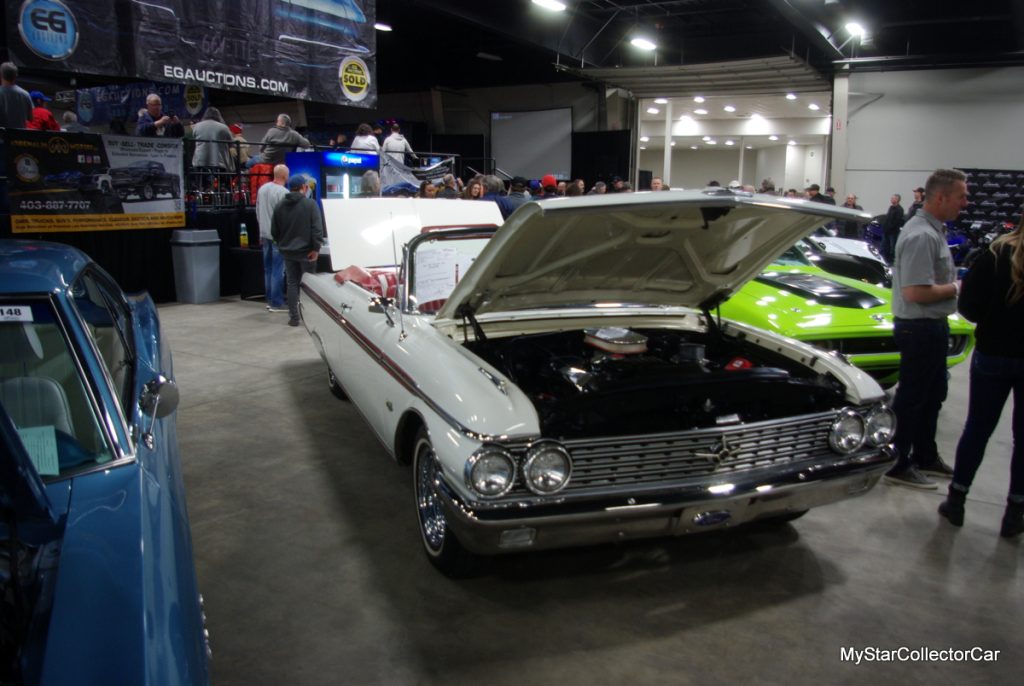 The big Ford droptop was another easy entry into the non-cookie cutter car club because then—like now—you were far more likely to see a sedan full of kids than a convertible full of kids. There were many reasons why, but a three-year-old doing hopscotch on the trunk of a car doing 75 miles per hour is a big one.
There was a '53 Olds 98 two-door hardtop listed at the auction. It was a mild custom with a big block, but the strength of this car was its understated/overstated appearance.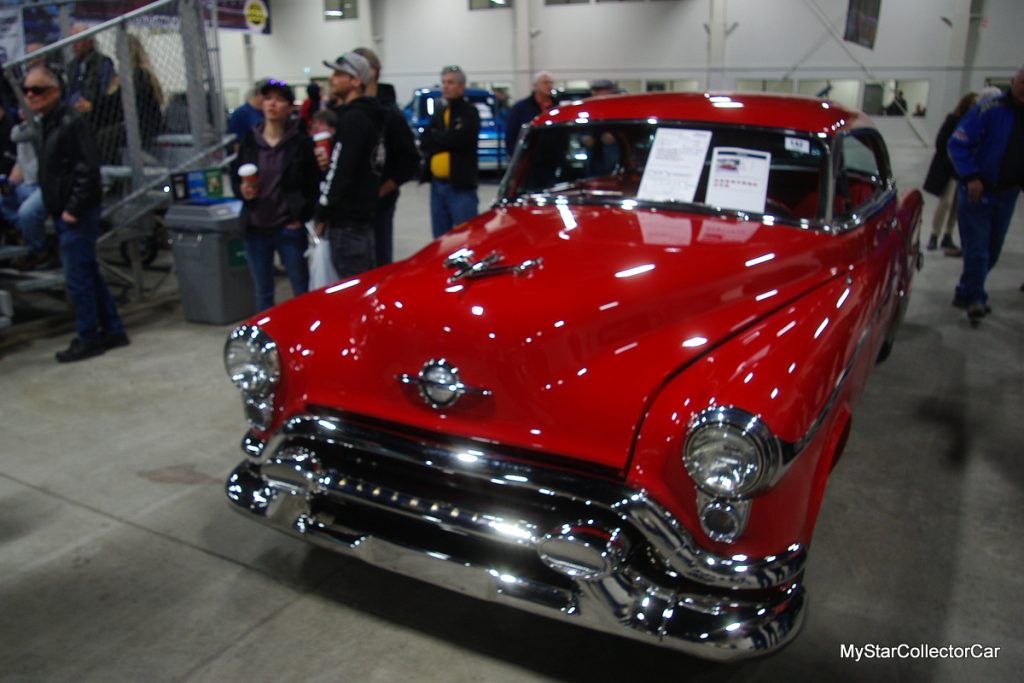 It's pretty hard to miss a massive early 50s Olds with a bright red paint job, but this car stopped short of going off the dial. This was the kind of 50s custom you would have seen in 1958, because the touches were period correct. The same car with 2023 resto-mods would sit on a new Vette chassis and everything would be digital.
By: Jerry Sutherland
Jerry Sutherland is a veteran automotive writer with a primary focus on the collector car hobby. His work has been published in many outlets and publications, including the National Post, Calgary Herald, Edmonton Journal, Ottawa Citizen, Montreal Gazette, Saskatoon StarPhoenix, Regina Leader-Post, Vancouver Sun and The Truth About Cars. He is also a regular contributor to Auto Roundup Publications.
Please re-post this if you like this article.