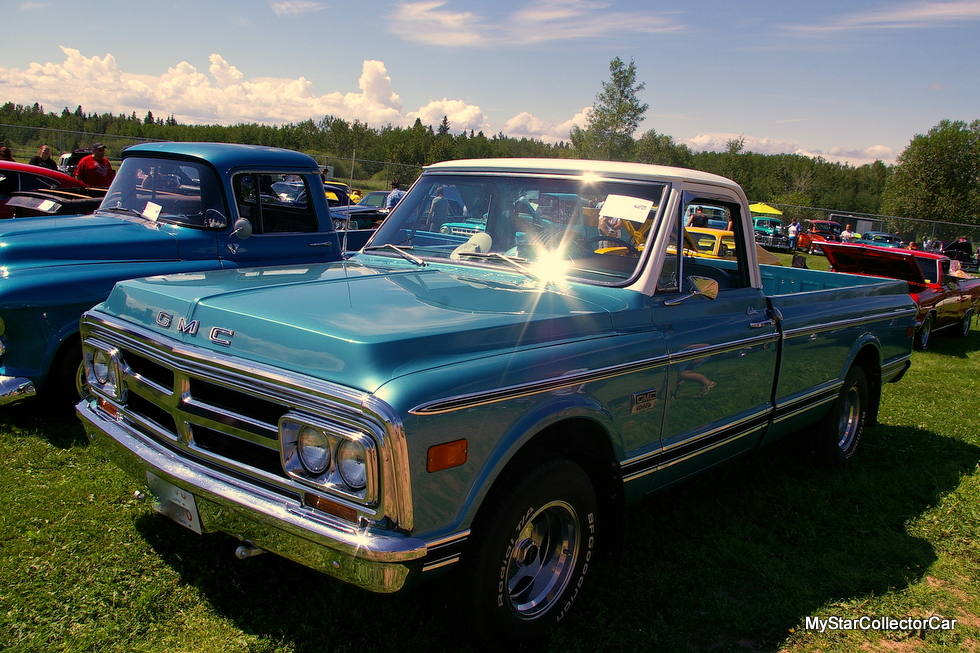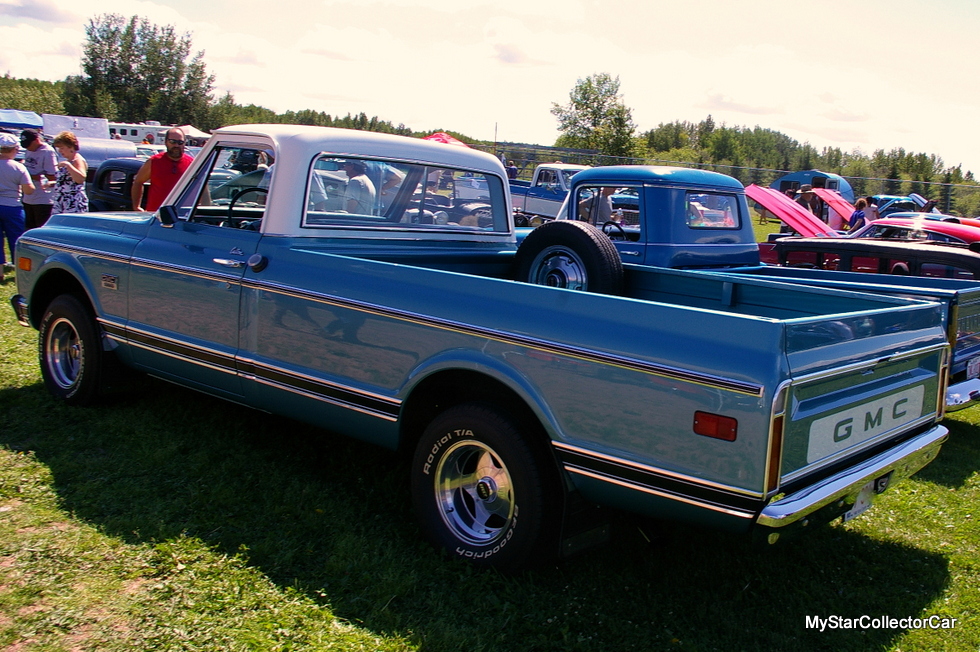 The 49th parallel was not the only thing that separated the United States from Canada in 1969.
For example, GMC pickup trucks were given different model numbers in each country.
'The Canuck version of the GMC was given a 910 model number while the American GMC carried a 1500 model number.'
The differences were largely due to international trade agreements that placed import tariffs on foreign-built vehicles, so the different model numbers allowed auto manufacturers in Canada to save money.
Lavonne Visser grew up in rural western Canada and was familiar with the Canadian version of the GMC pickup truck from a very young age. Her grandfather was a sheep farmer and owned a 1970 GMC 910 pickup truck that was a big influence on Lavonne.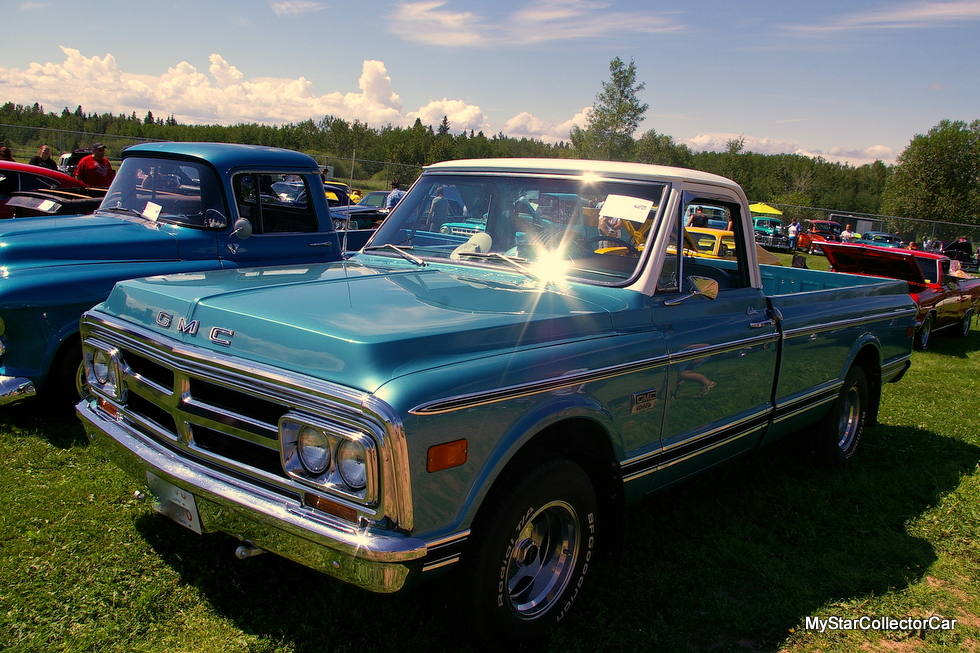 She learned how to drive at about ten or eleven years old in her grandad's GMC. Most kids who have experienced life on a farm learn how to drive at a young age and Lavonne had plenty of wide open spaces to learn the finer points of driving on her grandfather's property.
Lavonne explained how she "had no interest in horses" when she was a kid and added that she is "only interested if it burns gas and oil". Spoken like a true car girl.
It should come as no surprise that Lavonne developed a fondness for this era of GMC trucks because of her grandad and decided she wanted to own one about ten years ago. Her 1969 GMC 910 was a local farm truck and she was well aware of its history.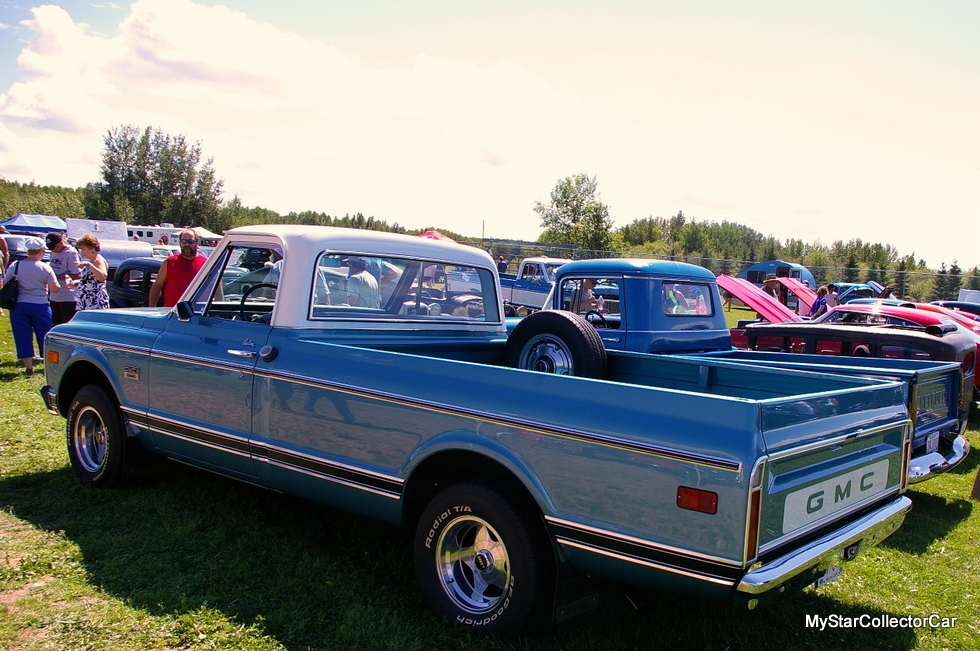 The GMC had undergone a refurbishment, including fresh paint, before Lavonne purchased it, but the truck still needed plenty of restoration work after she purchased it from its second owner.
Lavonne replaced the upholstery on the seat but noted the door panels were still in great shape. It also needed a new heater core and some mechanical work to make it ready for the road. Future plans include a return to its original factory Quadra-Jet four-barrel carb after a rebuild.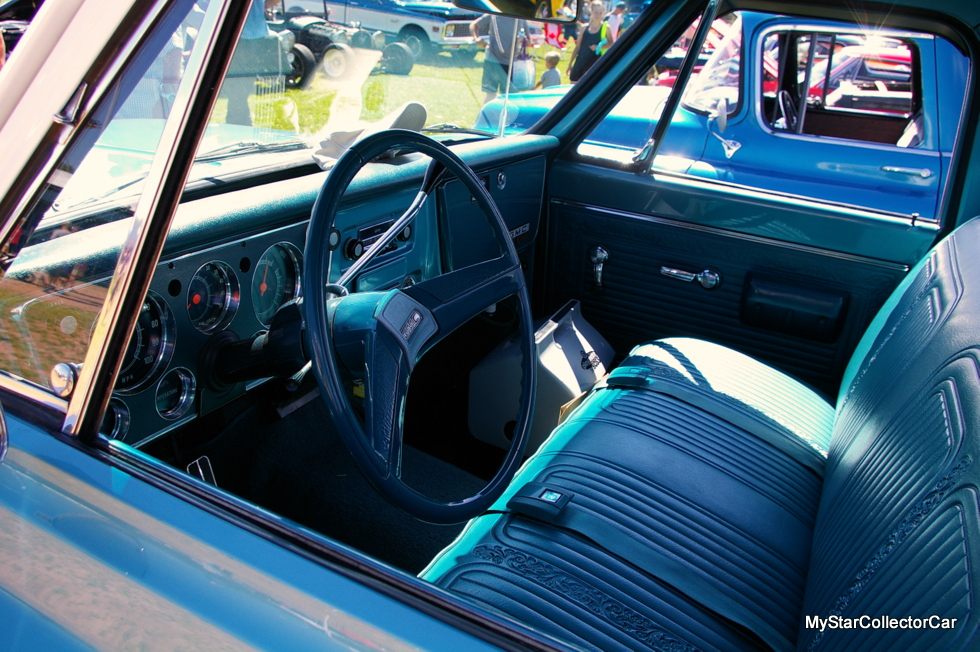 The truck still has its original 396 engine and is equipped with a factory Dana posi-traction rear end. Lavonne's husband also intends to replace the chrome valve covers with the originals once they get the original decals.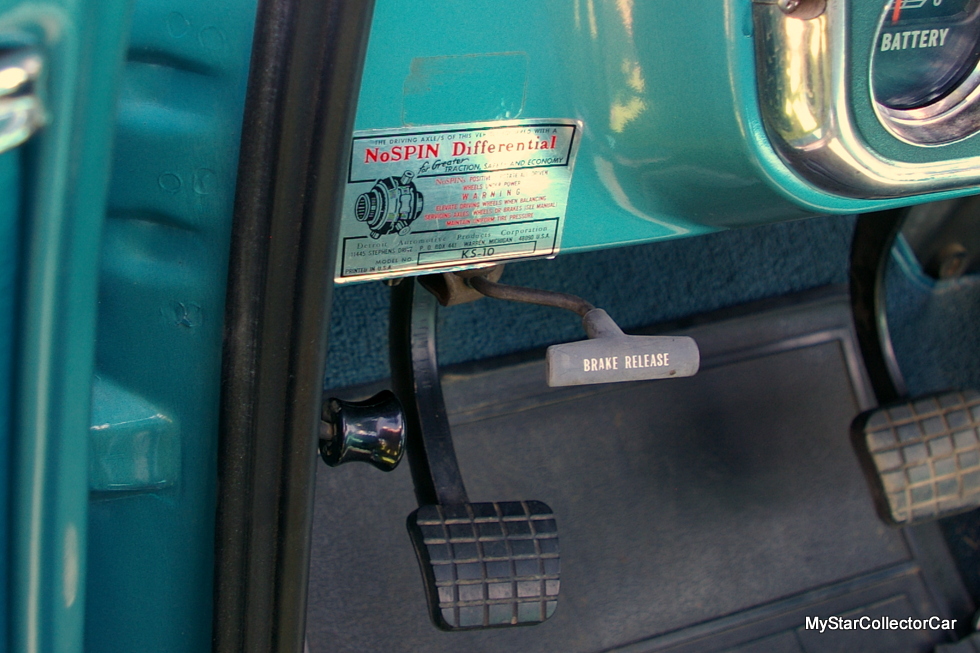 Lavonne's husband considers chrome valve covers to be "more useful as birdbaths" in his opinion, plus Lavonne wants to stick with her plan to bring the GMC back to its original specs. The originality extends to the factory markings on the firewall that have somehow survived the passage of time.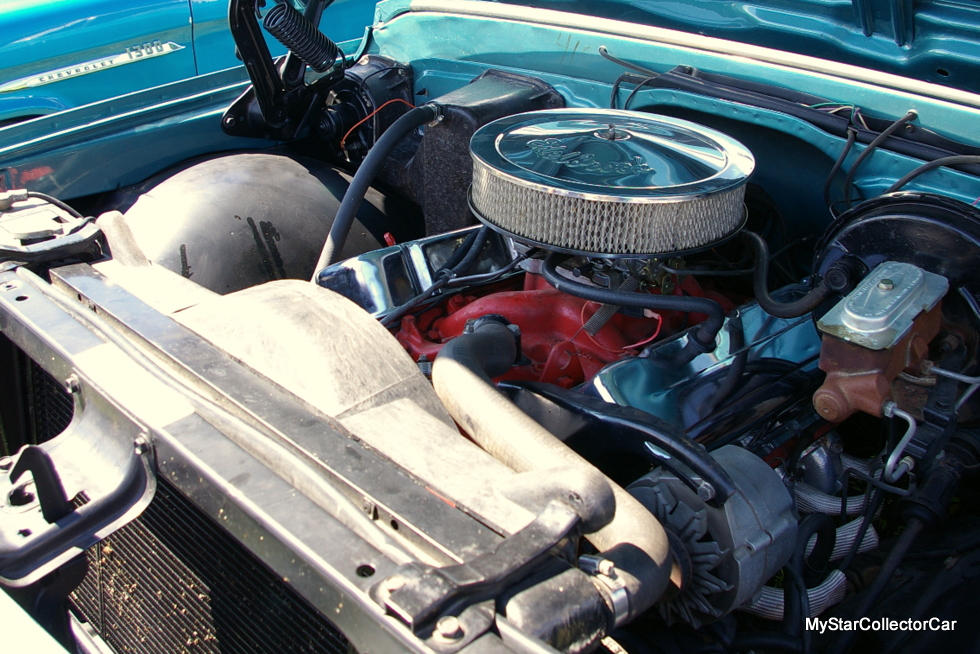 One of the more interesting features of the truck are the front tow hooks. The hooks were a rare option, according to Lavonne's husband, and he found them unused and stored in the cab of the truck.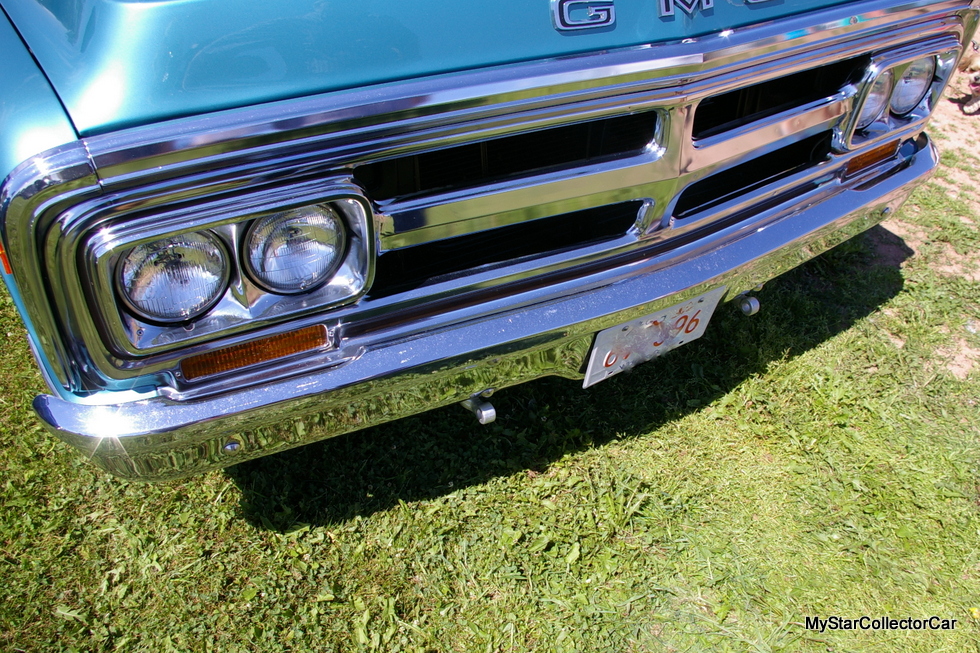 There are very few pickup trucks that have survived their duty on a farm because they were built and bought for hard work.
'Somehow Lavonne's 1969 GMC beat the odds and gave her a chance to fulfill her dream to own a truck like her granddad's truck. Talk about a happy ending.'
Jim Sutherland
CLICK HERE to Like us on Facebook
CLICK HERE to Follow us on Twitter
CLICK HERE to Follow us on Pinterest
Please re-post this if you like this article.