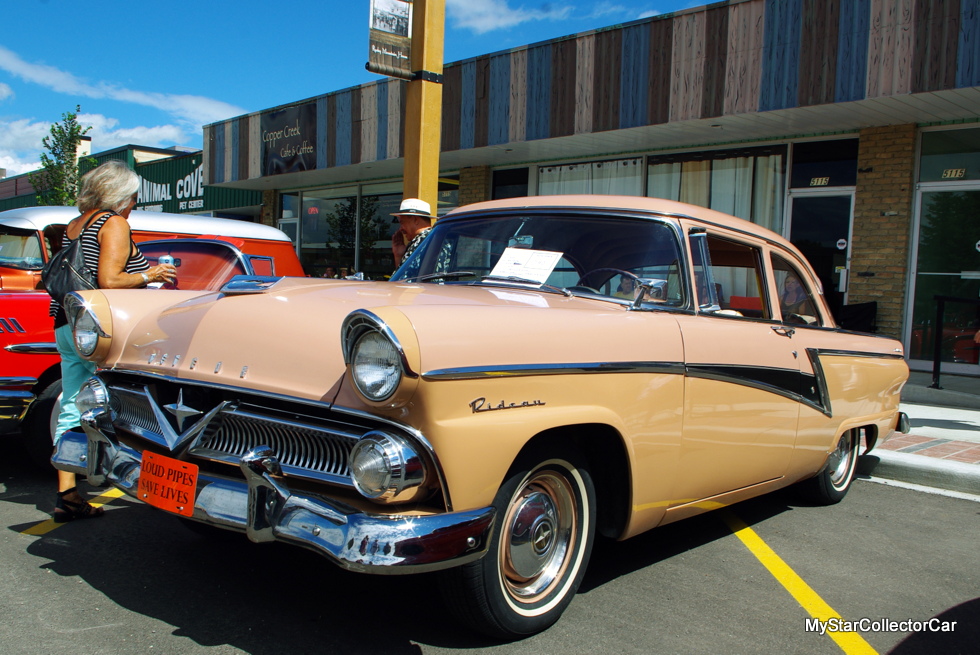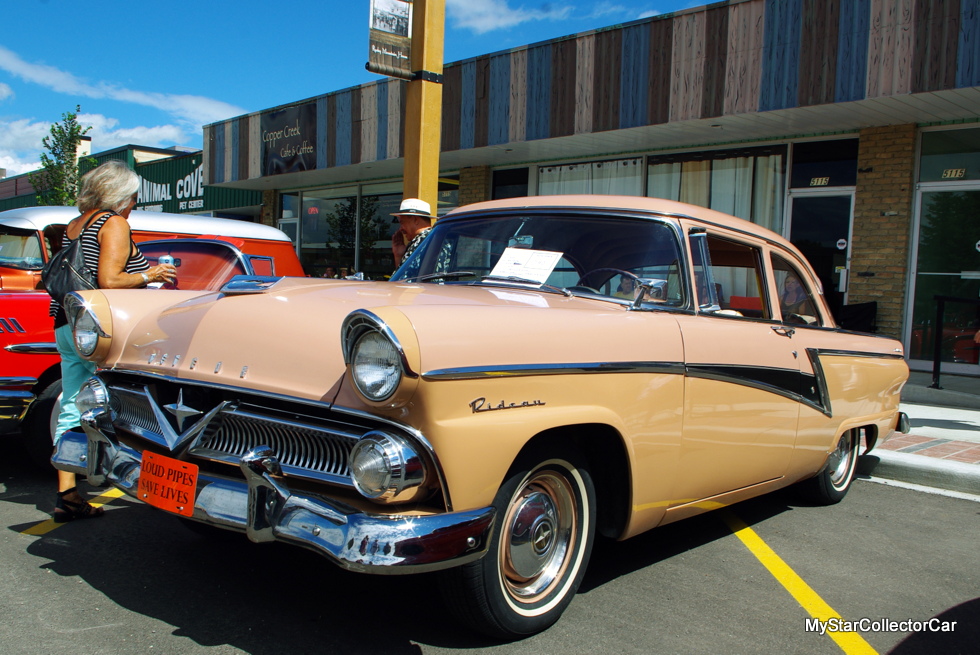 Car guys have their favorites and many of them fall into fairly predictable patterns.
'There are the classic Corvette guys, the Camaro guys, the Mustang guys, the Challenger guys—this is a standard pattern for choices but there are outliers.'
Outliers such as guys who like Meteors.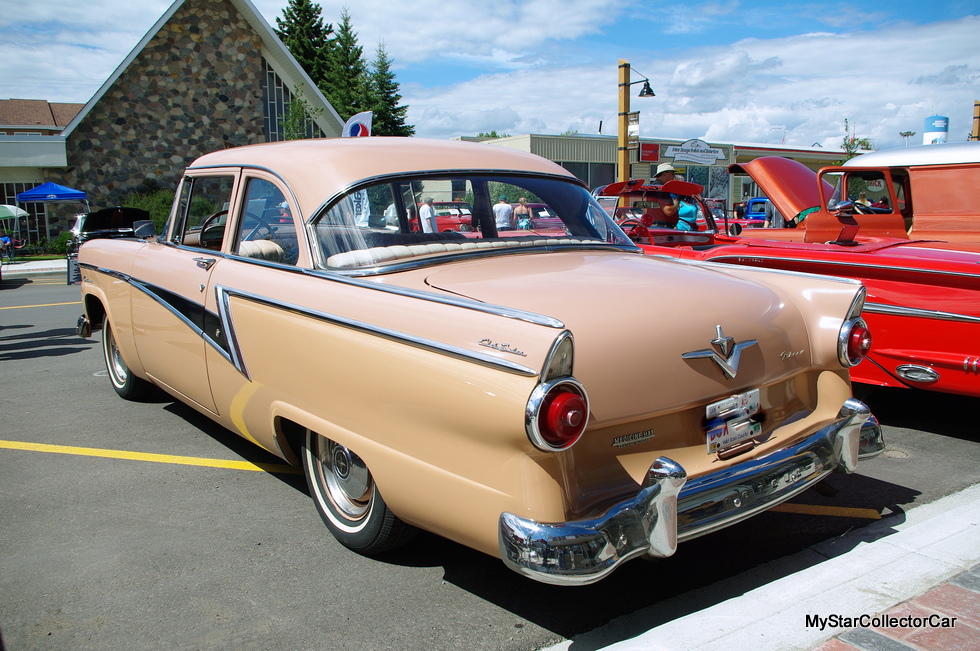 Stan Schreiber is definitely a Meteor guy. He owns a 1955 Meteor Rideau two-door sedan but this '55 is far from his first Canadian Ford. He's owned a few over the years but this 2-door post may be the rarest because they only made 664 of them in 1955.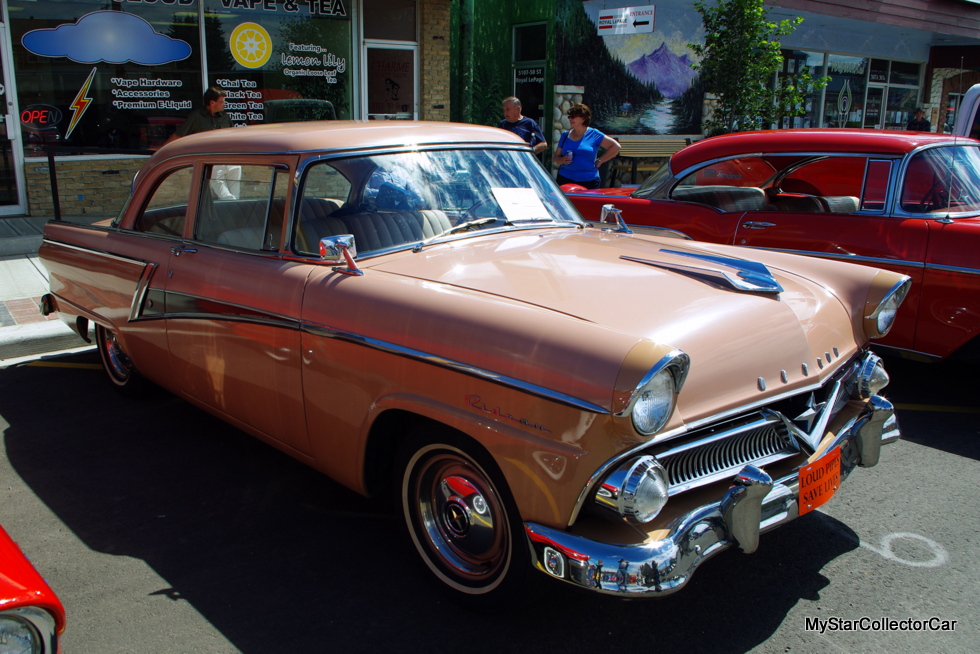 This is a typical bare bones 50s ride with a 272 cubic inch V-8 and three-on-the-tree manual transmission.  Stan said "Some guys say they have a 292 or even a 312 but when you check the numbers they're a 272 and this one is definitely a 272".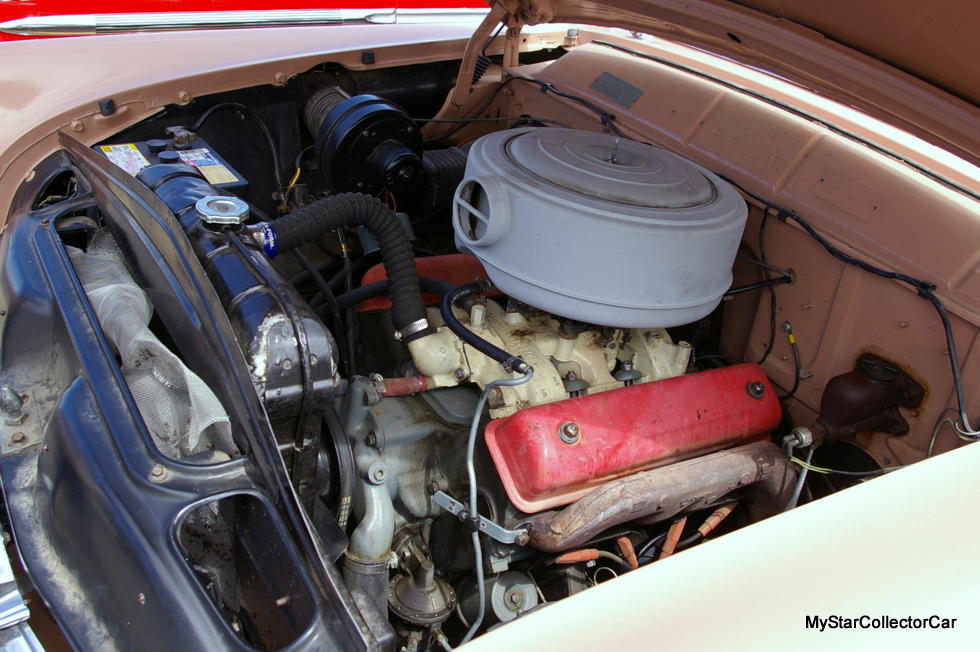 Stan is the fourth owner and he bought this classic Canadian from the widow of the previous owner. The Meteor led a good life under its former owners so this is a solid example of a good driver class car.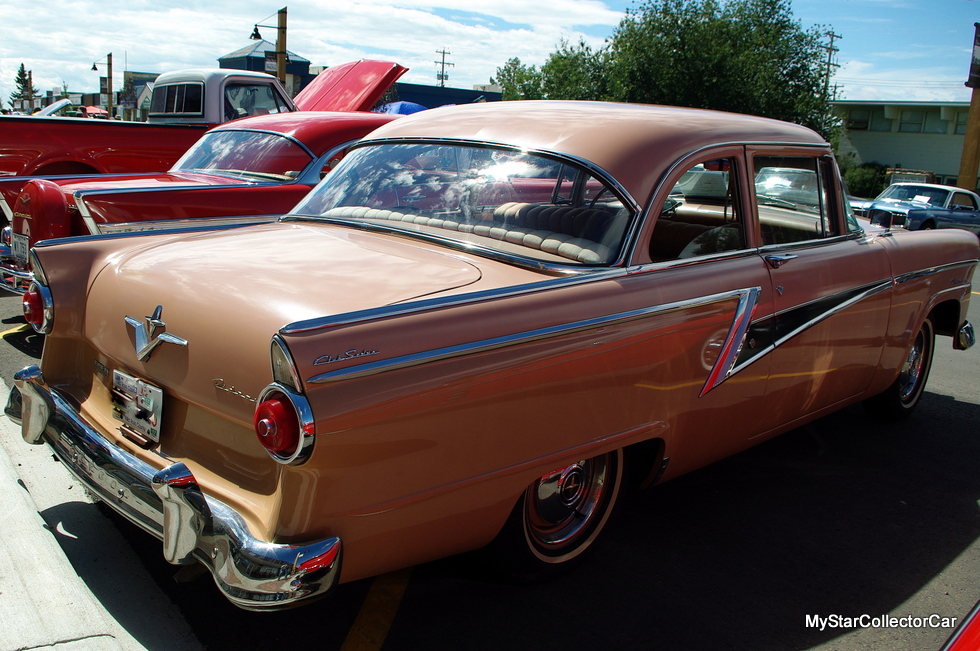 The car was bought brand new in Vulcan, Alberta and it retains most of its original interior. Stan explained how the "door panels are the only pieces that aren't original".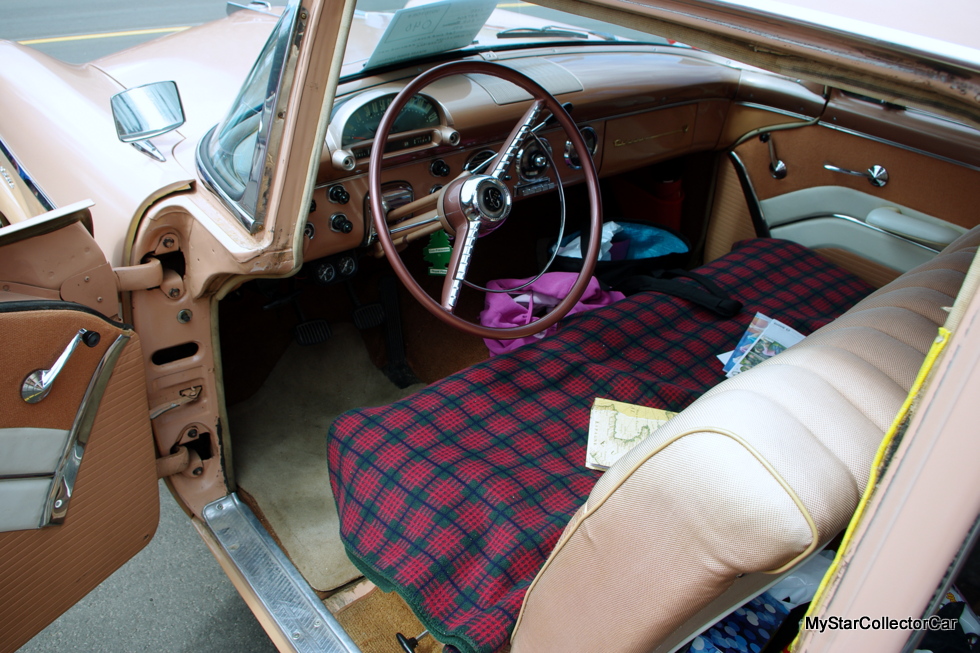 There were some mods over the years like the '74 era four-barrel carb to replace the original (and aptly named) "firepot carb"  but this '55 Meteor is basically a time capsule in many ways. Stan admitted it was "a frame-off restoration but some stuff wasn't done right".
The paint job is a good example because it's off the factory shade so Stan's son "painted parts of it in the original color" and the difference is obvious when you examine the headlight brows and the  lower belt line of the Meteor.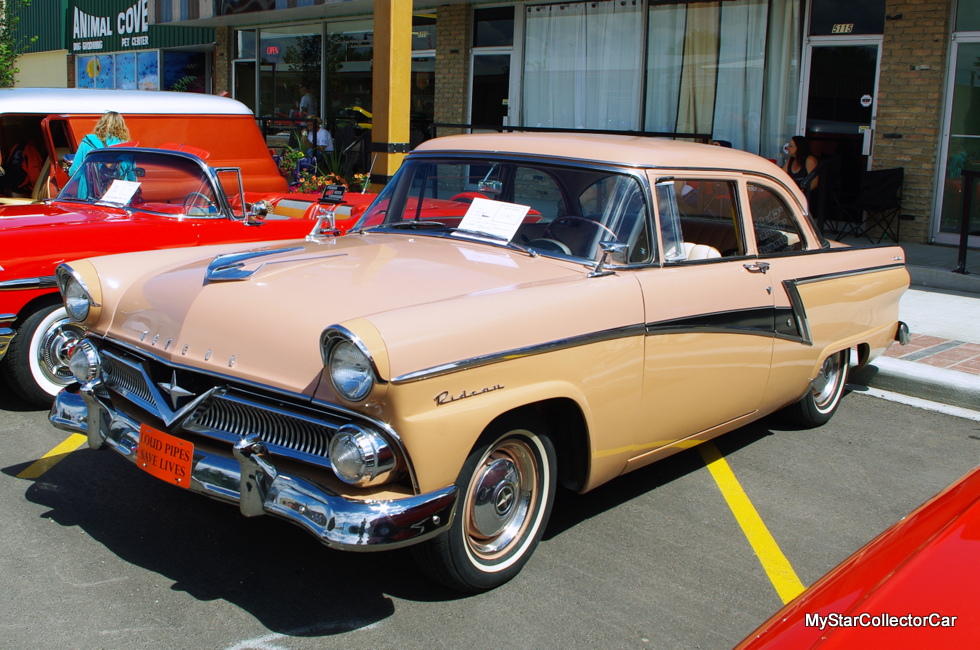 Stan is the ultimate "drive it 'til it drops" guy because he believes the term trailer queen is a 4-letter word plus he's got an old school philosophy about the mufflers. He didn't like the quiet part: "The guy put a new muffler on it but even though I'm 66. I'm still a teenager at heart so I didn't like the quiet part so I said 'I gotta change those mufflers" .
He did change the mufflers out to a more robust sound but Stan admits his wife "isn't too crazy about the sound" on the highway. Stan tests the limits on that too because he says, "It's hard to keep it under 70 miles per hour".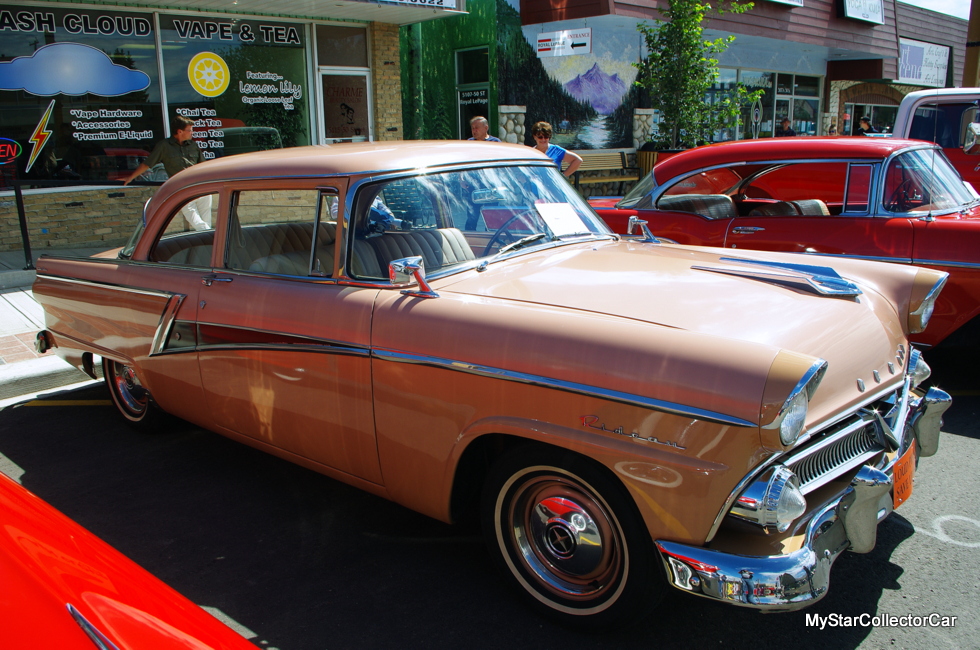 The one major issue Stan has with his '55 Meteor is the gas mileage. He explained how his son, "Has a 4-door sedan and he's got a 302 and when we were on a trip he burned a ¼ tank of gas and I burned about ¾ of a tank". He's considering a swap but Stan loves the original side of his old Meteor so the verdict is still out on the venerable old 272.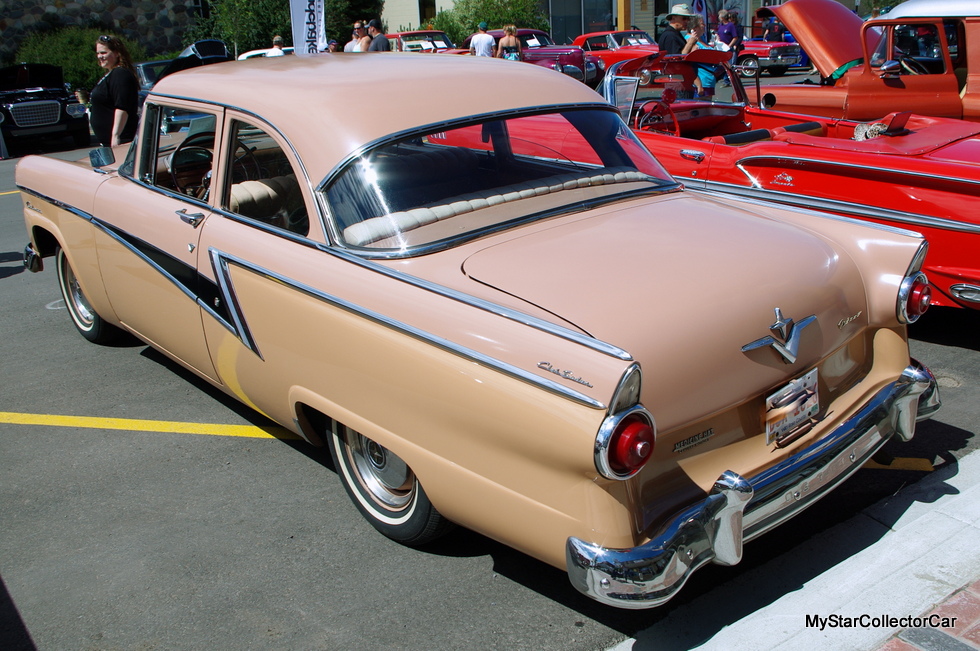 The Meteor is a perfect fit for Stan in many ways because he has such a strong connection with these Canadian Fords. The other major factor is the sheer fun factor because Stan "just loves going on a road trip in it" and he explained it well.
"New cars are just transportation but old cars have character"
Jerry Sutherland
CLICK HERE to Like us on Facebook
CLICK HERE to Follow us on Twitter
CLICK HERE to Follow us on Pinterest
**Please re-post this if you like it.