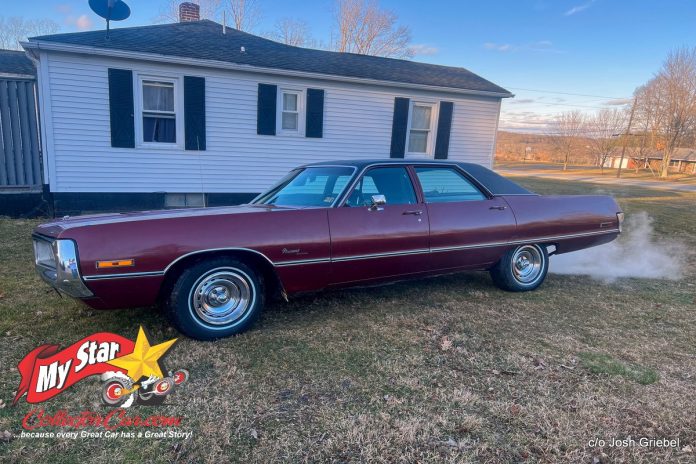 The big Mopar C-bodies have a small, but very dedicated following.
These cars typically had two fates once they were taken out of service—(a) as a donor for big block Mopars or (b) as a candidate for a demo derby.
Josh Griebel explained how the story started: "I bought the car when I was 14 in November of 2021 and I have been working hard on it since then. I have rebuilt the motor and transmission completely rebuilt the front suspension among many other things".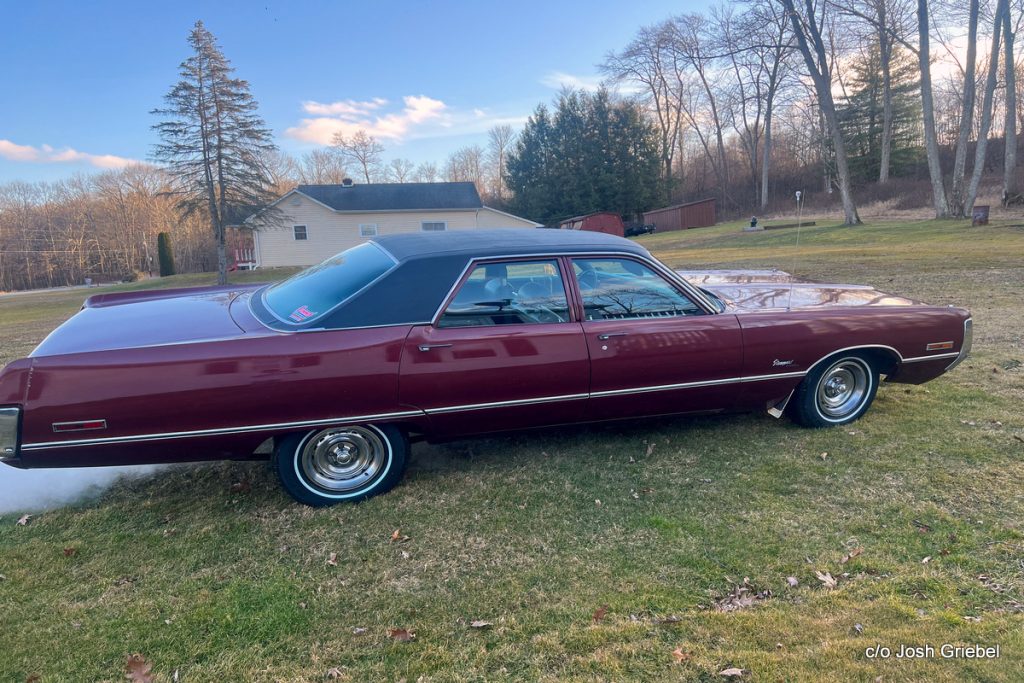 He knew the history behind the car as he explained: "A bit of a back story on the car–the original owners bought it brand new in Zelienople, Pennsylvania, and drove it until they passed away in 1994. Then the car sat in a barn for several years, until I bought it and it's just been a really fun learning experience for me".
Josh explained why this big Mopar was so special: "My father grew up in a family with 10 other siblings and he would always tell me stories about how they would all pile in the back of the family car (A 1972 Plymouth Fury) and that really stuck with me and made me want to get a big old car".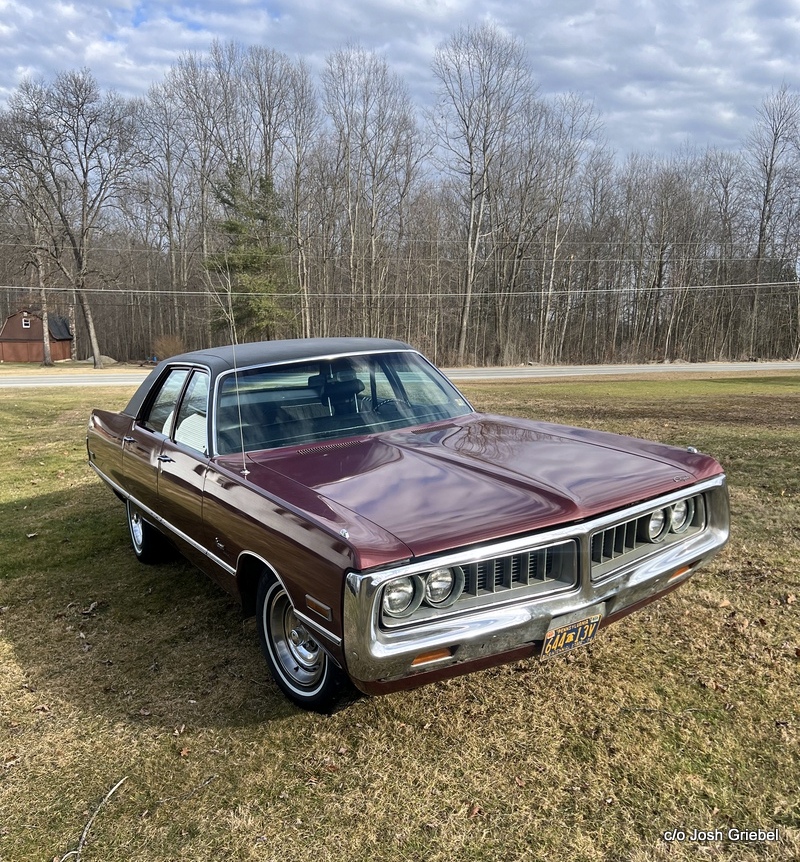 Josh bought this car the old-fashioned way: "I had saved up $2800 over the summer and had been looking for a car and I saw it on a car marketplace. The seller was asking $3000 and a derby guy wanted to buy the car for the $3000 asking price but to avoid the car being sent to the derby the seller took my offer of $2800.
The rest of the story was more hard work: "I would work on the car every day after school and my dad would help me on the weekends. There are still a few things that need done to pass Pennsylvania State Inspection such as an exhaust leak and I need to replace the windshield wiper motor".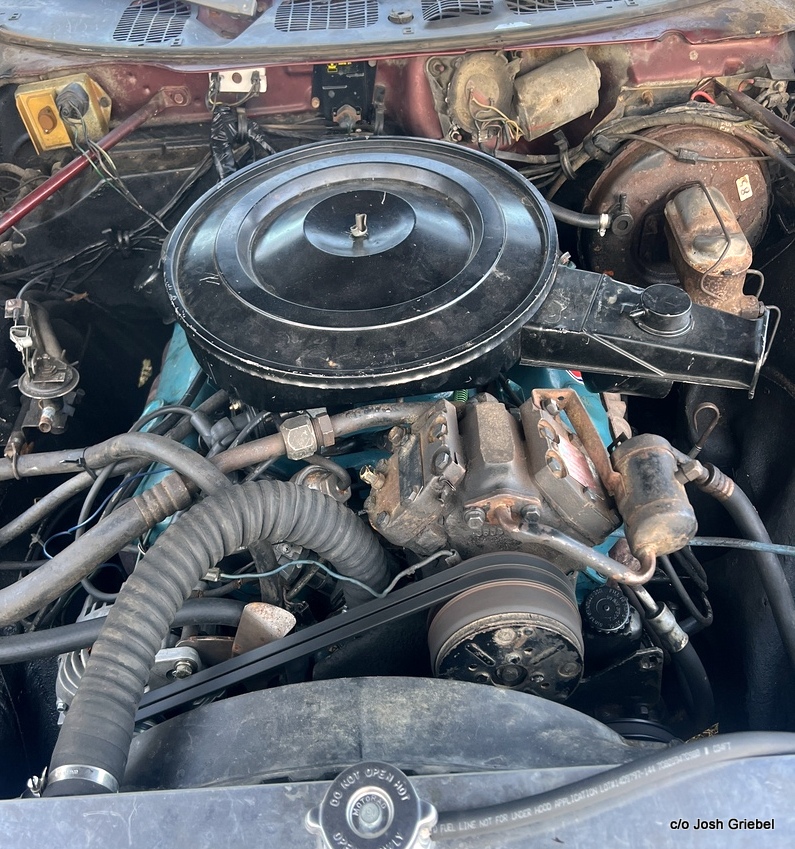 Josh is really happy with his 51-year-old classic, and he's surprised by the road feel: "It rides like an absolute dream–everybody who's ridden in it is amazed at how smooth it is compared to modern cars".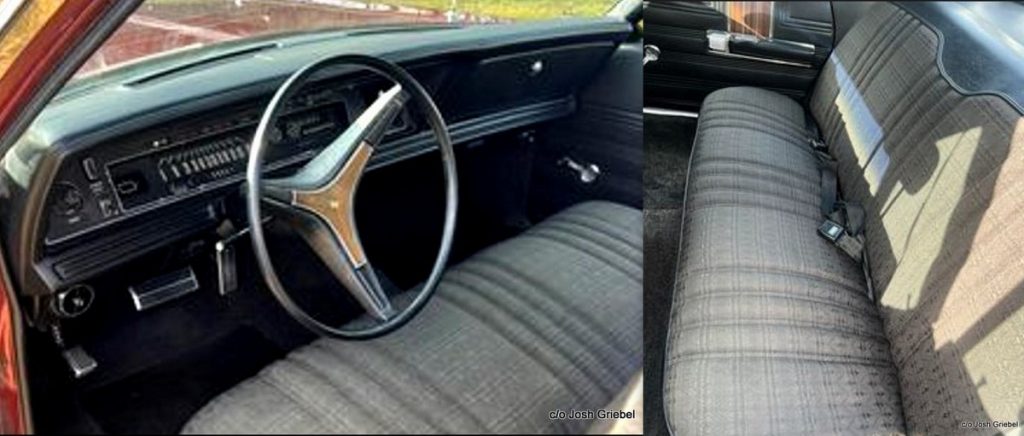 He's definitely the only guy in high school with a 70s land yacht, but the Newport has made him famous: "My friends love the car they are amazed at how big it is."
For the record, he gets a mixed reaction from his parents: "My father always says it's just like he remembers from back in the day. My mother is still a little scared of it to be honest".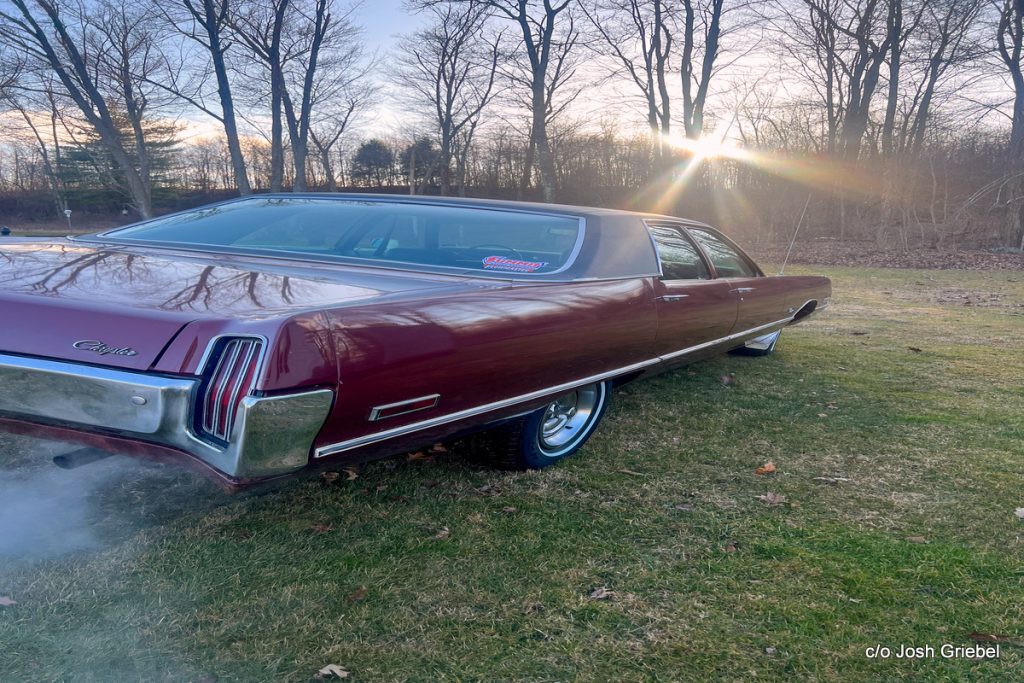 The most important reaction came from Josh himself.
By: Jerry Sutherland
Jerry Sutherland is a veteran automotive writer with a primary focus on the collector car hobby. His work has been published in many outlets and publications, including the National Post, Calgary Herald, Edmonton Journal, Ottawa Citizen, Montreal Gazette, Saskatoon StarPhoenix, Regina Leader-Post, Vancouver Sun and The Truth About Cars. He is also a regular contributor to Auto Roundup Publications.
Please re-post this if you like this article.