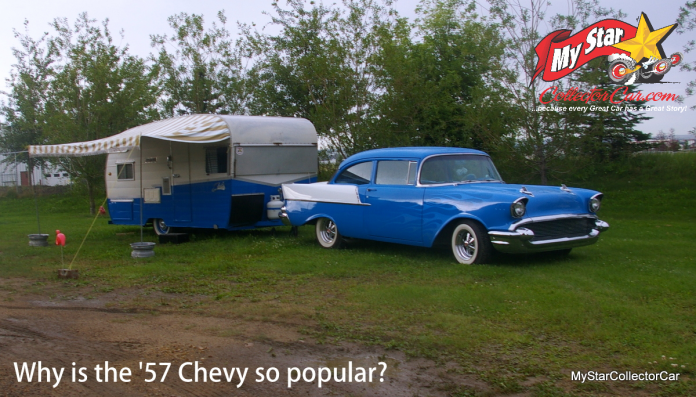 There's a standard joke about the '57 Chevy – they're called belly button cars because everybody seems to have one.
The question is why are they so popular?
Here are five good reasons.
1-They're Chevrolets.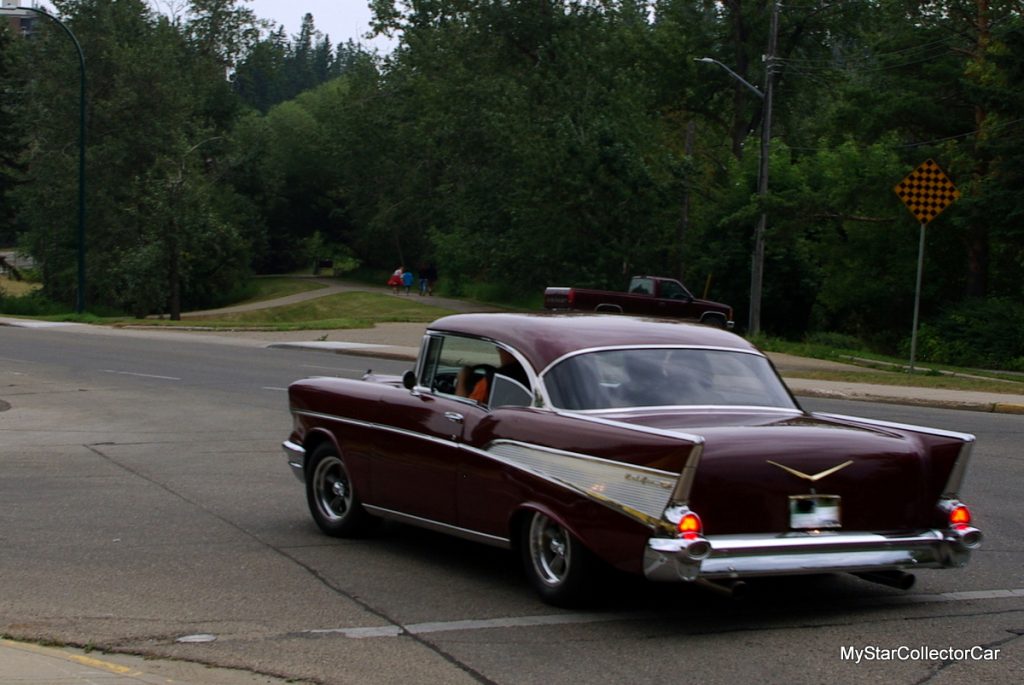 This may seem like a bold statement – bordering on cocky – but the Chevy name carries a lot of weight with buyers. It did in 1957 too – even though Ford outsold the Chevy in the 1957 model run. Chevy was the default choice for a lot of buyers because they always ranked high in overall resale value, so they could run with the best in the affordable car price wars. Chevys became the warm, familiar blanket cars…nothing fancy – just good, reliable, smart, excellent bang for the buck vehicles.   
2-The small block V-8.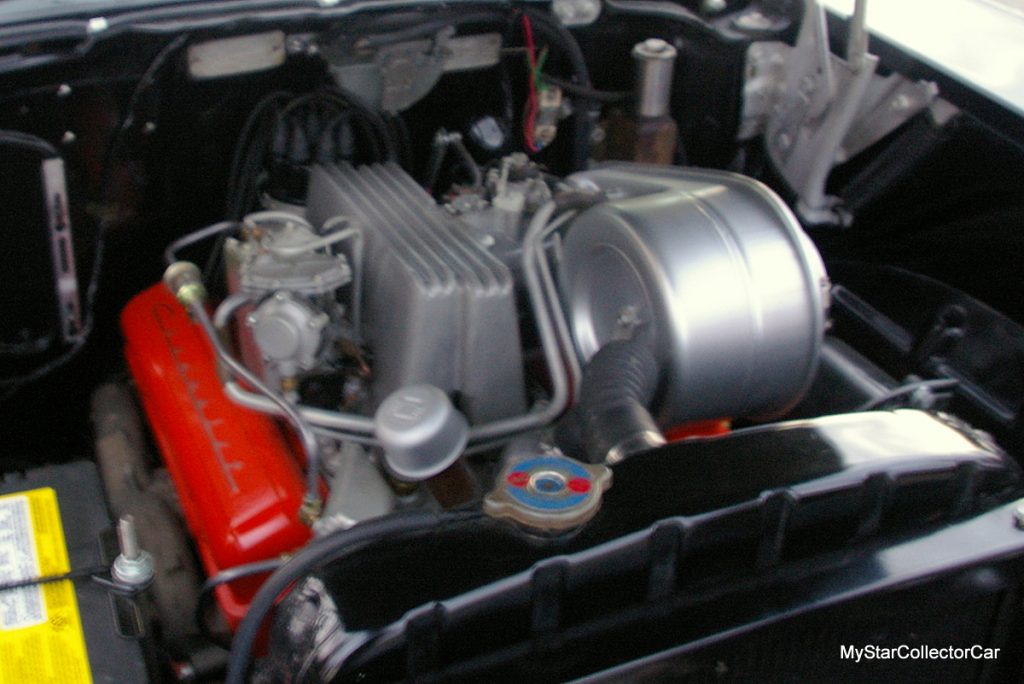 The Chevy small block was in its third year and it grew to 283 cubic inches. Ford thumped it in power with its supercharged 312 cubic inch, 300-horsepower V-8, but the 283-horsepower fuel-injected Chevy was no shrinking violet. Plymouth was also in the mix with its 290-horse 318 but the small block Chevy lived on for decades in various forms because it was so well-engineered.
3-The Black Widows.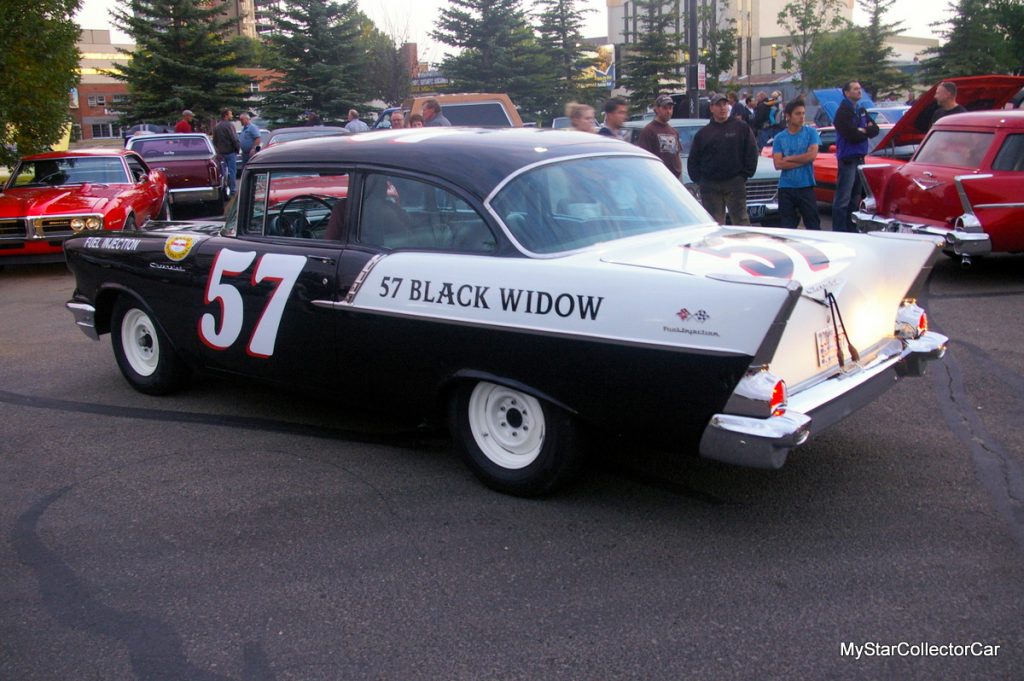 The Black Widow Chevys took NASCAR by storm in 1957. They were stripped-down '57 Chevy two-door sedans and they obliterated the competition in the 1957 Grand National season. They couldn't keep the Black Widows down because they won with fuel injection and carburetors that year – it simply didn't matter. There's little doubt the "Win on Sunday and sell on Monday" attitude paid off in Chevy showrooms across North America.
4-The reliability factor.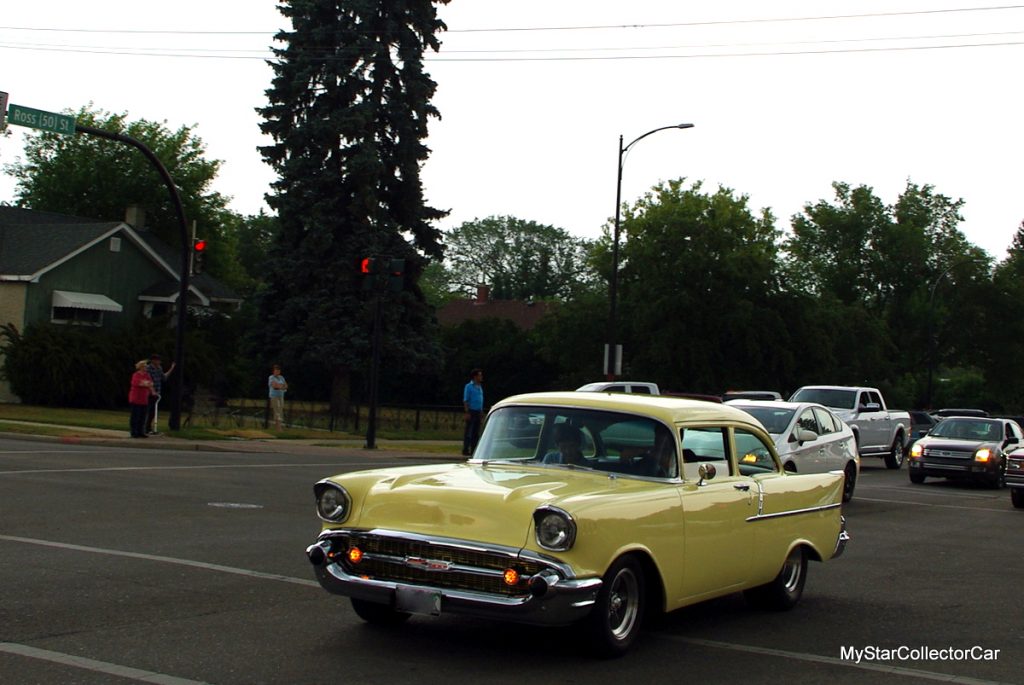 Plymouth bushwhacked Chevy with their lower, leaner and meaner style in '57. In fact, Harley Earl (the father of the tri-five Chevy) is said to have asked his designers to quit after he saw the '57 Plymouths in a sales brochure. Fortunately for Earl and his design team, the '57 Plymouths had some major quality issues, so the big gains made in 1957 were lost in 1958. Chevys, on the other hand, became very sought-after used cars because they simply lasted longer than the competition. They may have given up ground in the starting line for styling, but the '57 Chev won the long game with their cleanly-styled, functional and reliable cars.
5-They became 50s icons.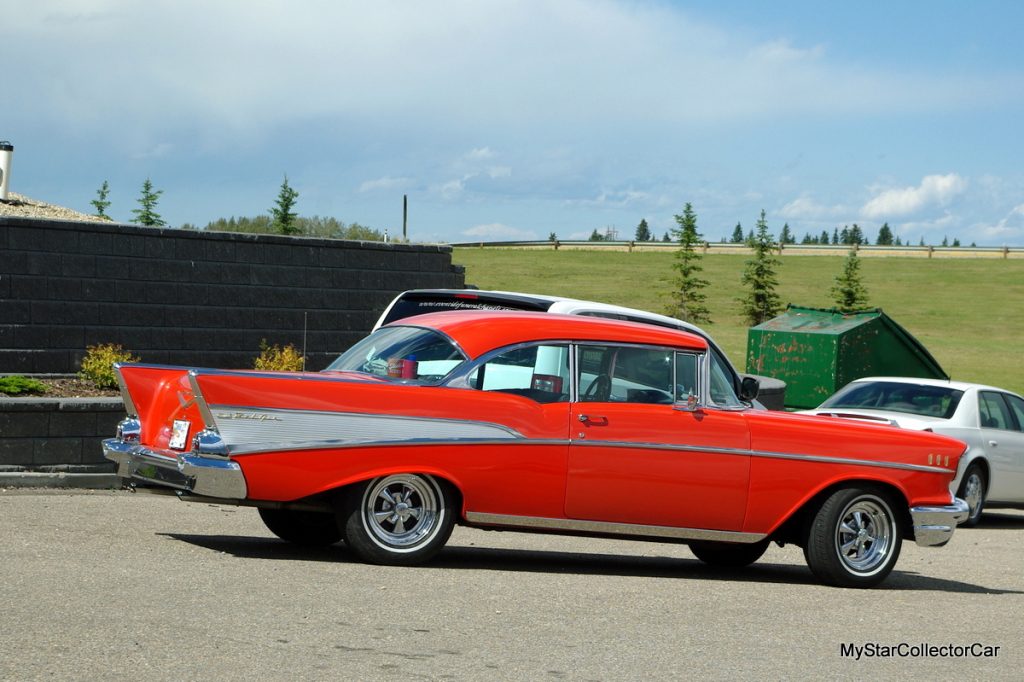 There are three things that will always be associated with the 1950s. A guy named Elvis Presley is one of them; Marilyn Monroe is another and the 1957 Chevy is the third 50s icon. You can't swing a dead cat without hitting a poster of Elvis, Marilyn or a '57 Chevy at an old car swap meet…or car show. Sometimes you'll see all three in the same poster.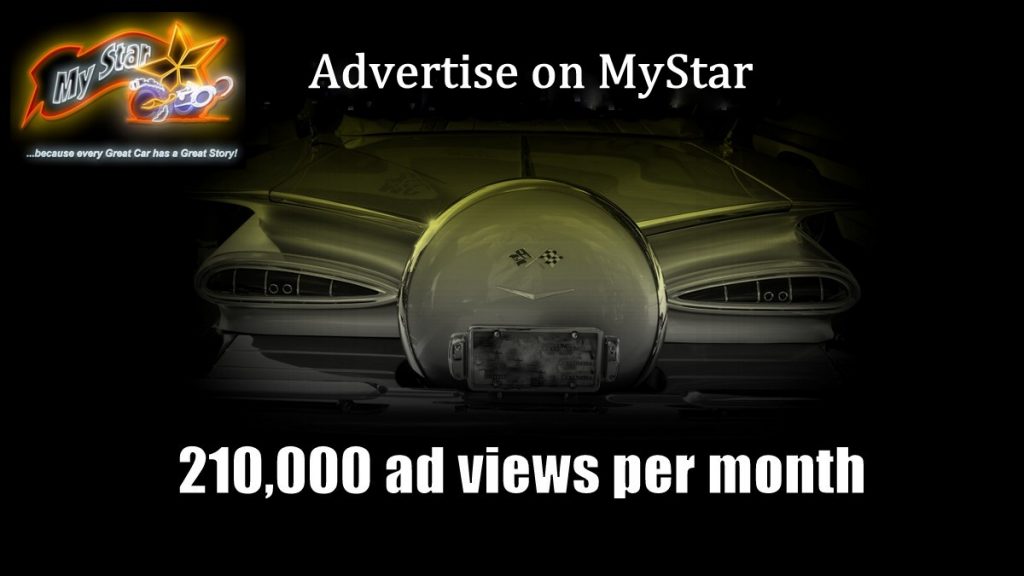 The '57 Chevy may have lost the sales skirmish with Ford 63 years ago, but in 2020 it's pretty clear who won the war.
Just go to any car show and count the belly button cars.
By: Jerry Sutherland
Jerry Sutherland is a veteran automotive writer with a primary focus on the collector car hobby. His work has been published in many outlets and publications, including the National Post, Calgary Herald, Edmonton Journal, Ottawa Citizen, Montreal Gazette, Saskatoon StarPhoenix, Regina Leader-Post, Vancouver Sun and The Truth About Cars. He is also a regular contributor to Auto Roundup Publications.
Please re-post this if you like this article.