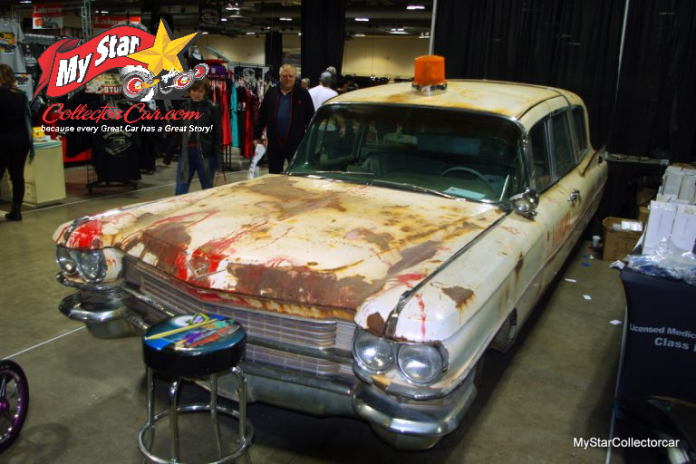 Every old car or truck project comes with a history so the owner has a big decision at some point in the process.
Do you preserve history as-is or do you turn back the years and bring the classic back to factory-new?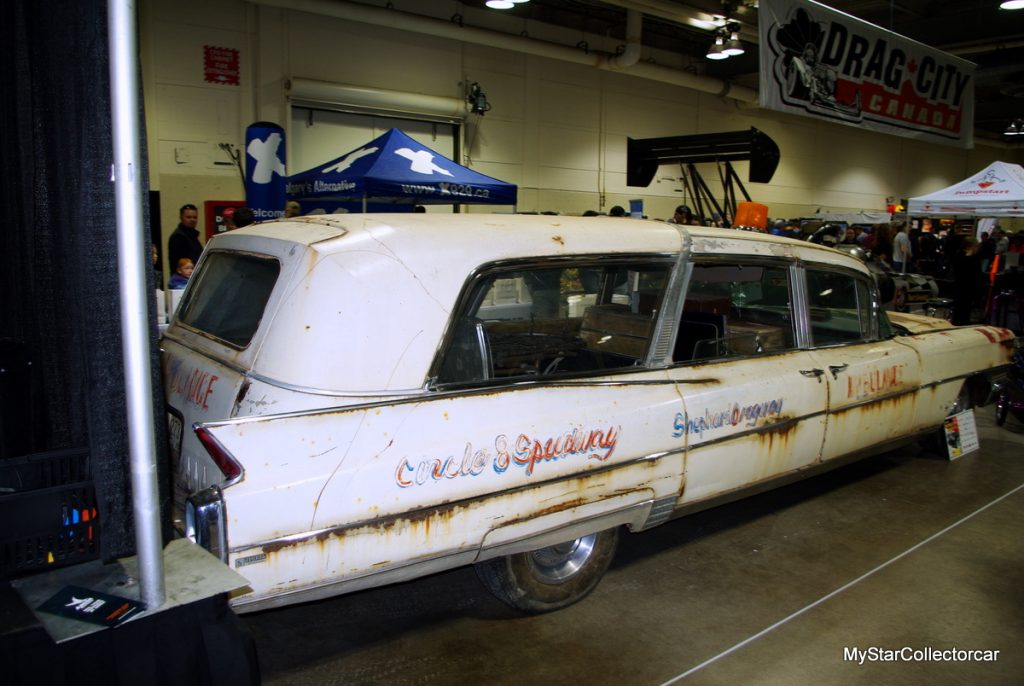 Wade Keim owns this famous ambulance and he knows he'll face a big decision at some point in this vehicle's future.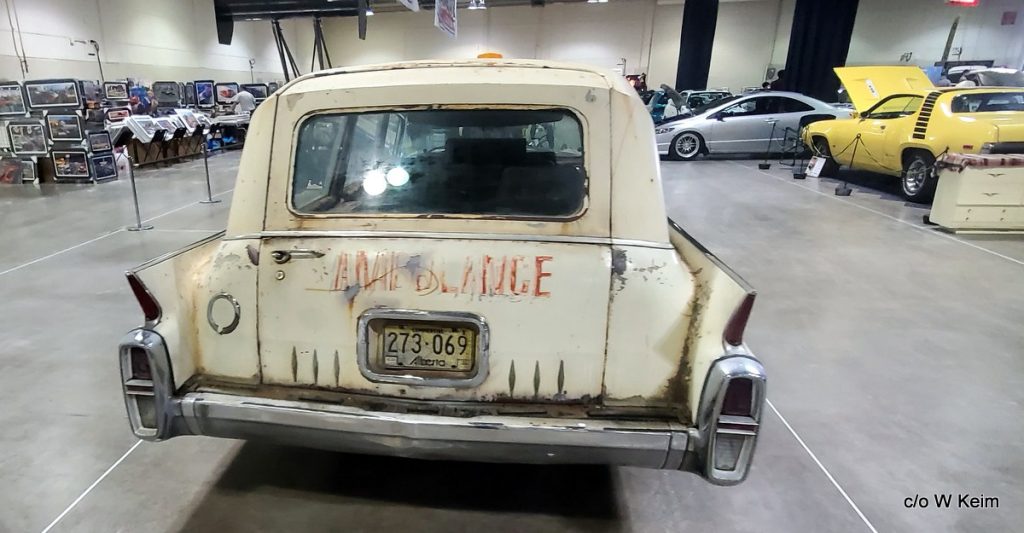 The Caddy was an ambulance at the Circle 8 Speedway and the Shepherd Dragway in Calgary, Alberta, Canada in the 60s and 70s so it was a familiar sight at every event.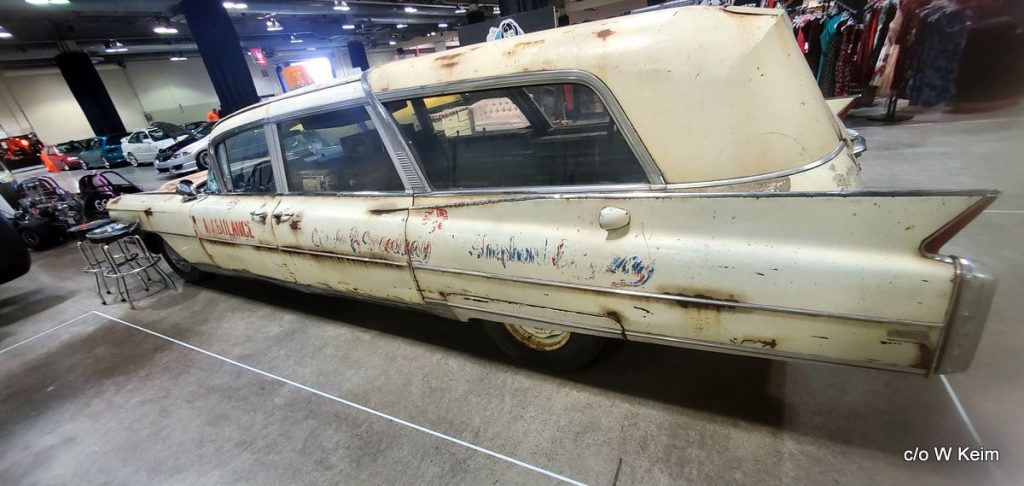 Wade isn't 100% certain but he believes the ambulance worked the tracks "probably until they shut down". Wade can't nail it down because he was born long after the track closed but he's a huge student of the car's history so he's learning about it as he goes.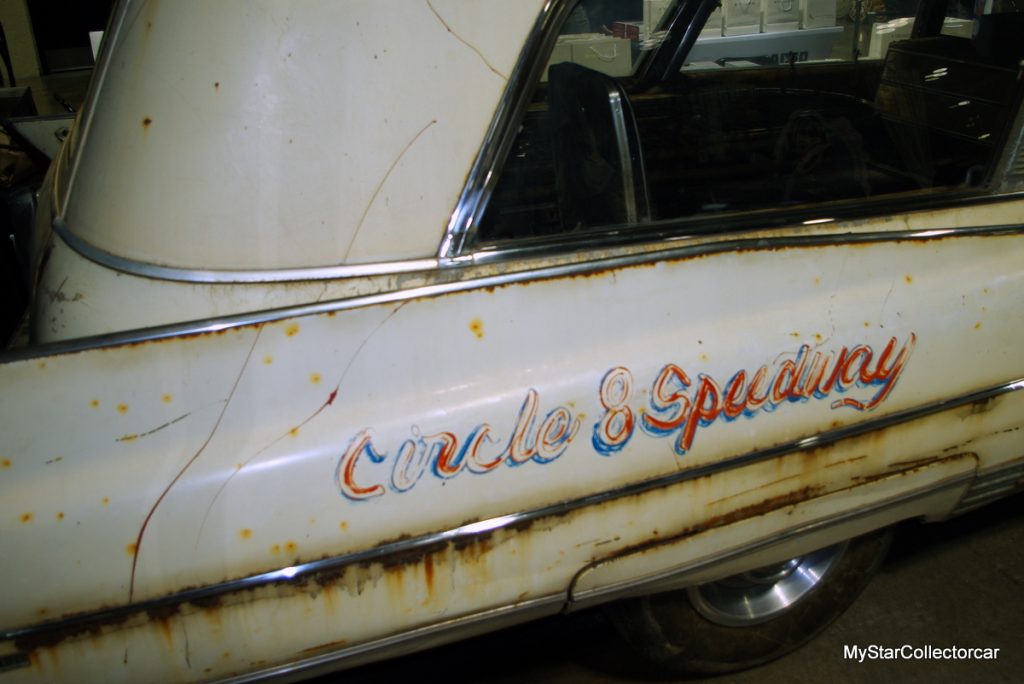 Wade has owned the '63 Cadillac for about five years – he bought it from his boss who owned a wrecking yard. The car's last job was as a prop for a haunted house so that explains why the fenders look a little gruesome. Wade said this car was also set up as a hearse as well so that made its haunted house appearance more credible.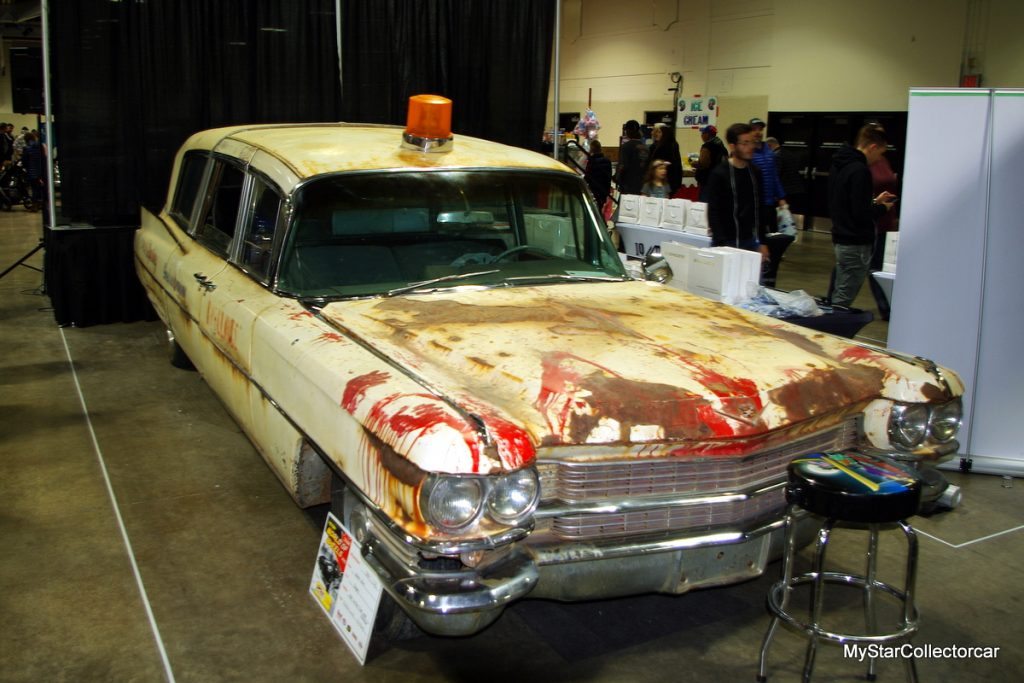 The 390 cubic inch V-8 under the hood is out of a '61 so it came with a generator but Wade swapped it to an alternator. He still has the original 390 and he believes it will be a part of his future plans for the Caddy.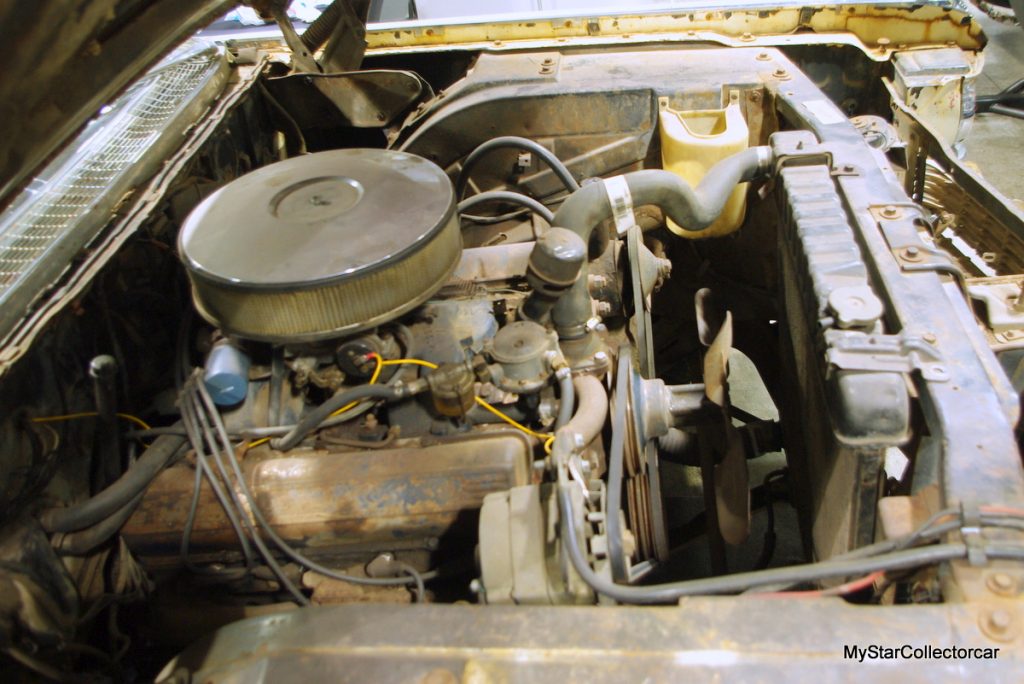 Wade is also a student of this ambulance's specs so he said, "it weighs 6000 pounds and the back end weighs more than the front end". He said "it runs and drives right now" but he wants to take it another level.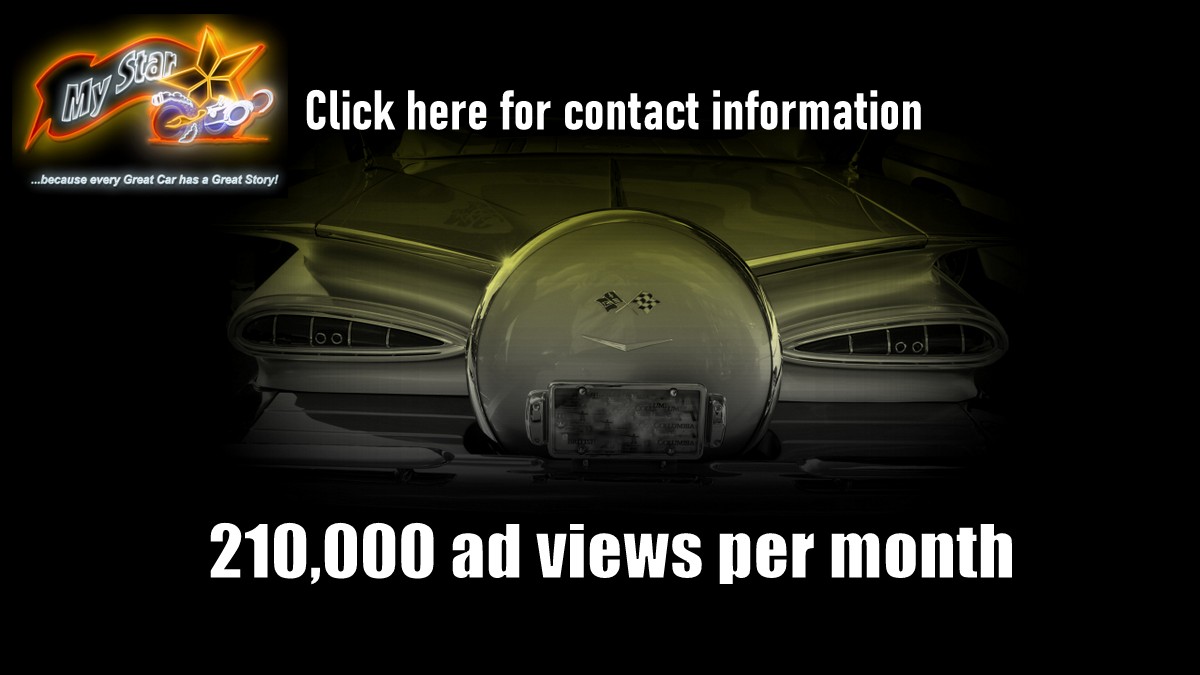 It now has a dual master cylinder but he wants to adds big disc brakes to the front – at minimum – to haul this monster down in traffic and make this 21-foot monster streetable in 2020 traffic. His biggest concern is the windshield because he's heard a new one can run into big money.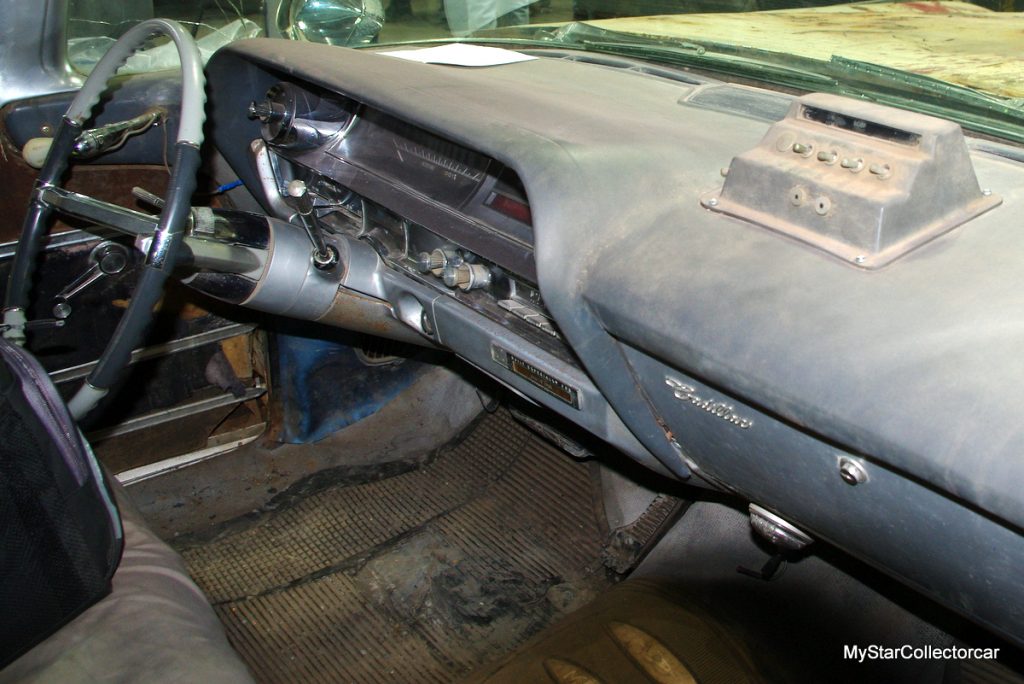 This has been a father and son project and that's been valuable because Wade's dad knows all about points and that's how this Caddy is wired. He wants to upgrade to a modern ignition system but for now the car moves under its own power.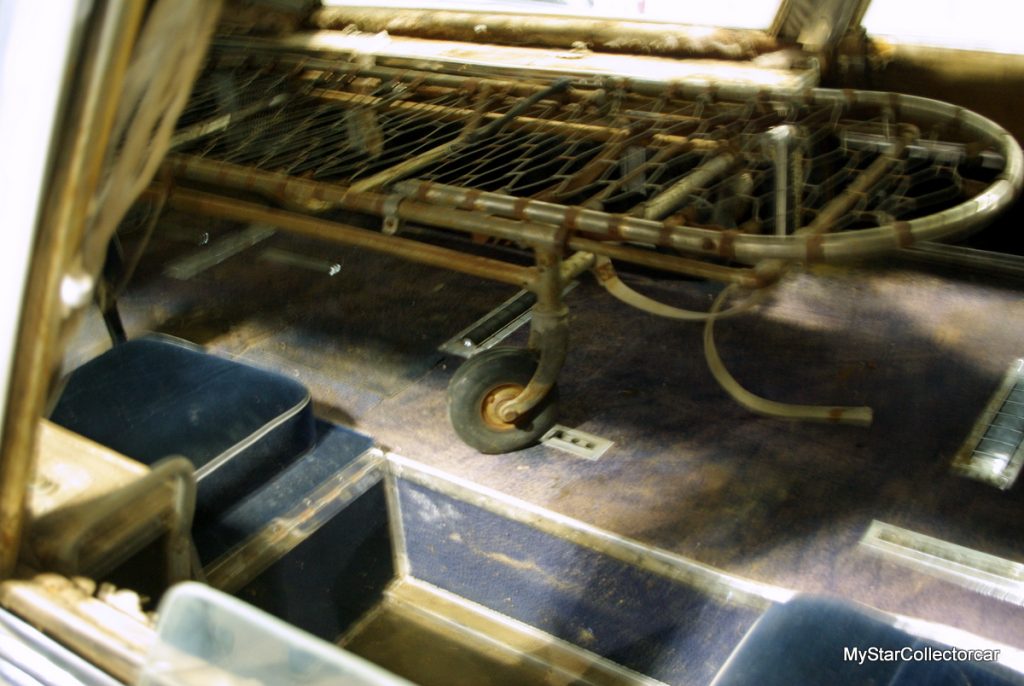 Wade replaced the floorpan behind the seats because "that's a really bad area for rust on these Cadillacs so it looked more like a Flintstone car". He's impressed with how some parts of the interior like the seat back and the jump seats survived but other sections "are pretty much dust".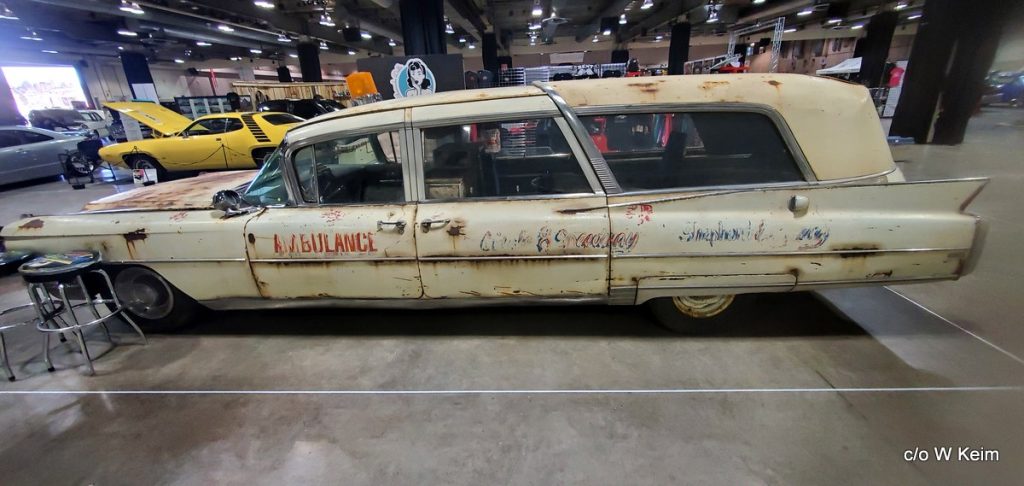 He wants to completely re-do the interior and take the ambulance car up to a very roadworthy state – but that's when he hits the wall.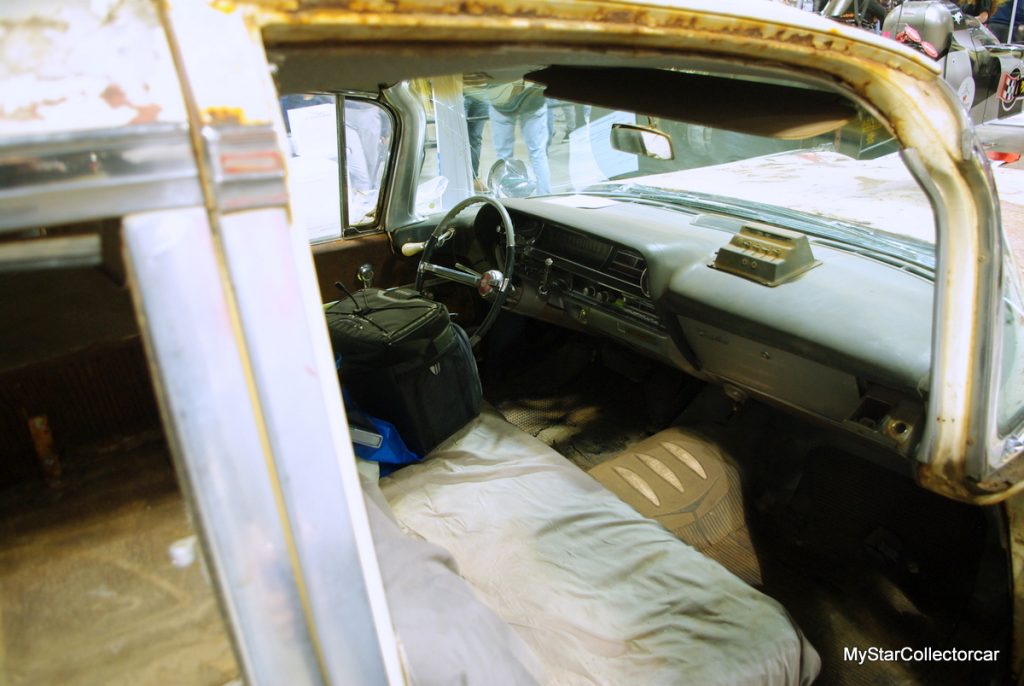 The hand-painted letters on the side of this Caddy tells the world what this ambulance did for a living and he has to decide whether to keep it "looking like it does now" or take it back to where it was when it rolled out of the factory.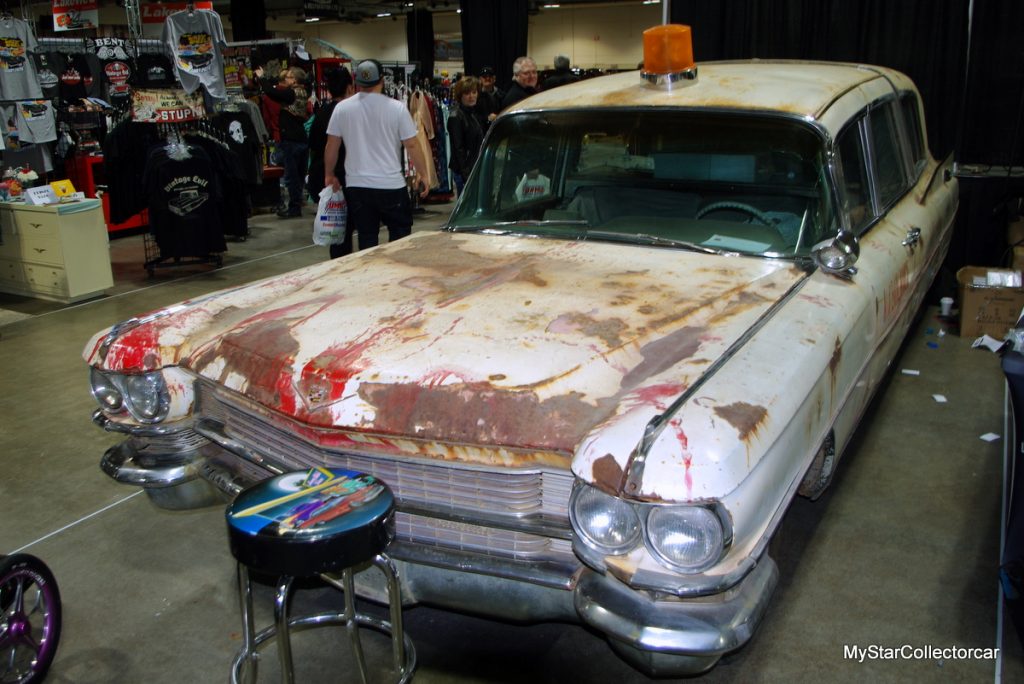 By: Jerry Sutherland
Jerry Sutherland is a veteran automotive writer with a primary focus on the collector car hobby. His work has been published in many outlets and publications, including the National Post, Calgary Herald, Edmonton Journal, Ottawa Citizen, Montreal Gazette, Saskatoon StarPhoenix, Regina Leader-Post, Vancouver Sun and The Truth About Cars. He is also a regular contributor to Auto Roundup Publications.
Please re-post this if you like this article.