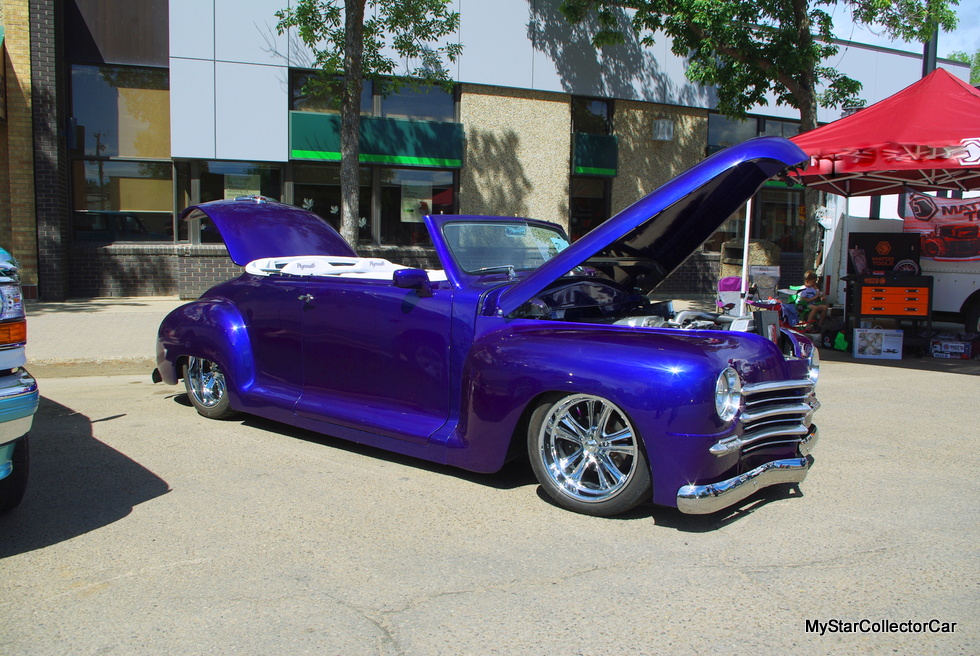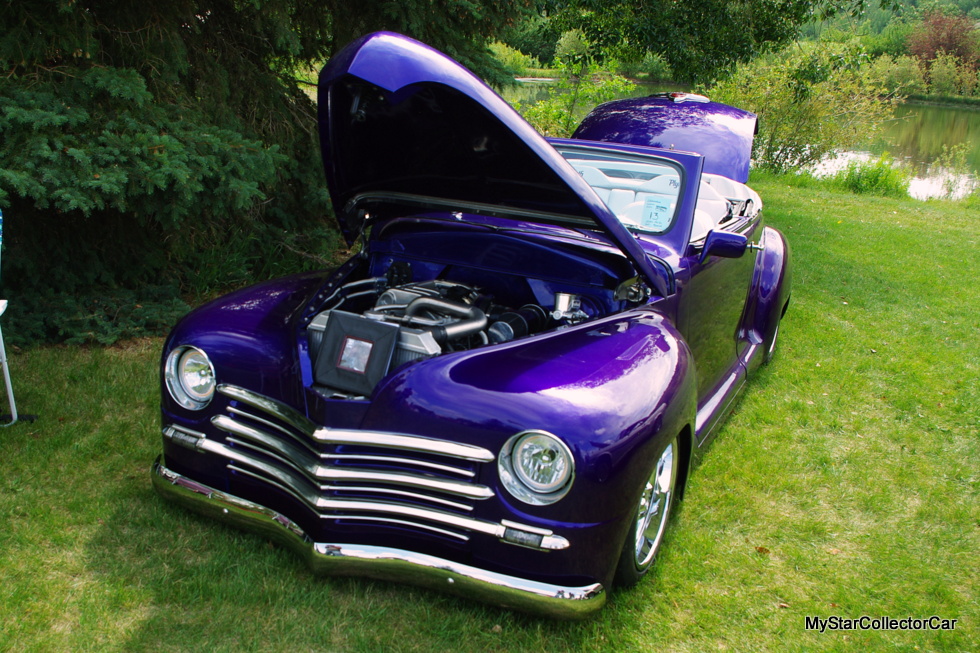 Most car guys avoid a rusty project because they increase the degree of difficulty and that means more work and money.
A solid, rust-free starting point is where you want to be- because rust is a heart breaker in a project.
Sometimes you have no options so you have to use a rusty shell because the project is a rare car or truck—this '47 Plymouth convertible is a great example.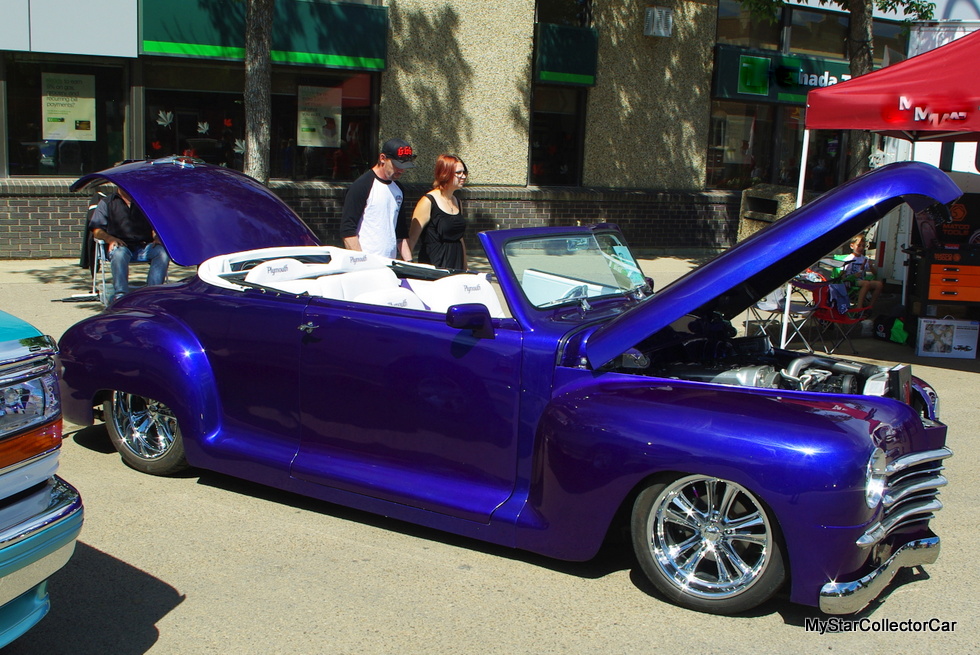 Glen Ferko is a hardcore car guy and he wanted a challenge so he took the bait on a rusty '47 Plymouth parts car. The previous owner had scavenged this car to build his own '47 Plymouth convertible so this was a very difficult starting line.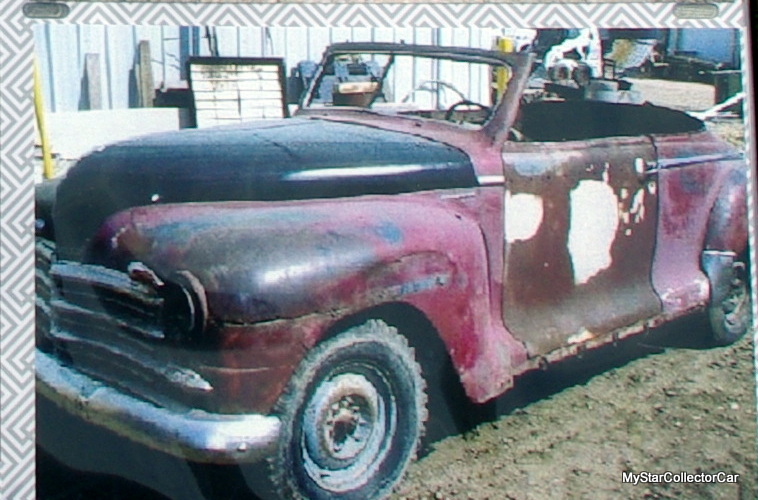 His dad went along to look at the Plymouth and he asked him, "You're going to buy this?" because he couldn't see the magic in this forlorn old Plymouth.  Glen's wife was far more optimistic and she actively encouraged him to take on the project.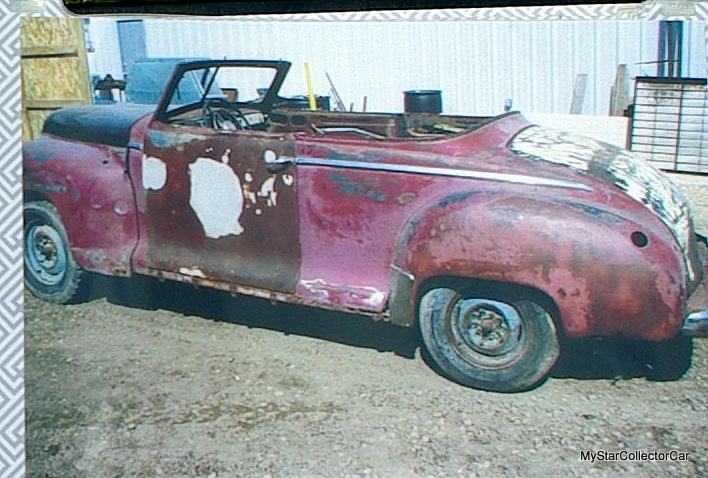 Glen's original plan was to build it around a 3rd gen Hemi but his search for a two-wheel drive pickup was difficult because so many of these trucks are 4-wheel drives. A friend of Glen's found a two-wheel drive pickup but it had the massive V-10 under the hood. Glen has an adventurous streak so the V-10 didn't intimidate him, but he merely thought about it until his wife told him "you have to buy that truck".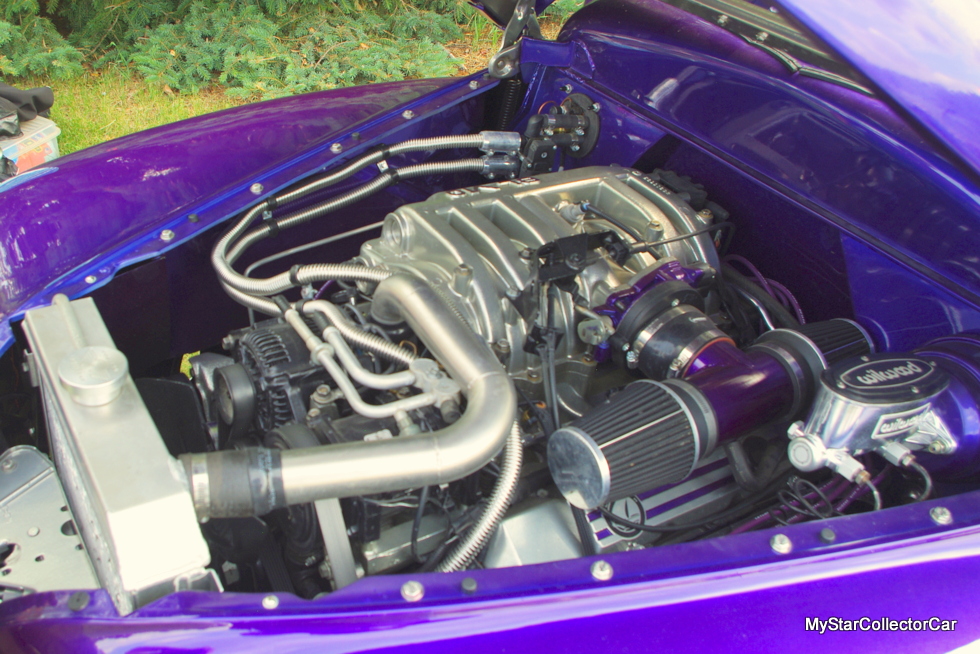 He spent 3000 dollars on the truck and the project began in earnest 10 years ago with some major chassis work but it ended because Glen admitted he worked on "everybody else's project" over his Plymouth.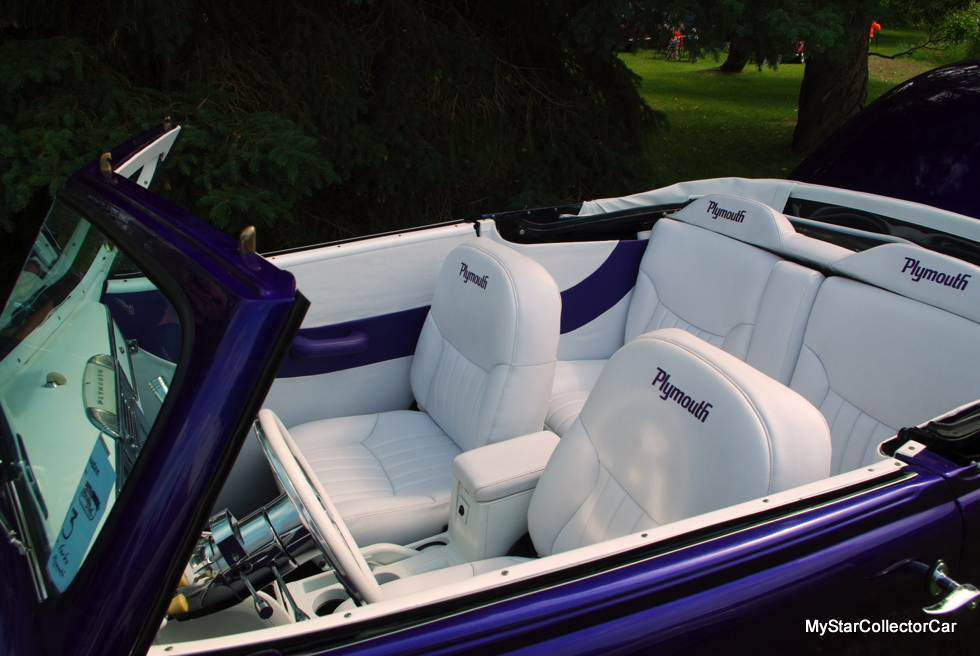 He bought a rotisserie two and a half years ago when he made the car a priority. Glen made the Plymouth's  floor pans his top rebuild priority so he "bought a bunch of sheet metal, three rolls of wire and three tanks of gas". Glen had to fab up all his pans because they don't sell them so this was a big project.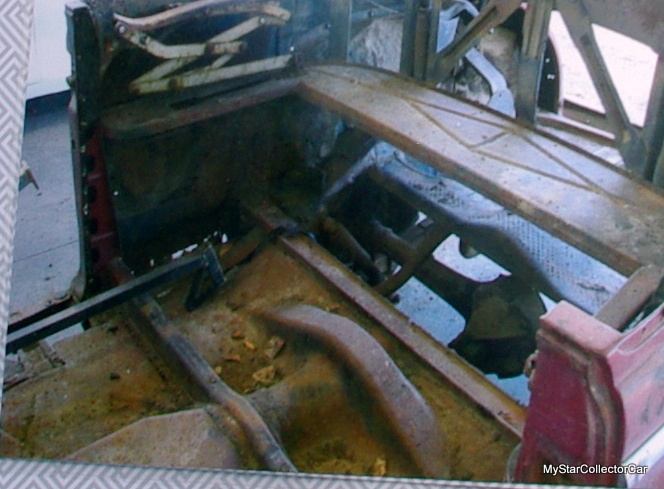 The biggest issue he faced was the firewall because the V-10 is so big he needed to recess it by 3". The chassis is a 1980 Malibu but the whole center section is original, boxed-in frame.

The first V-10 was an early casualty because he started it up to move it and there was no oil pressure so it "started making a lot of noise".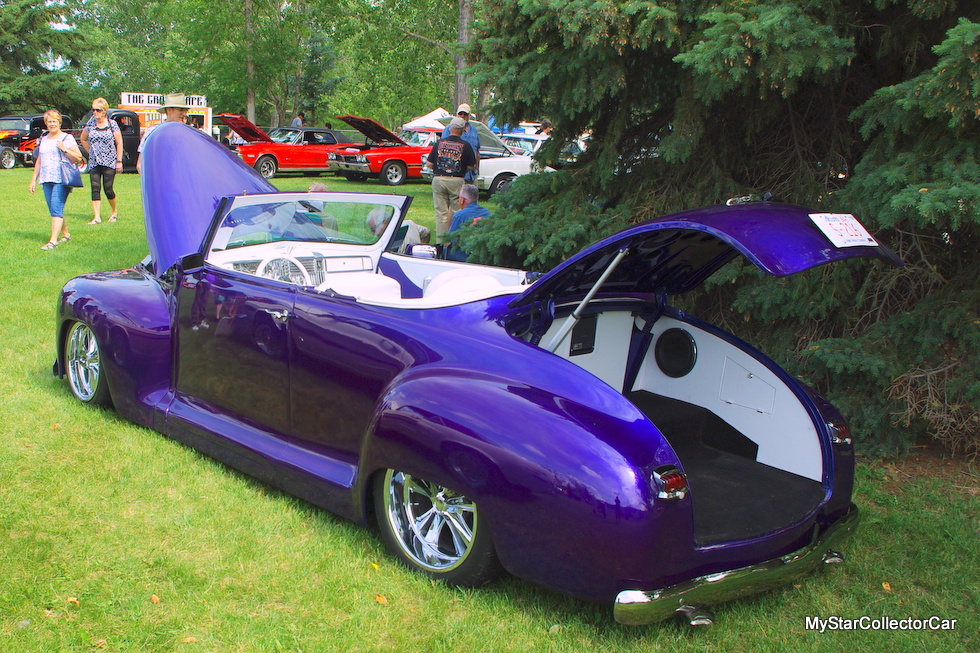 Glen called it a nightmare build because the car is on its third radiator — the first one was too big because he "measured wrong".  A fuse popped during a test run, a heater hose blew off, the transmission leaked, the Cadillac Seville rear brakes weren't working properly and the driver's side window cracked.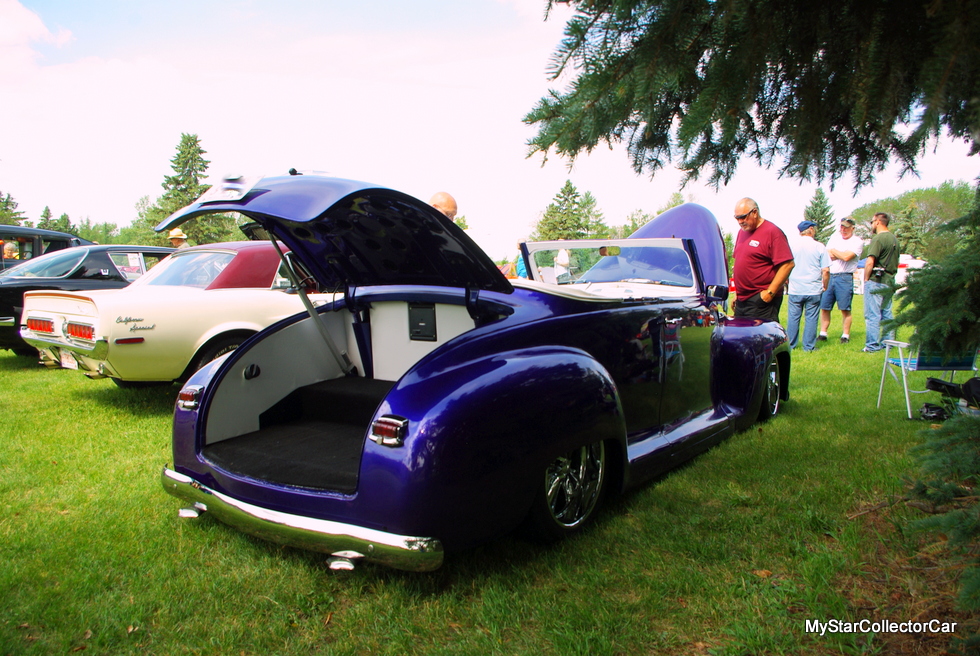 The air ride system has a little difficulty with the weight of the V-10; plus it has a leak so it struggles to get up to ride height but it does have a sensor when it gets to the proper setting. Glen is also dealing with a speedometer issue so he has a big checklist left on the Plymouth.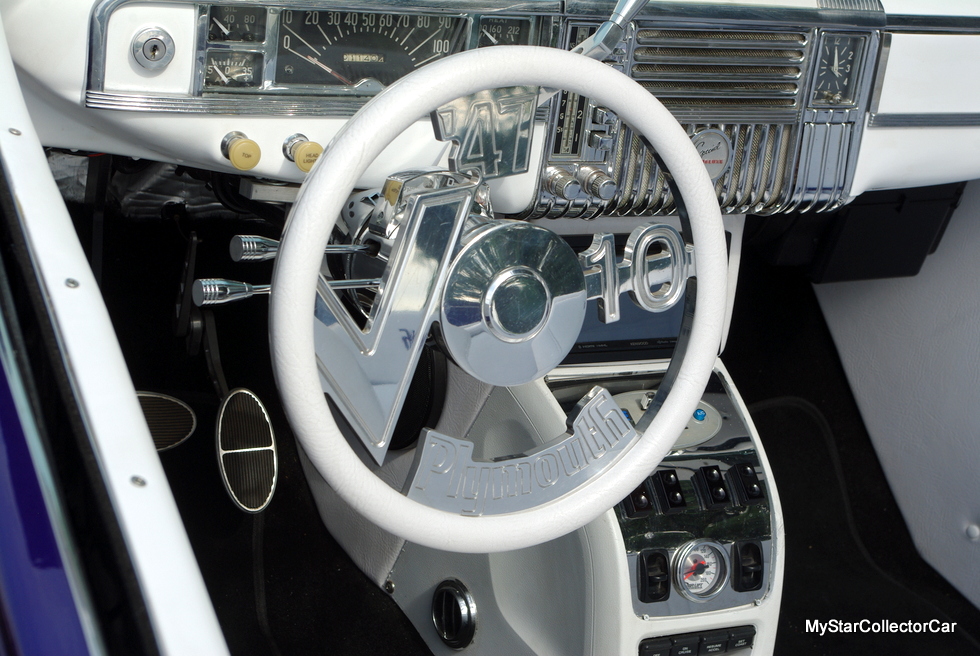 Despite the setbacks, Glen is very happy with his V-10 '49 Plymouth. He loves how it turned out—from the custom steering wheel (courtesy of his kids) to the 2002 Monte Carlo seats (front and back); the 1940 DeSoto front bumper; the Cordoba headlight rings to the Jeep Patriot console.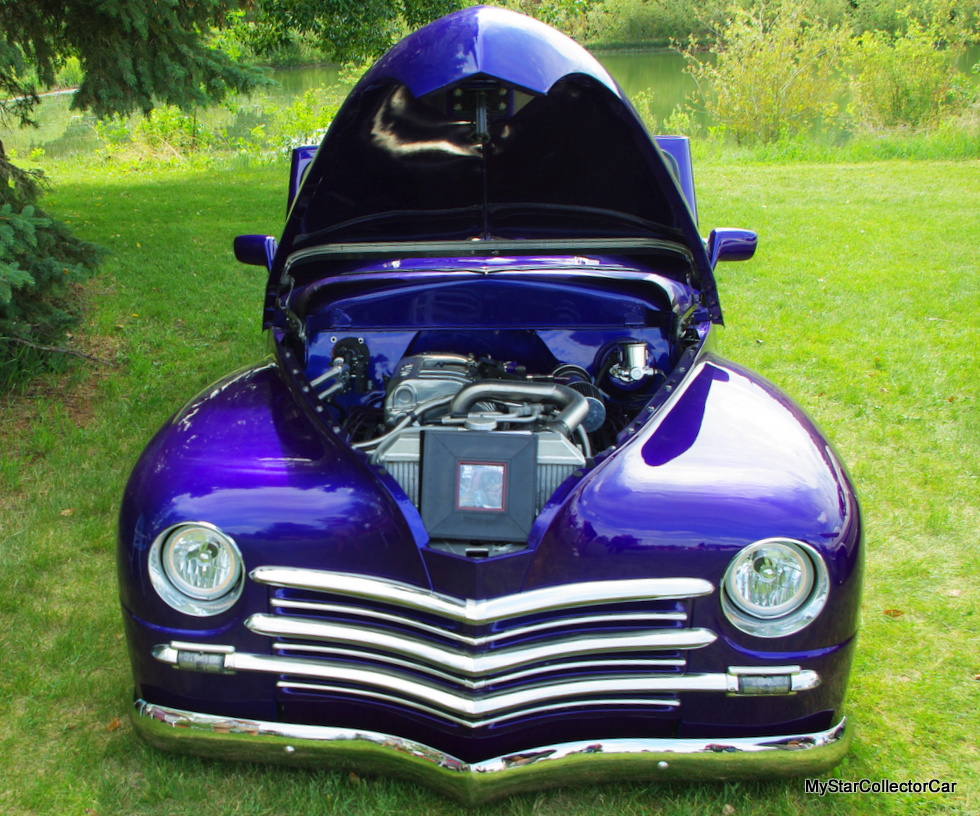 This car is a rolling attention-getting device, it drives great, and he plans a long trip to test it through the Rocky Mountains and out to the Canadian west coast. That's how a rust bucket turns into gold.  
By: Jerry Sutherland
Jerry Sutherland is a veteran automotive writer with a primary focus on the collector car hobby. His work has been published in many outlets and publications, including the National Post, Calgary Herald, Edmonton Journal, Ottawa Citizen, Montreal Gazette, Saskatoon StarPhoenix, Regina Leader-Post,  Vancouver Sun and The Truth About Cars. He is also a regular contributor to Auto Roundup Publications.
Please re-post this if you like this article.