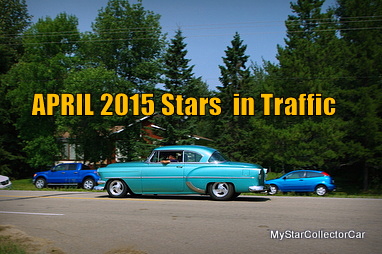 Spring is like Christmas for car guys because this is a time when you get to unwrap that old car or truck and hit the streets.
This is the season when those unwrapped beauties start showing up in contemporary traffic and that's a great thing for contemporary traffic.
There's very little to distinguish one new SUV from another but back in the day a Ford was clearly a Ford, a Plymouth was a Plymouth and a Chevy Bel Air was clearly a Chevy Bel Air.
That is really clear-especially when you see one of those old legends in traffic.
You can work on old iron all winter and it's good therapy but there's nothing more therapeutic than a top down run in a classic '58 Buick convertible.
That's why you need to occasionally park that SUV and hit the road in something with a lot more style.
Take a look at what style looks like in this month's MSCC Stars in Traffic.