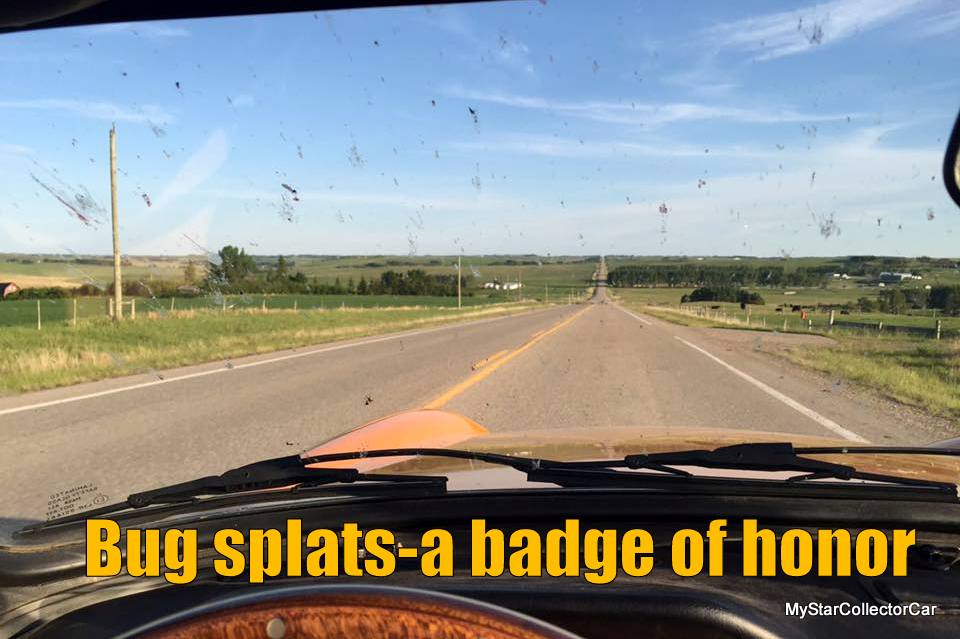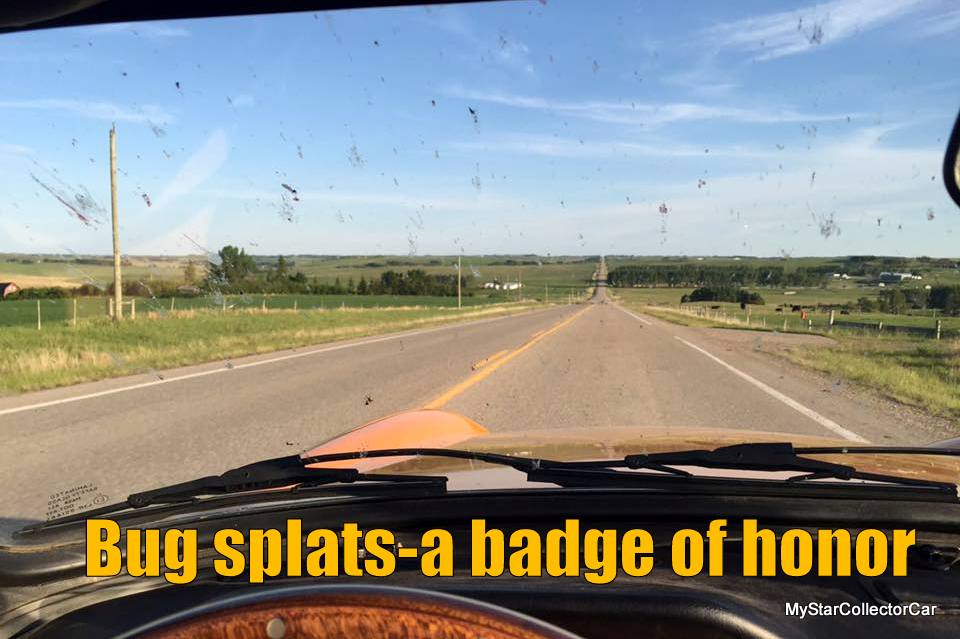 A recent car show on a beautiful early summer day provided a few observations.
'The first was insects do not have a tungsten-based exoskeleton, thus they are perennial losers when it comes to collisions with car windshields.'
The result of a collision between a car and a bug is a complete explosion of the bug.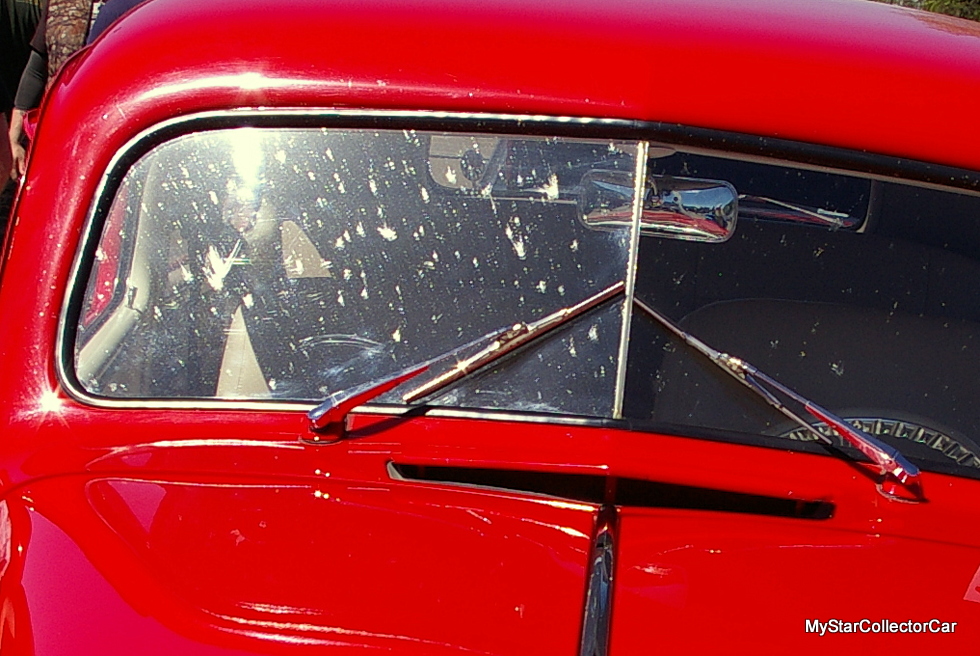 The unidentifiable goo that used to be a bug typically hardens into a tough film that seems to chemically bond with paint, chrome and glass.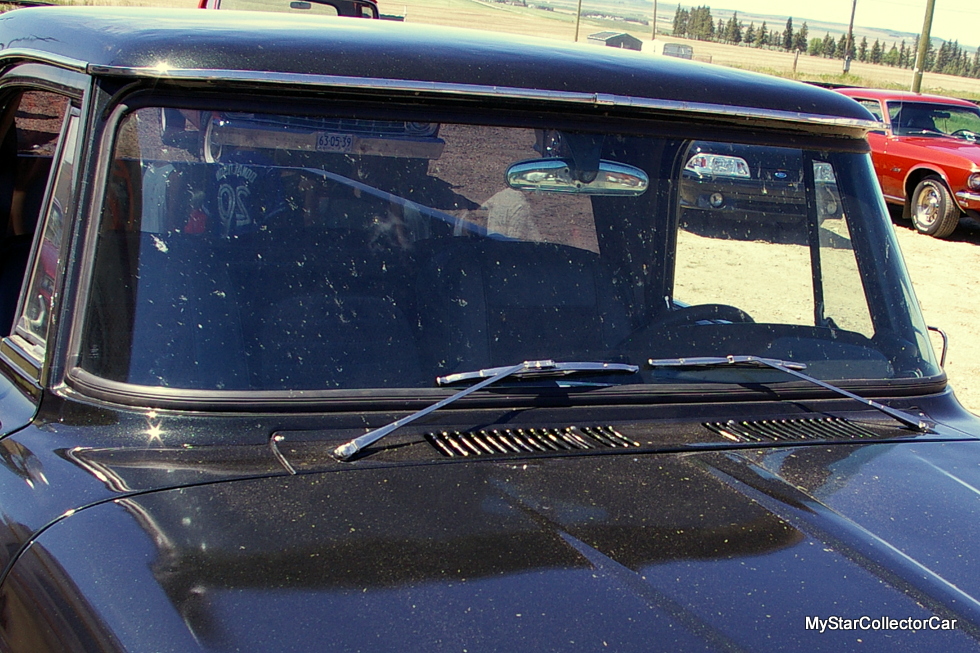 The second observation was many bug splats on a car indicate higher speeds and/or a plentiful supply of flying insects. Several vehicles at the show had solid indications they had been driven though a bug-fest at high speed.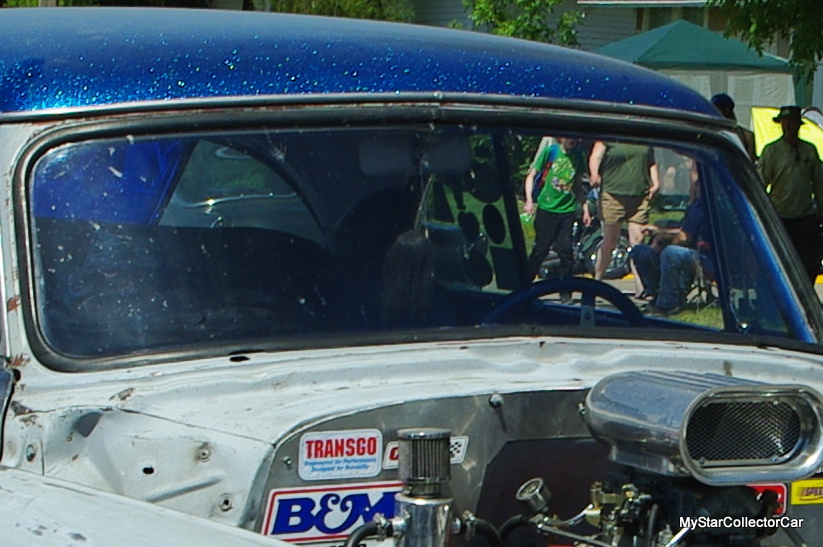 The third and final observation was the owners who chose to drive to the car show truly know how to enjoy and celebrate the car hobby. They own their classic rides for all of the right reasons, including a willingness to actually drive their prized possessions.
The bug splats are a badge of honor in our opinion. They show an owner who wants to embrace the experience of time behind the wheel of a vehicle from a bygone era. For them, ownership is defined by the driving experience and not the static, emotionless vacuum of a motorized investment that never sees time on the road.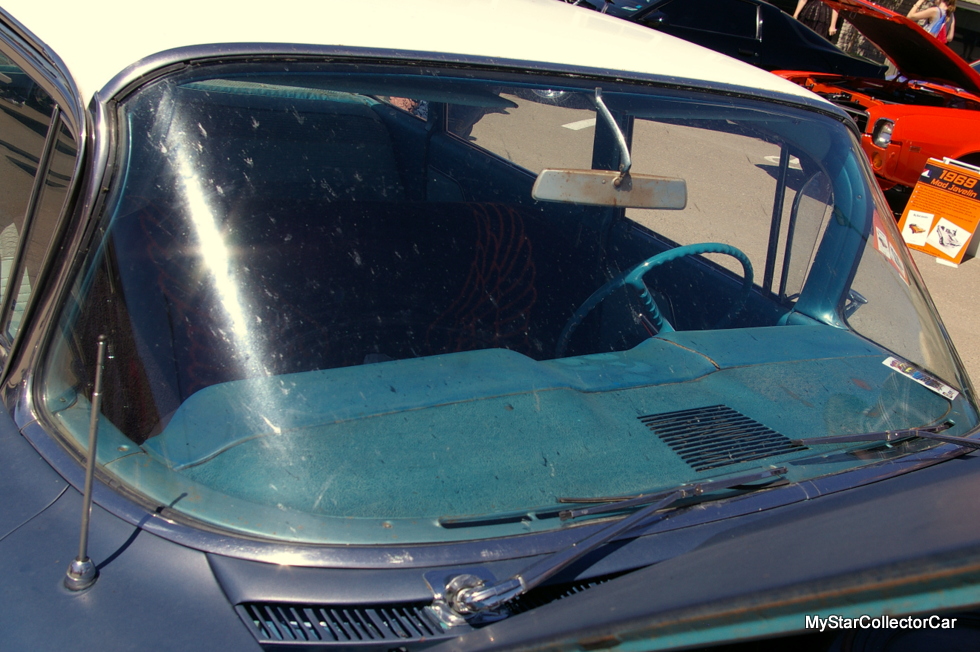 We encounter many owners who would rather get a root canal performed by an alcoholic chimpanzee with poor eyesight than put their rides on a trailer and drag them to a car show. These guys want to spend less time waxing their cars and more time driving their cars. We don't blame them in the least.
Bug splats mean the owner is having a lot of fun with his or her car. It also means the owner is willing to put the vehicle through the paces and enjoy the ride in a literal and figurative sense.
Maybe the ride is a resto-mod and can now run with the big dogs on the road with its new power train upgrades. A lot of money and time invested in a resto mod should be rewarded with time on the road-not on a trailer.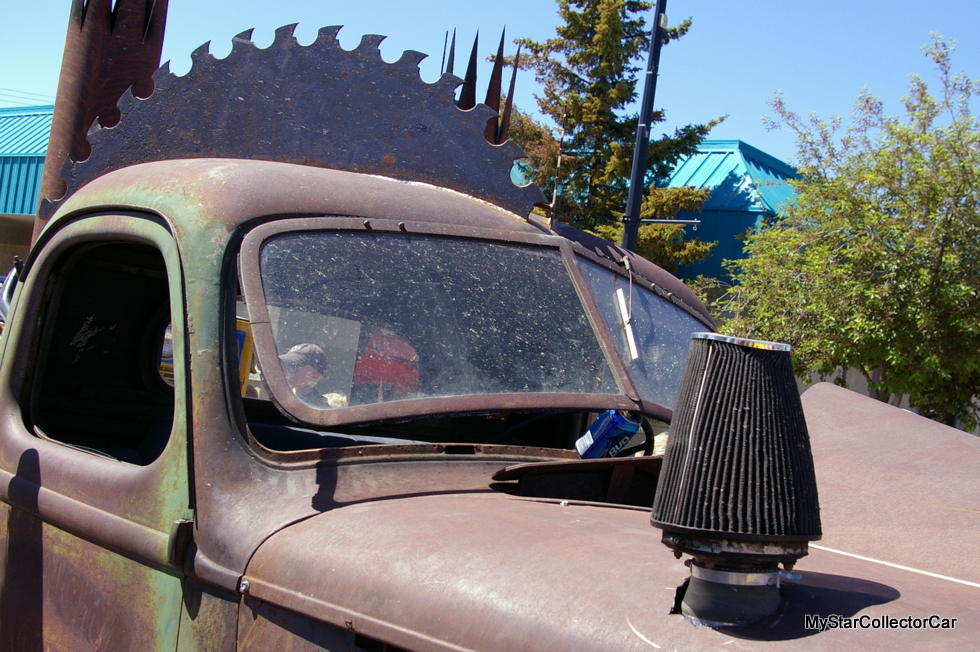 Maybe the ride is bone stock-but can still keep up with the new iron on the road. Many old classics knew about life in the fast lane long before the Eagles put the idea into a song.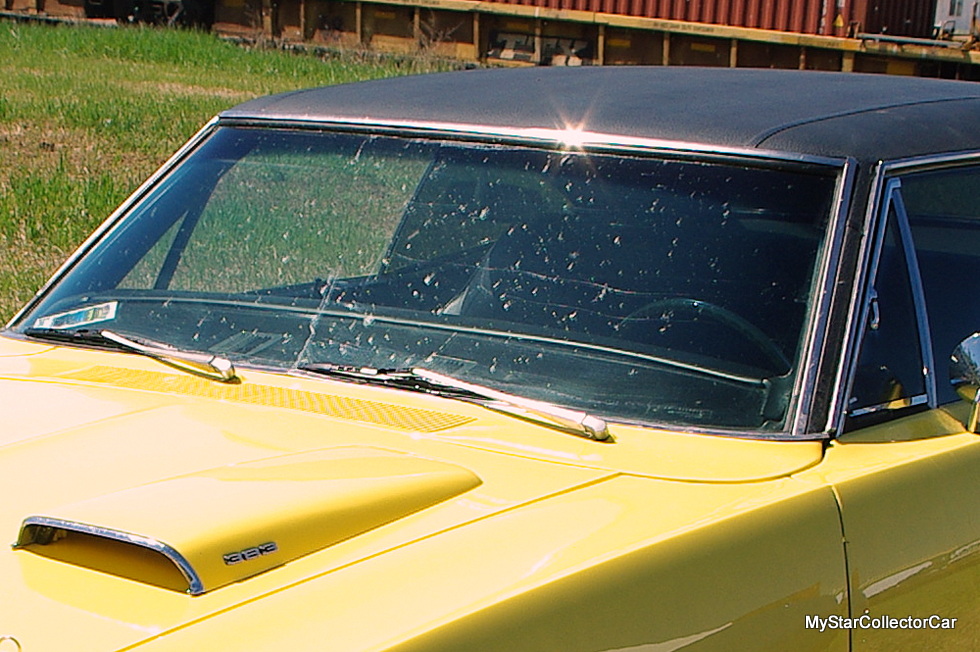 These old road warriors deserve an opportunity to collect a bunch of bug splats on their windshields-particularly while they are passing the new rides and their surprised owners on a highway.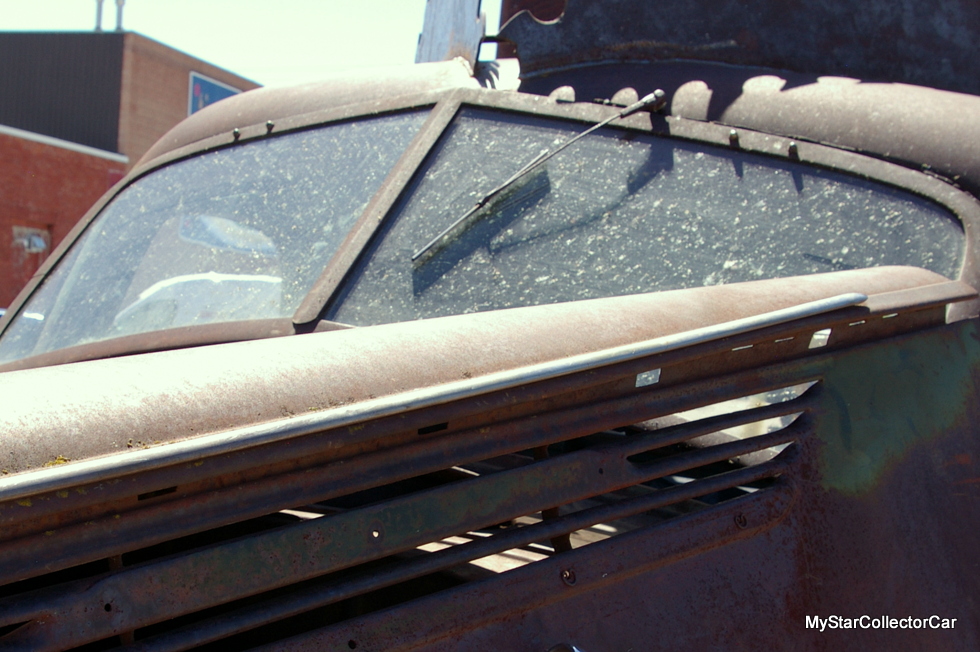 Every splat celebrates the old rides and their owners' link with a time when they were both young and ready to take on the world.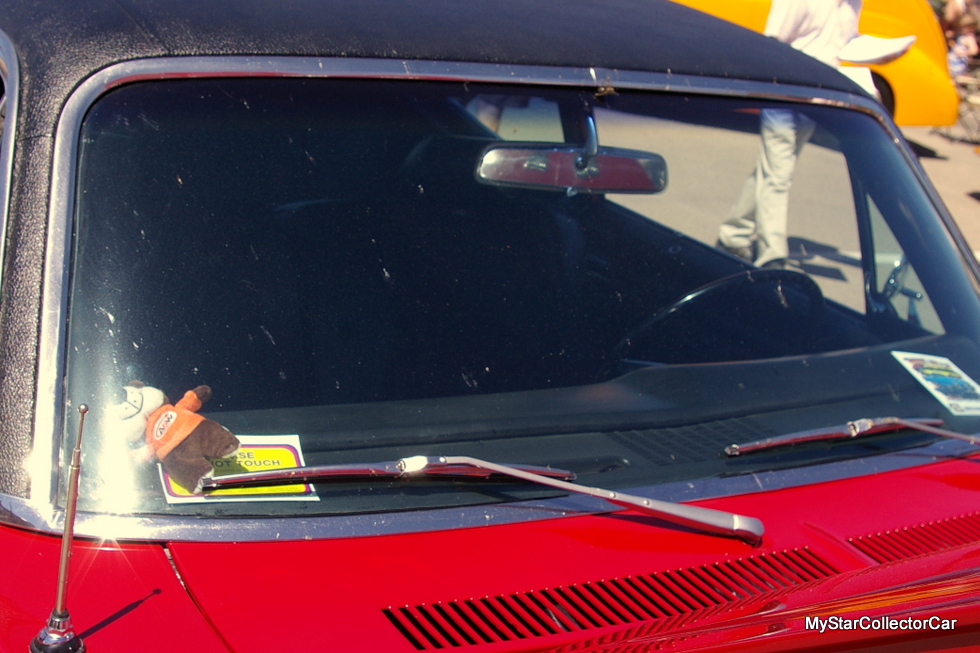 A cautious approach to the car hobby where the vehicles are trailered to a show, idled into a parking spot at a show, and then obsessively dusted off by their owners just sucks the joy out of the hobby.
'This kind of behavior is simply an effort to collect trophies instead of road adventures and no self-respecting car guy will trade in those bug splats for trophies.'
Jim Sutherland
CLICK HERE to Like us on Facebook
CLICK HERE to Follow us on Twitter
CLICK HERE to Follow us on Pinterest
Please re-post this if you like this article.