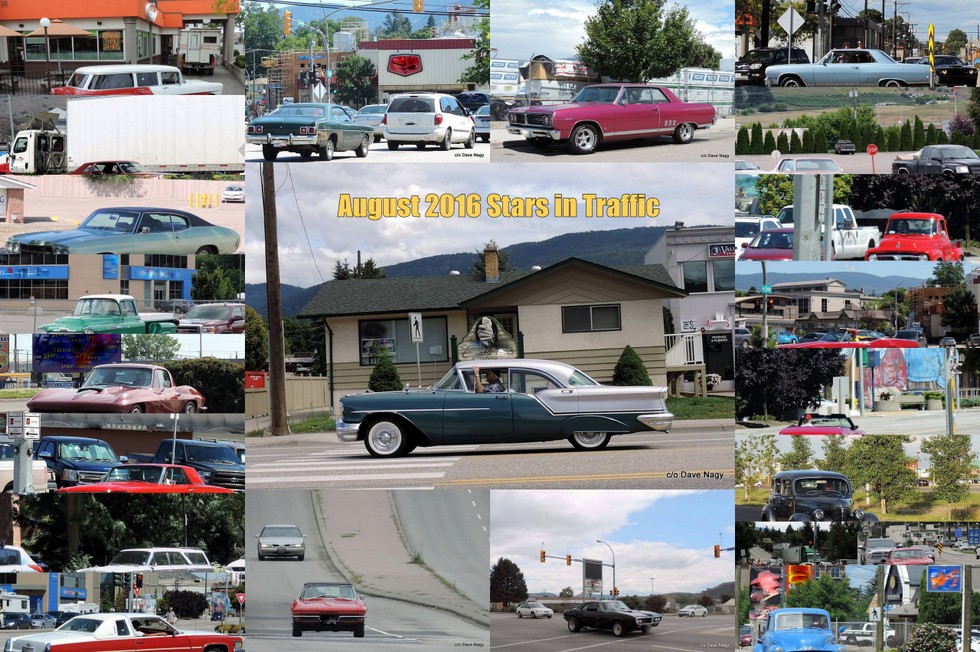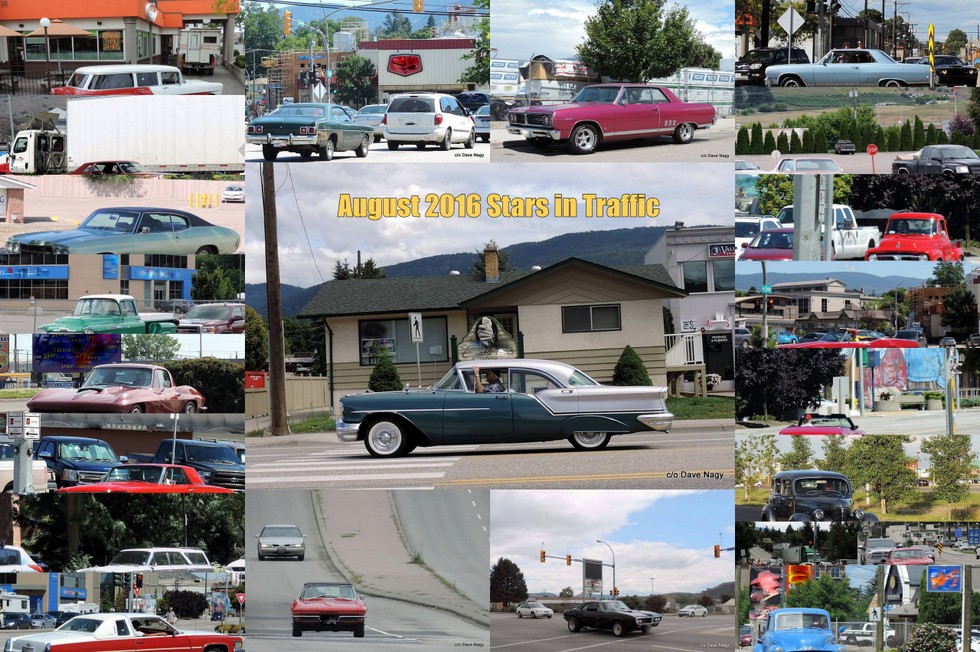 AUGUST 2016 STARS IN TRAFFIC—A MAN, A CAMERA, A RESORT AREA AND A LOT OF COOL CARS
Dave Nagy lives in the Okanagan area of British Columbia.
This part of BC is known for many things—great scenery, great weather, laid-back attitude and one of the nicest lakes in the world (Okanagan Lake).      
'The Okanagan is also known as a hotbed for some really cool iron like vintage Mopars, vintage Mustangs and vintage Vettes.'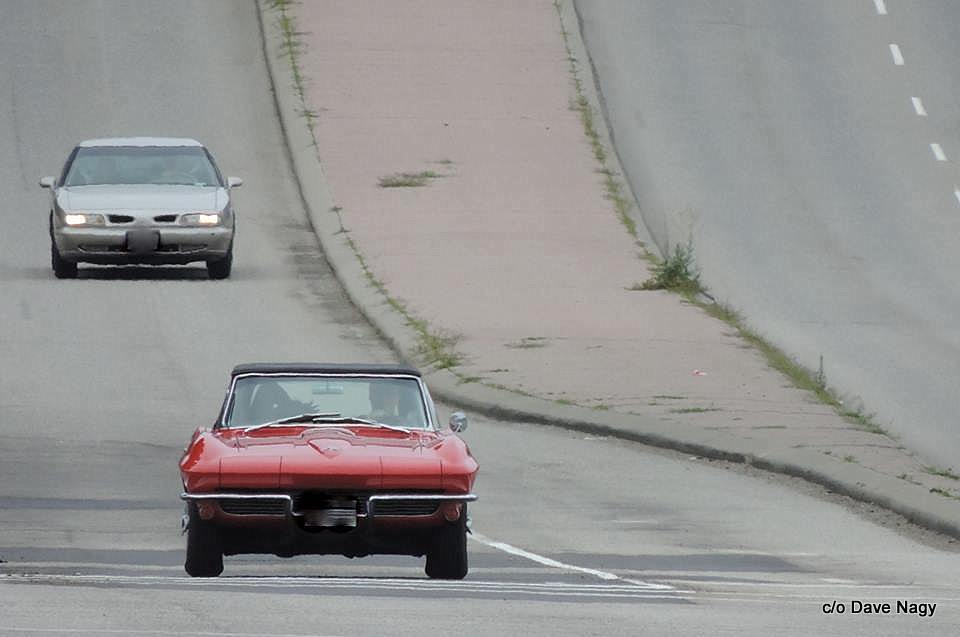 Former newspaper guy Dave  travels 24-7 with a camera and he's retired in this land of great weather, great vibes and ultra-cool iron.
Here's a look at some of the stuff Dave has spotted in traffic. 
CLICK HERE to Like us on Facebook
CLICK HERE to Follow us on Twitter
CLICK HERE to Follow us on Pinterest
**Please re-post this if you like it.