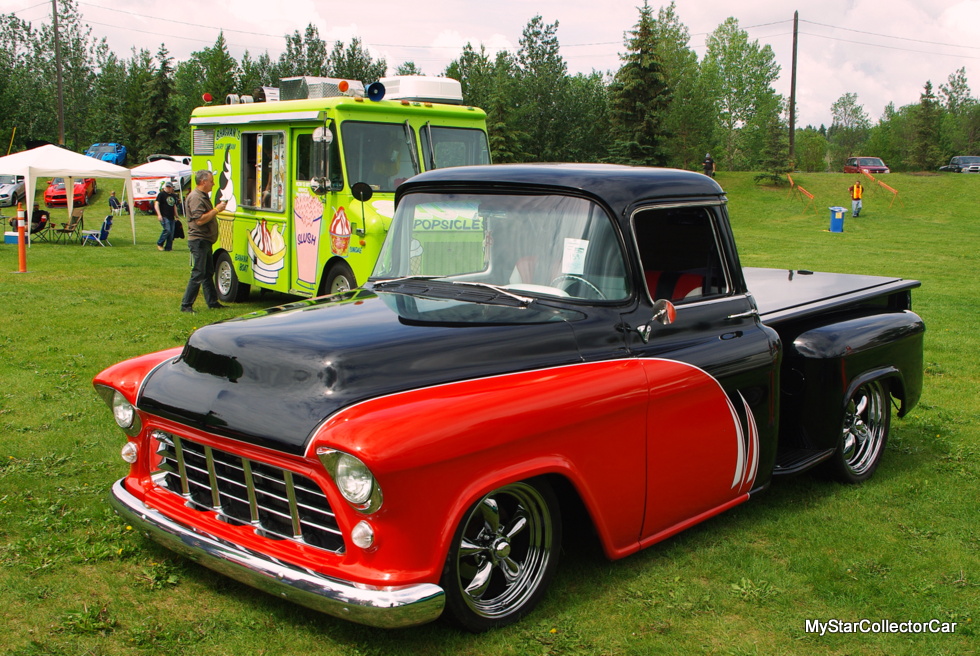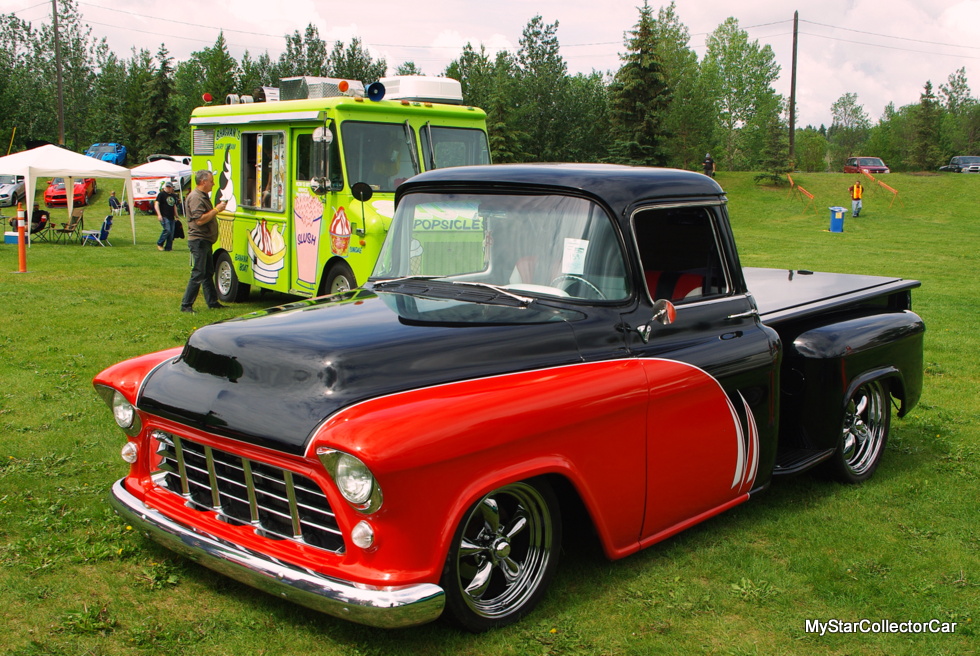 There's a mistake virtually every car guy makes when you see an old car or truck at a show when you see a male and a female next to it.
You go straight to the guy and start asking questions.
'In fairness, this mistake is a conditioned response based on the overwhelming demographic numbers in favor of a male owner so it's always a very pleasant surprise when the owner is not the guy.'
Ashley Eger is the proud owner of this very cool '55 Chevy pickup and she is used to the confusion because fans of the truck always go the guy next to her when questions arise. She is not a typical '55 Chevy truck owner because younger people (women in particular) aren't very well represented in the tri-five community.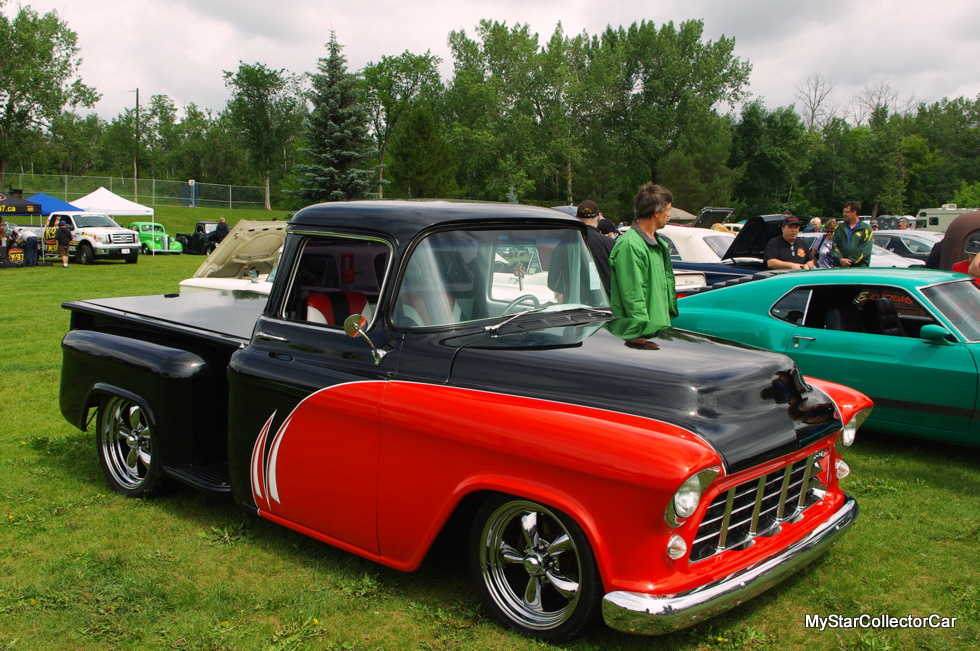 Ashley admits she's a very recent convert to the hobby because she "never really showed much interest in buying until two years ago" but she had the urge to join the game because she's always been "a bit of a car person". Her stepfather "loves vehicles and has good judgement" so Ashley drafted him to find a cool ride for her.
He found two solid choices for her—one was a '49 Chevy truck and the other was a '55 Chevy truck. Ashley picked the '55 because she thought it was a better bet than the '49 and her stepdad agreed.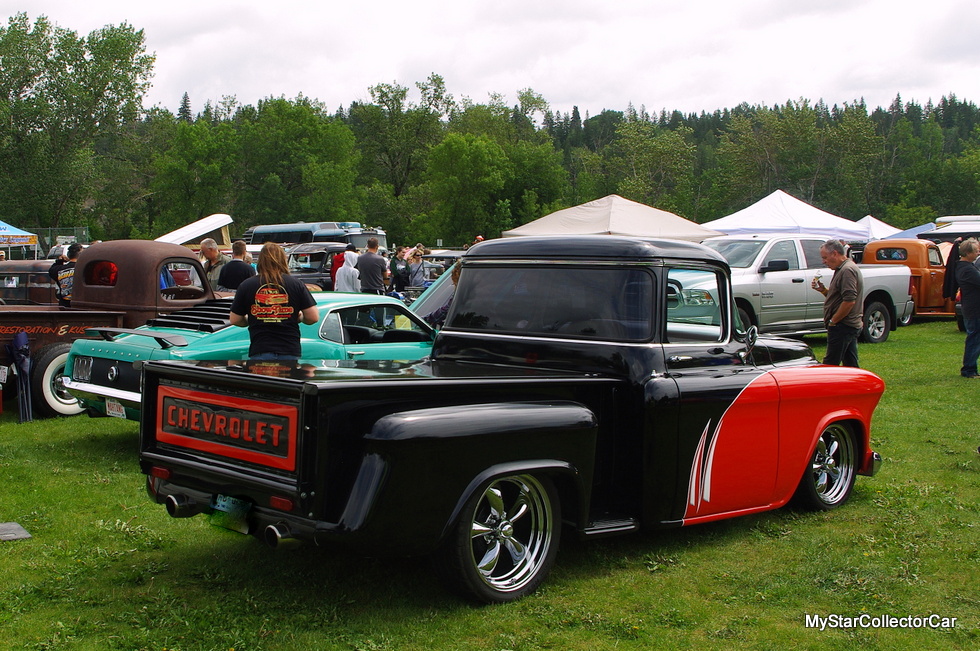 This was an estate sale because "the grandkids had no interest" so Ashley became the new owner of a classic truck. She knows the details in the build so she listed off the mods on her resto-mod pickup.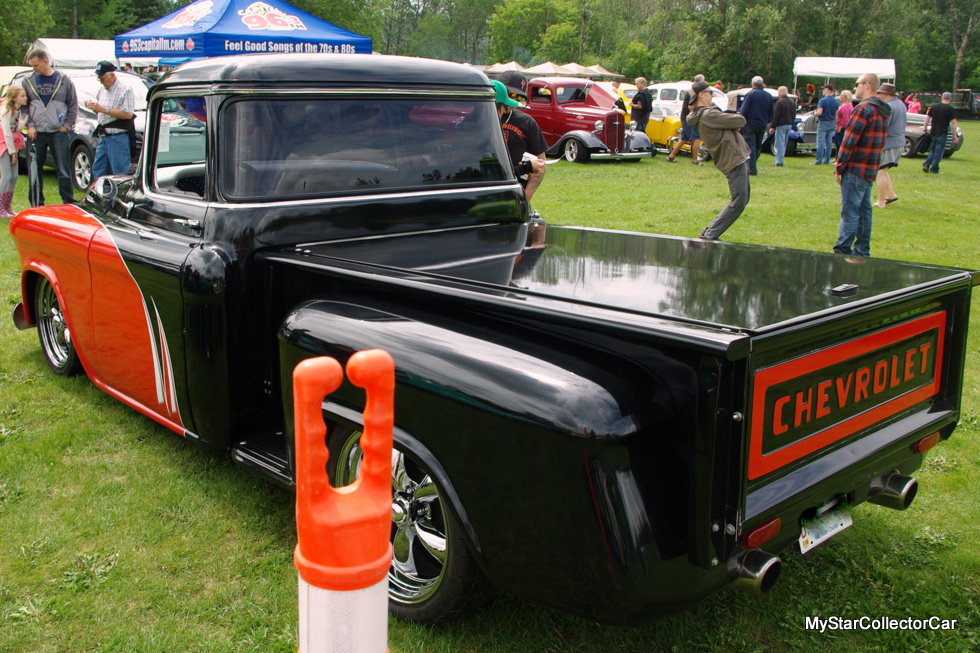 The engine is a 305 Chevy small block converted to fuel injection and it's sitting on a Camaro front clip and rear end. The truck also has power steering and brakes so Ashley said the truck "handles really well". Her only concern is pretty basic—"you gotta watch for potholes" because this '55 Chevy in considerably lower than its former factory ride height. She runs the truck at 70-75 miles per hour and it "still handles good" at those highway speeds.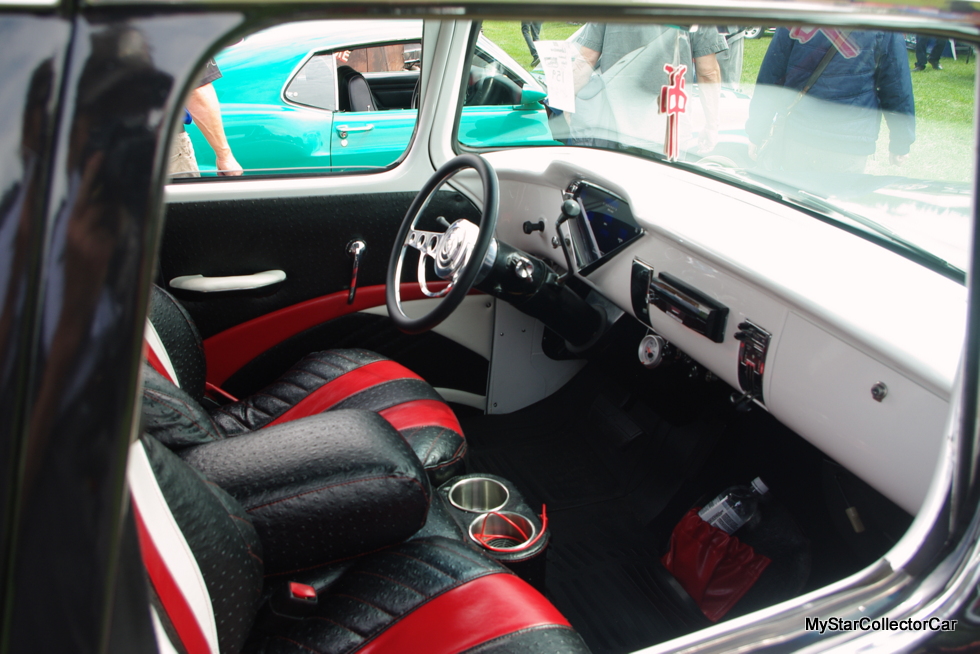 Ashley admitted the cab is "pretty noisy, loud because the door rattles a bit" but she's learned to adjust—the car hobby is definitely a learning curve. The key to learning is found in what she says, "You gotta drive it—you can't just look at it so I drive it everywhere".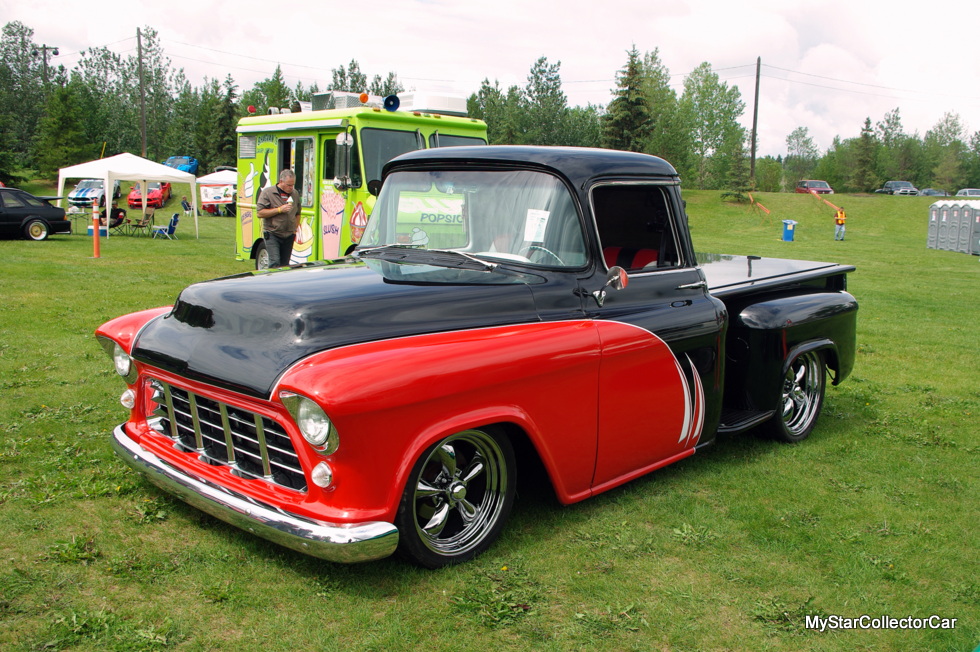 She's still working on a few things like the A/C—"it needs to be figured out" but the details list is short on this vintage Chevy truck. Ashley will probably upgrade the sound system to a flip deck but the tough stuff is already done. Despite passing the finish line on the project, she wants to learn all she can about engines because she's an extremely independent person so if there is a future problem with the '55 Chevy, she can handle it on her own.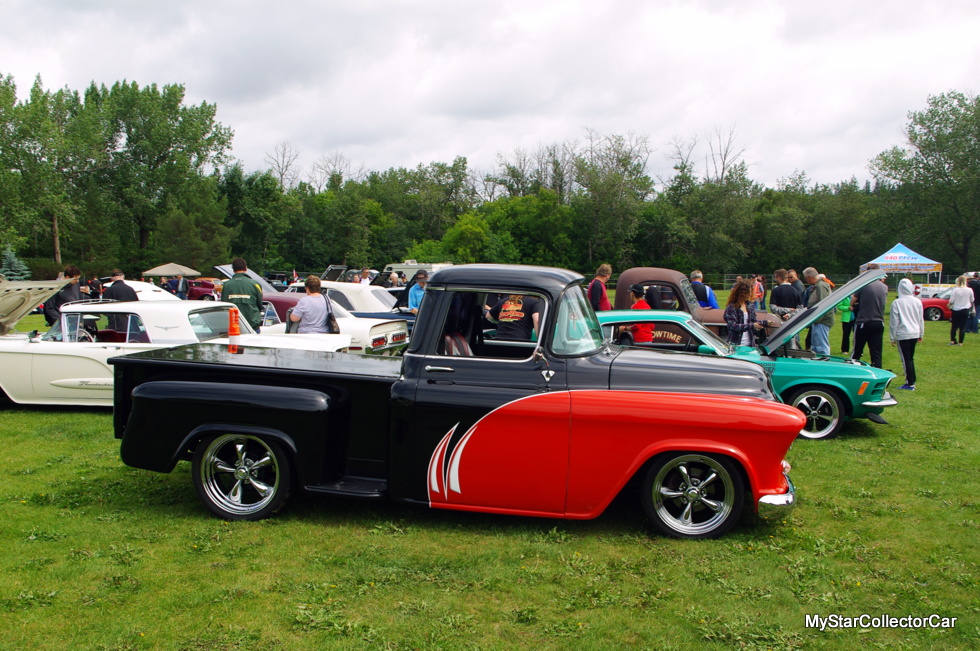 Ashley has already taken charge of the truck because she changed the look with a very cool wrap so now this '55 Chevy pickup is one the most outstanding examples of 50s cool you'll see at a show. She explained the change in one sentence.
"It was too girly looking-I couldn't believe a guy was driving it".
Jerry Sutherland
CLICK HERE to Like us on Facebook
CLICK HERE to Follow us on Twitter
CLICK HERE to Follow us on Pinterest
Please re-post this if you like this article.