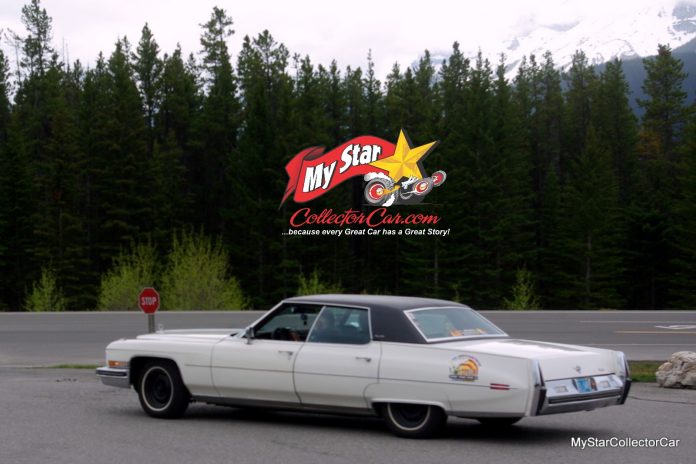 Vintage Cadillac cars have always associated with a first-in-class title over the years, a viewpoint that even spawned a comparative cliché that acknowledged the cars' elegance and excellence by adding the Cadillac name to any above average entity such as "Cadillac treatment" to illustrate excellent service.
Dan and Pia Fallkvist are the proud owners of a mint 1973 Cadillac de Ville that embodies everything about the GM flagship car model and its history of luxurious excellence. The Fallkvists have an interesting back story to their Caddy because they bought it for a specific purpose: to join a small group of like-minded Swedes on a long journey from Florida to Alaska via a western Canada route.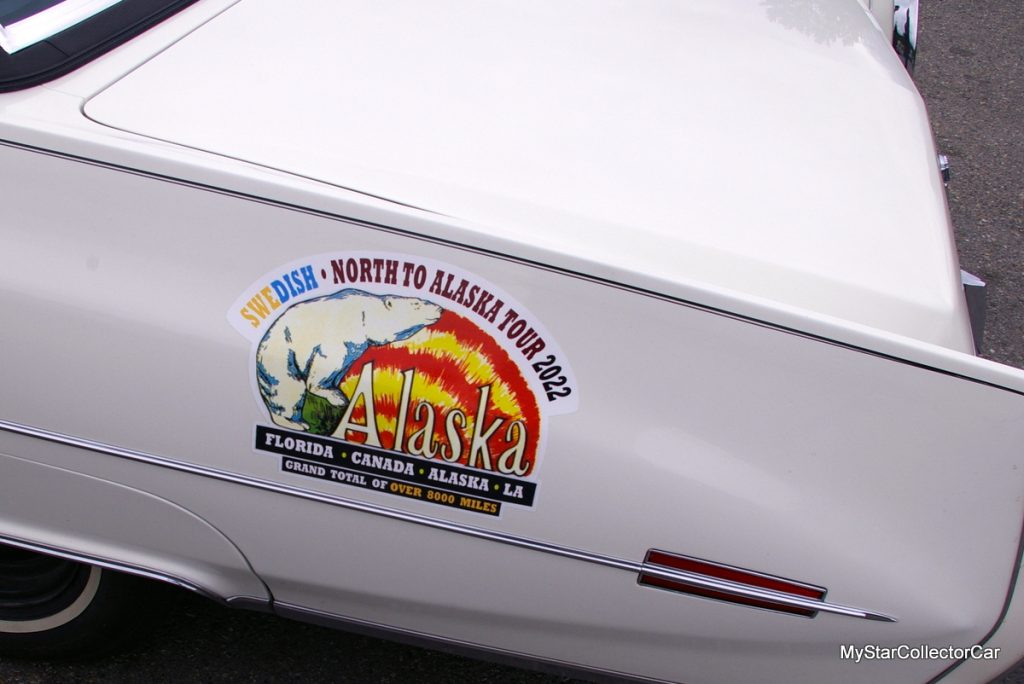 They have residences in both Sweden and Florida, so their search for an ideal Caddy was made a little easier because of their American base. Nevertheless, a search for a car almost 50 years old was not an easy one since most of these Caddys are no longer available due to their age and ambitious car crushers.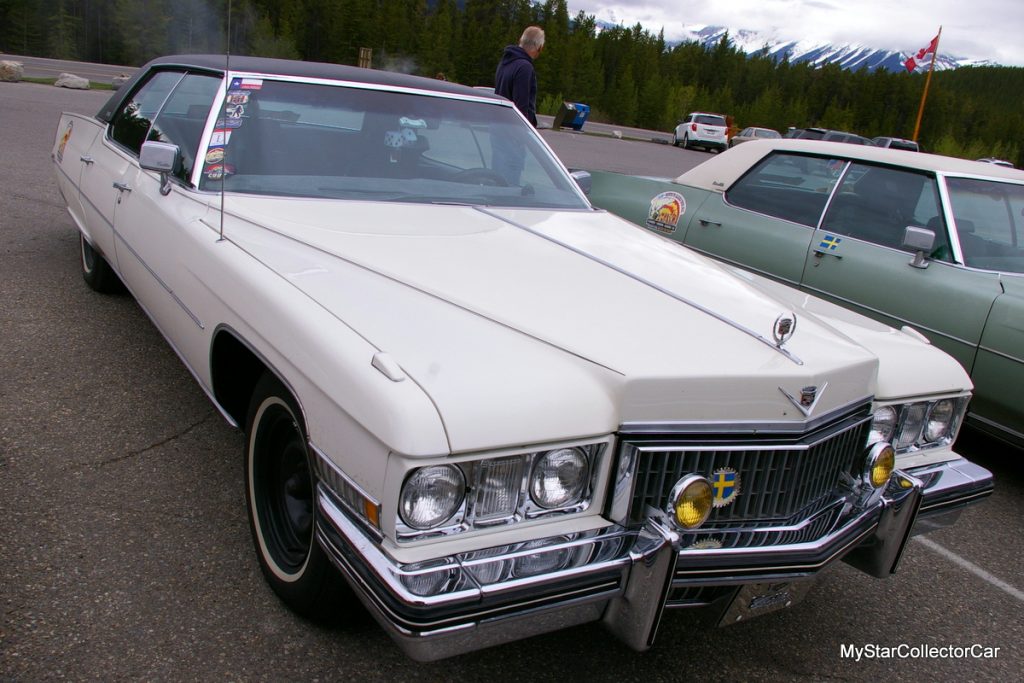 Dan located their '73 Caddy with only 34,000 miles on its odometer in North Dakota about a year ago and immediately bought it because of its amazing overall condition and originality. For example, even the Caddy's cruise control still works like a charm on the road.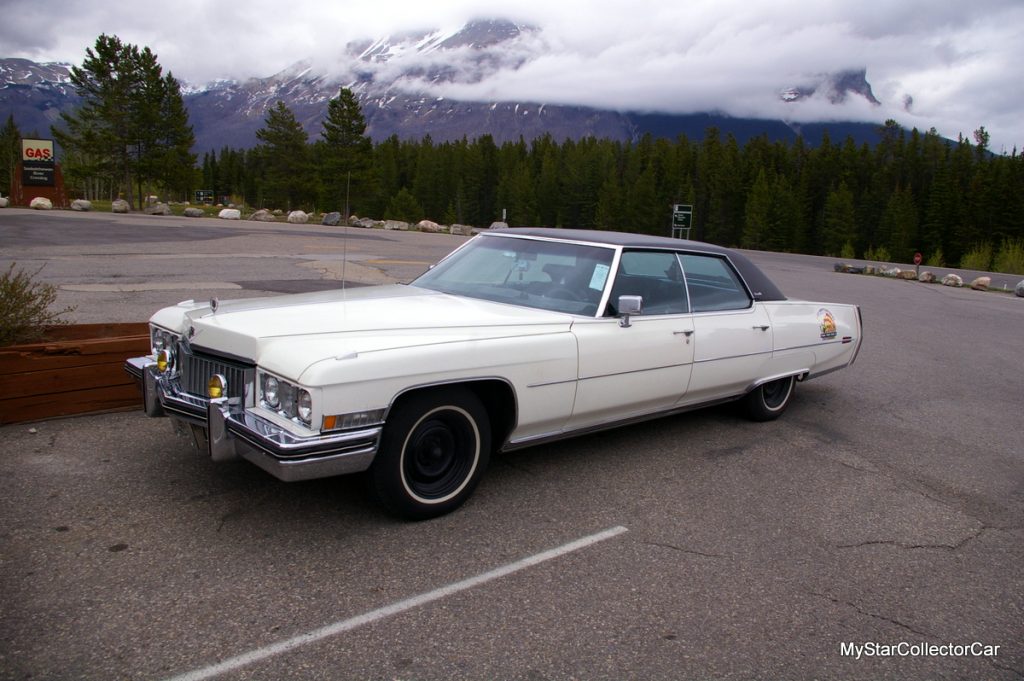 The long trek north to Alaska with their Swedish countrymen and women was the reason for the purchase, so a low mileage '73 Caddy in excellent condition was like winning a lottery for Dan and Pia.
Dan told MyStarCollectorCar the Caddy only needed minimal mechanical tweaks, except for a carburetor replacement because the original carb was destroyed by too much time off the road.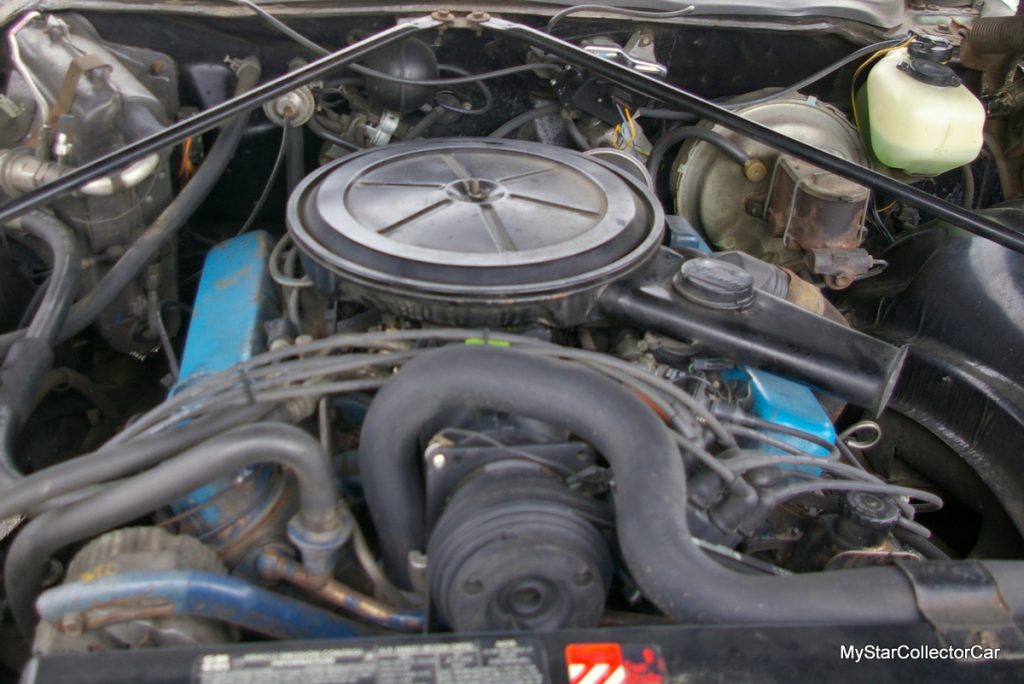 He was very pleased with the overall condition of the '73 Caddy because everything still works on the fully equipped car, including its power windows, power seats, and even its air conditioning system.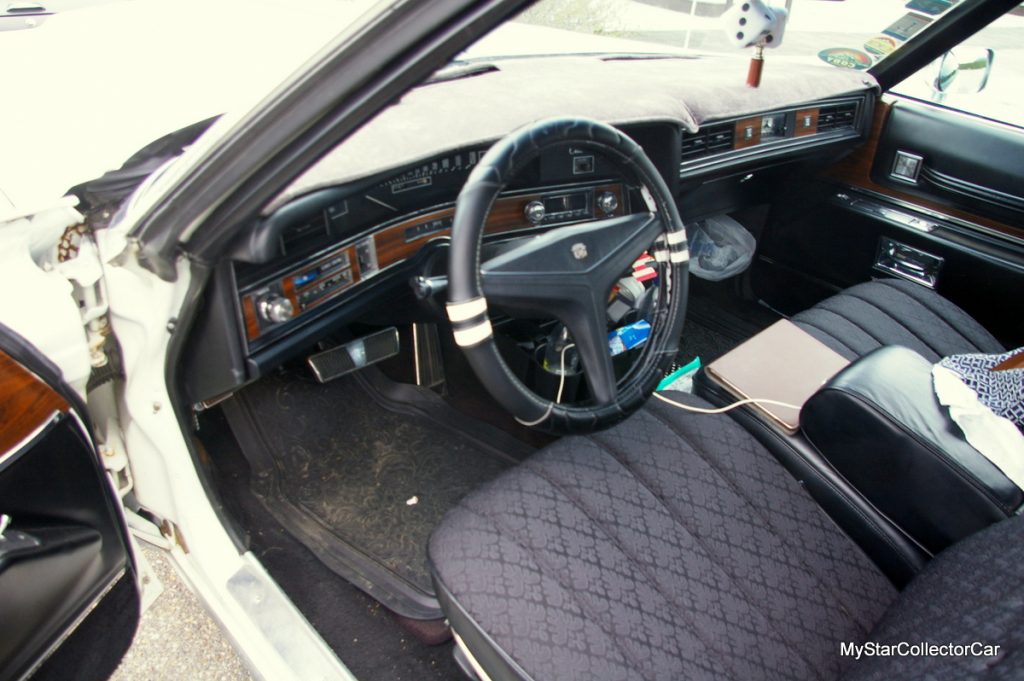 The net result was the perfect car to drive from Florida to Alaska because of its sterling reputation for luxury, passenger comfort, and dependability.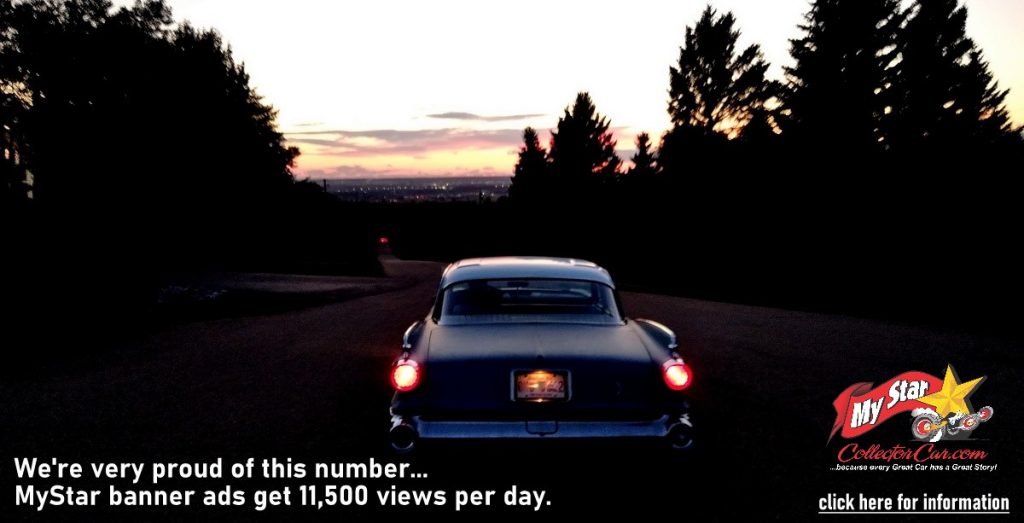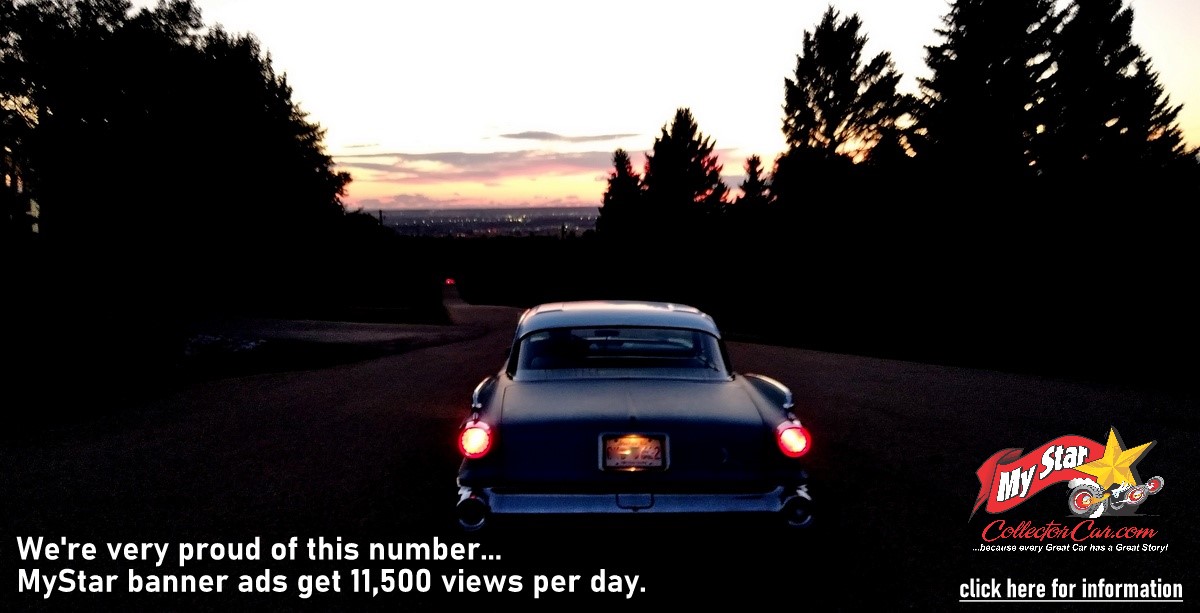 Dan removed the car's hubcaps because they are prone to falling off when the car is on the road, mainly due to their weight and size, but he has them safely tucked away in the Caddy's trunk.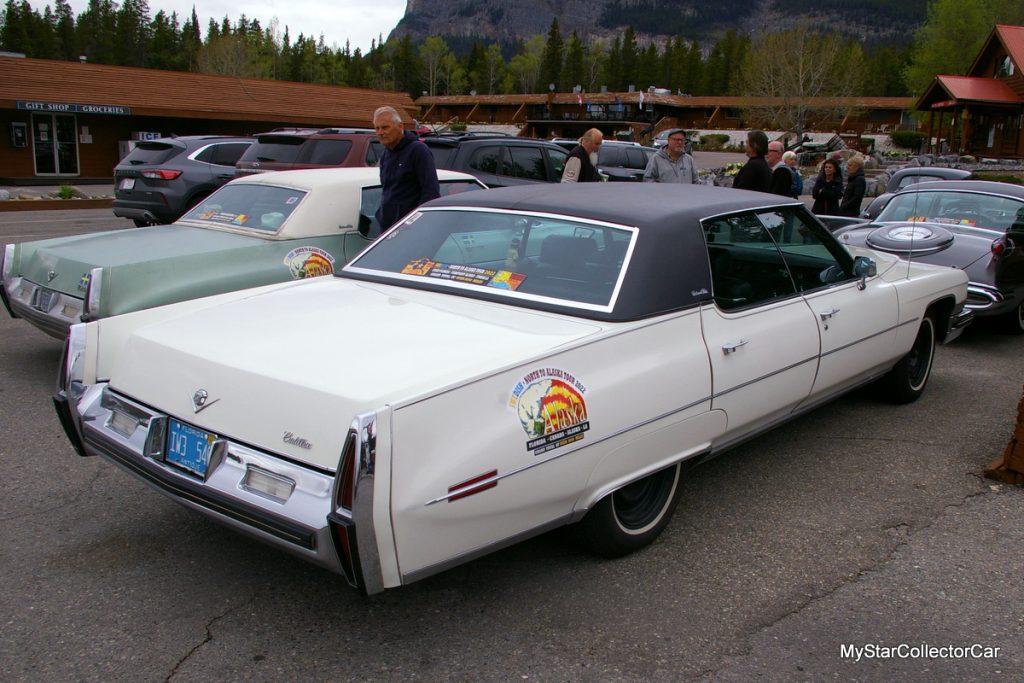 The 1973 Cadillac de Ville is almost frozen in time because it still looks like it just left the GM dealership, even though it is a 49-year-old car. The long road adventure to Alaska has not hurt the Caddy at all and will undoubtedly be the longest road trip in the car's entire history.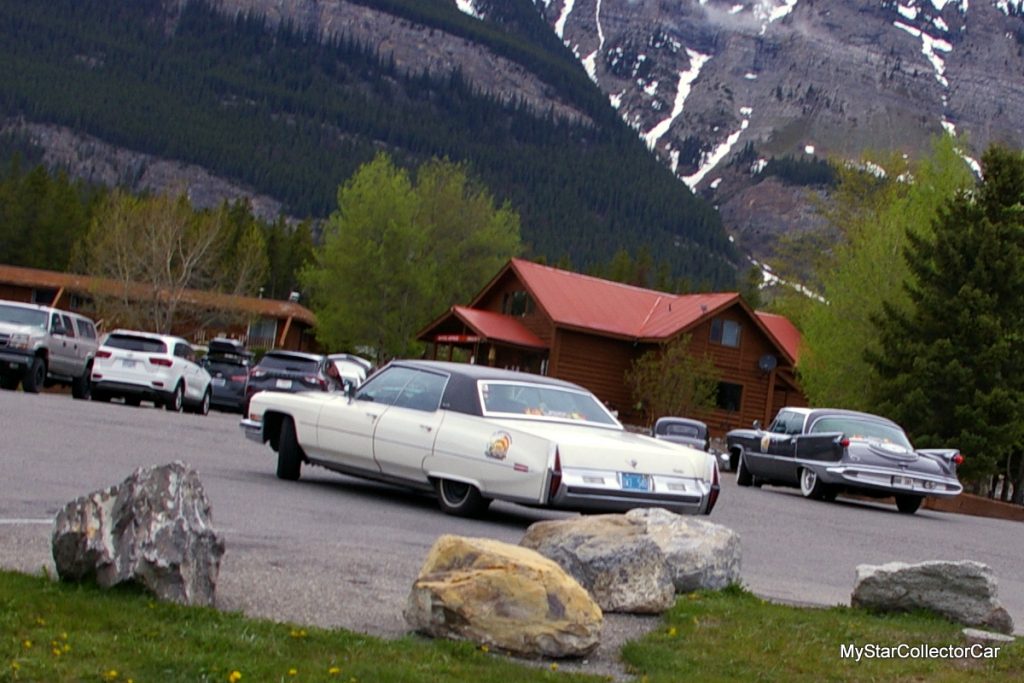 Dan's fellow Swedish travelers like to maintain a steady 60-65 MPH pace on the highway, a speed the Caddy has handled with ease along the way.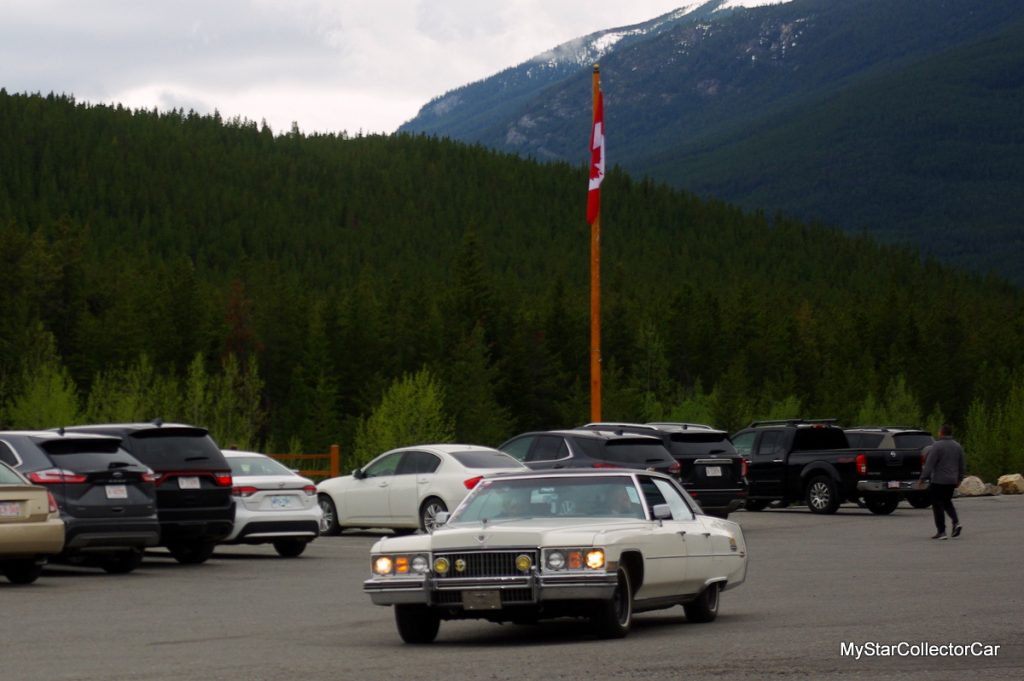 BY: Jim Sutherland
Jim Sutherland is a veteran automotive writer whose work has been published by many major print and online publications. The list includes Calgary Herald, The Truth About Cars, Red Deer Advocate, RPM Magazine, Edmonton Journal, Montreal Gazette, Windsor Star, Vancouver Province, and Post Media Wheels Section.