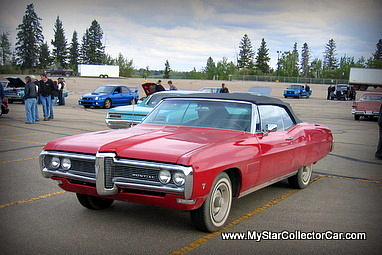 Bill Hazlett was well-known in his area for two reasons: he was a lifelong farmer and unrepentant car guy for as long as anybody knew him during his 90 years.
Bill was apt to buy anything that caught his eye during his life and it might be a car or it might be a tractor.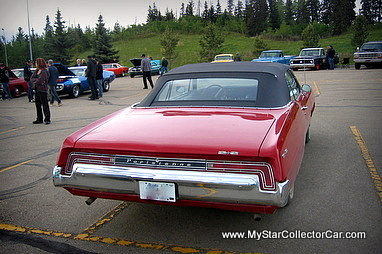 The most important part of the transaction was that Bill followed his spontaneous dreams when it came to purchases. Most of us imagine what it would be like to see a vehicle and wish that we could own it, but Bill had a different plan: he bought it.
He fed his insatiable car and truck appetite for most of his life and one day he spotted a 1968 Pontiac Parisienne 2+2 parked in a used car lot. He bought the convertible Poncho even though it served no practical purpose on the farm.
The convertible was not a grain-hauler and it was not particularly useful as a livestock hauler, but Bill likely had a game plan the minute he bought the Pontiac. Bill had a young grandson named Clayton when he bought the car in the mid-80s.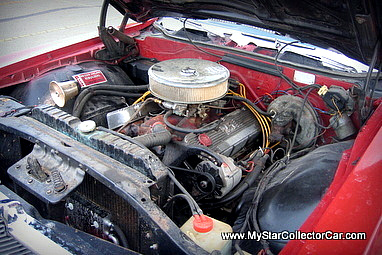 Clayton was many years shy of 18 when Bill bought the Poncho, but he probably noticed that Clayton was already a car guy because the young kid was very interested in his Granddad's old cars and trucks.
Eventually Clayton was about to graduate from high school and had developed his interests in old vehicles along the way, including an ability to work on them, because every farm kid will learn how to work on equipment on the farm.
But a love for old vehicles is inherited and Clayton owes his interest in old school car and trucks to his grandfather. It seemed only fitting that Clayton received his graduation gift in the form of a card with the keys to the 1968 Pontiac as part of the package.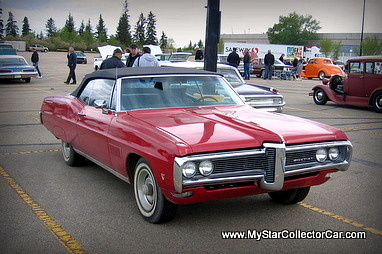 Bill recognized that his grandson was a part of the car guy fraternity and made Clayton's grad gift a major statement of Bill's approval. The bond between grandfather and grandson had always been strong and this gesture by Bill made it even stronger.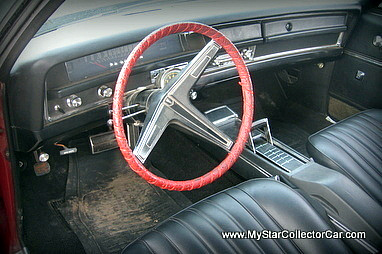 The Poncho is part of a fleet of vehicles that have become part of Clayton's life since the passing of his grandfather because Clayton shares that same car guy gene and the ability to work on them.
We can tell that Bill figured out that his vehicles would be left in the right hands with Clayton because it is clear that Clayton respects them as much as his grandfather. The Pontiac 2+2 convertible will always be a special reminder of that day when his grandfather gave him the perfect high school graduation gift.
It was likely a pre-ordained moment the minute Bill drove the Poncho off the used car lot in the mid-80s. The car has remained virtually the same since that day, except for the eviction of a city of mice that staked their claim while the car was parked on Bill's farm.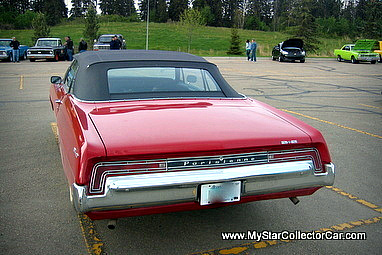 Clayton will likely preserve the car in its original form because he wants to preserve the memories of Grandpa Hazlett's gift to him.
Who can really argue with that plan?
Jim Sutherland