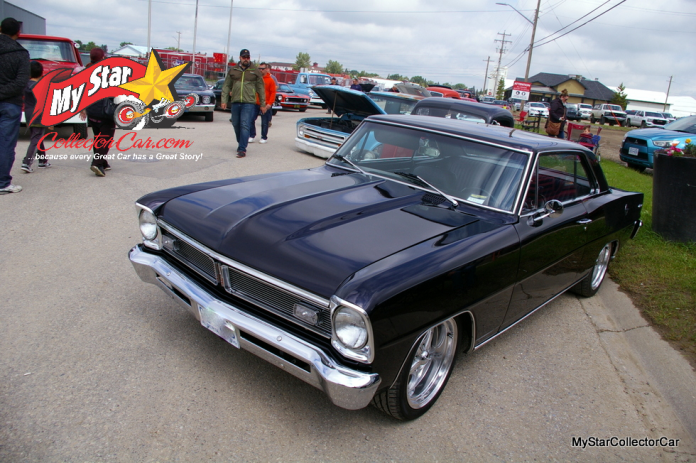 A brief history of the Canadian automotive industry will include the Acadian models.
These compact cars from General Motors of Canada bore a striking resemblance to the Chevy Nova/Chevy II models built during the same era (1962-71) and were sold by Canadian Pontiac dealers.
Needless to say, the Acadian models were not built in great numbers because of the small customer base in Canada so a 1966 Acadian Canso two-door hardtop was a rare vehicle from the day it left the factory.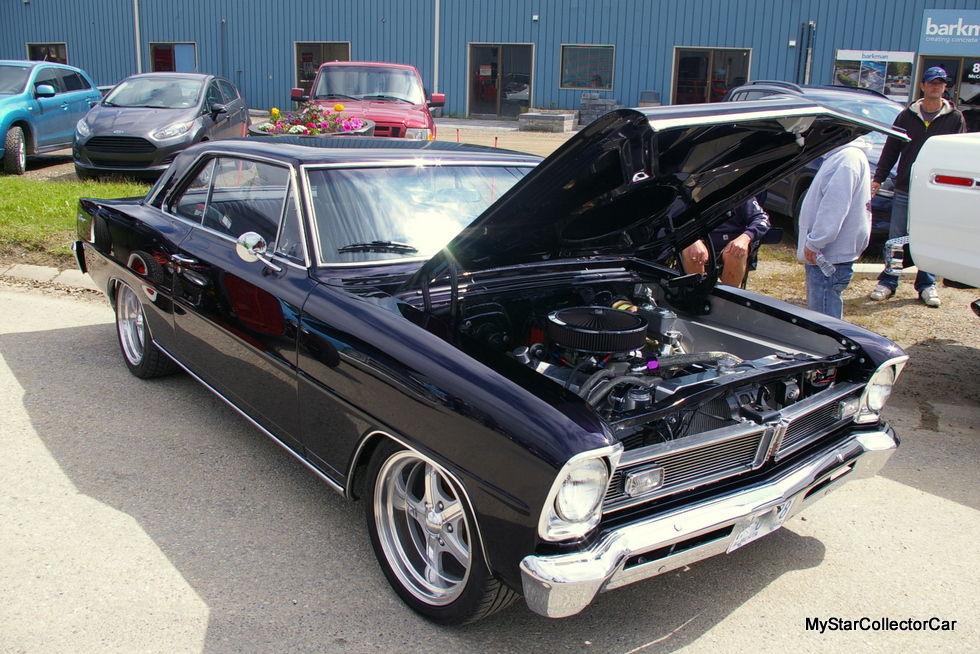 Kevin Beach is the owner of a 1966 Acadian Canso resto mod and he told MyStarCollectorCar that his stylish Canuck compact was 1 of 132 built with its factory features by GM of Canada during that production year.
Kevin had a good reason to buy a '66 Acadian: he was also Canadian-made in 1966 and Kevin wanted to celebrate his birthday with a very cool car from that same year.

Kevin is a second generation auto body guy who grew up with a deep interest in the field because of his car guy father. He became a certified body guy in the early 1990s and applied his skills to a long career in collision repair.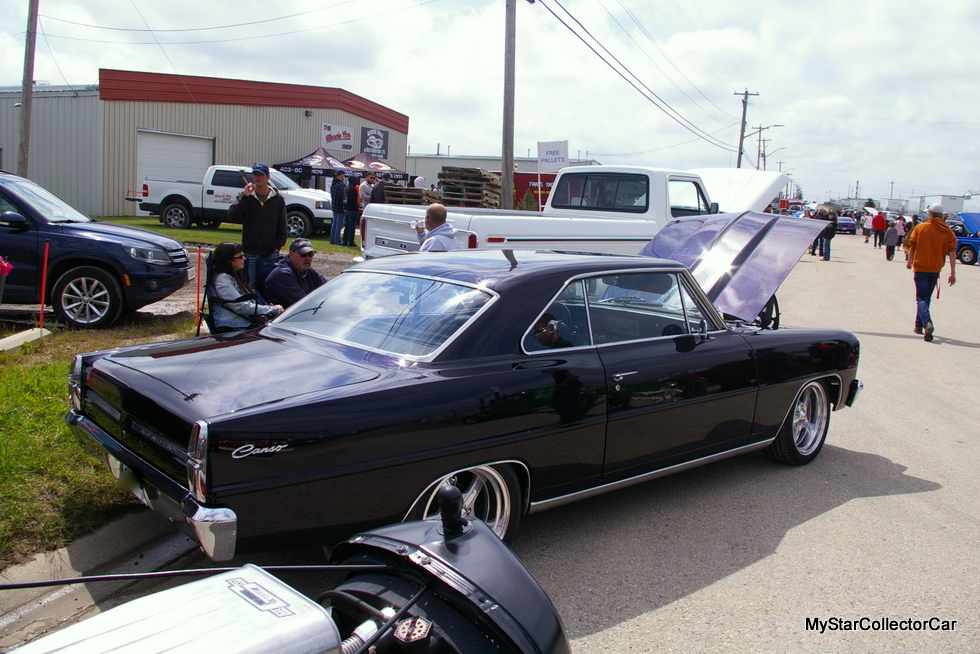 Kevin takes a lot of pride in his work and decided to do a job for himself when he bought his '66 Acadian in 2017. He spent the next winter working on the car in his garage, including a complete rotisserie restoration on his Acadian.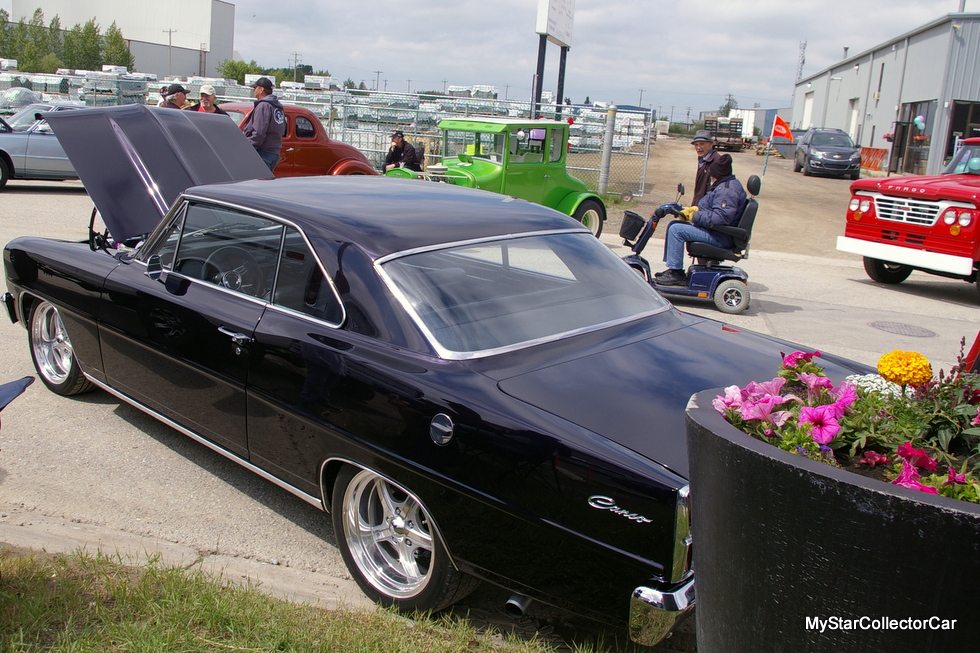 Kevin logged in 1000 hours on the project and completed one of the nicest builds ever to leave a private garage. He said the Acadian required no floor pan, trunk or rocker replacements because he bought a very solid car at the outset.
However, Kevin wanted a perfect fit for the body gaps and also needed to replace the rear quarters because the previous owner had attached flares to them, presumably for bigger rear tires.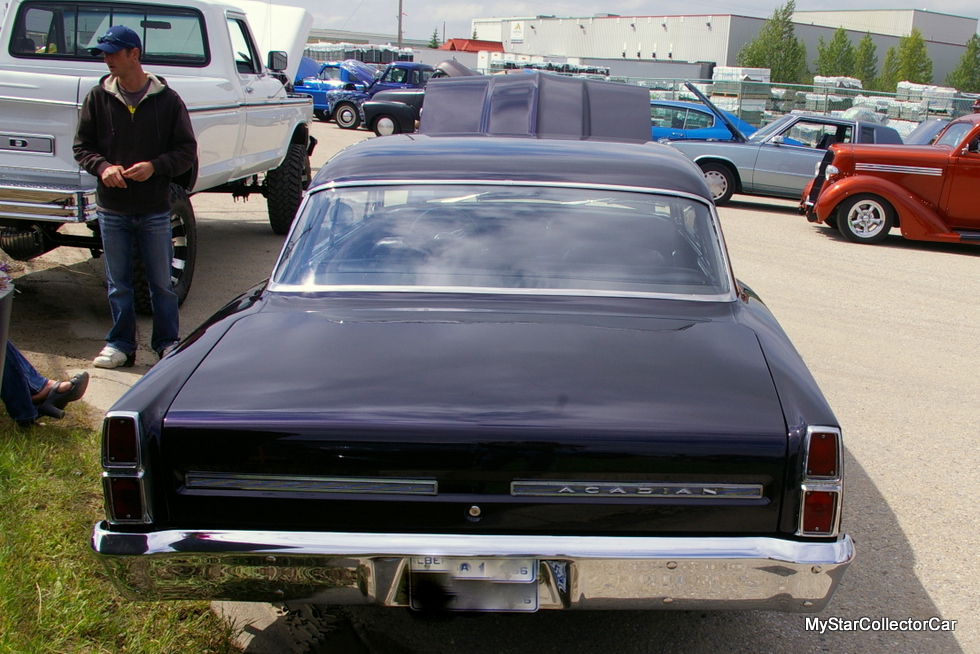 He wanted his project "to be perfect", in Kevin's words, so he took his time on the fitment details. Kevin also repaired and painted the car in pieces so he only had to reassemble the Acadian once during the process. Additionally, he was able avoid any situations where the paint was not in the right place due to masking tape or other impediments.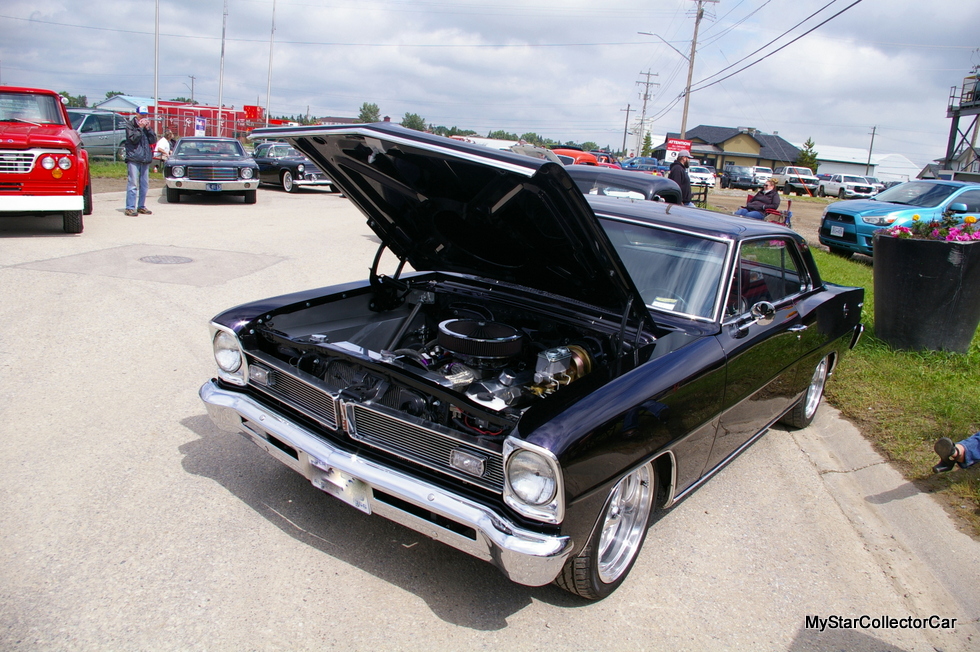 Kevin applied his many years of experience to ensure no damage occurred to the many now-painted body components that were freshly painted and ready for a refit.
The car has undergone some improvements to its original powertrain and now sports a 350 ZZ4 small block crate engine that has been tweaked for performance. The tranny is now a Turbo 350 with a 3000 stall convertor on it, but Kevin intends to install a 5 or 6-speed manual transmission into his Acadian in the future.
Kevin's Acadian also has a gated exhaust system that can be remotely controlled at the push of a button for even more performance.
The car is understandably fast and stunningly beautiful at the same time-but it is not a trailer queen. Kevin told MyStarCollectorCar that it "would be no fun just driving it onto a trailer" so he drives the car whenever the opportunity arises for him.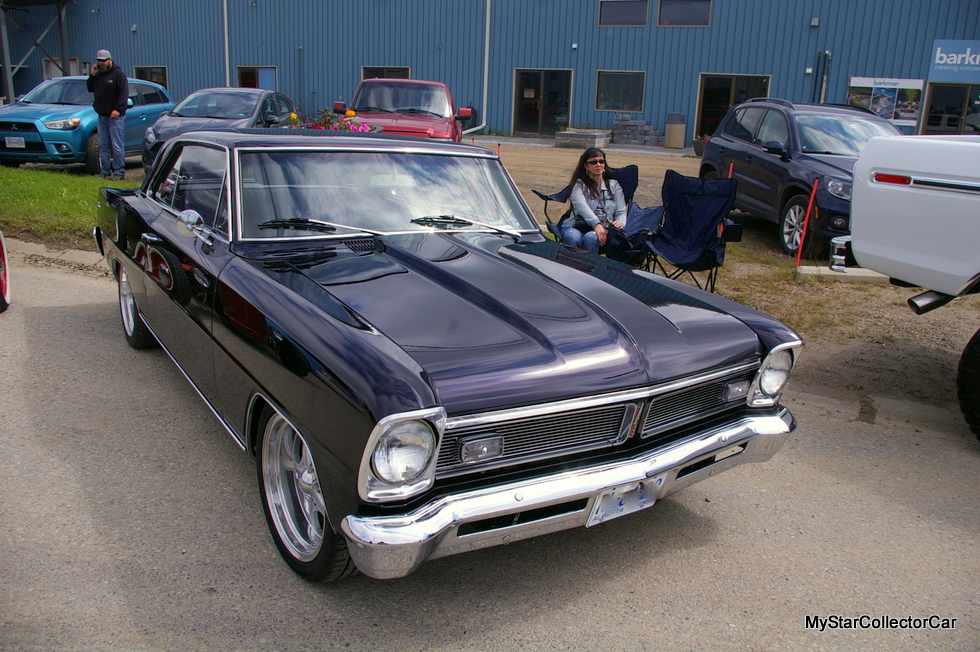 Spoken like a true car guy because this work of art has a steering wheel and a motivated owner.

BY: Jim Sutherland
Jim Sutherland is a veteran automotive writer whose work has been published by many major print and online publications. The list includes Calgary Herald, The Truth About Cars, Red Deer Advocate, RPM Magazine, Edmonton Journal, Montreal Gazette, Windsor Star, Vancouver Province, and Post Media Wheels Section.