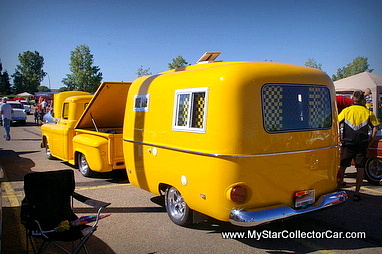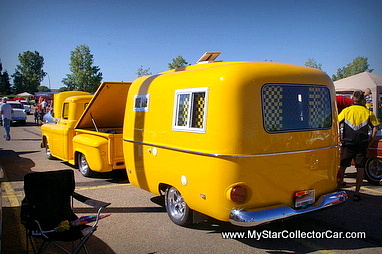 Ed Sandor was faced with a bit of a dilemma when his 12-year-old son bought a 1955 Chevy pickup truck.
The kid was still several years away from a driver's license and the truck was a "complete wreck" in Ed's words.
His son had always loved the style of the '55 and had even built a model of the truck, but a real truck project was a whole new ball game.
The good news was that his son bought the truck for 100 dollars so at least the initial investment was very low. However a low purchase price is only the beginning of the investment because this Chevy pickup needed a lot of work.
Time was on Ed and his son's side because the boy was still far too young to drive it. Ed took four years to formulate a game plan for the truck and it became a father/son learning process along the way as they tackled the project together.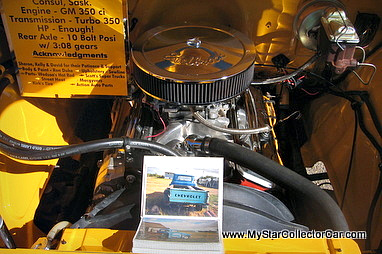 The goal was to finish the truck in time for the young guy's high school graduation and they closed in on the completion deadline fairly quickly, despite the deadline. The lengthy process included a Mustang II steering package and a Camaro rear end.
The project had a happy ending because Ed and his son were able to spend a lot of time together while they tackled a very difficult restoration project together in order to fulfill a young 12-year-old car guy's dream.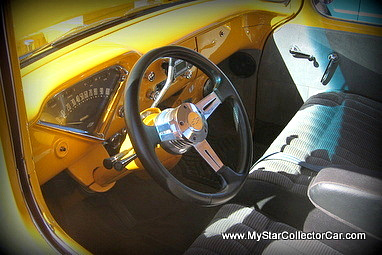 These days both Ed and his son share the truck and also the priceless memories of how they got this truck from its rusty debut as a junkyard refugee to its flashy resto-mod show-stealer current looks. Projects like this require an enormous amount of time and patience to reach this level of quality.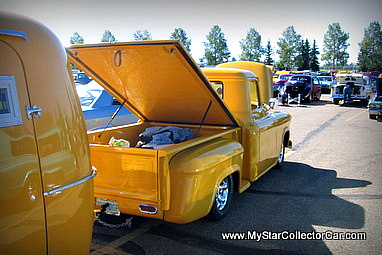 The truck is a great traveler that has transported them to many shows since its completion and the Chevy is very comfortable at modern highway speeds. Even the bright yellow paint job attracts many admirers because it really works on this '55 Chevy pickup.
We are always impressed when we get stories like Ed's for our collection here at MSCC. They are a testimony to the heart and soul of the collector vehicle hobby and this one shows how a rusty old pickup truck that nobody wanted became an achievable dream for a young kid because of his father.
It does not get any better than that kind of happy ending from our point of view.
Jim Sutherland