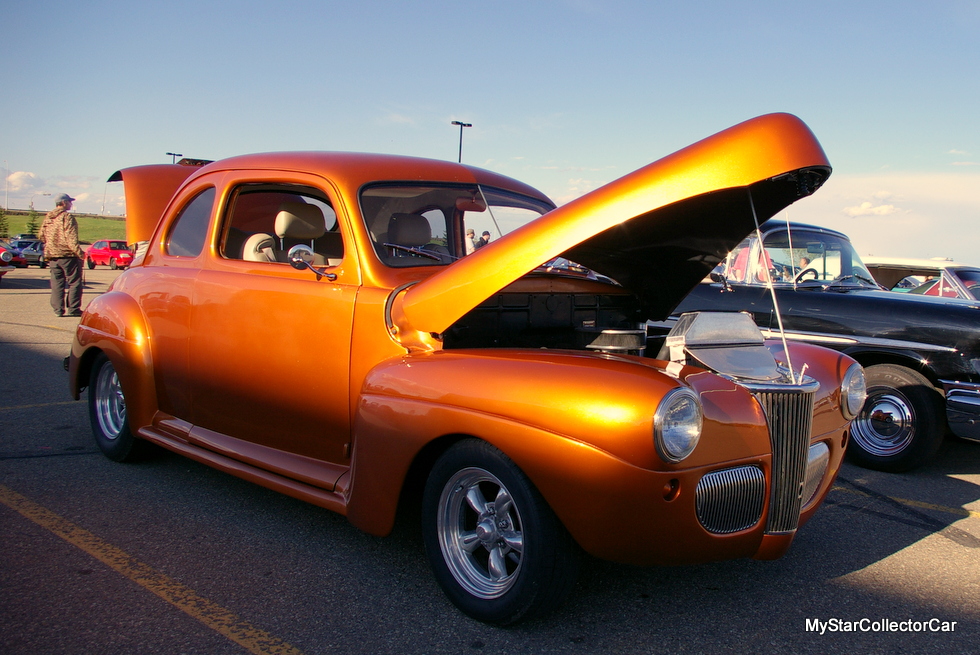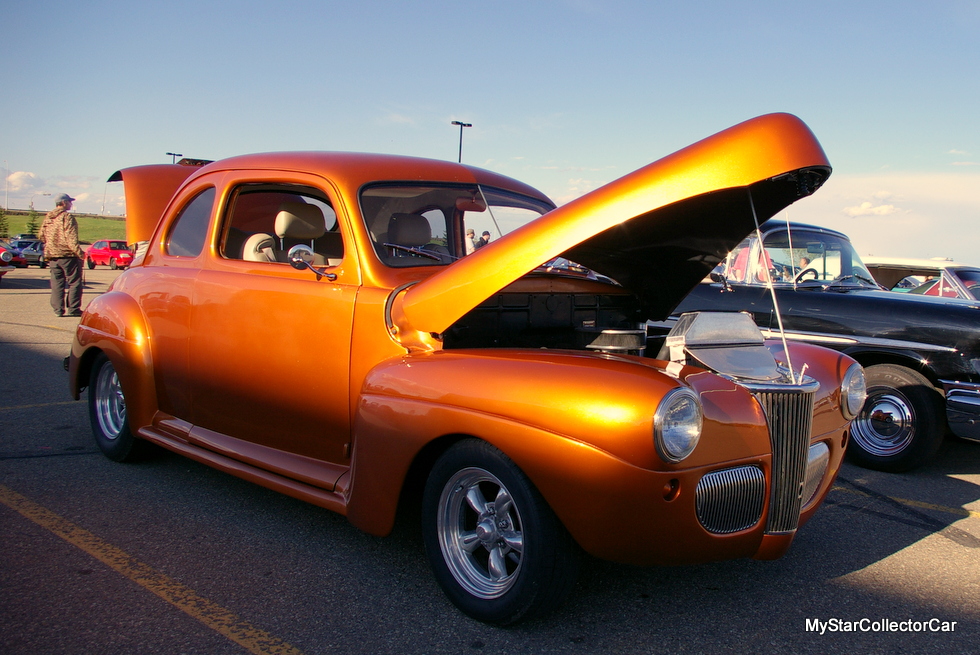 The 1941 Ford was right at the tail end of automotive production runs in North America.
The official entry of the United States into World War Two in late 1941 meant a switch to military production and no more new private vehicles until the war was over.
There were a few 1942 models built by Detroit but they were built in the fall of 1941 before the Japanese attack on Pearl Harbor on December 7, 1941. All bets were off after that event and no new cars would appear until 1946 after the end of WW II in 1945.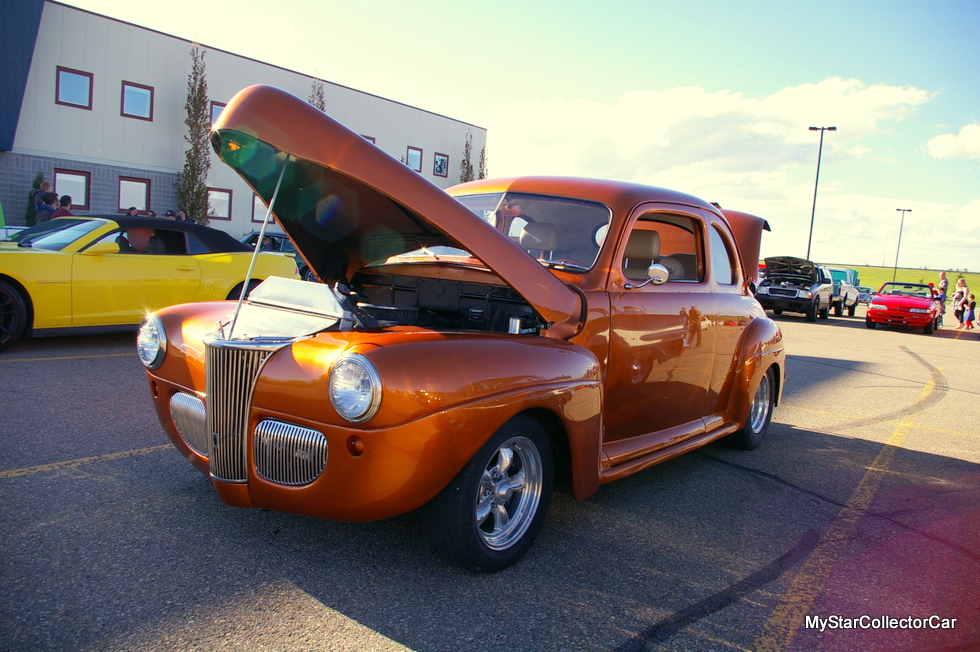 The legacy of the 1941 Ford remained strong long after the war when ambitious young hot-rodders in the 1950s were looking to build their own creations on a budget. The early 40s Fords remain a hot commodity in today's world because of their stylish looks and their cornerstone position in the hot rod hobby.

Chris Thiessen is the proud owner of a 1941 Ford custom coupe and he thoroughly enjoys his time behind the wheel of his stylish ride from the Blue Oval family. His '41 Ford has been on the road for about 2 years after it went through a big transformation.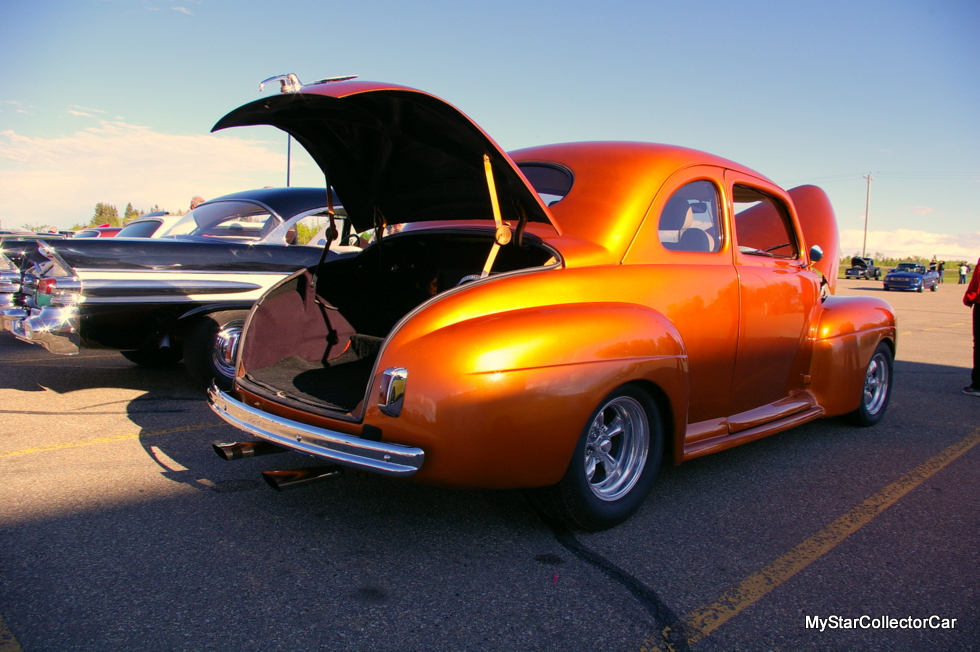 Chris bought the car while it was in black primer with no interior and he performed what he call a "little deconstruction" on the Ford. Then he put together a game plan and stayed true to the old school hot rod tradition where many components of the Ford project were mined from a number of automotive sources.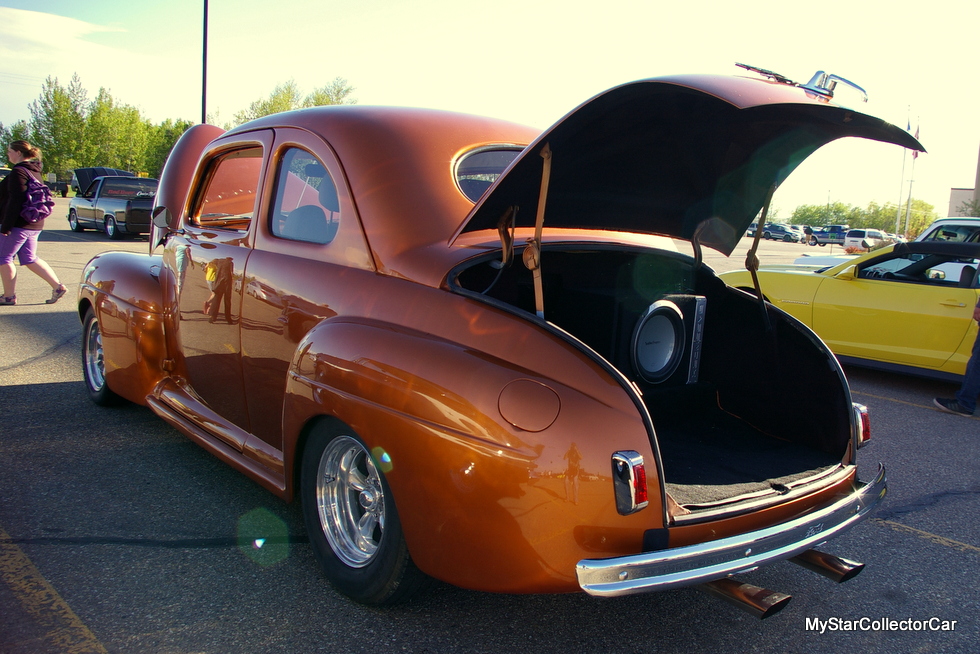 For example, the very comfortable power front seats of the Ford were donated by a Cadillac SRX sport utility vehicle, while the back seats were plucked from a Chrysler LHS. Chris noted the Chrysler seats "fit like they were made for the Ford" and offer maximum comfort to rear passengers in his Ford.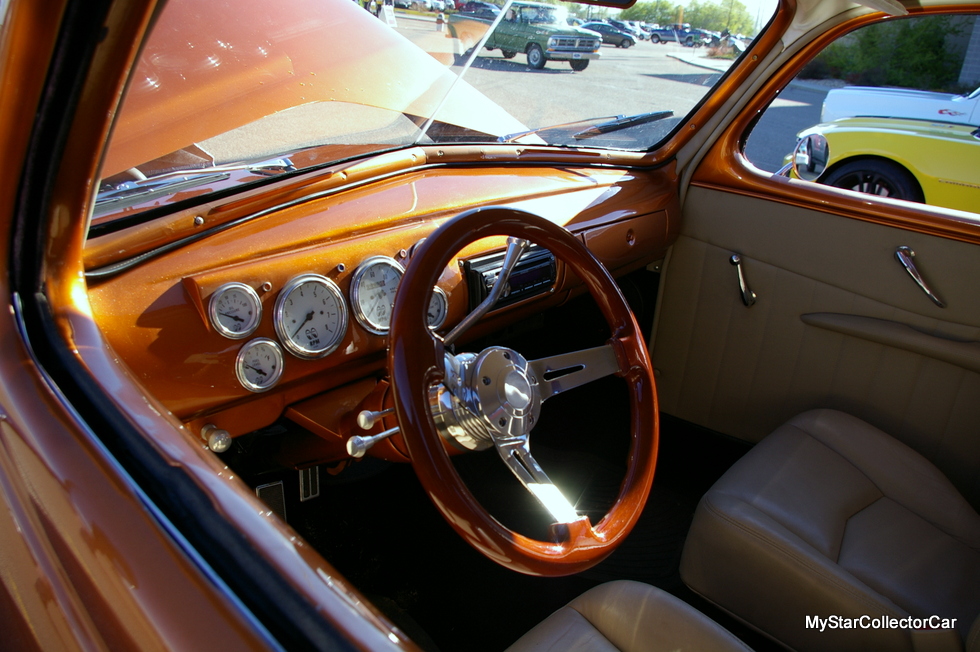 The Ford now sports a 350 Chevy small block mated up to a Turbo 350 automatic transmission that transfers power to a Ford 9-inch rear end. The Ford has been upgraded to a Mustang II front end for better handling and steering.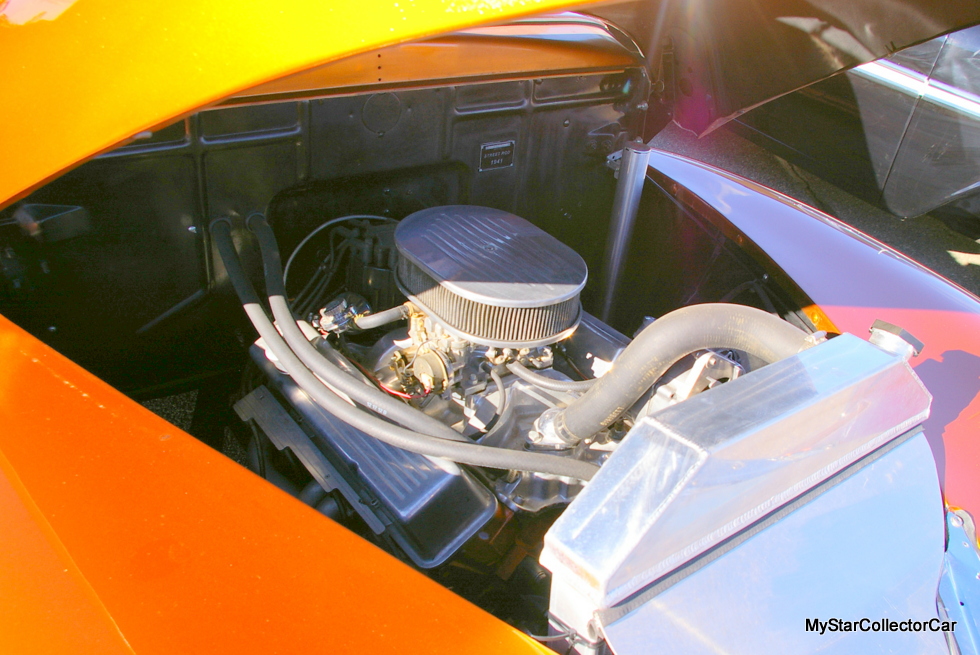 There are always tweaks in every custom build because the vehicles incorporate components that were not part of the original build plans. Chris had to upgrade his cooling system with a bigger radiator because of overheating issues.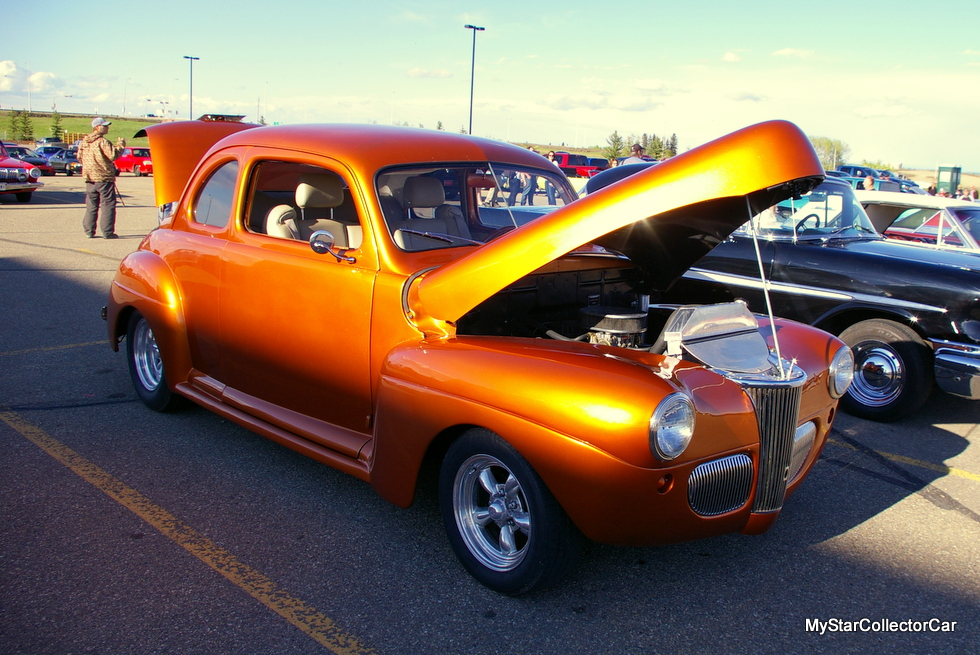 He is also searching for a bigger fuel tank so he can extend his driving range without a large number of pit stops at gas stations.
One thing Chris won't add is an aftermarket AC system. He is happy with his original manually operated front vent in front of his windshield and added "it will never break" on him.
The old school hot rod look extends to the torque thrust mags on the Ford. The car has a strong connection to the 50s hot rod philosophy and the result is evident in most of the changes made to the 76-year-old Ford.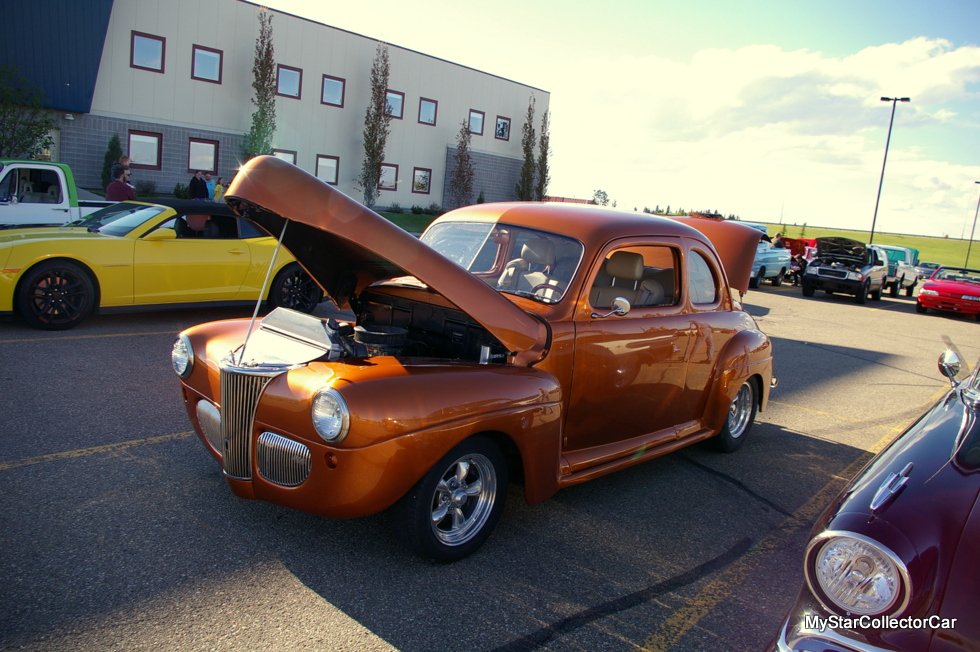 Chris summed up his custom Ford in one sentence: "I drive it a little for fun and a little for attention".
He gets plenty of both whenever he hits the road in his stylish '41 Ford.  
Jim Sutherland
CLICK HERE to Like us on Facebook
CLICK HERE to Follow us on Twitter
CLICK HERE to Follow us on Pinterest
Please re-post this if you like this article.