Carstairs, Alberta is one of those quiet and friendly towns where the living is easy.
MSCC makes an annual summer pilgrimage to Carstairs so we can partake in their yearly car show and get some new stories.
A giant 1973 Dodge C-600 truck was ready for battle as a fifth-wheeler and got our attention in a big way. MSCC was able to find out how and why this former storage facility for dog food went from forgotten and forlorn in a field to a rock star at a car show. We will share our information about this very cool LCF Mopar big rig with our MyStarCollectorCar readers in a future piece.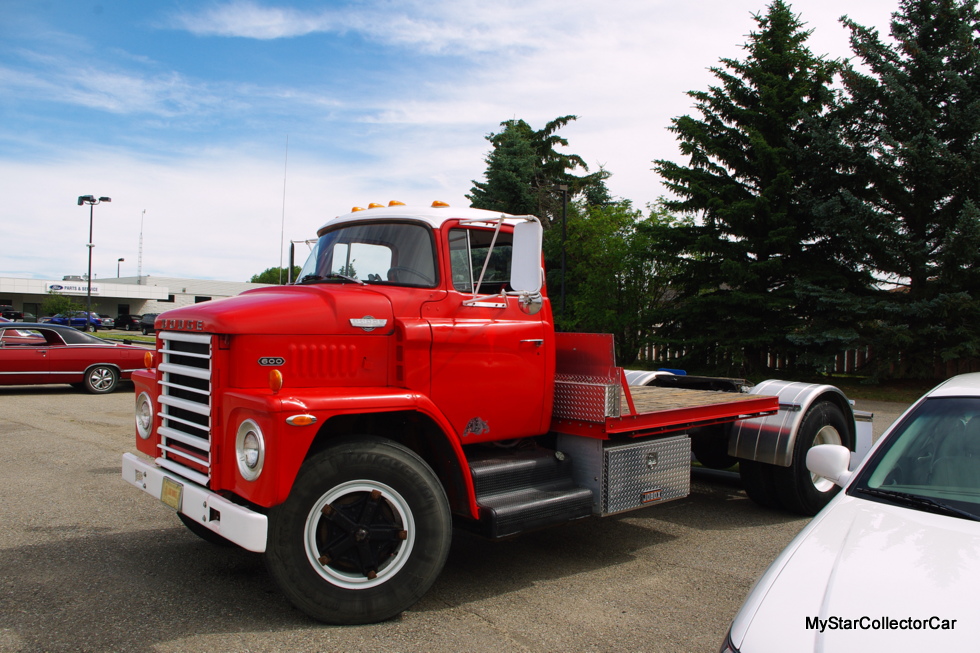 A 1965 Chevy Impala SS two-door hardtop was also at the Carstairs show. Its current owner made many modifications to his Chev, but our future MSCC article will explain how he was careful about the original power train when he was upgrading his 52-year-old SS to a 21st century road rocket.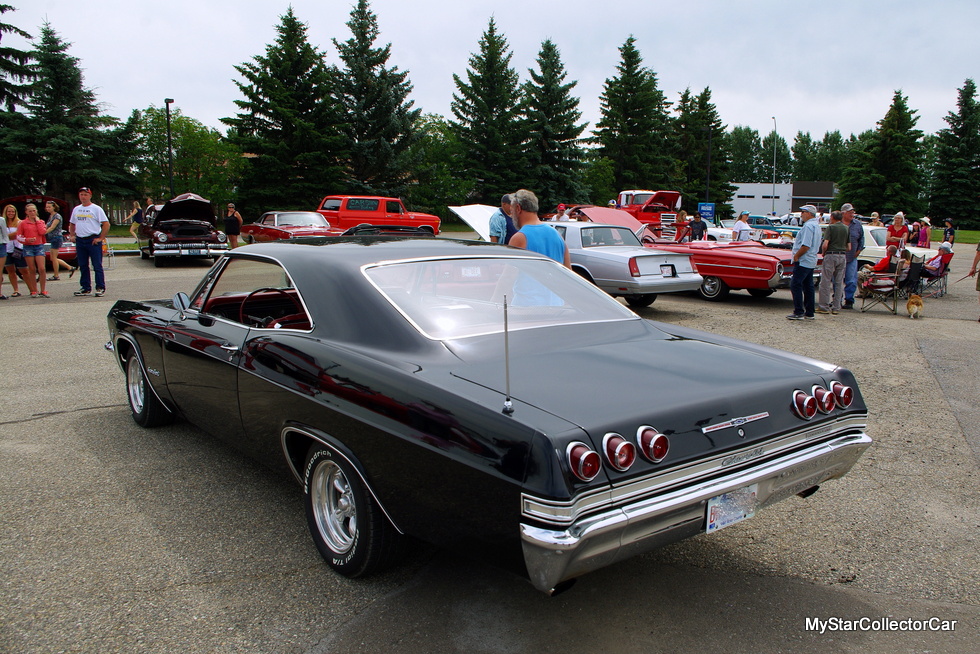 A 1987 Monte Carlo was an SS of a different color and year, but its owner will explain how he always wanted an SS and finally got more than one in his later years. MyStar will concentrate on his '87 SS since this car is the one he drives to shows whenever he can find the time.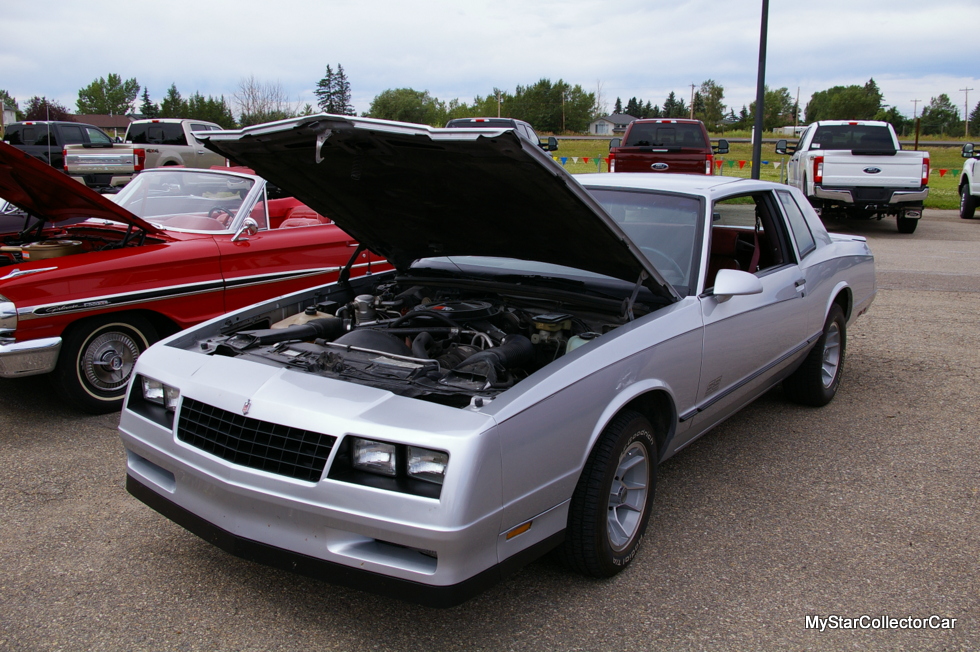 Look for a happy ending to this future MSCC story about an '87 Monte Carlo SS.

It was hard to miss a striking red and white 1979 Ford Bronco at the Carstairs show. The Bronco's owner was a very particular owner who could never be truly happy (his words) with his truck if it remained in the same condition as the day he purchased it.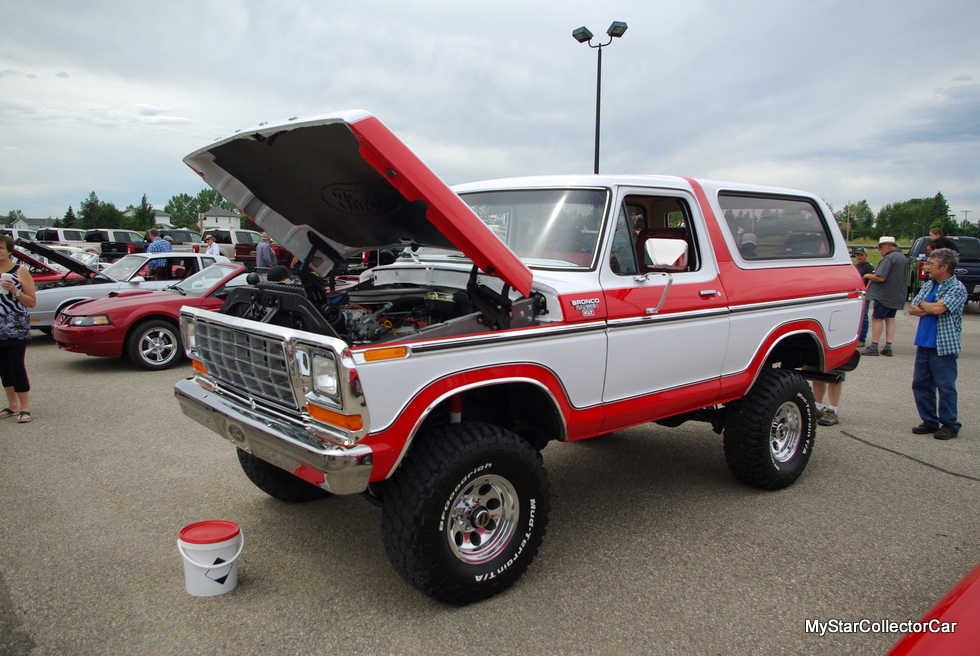 Look for a future MyStarCollectorCar feature about how this very talented Bronco owner-with-no-training was able to draw from his car guy childhood and make his 38-year-old Bronco an even better sport utility vehicle.
We left Carstairs so we could attend an Oldsmobile meet in the well-named town of Olds, Alberta. Olds is not far from Carstairs, so MSCC was able to visit with proud owners of the dearly departed Oldsmobile marque in Olds.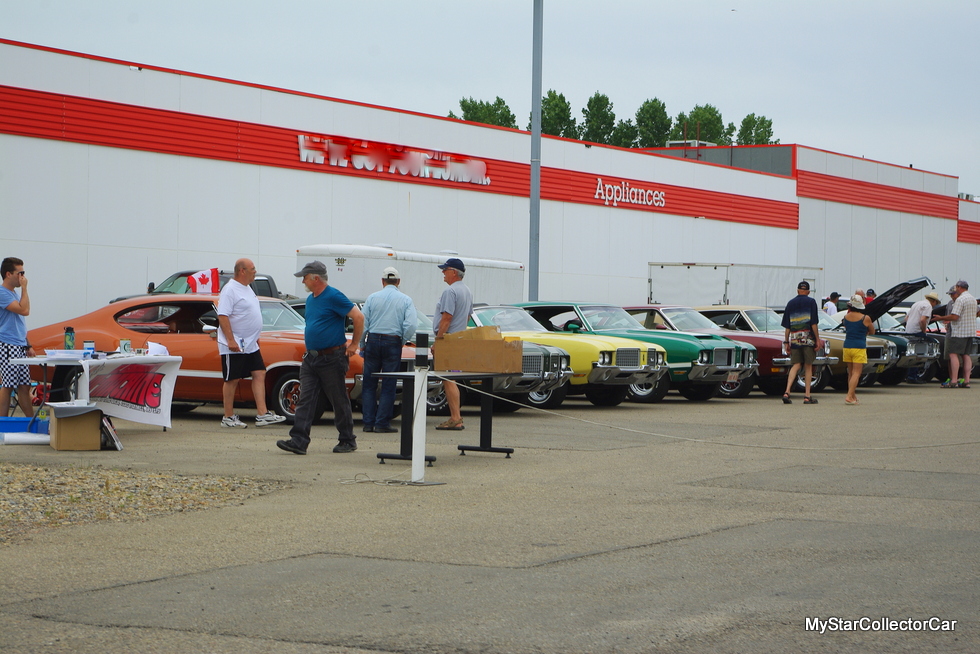 The Oldsmobile owners are a friendly bunch and MSCC was able to get some great stories from them. A 1936 Oldsmobile Business Coupe in original condition was on our radar and we were able to cobble together a story from the owner so MSCC could find out how and why he was able to bring this 81-year-old car back on the road in essentially survivor condition.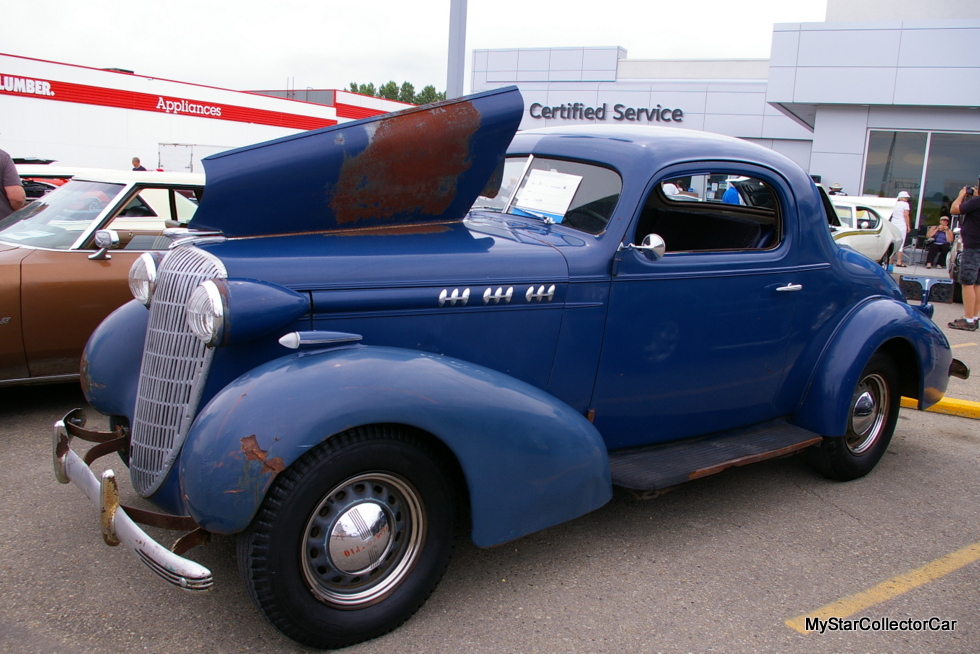 Learn more about this unique Olds in a future MSCC article.
A 1957 Olds Super 88 two door hardtop was a full-load luxury car from a bygone era. Its owner was a fearless car guy who arrived in his 60-year-old car without the safety net of a trailer. He drove his '57 through the Rocky Mountains on the weekend to get to the Olds show in Olds.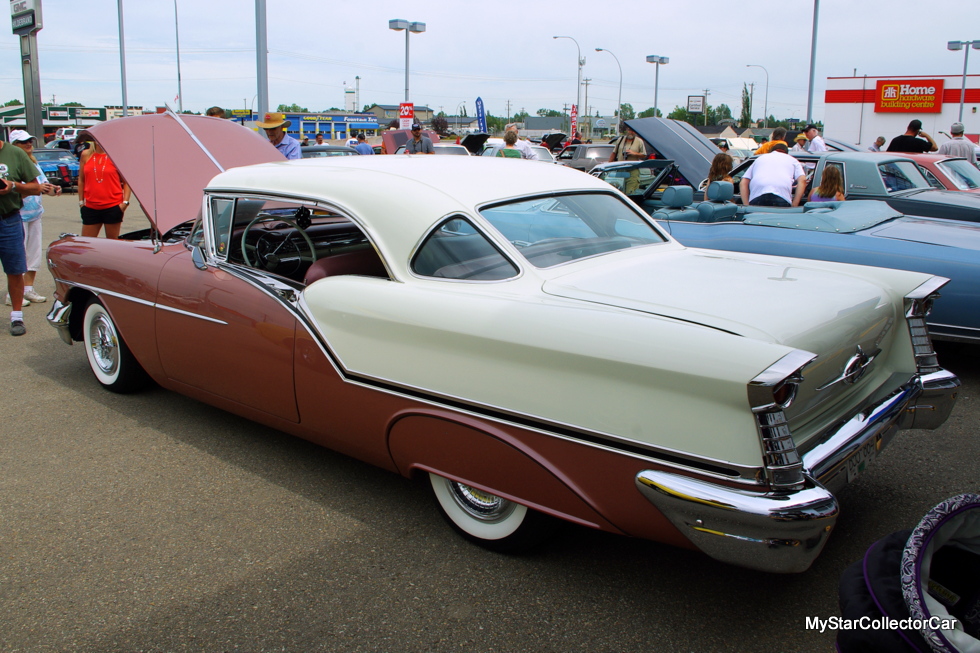 Find out how he managed to breathe so much life into his Super 88 in a future MyStarCollectorCar article.
A 1963 Olds Starfire convertible said everything it needed to say about how cool 60s-era cars are when the top is down on a warm July day in the heat of summer. The outgoing owner of the 54-year-old 'vert had plenty more to say about why and how he became only the third owner of the Olds.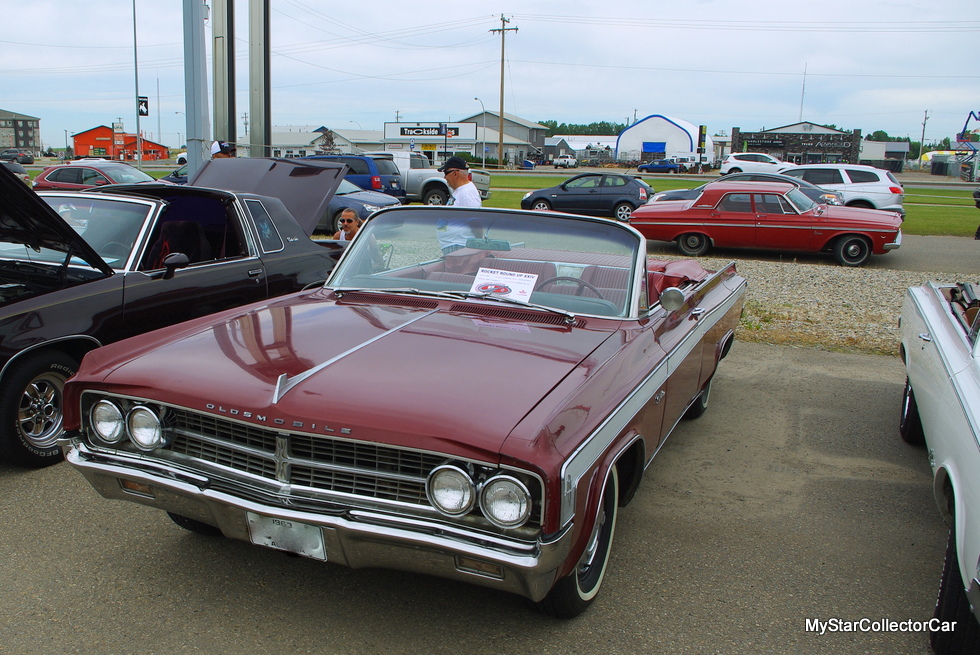 There are few things more perfect than a rain-free day in July when it comes to car shows-except telling their stories in future MyStarCollectorCar.com articles.
Stay tuned here at MSCC.
Jim Sutherland
CLICK HERE to Like us on Facebook
CLICK HERE to Follow us on Twitter
CLICK HERE to Follow us on Pinterest
Please re-post this if you like this article.