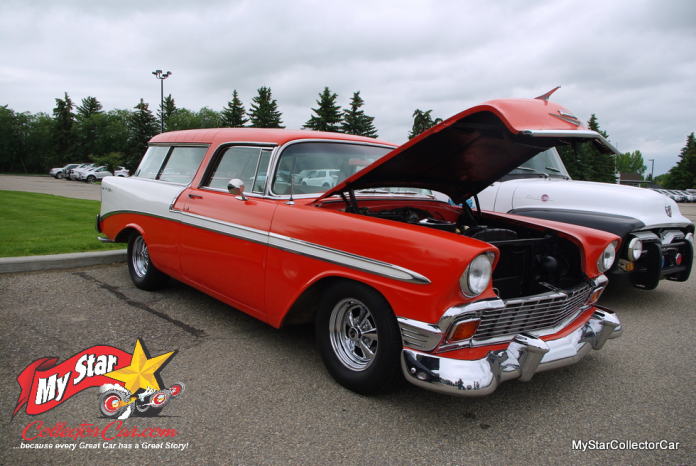 The Chevy Nomad is a legend in car guy circles because this two-door station wagon embodied a sporty element that was largely absent with four-door station wagons.
The clean lines of the Nomad wagon lent a great deal to its appeal as an outlier in the station wagon movement where practicality was a mainstay in the long roof philosophy.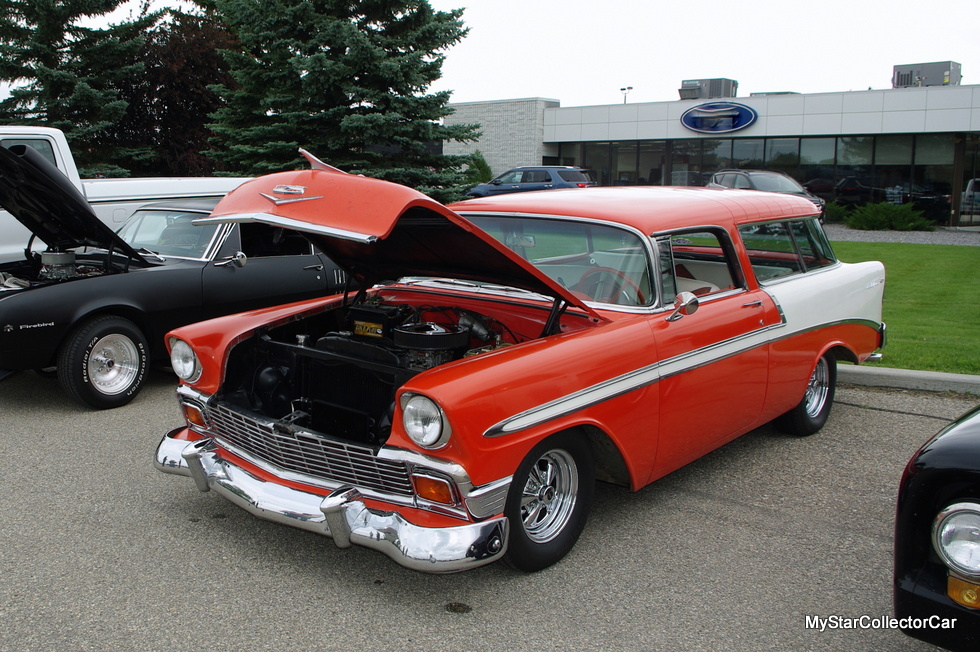 Station wagons were bought for their ability to house groceries, dogs and kids in no particular order. The extra rear doors provided ease of entry for any of the aforementioned cargo in most wagons. The exception was the two door versions, including the first-gen 1955-57 Chevy Nomad models, so they drifted into car guy culture as a viable platform for hot rod performance during the 1960s.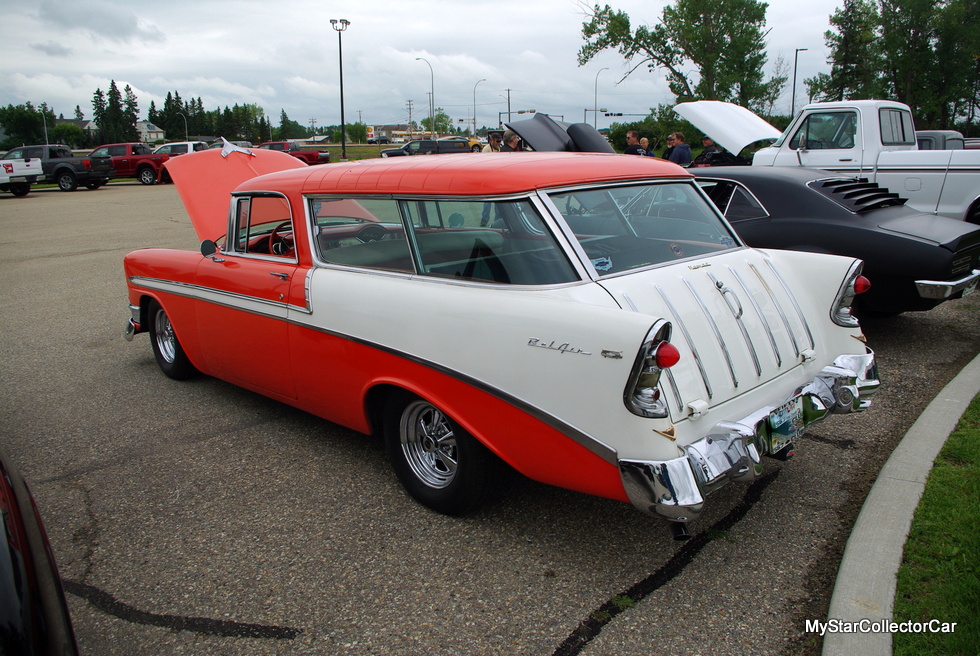 A 1955-57 Chevy Nomad station wagon is still the stuff of legends in the car hobby because they have gotten even cooler (and rarer) with the passage of time.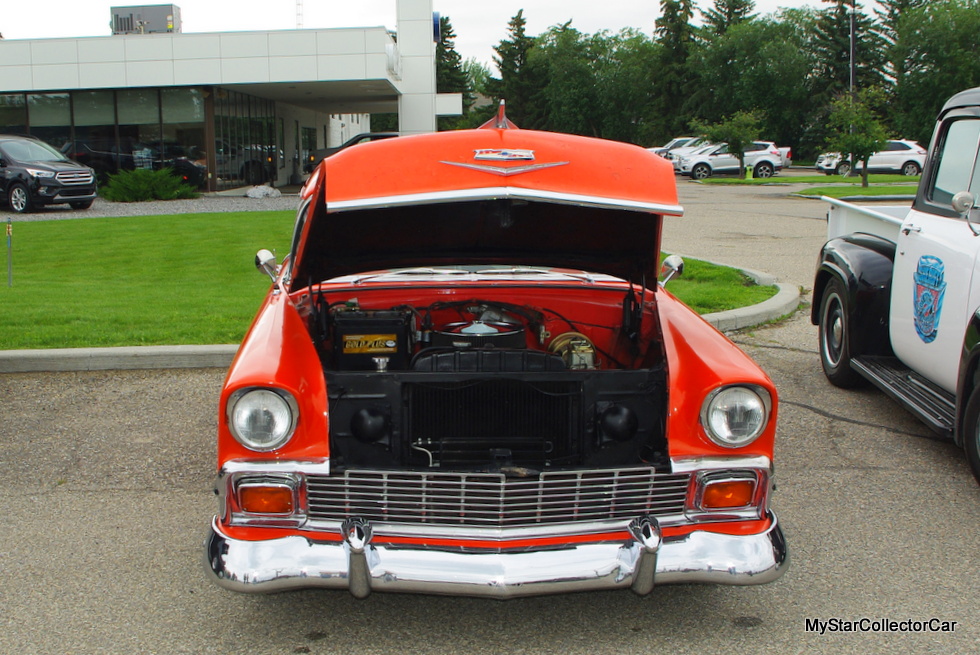 Dennis Bateman has been the proud owner of a 1956 Chevy Nomad for the past 37 years and he really abides by the philosophy behind the wagon's name because his Nomad has logged over 93,000 miles (about 150,000 kilometers for the metric set) under his watch.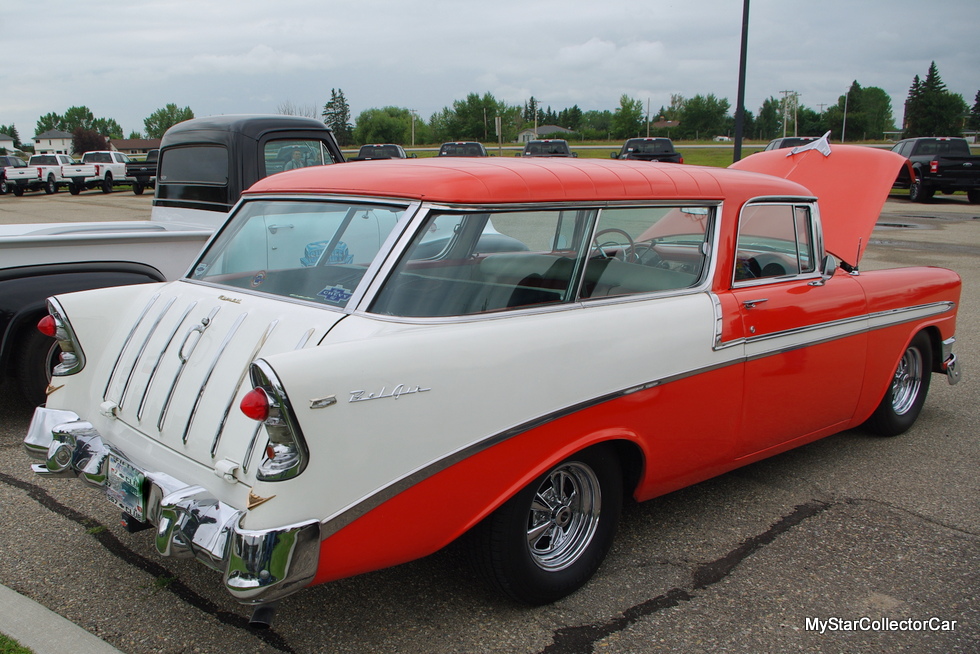 Dennis is a firm believer in the basic idea that cars are meant to be driven-even his custom license plate (translation: 56 Driver) reflects that belief.

Dennis is also an old school car guy who knows his way around a custom build. His Nomad had a heart transplant and now sports a 327 Chevy small block donated by a 1967 Chevy truck. The vintage engine is connected to a classic Turbo 350 automatic transmission.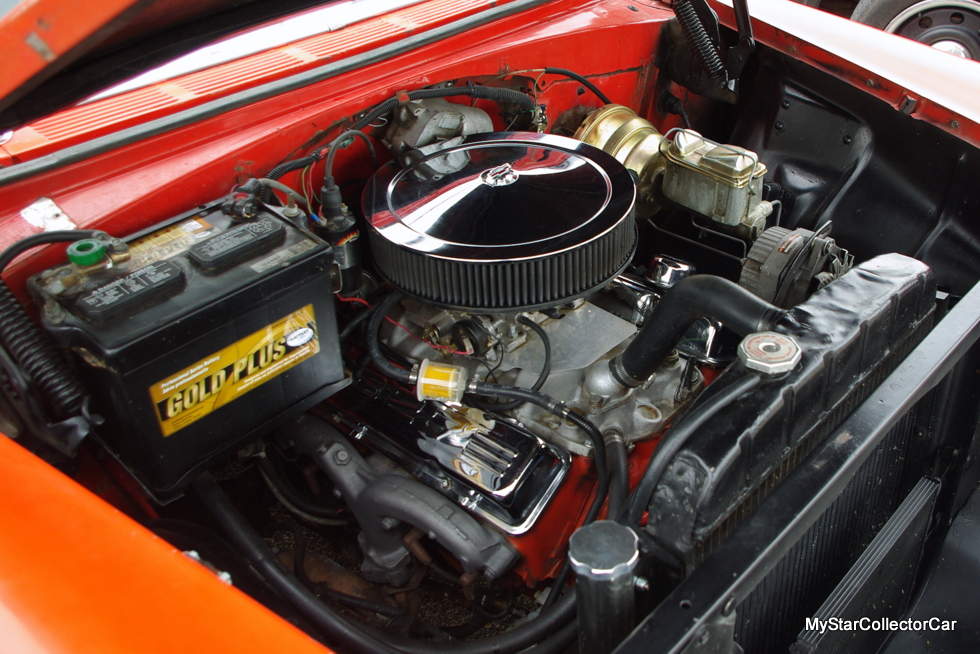 Dennis mentioned that he considered an overdrive transmission transplant but was not impressed with the cost of the upgrade so he headed in a different direction: Straight to the junkyard in search of a rear end that would deliver a better gear ratio where he bought a unit donated by a 1974 Nova for 200 bucks.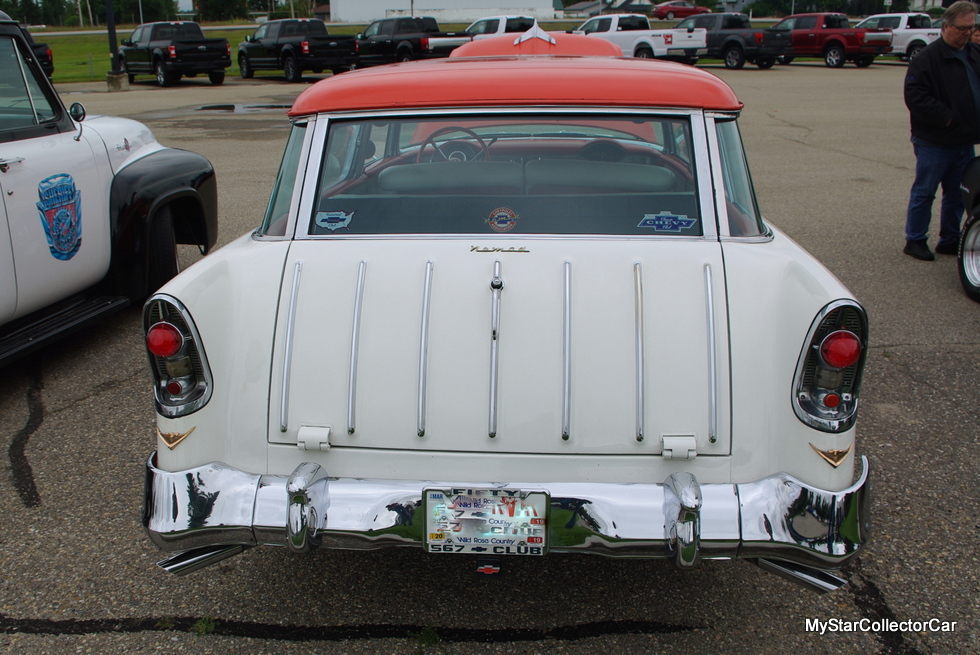 A few modifications to the Nova rear end's spring perches allowed Dennis to save serious cash and get the car down to lower highway RPMs along the way.
Dennis knew he intended to drive the car a lot after he readied it for the road so he added front disc brakes, along with front and rear anti-sway stabilizer bars to the Nomad's chassis. He also built in a custom sound system hidden under a case mounted inside the cabin near the tailgate so he can listen to his favorite 50s/60s songs on the road.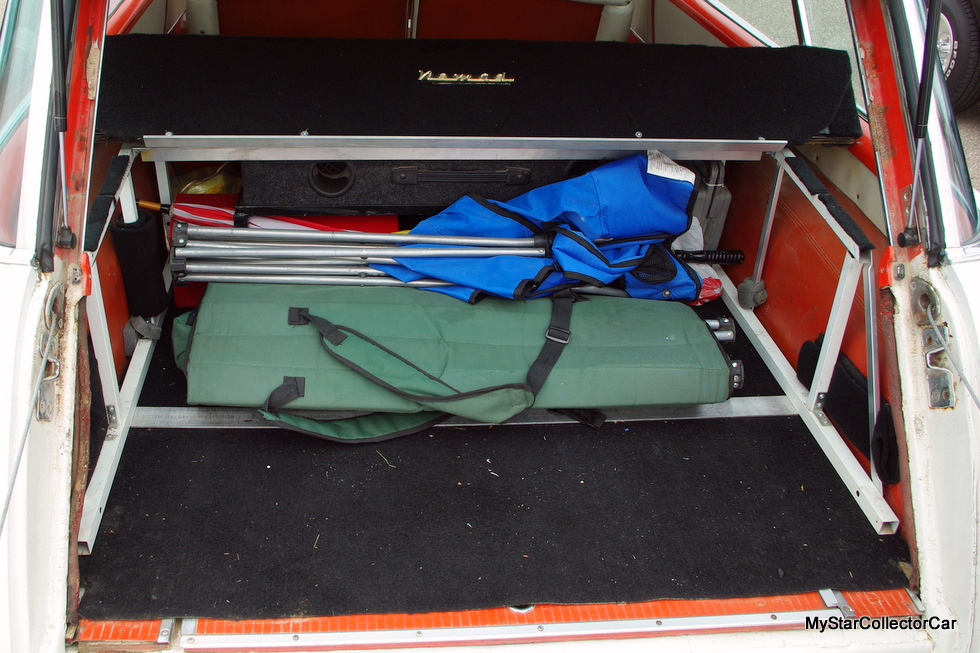 The car has been a big part of the family for many decades and now Dennis even has grandchildren who are old enough to drive the Nomad. Dennis recalled a moment when his granddaughter was driving the wagon at 100 mph and thought the car was showing 100 km/h (about 60 mph) on its speedometer.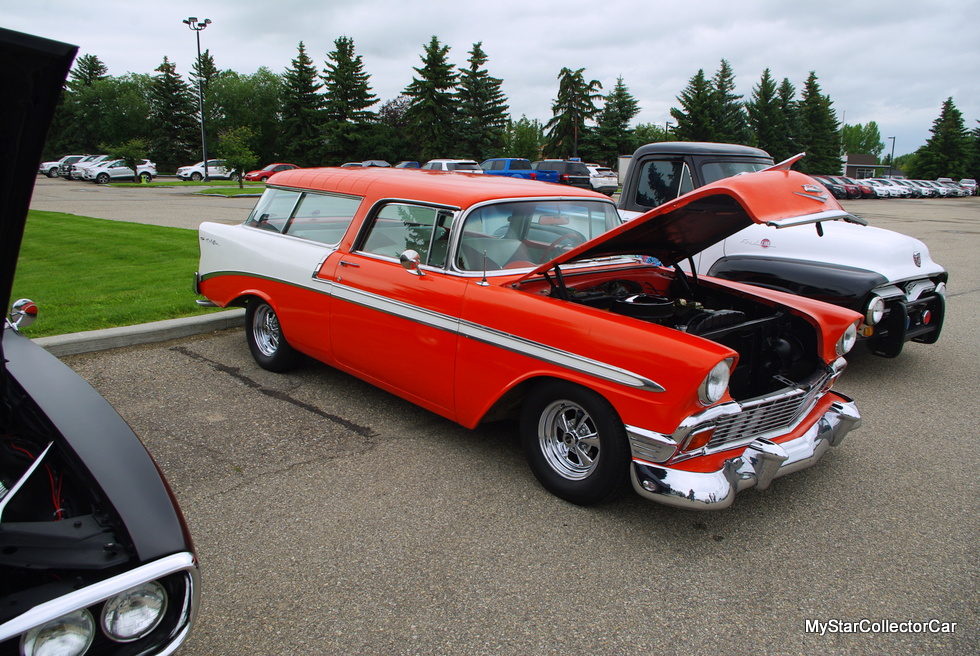 She was brought up in a metric world in Canada and was unaware of the Canuck change from miles to kilometers in 1977. However, Dennis was able to explain the differences and get his granddaughter's speed down to legal limits.
The Nomad has more than lived up to its name over the years and is now closing in on 100,000 miles on the road with Dennis as its owner. It should be noted that all of them have been happy, trouble-tree miles for Dennis and his family.
BY: Jim Sutherland
Jim Sutherland is a veteran automotive writer whose work has been published by many major print and online publications. The list includes Calgary Herald, The Truth About Cars, Red Deer Advocate, RPM Magazine, Edmonton Journal, Montreal Gazette, Windsor Star, Vancouver Province, and Post Media Wheels Section.