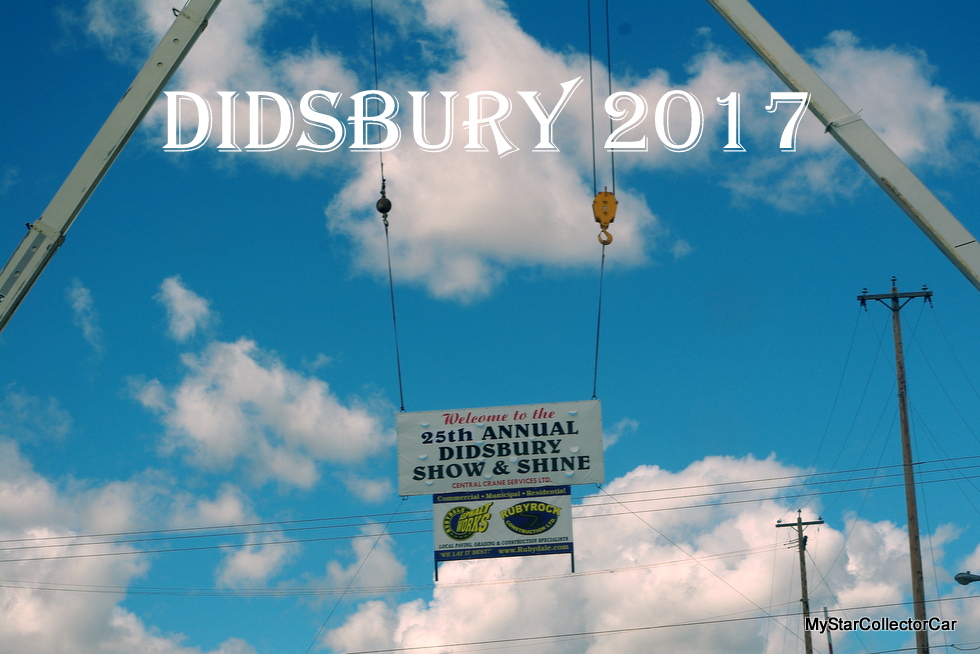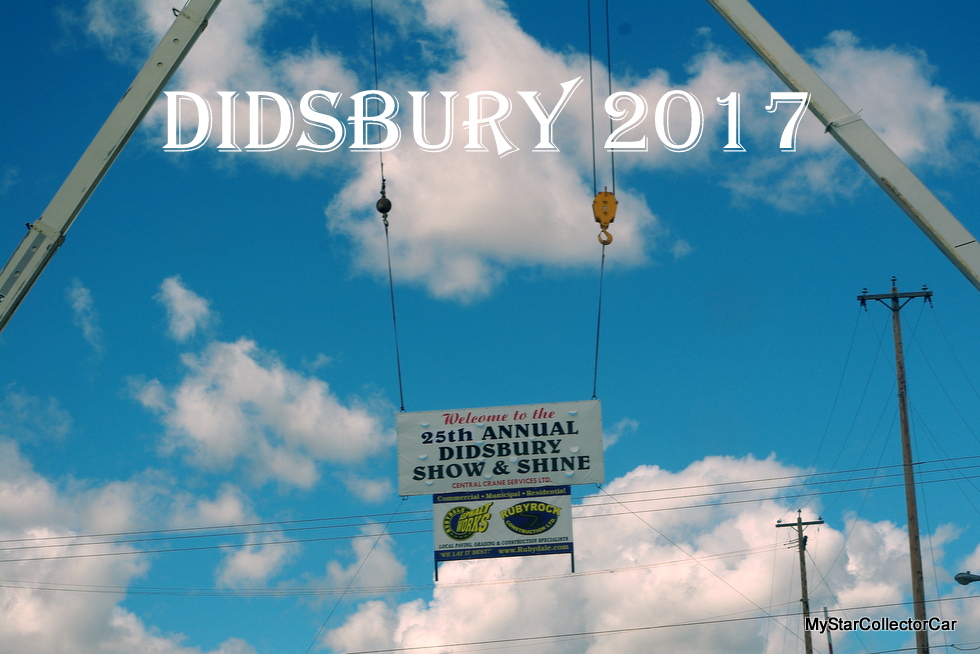 Didsbury, Alberta hosts one of our favorite annual car shows on our MyStarCollectorCar list.
It is one of the earliest major shows in our area and the entire community gets behind the show in a big way.
The main attraction at the Didsbury show is the Main Street location.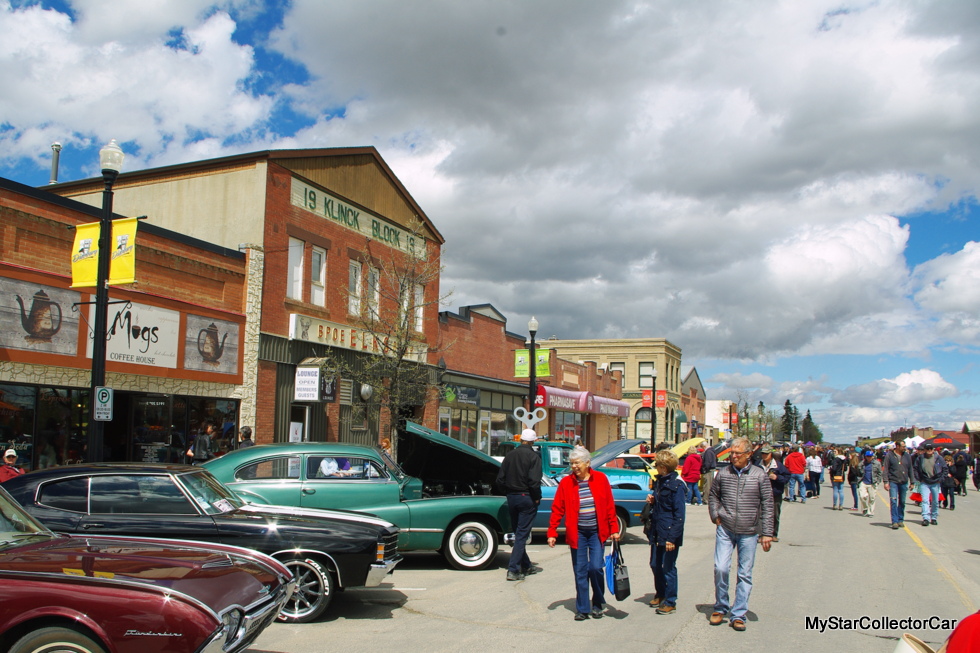 The town's main drag retains the style and buildings from a bygone era so the street is a perfect place to park over 700 mostly vintage rides.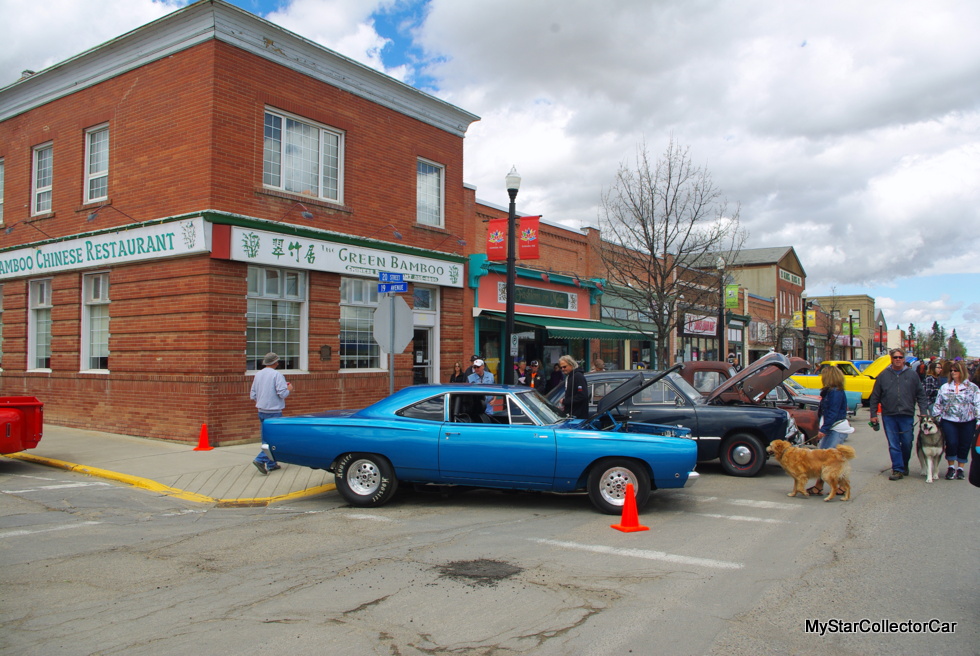 Didsbury kept its train station as a historical building and the station is also on Main Street where it serves as a hub for the car club during the show.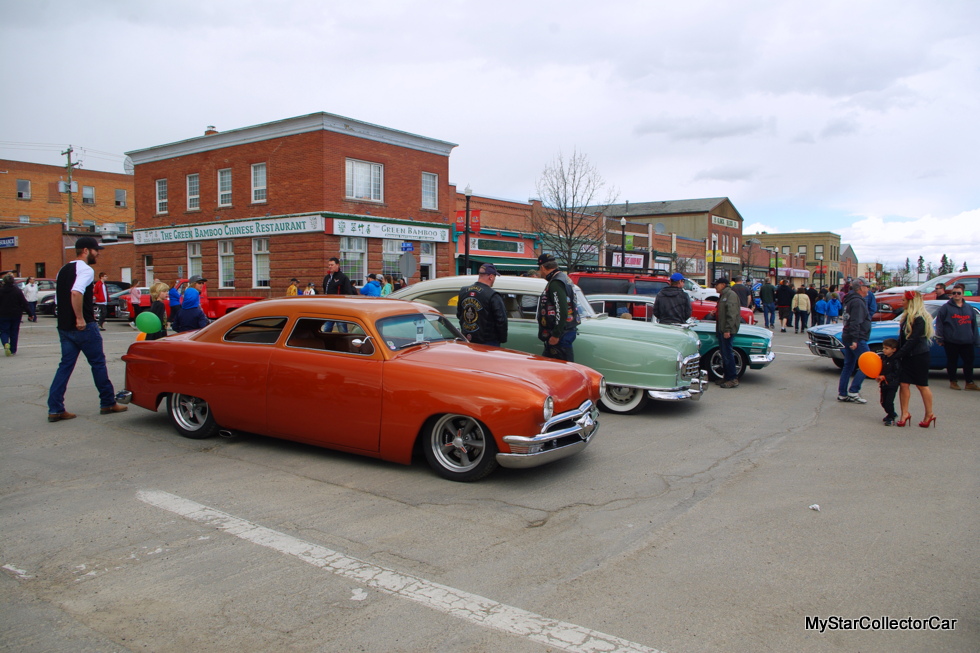 The first car that caught my eye was a 1948 Plymouth Special Deluxe Coupe because it was a survivor car with a long history with one family. Its current owner is the niece of the original owner and she was very happy when her uncle left "Old Bazoo" (her uncle's name for the car) in his will.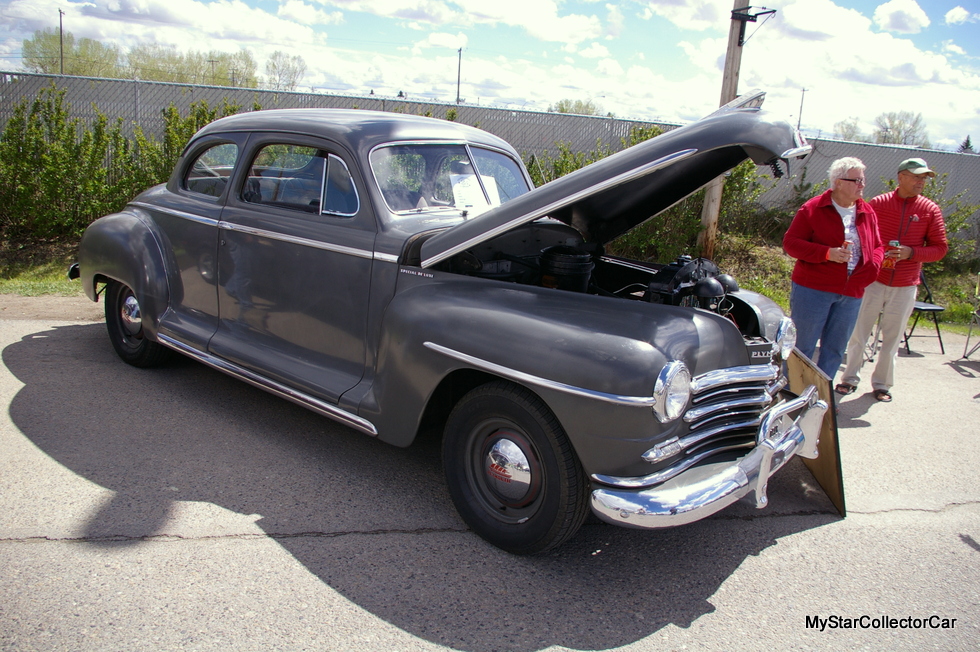 Her uncle drove the car on many long trips over the years and she was a young passenger in the Plymouth for some of them. She has so many memories of her uncle because of the car's long history in her family and we will tell her story in a future MyStar article.

We spotted a beautiful 1947 Chevy Thriftmaster pickup truck that had undergone a major transformation during its 70 year history. The truck's owner was only 15 when he bought the truck many years ago and he had an amazing story about how it went from a mild-mannered old pickup to a customized beauty with a whole new bad attitude.
It was an expensive transformation and it was done with the full blessings of his wife. In fact she played a big role in a decision that her husband almost made regarding the truck's future and it will surprise our readers when they see how she changed the direction for the truck in a future MSCC story.
A pink 1971 GMC pickup truck caught our attention in a big way and we finally managed to track down the owner late in the day at the show. He was able to fill in the blanks on how he became the proud second owner of a pink GMC built during the Nixon years.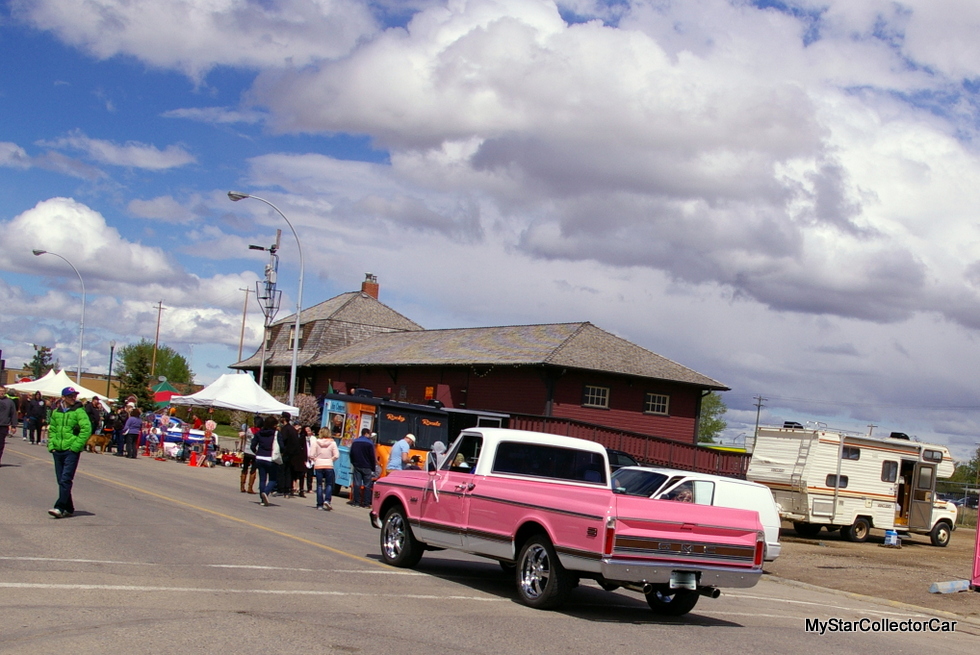 The beauty of every interview we conduct at MSCC is we get to learn along the way and the story of a factory pink GMC pickup and its history over the past 46 years will be a very interesting future article for our readers.
The GMC owner used to own a 1969 Mustang with a six banger three-on-the-floor standard transmission. He sold the car to his brother in law and it is no longer a meek little six cylinder car. In fact this '69 Mustang coupe is unlike any other '69 Mustang coupe in the world.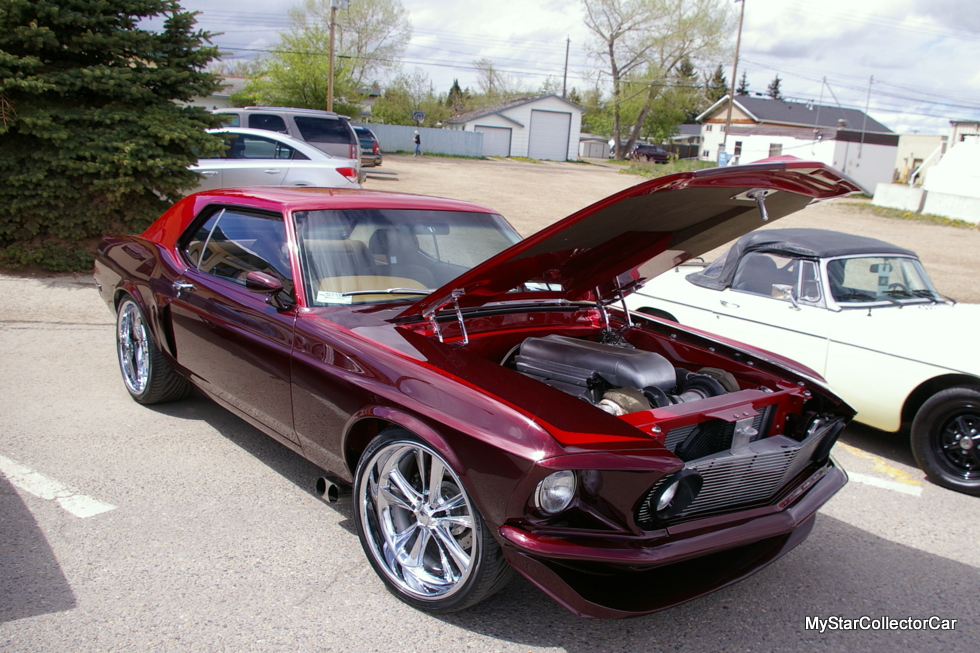 Its owner has transformed this 'Stang into an ultra-stylish beast of a car and our readers will learn how he accomplished this task in a future MSCC story.
There was plenty of muscle under the hoods of many cars at Didsbury and we got a few of their stories. A 1964 Ford Fairlane with a SOHC 427 cammer under the hood got our attention in a big way.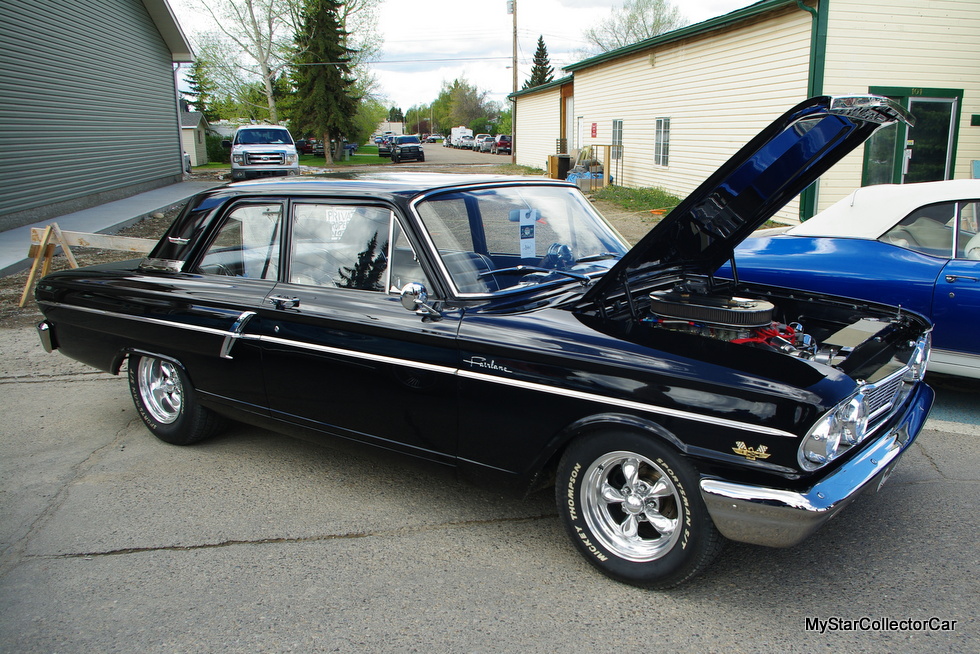 The engine is huge and the Fairlane's owner was able to accommodate the giant fire-breathing monster with clever modifications to the car. Find out how and why he built his mid-sized Ford into a killer in a future MSCC article.
Another car with a serious upgrade in firepower started life as an upscale 1956 Ford Crown Victoria. It now boasts an 800 horsepower 427 Cobra and has a very bad attitude. Its owner mentioned how he measure his economy in minutes per gallon-not miles per gallon. See why in a future MyStarCollectorCar story.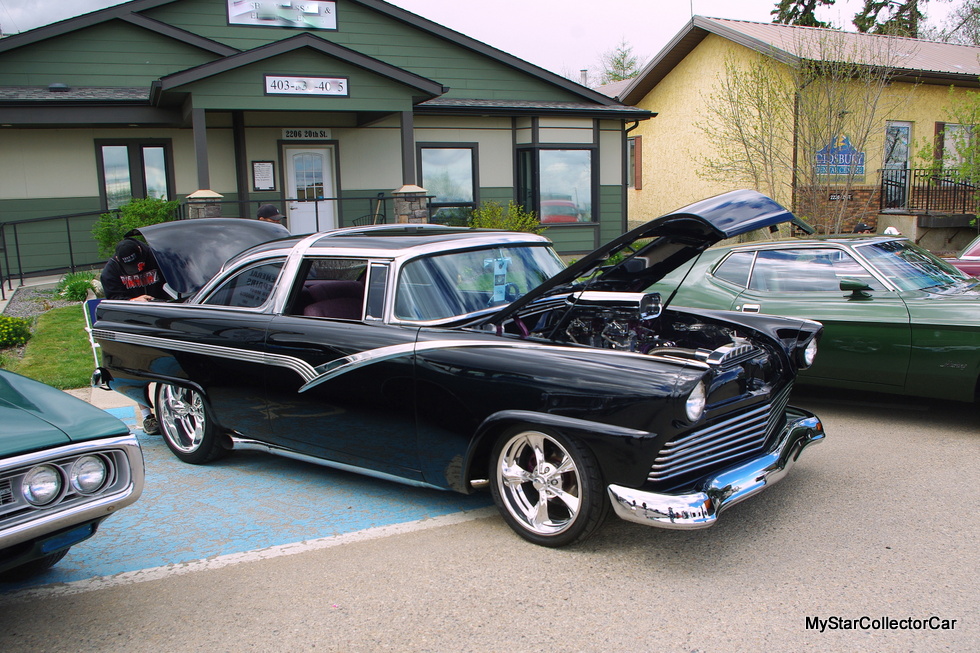 Last, but most certainly not least, was a 1960 Chevy Impala with a 383 stroker under the hood. A 1960 Impala is a very stylish ride. A 1960 Impala with a well-massaged stroker under the hood is a story we want to tell here at MSCC. Look for its story in a future MSCC piece.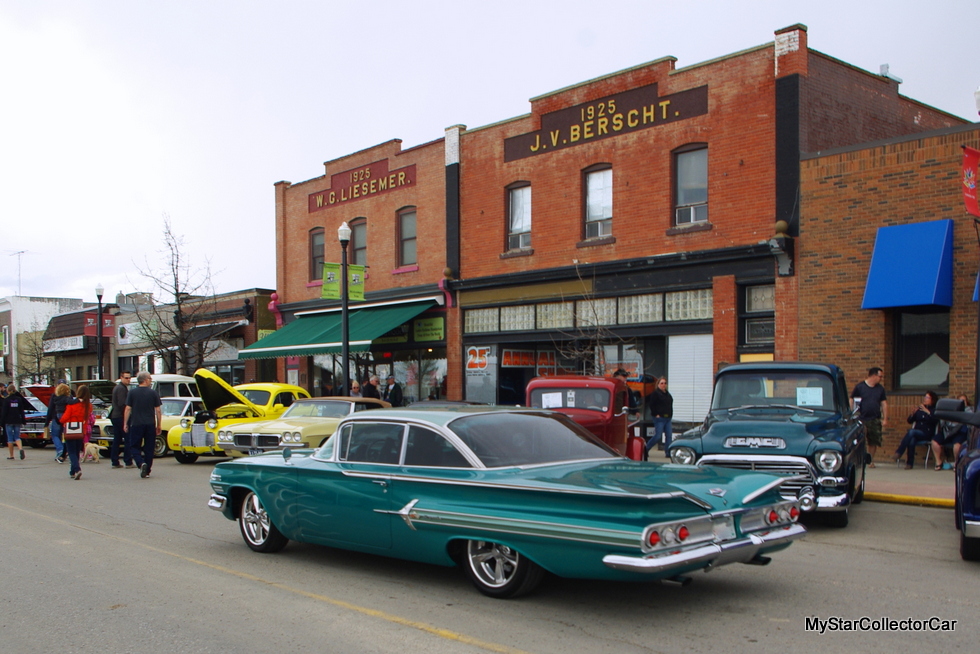 The Didsbury show just seems to get bigger and better every year, and we already look forward to their 2018 show.    
Jim Sutherland
CLICK HERE to Like us on Facebook
CLICK HERE to Follow us on Twitter
CLICK HERE to Follow us on Pinterest