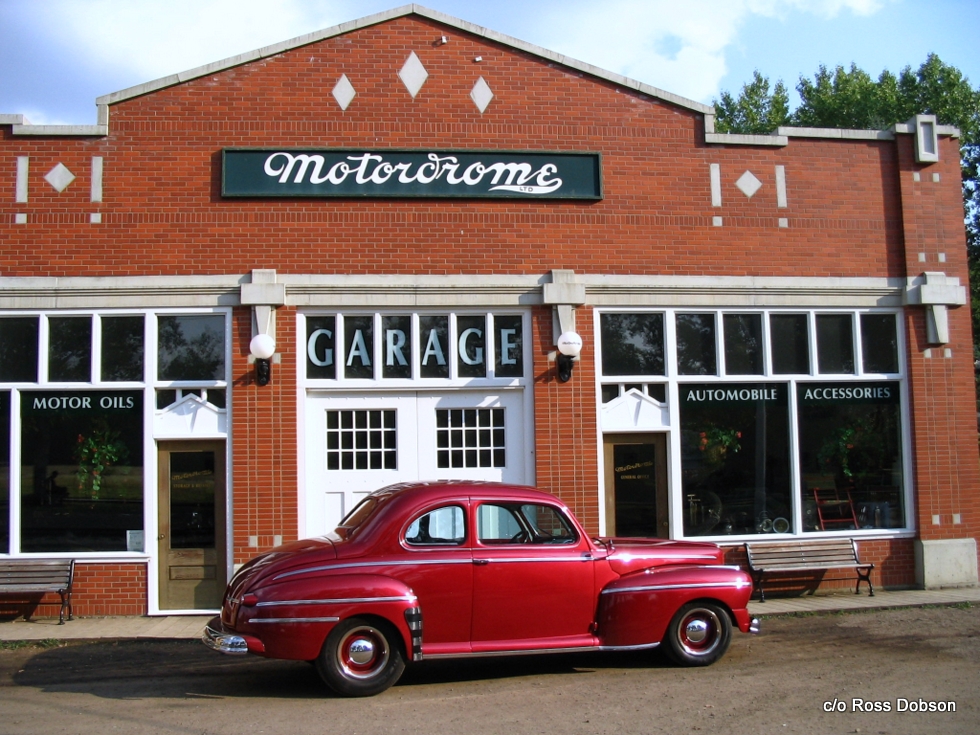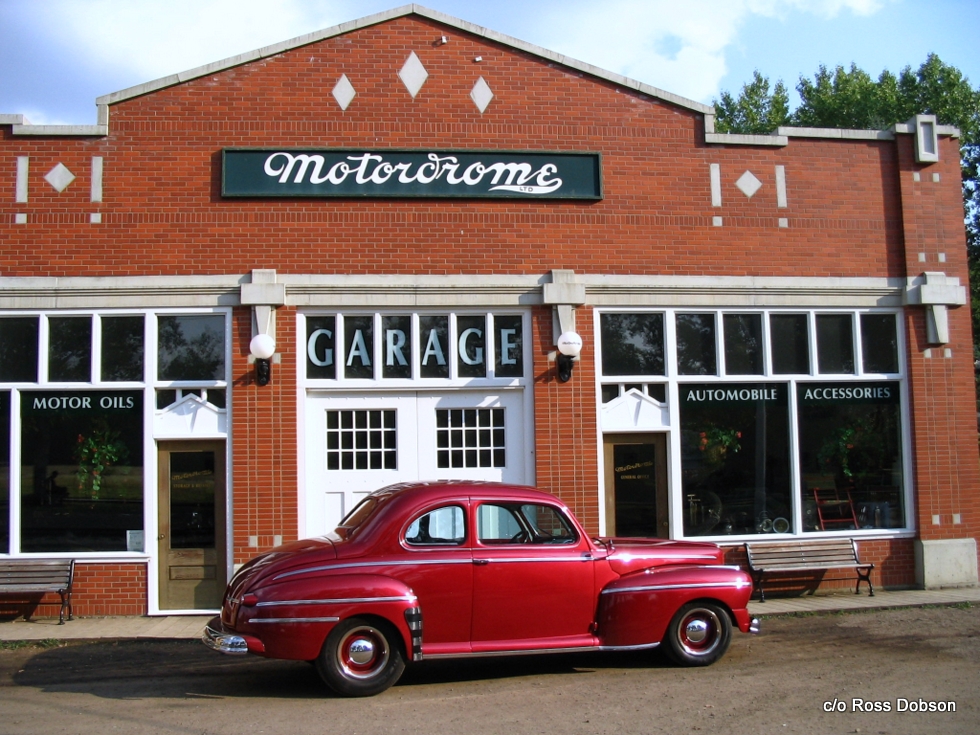 The name Monarch may be unfamiliar to most US car guys because it was a Canadian Ford brand that was built for a slightly upscale customer.
In 1948, the typical Canadian buyer would choose a bare bones Ford sedan because of punishing sales and excise taxes that added 20% to the sticker price in Canada.
A 1948 Monarch was the choice of a slightly more affluent Canadian buyer who was able to add a few more whistles and buzzers to their Fords.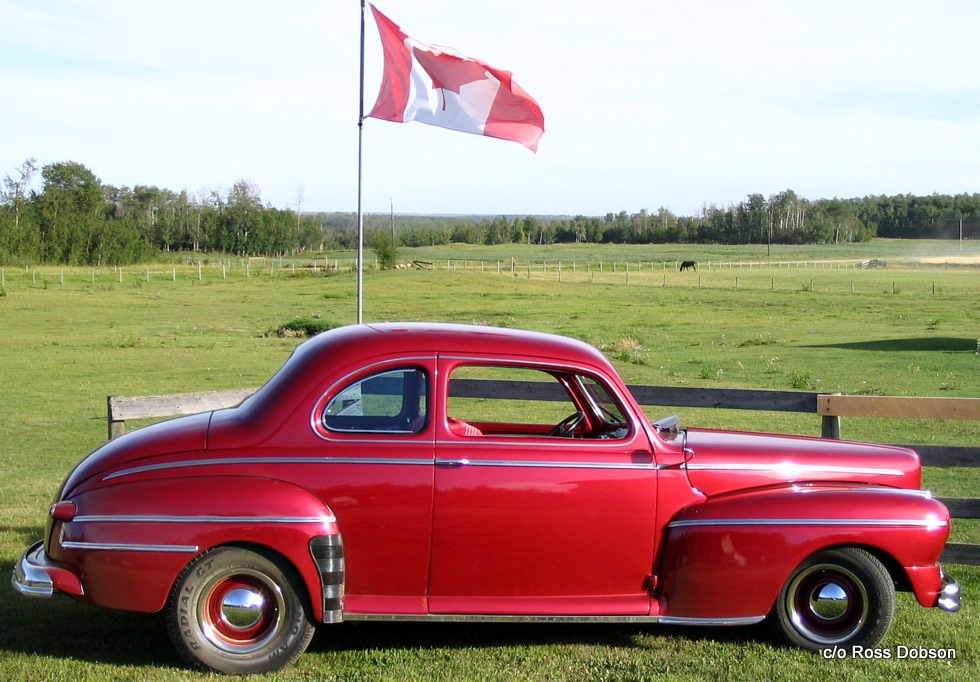 Canadians were also frugal by necessity after World War Two because they made less money on average than their American neighbors.

Jake Burritt and Ross Dobson are related by marriage because Ross married Jake's daughter, Linda. Ross likely had Jake's blessings for the marriage because Ross is a skilled mechanic, among other trades. A son in law who can wrench is a dream come true for a car guy and Ross was that guy.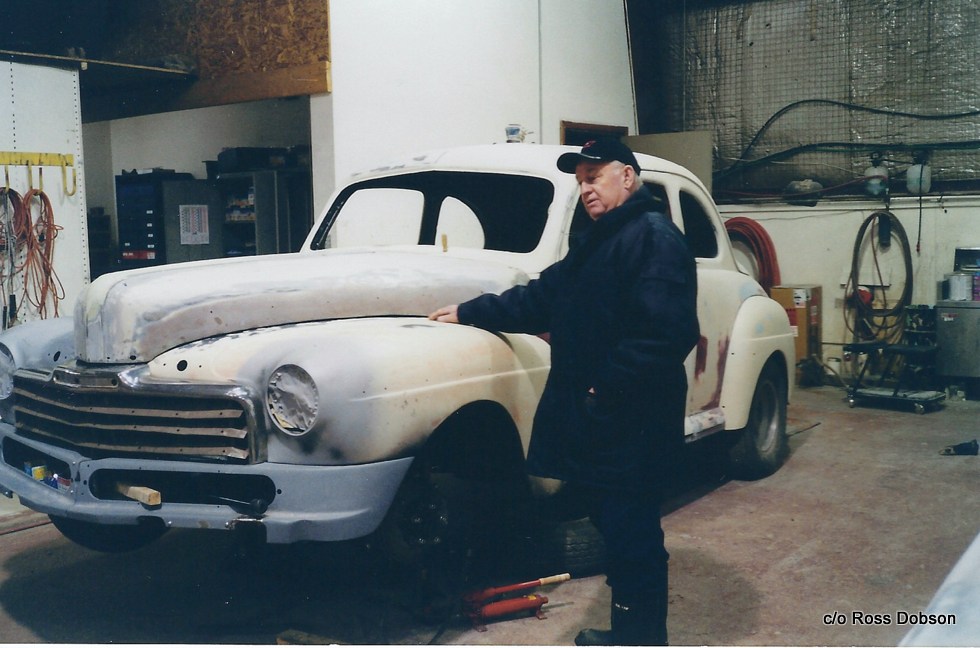 Jake's strong suit is body work and he needed all of his skills to breathe life back into a rolling chassis 1948 Monarch that was missing a power train and many body parts. There was no front clip or rear fenders on the Monarch when Jake bought it in 2005.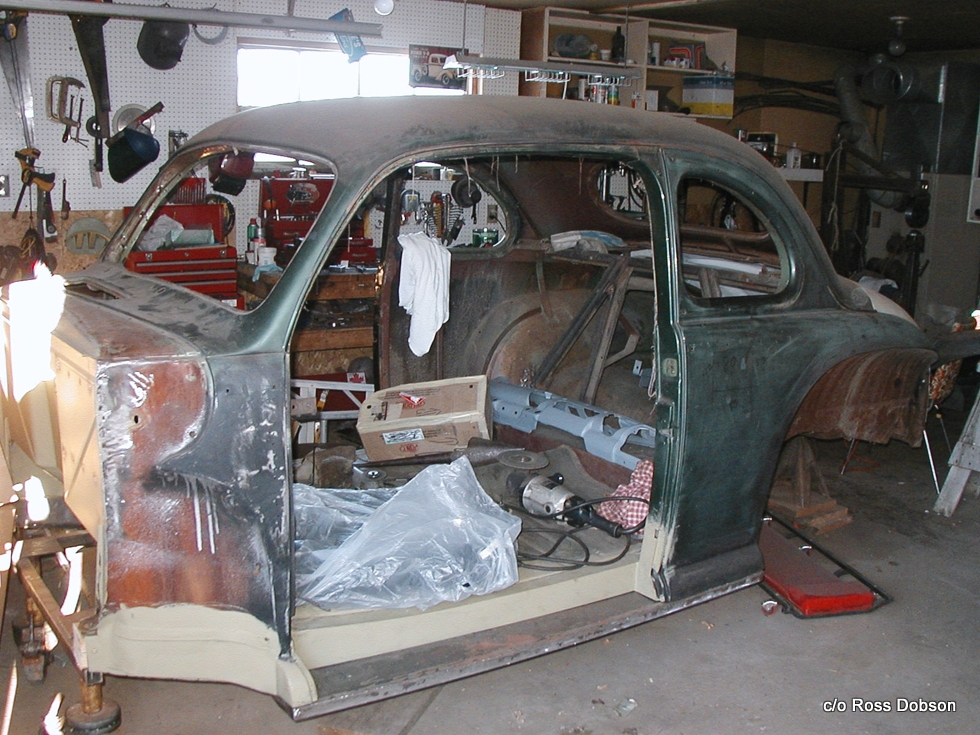 The Monarch was at a point where it either needed an appointment with the crusher or the combined talents of a father in law/son in law team like Jake and Ross. They decided to tackle a resto mod project that would have been well beyond the reach of most car guys.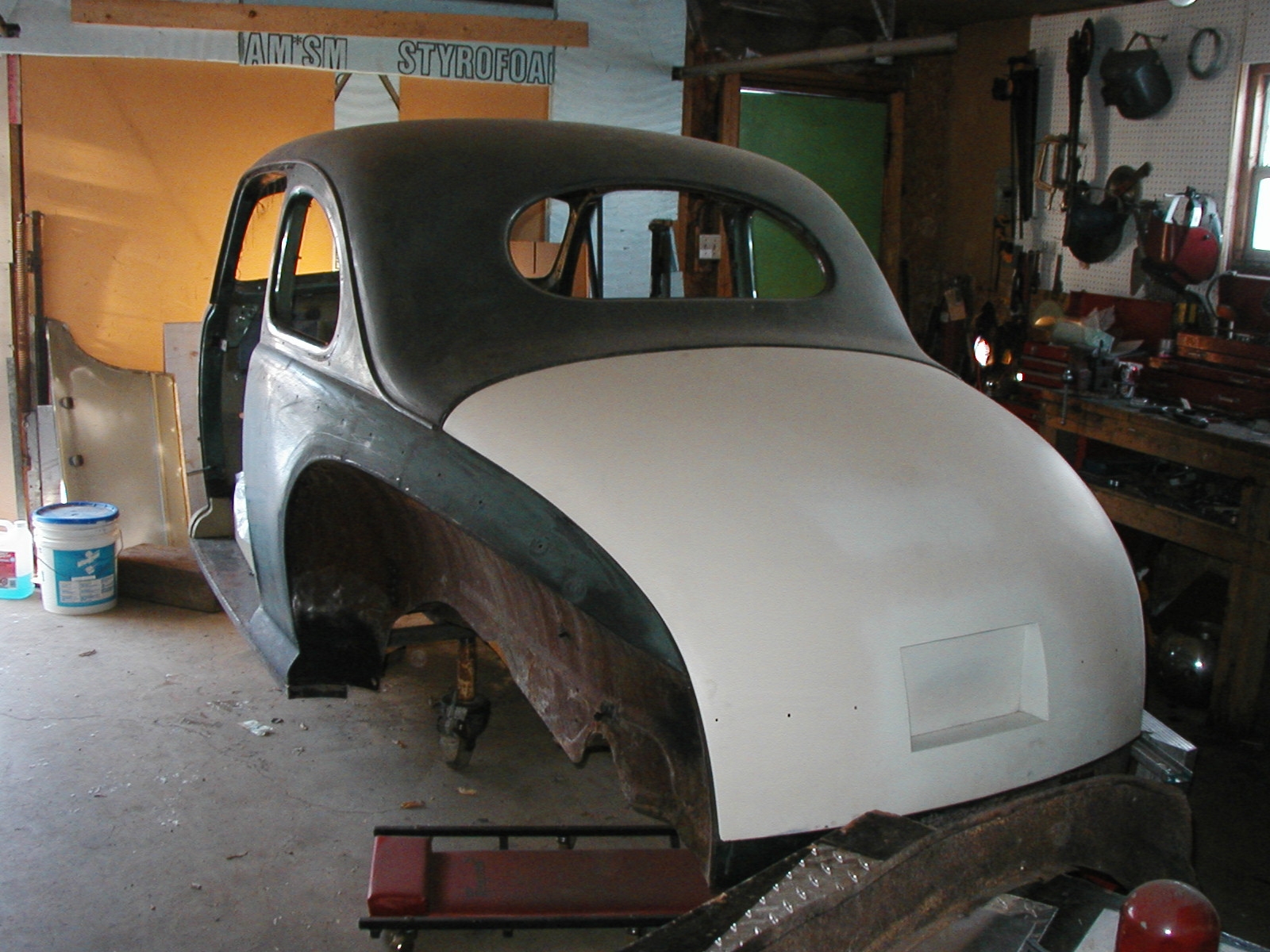 A Canadian-only Ford built almost 70 years ago poses some serious problems in the parts department. Jake wanted factory chrome on his Monarch so it could retain all of its original bling-a tall order when most '48 Monarchs are a distant memory ended by a crusher.

Ross told MSCC, "it was great to build a Canadian car but there was no trim", so they began a long search for trim pieces on a long-forgotten Canadian Ford.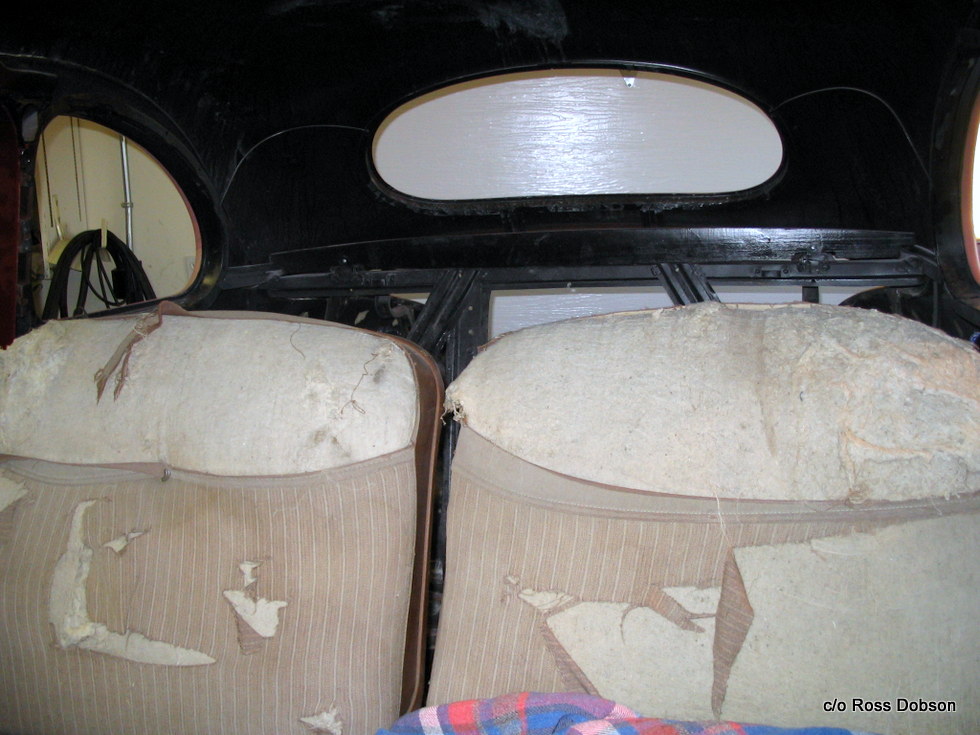 Ross's role as the lead mechanic on the Monarch project was a little easier because they were building a resto mod. They chose a 350/350 Chevy engine/tranny combination that was an uncomplicated and easily available solution for the Monarch.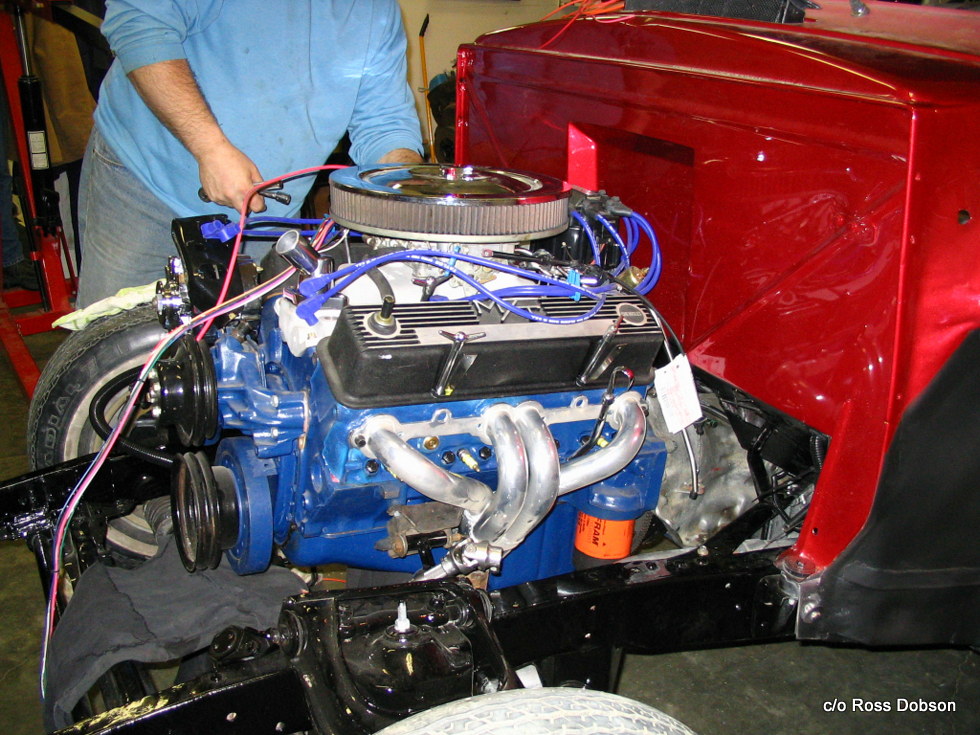 Ross added a Mustang II steering system to the front end and highway gears to the rear end of the Monarch because Jake wanted a highway cruiser, not a quarter mile car. The Monarch also has a minor drop on the front end that gives the car a slight rake on the road.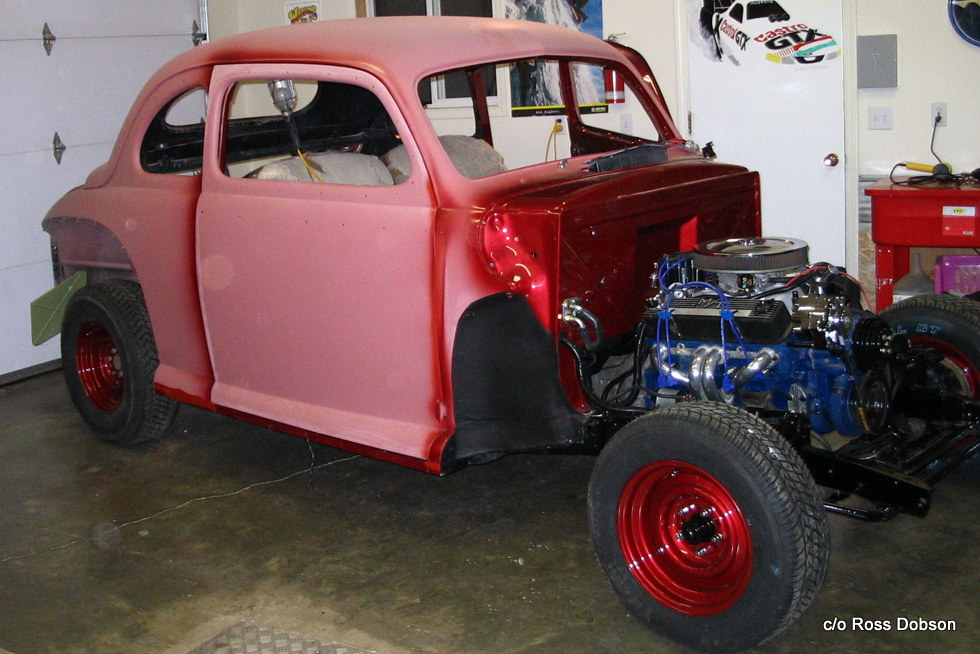 Other changes include air and tilt steering that add creature comforts to the Monarch for road trips. The interior is largely original and features re-upholstered original seats. Jake removed the vent windows and went with cleaner-looking, less noisy full front passenger windows. His add-on AC system was a solid replacement for a vent window to cool the car.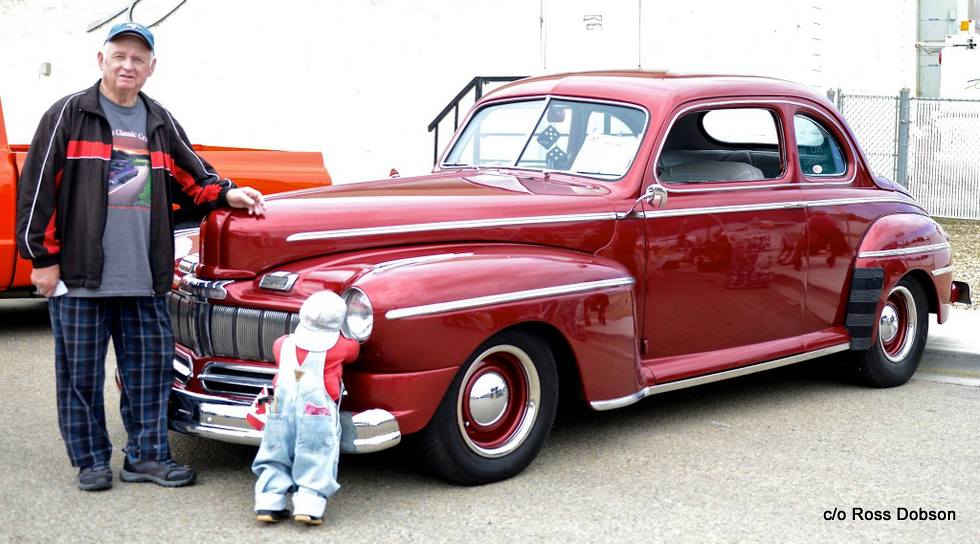 Jake also removed the factory lock system and added power remote electric locks to his Monarch. He retained the factory door handles on his Monarch but they are disconnected and are now just handles to grab for entry into his Canuck Ford.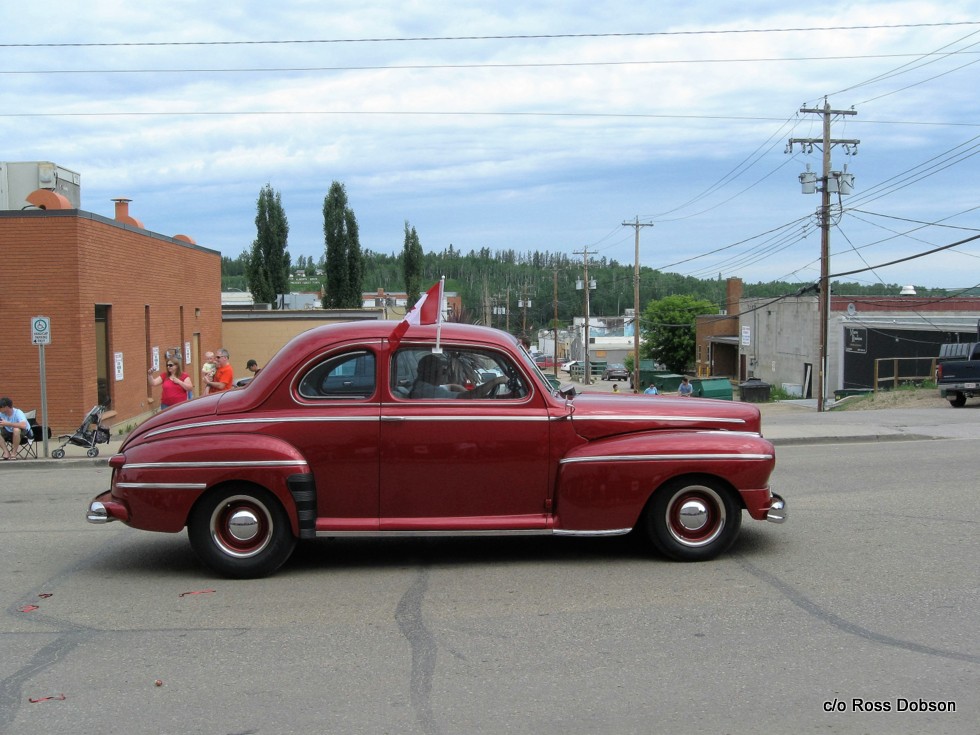 Jake frenched the headlights on the Monarch but kept the overall original overall appearance on the car. He wanted to give the car a rum-runner look so he went with steel wheels, beauty rings and dog dish hubcaps on his Monarch.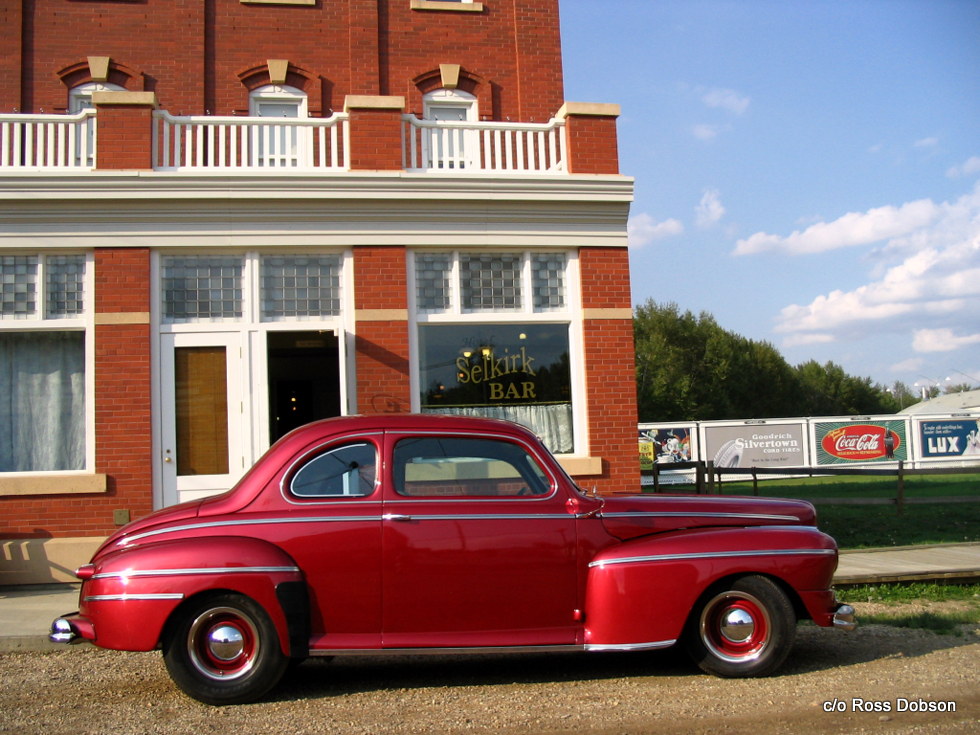 The project took about 5 years from start to finish for the two car guys-by-marriage and it is a home run by all measurements, including a Best Pre-50s Ford award at the famous Hot August Nights show in St Albert, Alberta Canada. 
The two car guys have clearly remained on great terms ever since the day Ross married Linda and became a part of Jake's family.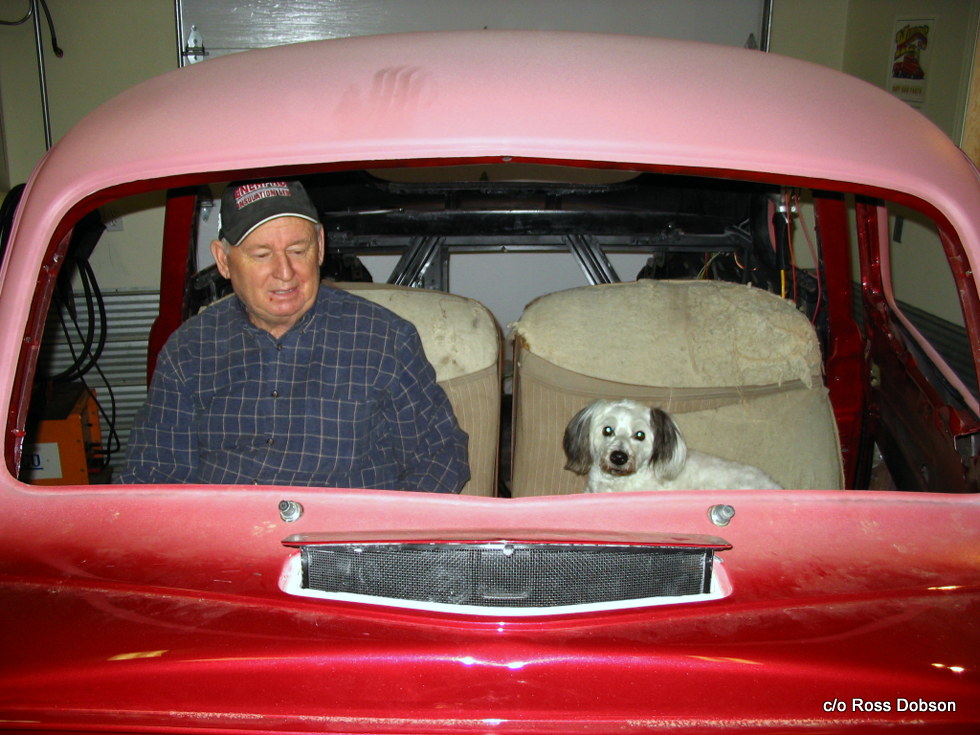 After all, the family that wrenches together stays together.   
Jim Sutherland