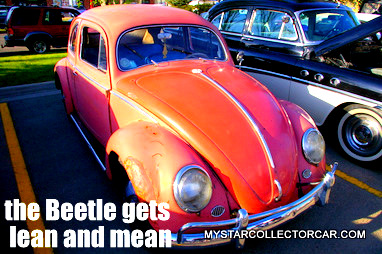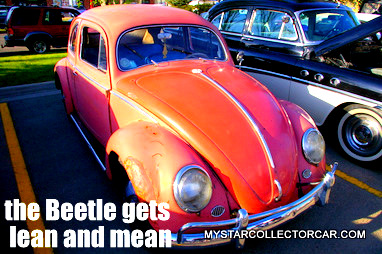 The Volkswagen Beetle has always been a big part of automotive folklore. They were slow and under-powered, but millions of customers loved them enough to own them.
The cars were almost like four-wheeled cartoon characters on the road.
They had lovable personalities and they seemed unthreatening to other motorists.
Even when a Beetle driver leaned on the horn, it was hard to work up a passable case of road rage because the horn sounded like something straight out a Looney Tunes short.
They were fun cars, and even those among us who rolled a Beetle (very very easily in my case) blamed the incident on driver error rather than a rear suspension that had serious design flaws. Even Ralph Nader chose to target the less loved Corvair over the much beloved Beetle for his best-seller expose 'Unsafe At Any Speed'.
Beetles were extremely easy to roll, but their conservative top speeds gave drivers a good survival rate. My own personal rollover as a brash young kid with no driving experience was a ballet of slow motion, stupidity and physics. At least that was how it seemed when we crawled out the car door, pushed it back on its wheels, and drove it home.
But the new Beetles are far removed from the originals. The cars are designed for speed, performance and comfort. And Volkswagen will add a leaner chop top design to the even newer 2012 Beetle. Now the cars will look bulkier and less lovable-a Beetle on steroids.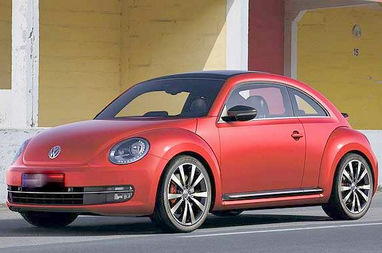 The tougher look of the new Bug will target male buyers that may have thought that the original and new Beetles were essentially chick cars. The idea is that many custom Beetle owners shaved a few inches off the roof line to give it a sportier look. The VW boys also flattened the sides of the new Beetle.
So now a 2012 Beetle will look like it belongs on the track far more convincingly than Herbie the Love Bug. It will have less of the fish-out-of-water feel of the Disney comedy and more of the belief that a new Beetle actually can compete in a race without clever comic overtones.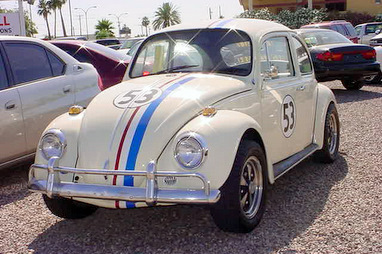 The only question left is whether Disney moviegoers would accept a harder-edged Herbie in a new Love Bug movie.
Jim Sutherland

More lovable non-Beetle car stories at https://www.mystarcollectorcar.com/