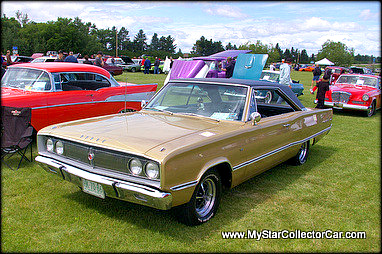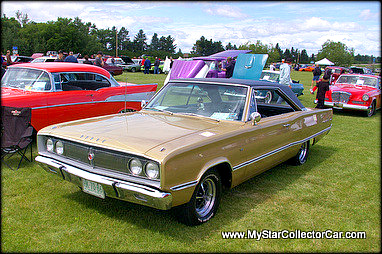 Most people associate Mopars with terms like Hemi Cuda, Six Pack or Road Runner but the reality is the many people bought Chrysler products because they were well-engineered, solid vehicles.
The high performance side of Mopar was a bonus but most buyers went for the less glamorous, more functional wagons and sedans…the non-RT side of the equation.
Bob Just was one of those guys.
Bob had a flashy new '66 Plymouth Satellite but the reality of an expanding family kicked in as he explained, "we decided to have twins so the bucket seats just wouldn't cut it anymore. That's when we got the station wagon".
Bob still missed that Satellite years later and he was in a better position to justify a two door hardtop because his kids had moved on and out, "I was looking for another Satellite but this '67 Coronet came along and it was a heck of a deal. It was the first classic car I ever bought".
This was a pre-Internet world so Bob did his search the old-fashioned way, "I put the word out about what I was looking for so somebody found out about this one and I got it in Seattle".
This classic ride was a 1967 Dodge Coronet 440 hardtop and it was the kind of car that makes an entry into the hobby an easy one. Bob had a seriously well-documented car; "I bought it in 1990. It was a two owner Washington car with a lot of paper work. The 2nd owner had it in storage and his Grandson didn't want it. I wanted something that was reliable enough that I wouldn't be afraid to drive it across the country".
Bob's a detail guy so he was extremely happy with the history behind this Dodge, "It was $3366.00 new and it still had the original Certicard. I still have the original window sticker and build sheet and a lot of other stuff". Most car guys recognize the significance of original documents because they tell the true story behind every car.
This '67 Coronet is close to survivor status. Bob reported, "It's all original except for the paint, bumpers and carpet. The car was repainted in '91 to the original color but that's the original vinyl roof. The paint was in good shape but it did have parking lot chips. In 1998 I redid the heads on the 383 at 80,000 miles and at 100,000 I redid the whole power train. I also added road wheels in 1992".
The results were positive, "All I did was power polish it for its first Mopar show and it won best B body".
Bob likes to drive the mid-sized Dodge, "I've put 8000 miles on it in the last 12 years and I've put a few long trips on it but I do trailer it to Arizona when I go there. It gets around 20 miles per gallon on the highway. I do have fun with it, I did a burnout once but my wife hated it when I did that ".
The succession plan for the Dodge is pretty simple—Bob has no intention of selling it. He knows that it will stay in the family, "It's not for sale, one of the boys will end up with it".
Ultimately, that's the irony behind this car because he had to sell his first B-body Mopar because of kids and eventually his 2nd one will go to his kids.
Jerry Sutherland
Follow us on Facebook at-http://www.facebook.com/MyStarCollectorCar
Follow us on Twitter at- https://twitter.com/#!/MyStarCollecto1