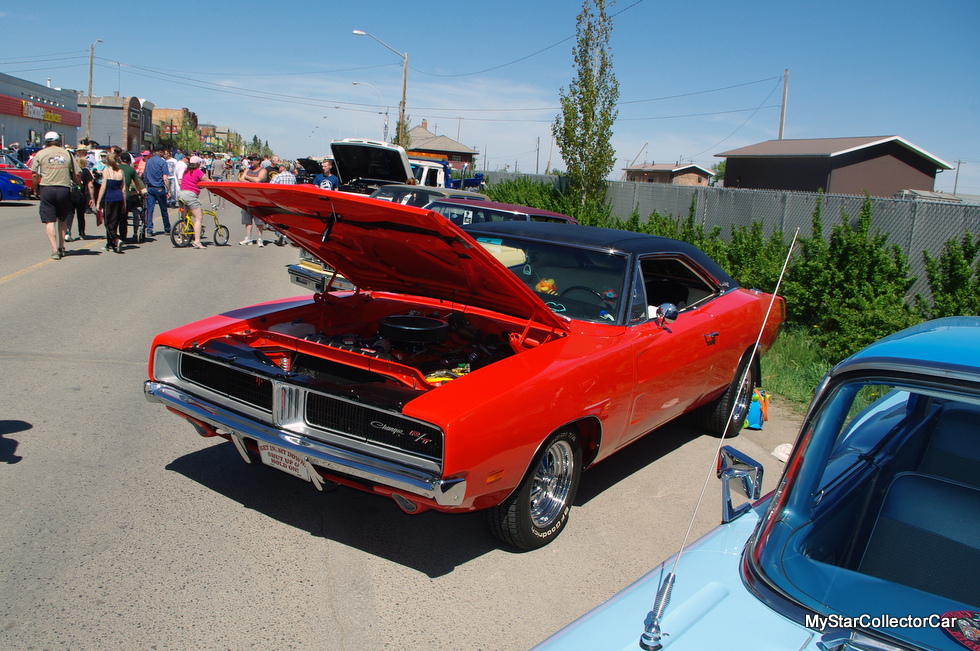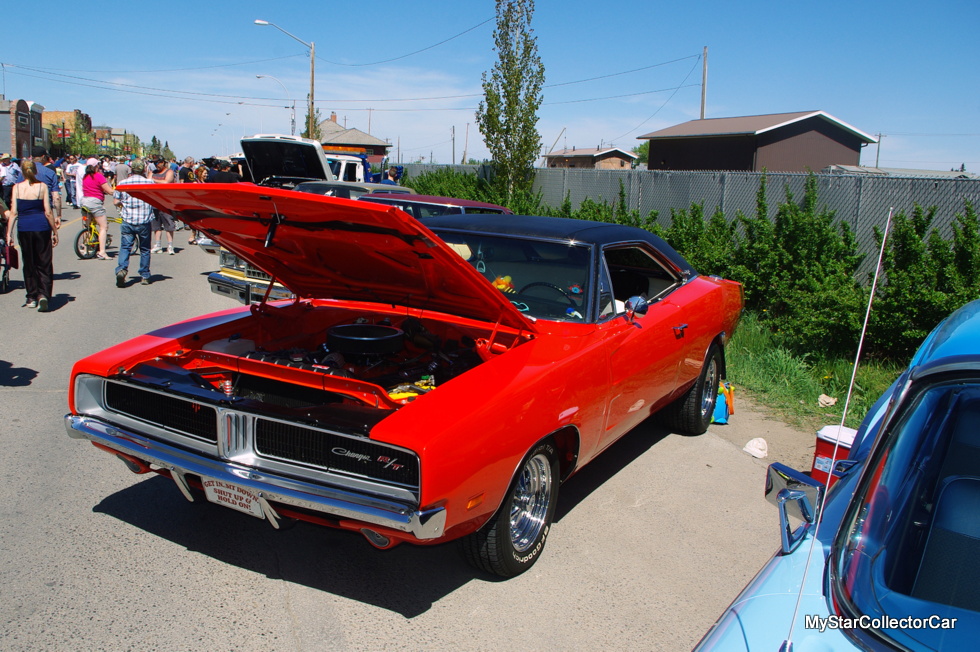 There are few cars that rank consistently higher in interest than classic Mopar muscle in the car hobby.
'Mopars like 'Cudas and Road Runners were heavy hitters from Day 1 and that made them really popular on the street and at the track but the massive horsepower thinned the herd over the years.'
Classic Mopar muscle is an appreciating asset so that's why these cars typically change hands faster than money at a rigged blackjack table.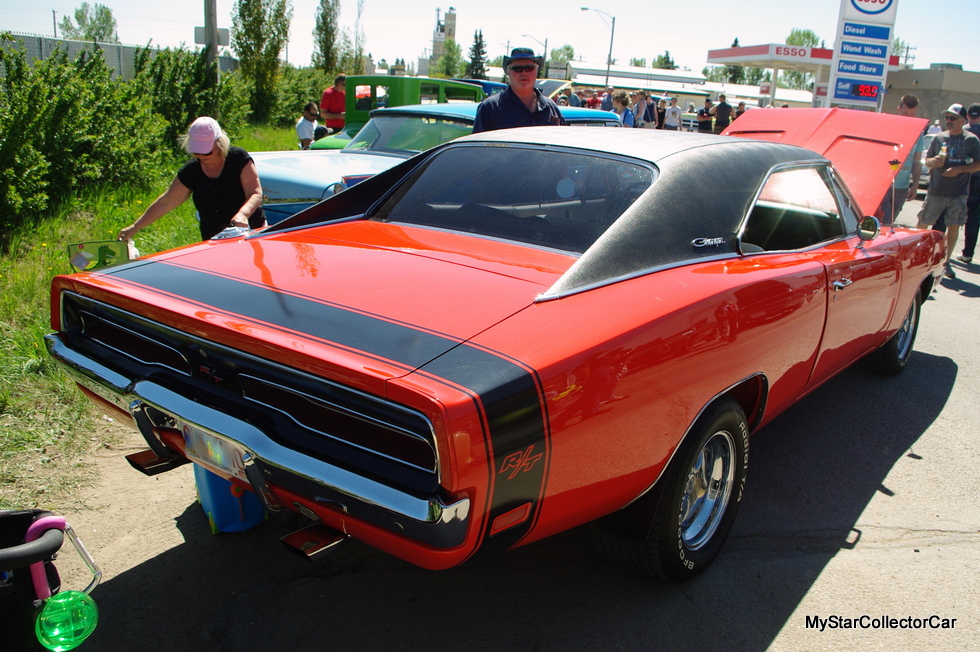 Larry Bessel's '69 Charger RT never changed hands because he bought it brand new.
He didn't order the car but swooped in when this brand new Mopar hit the dealer's showroom.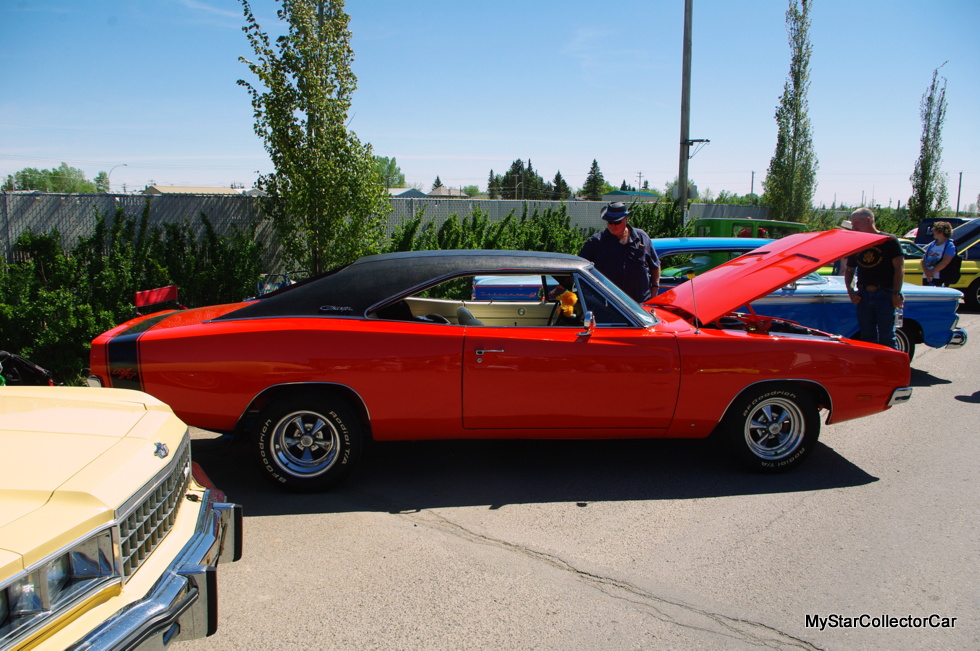 This Charger has a history that extends back to Larry and his wife Jackie's wedding day and that was a special occasion that almost cost him the big day. He was "doing a few burnouts on the wedding day and suddenly it started to miss but it turned out to be a loose wire". Car and groom made it one piece.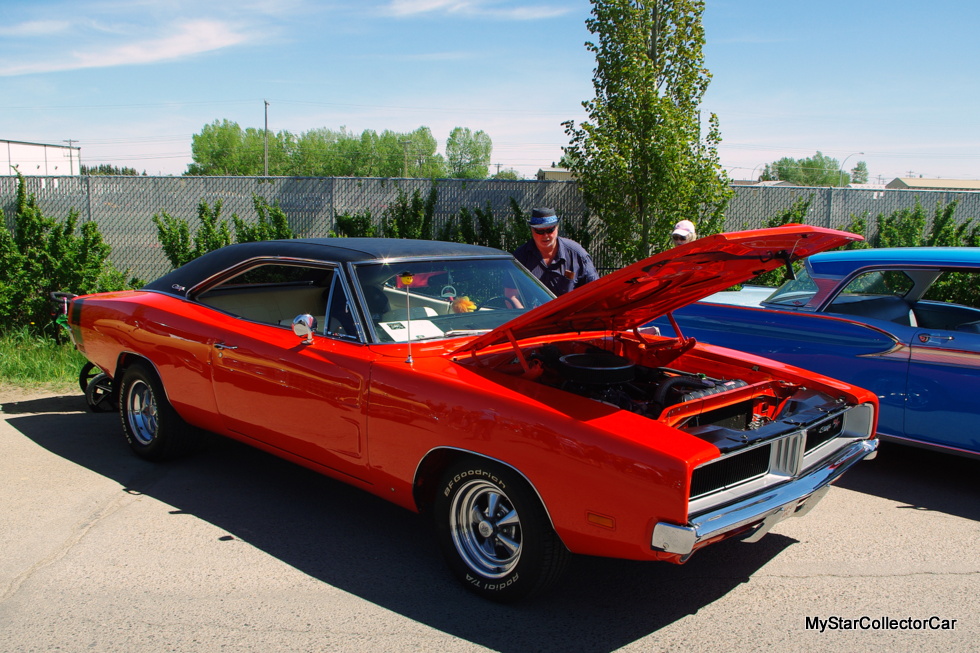 The car was a classic attention-getter back then and some of it came from the local police. Larry admitted he got a lot of tickets, "mostly speeding and noise violations" and they added up to the point where he literally parked the car to stay out of trouble. That was three years after he bought the car so the Charger went into an extended hibernation.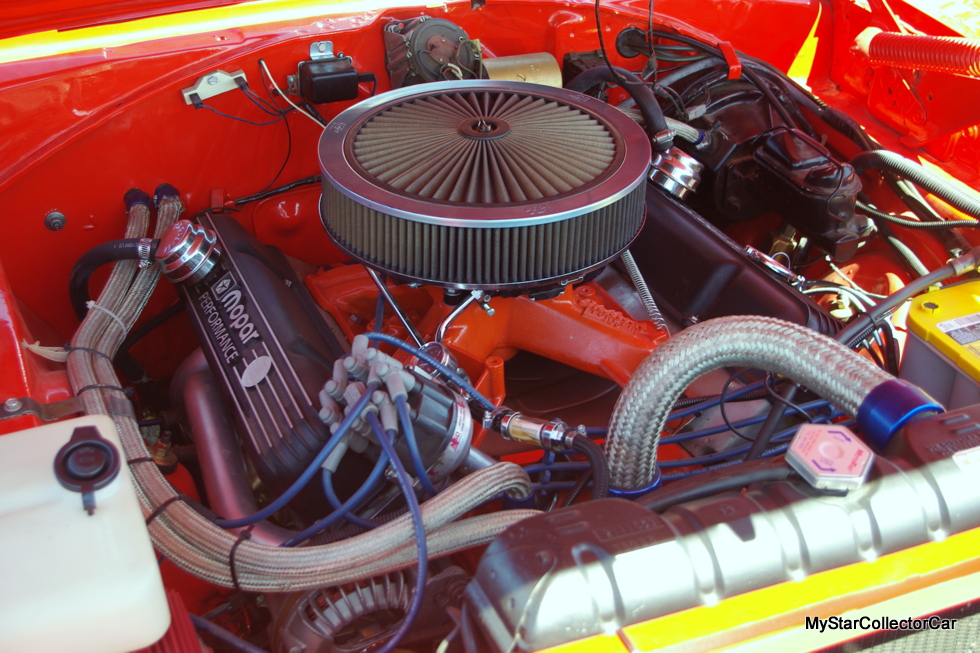 Larry's Charger literally sat for decades until the day Jackie decided they had to do something with the old classic. This was a true barn find scenario because the car was original but years of neglect had done some serious damage.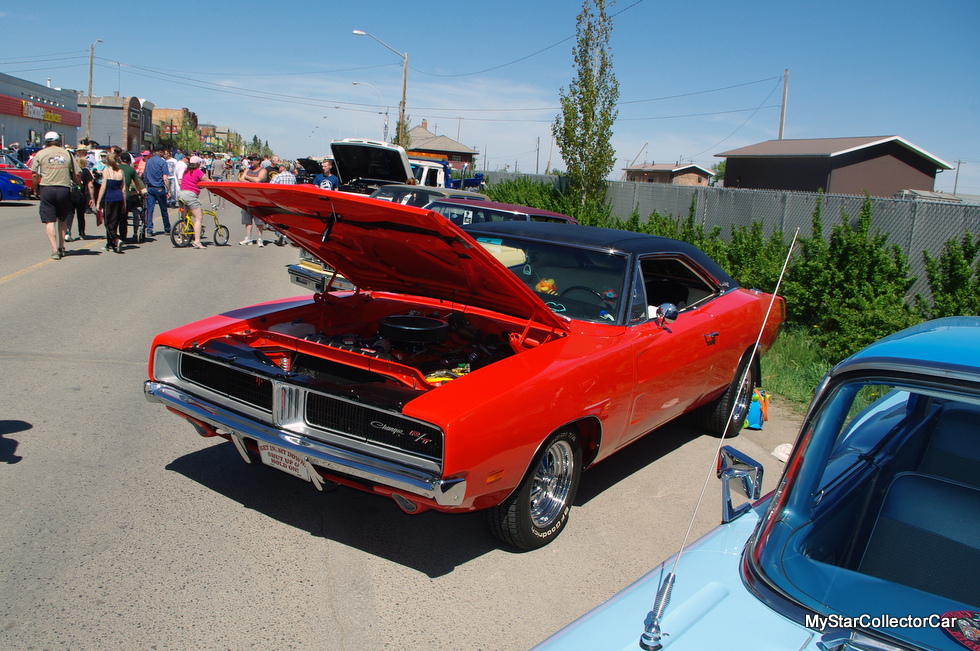 Most car guys never live this dream because wives are notoriously anti-old car but Jackie recommended they borrow 50,000 dollars to do the car right. Larry did what he could himself but this was an extensive build and the car shows the professionalism behind the work.
Larry upgraded a few things—he liked the taller '70 Pistol Grip shifter and now the numbers-matching 440 puts out 650 horsepower. Larry didn't speculate on what that kind of horsepower would have done to his driving record 40 years ago but chances are he and this 100,000 original mile car may not have survived to this day.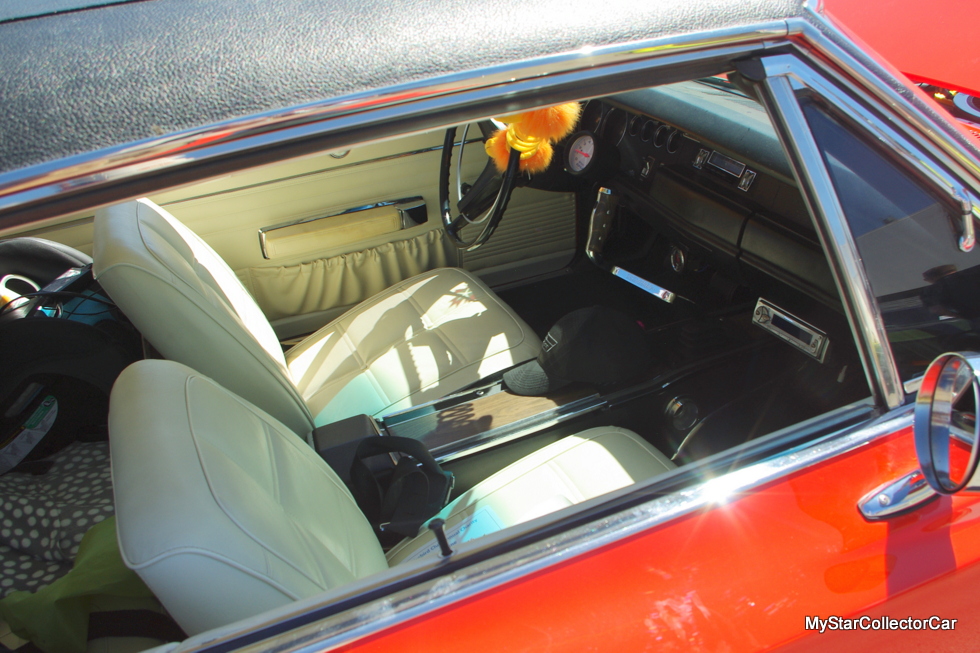 The Charger doesn't do any long trips in 2016 because Larry says "there are 20 people around it every time I go to a restaurant or stop for gas and that means 20 possibilities for belt buckles against the paint." He likes to throw a wing over the car now that it looks so good.
The Bessels have a young grandson and he is definitely the heir apparent to the Charger and Larry is already breaking him in to the lifestyle. Larry exposed his grandson to a good old-fashioned burnout and the kid was a little intimidated by the smoke and noise the first time, but a year later he's really taken to the monster Charger.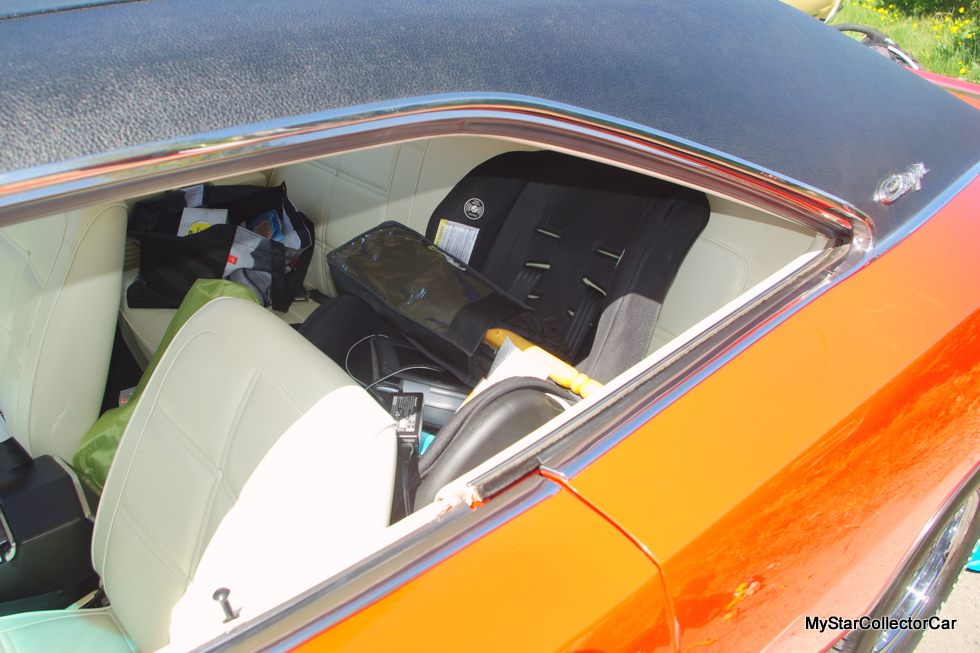 The final word on the car goes to Larry's dad. He was a farmer who lived through the Depression so he was an extremely practical guy and his first piece of advice to Larry was, "don't fall in love with a piece of metal".
Larry didn't listen to his late father then so he was lucky enough to give his dad a ride in the restored Charger before he passed away. Larry really thought he'd win his dad over with the born-again mint '69 Charger but the pragmatic farmer's advice was predictable.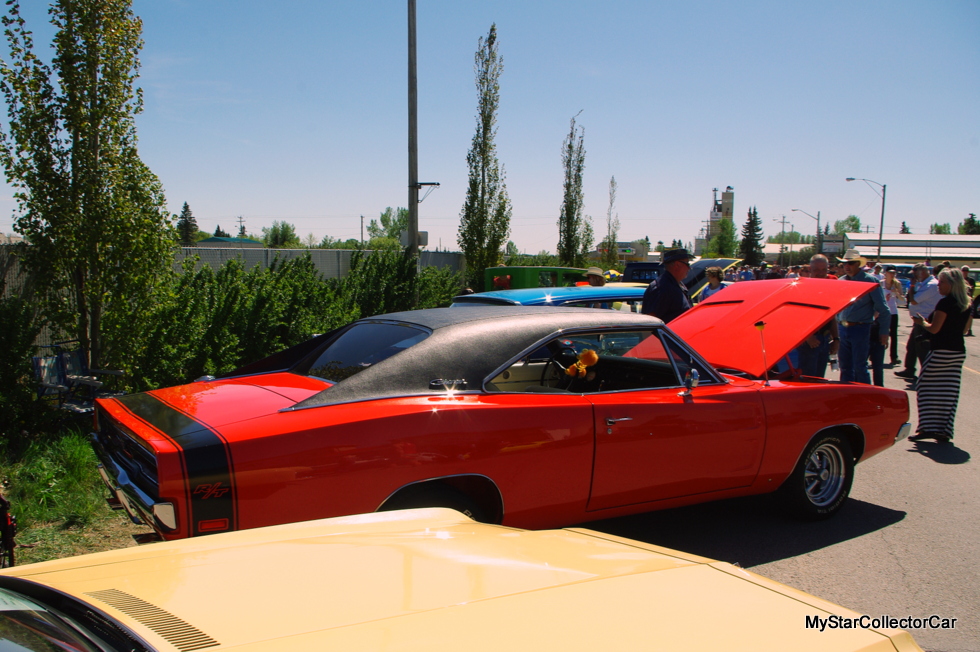 'He told Larry to sell the car.'
Jerry Sutherland
CLICK HERE to Like us on Facebook
CLICK HERE to Follow us on Twitter
CLICK HERE to Follow us on Pinterest
Please re-post this if you like this article.