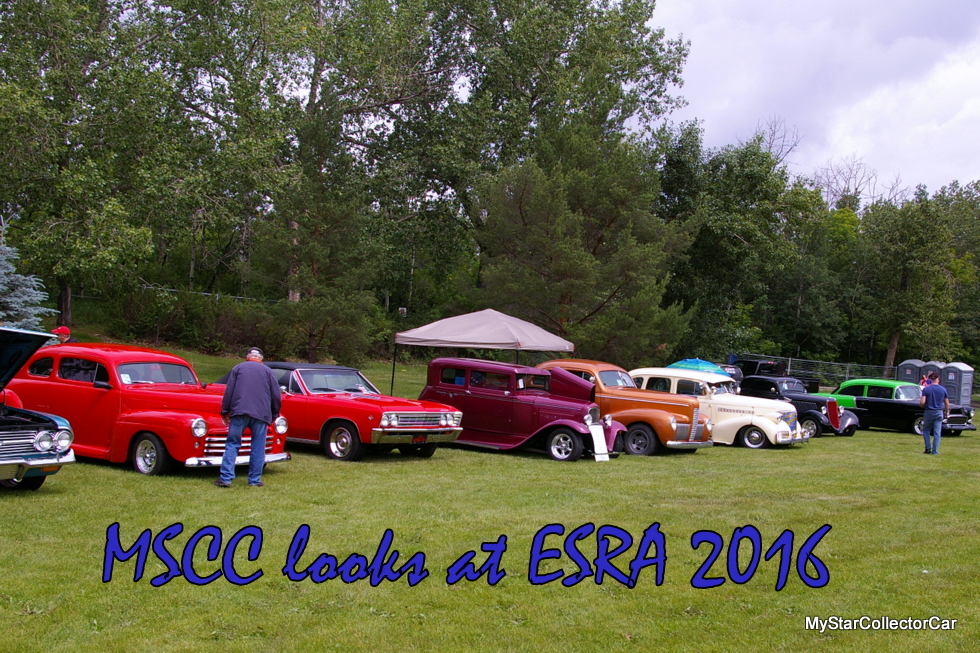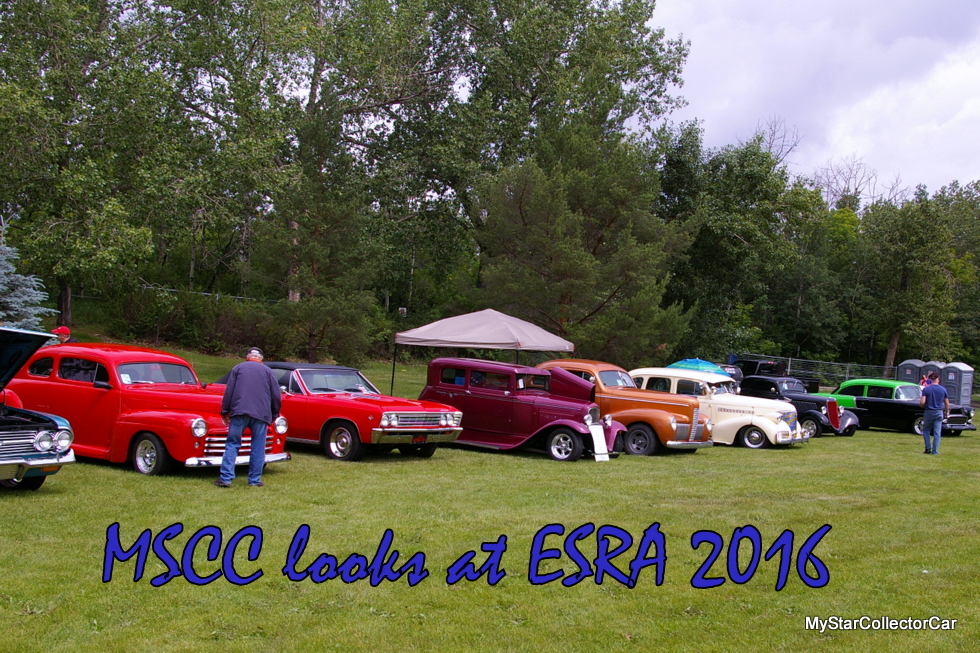 One of our favorite car shows is the Edmonton Street Rod Association's annual event held at picturesque Sir Wilfrid Laurier Park in Edmonton, Alberta Canada.
'We drove through a constant rainstorm to attend the ESRA show and were concerned about its effect on their show.'
However, the rain gods must appreciate a good car show because the park location was essentially a rain-free zone.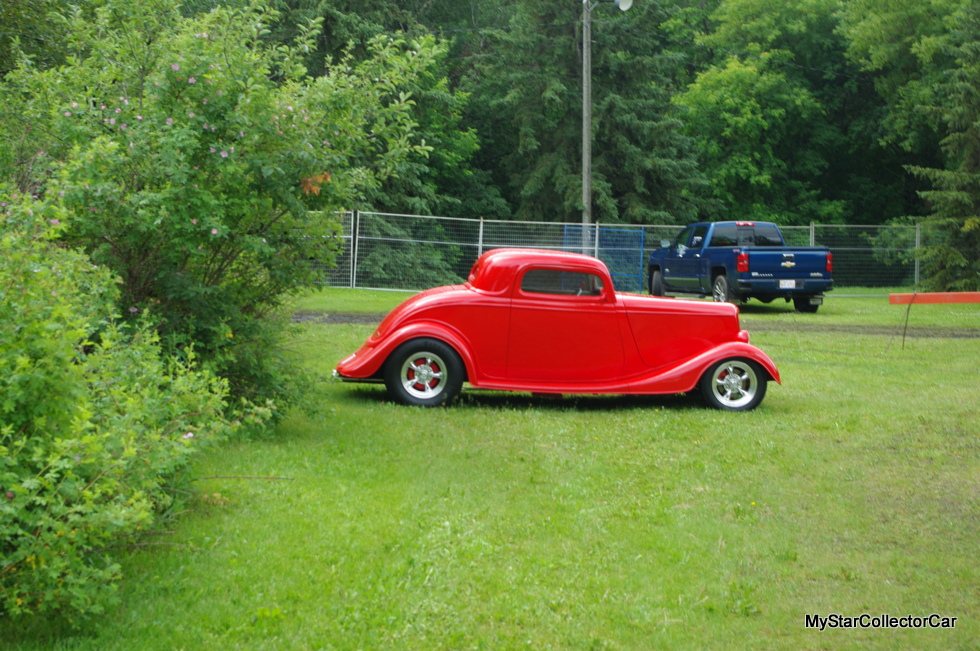 We were happy to finally meet Jan Michener from Michener Allen auctions and she was very excited about their upcoming collector car auction to be held on July 23 in Calgary, Alberta. Jan also has a great story about her late father's favorite pickup truck that has been in the family since new in the 70s.
Look for the Michener family's truck story in a future MSCC article.
A '55 Chevy truck with a very cool custom wrap caught our attention and it had an unlikely owner. The young woman who owned the 1955 Chevy pickup was in her early 20s and the story behind her ownership will be part of a future MyStar truck story.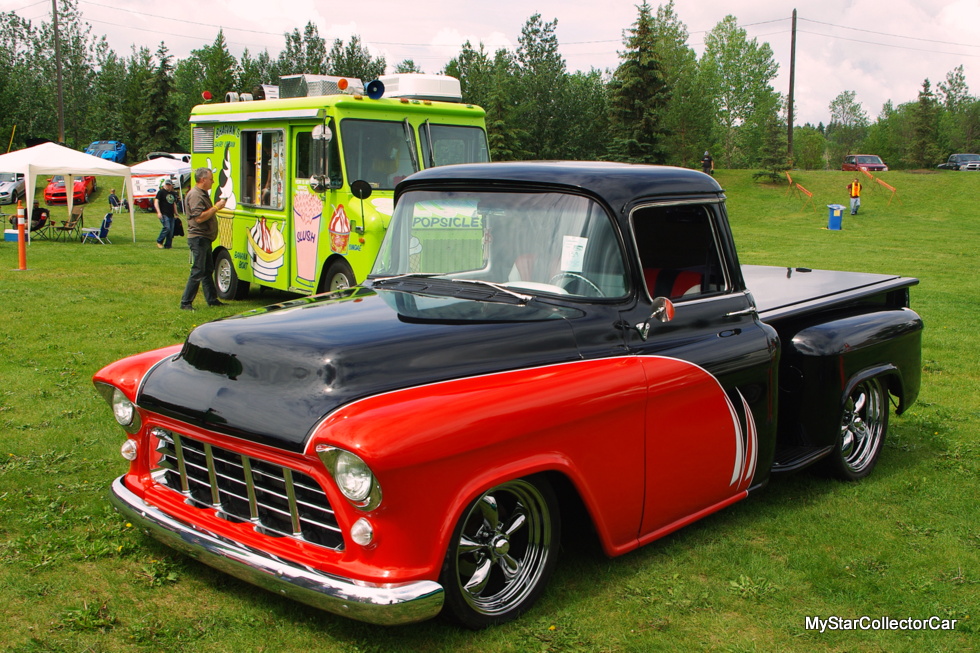 A 1978 IHC Scout II also had a female owner and she had a great story about how she had to step in and save her truck after an unfortunate incident that threatened to take her beloved Scout off the road. Read about her struggle to keep her truck in a future MSCC article.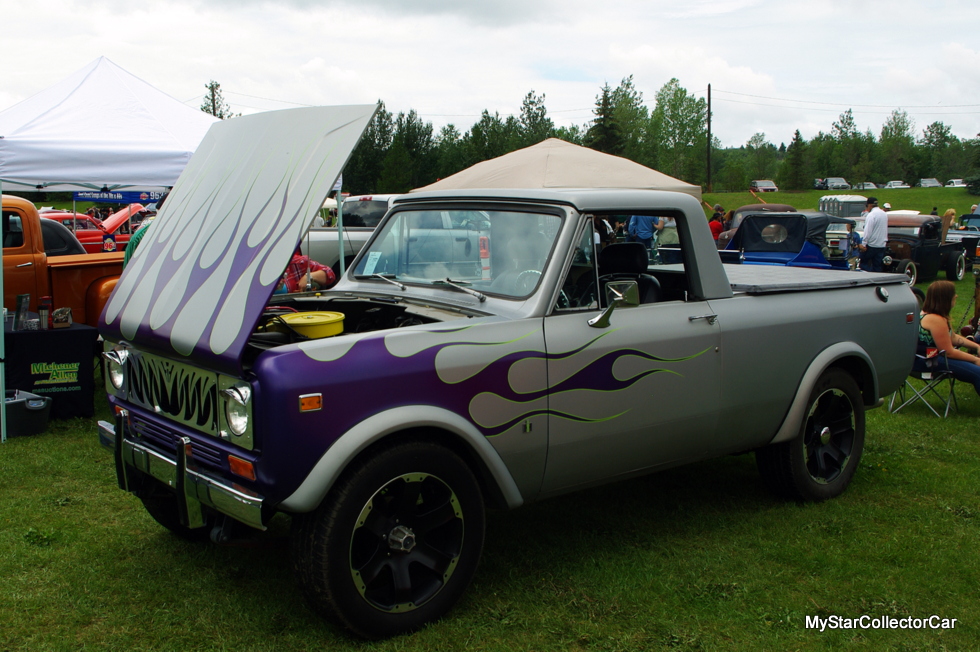 A bright yellow custom '48 Chevy caught our attention with its color. The story behind its build will be an interesting topic for a future MSCC story because of the owner's resto-mod philosophy and do-it-yourself approach.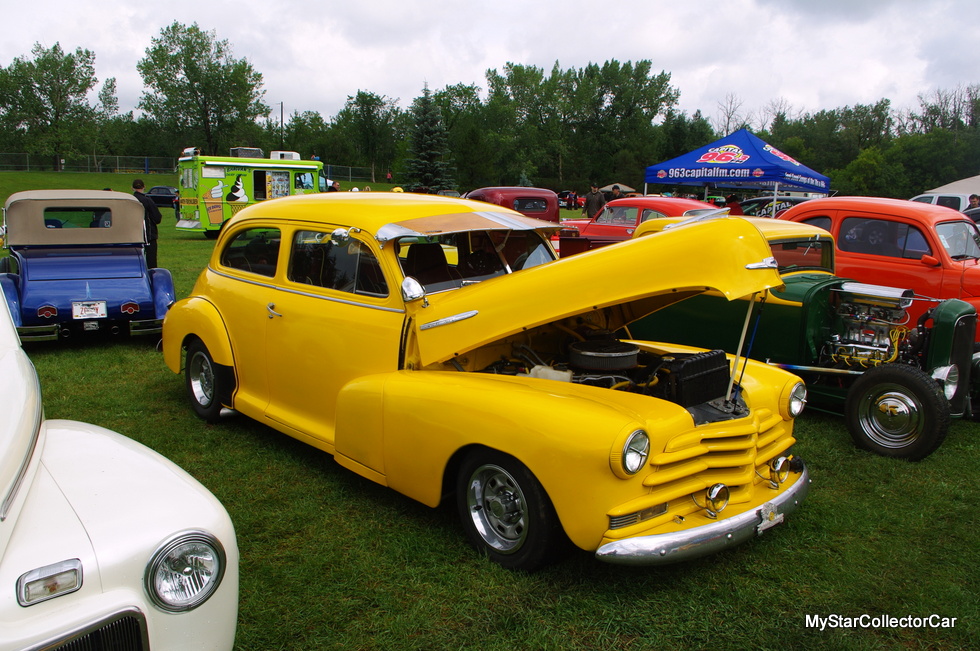 A wild-looking 1927 Model T hot rod was hard to miss at the ESRA show-even with many other muscled-out rides in attendance. The T had a classic hot rod look and walked the walk with its massive Chevy big block.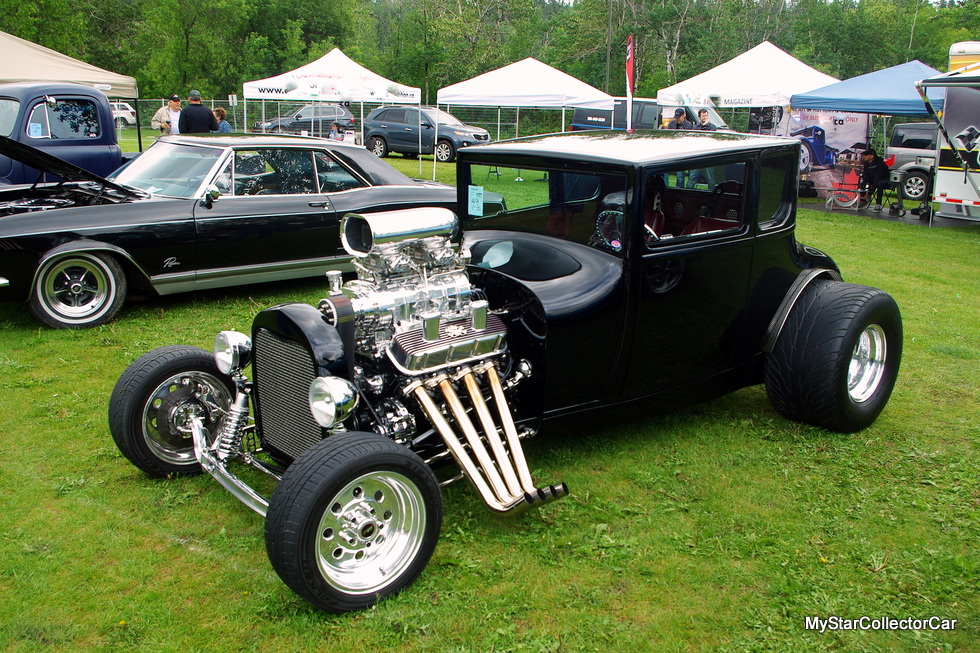 This rod goes from zero to frightening in a heartbeat and we interviewed its colorful owner about his crazy-fast street machine for a future MSCC article.
A 1964 Studebaker Daytona convertible drew plenty of attention at the ESRA show. It was a tribute to a very rare Studebaker model that is the stuff of legends for Studie fans. The owner's affinity for Studebakers also has a deep family link and we will uncover his reasons in a future MSCC article.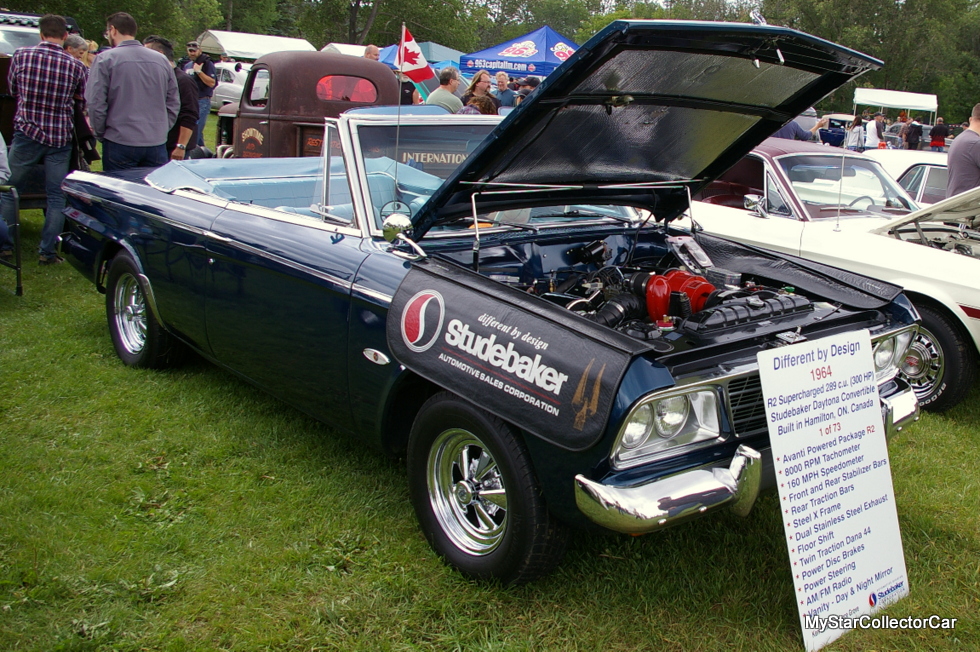 A 1951 Mercury custom had everything that was cool about the 50s car hobby. This car also had an owner who built the car for "go" rather than "show". He and his custom Merc have logged thousands of miles on the road together because the owner just loves to drive his ride.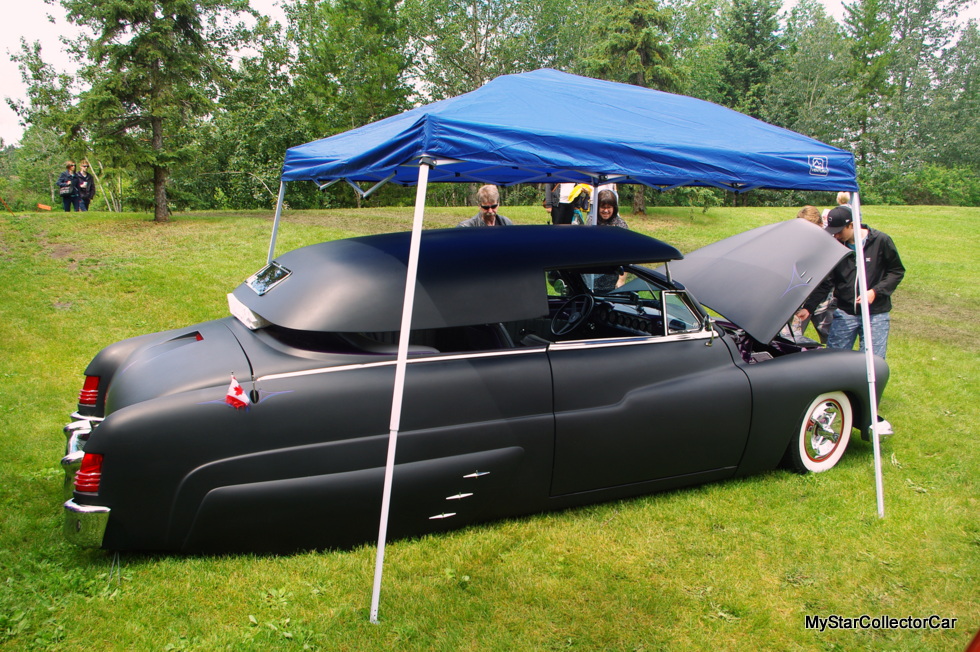 An award for coolest car at the show, as well as a Top Five overall finish at the ESRA show, have given him some great reasons to rethink the show angle in the future. MyStar will tell the story behind this ultra-cool custom Merc in an upcoming article.
The 1937 Chevy custom right beside the Merc was also a road warrior. Its owner has driven the car thousands of miles and encountered a very dangerous situation on one of his trips in the Chevy. The incident nearly cost him his life and he will tell his story in a future MSCC story.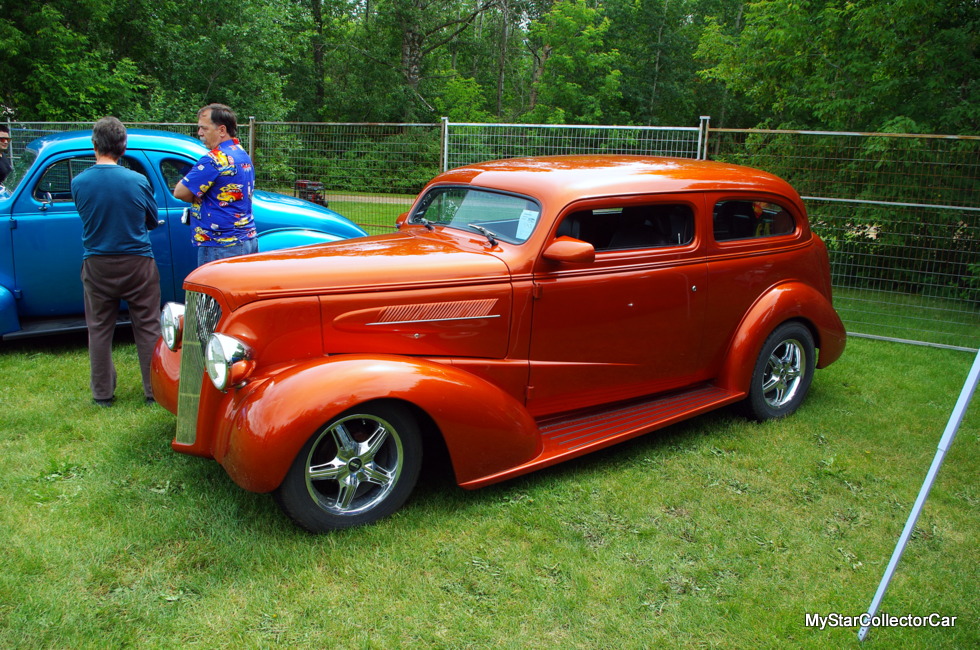 A stock Henry J is not a common sight in 2016. Most have disappeared-or have been transformed into a quarter mile monster with V-8 power. We encountered a stock Henry J at the ESRA show and hope to connect with its owner so we can get the story behind this unusual car.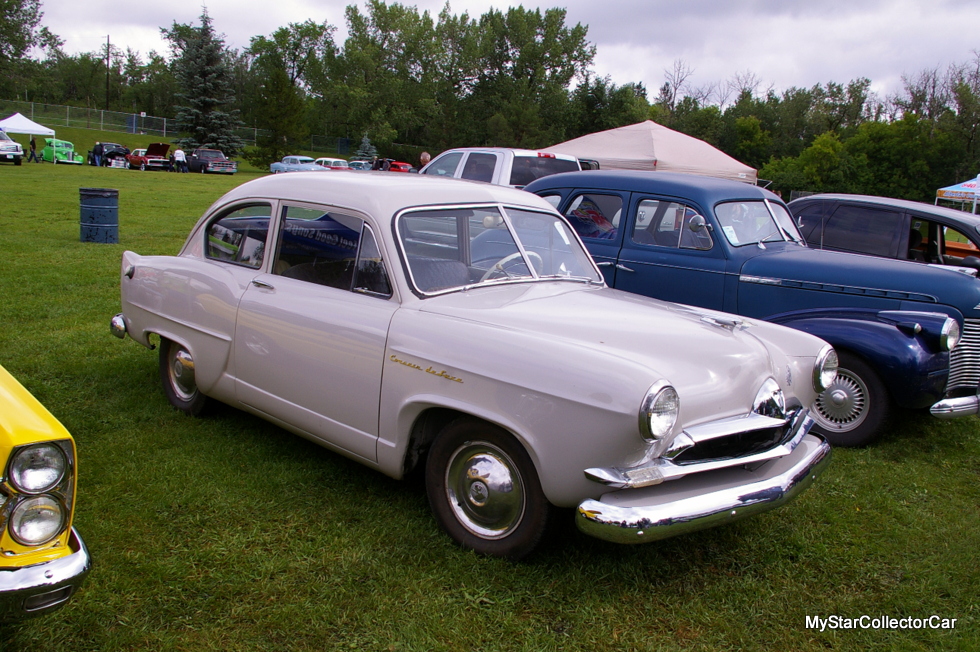 A 1961 Chevy with a late model Corvette engine under the hood also grabbed our attention and we would like find its owner for a future MSCC story.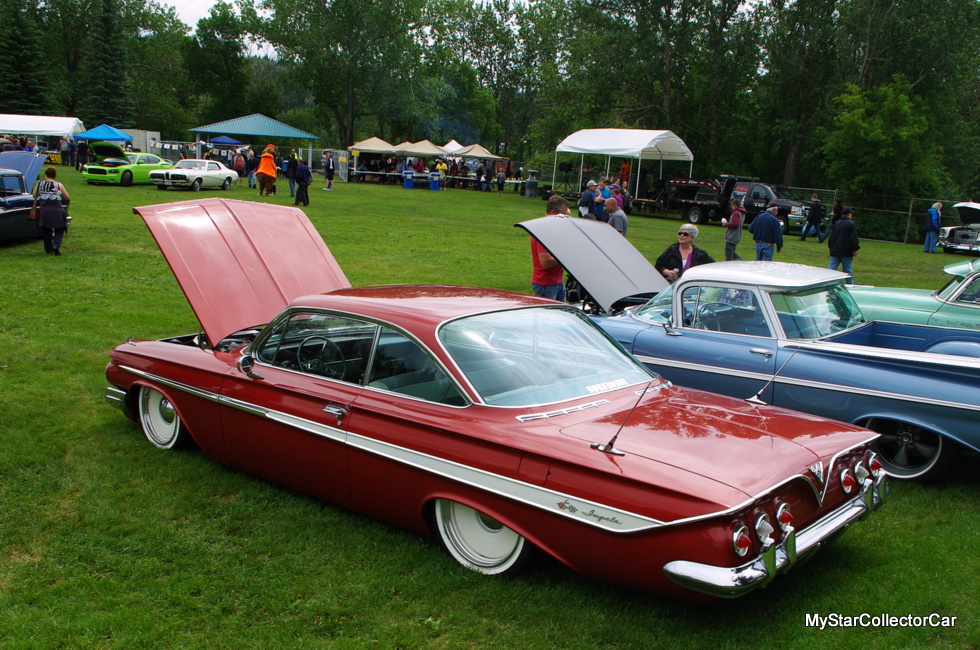 'MyStar would like to thank the ESRA organizers for another job well done at their 2016 show.'
Jim Sutherland
CLICK HERE to Like us on Facebook
CLICK HERE to Follow us on Twitter
CLICK HERE to Follow us on Pinterest

Please re-post this if you like this article.