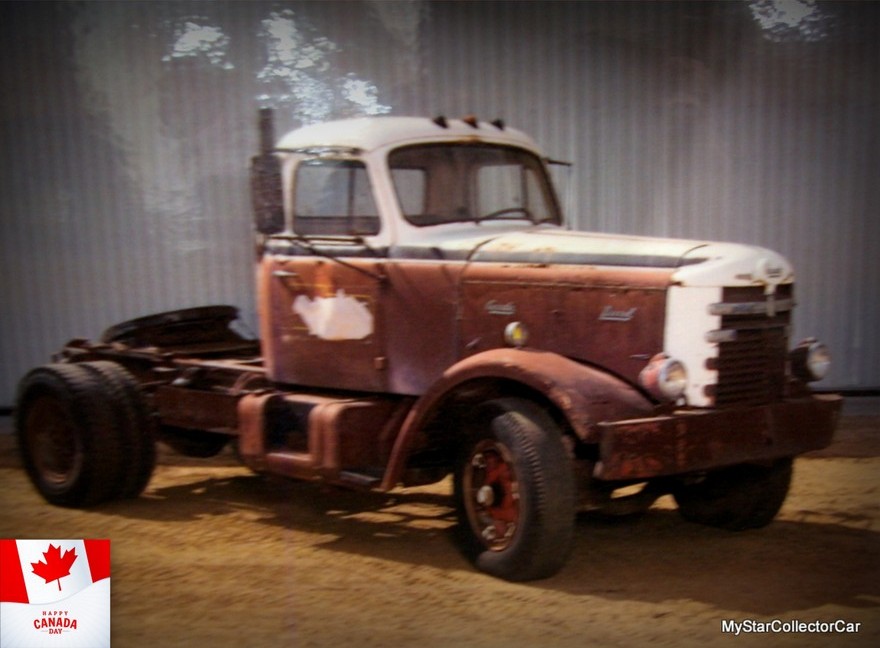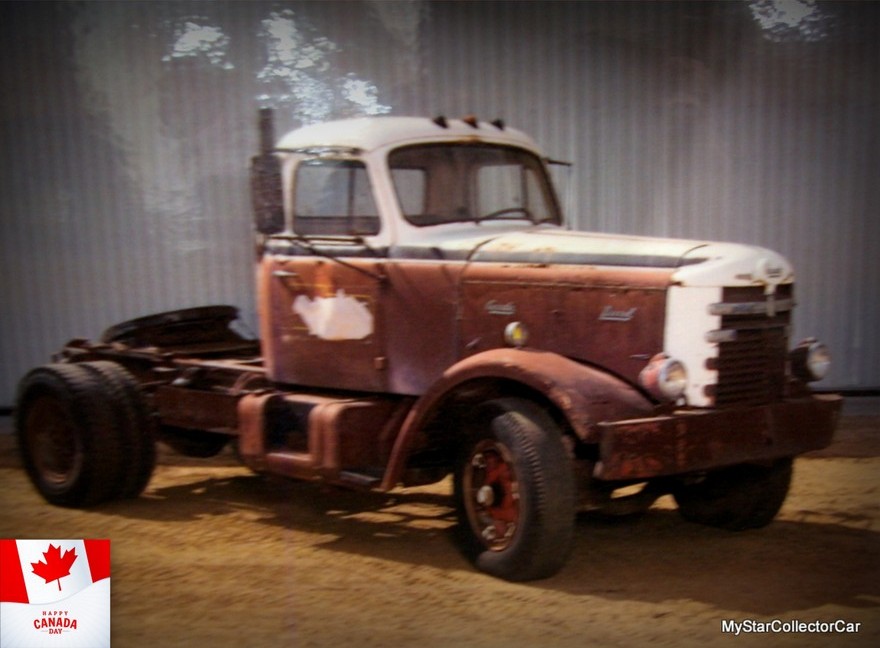 Darren Wiberg is the head of the restoration shop at the Reynolds-Alberta Museum in Wetaskiwin, Alberta, Canada so he's seen some tough challenges over the years.
This 1958 Canada Truck (serial #1)—built by the Canadian Car and Foundry Diesel Division in Longueuil, Quebec may be his crowning achievement in a long and distinguished career as an auto body technician.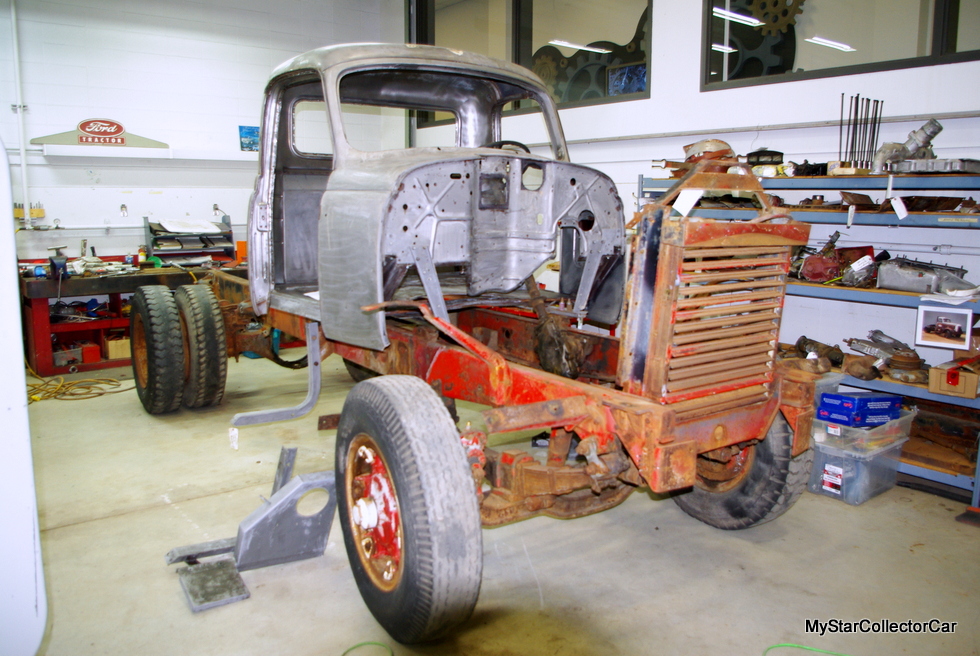 The job is a lot tougher because Darren said they "only made one of these trucks and then they ceased production" so he's working on a piece of history with little to no parts availability.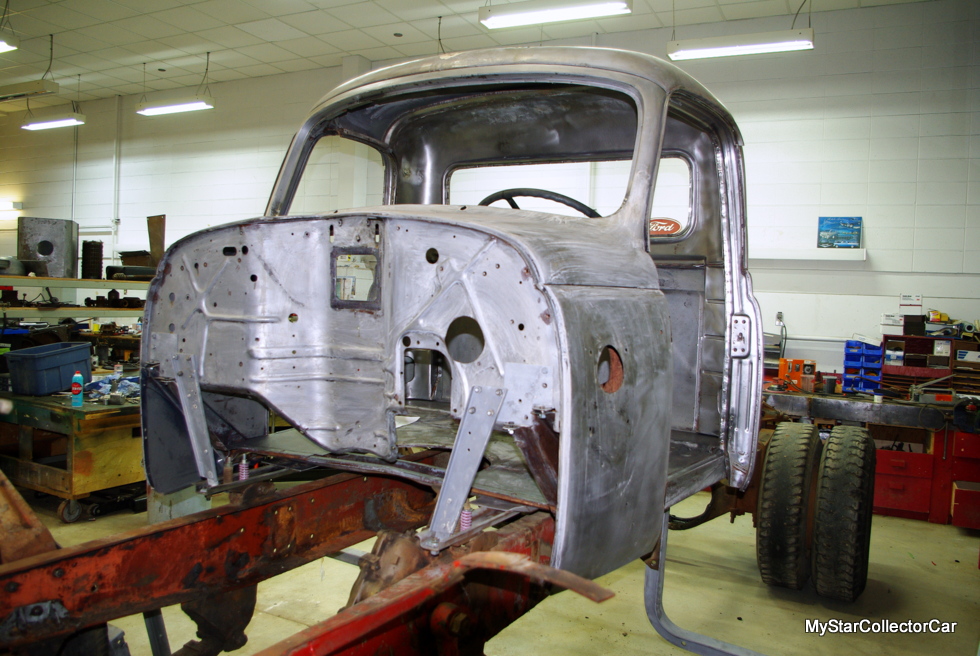 Darren is a detail guy so he's building this truck exactly the way it came from the factory—he called it his "perfectly flawed machine" approach to restoration. In other words, it's going to show the same crude spot welds it came with from the factory because these trucks weren't built to look pretty. They were built for work and they were pounded into the ground until they quit—then they were discarded.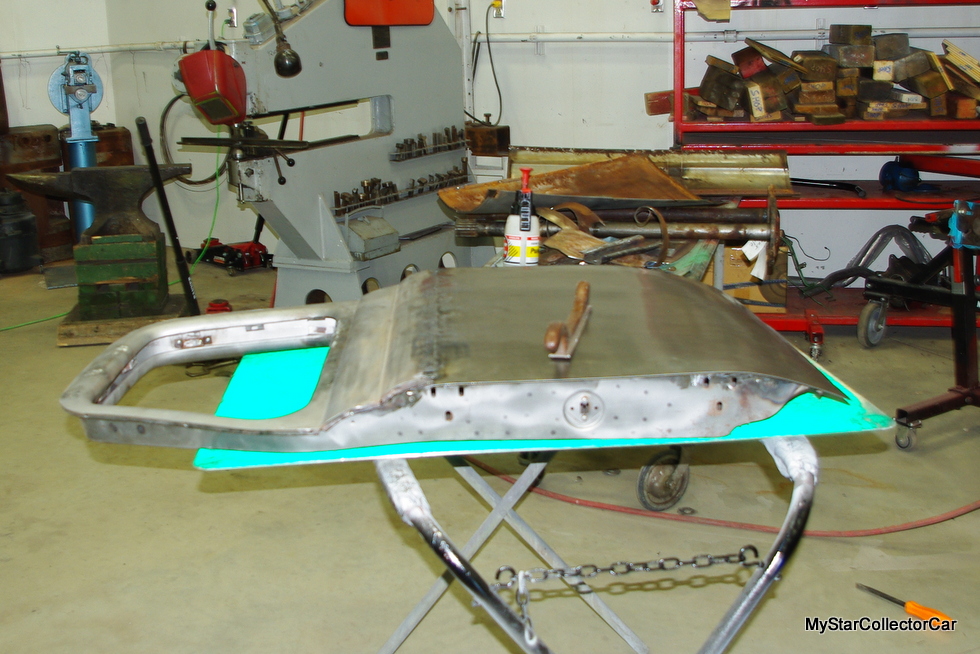 Darren won't use bondo because he builds and welds seams the old fashioned way with precise work and a gas welder from the 1920s. For example, the door was crudely sandblasted and, he said, "they essentially wrecked it" so he fabbed up a new panel and hand formed it into a copy of the factory original.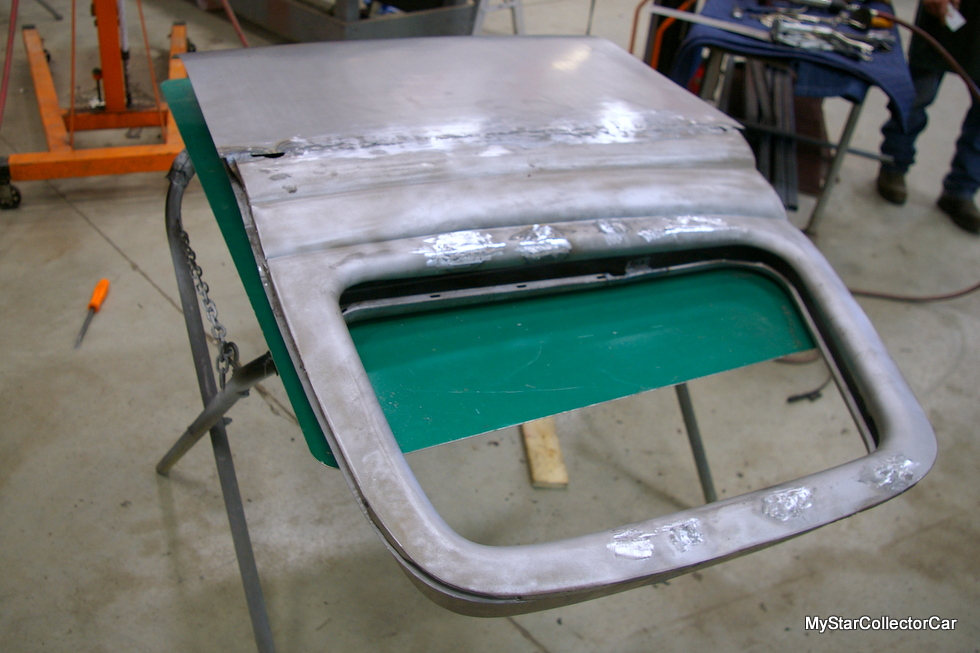 This is painstaking work and the seams take forever to weld because he relies on lower temperature fusion without welding rod—Darren only uses a mig welder when he's doing a factory spot weld. The cab was ripped into six pieces and it gave him a huge challenge because he had to make all his welds look like factory spot welds. The roof required a new panel so that issue was added to Darren's massive list for the project.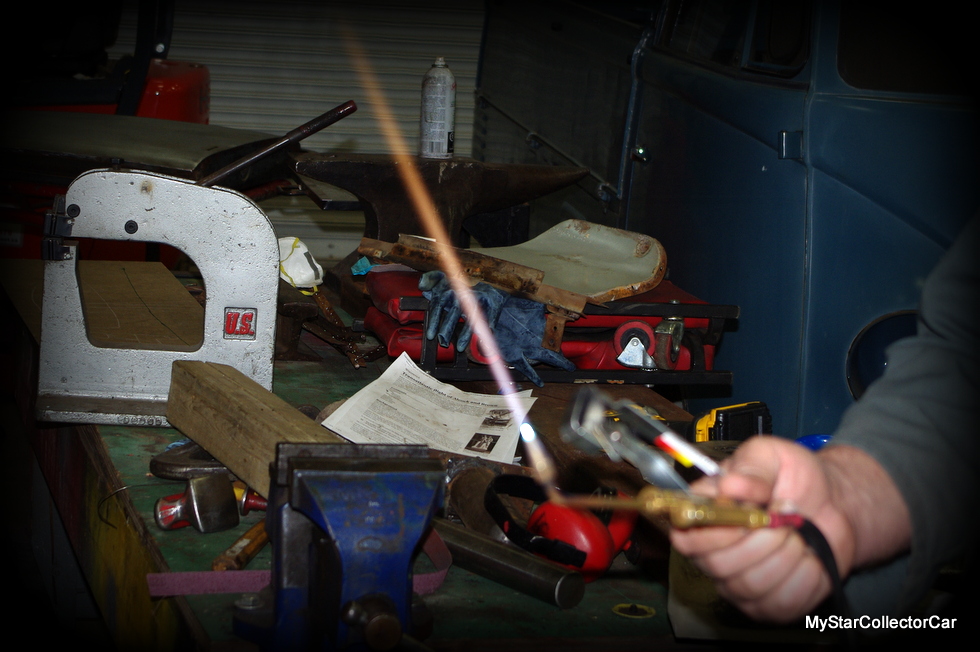 The Canada Truck is a combination of parts so the Canadian Car and Foundry sourced out parts from a variety of suppliers. There's an IHC Comfo-Vision Cab powered by a 680 Leyland diesel coupled to a Spicer 5-speed (2-speed axle) in the genealogy of this big rig. Engine parts are not hard to find—in other parts of the world but not Canada-so Darren took some time to find an affordable engine kit for the tired old diesel.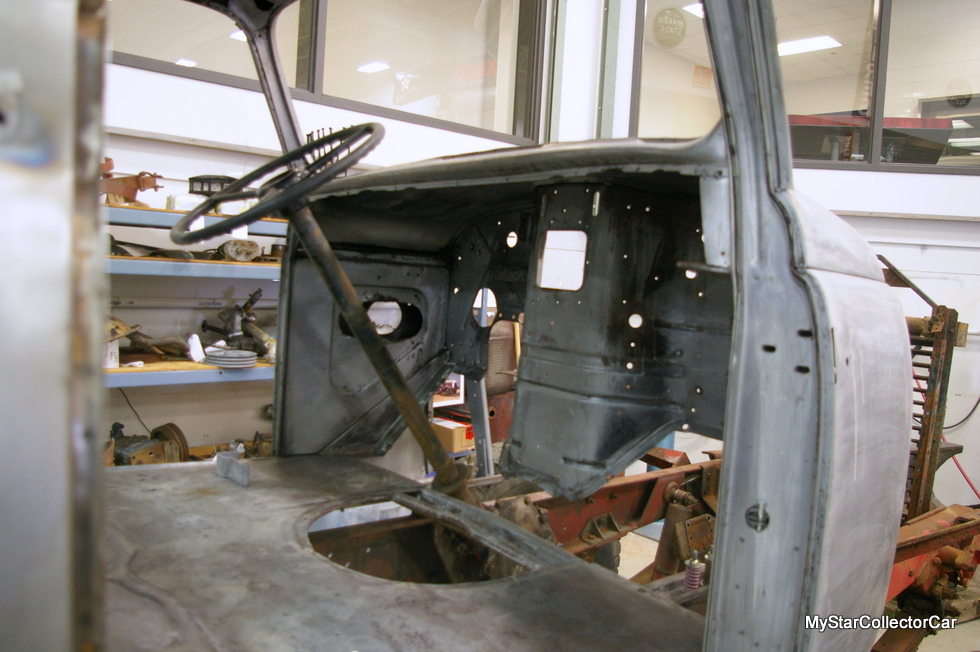 Darren didn't pull any punches in his assessment of this truck because he knew what kind of service it had seen over its years of service in Alberta, Canada. The frame was all red from the factory and that's the direction it's headed again, but not before it undergoes a thorough rebuild because you can unbolt it down to two rails.

There's a wealth of Canadian history behind this truck so Darren's goal is simple: get it ready for a July 1st debut because this truck was built the same year Canada celebrated its first Canada Day in 1958. This was a truck designed to compete with the Kenworths in the then-new world of diesel highway tractors but its reputation as a slowpoke may have killed it before it even hit the sales floor. Darren thought that was the reason for its non-existent production run but it's also what makes this unique truck worth every second of work.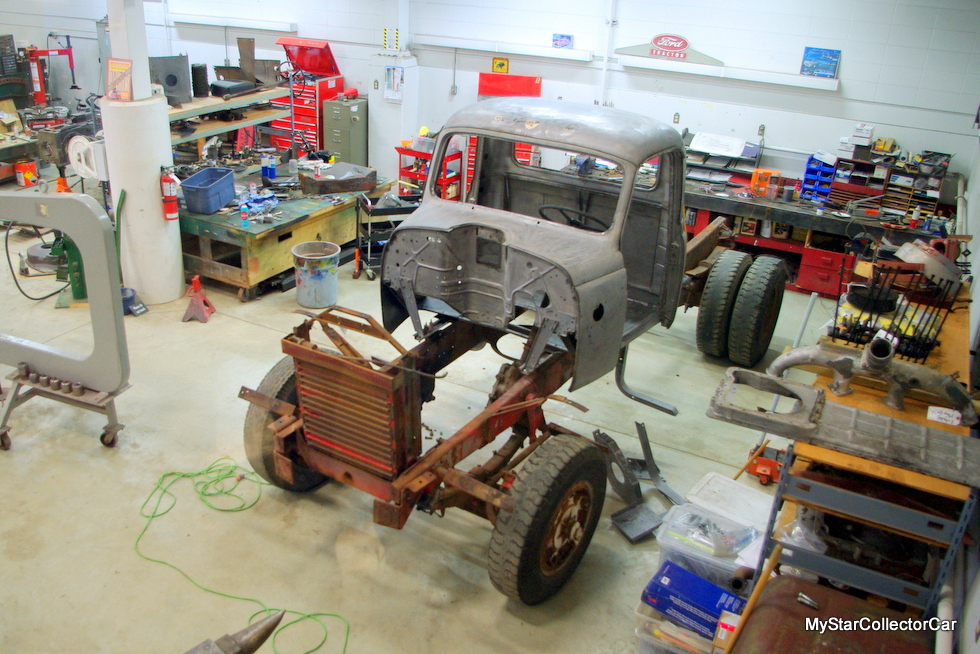 He wants to be the first guy to drive it when it's done and he promised to "hit every gear in it and see what  it can really do" so that will be the end game of the truck and Darren's career at Reynolds-Alberta Museum.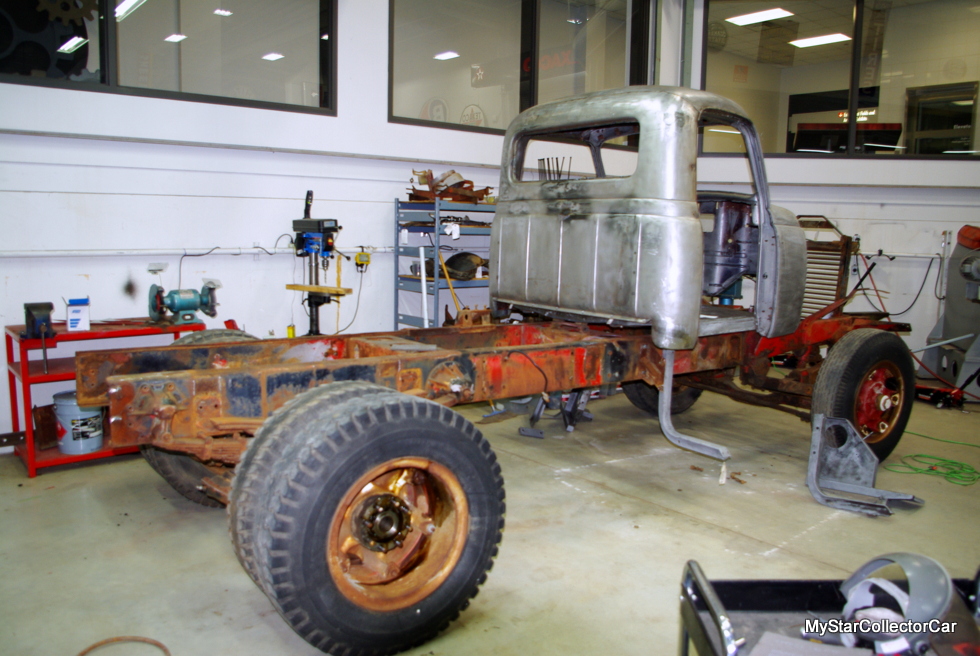 Darren has mixed feelings about the end of the trail but he calls this Canada Truck "the cherry on top of my career". That's a great reason to resurrect and preserve its Canadian history.
By: Jerry Sutherland
Jerry Sutherland is a veteran automotive writer with a primary focus on the collector car hobby. His work has been published in many outlets and publications, including the National Post, Calgary Herald, Edmonton Journal, Ottawa Citizen, Montreal Gazette, Saskatoon StarPhoenix, Regina Leader-Post,  Vancouver Sun and The Truth About Cars. He is also a regular contributor to Auto Roundup Publications.
Please re-post this if you like this article.