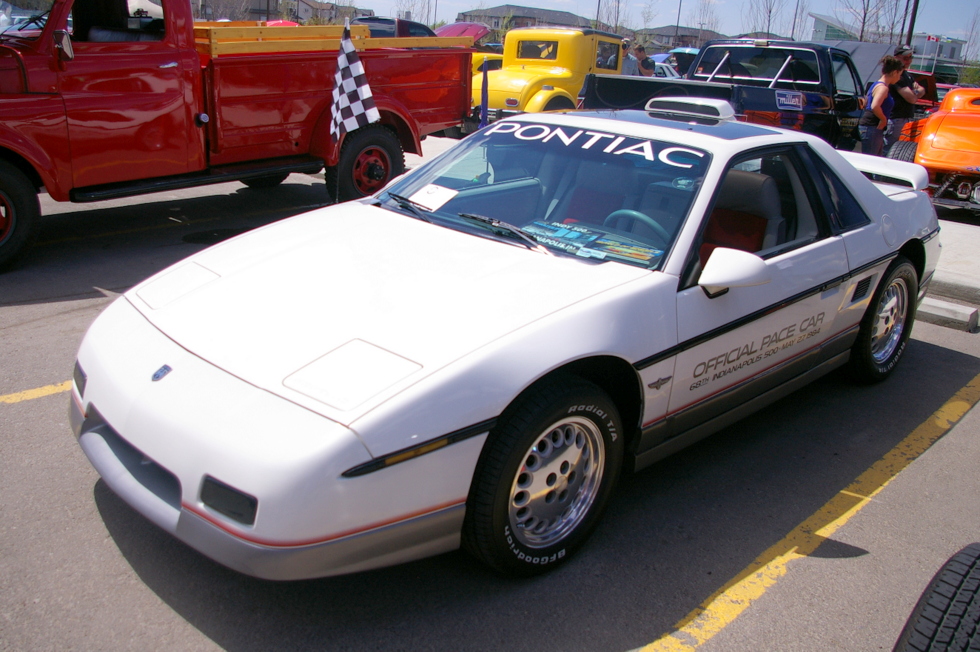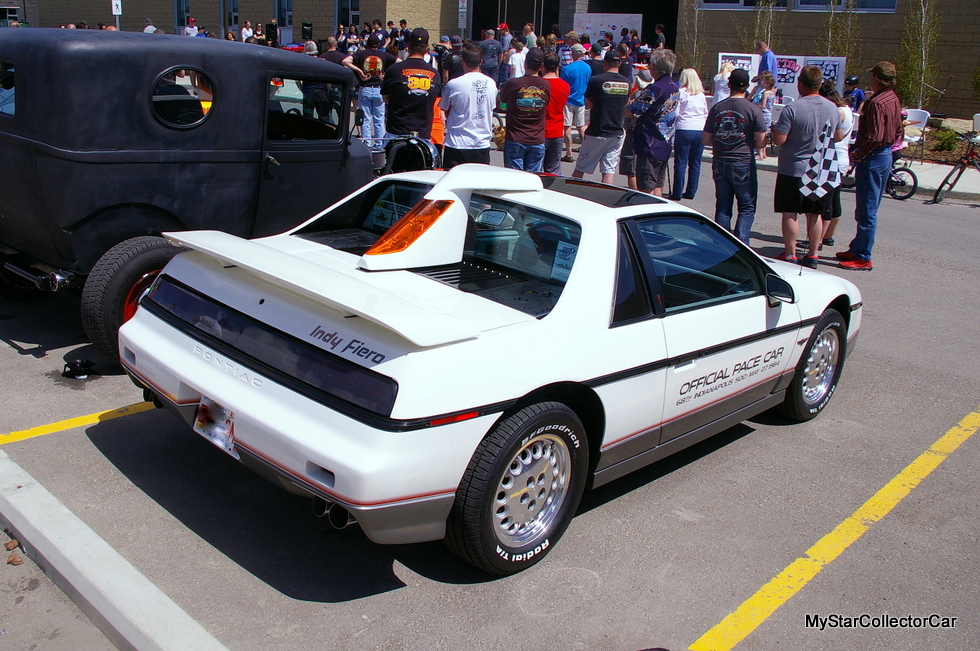 One of the bolder cars created during the Reagan years was the Pontiac Fiero, built by General Motors during a five-year run in the mid to late 80s.
"The Fieros were the first and only mid-engine sports cars ever produced by a major North American manufacturer when they debuted as a 1984 model."
Pontiac wanted to build a car with European influences so the sleek Fiero with its mid-engine design was a big departure for American-built cars at the time.
Its plastic body panels were also a different game plan from the sheet metal outer skin philosophy for most of Detroit's finest.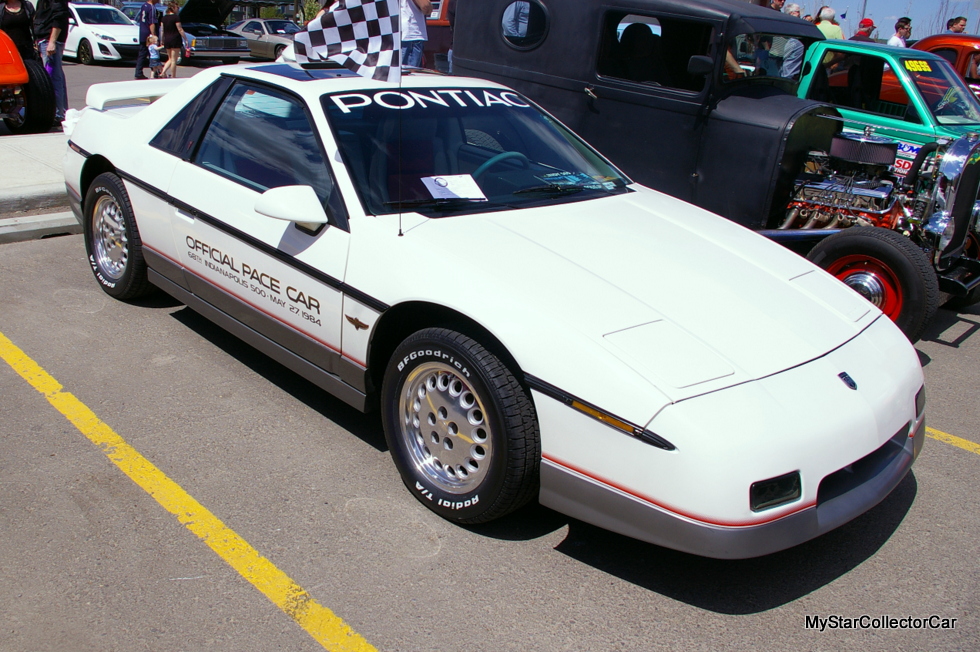 Fieros may have only had a five-year run but they started with a bang when they were made the official pace car for the 1984 Indy 500. People who purchased these special order Fieros were also given an opportunity to run a parade lap on the famous Brickyard race track. 2000 customers were given that invitation when they purchased the Indy Edition Fieros.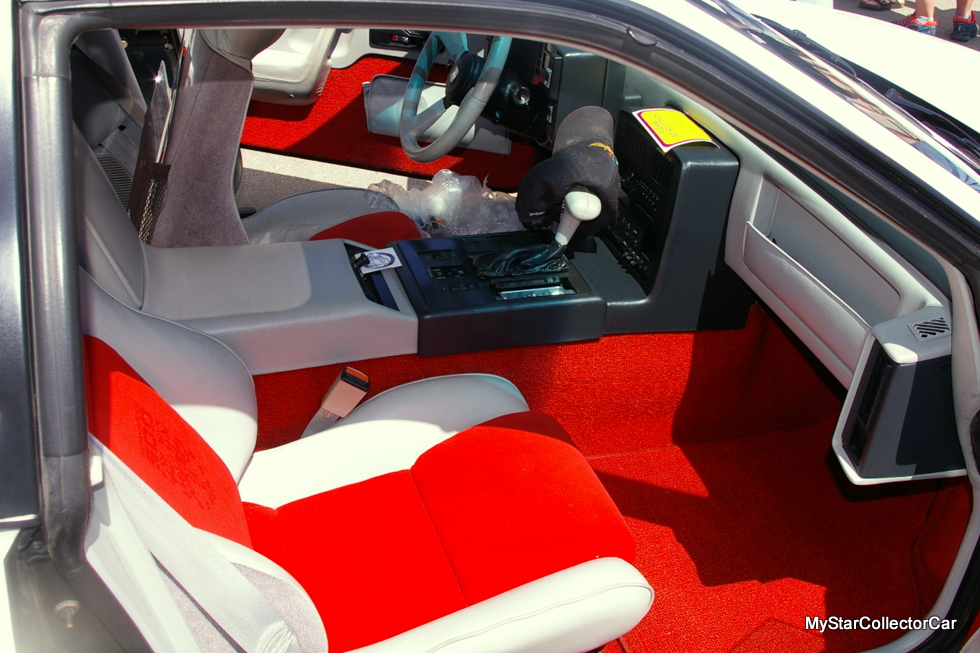 We came across one of these special edition Ponchos at a show and met its owner, Bob Gardiner. Bob is a big fan of Fieros and has owned several of them over the years, including a couple of V-8 models. He knew the cars inside and out, so he knew all about the limited edition Indy models. In short, Bob liked the Fiero style from the first time he saw one and was hooked for life.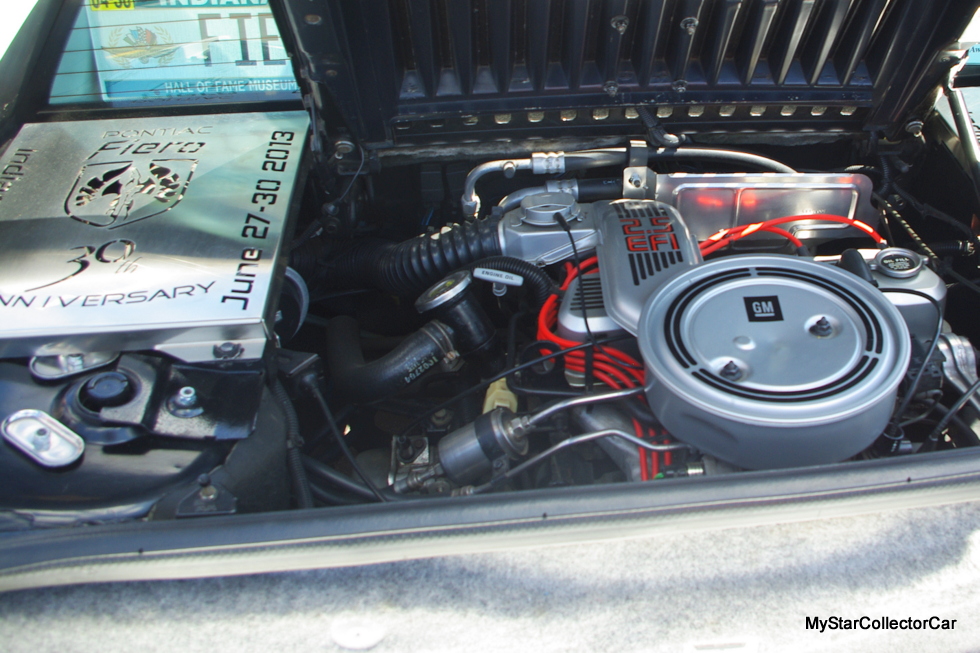 His Fiero was originally owned by a customer who took GM up on their offer to put the car on the Indy race track for a parade lap, so Bob's Fiero had already been to Indianapolis in 1984. The Pontiac Fiero clubs held a 30th anniversary event at Indy in 2014 to celebrate the iconic car's debut back in 1984.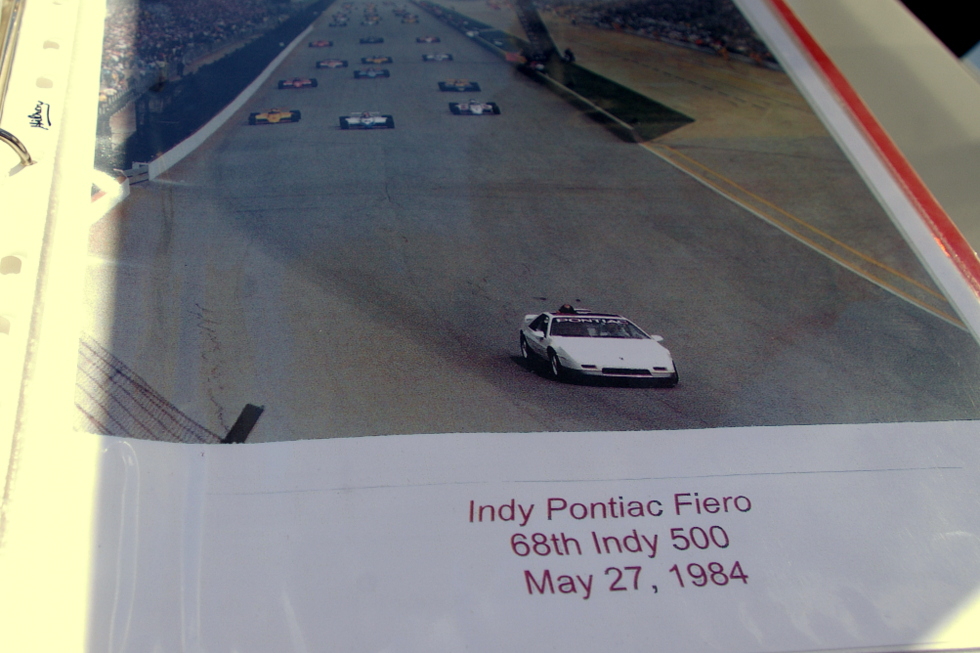 Bob attended the event with his Fiero and was able to take it back on the race track 30 years after its initial Indy run. It was an exciting chapter in Bob's 10-year history with the Fiero.
His car is an unrestored beauty with only 54,000 original miles on its odometer. The only modification is a hood scoop added by Bob to replicate the exact look of the three official Indy pace car Fieros. This minor cosmetic change prevented Bob from competing in the original stock class at the Fiero meet, but he did win the modified class.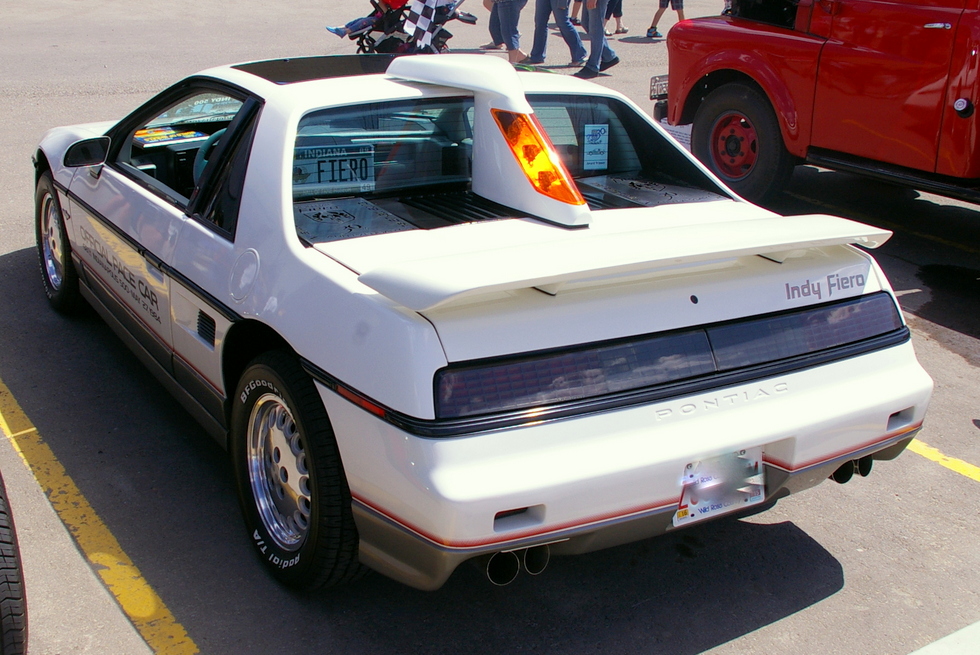 Bob's Fiero also won at World of Wheels two years ago because his Poncho is in excellent original condition-give or take a hood scoop addition and the 1985 Daytona wheels to better replicate the official Indy pace car look.
Bob is not afraid to drive his car and has averaged about 1000 miles a year over the past decade. It has 100 horsepower and will easily cruise at 70 mph (110 km/h) while the actual 1984 pace cars had 232 horsepower and would hit 138 mph (about 240 km/h), according to Bob.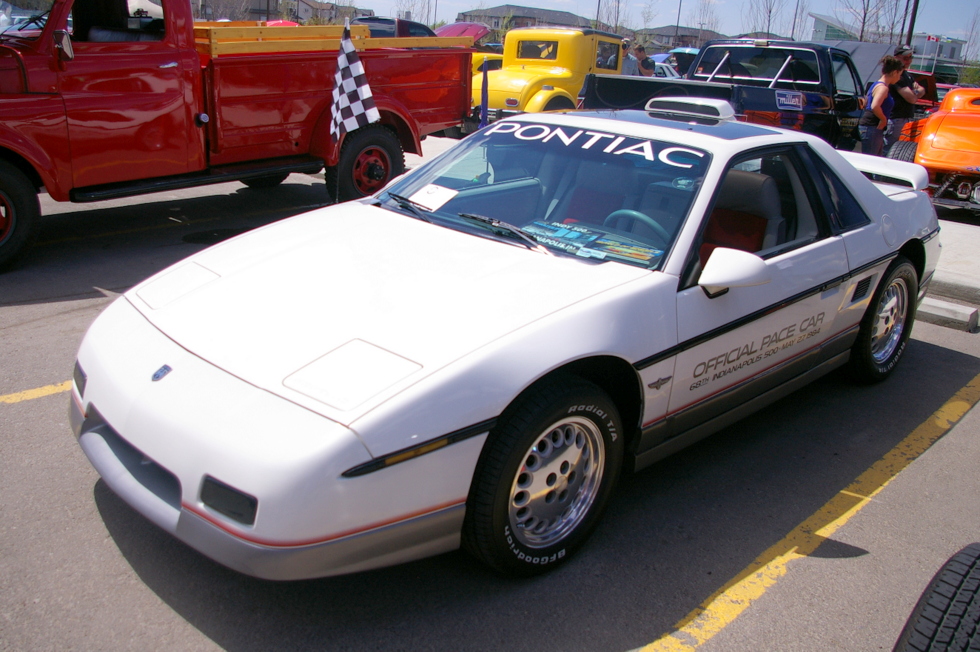 The bottom line for the Fiero is pretty simple: they were one of the coolest sports cars ever produced by the Pontiac Division of General Motors.
Just ask Bob Gardiner if you want a second opinion.
Jim Sutherland
CLICK HERE to Like us on Facebook
CLICK HERE to Follow us on Twitter
CLICK HERE to Follow us on Pinterest
Please re-post this if you like this article.