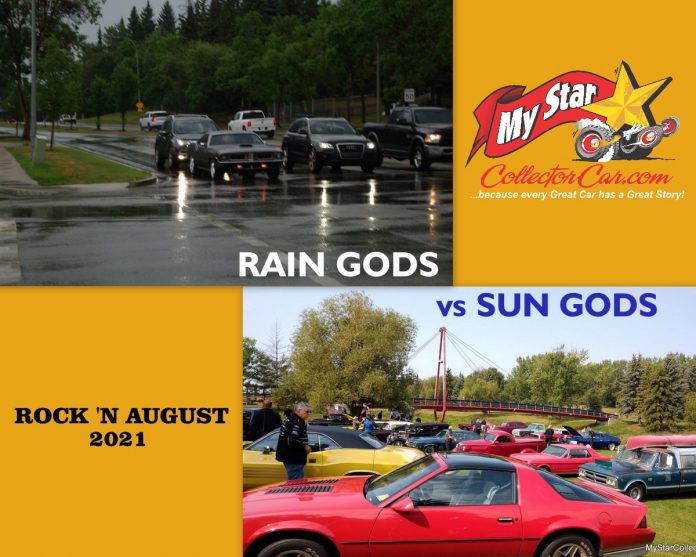 One of the major obstacles for any car show is any occasion when the organizers anger the rain gods, and they deliver their wet wrath on the event.
St Albert Alberta, Canada hosts a week-long event called Rock'n August that attracts hundreds of vehicles and an even larger crowd of onlookers every year. It is a well-run car show that has built a reputation as one of the premier annual events in western Canada.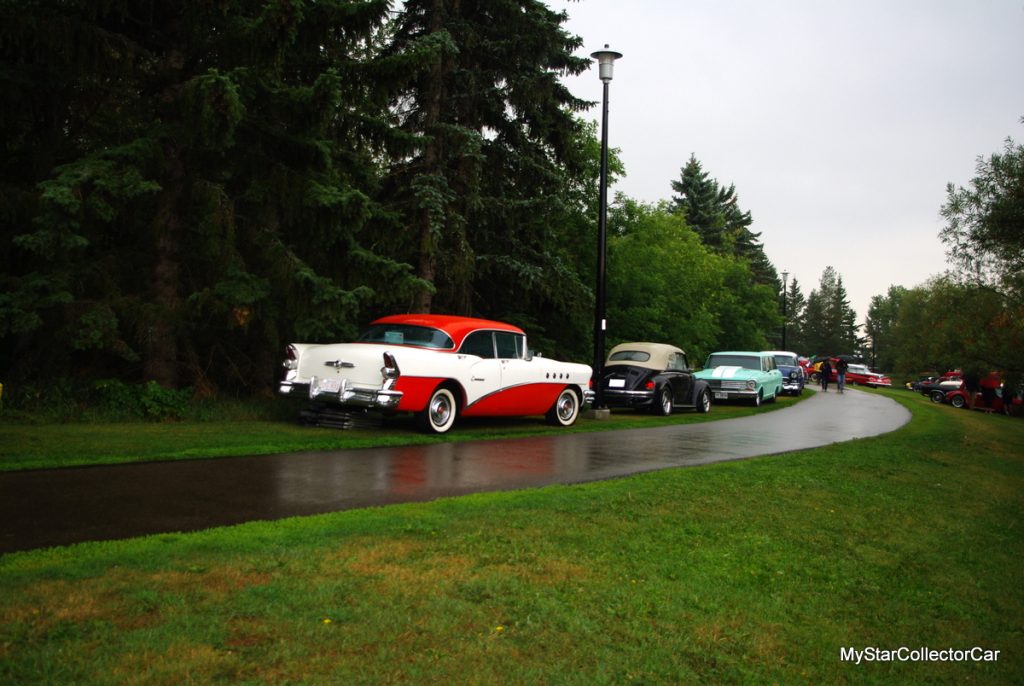 This year Rock'n August enjoyed great summer weather-right up to the morning of the main car show when the skies opened-up and threw in a lightning show just for good measure. The meteorological nastiness had the morning show, but the sun gods provided a perfect sunny afternoon for the Rock'n August show.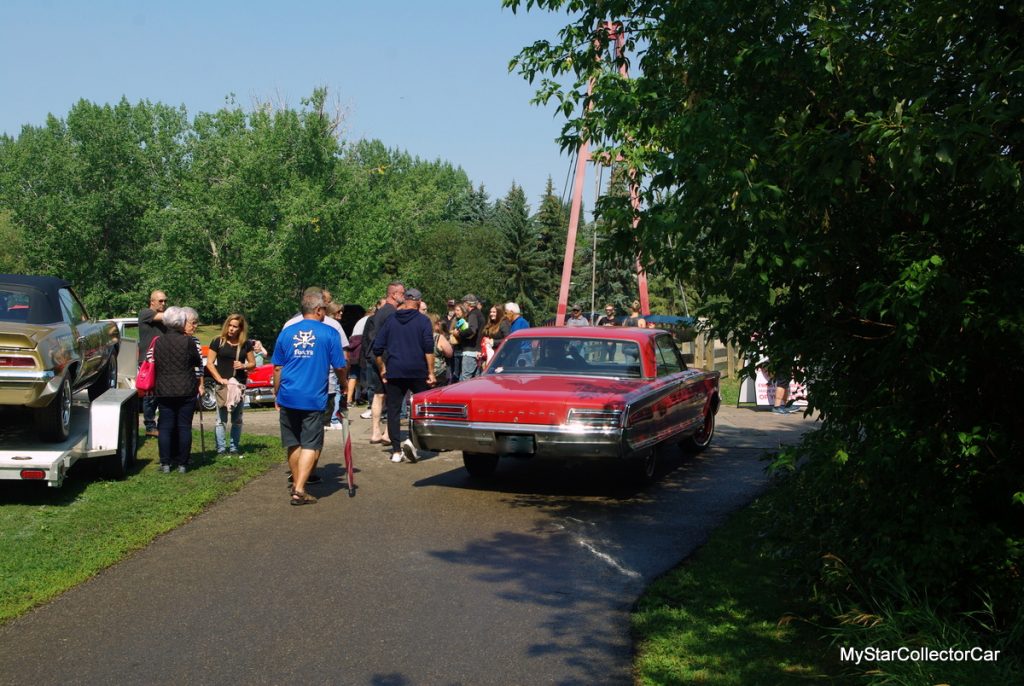 Many owners celebrated the return of the sun by toweling off their vehicles, including members of the Alberta Iron Indians Pontiac Club Edmonton, a club well known for their willingness to drive their Ponchos to many car events every summer show season.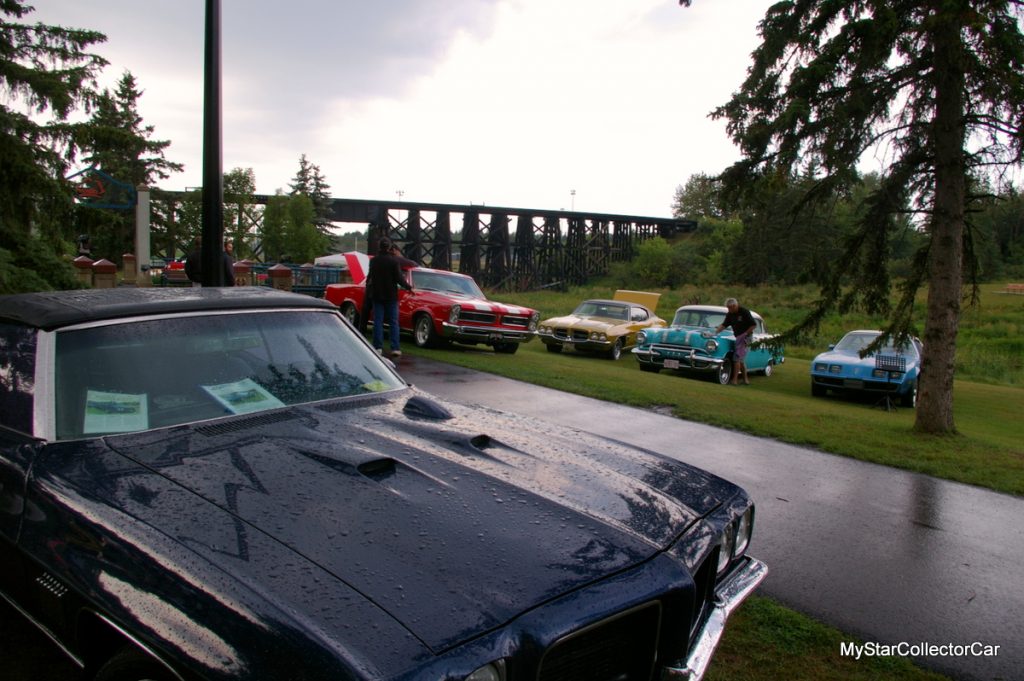 The St Albert show had plenty of interesting vehicles, including a 1951 Chevy 1300 resto mod truck with a unique back story and a talented owner. The 70-year-old Chevy pickup's build history will surprise our MyStarCollectorCar readers in a big way when it is revealed in a future article.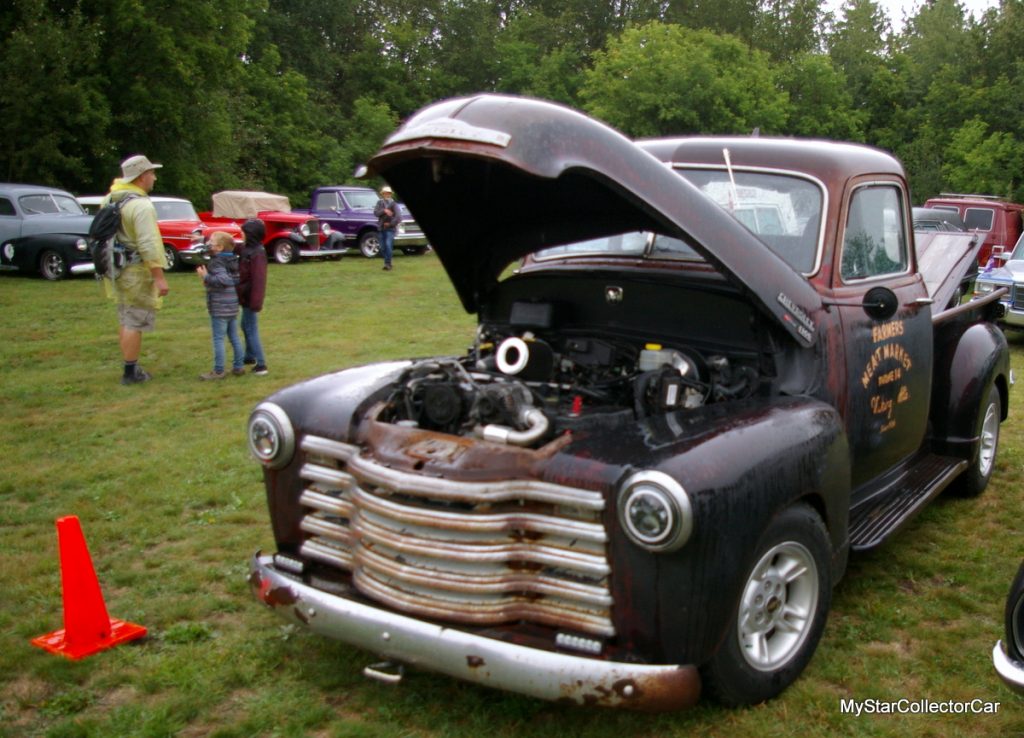 Another unusual guest at the Rock'n August show was a 1956 Chrysler 300B NASCAR tribute car. This finned beauty was a star at the show and had a unique pedigree that will make it a must-read article in a future MyStarCollectorCar feature.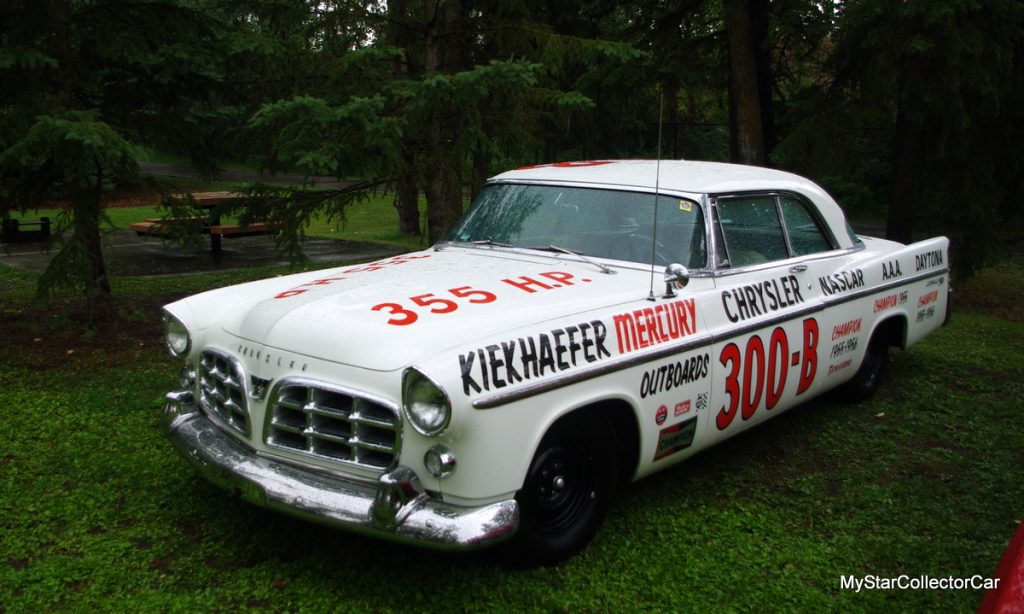 A 1961 Ford Sunliner convertible was also at the Rock'n August car show. This extremely rare Blue Oval drop top was an original vehicle that had not undergone significant alterations over the past 60 years. Read how and why in a future MyStarCollectorCar piece.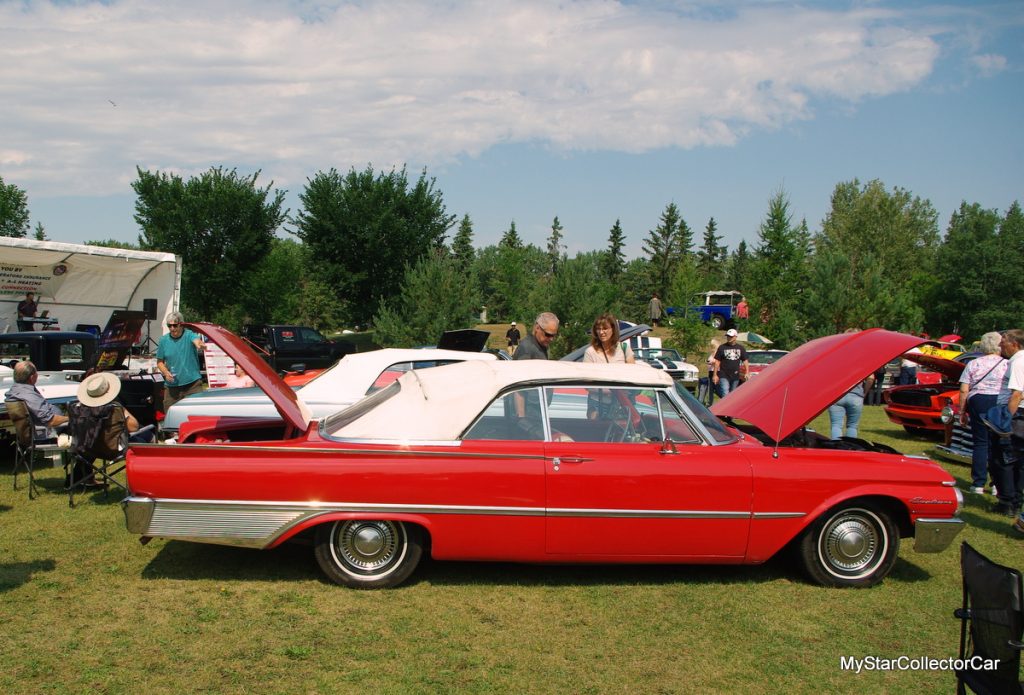 A 1965 Dodge Coronet 2-door sedan drew plenty of attention at the Rock'n August car show-but it was no ordinary base model Mopar sedan because this car had a 426 Wedge under its hood. In fact, it was a beefed-up 426 and the '65 Coronet's full story will be revealed in a future MyStarCollectorCar article.
Another 1965 automotive guest at the St Albert show came in the form of a beastly 1965 Corvette Sting Ray that was originally a 396/425 horsepower car. But it did not have enough ponies for its more-power owner, so he upgraded the Vette to a 572-inch big block with 840 horsepower. Read all about this insanely fast vintage Corvette in a future MyStarCollectorCar feature.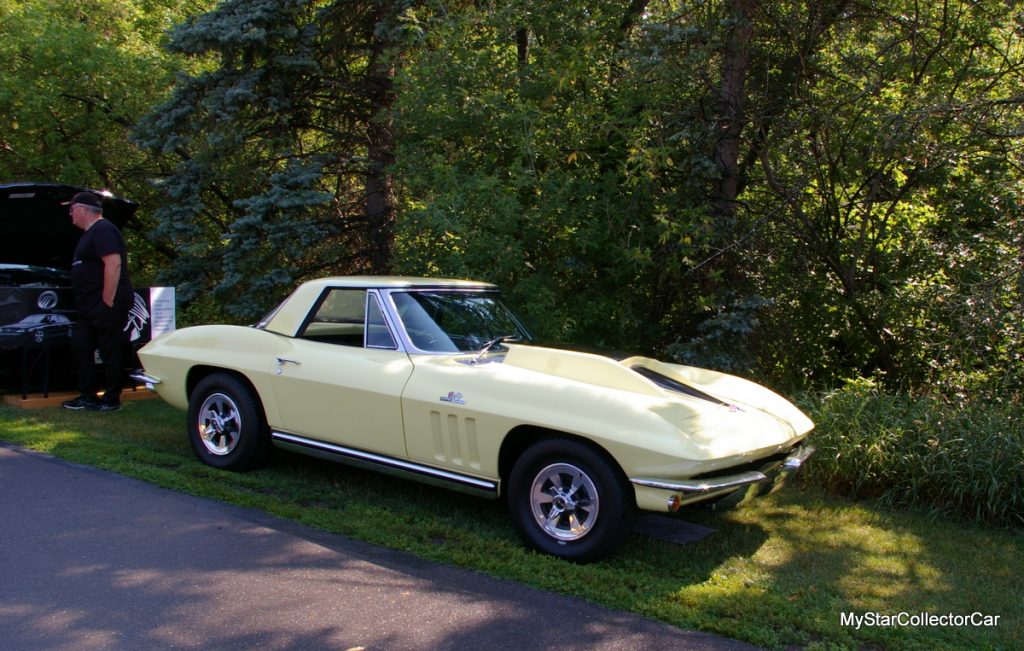 There was plenty of muscle at the St Albert car show, including a rejuvenated 1972 Plymouth Barracuda that was a product of its owner's creativity and skills.  He combined brute force with beauty with his resto mod project and now owns one of the prettiest and nastiest predator fish-named cars on the planet. Look for its full story in a future MyStarCollectorCar article.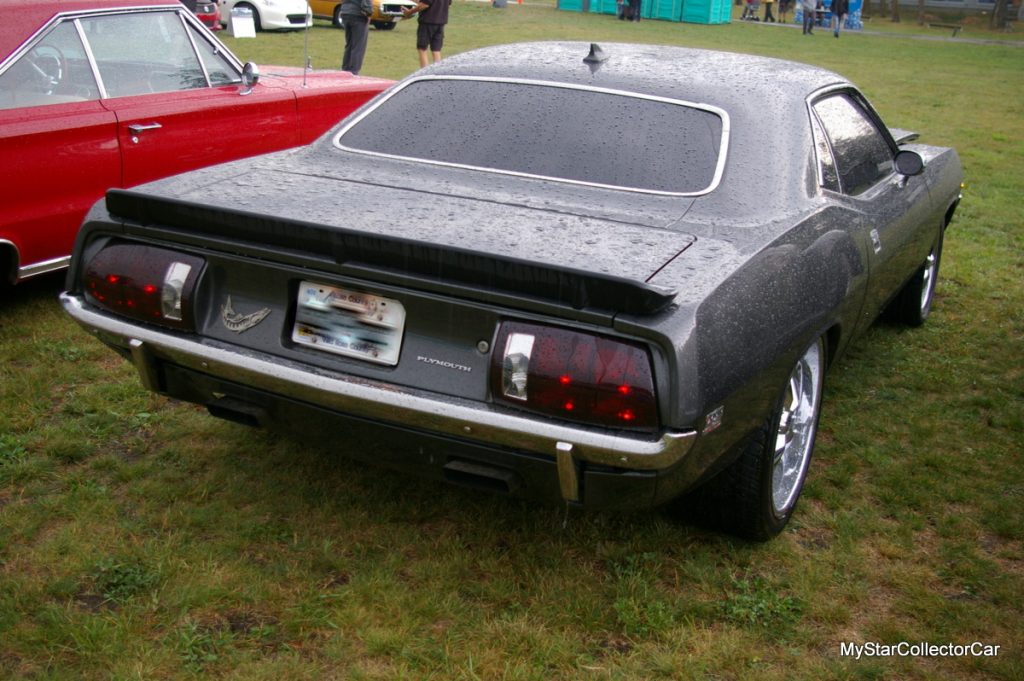 A 1964 Dodge Polara 500 2-door hardtop had the same paint scheme as the famous Ramchargers drag race team cars from the 1960s NHRA scene. Its owner had every detail about why and how he was able to own a tribute car that celebrated the legendary Mopar race team from the 1960s.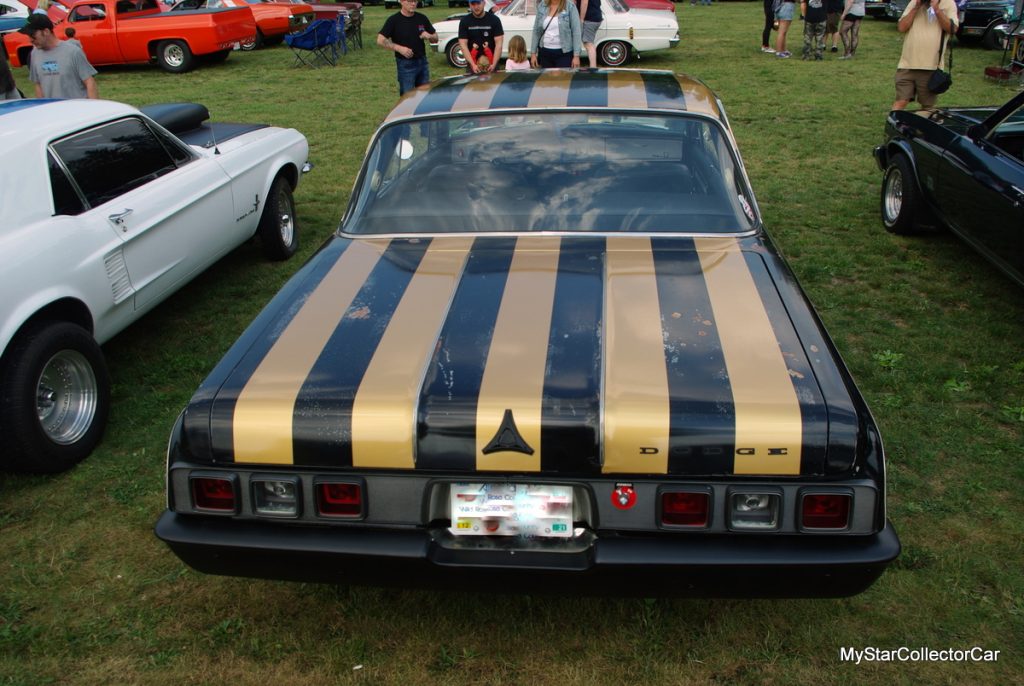 However, he also wanted to preserve the upscale features on his Polara and achieve a balance between resto mod and original features. We think he was successful and will showcase his reasons in a future MyStarCollectorCar story.

Our final addition to MyStarCollectorCar's lineup of future stories was a 1963 Chevy II Nova SS resto mod-with heavy emphasis on the mod angle. This compact beauty had a 468 cubic-inch monster under its hood that delivers a mere 700.8 horsepower for driver entertainment purposes.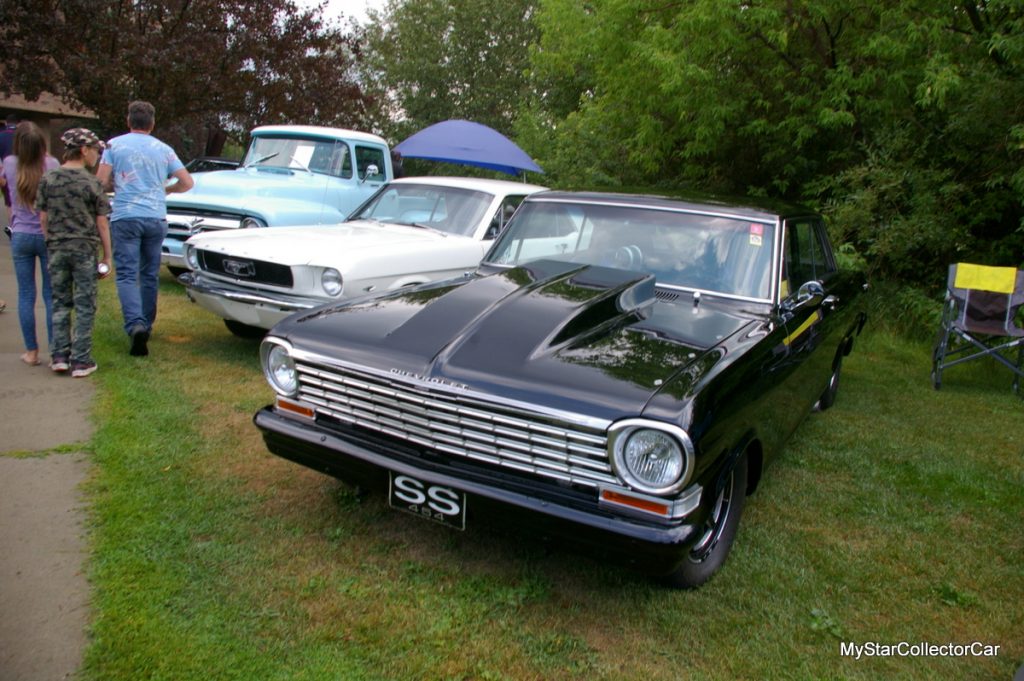 It used to be a ¼ mile car, but now it's a street car with extreme menace under its hood. Learn its complete history in a future MyStarCollector article.
BY: Jim Sutherland
Jim Sutherland is a veteran automotive writer whose work has been published by many major print and online publications. The list includes Calgary Herald, The Truth About Cars, Red Deer Advocate, RPM Magazine, Edmonton Journal, Montreal Gazette, Windsor Star, Vancouver Province, and Post Media Wheels Section.