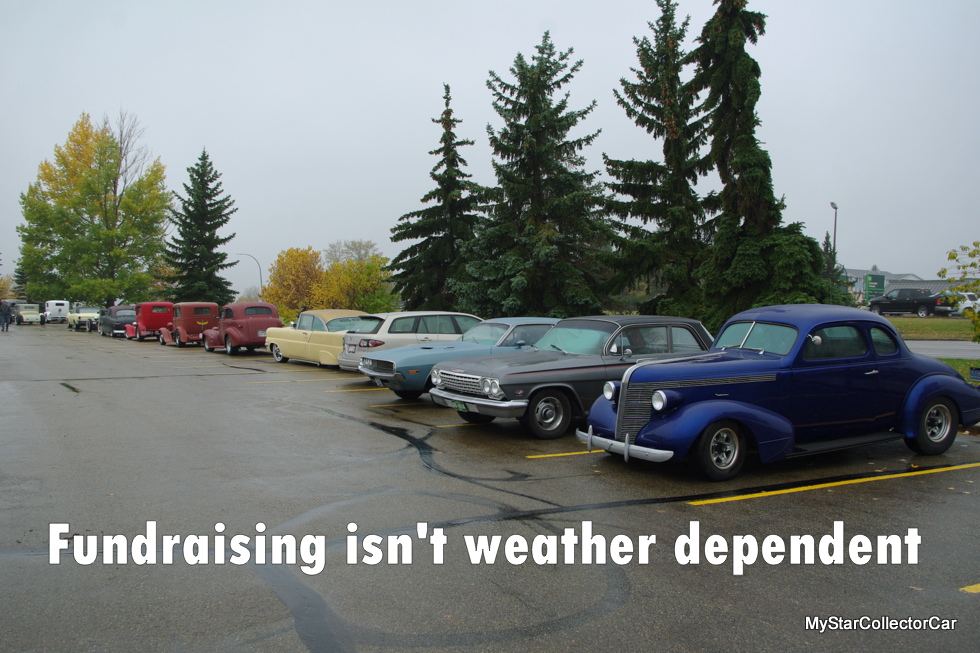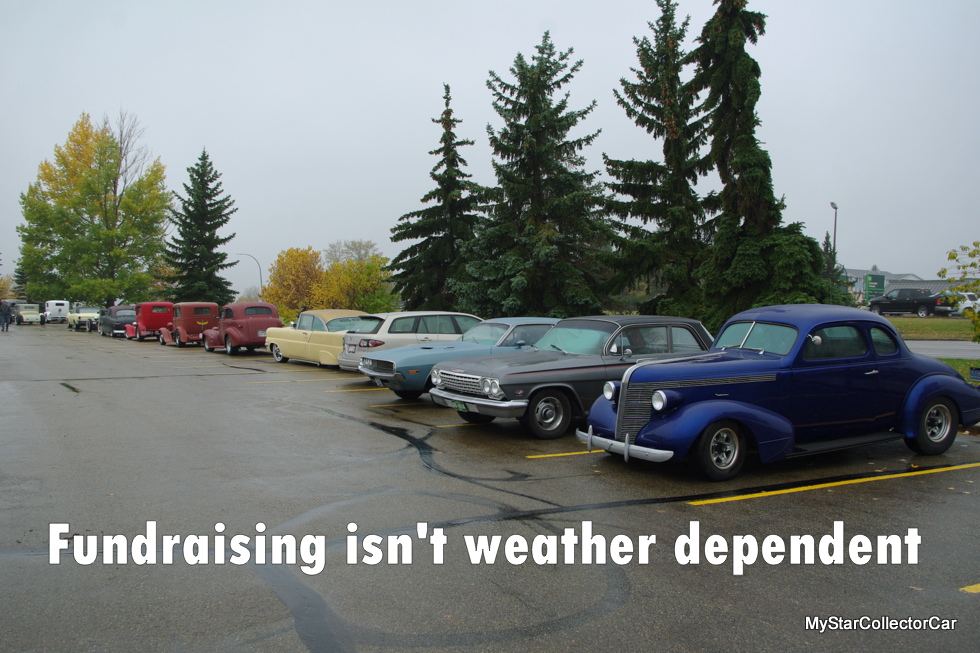 There is no such thing as endless summer in Red Deer, Alberta Canada so a car show on October 1st is a gamble in terms of weather.
Red Deer is much closer to the North Pole than the equator and most car guys here are cheering for global warming to be a reality and not simply a sleazy mechanism for a carbon tax.
The Outkasts are a Red Deer based car club who have never been afraid of a little inclement weather.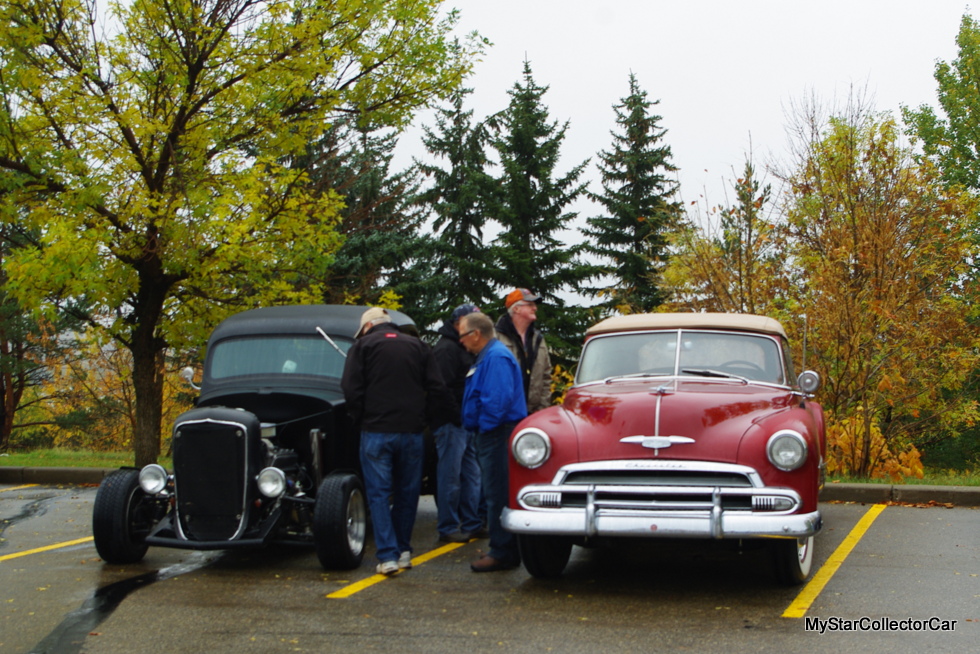 They decided to host their show rain or shine, because it was a fundraiser for the local Christmas Bureau. They ended up with rain and a solid turnout for their show.
The event also included a BBQ and the food was donated by the owner of the Lacombe, Alberta A&W. All the credit goes to him because A&W Canada is no longer a big sponsor of the car hobby and he donated out of his own pocket for the show.

The car club raised plenty of cash and toys to help Santa make sure kids get presents at Christmas this year. We should add the Outkasts made their fundraiser a winner with a little help from their good friends from the Diablos Car Club out of Calgary.
The Diablos drove from Calgary through the rain to support their Outkasts friends and donate to the cause. It takes about 90 minutes to drive from Calgary to Red Deer and one of the car guys was in an open T roadster for the entire trip.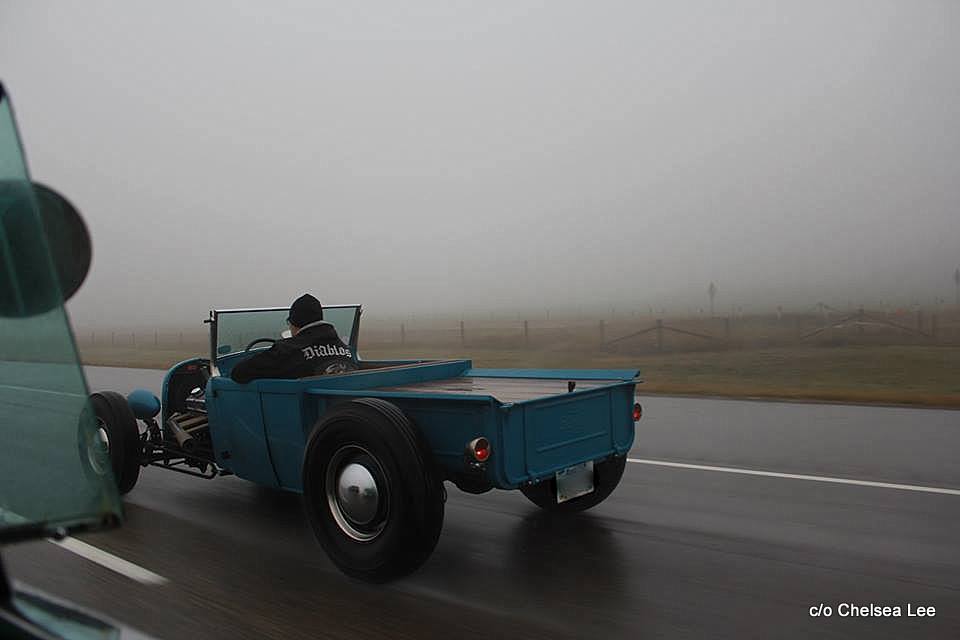 Bear in mind the weather was cold, damp, and only slightly too warm for snow for most of the day. The common denominator for both clubs is they drive their cars and never let bad weather slow them down in the least.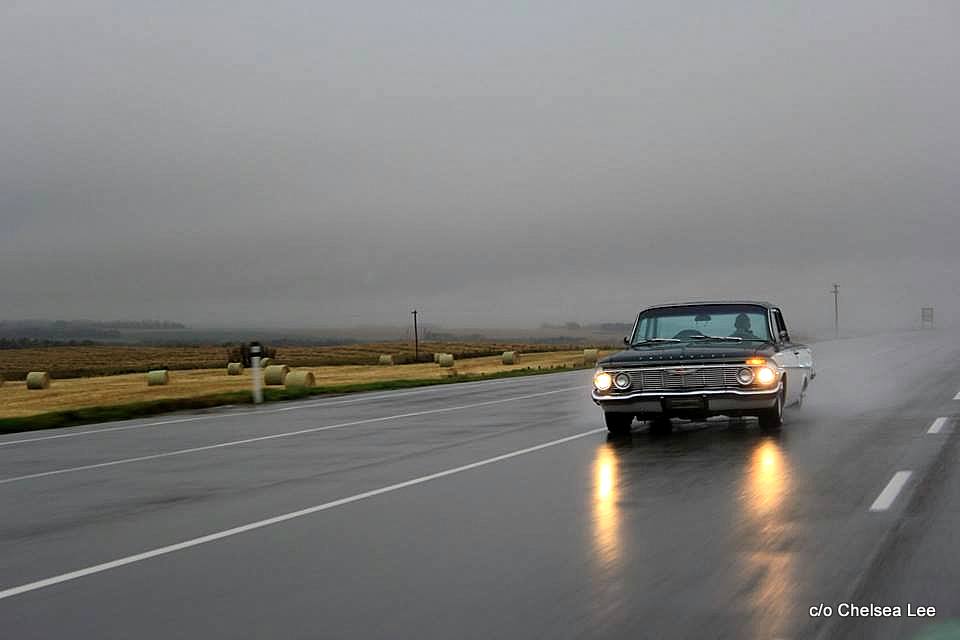 These are clubs that live for the open road and embody the true essence of the hobby because their rides are not pampered ornaments that spend 99% of their time in a garage or on a trailer. They build their cars to drive them and enjoy the company of like-minded car guys and girls.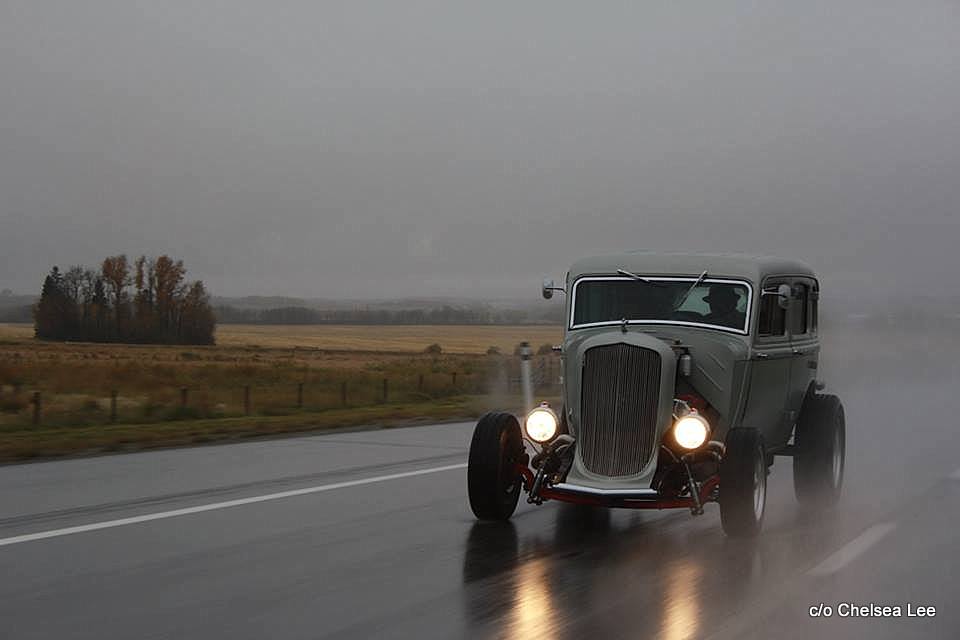 They also help each other work on projects and their spirit of generosity also extends to the community with events like this Christmas charity fundraiser.
We were able to corral a couple of the Calgary visitors at the show and get the stories behind their vehicles.
A 1962 Chevy station wagon got our attention in a big way because it was a very stylish resto mod that retained all the cool style of the early 60s and had the firepower of a 2006 5.3 Chevy LS under its hood. It took the owner about 7 years to build the car and he will tell the story behind his build in a future MyStar article.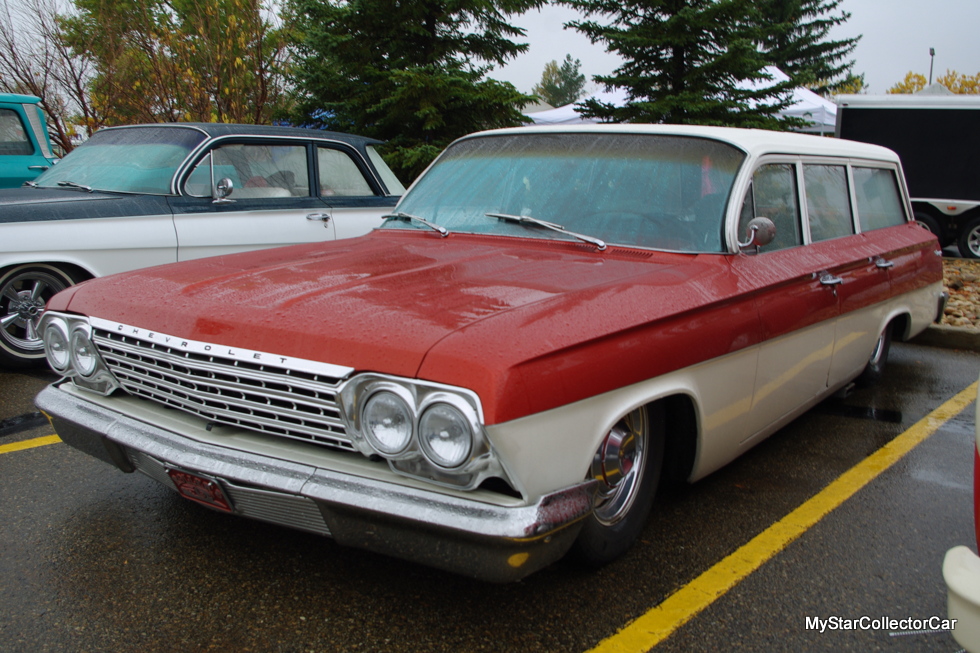 The other ride from Calgary that caught our eye was a 1934 Plymouth with a vintage 392 Hemi powering it down the road. Its owner was a very talented guy who builds his rides in the finest old school hot rod tradition of using whatever is available to you.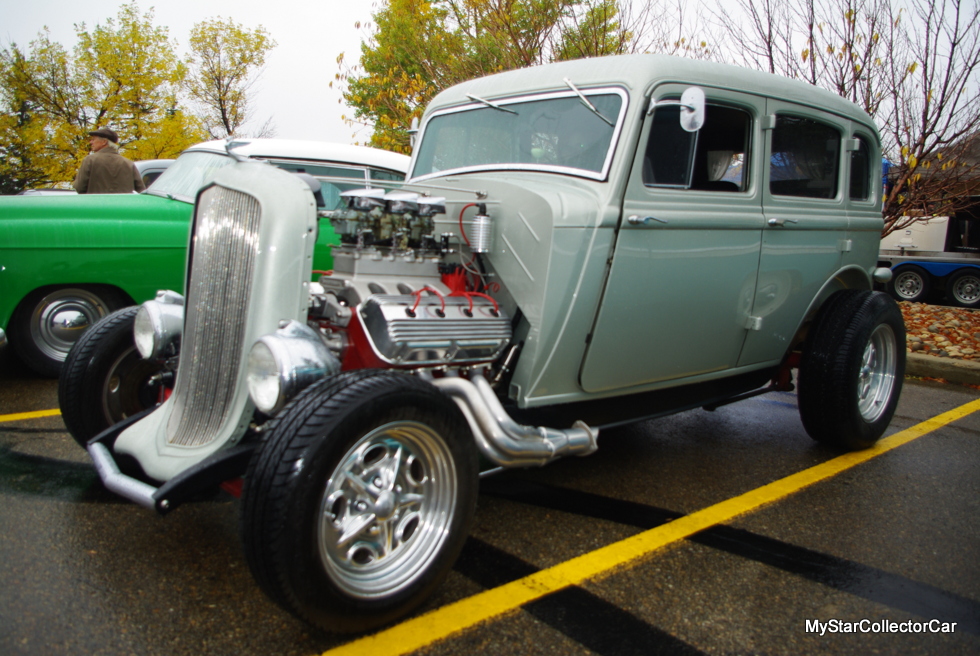 He started with a '32 Ford chassis and built his '34 Plymouth on that platform. This kind of build takes a skill set well beyond mere mortals and MSCC readers will learn how he did it in a future MSCC story.
It may have been less than an ideal day for a car show but the Outkasts and Diablos never let a little rain get in the way of their fun-particularly when it comes to a great cause.
Jim Sutherland
CLICK HERE to Like us on Facebook
CLICK HERE to Follow us on Twitter
CLICK HERE to Follow us on Pinterest
Please re-post this if you like this article.