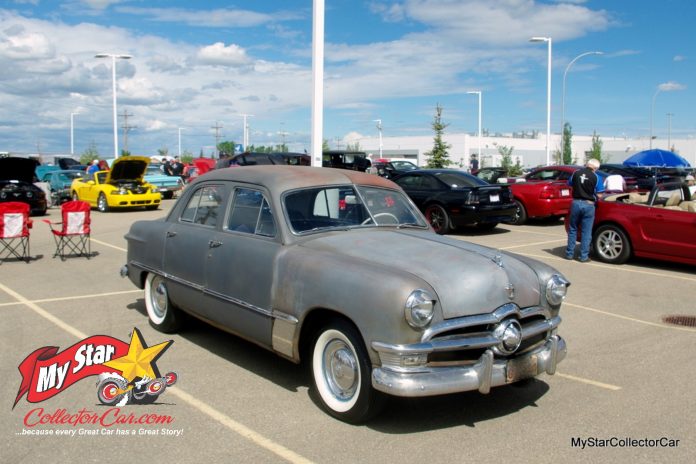 The shoebox Fords were cutting-edge when they debuted in 1949, because they represented a turning point for Detroit.
The history lesson wasn't lost on this '50 Ford's young owner. Joe Donoghue is the current caretaker of this survivor shoebox and—thanks to his grandfather and father—he has a keen interest in protecting the legacy of this old Ford.
The car went into extreme hibernation decades ago on a farm when the family grain truck needed a flathead V-8 after the original blew up. The '50 Ford became a donor, so it was unceremoniously shoved into a shed and left to sit in 1964.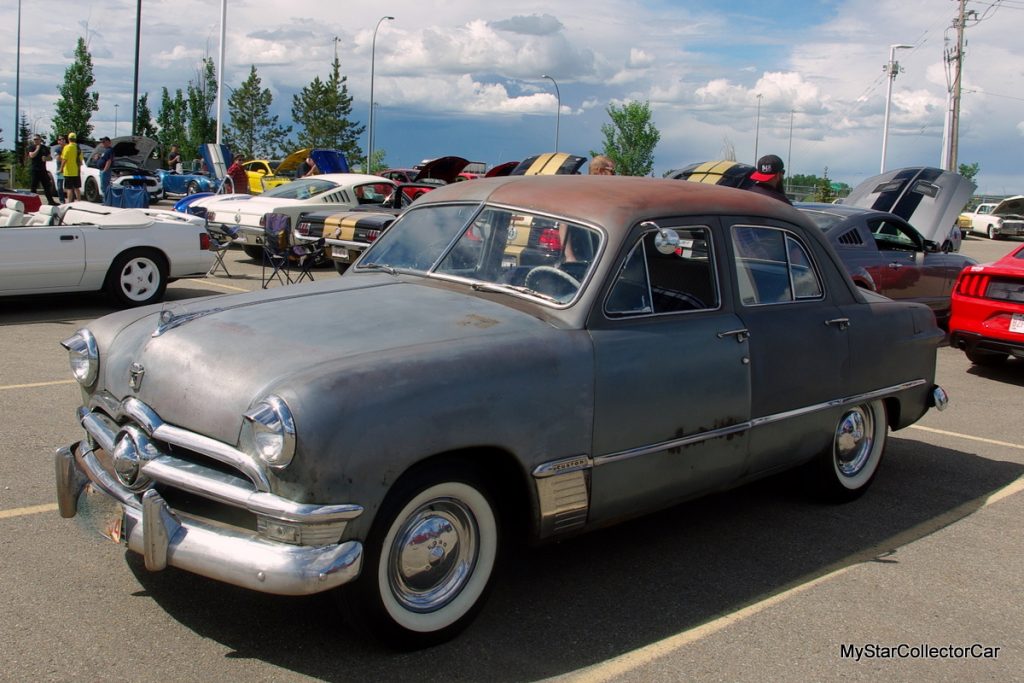 Joe, his grandfather, and his father found the car and brought it back home. Joe located a donor flathead, but it was worn out. Joe also said the engine that came with the car had burnt valves, so that was done and since then he's rolled up the miles.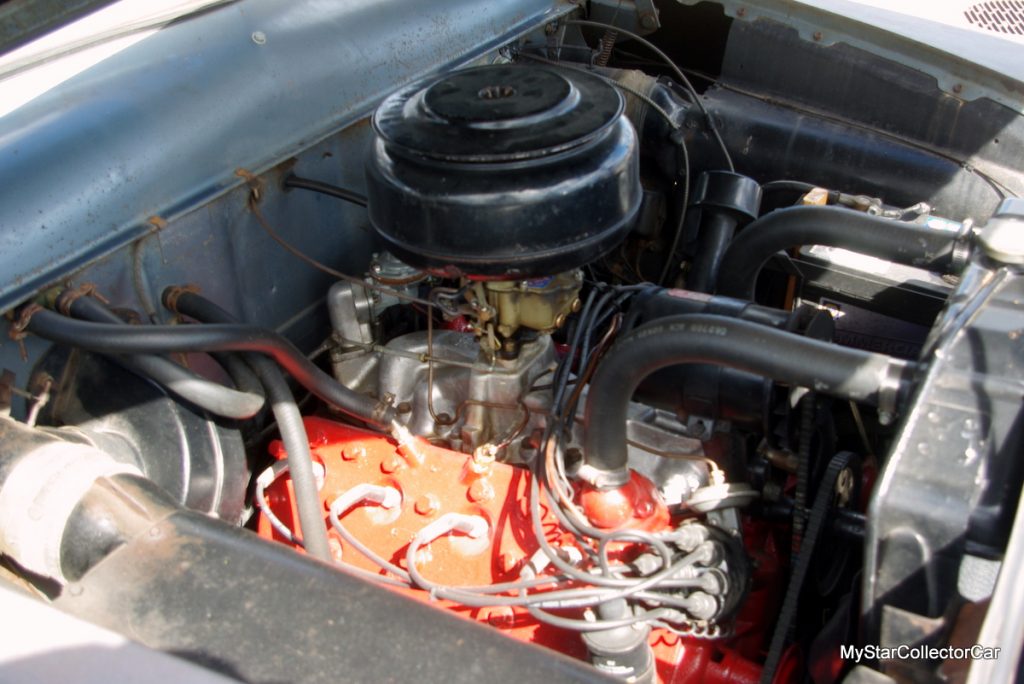 The car was a victim of a mice invasion—typical of barn finds. Joe said he, "pulled a 20-lb mouse nest out of the back seat" but surprisingly, the original upholstery didn't suffer much from the rodent invasion. There was a typical mousey odor, but Joe fixed that with a heavy dose of mothballs.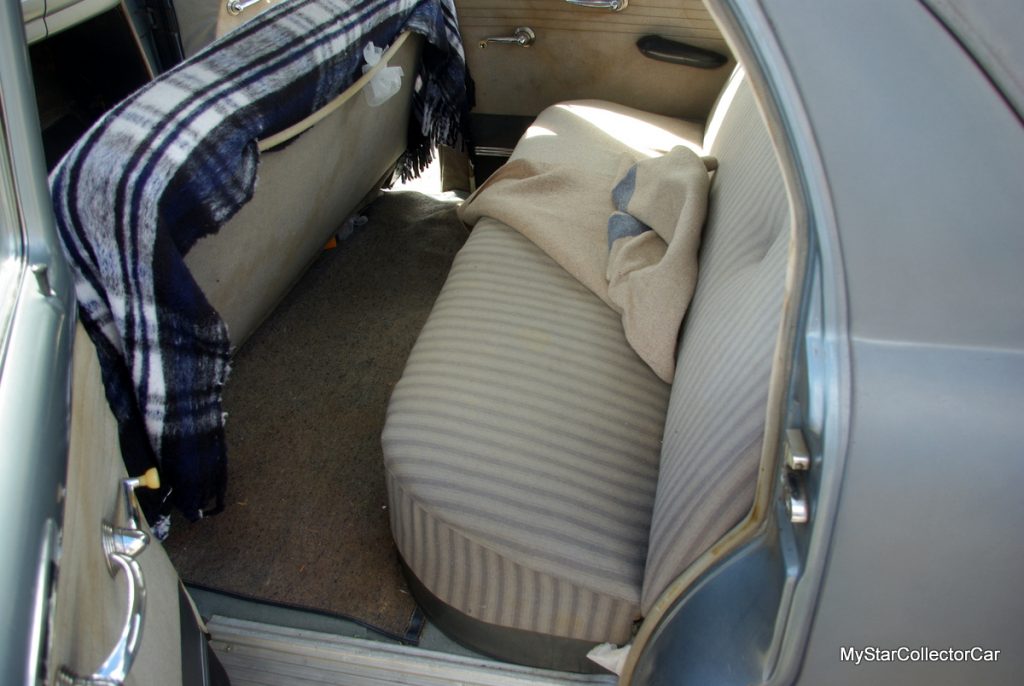 This is a very stock 6-volt electrical system '50 Ford, but Joe is typing with the idea of a 12-volt conversion because this is a year-round driver. The Ford was also a radio-delete car because farmers typically didn't want to cough up more cash for an option back in the day, but Joe found a donor radio. Joe's dad is an expert with old tech, so he gutted the inner workings of the radio and set up a retro sound system.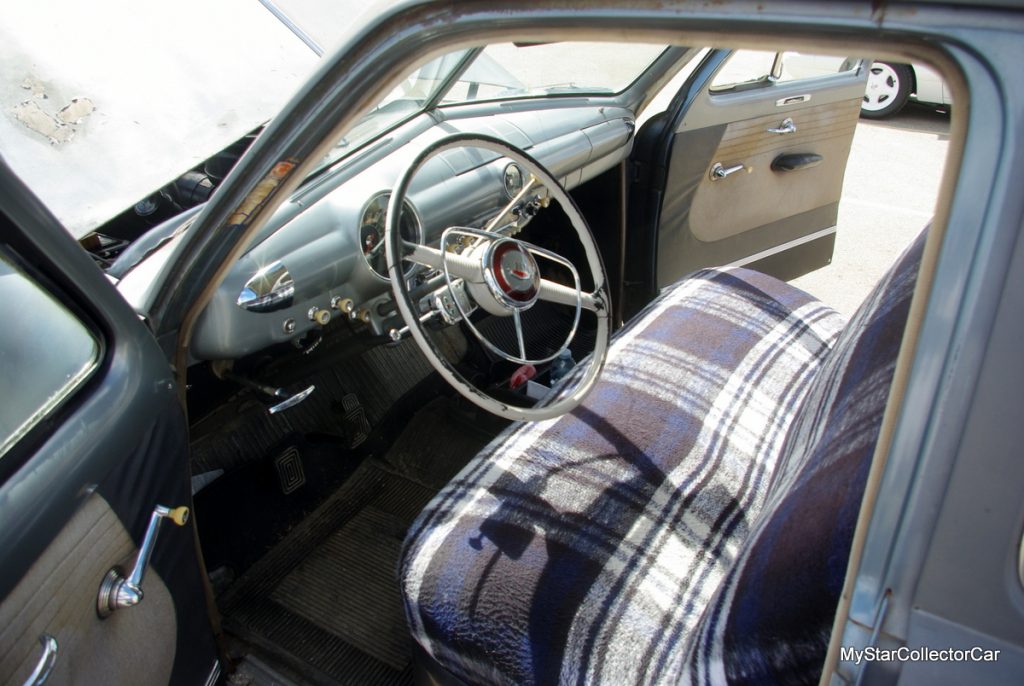 Joe's car is a Ford Custom Deluxe, so it came with extra trim and some really cool original wheel covers. Fortunately, they came with the car, so they survive intact to this day. Joe was running bias wide whites for the show, but he prefers to run radials most of the time because the car handles so much better.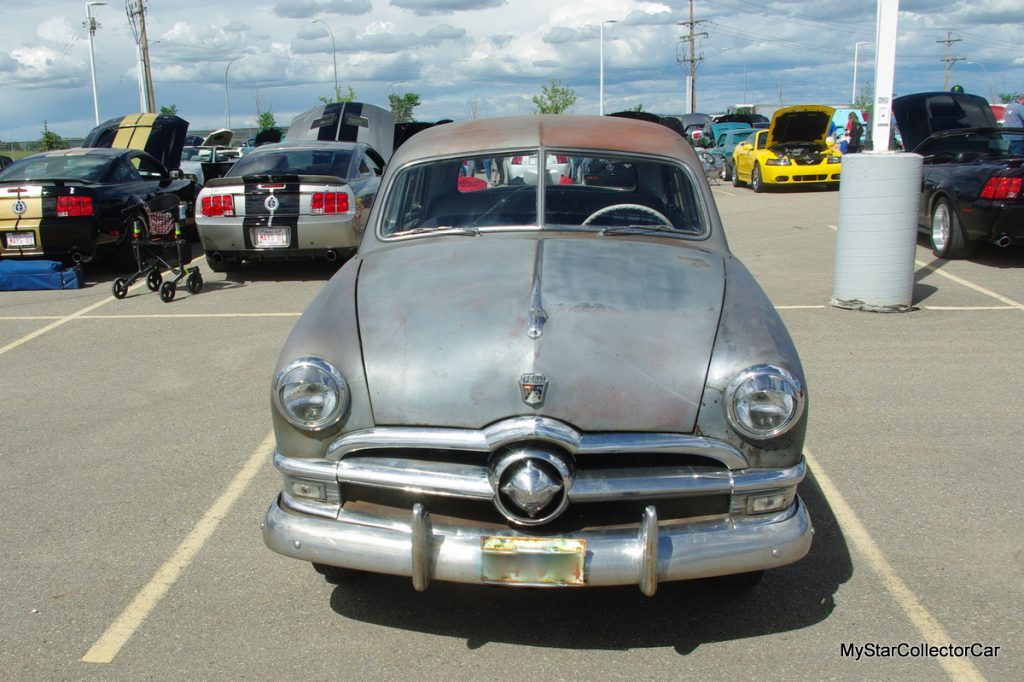 The manual steering is a bit of beast in parking lots, but Joe is comfortable at 70 miles per hour on the highway. He admits the electric overdrive is a huge asset for higher speeds because the car came with the legendary three-on-the-tree manual transmission. Joe may be in the twenty-something demographic, but he's had a lot of experience with old school tech.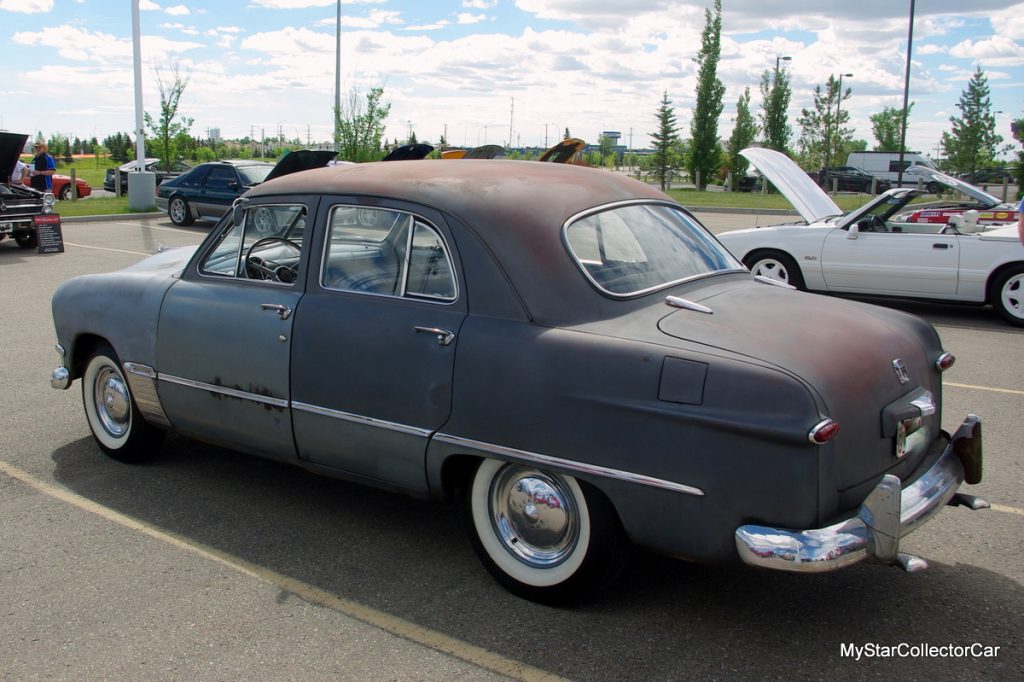 This '50 Ford is close to a daily driver, so it's seen real winters—Joe said the traction isn't bad and the heater is surprisingly good. There is an issue with vapor lock in the summer, so Joe is considering an upgraded fan.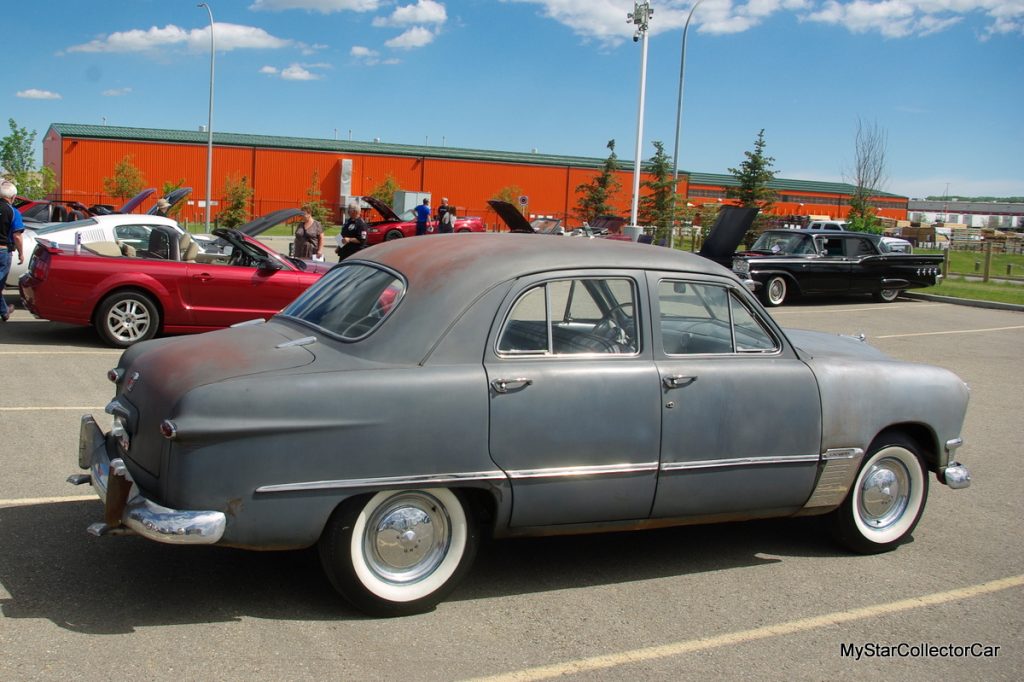 The biggest challenge with the car is protecting its history. Joe gets lot of advice—ranging from the typical "slap a small-block Chevy in it" to "lower it and paint it flat black". Joe wants nothing to do with either idea although he toyed with the idea of a 302 under the hood.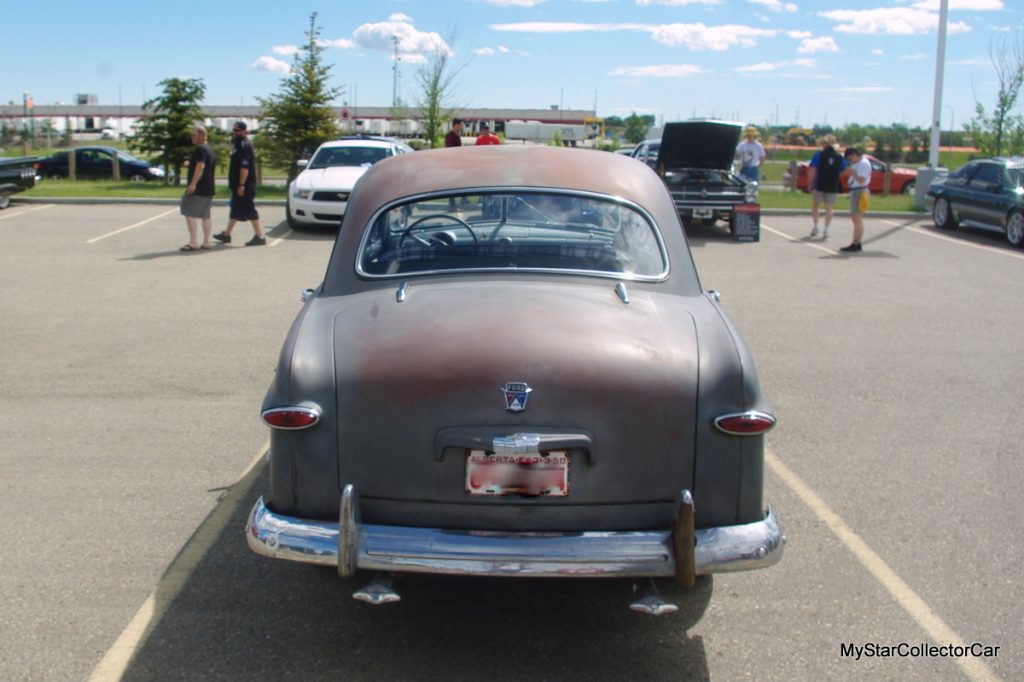 By: Jerry Sutherland
Jerry Sutherland is a veteran automotive writer with a primary focus on the collector car hobby. His work has been published in many outlets and publications, including the National Post, Calgary Herald, Edmonton Journal, Ottawa Citizen, Montreal Gazette, Saskatoon StarPhoenix, Regina Leader-Post, Vancouver Sun and The Truth About Cars. He is also a regular contributor to Auto Roundup Publications.
Please re-post this if you like this article.