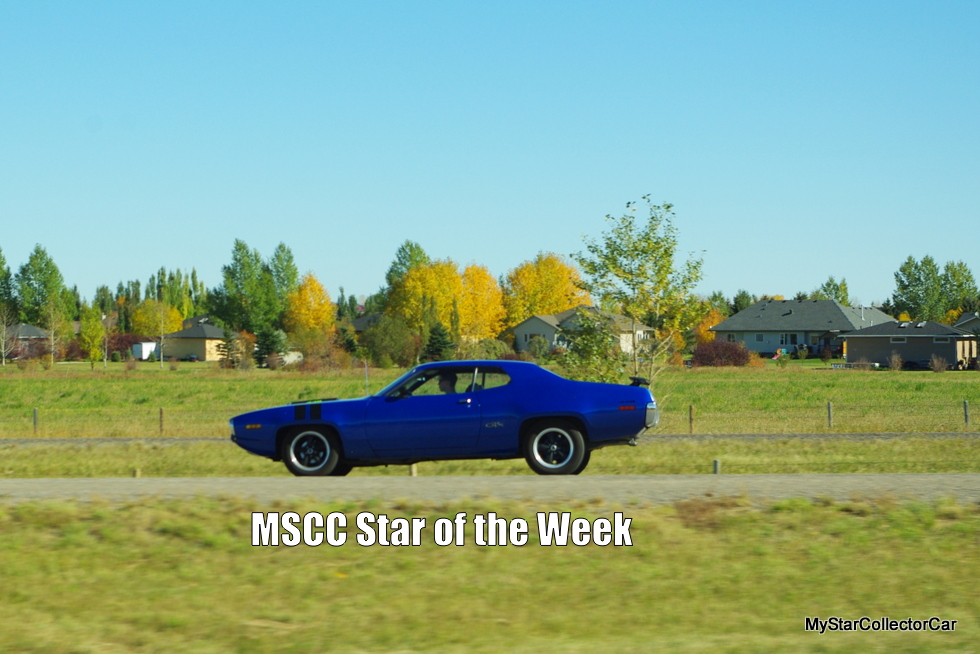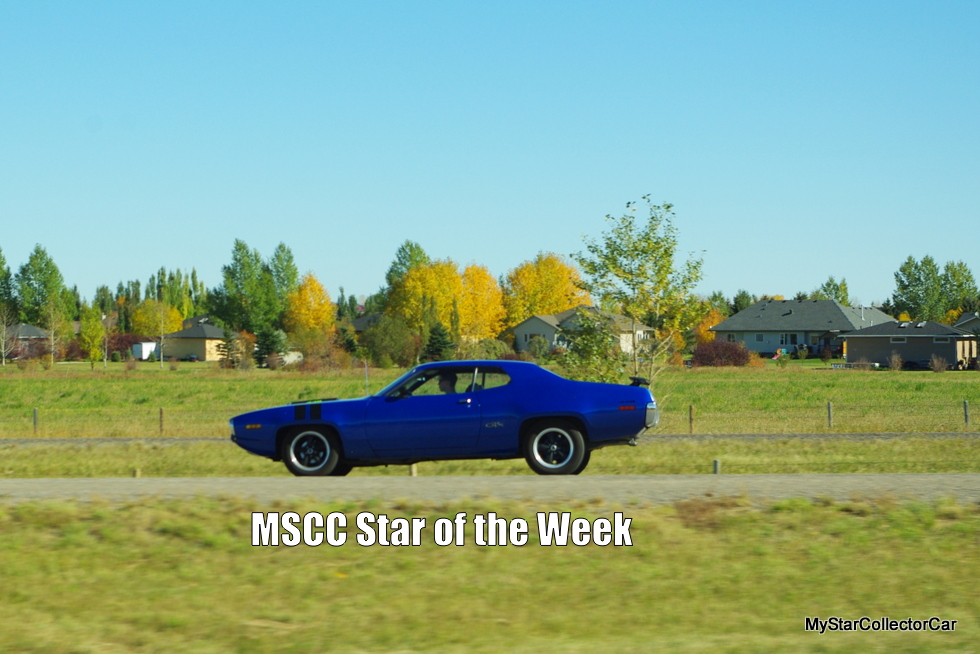 MSCC OCTOBER 2, 2016 STAR OF THE WEEK: PLYMOUTH GTX—BECAUSE THERE'S NOTHING COOLER THAN CLASSIC MUSCLE AT FULL THROTTLE
New cars are remarkable.
You can buy a family SUV that will easily crack the 6-second 0-60 barrier; it will handle like it's on rails, it will haul kids comfortably and safely, plus it will pull down an honest 35 mpg.
Vehicles like that may be remarkable but they're sure not cool.
Cool is reserved for cars like this MSCC Star of the Week GTX because there's nothing cooler than classic muscle at full throttle.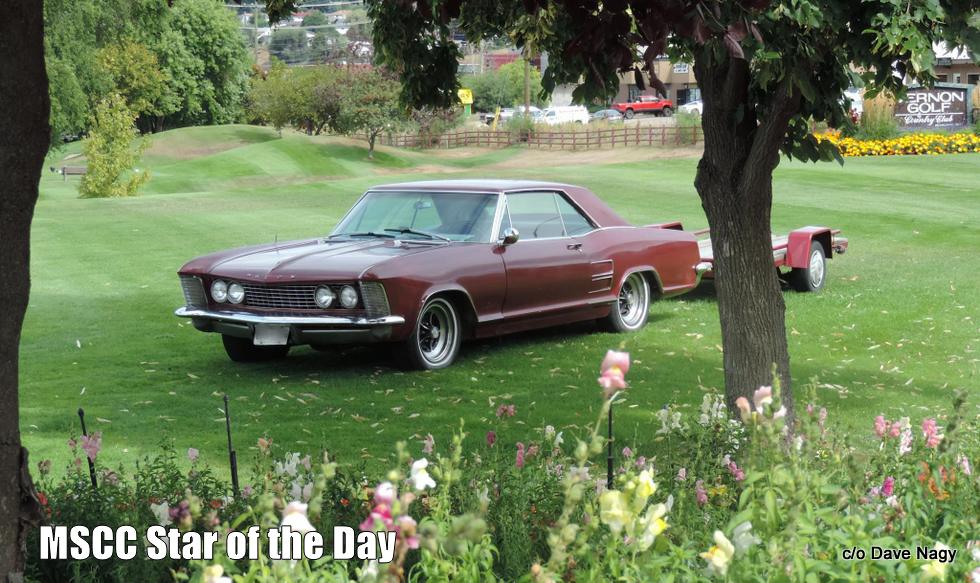 The big knock on collector cars is the practical side.
This can be a deal breaker—especially with a skeptical wife in the mix.
Many (but not all) women don't see the magic in  a costly vehicle that can only run in nice weather, takes up valuable garage space for months at a time, leaks constantly, leaves you by the side of the road and never pays for itself.
The only solution is to put a utility trailer behind it and put it to work like this MSCC Star of the Day '63 Buick Riviera.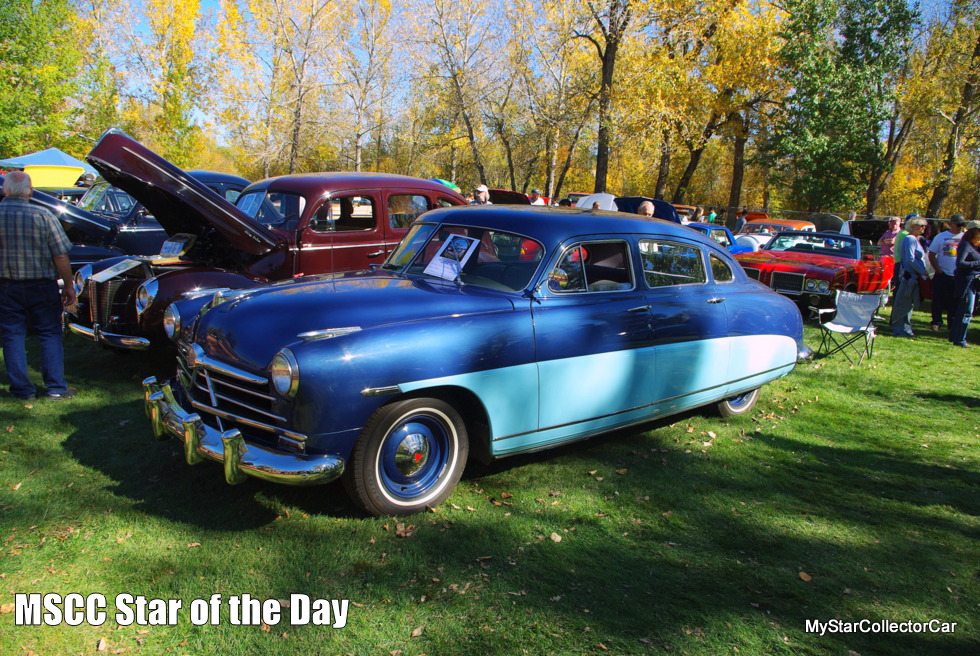 MSCC SEPTEMBER 30 STAR OF THE DAY: '50 HUDSON PACEMAKER—THIS IS HOW YOU WIN BEST OF CLASS AT A SHOW
The competition at a car show may not be visible to the casual observer but it is a reality.
Car guys are justifiably proud of their rides so a little hardware in the mix lifts the spirits in a big way because a trophy is something to celebrate over the long, dark days of winter.
Some categories at a car show are tougher than others—think Corvette or custom street rods.
The MSCC Star of the Day '50 Hudson Pacemaker is in a class of its own—this is how you win best of class at a show.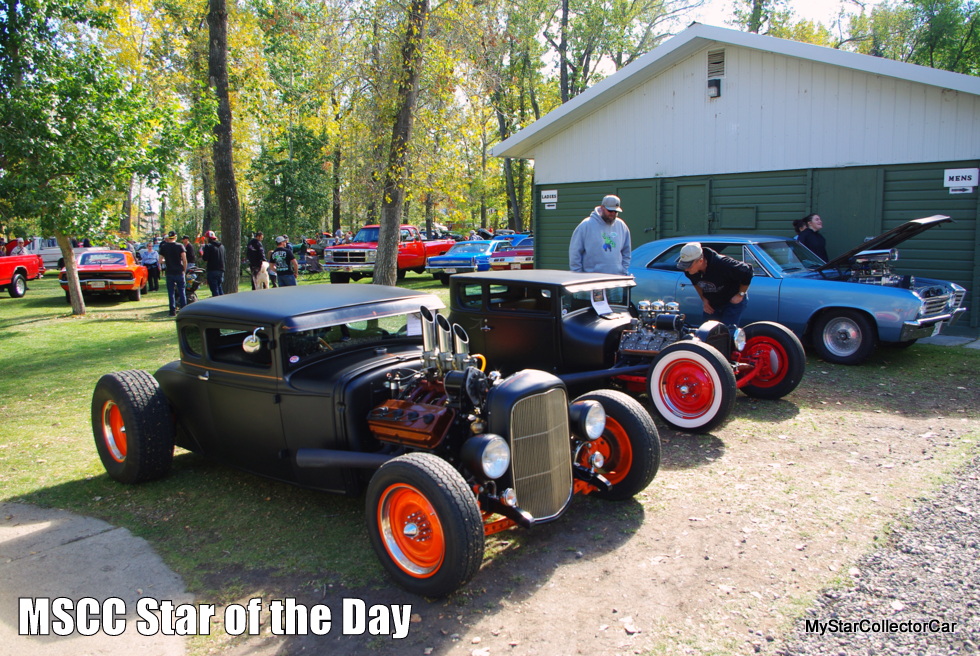 MSCC SEPTEMBER 29 STAR OF THE DAY: IF YOU'VE GOT IT—FLAUNT IT
There are two schools of thought in the modified car world.
Some guys like the sleeper look so there are no outward signs of a monster under the skin—they'll go with the plainest look possible in their cars.
Other guys take a different approach.
Guys like this MSCC Star of the Day trio because if you've got it—flaunt it.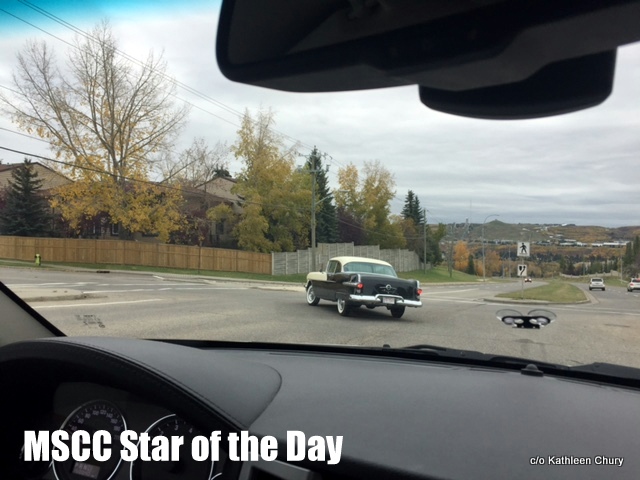 MSCC SEPTEMBER 28 STAR OF THE DAY: '56 PONTIAC—YOU NEVER KNOW WHEN A REALLY COOL RIDE WILL APPEAR
It's autumn so the odds you'll see cool rides are plummeting along with the temperature.
Despite the odds there are car sightings to be had even when the calendar nudges October.
Late September sightings are a bonus for anyone who lives and breathes old iron.
This MSCC Star of the Day '56 Pontiac was out in traffic yesterday—you never know when a really cool ride will appear even in the fall.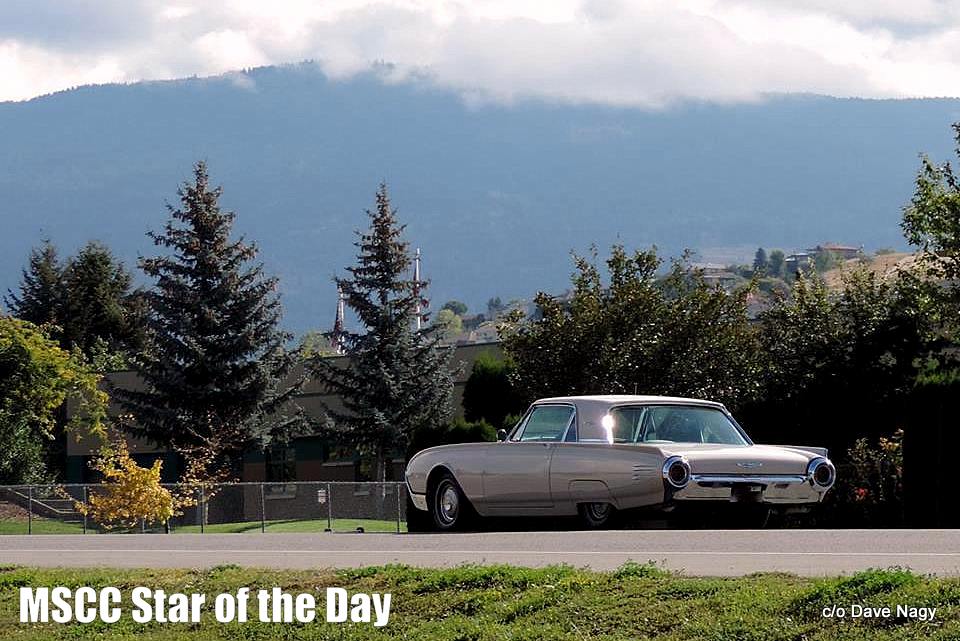 MSCC SEPTEMBER 27 STAR OF THE DAY: BULLET BIRD—THEY'D BE COOL IN DEATH VALLEY
The Ford Thunderbird went through many design changes over the years.
The 1st Gen (1955-57) T-birds get all the press to this day but there were some other outstanding versions of this iconic Ford over the years.
The "Bullet-birds" (1961-63) were a great example of a very unique Thunderbird design because they looked like a concept car but you could pick one up at your local Ford dealer.  
This MSCC Star of the Day 1961 Bullet Bird was in a hot resort area a few weeks ago but this car would be cool in Death Valley.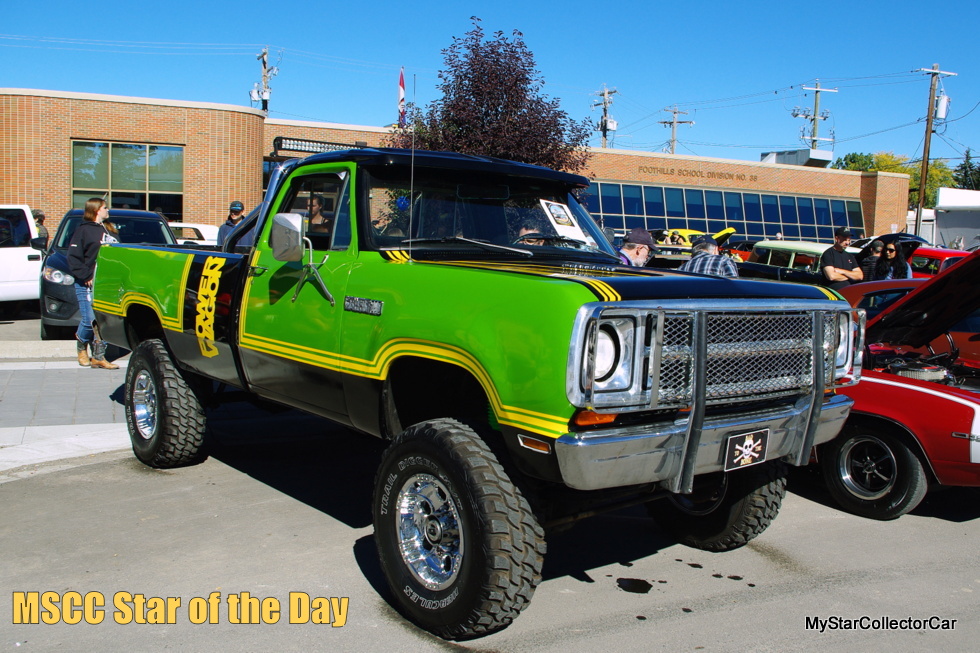 MSCC SEPTEMBER 26 STAR OF THE DAY: '80 DODGE POWER WAGON—GO TO 500 SHOWS AND YOU WON'T SEE ONE
Vintage Mopar muscle is well represented at any given all-makes show.
There are legions of devoted Mopar muscle guys and the aftermarket parts are saving more Challengers and Cudas so you'll see a fleet of them at shows.
The same can't be said for vintage Dodge trucks—particularly the 70s and 80s era pickups.
This MSCC Star of the Day '80 Dodge Power Wagon is so unique you could go to 500 shows and not see one.
CLICK HERE to Like us on Facebook
CLICK HERE to Follow us on Twitter
CLICK HERE to Follow us on Pinterest
Please re-post if you like this article.