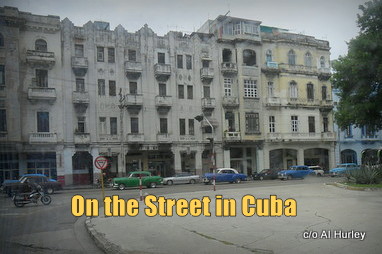 'Cars of Cuba' is like a time capsule where the 1950s iron is alive and well and on the streets.
MSCC has done a few features on this quirky world of classic daily drivers.
Cuba is a Hollywood movie set circa late 1958 because the newest Detroit iron doesn't extend past 1959 for obvious reasons.
Nevertheless, the whole country is a flashback to the Fabulous Fifties except the cars are more like barn finds and Elvis is still gone.
Happily, Al Hurley is an auto-tech so he was fascinated by the old iron and he's a camera guy so he took a little cross section synopsis of what's on the streets of Havana these days.
Naturally, he focused on the old Detroit rides but he was really surprised to see what was under the hood. This might look like a '55 Plodge (Canadian Dodge) on the surface but there's a good chance there's a fabbed-in Lada motor or Japanese diesel under the hood.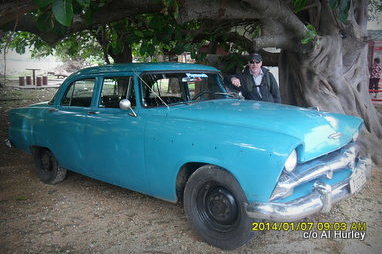 Al was amazed at the ingenuity behind these rides and he was even more impressed that these guys literally work on the streets when they do major and minor repairs to their rides.
These cars are 20-footers according to Al's trained eye but that didn't diminish the respect he had for these old warriors and their owners.
Many of the cars are private taxis but Al was less than enthusiastic about jumping into one for a rip across Cuba. He was extremely worried about the driving practices on the streets of Havana and the risk factor in the old cars was well past his comfort zone.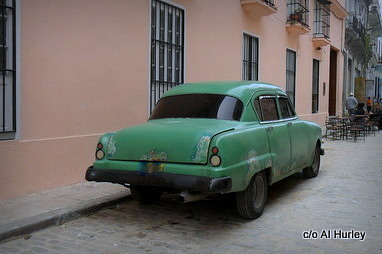 Bear in mind, Al races a stock car in his spare time. There is a fine line between risk and reckless in his opinion.
There are other ways to get around Havana and they might be even more of a daredevil feat.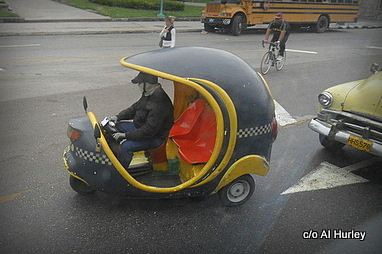 Some of the official rides are newer and the trucks look like Soviet surplus.
Cuba is one of those one-off scenarios where 50s Detroit iron still rules the street so it's the world's longest-running car show.
It's literally a working answer to the question, "How would 50s iron do in 2014?".
Jerry Sutherland
For a look back at a past MSCC Cars of Cuba article follow this link.